Club Bahia is a bar in Echo Park, near the border of Chinatown. Club Bahia was not what I expected. When I heard Live Nation was starting to host events at the location, I figured I'd be running into a lot of hipsters and rock 'n' roll kids.
It was Friday night, and my friend Trevor and I showed up just before 9PM. I took a photo of the sign for the club (for this article), and an older Mexican couple watched me and smiled warmly. As we approached the door, they looked again. "Oh, you're coming in?" the man asked. "Yes, of course."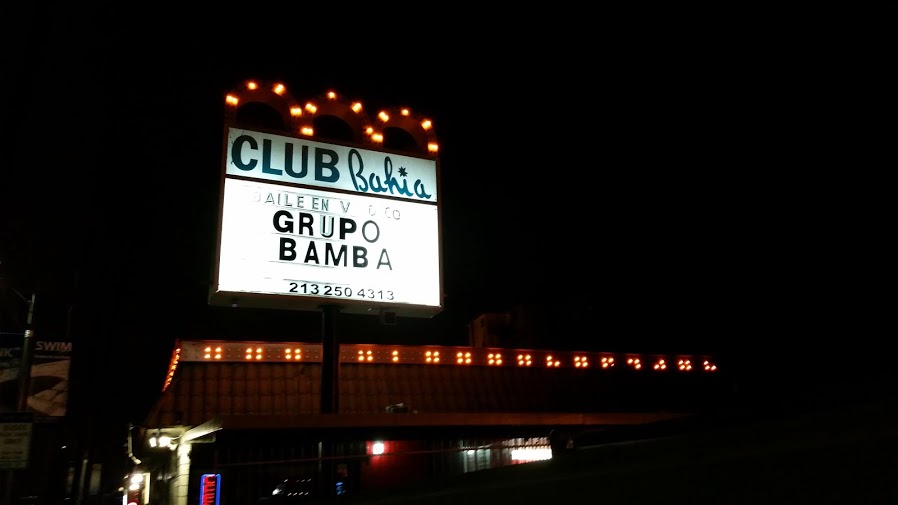 Starting your night off with someone assuming you think of their culture as a photo op is not the greatest. We walked in, and the door man informed us the club is free before 9PM. It's not a surprise the club is free before 9PM, because there wasn't a damn soul in there besides some eager employees. A line of Mexican employees looked at Trevor and I as if a bird had flown in, uniformly raised eyebrows cascaded down the room.
We were both pat down when we entered, and luckily my flask full of whiskey was small and in the breast pocket of my jacket, because it was not discovered. I'm not sure what I would have done if it had been discovered. "Oh, that's just cologne. Whiskey-scented cologne. You can drink it, too."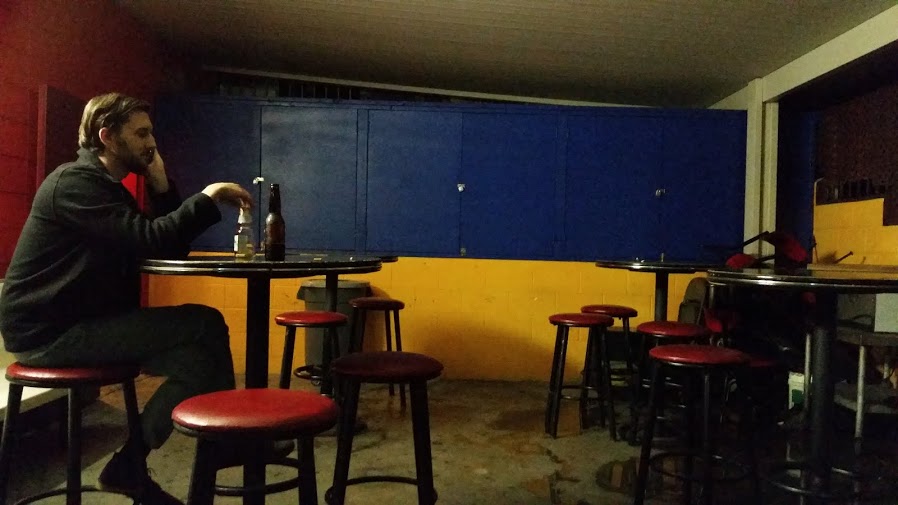 We spent an hour or so drinking Modelos and Pacificos and smoking on the patio before the place started to fill up. We considered ordering margaritas, until we realized they're $20 there. For that price, the thing better have the euphoric effects of MDMA, in my opinion. One can only imagine they'll be $40 when Live Nation turns the place into an indie rock haven.
For some reason, Bahia does not have bar tabs, so you have to wait for them to charge your card every time. I'm not sure why they do this. I'm quite sure that will also be changing soon. Nearly every table in the place also has a "Reserved" sign on it, and there doesn't seem to actually be a reservation system. This, too, was quite confusing.
We looked about the room and noticed why Live Nation had taken interest in the place. It's huge, open and it has a great stage. It also has charm. You can't manufacture charm. The bathroom signs say Damas and Caballeros, but they also say "ladies" and "men" underneath that sign. We imagined they had realized what was coming. Bahia will soon be gentrified. When I called the place before I arrived to get some information, the man on the other side answered in Spanish. I imagine that will change too, as English-speaking armies invade the territory. I actually speak Spanish, so I don't know what drove me to have him hand the phone to an English speaker, but I'm betting the phone answer will soon be changed to a dry line like: "Club Bahia, your spot for the best local bands and tastiest vodka tonics. How can we serve you?"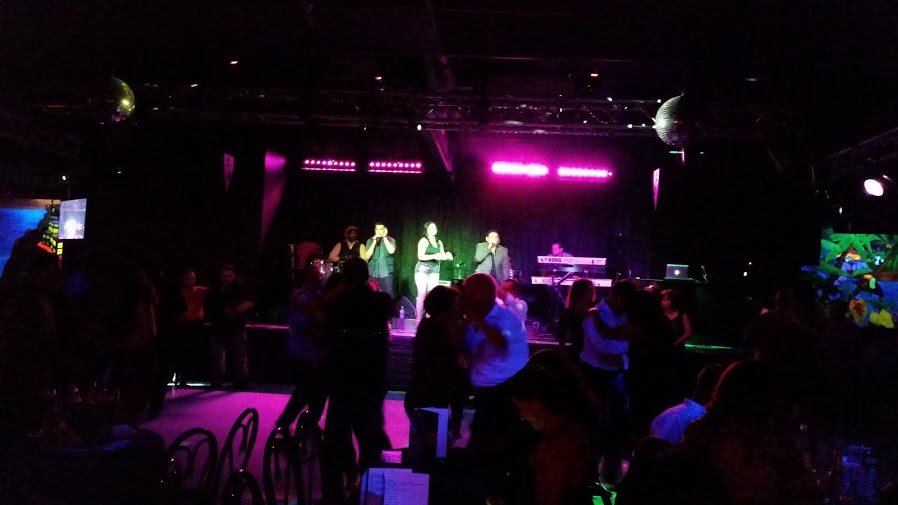 There was a trend forming in front of our eyes as the place filled up that night. The place almost exclusively consisted of Mexican couples from the ages 21 to 60 as the room filled. A band took the stage and expertly performed music they could dance to. The room seemed to sway in unison. I wanted to find a dancing partner, but every girl was either already coupled off or not very attractive. Trevor and I sat dormant at the edge of the action. When Bahia is one day more of a singles scene, I will surely dance. I will dancing like a fucking idiot, and it will be frightening.
As we again walked to the smoking patio, I noticed what appeared to be the "VIP areas" I had heard of. These areas consist of what I can only describe as a play pen for people who don't actually have any interest in being there. They are simply sectioned off seats, filled with people whose faces appear to be melting and whose bodies appear to be merging with their chairs.
The smoking area at Bahia gives you a feeling for what they think of smokers. It consists of a few high tables and a couples benches in an enclosed (possibly illegal?) area that has a wet cement floor and metal bars to prevent you from escaping. This area will surely one day feature a projector displaying obscure, abstract films.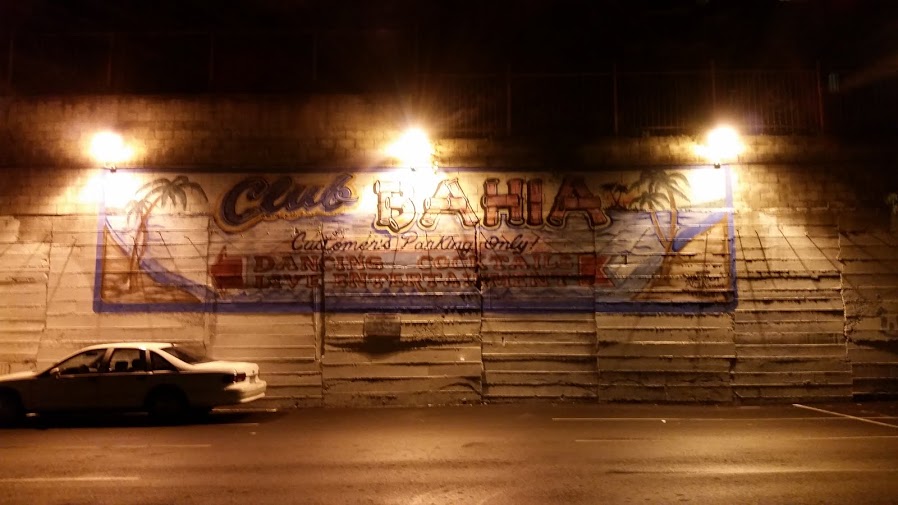 For all the negative things I can come up with, the place is really a gem. The people are friendly and inviting, once they get used to you, and it could be a great place to see music of all kinds. If salsa music is your thing, then you'll be perfectly happy with the place as it stands. I, myself, do enjoy dancing to some salsa when I actually have a partner to do it with.
The ultimate take away from my experience at Bahia is an overwhelming feeling of depression. Not depression from my personal experience in the place, but depression for the foregone destiny of the place. As I watched the Mexican community coming together and truly enjoying a piece of their culture that they've surely enjoyed for years, hallucinatory waves of white people seemed to crash into my view of the scene.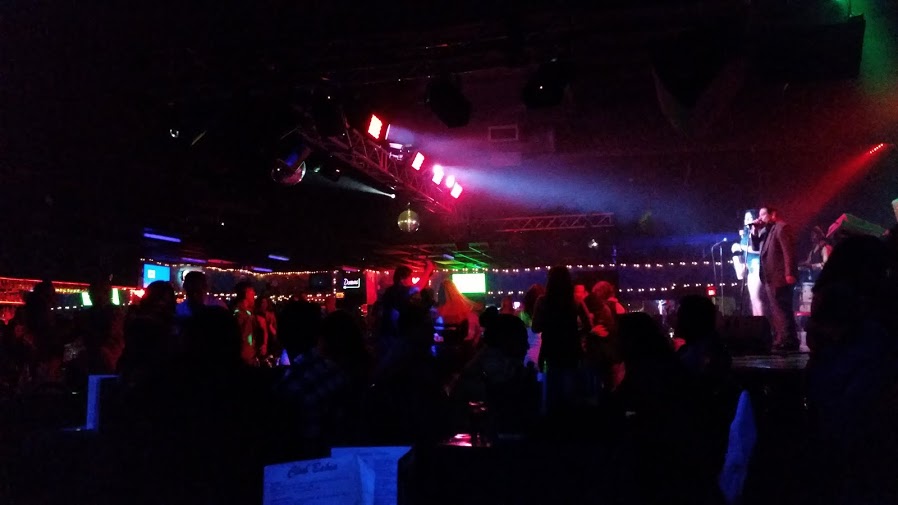 I knew within a year the place will not be a charming Mexican hangout, but it will become a place with a $20 cover, $16 IPAs, mixologists and a river of pale faces. I would be a hypocrite to say they didn't see me as the canary in the coal mine that night, because I'm a white guy with a beard, but I only wish they realized I saw what they were doing and thought it was perfectly good as it was.
If you go, definitely check out the menu. You'll be inclined to order drinks like the "duck farts," the "liquid cocaine" or the "blow job." If you read this article too late, those drinks might be called "the plaid shirt," "the Henry Rollins" and "the blow job."