Back in 2008, I remember downloading Charles Hamilton's debut mixtape Crash Landed for two reasons: the artwork resembled Sonic The Hedgehog fan art and it was hosted by the credible LA resident radio maven, DJ Skee. But what I remember most about the music on first listen, which I was incredibly impressed with (and still am), was that the Harlem MC possessed a raw and fearlessly original take on hip-hop tropes and traditions. He shunned most of the unsaid expectations in favor of true individualism, which was something you had to notice whether you liked every song or not. Truthfully, there was something undeniably annoying about his incessant sampling of in-game sounds from Sega Genesis games, the unexplained scathing disses towards Lupe Fiasco, and his painfully unaware recycling of a Staind hook that he sang in AutoTune – but you also couldn't deny Charles Hamilton was clearly brilliant. He didn't sound like anyone else in the game during a period where everyone seemed to be doing the same thing. In addition, he also produced every song on the album himself, including the track "Brooklyn Girls," which ended up having a small amount of organic radio play and appeared on the TV show Entourage. Sure, there were shades of Kanye, shades of Lil Wayne and, ironically, shades of Lupe, but above all else, I saw shades of pink, the color Charles wore to represent his uniqueness – his strongest trait. At times it seemed like being in Charles Hamilton's brain was just as hard as understanding his music, but both seemed just weird enough for me to become a fan.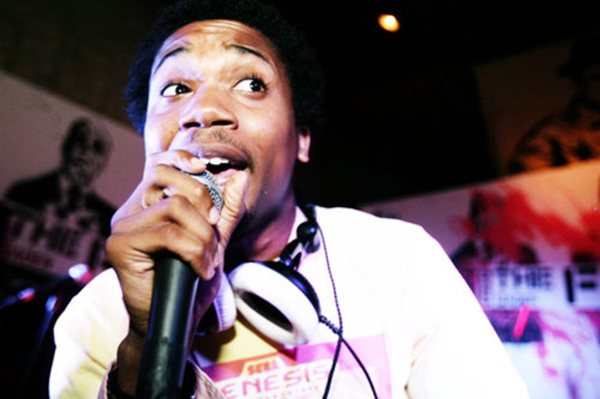 When he released another mixtape, Outside Looking, less than a month later, I genuinely started to wonder if he was on the autism spectrum. He quickly signed to Interscope Records and was included on XXL's highly coveted Freshman cover, which celebrated the next to blow up in 2009 alongside other rookies at the time like Ace Hood, B.o.B, Wale, and Kid Cudi. No one could argue the fact that Charles was well on his way to stardom.
Before 2008 was even finished, he somehow managed to release SEVEN more mixtapes, most shockingly two in September only 14 days apart, forcing most to wonder if he was living in his studio. What was being called "incredible work ethic" or "prolific creative genius" by some sounded quite disturbing to me, someone who has had a fascination – and my own run-in – with mental health issues and creativity. The quality of his music was rapidly decreasing. What once was pointed and meaningful expression quickly became the ramblings of a seemingly mad man rushing to put out music as fast as humanly possible. Interviews with Charles – who was then somewhere between 20 and 21 years old – were frequently done over AOL Instant Messenger, and read like serial killer manifestos. He began to reveal a past of homelessness and drug addiction, validating my suspicions and confusing fans every time he spoke. At first, his countless brags about getting to work with Eminem and casting his favorite porn star Lacey Duvalle to appear in his music video made sense in the life of an emerging rap star, but when he cryptically alluded to secretly dating Rihanna (he wasn't) and was punched in the face by a girl he was dating after mentioning her recent abortion in a freestyle, it just became too difficult to understand, or endorse, the path of Charles Hamilton. Something was clearly wrong.
The following years unfortunately proved all of my fears true. He was beaten by an amateur fan after one of his shows at Penn State, released a mixtape that he claimed the deceased legendary producer J Dilla told him to make (and lied about J Dilla's mom being involved) and showed signs of increased paranoia, regularly claiming his record label was trying to negatively affect his sound and well-being. Almost a year after his first mixtape, Charles Hamilton was unceremoniously dropped from Interscope and considered untouchable within the industry. His manager, Le'Roy Benros, once told HitQuarters, "I think things happened too fast. I don't think we were well prepared for what was given to us."
I was right the whole time, and I wasn't happy about it.
For the next few years, rumors swirled about a now supposedly medicated Charles Hamilton as he quickly became a go-to punchline in hip-hop, one I regularly used both on Twitter and on my rap-centric podcast at the time, HypeMen. Amongst countless additional mixtape releases, fans reported seeing Charles aimlessly walking through New York City, talking to himself, and roaming in and out of subway trains. Soon after, a disturbing interview about religion, dark magic and homosexuality popped up online and he began telling any website that would listen that Interscope's CEO Jimmy Iovine was involved in African child pornography. And just like that – Charles Hamilton completely disappeared. There was no subsequent discussion about mental health and Charles's once-promising career faded away, as did my jokes about him and his downfall. Truthfully, it just became too sad.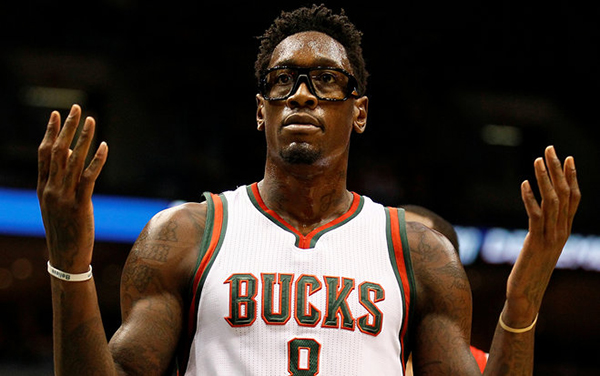 I thought about Charles last week when 6'11 NBA star Larry Sanders unexpectedly retired from the NBA at the age of 26. Sanders hadn't played for the Milwaukee Bucks since December citing "personal problems," and when he was recently suspended for marijuana use by the league, he subsequently was released from the team, agreeing to a contract buyout landing him around half of the $33 million he was in line to receive. Soon after the shocking news, The Atlantic posted a video on their site of Sanders explaining his decision, going into great detail about how depression and anxiety has forced him to question his own purpose in life. He believes walking away from the NBA, focusing on his love for art and writing, will help address his mental struggles – something he needs to stay on top of for his family and friends. His transparent honesty is commendable, as other athletes like Ricky Willams and Royce White have struggled with the same explanation publicly. With stories like this, I have hope that we've turned a page as a society when it comes to talking about mental health.
Last week, it was also announced that Charles, now managed by Turn First Artists (home to Ellie Goulding, Iggy Azalea, and Dan Croll) had signed a record deal with Republic Records. Now allegedly treated for his mental illness and dealing with complete rehabilitation, Charles will debut his first single, featuring Rita Ora (another Turn First client), during the finale of FOX's hit drama Empire, an episode he will also appear in. He also performed a somewhat surprise show at Sayer's Club in L.A. on February 18th, and, most impressively, has stayed coherent, and even inspirational, on Twitter, a forum where he used to ramble like Jesse Ventura on meth. It once again seems that Charles Hamilton is well on his way to stardom. My question is: Will he stay quiet and only focus on his newfound health and stability, or will he acknowledge his past and do the somewhat unthinkable in hip hop – admit to mental illness? I selfishly hope for the latter.
It feels like a lifetime ago that actor Owen Wilson reportedly attempted suicide, and truthfully I forgot all about it until I started writing this article, mostly because he's never spoken about it publicly. The same can be said about Britney Spears, who has never directly addressed her days of hitting a car with an umbrella, but instead decided to keep working as if nothing ever happened. We continue to live in a society where the downfall of celebrities succumbing to mental disorder dominates our press, yet uplifting tales of public figures overcoming these obstacles get little to no mention. If only Charles' new announcement or Larry's statement got as much ink as Amanda Bynes' meltdown or the tragic story of Whitney Houston's daughter, maybe we could finally pass along a message of hope. I understand it's neither of their responsibilities to speak about their incidents in the media, but the less stigma we publicly give the psychological struggle, the more likely those affected will get the help they need.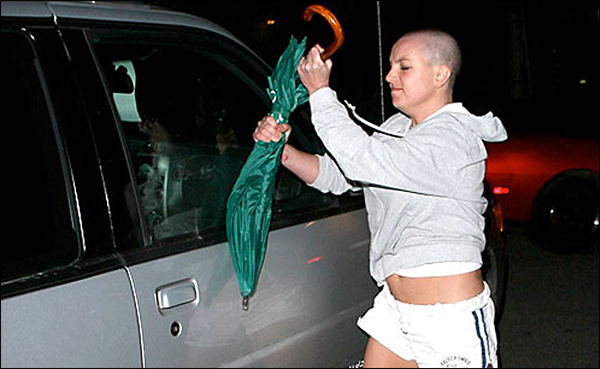 What Larry Sanders revealed should be applauded, and I hope, come March 18th, when the finale of Empire airs, you'll tune in and root for the comeback of Charles Hamilton for the same reason. It's yet to be seen if Charles will open up and talk about his troubled past, or just create music and not look back – but either way, his success and resilience is a step in the right direction for a condition affecting over 18% of the total adult population in the United States, or 42.5 million people. I think our generation needs a face for this problem that continues to get worse and worse, and I can't help but notice we're getting closer to finding it.