Tal.  One of my closest friends, cultural connector, and foreman of CRSL clothing.  In my continuing Best. T-shirt. Ever. profiles, I thought I'd ask the only guy who makes cut-off sleeves look good.  This is my brother Tal and his Best. T-Shirt. Ever.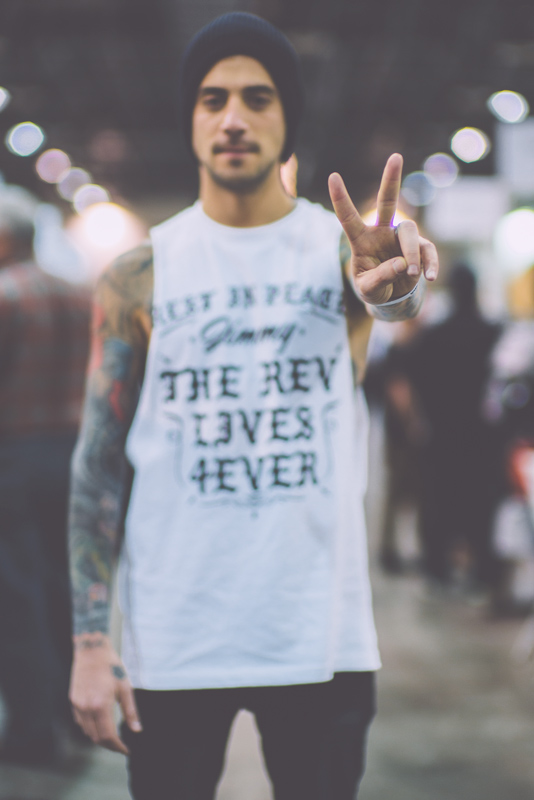 Photo by Van Styles

The T-Shirt: "Rest in Peace Jimmy :: THE REV LIVES 4EVER"
The Story: Bob, I know you know this shirt 'cause you designed it! The reason this shirt is my favorite is because 4 years ago, I lost one of my dearest friends in the world. I never knew what it really felt like to lose someone close to you. YES! You lose family members all the time and you kinda just brush your shoulder and say it is what it is. But when I got the call that Jimmy was dead, I lost my fucking mind for about a month and could barely pull myself together. I remember calling you to help me make an IN LOVING MEMORY shirt AND YOU DID AN AWESOME GRAPHIC and PRINTED the shirts for me. The last few months I've been wearing this shirt a lot because it feels good to remember the good times I had with that dude. And it reminds me how good of a friend you have been to me, Bob.