Sony RX100 IV – The RX100 is once again changing the game. The new Mark IV may not look like much of an upgrade over the Mark III from the outside, but the sensor is allowing it to do some gnarly stuff. For starters, the new Exmor RS CMOS sensor is coupled with a DRAM chip to allow slow-motion video. That's 960 frames per second in stunning 20.1 megapixel quality. It also has a super fast shutter, 4K video recording, and a burst mode that captures 16 frames. These are things you expect in an oversized mid-tier DSLR, but they're all here in a pocket-friendly point-and-shoot.
Having owned the RX100 Mark I and RX100 Mark III, I can say that Sony has changed the point-and-shoot market. Prior to the release of the RX100 series, the choices for a powerful point-and-shoot were between the Canon S-series, or the clunky G-series. Sony ushered in new era where pint sized cameras came with DSLR sized sensors. The Mark IV is the latest in the RX100 series and carries the torch with some noticeable improvements, namely the powerful Exmor RS CMOS sensor. Capable of advanced signal processing and an attached DRAM chip the Mark IV is capable of slow-motion video capture at 960 fps, a shutter speed of 1/32,000 of a second, 4K video recording, and a 16 frame burst mode. All these features, and the Mark IV can still fit easily in your pocket (maybe not skinny jeans).
Source: Sony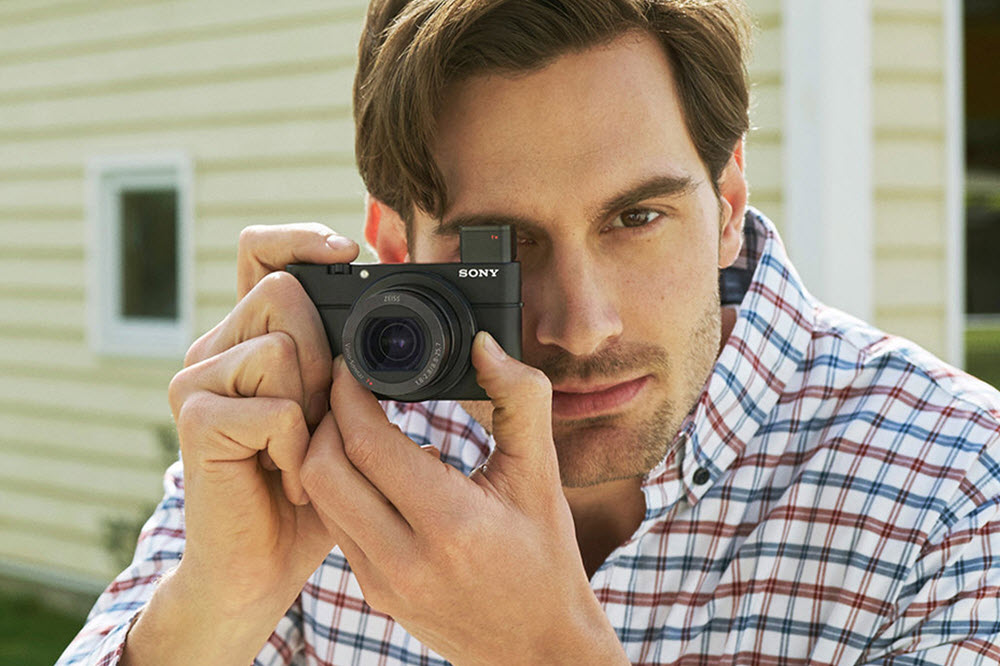 Brothers Marshall Summer 2015 – With Warriors of Radness a distant memory, Brothers Marshall is one of the few brands that hones in on vintage California surf culture. This season sees the brand playing with prints, patterns, and a whole lot of tie-dye. Within this mix of colors are graphic T-shirts, tank-tops, a nice array of trunks, and some clean headwear. Brothers Marshall keeps things really chill, and having a brand that celebrates California culture is always a huge plus.
With their appreciation for throwback surf culture, summer is where Brothers Marshall truly shines. As the summer heat approaches, the SoCal-based surf brand launches a collection filled with a few familiar favorites and a load of new graphics. Brothers Marshall's formula for T-shirts sticks to the the clean and simple typography with a bit of graphics thrown in for good measures. The budding brand also try their hand at tie-dye and experiments with tank-tops, cut-and-sew, and offers a nice range of bottoms and headwear. Keep your eye out for the new collection set to hit stores very soon.
Source: Brothers Marshall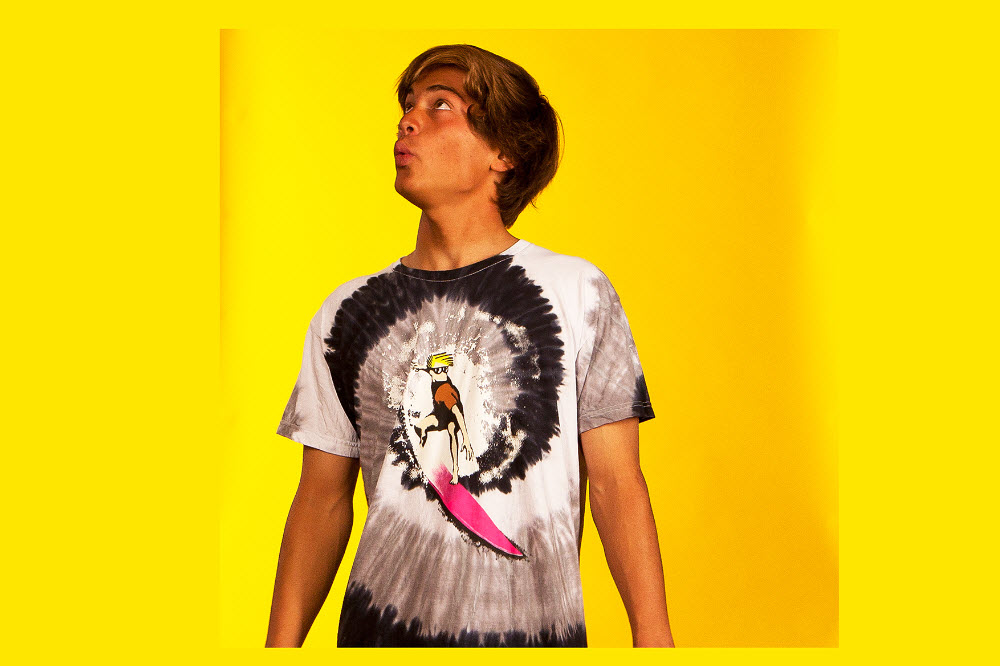 BAIT x G.I. Joe x New Balance – I never liked the Joes. For me, it was Cobra all the way, and Cobra Commander was the illest. The mask, the helmet, and his scepter made Cobra Commander the real boss. BAIT and New Balance does Cobra Commander some justice by using the classic 574. Using the same blue Cobra Commander wears as his uniform, the 574 arrive with a eye-catching laser-etched snakeskin pattern. I probably would have preferred a red Cobra logo on the heel to match the cartoon, but the debossed logo works too. Expect long lines when this exclusive drops at BAIT stores next Saturday, June 20.
Earlier this week we previewed the "Roadblock" runner between BAIT and New Balance, and this time it's the supreme leader of G.I. Joe that gets his due. The "Cobra Commander" takes the shape of the iconic 574 and customizes it with a suede and textile upper that has a unique laser-etched snakeskin pattern. Silver snakeskin accents the midsole, while a sharp red is used as the outsole and laces. Finishing touches include a Cobra logo debossed on the heel, and a tonal tongue tag that announces the custom "Cobra 574." BAIT plans to launch the "Cobra Commander" alongside the "Roadblock" next Saturday, June 20.
Source: BAIT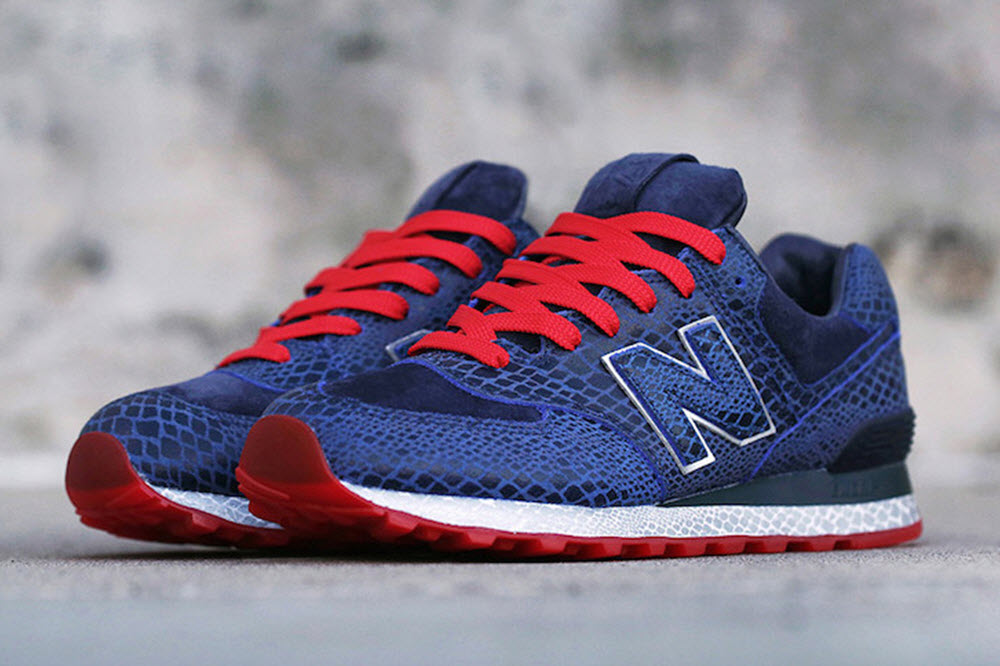 Nike Roshe Run LD-1000 – With Larry David and George Constanza as fans, I got all the love in the world for the Cortez. Even better is the Roshe Run LD-1000 that borrows from the old school silhouette and throws on a lightweight upper and a pillow soft EVA sole. What makes the LD-1000 even more impressive is the colorway. The uppers are made up of a patriotic blood red and a regal navy blue—making it perfect for the summer weather.
With the Fourth of July around the corner, it's time to start looking for a pair of patriotic sneakers. There's nothing better than rocking the red, white, and blue to the cookout, and Nike has you covered with the latest Roshe LD-1000. The casual runner is a near carbon copy of the classic Cortez and comes correct with red and navy uppers on a clean white midsole. You can't go wrong with archival Nike on a comfortable EVA midsole, so keep your eyes peeled for these when they drop in the next few weeks.
Source: Nike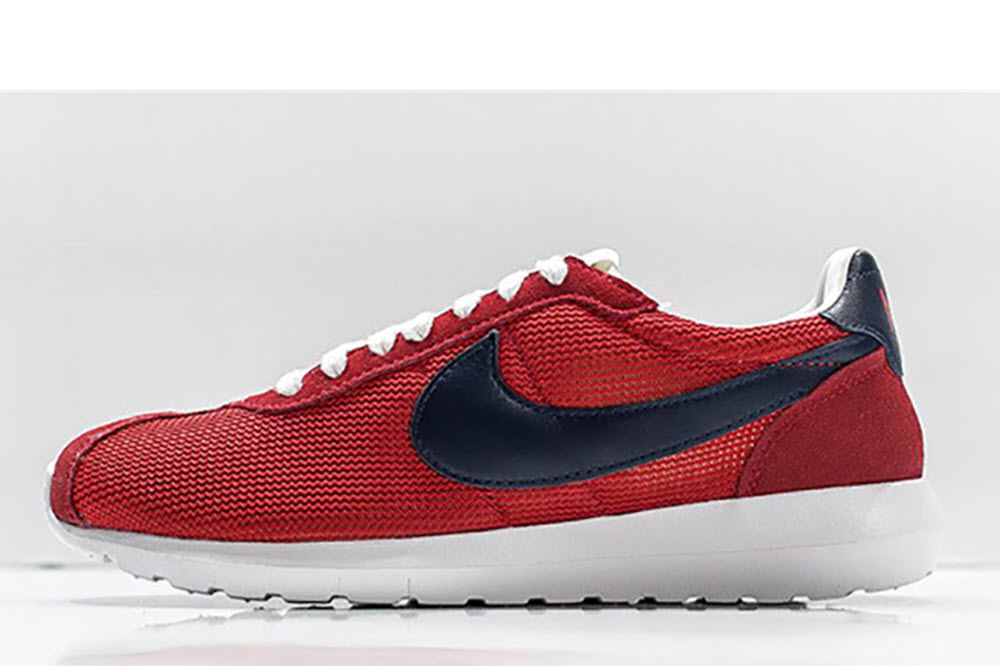 Samsung S6 Active – As soon as I learned the S6 did not have a removable battery and couldn't take micro SD cards, I was ghost. Don't need to deal with Android's version of the iPhone. But, then Samsung releases the S6 Active and the upgrades are pretty sweet. For starters, I like how Samsung's S6 line isn't going into the screen size war and sticking with a manageable 5.1 inch HD screen. But, what makes the S6 Active so much more compelling is the IP-68 rating; making it water and shock resistant. I love watching (actually, just listening) 30 for 30 while I shower and not worrying about water destroying my phone is awesome. In addition to the IP-68 rating, the S6 has a bigger battery and comes with an ultra-charge function. The only bummer is that it's currently only available on AT&T and we all know that is super boo-boo.
Those looking for a tougher smartphone out of the beautifully reviewed S6 can look forward to the new S6 Active. Using a similar platform, the S6 Active arrives with a IP-68 rating that makes it water and shock resistance. The 5.1-inch Qaud HD Super AMOLED display touts a staggering 577 PPI and operates on the latest Android Lollipop OS. But, that's nothing compared to the improved beefy battery and a Fast Charging option that charges 50% of the phone in thirty minutes. Look for the S6 Active to make its way to AT&T before coming onto other carriers.
Source: Samsung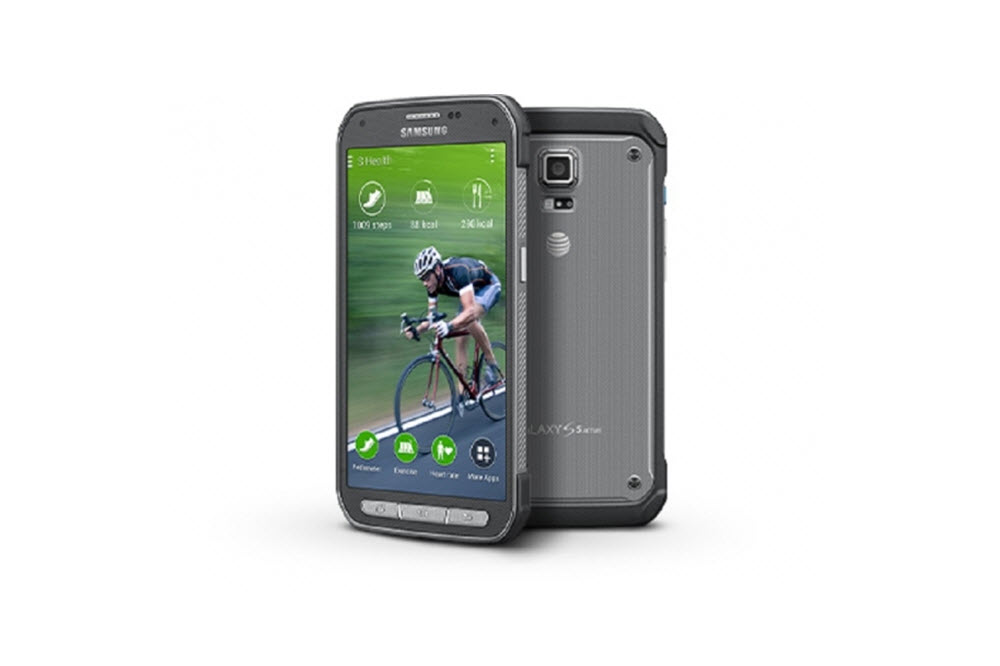 Supreme x New York Yankees 2nd Delivery – Did anyone living in LA or New York peep the lines? Ridiculous. Dudes were camping out since Wednesday morning and the re-sale on the Yankees Box Logo is hitting some crazy numbers. This is, after all, a Supreme Box logo, but the collection also has a nice mix of items for die-hard Yankee fans. From the jerseys to the fitteds to the towels, the collection shows a mutual appreciation of New York between two storied brands. As much as I believe the West Side is the best side, I enjoyed seeing how much love the brand and the sports team will show for their city.
For fans of Supreme, there is nothing more satisfying than coppin' the latest box logo T-shirt. After the 20th anniversary drop, there haven't been opportunities until now. The second delivery between Supreme and the New York Yankees is set to drop this Thursday, and included in this release is the coveted box logo. The box logo arrives in deep Yankee blue across your choice of a navy or white T-shirt and features the New York Yankee logo across the back graphic. Supreme fiends are already planning their camping strategy, so you're best chance is online.
Source: Supreme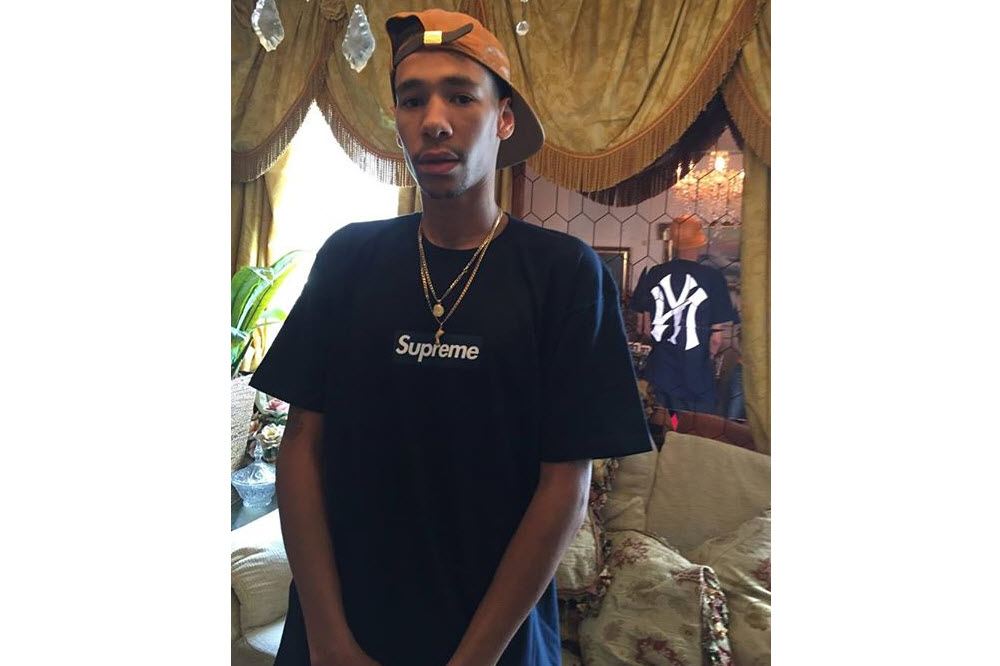 Stussy Spring/Summer Soccer Kits – Stussy continues to show why they're on top of the heap. Their soccer kits for spring and summer 2015 is an upgrade from last year's short-sleeve number with the raglan sleeves, striped collar, and that ill parallelogram print (remind anyone else of AYSO?). Besides a dope soccer top, Stussy went ahead and created a matching bottom. This is what really caught my eye, since I always preferred lounging in soccer shorts. That silky cool satin beats the heavy, sweat-drenched basketball shorts any day.
Last summer Stussy introduced soccer jerseys to widespread fanfare, and this summer they're ready to release full-on soccer kits. With a play on the US Soccer emblem on the chest the collection is made in three colorways with long raglan-cut sleeves, and double-striped collars. The jerseys are paired with matching lightweight and breathable soccer shorts. Look for these 100% polyester Stussy soccer kits to be available now for $195.
Source: Stussy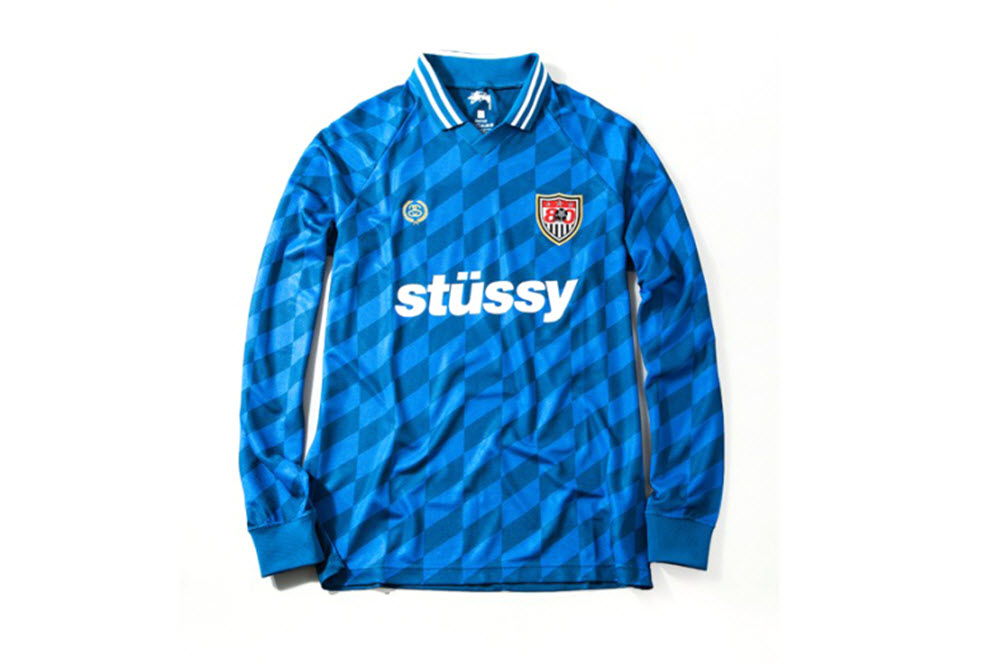 Lexdray Spring/Summer 2015 – Of all the luxury backpacks that have crossed my path, Lexdray is the closest to visvim when it comes to quality. Dropping $400 on a backpack is asking a lot, but Lexdray has a good handle on taking mil-spec textiles and adding a bit of elegance. For spring and summer 2015, they try their hand on color-blocking, and the bags arrive with high-density ballistic nylon against a gray pinstripe denim-like textile. It's a solid mix and the contrasting distinguishes it from other bags. The collection is up for pre-order at the moment and will be on their way to stockist's shelves real soon.
It's pretty simple stuff. Use premium materials, and you have long lasting goods. Lexdray has always stuck with this business model, and the accessories brand enters into spring and summer with some heavy color-blocking. Using travel destinations as inspiration, the collection is made up of four bags that are built with high-density ballistic nylon and a heavy-wearing custom twill blend.  To add a little contrast, the black nylon/twill blend is accented with a gray pinstripe denim textile. Look for the collection to be available for pre-sale on the Lexdray website now, and to hit stores in a few weeks.
Source: Lexdray