U.N.K.L.E. x NEIGHBORHOOD Capsule Collection – So many memories of staring into the monitor and scrolling through Japanese streetwear late at night. Among all the different Japanese brands, there was always U.N.K.L.E. and Mo'Wax. From there it goes deeper, and U.N.K.L.E. is remembered firmly during the infancy of street culture. NEIGHBORHOOD scores a kick ass collaboration with the British electronic group, and its nice to see them keep it nice and simple.
This is a big fuckin' deal. James Lavelle founded British electronic group U.N.K.L.E., and in turn introduced Japanese streetwear to countless fans in the UK and US. Along with Lavelle's music label, Mo'Wax, brands like NEIGHBORHOOD, BAPE, and GOODENOUGH were being paired with artists like Futura and Stash. To commemorate this longstanding relationship, NEIGHBORHOOD is releasing a special capsule collection that features a graphic T-shirt that is available by itself, or in a special release pack. In addition to the tee is a pair of customized denim. This is a limited release and will be sold exclusively at NEIGHBORHOOD, and select Hysteric Glamour, UNDERCOVER and THE FOURNESS dealers.
Source: NEIGHBORHOOD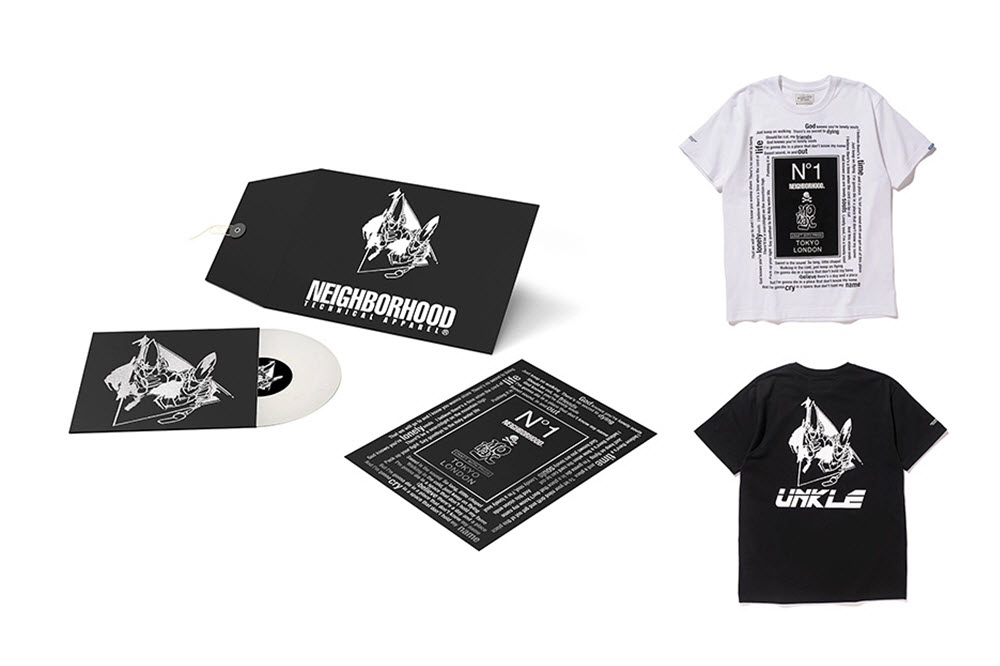 New Balance Fresh Foam Zante Sweatshirt Sneakers – I tend to go with retro sneakers, but this latest joint from New Balance looks kinda fly. I like the color-blocking and the idea of fleece wrapping my feet sounds pretty nice. The foam midsoles look to offer good support, while the gum soles perfect the look.
New Balance is known for re-coloring their classic silhouettes, but this little number for season is a much-needed new look. The Fresh Foam Zenta Sweatshirt has color-blocked uppers made from ultra-comfy sweatshirt fleece, a few technical seams, and a bit of natural leather trim. The foam midsoles provide a structured and comfortable vibe, and the gum outsoles seal the deal.
Source: New Balance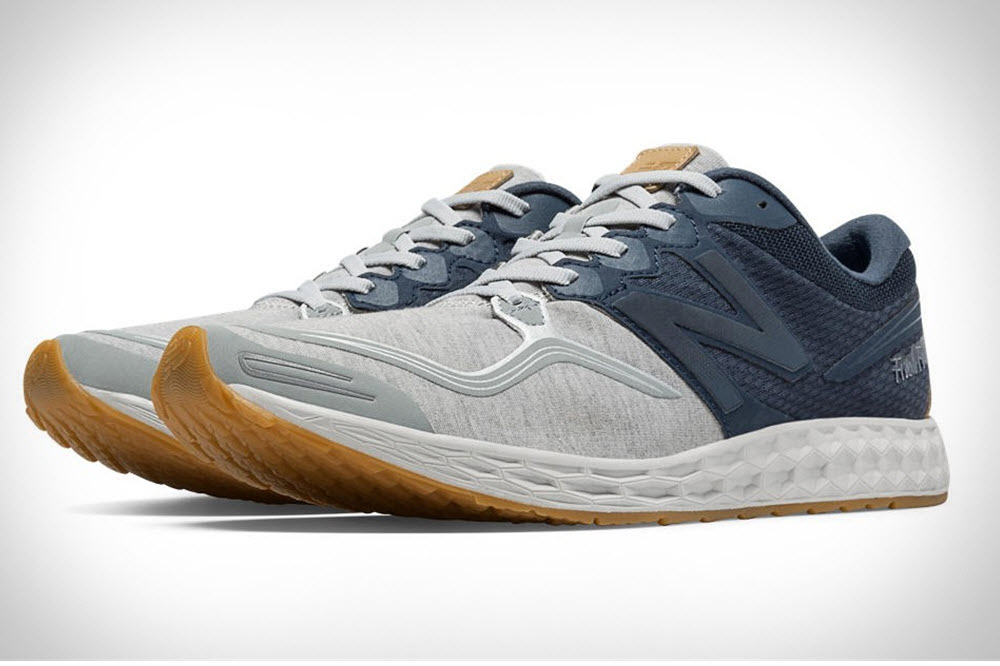 Bellroy Coin Fold – I love traveling, and nearly every country has coins in denominations a lot higher than in the US. I end up losing a bunch of money when I assume coins are just as worthless there as they are here. BUT THEY'RE NOT! So this Coin Fold from Bellroy is perfect for those that like to travel. The separate pouch with the fold-over flap will come in nicely for all those loonies and toonies in Whistler, or the soles in Peru.
If you ever traveled out of the US, then you'll really appreciate what Bellroy has done here. The leather accessories maker has added a wallet with a coin compartment to their ever-growing collection. Housed inside this bountiful, yet slim, wallet is a separate coin pouch with a fold-over flap. The wallet can also accommodate a number of credit cards, and bills, but for those that venture to Canada, Asia, or south of the border, then you'll appreciate the convenient pocket for those coins.
Source: Bellroy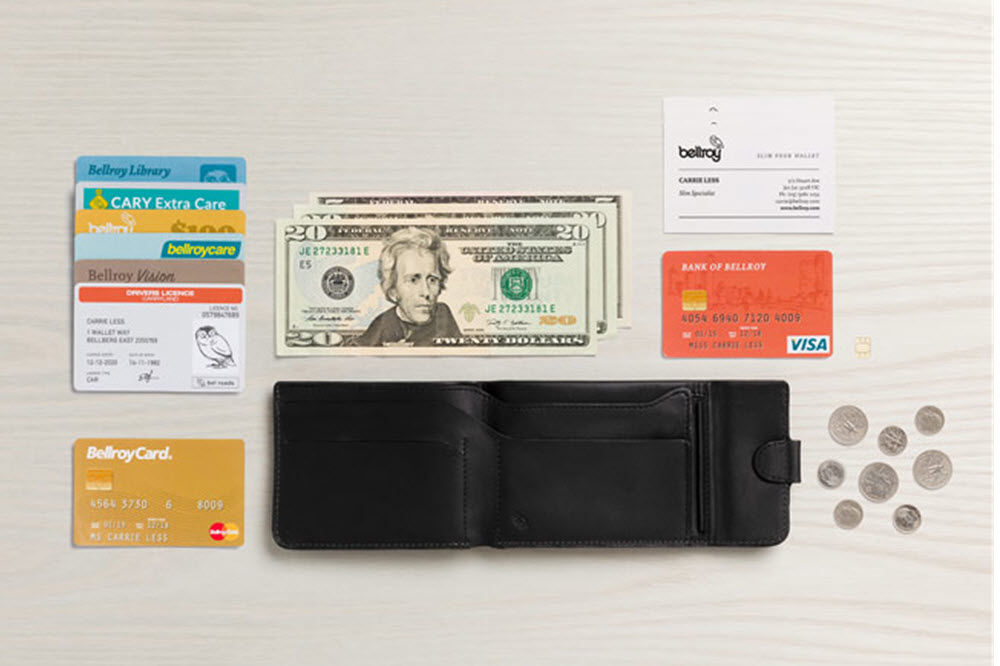 Taylor Stitch Black Denim Jacket – With Kanye rocking the denim trucker at a few of his shows, I can already see the jean jacket being a real heavy thing this season and next. But, I like what Taylor Stitch manages to do here. Instead of indigo, Taylor Stitch switches things up with black and sources their denim from the famed Yoshiwa Mills in Japan. The jacket is handmade in California, and comes with an affordable $148 price tag.
Sometimes you want to just dive into stealth mode and turn up in black. Taylor Stitch is helping you go all ninja with a denim jacket made from premium selvage denim. Sourced from the Yoshiwa Mills from yarn-dyed denim, the jackets are all handmade in California, and arrive with copper shanks and rivets. The jacket is currently available for pre-order for $148, and will jump to $188 once production is complete.
Source: Taylor Stitch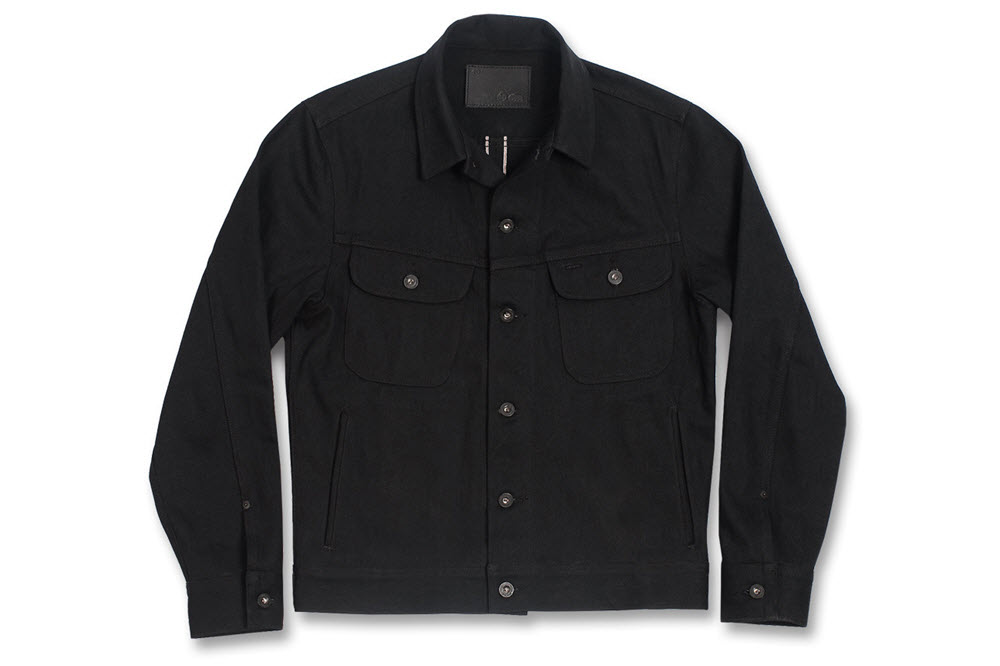 Saturdays Surf NYC Spring/Summer 2016 – What started out as some graphic print surf T-shirts has turned into a menswear collection. Saturdays Surf continues to kick ass with their clean-cut approach to casual clothes. The refinement is in the details and the pieces flow together extremely well. From the short-sleeve athletic fleece to the gingham button-downs, the clothes are sharp and tailored. Saturday Surf is gunning for Spring and Summer 2016, and it looks solid.
It seems like summer finally got underway, but in the fast-paced world of fashion, Saturdays is already looking into 2016. This New York-based brand continues to crush it with their clean approach to casual sportswear while adding an element of refinement. Saturdays has always been chill, and the warm season sees an elevation of basics such as short-sleeve fleece, coaches jackets, gingham button-downs, and tapered chinos. The lookbook is just a taste of what is to come, but by all accounts, it looks solid as usual.
Source: Saturdays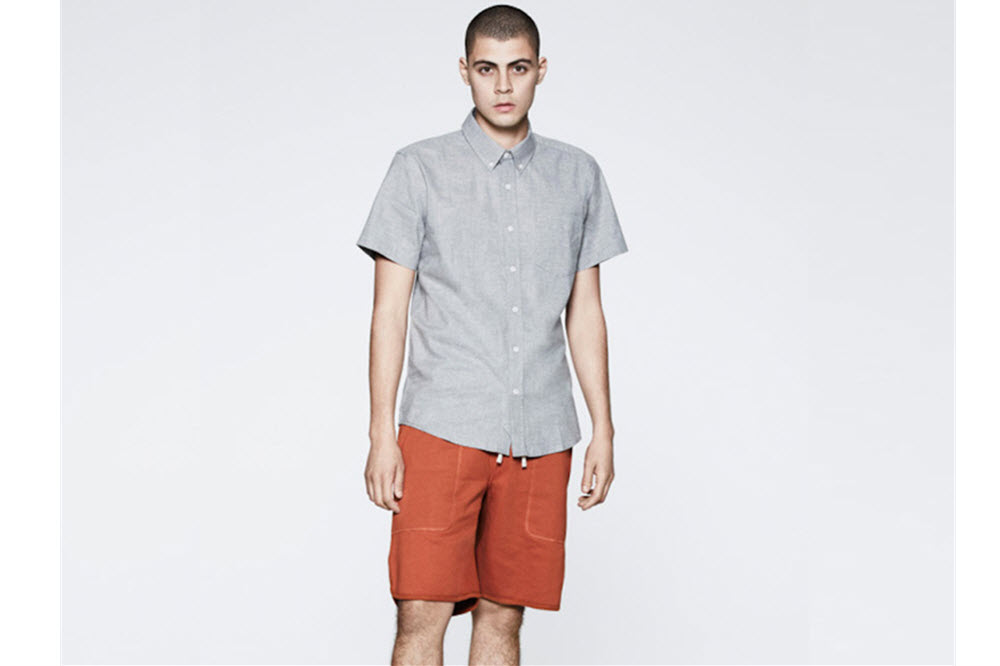 Reebok x Maison Kitsuné – Reebok rarely captures my attention, but when they do, it's something pretty ill. This project with Maison Kitsuné is NICE. Taking the familiar varsity jacket, Reebok does a real nice job of creating a traditional collegiate look. The red wool body works nicely with the white leather sleeves, and the chenille patch on the chest and back are nice touches. It's the Maison Kitsuné fox-lined interior that completes the look.
The varsity jacket has been a staple in men's fashion for several seasons now, and Maison Kitsuné is the latest to take on this sporty look. With the help of Reebok, the jacket arrives in a bright red with contrasting white leather sleeves and a double striped waist, cuff, and collar. A "MK" chenille patch is on the chest, and "Reebok" also comes across the back. The detailing is beautiful, but the attribute that really brings it all together is the Kitsuné fox lining on the interior.
Source: Kitsuné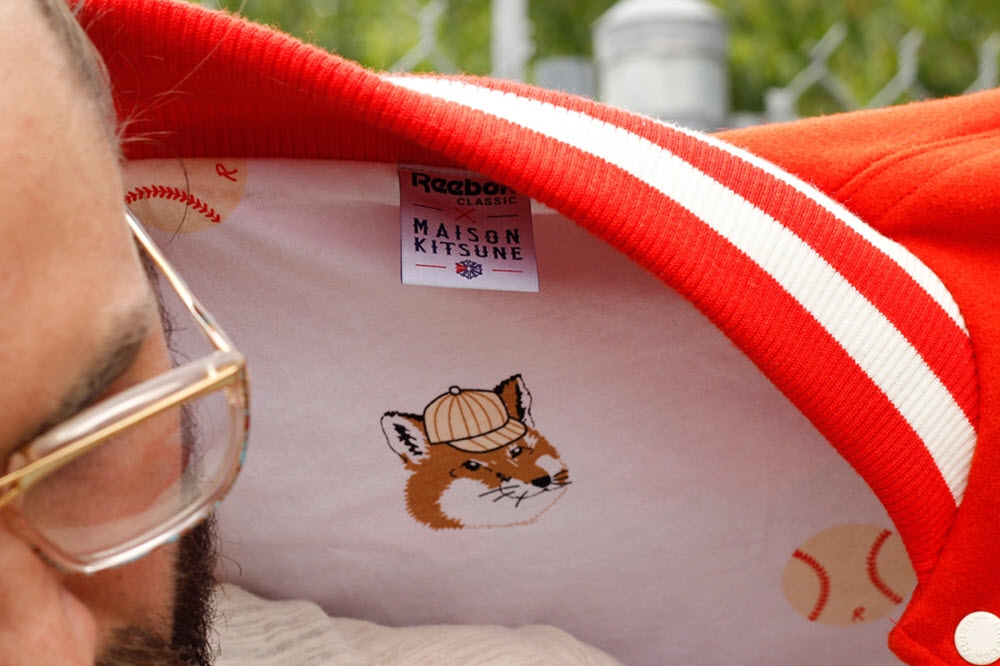 The Art of Mad Max: Fury Road – Hands down the best movie of the summer. It takes a complete shit on Avengers, and now you can get an idea of how it was made. George Miller is a genius, and he created a world that fans will want to know deeper. Here's the chance.
George Miller showed Hollywood how to do a proper re-make this Summer with Fury Road. The movie used its fair share of CGI, but George Miller created a post-apocalyptic world that was mind-boggling intense. The book documents the creation of this crazy world and includes an examination of the insane characters, the ridiculous cars, and the imaginative scenery.
Source: Barnes & Noble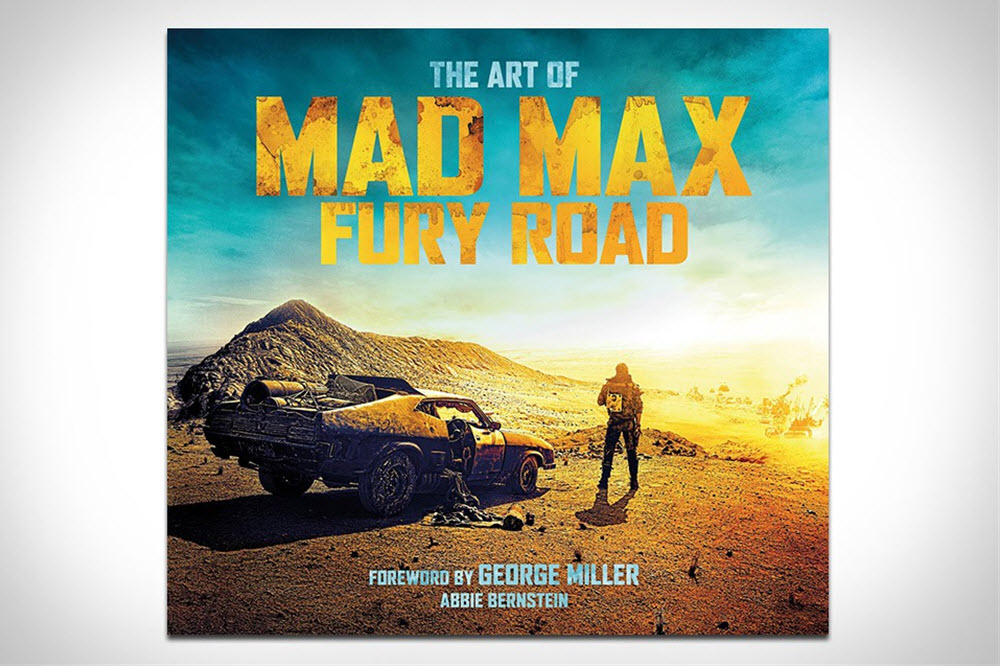 Remix Mini Android PC – It's the 21st century, everyone should have access to computers. A wealth of information is at the fingertips, and a divide between the haves and have-nots shouldn't exist. The latest to bridge this divide is the Remix Mini. Based off of the Android OS, the Remix has a quad-core processor capable of running like a Windows PC. The Remix Mini has a desktop and is capable of multi-tasking, and even offers support for a keyboard and mouse. The best part is that prices start at $20.
With mobile chips getting cheaper and more powerful the line between smartphones and computers continue to blur. Making things even more difficult is an affordable Android PC dubbed the Remix Mini. Powered by a 1.2GHz quad-core 64-bit chipset, it runs a version of Android Lollipop that's been customized to provide a desktop-like experience. There is a Windows-like taskbar, multiple overlapping Windows for multitasking, and plug-in support for a mouse and keyboard. Throw in Wi-Fi, Bluetooth, an Ethernet port, dual USB ports, and an HDMI port, and it's ready for action. And the best part? Prices start at $20.
Source: Jide