Seiko Marinemaster Professional 1000m Diver – If you wanted to get a Tuna (vernacular for the Marinemaster) a year ago you would need to find a proxy in Japan and wait about a month. Seiko changed that the middle of last year by offering one of their best selling, and most durable divers to the US. This thing is massive and sits at a towering 48mm, but what it can rival the best dive watches from more expensive Swiss brands. The Marinemaster is now available in an exclusive rose gold and black ceramic colorway, and Seiko throws in Lumibrite. If you like your dial to light up like a torch in the dark, then you'll appreciate the 60% improvement over previous lume.
The best kept secret in automatic divers has been Seiko. Up until 2014 the Marinemaster was a Japan exclusive, and revered around the world as an affordable diver that matched the specs of high-end Swiss devices. The Marinemaster is finally available in the US and it arrives in a limited edition version with stunning rose gold titanium and black ceramic. Housed inside the ceramic casing is Seiko's 26-jewel mechanical movement that is hand-made in Japan. The watch also features Seiko's latest version of Lumibrite across the dial with numerals and hands glowing 60% longer than previous iterations.
Source: Seiko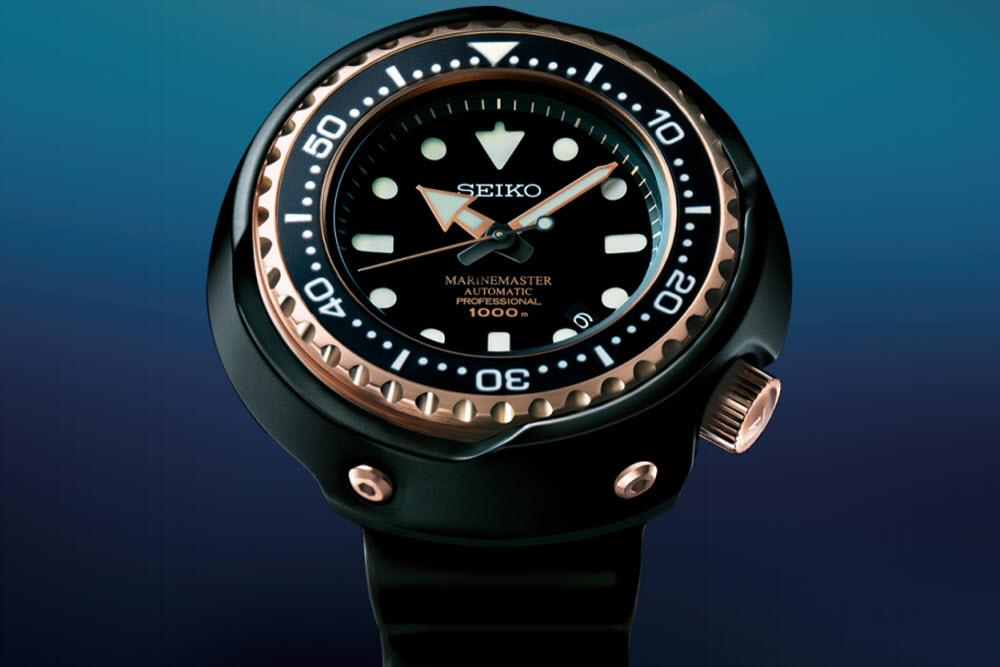 Jevo – Don't threaten me with a good time. Jell-O shots on tap is about to drop some panties, or ruin some lives. Jevo probably had a team of NASA scientists working to perfect this technology because 10 minutes for 20 Jell-O shots spells "P-A-R-T-Y "! Instead of waiting over three hours you just order your shots, talk about the last episode of Futurama with a few friends, and the shots are good to go. Jevo is set to start with 15 different flavors, and there are plans for even more.
All of those that have attended some form of college know about the Jell-O shot. They taste great, and in a matter of minutes it gets you sloshed. The deceptively strong shots are amazing with friends, but can take a minimum of three hours to prepare. Jevo will change all that because the machine cranks out 20 Jell-O shots in about 10 minutes. The Jevo is designed to be placed in a bar and comes with three LED screens for people to place their orders. The Jevo also comes with Wi-Fi, a self-cleaning system, and will kick things off with 15 different Vodka infused flavors to choose from.
Source: DigitalTrends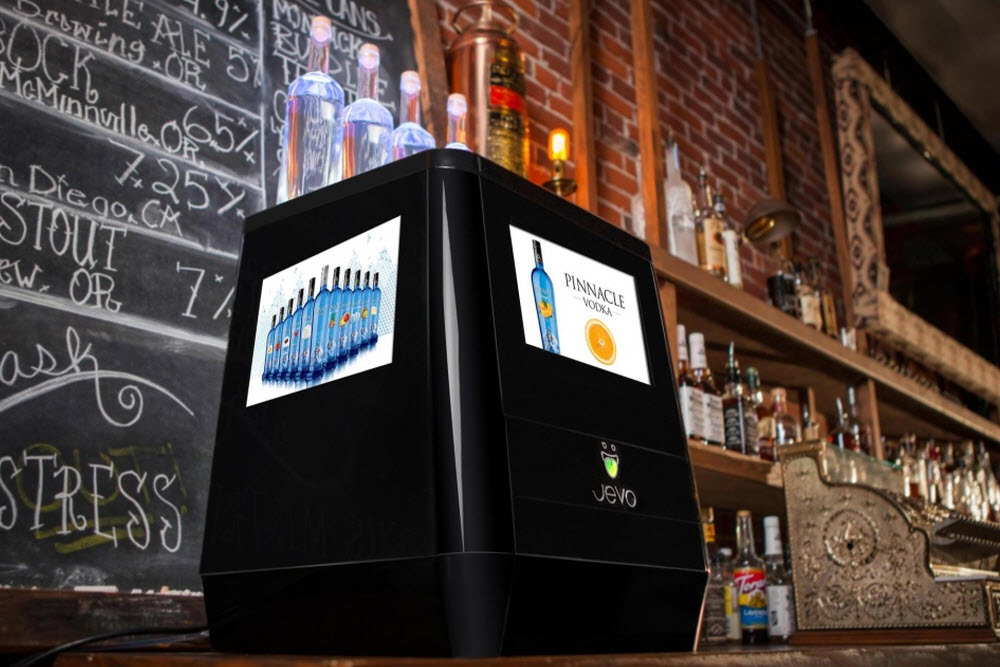 10.Deep Spring/Summer 2015 "VCTRY" Lookbook – A lot of people do sportswear, and a lot of people do it wrong. I don't want to name names, but let's just say that a little brand out of New York that rhymes with "Maple" and confused for selling office supplies can take a page from 10.Deep. The "VCTRY" collection isn't anything new, but the vintage graphics that the collection is inspired by really does conjure up memories of nineties sportswear. Remember when it was so hard to decide between the color-blocked windbreaker from Nautica from the ill Ralph Lauren marathon rubgy? Yeah, that's what 10.Deep did with this little drop. It got people to take a short walk down memory lane.
When it comes to consistency, 10.Deep does not disappoint. The New York streetwear label drops another dope installment for their spring and summer 2015 collection. Dubbed "VCTRY," the collection hones in on sportswear and includes heavyweight jerseys, sweatpants, athletic crew-necks, and lightweight anoraks. 10.Deep doesn't pull any punches and the result is a sports collection that has rich color-blocking, interesting patterns, and a fresh athletic appeal.
Source: 10.Deep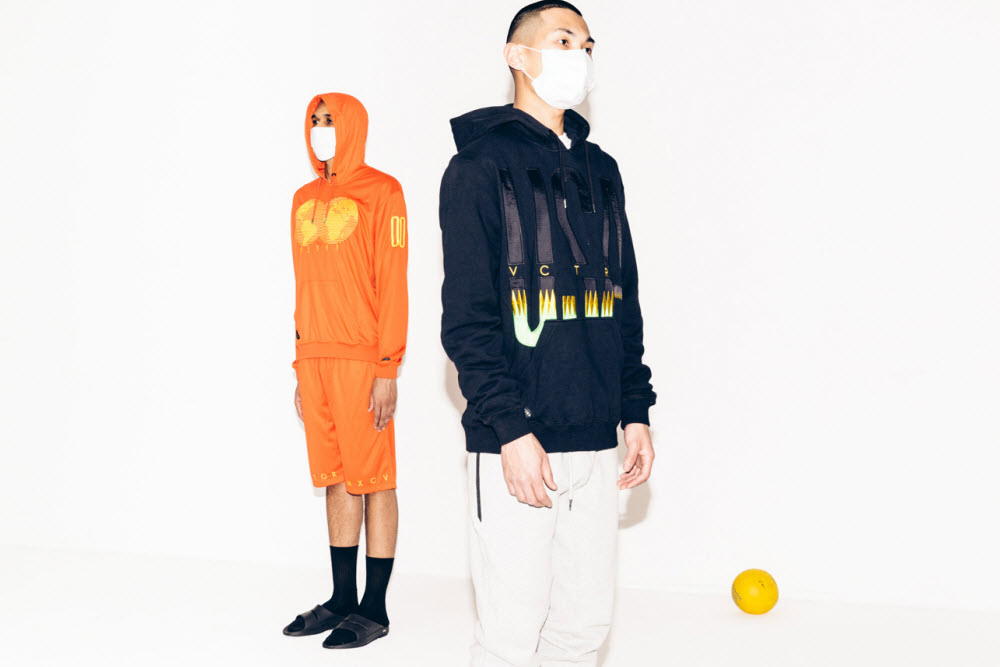 NEIGHBORHOOD Booze Panther Incense Chamber – After a second glance I really feel NEIGHBORHOOD should have found a better place for the cork, but that little mistake doesn't deter from the majesty of the incense chamber. This is one of those statement pieces you have sitting in the crib. You're apartment can be filled with mis-match Ikea furniture, but something this boss will tie everything together. This Booze Panther Incense Chamber is on the level of the rug from The Big Lebowski.
From the reaper to the smoking monkey, NEIGHBORHOOD has been knocking it out of the park with their incense chambers. Using Kaolin clay porcelain, the incense burners have two parts and are functional works of art. The upper piece is made to hold the burning incense, while the bottom chamber holds an ample supply. For spring 2015, the Japanese label uses the majesty of the panther with the porcelain, revealing the thick sinewy muscles of the beast. NEIGHBORHOOD could have found a more appropriate place for the cork, but it's still pretty dope.
Source: HAVEN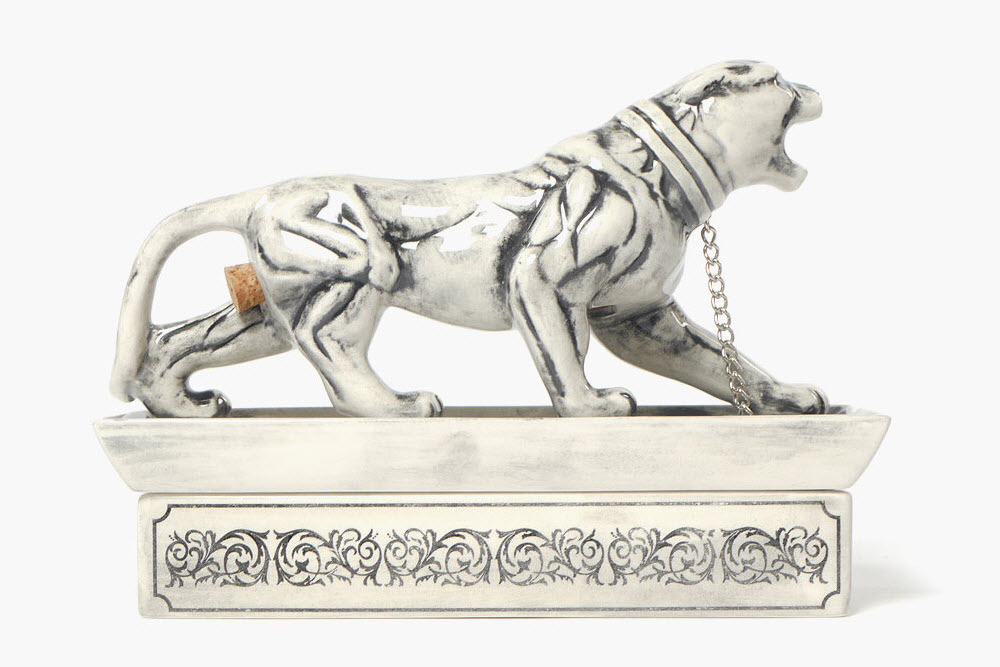 McDonald's Big Mac Apparel – Big Mac all-over print is going to replace camouflage. Maybe not, but it strangely enough the collection looks dope. Those that though Jeremy Scott was trolling high-fashion have come realize that fast food fashion may literally be the future. Using a simple photographic pattern of the famous McDonald burger the collection comprises of casual pieces, outerwear, and even a pair of boots. I can't wait for the Hot Apple Pie Print, or maybe one with an Orea McFlurry.
At first, I didn't think an apparel collection from fast-food purveyor's McDonald's was such a good idea, but then I remembered when Jeremy Scott did the whole fast food thing, all the crazy all-over prints over the years, and somehow it becomes GENIUS! The Big Mac apparel collection is coming straight out of Sweden, and it is just glorious. Using an image of the classic two all-beef patties, special sauce, lettuce, pickles, onions, on a sesame seed bun, the crazy pattern is replicated over and over again across raincoats, pajamas, and a whole lot more. I think the only thing that can top this is a McDowell's version with the Big Mick.
Source: BigMacShop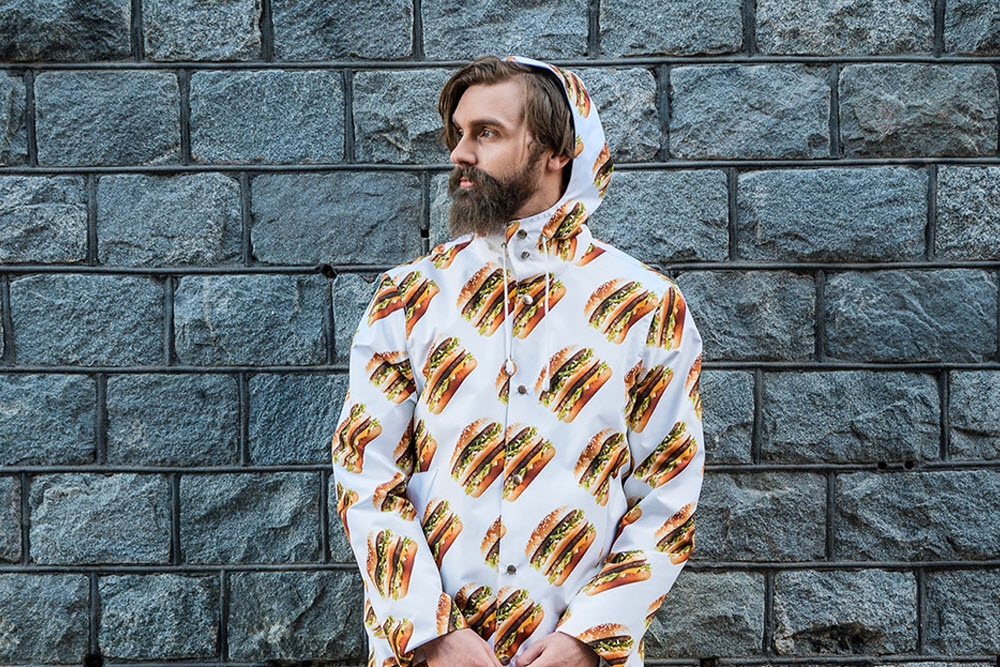 Isaora Ultrasonic Mackintosh – The weather in SoCal is so beautiful it would never justify a Mackintosh purchase, but if I were in the market for one I would head straight to Isaora's website. The modern trench is re-imagined with Isaora's new construction process. These guys use ultra-sonic frequencies to weld the seams together. The result is a coat that looks as if it was cut entirely from one piece of cloth. What is crazy is that the jacket is $395, a fraction of what you would be paying for a comparable trench from Arcteryx's Veilance collection.
At first glance, the Isaora Ultrasonic Mackintosh looks like any traditional trench, but run your hands through it and you'll notice a world of difference. Instead of the traditional canvas or twill, Isaora uses a Korean textile that is 84% nylon and 16% Elastine; making it nearly impermeable to weather. In addition to the highly technical textile, Isaora uses laser-cut seams and an all new ultrasonic welded construction. High-frequency sound waves weld the seams together to give the appearance that the Mackintosh was made from one, single piece of fabric. The jacket is made in Italy and is available now for $395.
Source: Isaora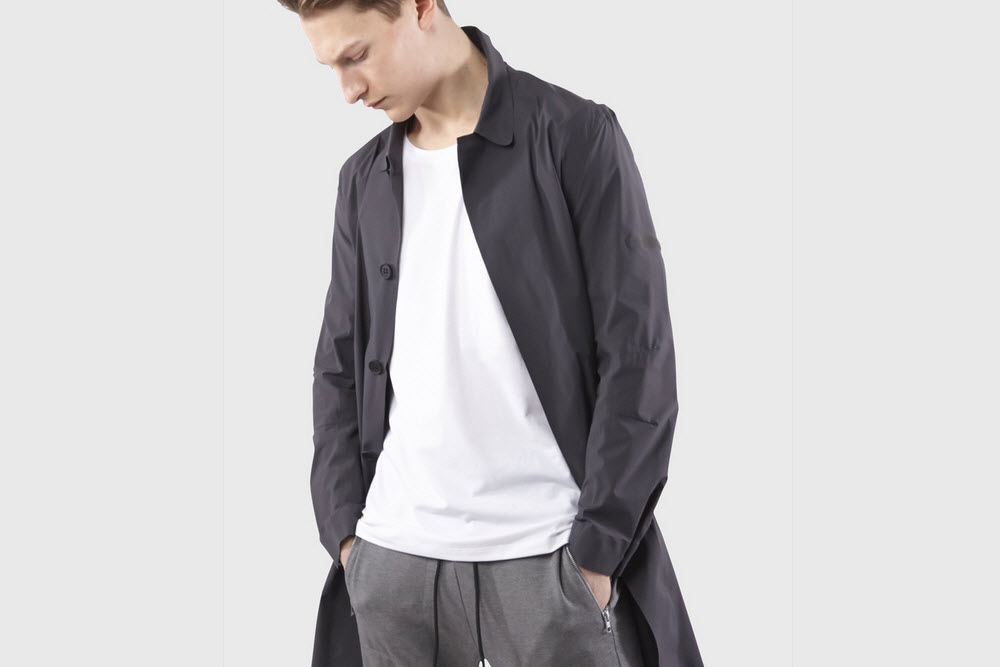 Xiaomi Mi TV 2 – As a huge proponent of competition I like that Xiaomi is someone that is challenging nearly every segment of consumer technology. From their smartphones to their action-cameras this Chinese company uses cutting-edge design, and keeps it cheap. The Mi TV 2 is just another extension of Xiaomi's brand, and it does a wonderful job of anticipating the need of television watchers. The Mi TV 2 is essentially a 40 inch tablet that lacks a touch interface. With it's Android powered operating system it can act as an extension of your phone, and work seamlessly on it's own. Not bad, when you consider it's only $322.
Here's the best budget television that the US dollar cannot buy. Xiaomi is a Chinese brand that started releasing Android-based television last year, and the Mi TV 2 is the latest to be released. What makes the television an amazing value is that Xiaomi uses Sharp's SDP X-GEN LED that is capable of a 5000:1 contrast ratio, and throws in a Cortex-A9 CPU, 1.5GB of ram and 8GB of internal memory; all for $322. The television comes in at 40 inches and runs a brisk, custom Xiaomi Android operating system. It runs apps, streams, games, and it supports nearly every common video format.
Source: Android Authority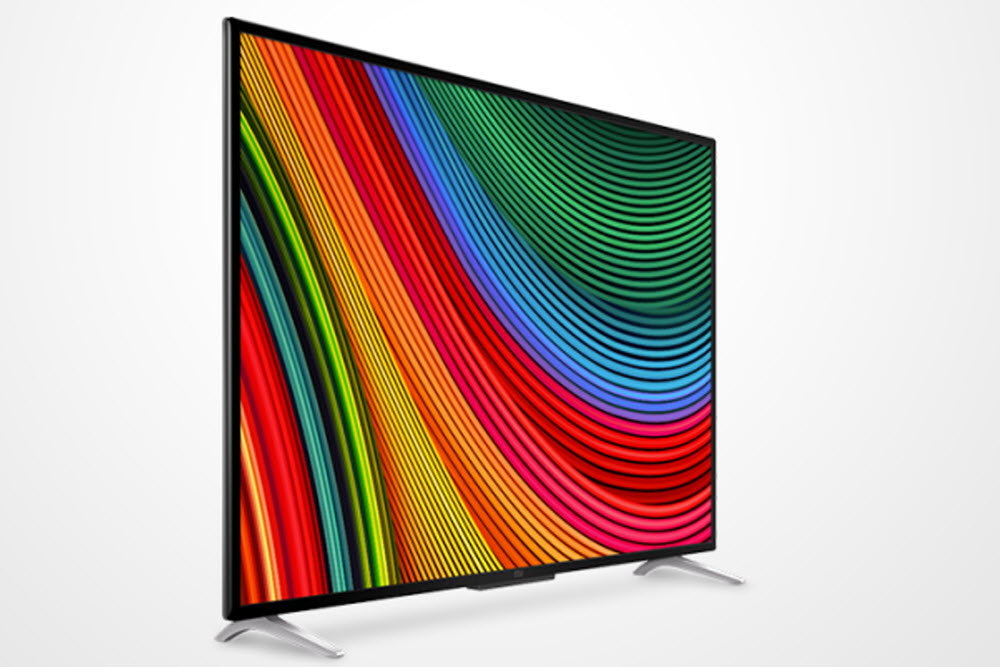 Supreme x UNDERCOVER – I stick to T-shirts and shorts, but even with my casual aesthetic I thought this collection was very dope. It's essentially the culmination of two sub-cultures, and who knew skate and punk would work so well. What was especially interested was that the collection had something for everyone. There were four graphic T-shirts for those that prefer some of Jun Takashi's older vintage designs, but there was also room for high-end items like the leather Perfecto jacket.
Jun Takahashi has been running high fashion shit with his UNDERCOVER line for over two decades, and now it makes its way into skate culture. Supreme teams up with the renowned Japanese label for an epic collection that covers leathers to sweats; all inspired by Takahashi's fixation with punk. The spring and summer collection will include a matching sweatshirt hoodie and fleece bottom, co-branded graphic T-shirts, bondage pants, hooded flannel button-ups, trench coats, and a leather Perfecto jacket made with Schott. The only question left is whether it's UNDERCOVER price points, or Supreme.
Source: Supreme