The Feed brings us a weekly round up of the best of the best releases of the week every Saturday.
A.P.C. Iceland Waterproof Cotton-Blend Jacket – This is such a clean-looking jacket. Whether it's denim or pants, a well-constructed jacket will go with everything. A.P.C. gets it all correct by using a high-end textile and styling it as minimally as possible. The silver zipper and the gold tip along the eyelets and adjustable ties are just enough to give something so crisp an added detail.
French label A.P.C. has the clean and simple look down. One jacket not to overlook this season is the Iceland Waterproof Cotton-Blend jacket. The light Spring outerwear garment is made from a premium technical fabric that is waterproof and wind-resistant. A.P.C. skips the usually tailored look for a regular fit that provides a wide range of motion, and the lined interior means the shell can still keep you warm. Lastly, it's the simple structure and silhouette of the jacket that turns heads. The windbreaker has a coach's jacket look with a refined material, and two large placket pockets to boot.
Source: A.P.C.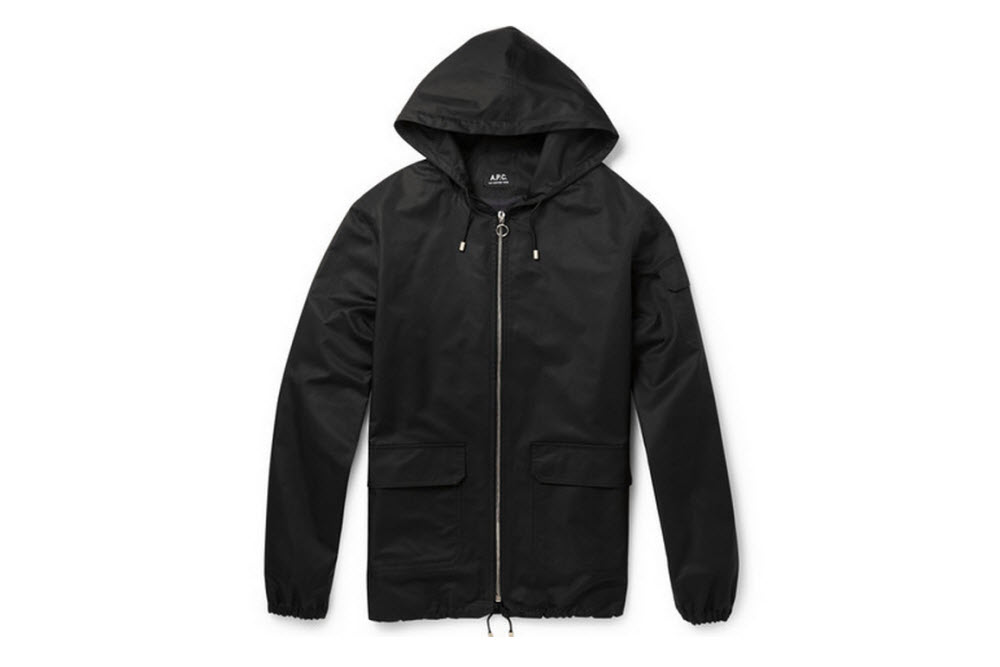 Quarter Century Pant by RPMWEST – There's a couple of shirts that I've had for over 10 years, but a pair of pants? None. Styles change, and the difference in cuts usually forces me to leave them with cousins in less fashionable countries. However, the one pair of pants I wore ten years ago and still wear today are khakis. With 3-ply 100% cotton twill, these plants look like they'll hold up just fine. With four colors to choose from, and each pair at only $85, I think these pants are a safe bet.
If you're a cheap dude like me, then you'll really like what RPMWEST is offering. Their Quarter Century Pant guarantees it'll hold up to 25 years of abuse. The San Francisco label uses a 3-ply 100% cotton twill, military grade rivets, and heavy duty zippers to create two fits. The straight is for those who like the clean classic look, while the slim has a nice sleek taper. The pants are all made in the US and will arrive in khaki, forest, grey, and charcoal. Each pair is $85, and if you ammortize it over 25 years, it's less than $4 for each year of wear.
Source: RPMWEST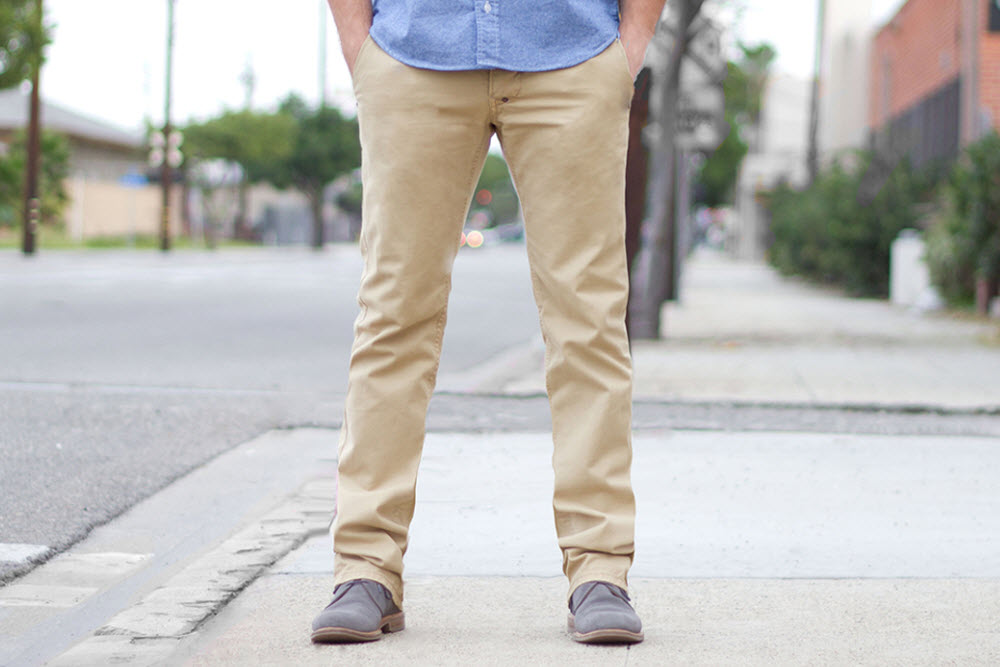 Nike GYAKUSOU 2015 – I will probably never wear GYAKUSOU, but I am always excited to study their releases because no one is doing this. There is no one else in the athletic arena that is giving a designer as wild as Jun Takahashi a blank slate like Nike has. The UNDERCOVER director has full reign over Nike's array of technical textiles, and creates a futuristic approach to training and exercise. From menswear to women's, the collection is more fitted, prints more loud, and the construction can be marveled. This is the closest thing to high fashion in the gym.
Dressing up like a ninja around the neighborhood isn't for everyone, but if that's your thing, then you already know about Jun Takahashi of UNDERCOVER. The Japanese designer has had a longstanding partnership with Nike, and the GYAKUSOU line is coming back stronger than ever. Instead of a few choice pieces, the collection has expanded to include women and feature some of the latest Nike performance textiles in innovative cuts. These pieces are on the upper echelon of fashion and are a marriage of technical design and high fashion.
Source: Nike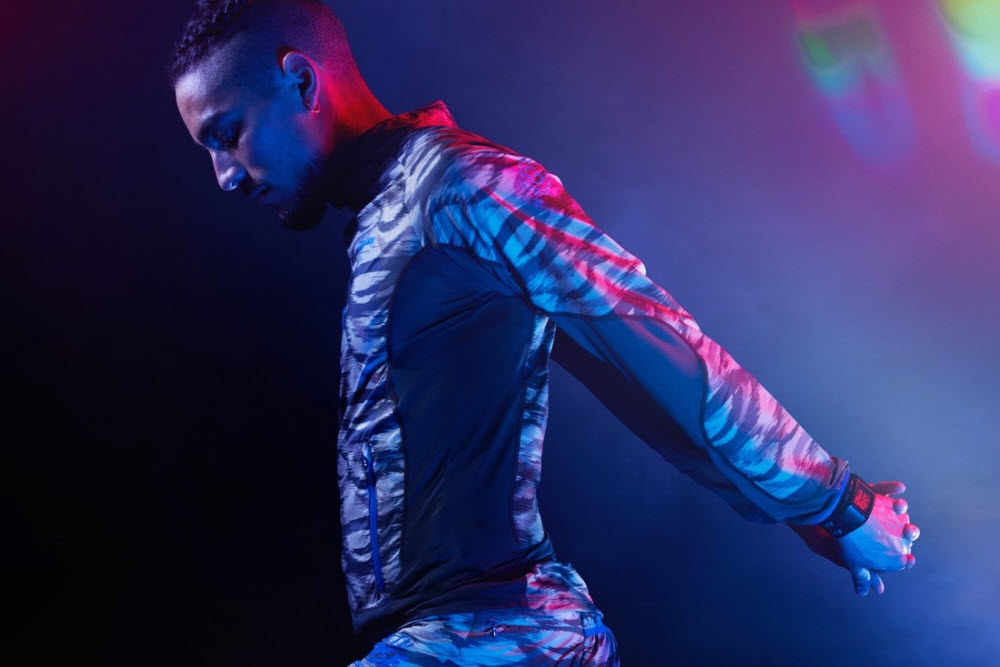 Penfield Spring/Summer 2015 – Penfield has always been kind of boring to me. They have this long storied history in outerwear, and every now and then, they make down jackets for some brand. This latest drop really surprised me. Not just because they're trying something new, but that it actually looks good. Penfield has successfully integrated wild prints and technical textiles across a classic collegiate look. The collection has a crisp preppy feel, and the bold patterns add to the vibe.
Penfield is better known for their outerwear, and this New England's adherence to the traditional often means sleepy and tired looks. Not anymore. Spring and Summer 2015 is very different, and while there is a collection of favorites, there is also a lot of experimentation going around. Look for wild floral prints that blend technical attributes like COOLMAX with seersucker. There's also wax coating across two-button blazers, and color blocking on fleck cotton. The Penfield collection for Spring and Summer is anything but plain, and deserves another look into this storied brand.
Source: Penfield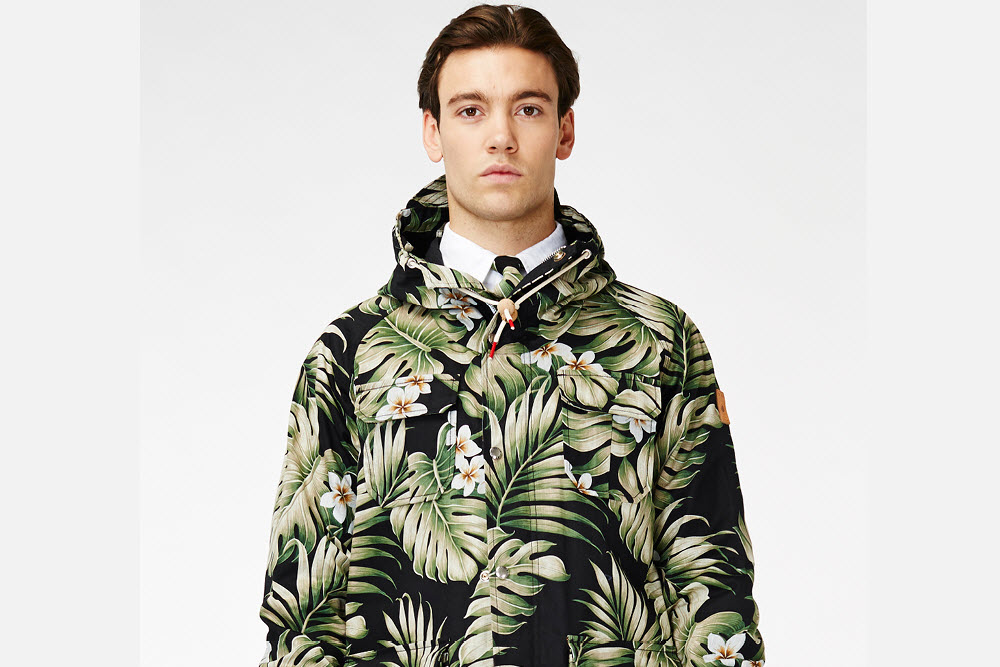 Red Wing Heritage Foreman Chukka – Close to ten years and my 875s are holding out just fine. I trust what Red Wing does, and the fact that the Foreman Chukka works outside of the construction site is a huge plus. The same quality you expect in work boots that last a lifetime is being used across a beautiful shoe fit for any office. Red Wing uses a beautiful leather, and dressing it up with a different sole makes this a solid pick for anything from denim of khaki chinos.
The foreman is the boss around the construction site. With clipboard in hand, he looks slightly better dressed than everyone else. Red Wing's Foreman Chukka is a beautiful work boot that can fool people into thinking it's a dress shoe. The secret is in the sole. The Foreman Chukka drops the usual Vibram lug sole for a neoprene outsole that is both durable and comfortable. Whether you choose the Briar Oil Slick or the Black Harness leather, both are water, stain, and perspiration resistant.
Source: Red Wing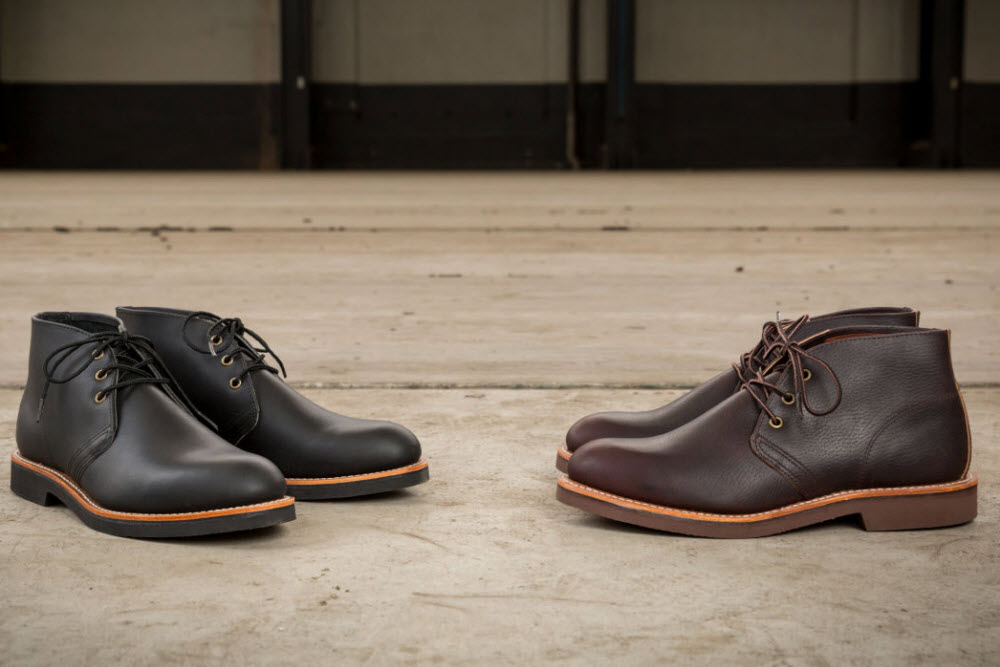 Xoo Phone-Charging Belt – External chargers are great, but their brick-looking size can make Rico Suave look like a dork. Xoo has something here with their phone-charging belt. It's an innocuous attempt at concealing an external charger, and they've done a fine job. The Xoo packs in 2100 mAh in its compact size, and even comes with its own micro-charging cable. Xoo also makes it pretty easy to switch between the black and brown leather. Now there is no excuse why your phone shouldn't be charged.
If carrying an external battery seems like too much trouble, then the Xoo might just be what you need. Concealed in this belt buckle is a battery that is packed with 2100 mAh; just enough for a full charge on a typical smartphone. Available in polished zinc or a matte black, the charging belt is paired with your choice of a black or brown leather strap. Each Xoo comes with its own charging micro USB cable, with an optional Lightning adapter for Apple users.
Source: Xoo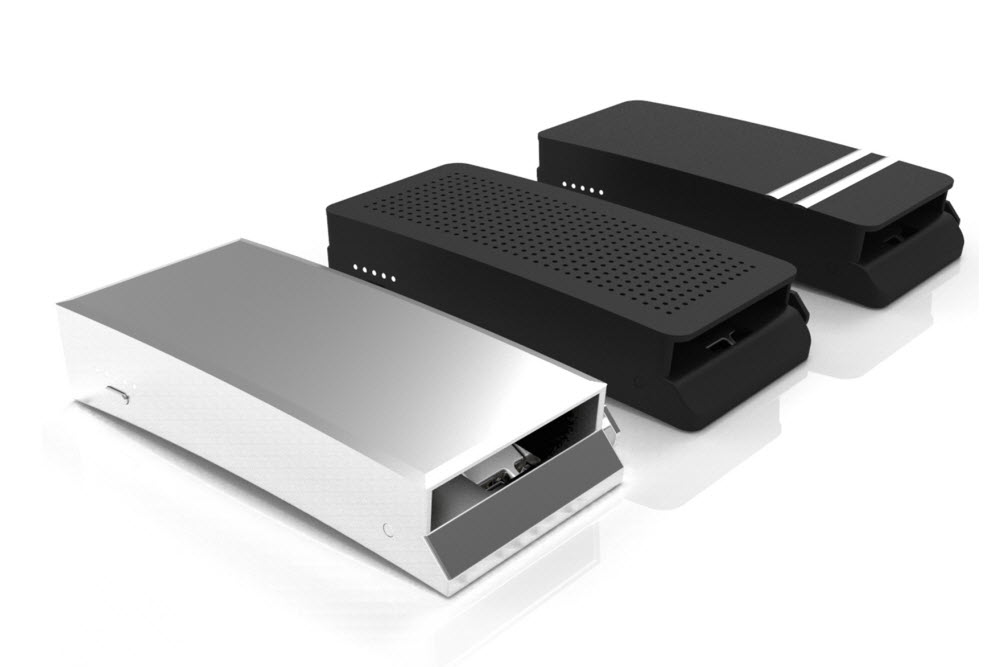 Supreme Spring/Summer 2016 – Supreme has not jumped the shark, nor have they lost their edge. The New York-based brand is stronger than ever. They may offer more product than what loyal fans may remember, but that is because the market has grown. Alongside the countless annoying branded products, Supreme still churns out an equal number of solid cut-and-sew. They're not afraid of patterns, and continue to experiment with ethnic-inspired cuts and construction.
Supreme's collection for Spring and Summer has just been announced and there is something for everyone – because it's massive. Long gone are the days of graphic T-shirts and thick CYC Canadian fleece. We're talking button-downs, knits, jerseys, hoodies, tees, outerwear, bottoms, headwear, and fire extinguishers. From wild and loud prints to the many iterations of the Supreme logo plastered across the chest, this collection is what Supreme fans wanted. Look for it all to drop this February 20, with the online store to reopen February 26.
Source: Supreme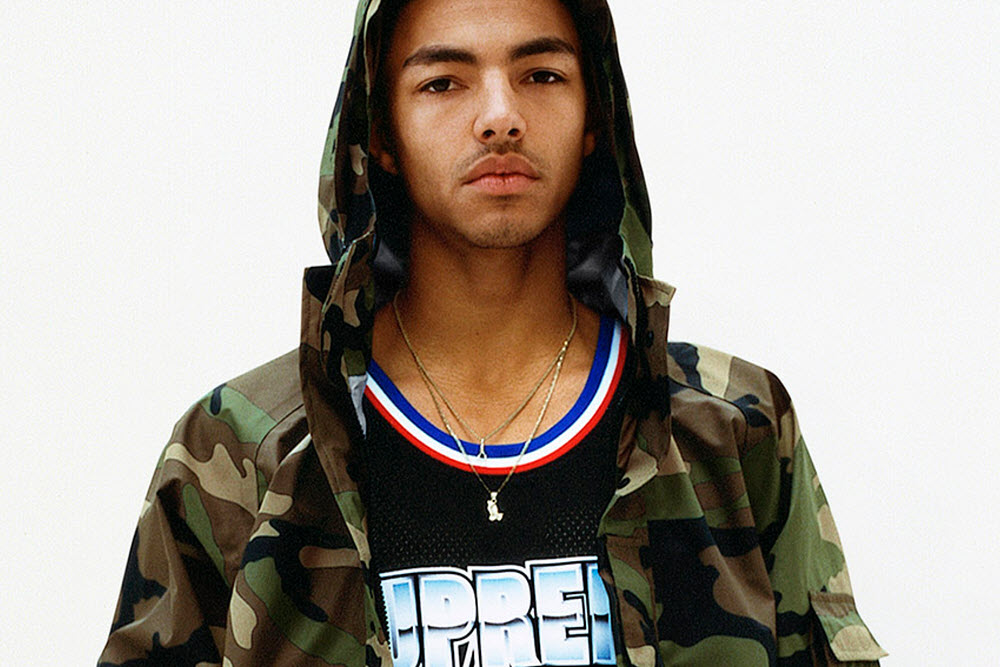 Back to the Future DeLorean Case – I like things clean and simple, but all that goes out the window for Back to the Future. Every exception applies for this '80s classic, and this is why I think everyone with an iPhone 6 needs to get their hands on the DeLorean phone case. Besides protecting your phone, Bandai went through the trouble of replicating the LED lights and throwing in a special camera cover. The case retails for about $60, and while that seems like a lot, just think of all the heads that turn when you answer a call or take a selfie.
Bandai is killing it with these retro-inspired iPhone 6 cases. Last time it was the Batmobile, and this time they went straight for the jugular with the Delorean from Back to The Future. Dr. Emmett Brown's trusty whip is molded in detail with folding hover wheels and LED lights that light up the bumper. The case also comes with a movable part that conceals and protects the phone's camera.
Source: Bandai