Uncrate x Danner – I think the fact this exclusive Uncrate x Danner Mountain Light boot is unavailable to the public is what makes me want it more. Butwhen I think about it, I just like the fact that the boots are handmade in Portland and have a simple, clean look. I can see myself wearing this tomorrow, and then again 30 years from now. Dark suede and natural midsoles never go out of style, and Uncrate did it right when the approached Danner for a boot.
Uncrate is better known for reviewing products than peddling goods, but recently they teamed up with Portland's very own Danner to create custom pairs of the Mountain Light boots. The boots are made with a dark black suede and paired with all-black hardware. It's a nice stark contrast against the natural white Vibram Cristy outsole. Inside the boot is Gore-Tex lining, and Danner's durable stitchdown construction means it is durable and easily repaired. The boots are all made by hand will accompany the Uncrate team on their trip to Iceland.
Source: Uncrate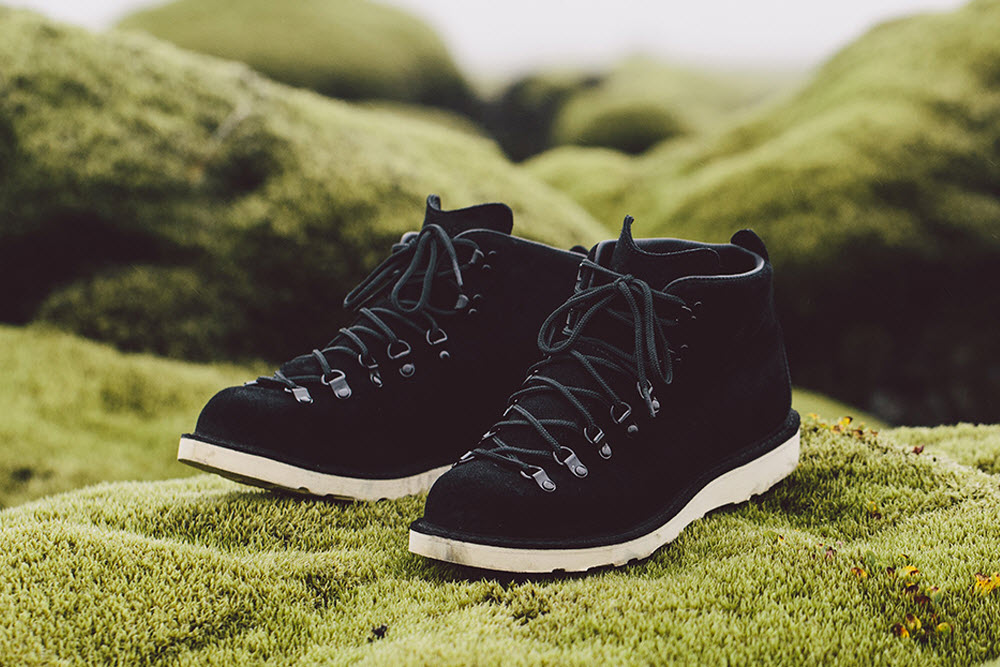 Hydrapak 1 Liter Stash Bottle – For someone who likes hiking, I enjoy the idea of conserving space. The Stash bottle from Hydrapak keeps me hydrated and is designed to collapse within 20% of it's original design. Having a collapsible bottle means that I have space for crap that I find along my hike.
When it comes to exploring the great outdoors, it's all about portability. Ideally you would carry everything you want with you, but with space being a limited resource, there is room to appreciate things like the Hydrapack. The new 1-Liter Stash bottle is a collapsible water bootle that is designed with 3D welding and molded TPU plastic. When in use, it carries an entire liter of water, and when empty, it can shrink to 20 percent of its size.
Source: Hydrapack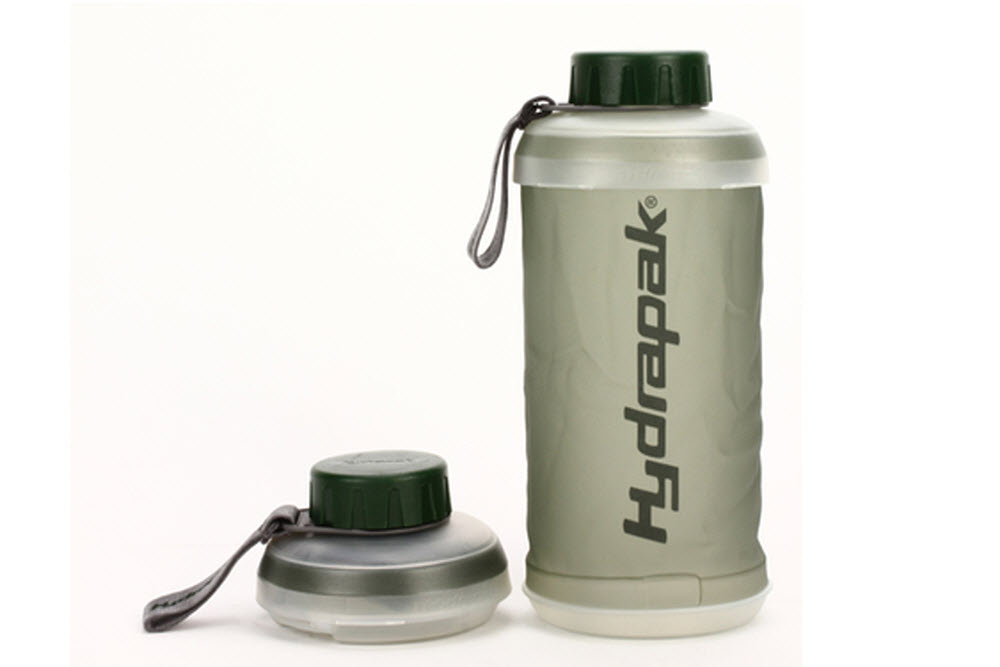 Black Scale x Born x Raised – I just like it when things are nice and simple, and this collaboration between Black Scale and Born x Raised does exactly that. It doesn't try anything new, nor does it go into the trouble of blending the two logos together. Just a lot of co-branding on a nice and clean black and white canvas.
Spring 2015 is shaping up with Los Angeles based Born x Raised teaming up with the Bay Area's Black Scale. The two brands keep it straight and simple with black and white. By maintaining a street-forward color scheme, they needed to scale things up with custom print lettering and graphics. The results are a raw take on streetwear. It's not for everyone, but the various amount of co-branding can appeal to core fans of each respective brand.
Source: Black Scale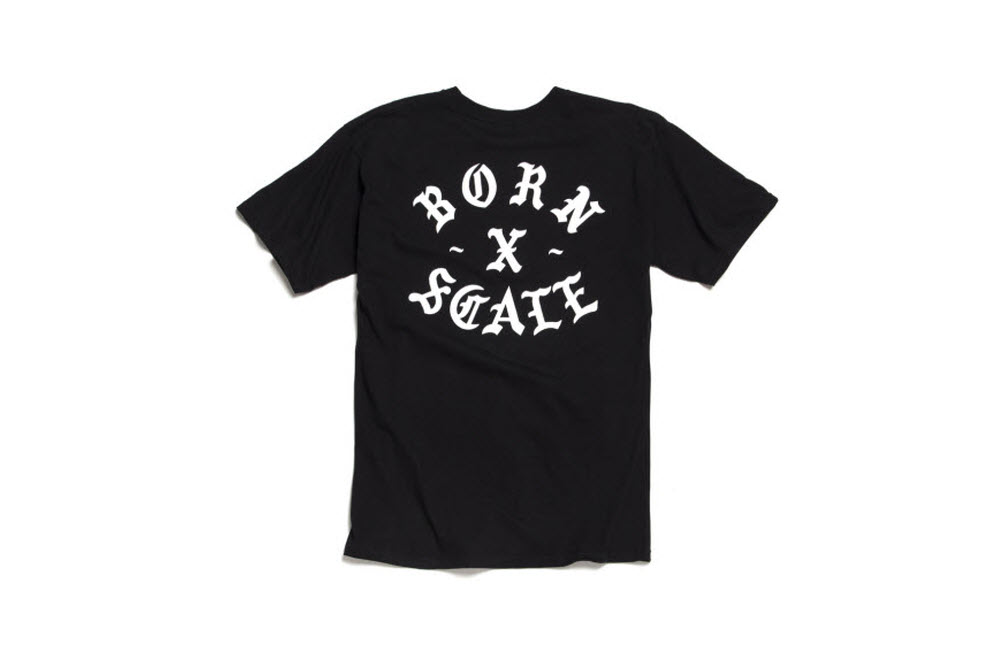 Hydro Flask Growler – As a beer lover, I know that beer tastes best when it's ice cold. Nothing is worse than a nice craft beer at lukewarm temperature, so any opportunity to ensure a perfectly cold beer is appreciated. While all Hydro Flask has the vacuum seal ability to keep beer cold, it's the growler that is big enough to share. Beer only gets better with company, and 64oz means I can invite some friends.
As a member of The Bruery's Reserve Society, I was gifted with a beautiful Hydro Flask this weekend. The Placentia-based brewery is well known for their doubles and triples (sour beer) and this latest gift got me into looking at this little company out of Bend, Oregon. These guys make good stuff, and I already found what I'm grabbing next. Hydro Flask has a 64oz growler that is made to vacuum seal your favorite beer. Their special insulation means it can also keep your hot coffee warm for up to 12 hours, and at least 24 hours with the cold stuff. For any beer nerd out there, the Hydro Flask is a great way to preserve a favorite.
Source: Hydro Flask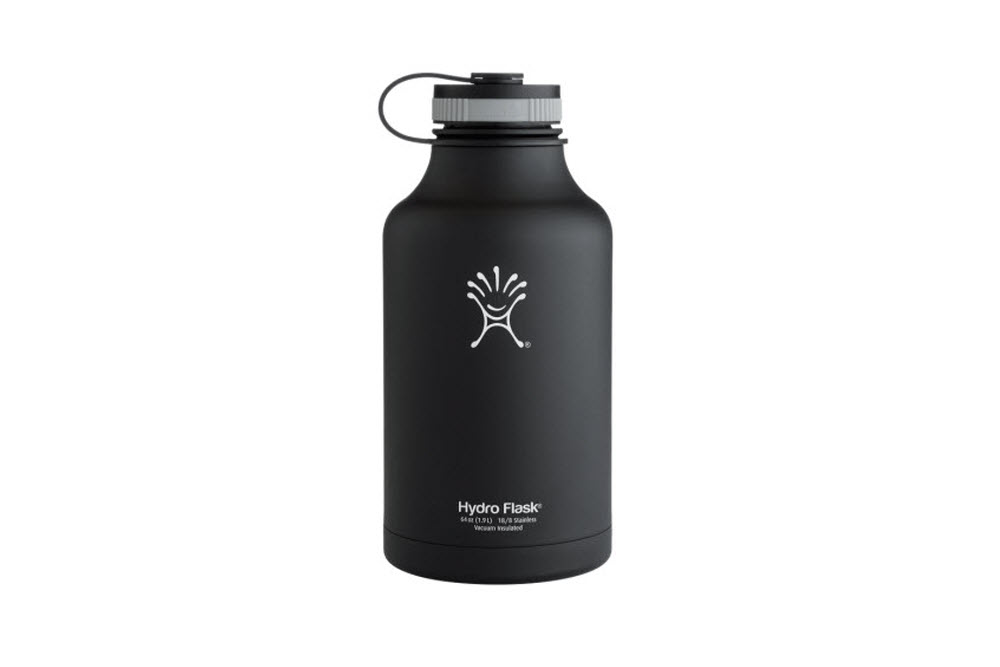 Nike Air Safari Deconstructed – I go nuts over classic Nike runners, and add the fact that these have gum soles and it's officially game over. The silhouette of the Air Safari has always been wild with the pebbled print, and seeing things switched up with an all white upper is a nice touch. I appreciate the perforated panels for a little bit of contrast, but the clean aesthetic remains the same. The gum sole is the icing on the cake, and ties everything together nicely.
Since the days of Biz Markie, the Nike Air Safari has always been a favorite. Even without the spotted Safari print the sillhouette of this classic gives me chills. The Tinker Hatfield creation is back for 2015, and clean doesn't even begin to aptly describe how nicely the blend of white leather looks against the perforated panels. The runner comes with an equally refreshing white midsole, and the perfect amount of color is provided by the gum outsole.
Source: Nike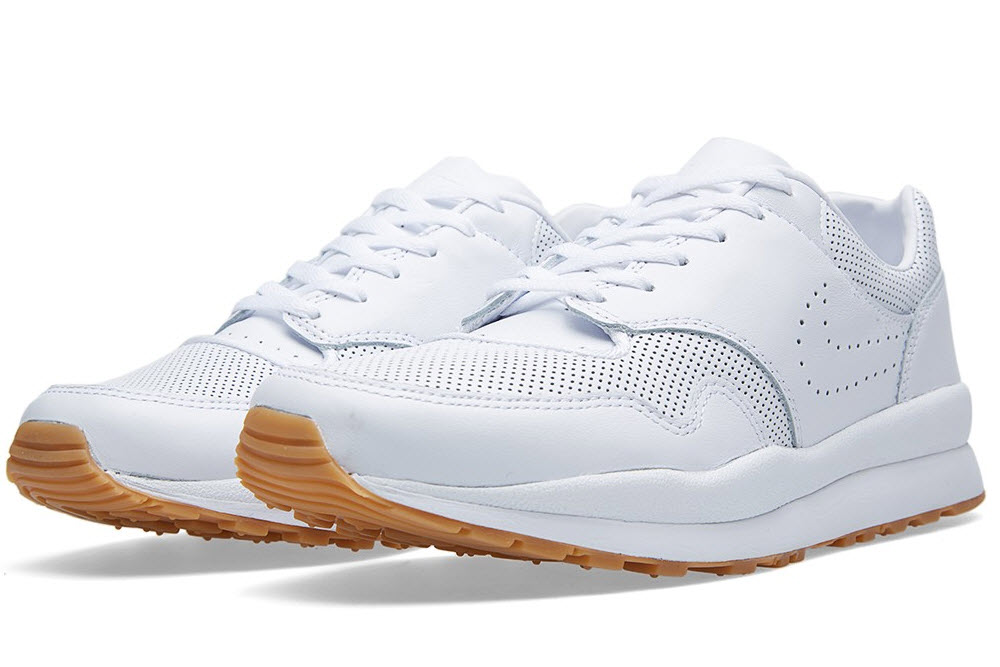 Infobar A03 – This is just a pretty phone. I like minimalist design and the smooth contours of the aluminum body totally does it for me. I also like the fact that the Infobar A03 doesn't care about screen size, and focuses on functionality. While other companies are in an arms race to provide the latest processors, the Infobar just wants think to work well. The under 5 inch screen may seem small to some, but having owned a couple of Phablets I appreciate phones that can fit in a pocket.
Since 2003, the Infobar stood as a way for technology to blend with art. The phones may not have the latest technology, but their team of designers made sure it was the prettiest. The most recent A03 was a way for Infobar to climb back from their lackluster A02. At the helm of this project is industrial designer Naoto Fukasawa, who has had his work in MoMA. The result is a beautiful aluminum body encased in a specially minimalist Android operating system. Like previous iterations, the A03 isn't going to have the largest screen or the fastest processor, but it does have an edge when it comes to the looks.
Source: Engadget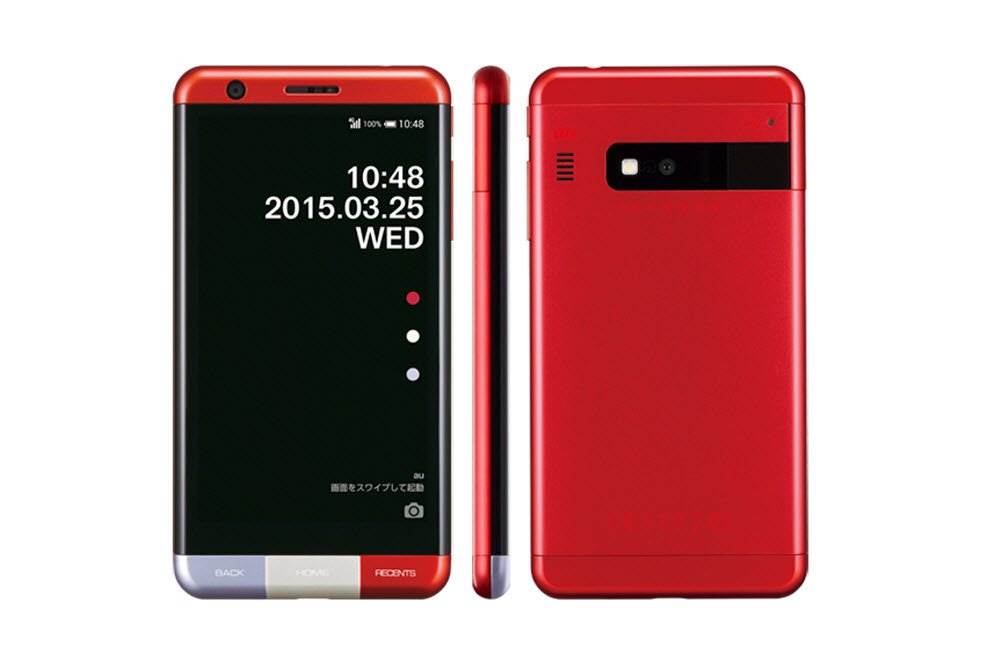 Where the Chefs Eat (2015) – If you've ever gotten into a fight with a significant other over where to eat, then you know how important it is to find the right place to dine. There's an assurance that comes with a book that is filled with restaurants selected by people who work with food all the time. I like cutting through the bullshit with most things in my life, and Where the Chefs Eat is just another way for me to get through the muck.
Originally released in 2013, Phaidon books publishes a second edition of their bestseller, and included over 2,000 new restaurants. Skip the restaurant guides, and forget about perusing Yelp because this massive hardcover gets the nitty-gritty from chefs that have seen it all. From low-end diners to high-end Michelin star restaurants, this book is a complete guide on gastronomy, with important tidbits from world-renowned chefs. Besides an introduction to a new restaurant, the book also provides chef suggestions on what to order, and how it should be prepared. If you claim you're a foodie, then this is your Bible.
Source: Amazon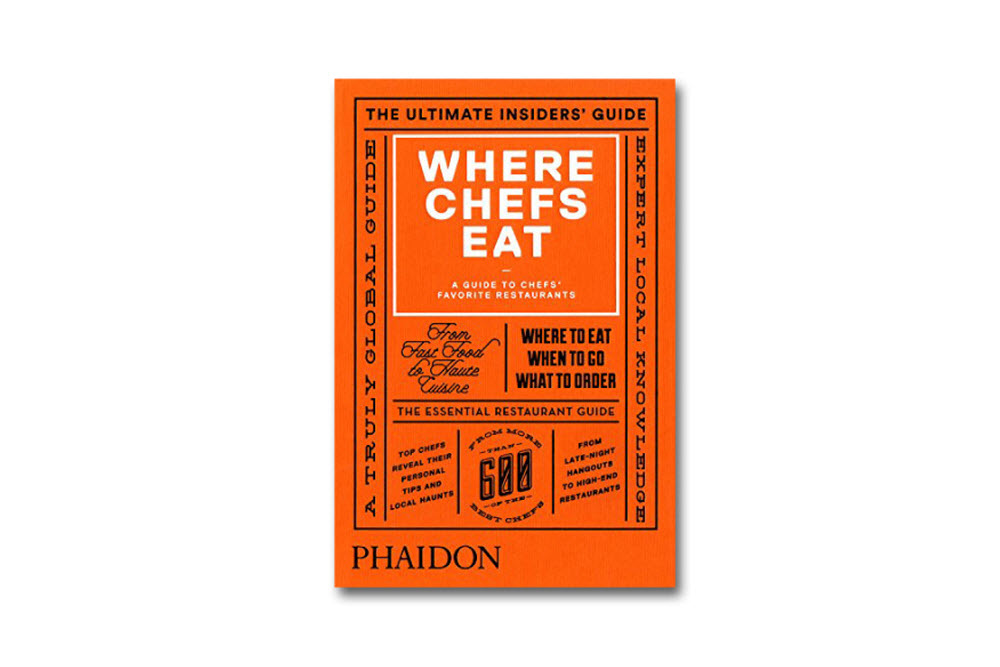 J.Crew x Private White V.C. – This is a beautiful coat, and if you look closely at the pictures off of J.Crew's website, you'll know this thing is pure quality. The jacket has a timeless military appeal, and the fact that the waterproof ventile was carefully sourced from a local British mill gives the jacket an extra significance. I also appreciate the removable liner for weather changes, and the fishtail just gets it done.
J.Crew teams up with British war hero-turned-garment maker Private White V.C. for a handsome ventile parka that has military roots, and a refined appeal. The military inspired outerwear uses a locally sourced Ventile that is densely woven with 100% cotton and possesses a waterproof nature. Besides the carefully chosen textile, the jacket also arrives with a removable liner, traditional fishtail design, and a little bit of fur trim around the hood.
Source: J.Crew