It's fairly easy to blank out on certain events that happened this year, as the scope of 12 months can seem even lengthier in retrospect. That being said, there are also certain incidents that pop out immediately at me; events that truly held sway within the general culture, and names that will be on the tip of many tongues in 2015.
BRANDS
OAMC
I have no criticism of this brand. The blend of workwear cues with tangible function results in a superior fashion for a modern take on menswear. One example of how these guys are staying ahead: manufacturing methods like no-stitch ultrasonic seam bonding. A rubber medium between two pieces of fabric is vibrated at high frequencies to create a seam. Mix that with dope fabrics and cuts, and the result is *muah*. Certain other names are playing the function game, and playing it well, like Arc'teryx Veilance, Acronym, and Aitour Throup. However OAMC makes it less intimidating, and more accessible.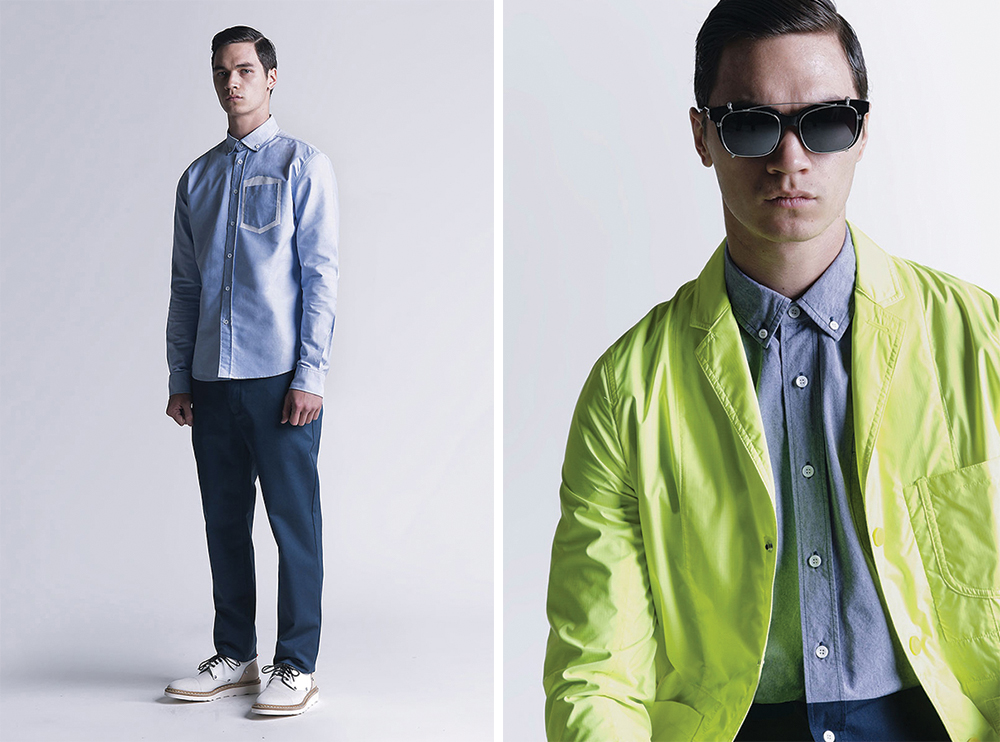 Aimé Leon Dore
Every cozy boy's wet dream, Aimé Leon Dore pounced on the scene like a terry-knit tiger. Visually, and on a stylistic level with its lookbooks, the label can't really be touched. From the sweats to the simply branded tops, if you want to talk about trend forecasting, designer Teddy Santis is certainly part of the conversation.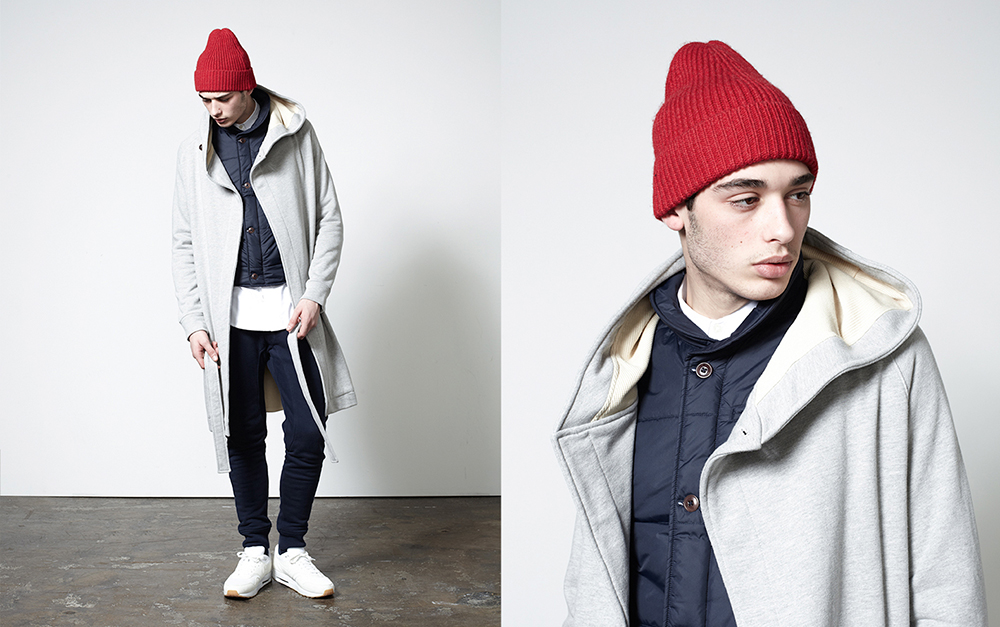 Buscemi
You have to hand it to Jon Buscemi – no one has presented a more elevated sneaker execution in years, and people are actually copping them. Inspired by the Hermes Birkin bag, the shoe comes complete with straps and keyed locks in the most premium of leathers. Cue video of Cristiano Ronaldo juggling in the 100mm. The $800 sneakers are made by hand in Civitanova, Italy, at a factory that also produces goods for Chanel. Said Mr. Buscemi in his interview with The Wall Street Journal: "Everything in my life is about trying to be cool."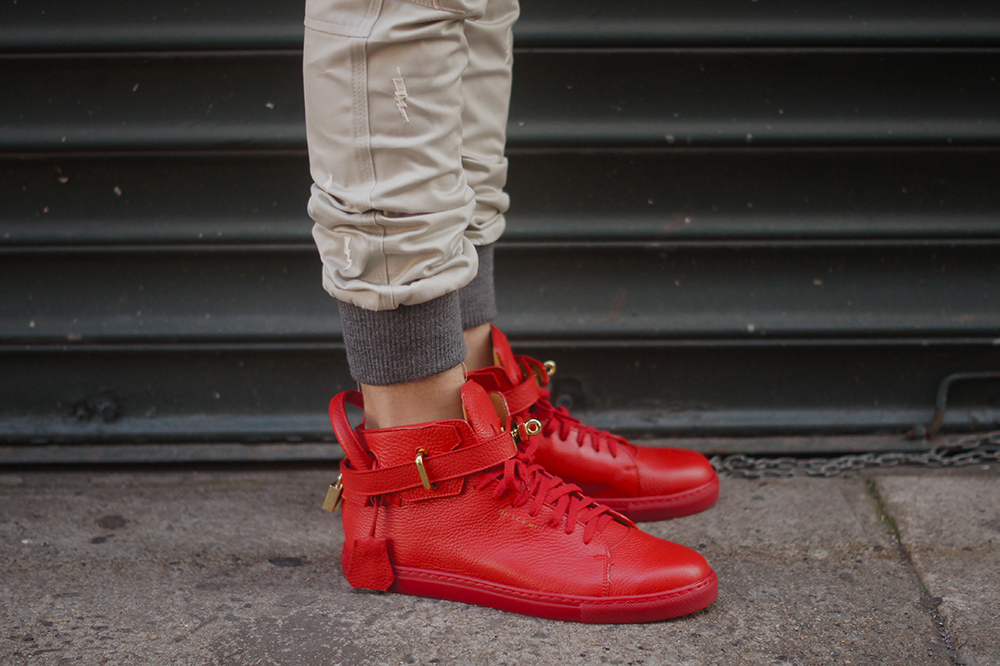 Nike vs. adidas
For so long it seemed like we were waiting, just waiting for something dope from adidas. We knew it was coming, but looking to the present, that moment is pretty much now. Possibly a wedge between the two sportswear brands finally became apparent thanks to Nike's continual support of commercial athletes like Cristiano Ronaldo and LeBron James, versus adidas looking to designers and artists like NIGO and Kanye West to inspire new creations. Either way, Y-3 has stayed killing it, and in adidas' regular line, silhouettes like the Tubular have been making a splash. The times they are-a-changing, and I can't wait for more adidas announcements in 2015.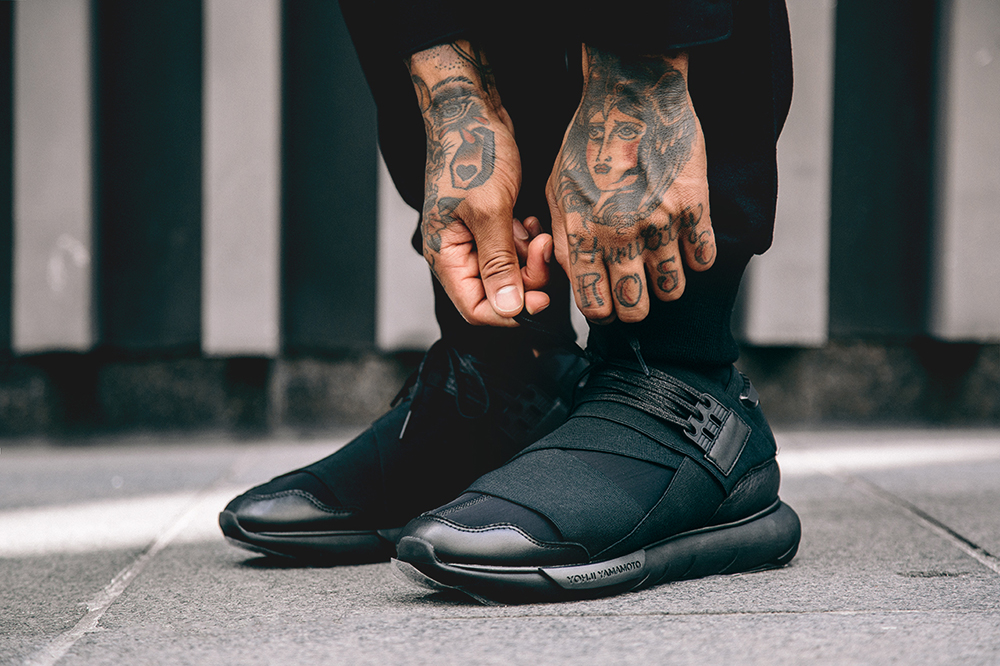 RETAIL
Jason Markk
Jason Markk opened a freaking store where someone will clean your sneakers for you. End of story. The future is now. If the Yelp reviews are at all indicative (12 total reviews, all 5 stars), maybe we can expect a full Jason Markk franchise?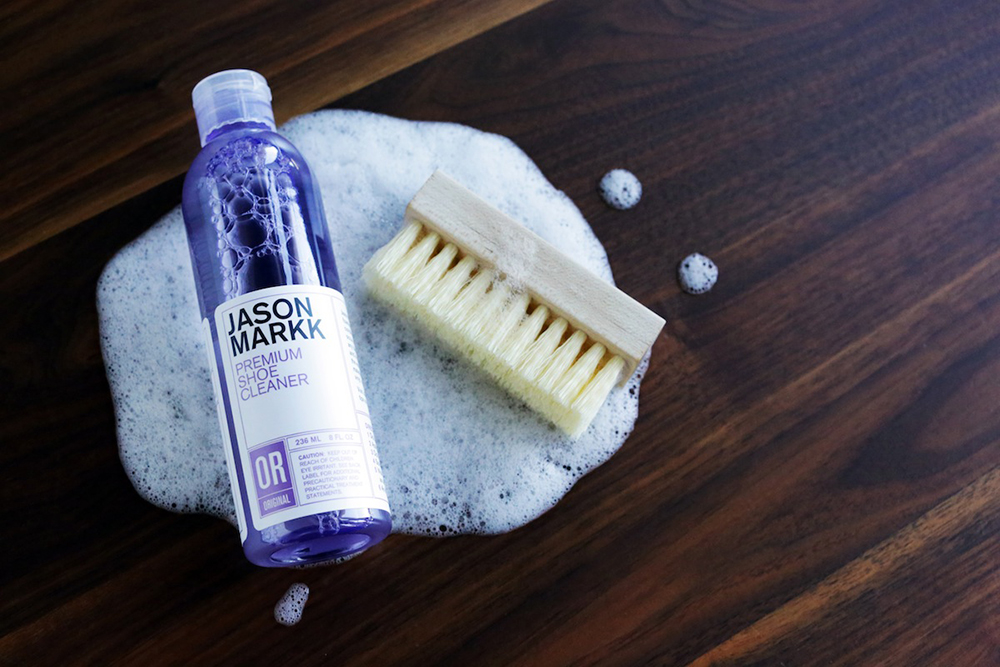 Très Bien
Très Bien continues to be one of the most influential retailers in the landscape. Bolstered by their e-commerce, Swedish brothers Hannes and Simon Hogeman closed down their brick and mortar location in Malmo to favour focus on the shop's strong house line. Very, very few boutiques can compete with Très Bien's brand selection, which is likely the best in Europe at the moment.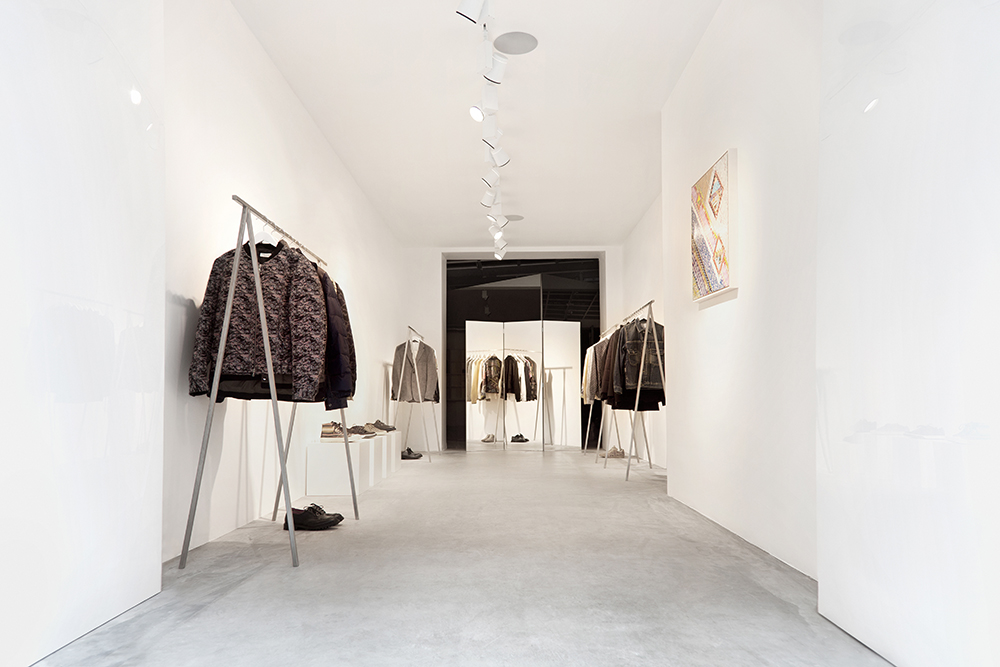 Mr. Porter
Online menswear retailer Mr. Porter hasn't been sleeping behind the wheel. Poignant visuals in terms of lookbook and editorial content are just the start, and the e-commerce authority is producing some of the best editorial content, just check out the Mr. Porter journal for a second and you'll get the idea. Moreover, nothing beats opening a package and seeing your name handwritten in calligraphy.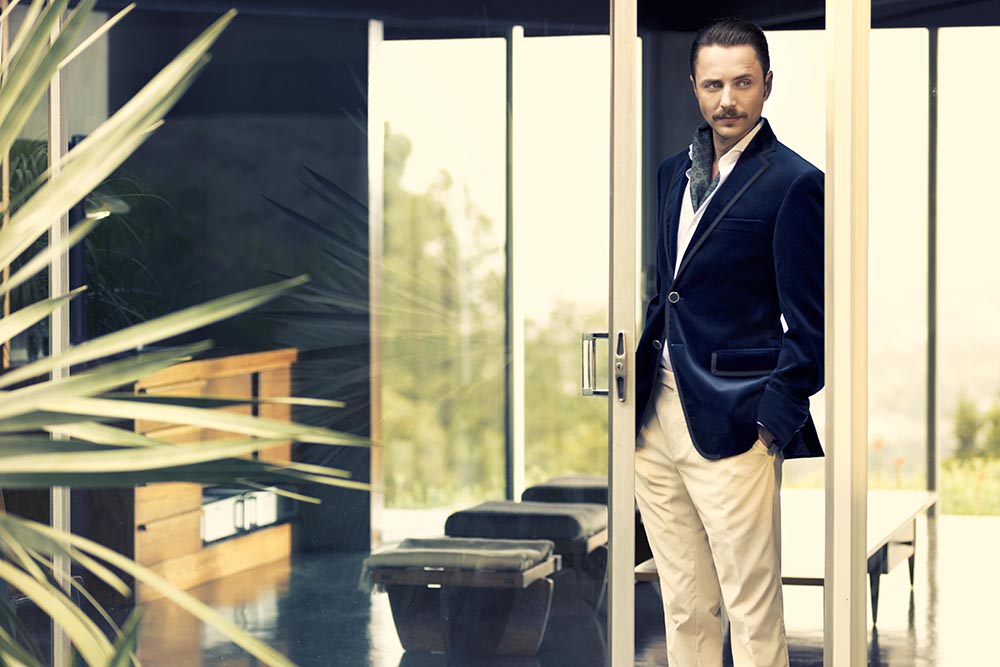 TRENDS
 Normcore/Health Goth
Let's just talk about these for a second... Normcore sort of went as soon as it arrived. This entire phrase felt like an unnecessary classification, and for anyone that seriously got on the bandwagon, that sucks. But hey, even Jerry Seinfeld landed a cover story with Complex. Absolutely no one seemed to like this trend; those being labelled, or those doing the labelling. It may have been a thing on Tumblr, but I doubt it will remain a talking point next year.
Health Goth came later in the year, as an expression coined to describe activewear in all black. Picture Nike Flyknits, running tights, and a windbreaker, all in monochrome. Nike's tech fleece collections seemed to resonate nicely within this demographic. In short, a ton of kids were buying trainers, but not a whole lot of training was being done at all.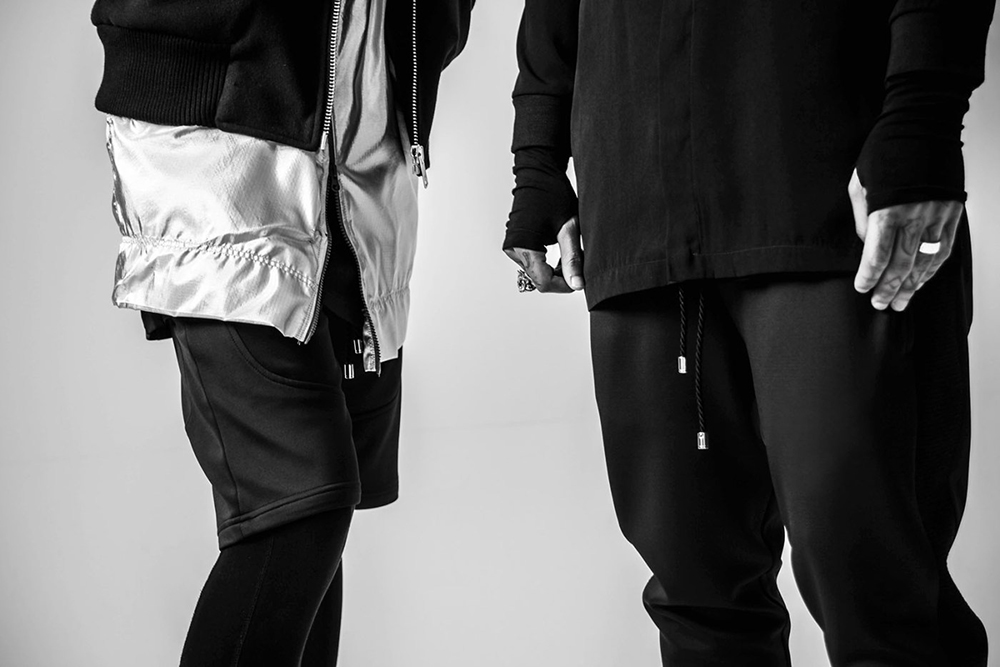 Heritage
People were certainly paying attention to heritage brands less in 2014. Whereas longstanding labels like Red Wing, Nigel Cabourn, Gitman Bros, and others experienced a resurgence in popularity in 2011-2013, the interest seemed to taper off in 2014 in favour of utility-minded goods.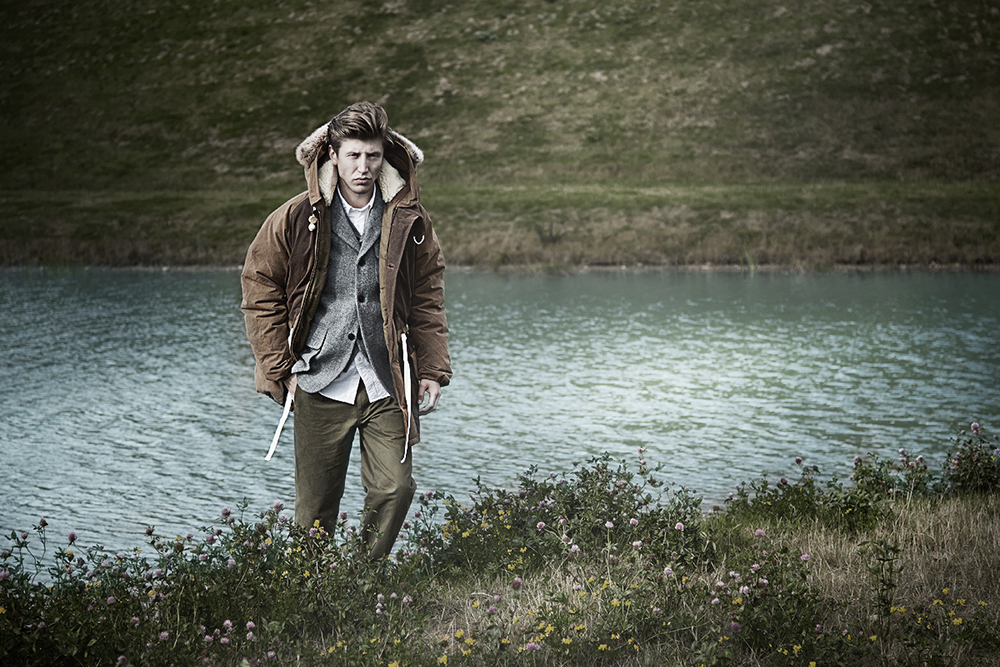 Wearable Technology
The wearable tech category became a reality in 2014, with Nike Fuel, the Jawbone UP fitness tracker, and of course the Apple iWatch all making headlines. One item that went criminally under the radar was the Moto 360, which sold out almost immediately and is categorically more aesthetically pleasing than the iWatch, with no set date for release yet, but a likely drop in 2015. Ralph Lauren also dropped a tech-infused tennis shirt that monitors heart rate, breathing and stress levels. The fashion tech landscape is rapidly changing, and BOF outlines a few possible changes in a great article that dropped in November. Very James Bond.
"True integration of fibres and electronics [will become possible]. With continued advances in material science and nanotech processes, we can now construct textiles with fully integrated circuits as well as the material properties and functionality we associate with high-tech fabrics."

-Fashion technologist Dr. Amanda Parkes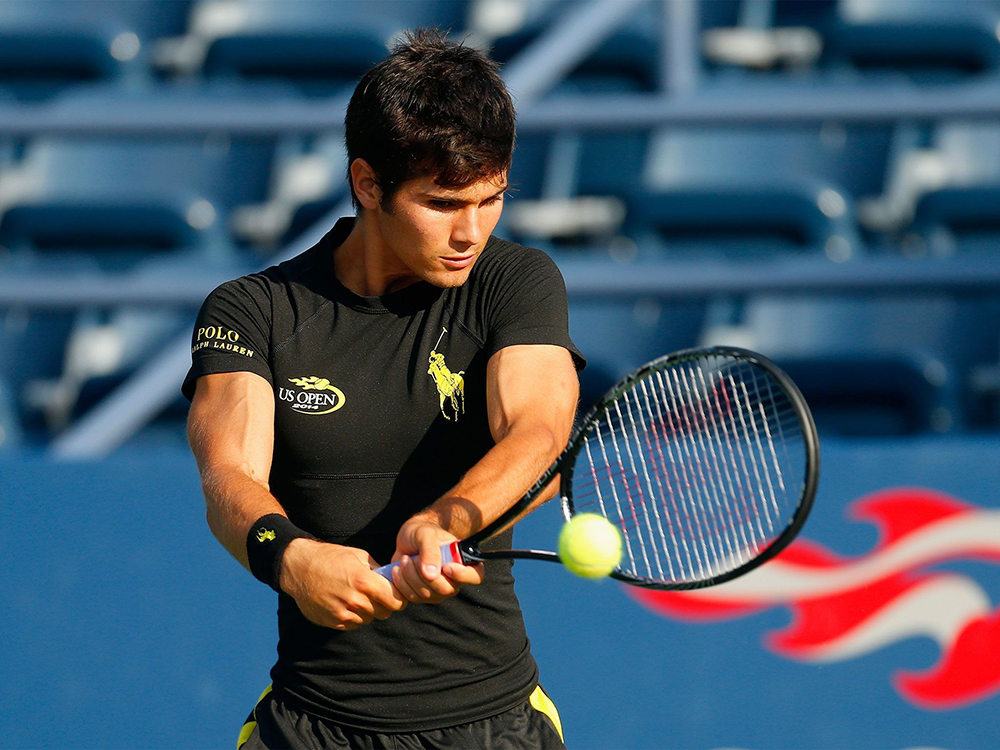 ::
Follow me on Instagram.
Shout out to Swaggy P.