Located next to a sketchy tourist shop that sells overpriced sodas and herbal viagra – lies Ben-G. One of the most notorious skateboard shops in Amsterdam. And of course, a local's favorite. Mostly because Ben-G is skateboarder-owned. Something I think should be obvious, 'cause who the fuck would get his foie gras at a vegan butcher. Thankfully, vegan butchers don't exist, and neither should skate shops owned by law majors driving a Prius.
Anyhow, Ben-G originally started as a collaboration between Benny and Gilberto, hence the name Ben-G. But because Gilberto had another job offer, Amsterdam's favorite pessimist Benny went on by his lonesome self.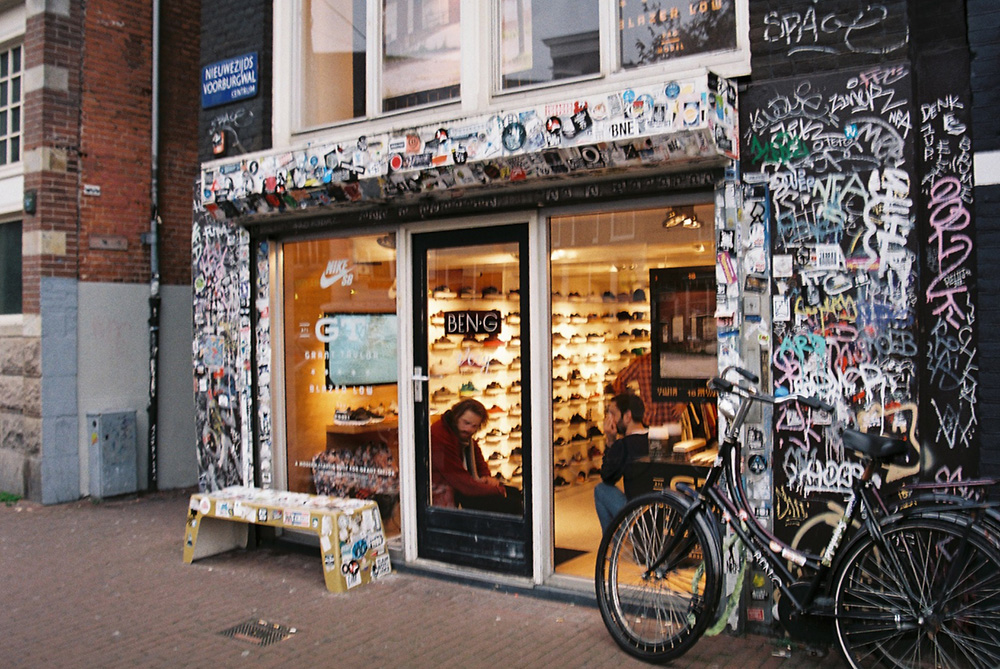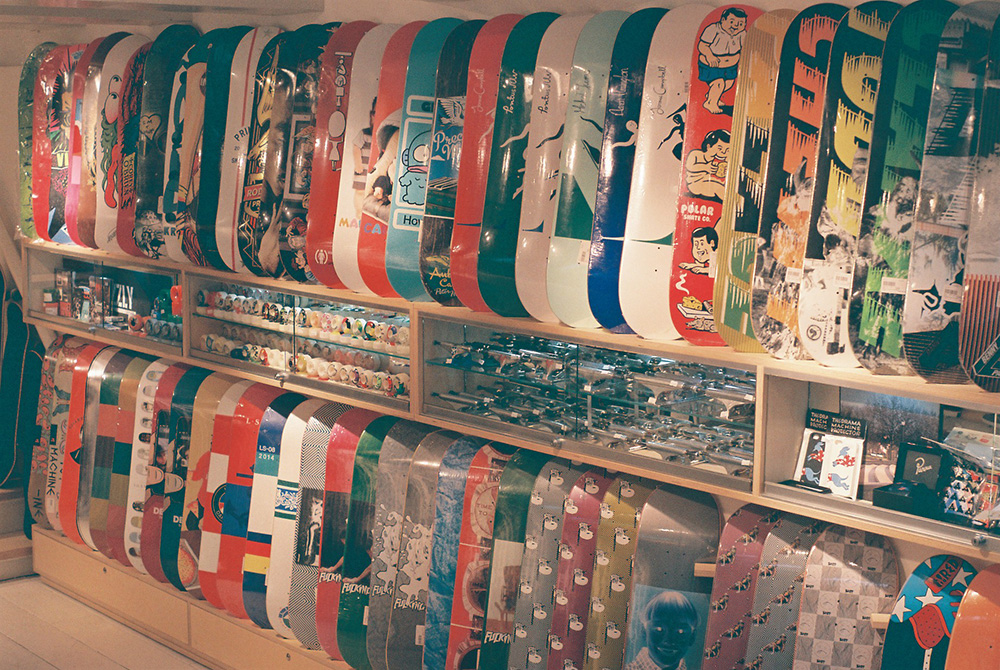 I could go on and on about the history, and how it opened their doors in 2005. Previously sharing the building with well-known streetwear brand Patta. And how to this day people still have to get redirected to Patta's new zeedijk address. And how, "No we don't sell Jordans," has to be made clear multiple times a day. Meanwhile, almost ten years have passed, and from starting out as the bottom level at Patta, Ben-G now has 3 stories filled with products to grant every skateboarder's wishes.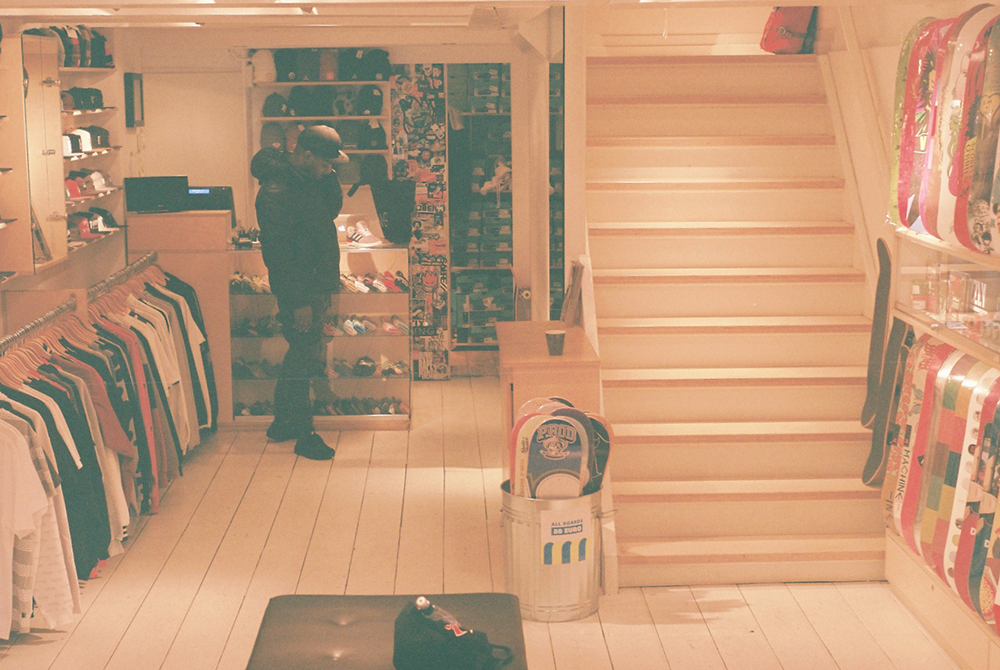 Including their very special, very special level with very special special one of a kind, sold out, sometimes pre-owned products for the collectors amongst us. But that's not all, besides very special stuff, Ben-G has their own brand. From T-shirts to decks to crewnecks. Some of them include the well-known "asian eyes" graphic. Cause not only does Benny love The Smiths, he's also Asian (a sentence he should consider using on his Tinder profile).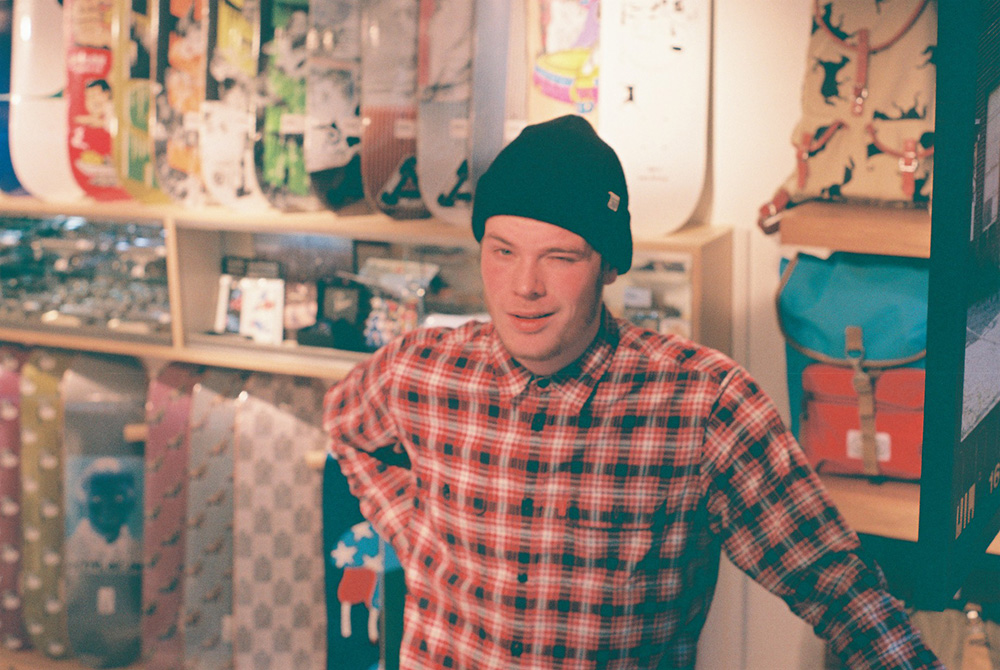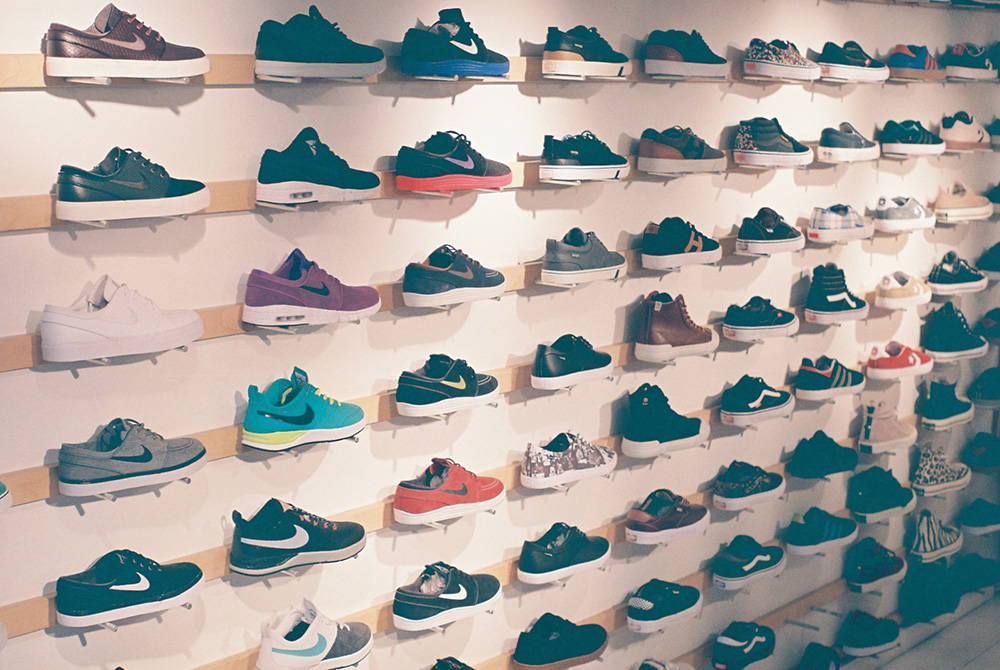 I'm starting to sound like an used car salesman in his trial month. Ben-G really doesn't need no convincing people to check this place out, their ridiculous team already says enough. From Dan Plunkett to Brad Staba, dutchies Nassim Guammaz, Tim Zom, and even Keith Hufnagel. Not to mention, Willy Party himself.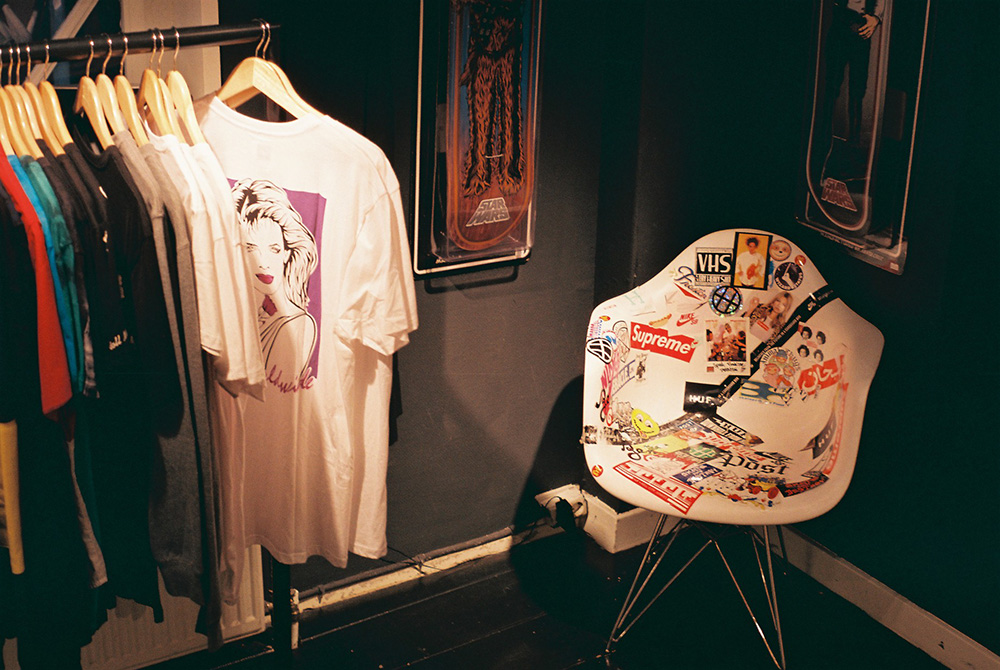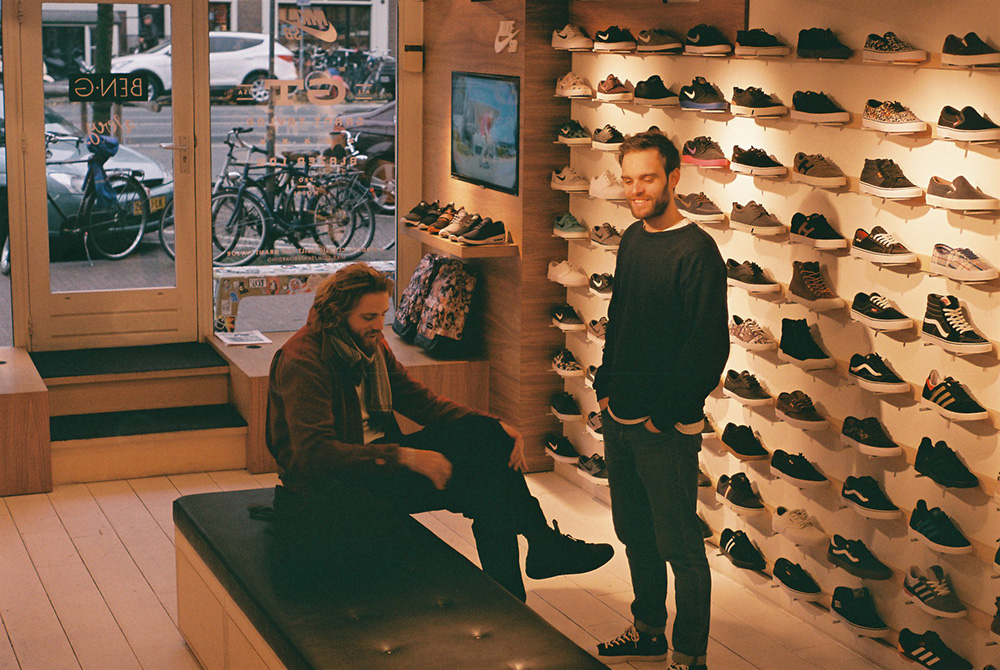 So for now, here's an anecdote in how I almost drowned in the store on Christmas eve after closing time after drinking multiple beers: I had stumbled upon store acquaintance Wieger and employee Tjerk competing in who could hold their breath the longest under water. And by water, I mean a large bucket with melted ice and about four beer cans floating around.
My obnoxious alter ego – who's not really an alter ego, but really just there all the time – decided that I could easily beat them. Usually I give up pretty quick, but as I was holding my breath, it felt like I was about to fall asleep, and that somehow made me count like a 5-year-old. I was at 22 seconds when one of the guys pulled me out and told me I was in there for over 1 minute.
Besides a Zac Efron signature on a Four Seasons note, that's the only thing I've ever won. Totally worth it.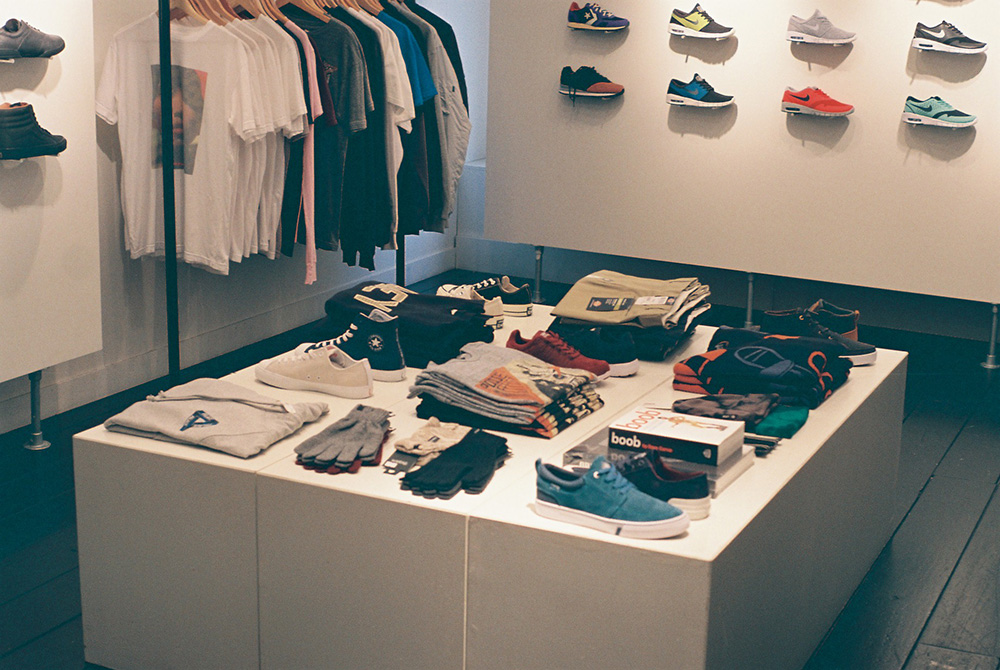 So if you're ever in Amsterdam, head out to Ben-G. You might stumble upon one of their 75% off sales, or one of the B.Y.O.B.S, (bring your own beer) skateboard sessions they do with Pop trading company and chances are, you'll end up with your head in a bucket too. Maybe just not for the same reasons I did.