Scali ventured out westward this past week to visit the guys who hold it down at The Hundreds Santa Monica. Check out our mini lookbook below with the homies laced in all new BDWY Store Exclusive™ gear, available in limited quantities only at 416 Broadway, Santa Monica, CA 90401.
Here's what Tone, the store manager (pictured below about to pitch) has to say about BDWY:
"We've made a family of locals, outta owners and friends who work at neighboring shops. It's a neighborhood where wealthy neighbors and bums alike call your name to say hello as they pass the shop doors. We stand alone and we stand out. We are a shop of real people. We see a different side of streetwear culture, [and we] teach a majority of the people who walk through our doors about The Hundreds, who Ben & Bobby are, and what we stand for as a company. I tell them we're a huge family."
That's why this shoot included employees and friends alike. Big ups to Tone, Sab, Rahmin, and Abdul for holding down the western front at THSM, and their friends Mando, 3rd Banks, Oscar, Nieman Marcus, Pauline, and Dalton.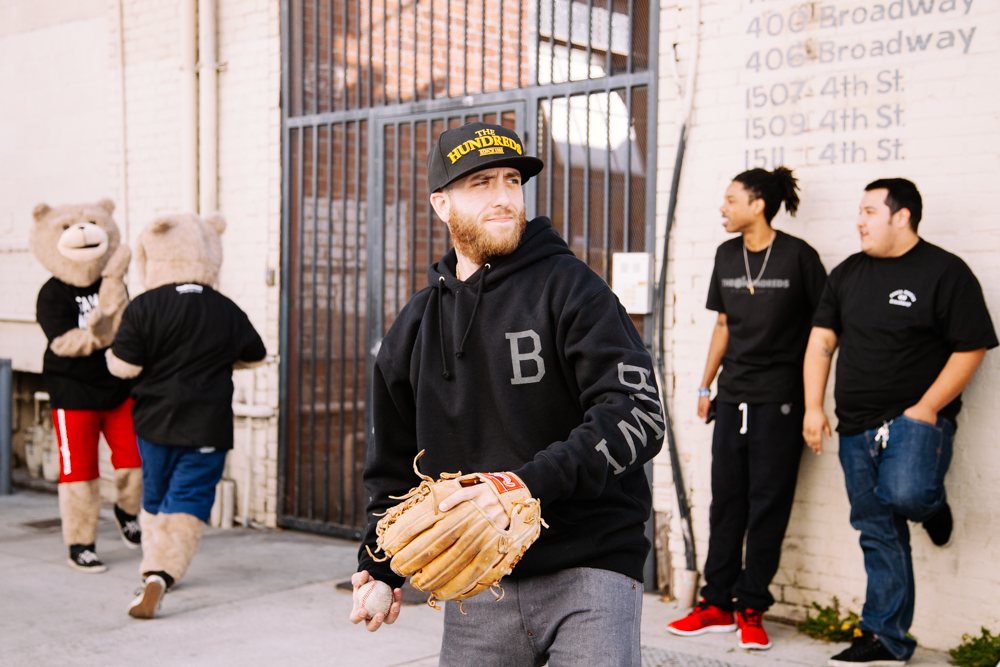 Left to right: Mando, 3rd Banks @blacklipted, Sab @sabsosa, Oscar (bear suit), Nieman Marcus @itsniemanmarcus, Pauline @paulineeepel, Tone @chowdabum, Dalton (bear suit), Abdul (down front) @abdinosaur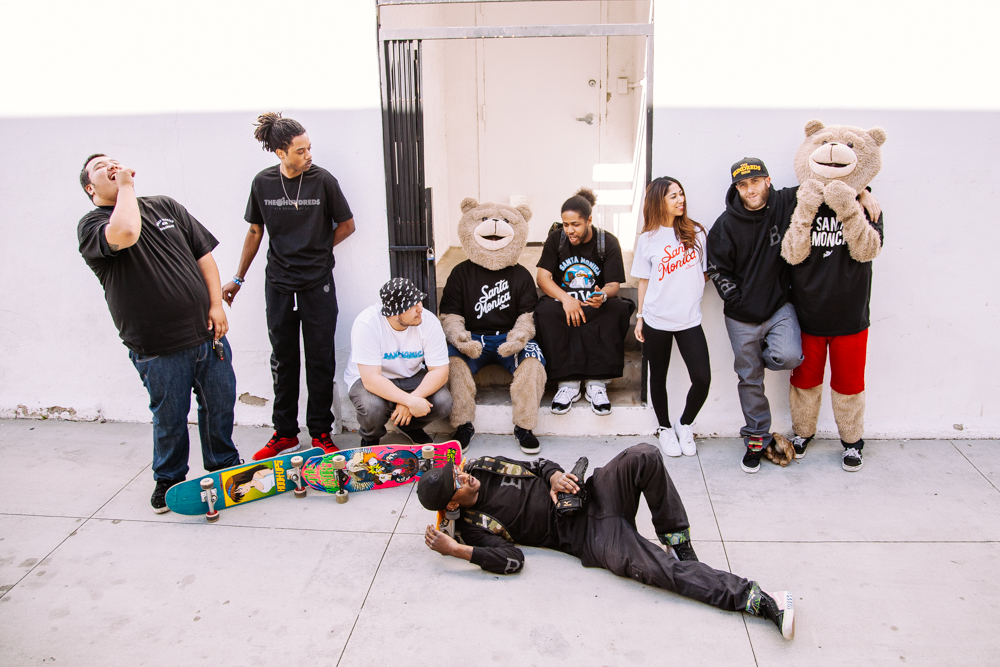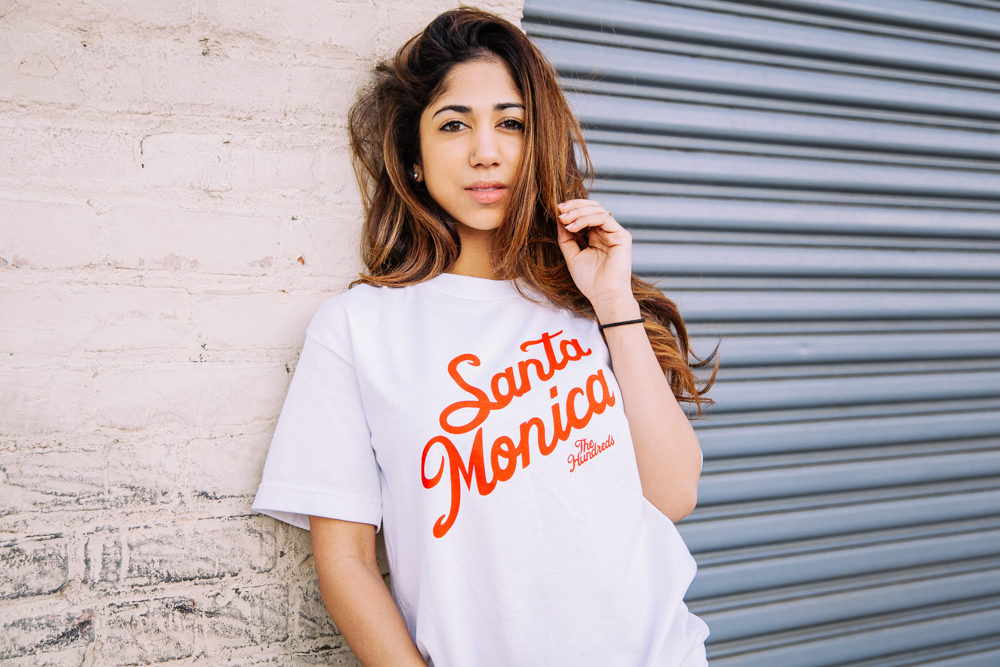 Tone and Rahmin @rahminvaziri on the right.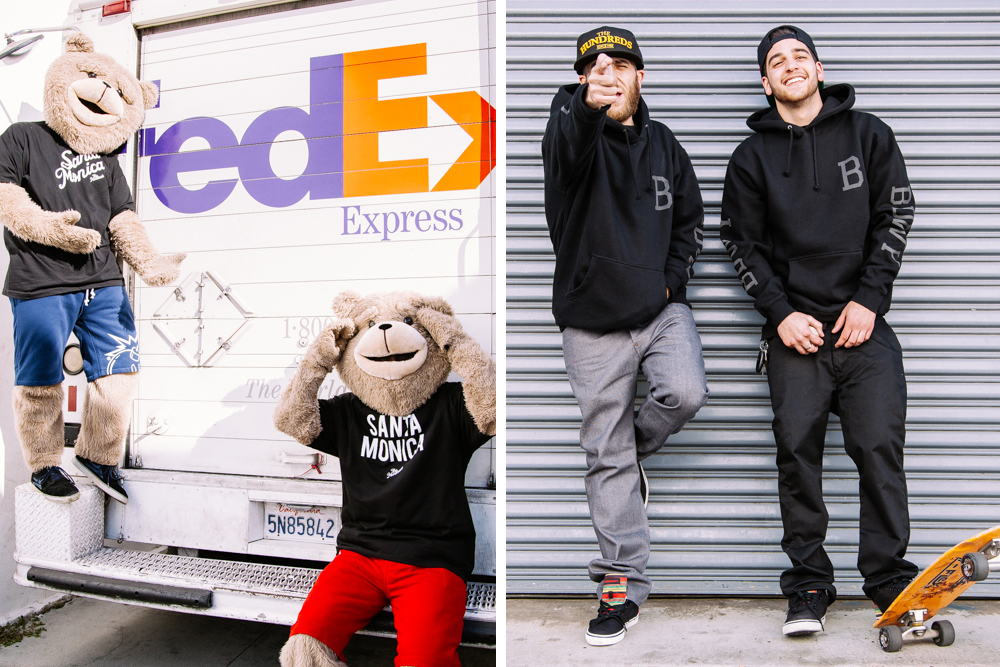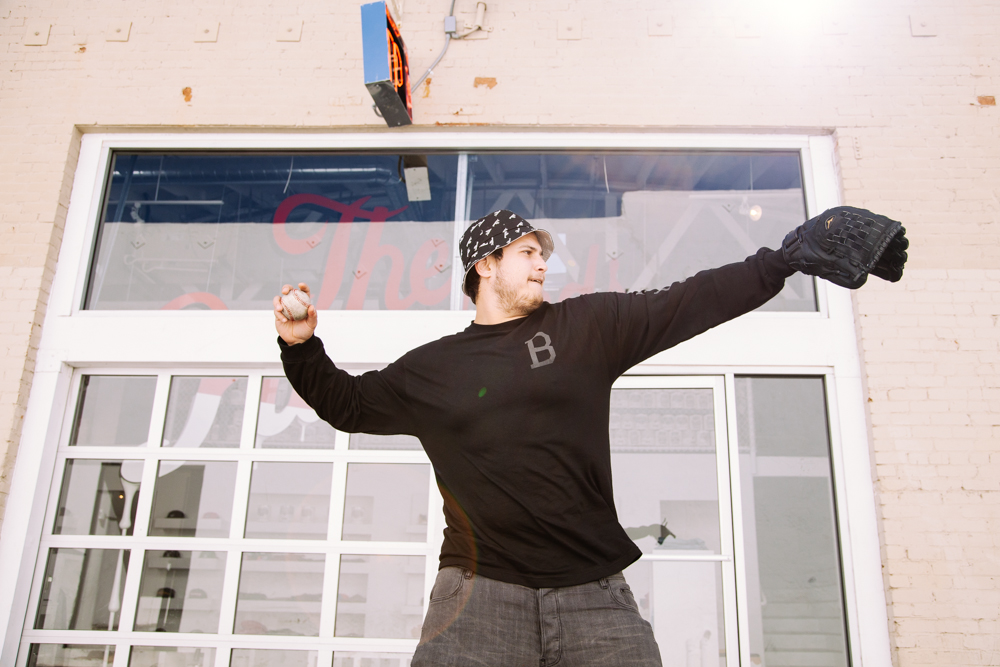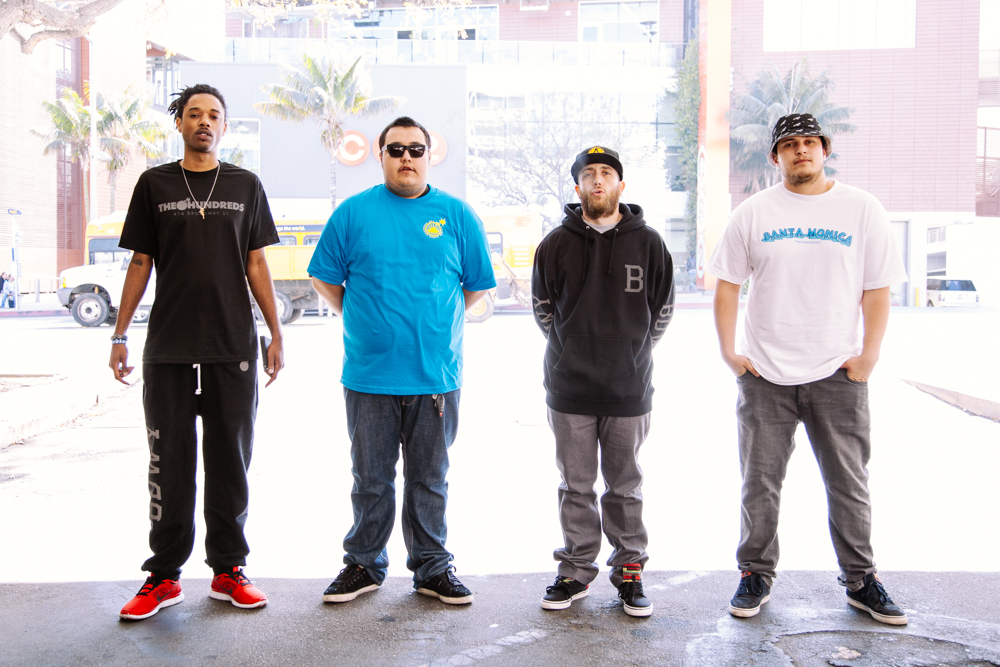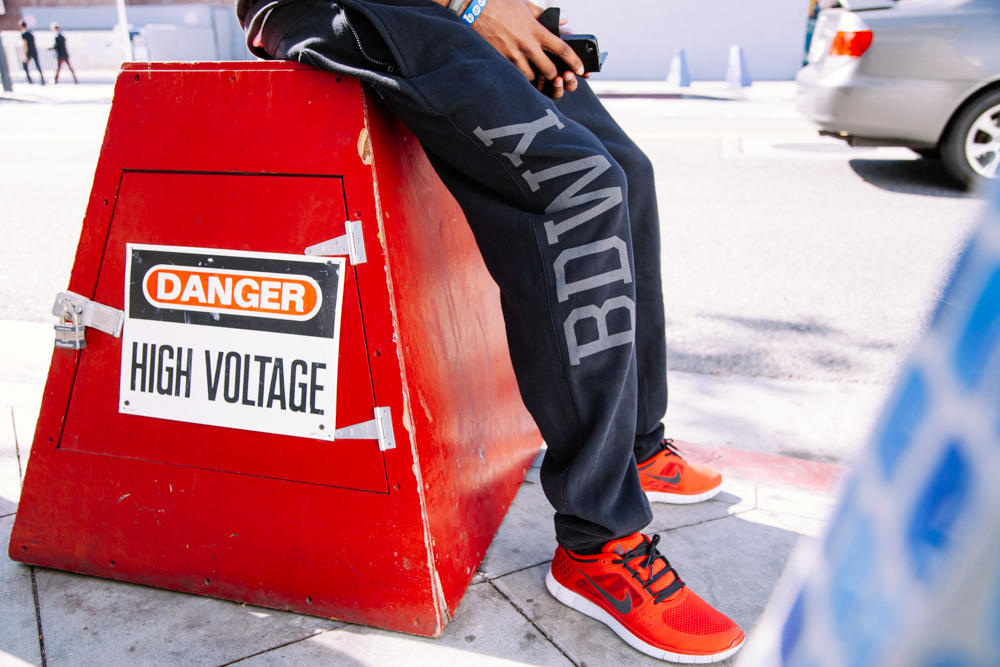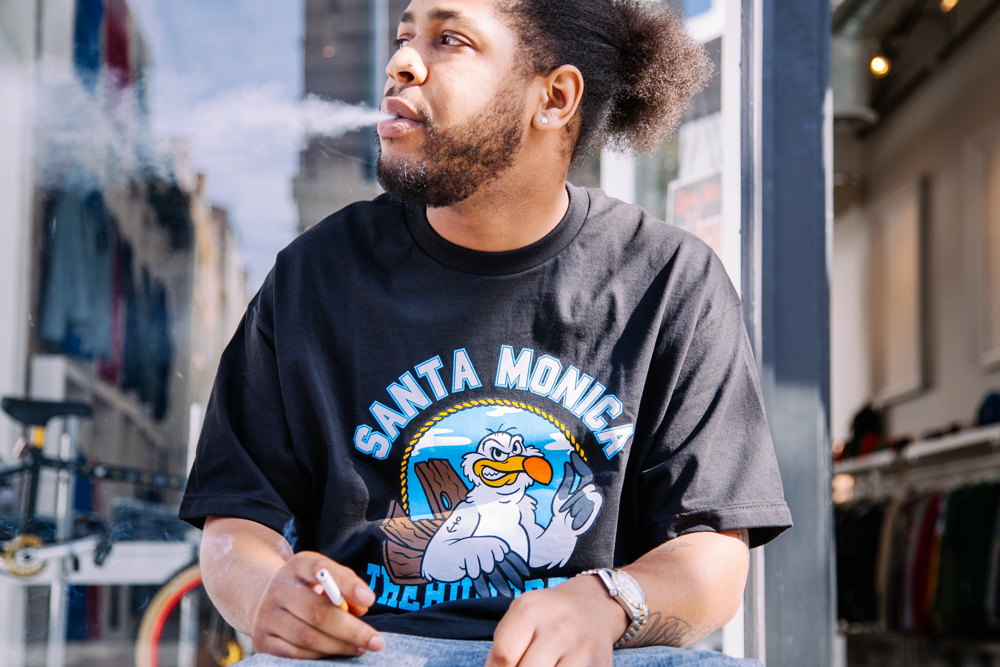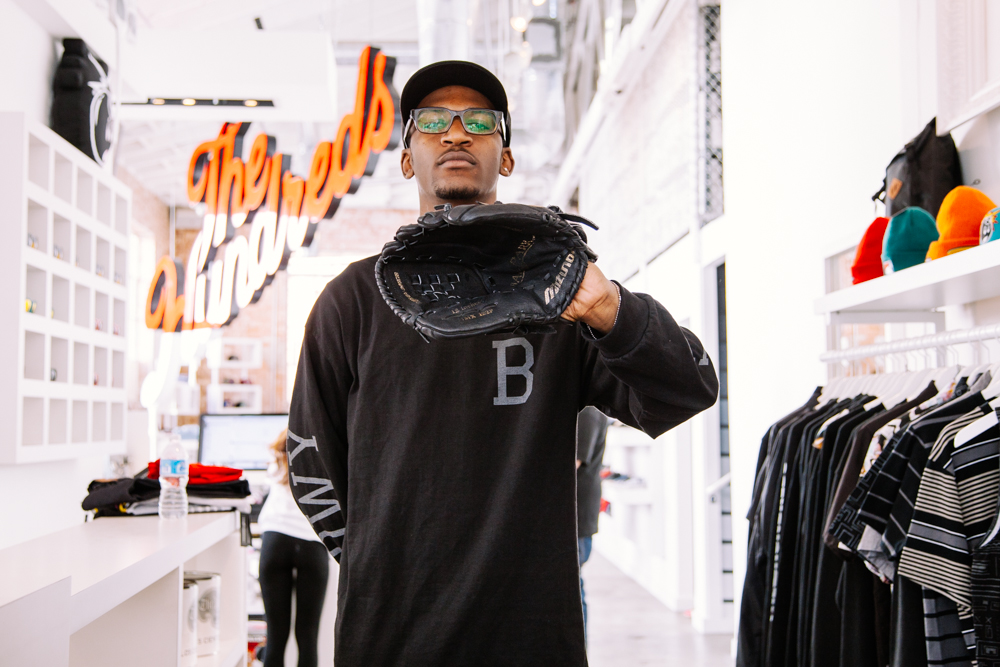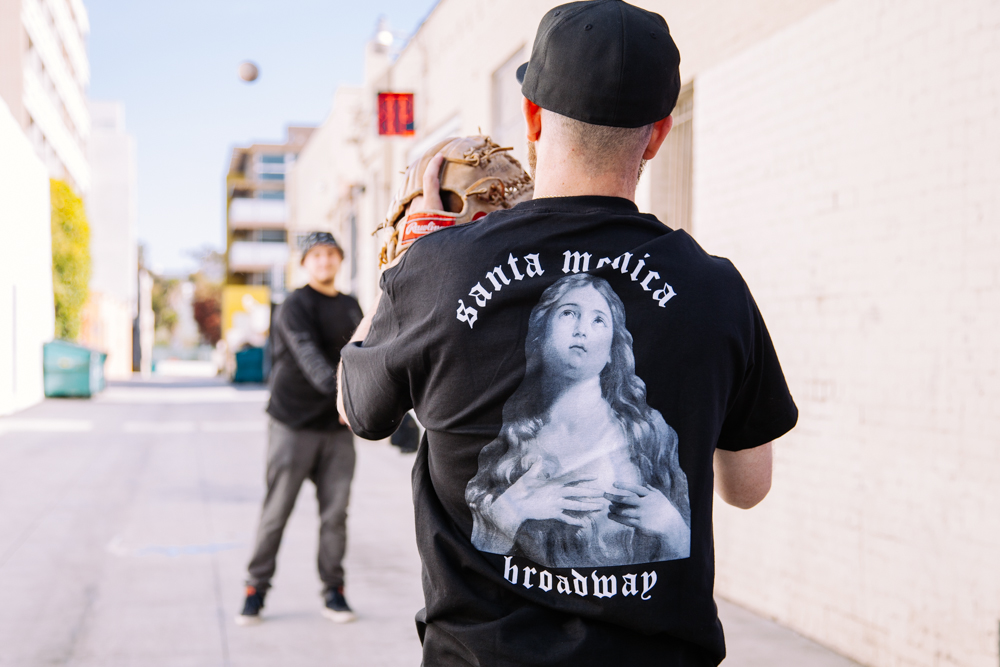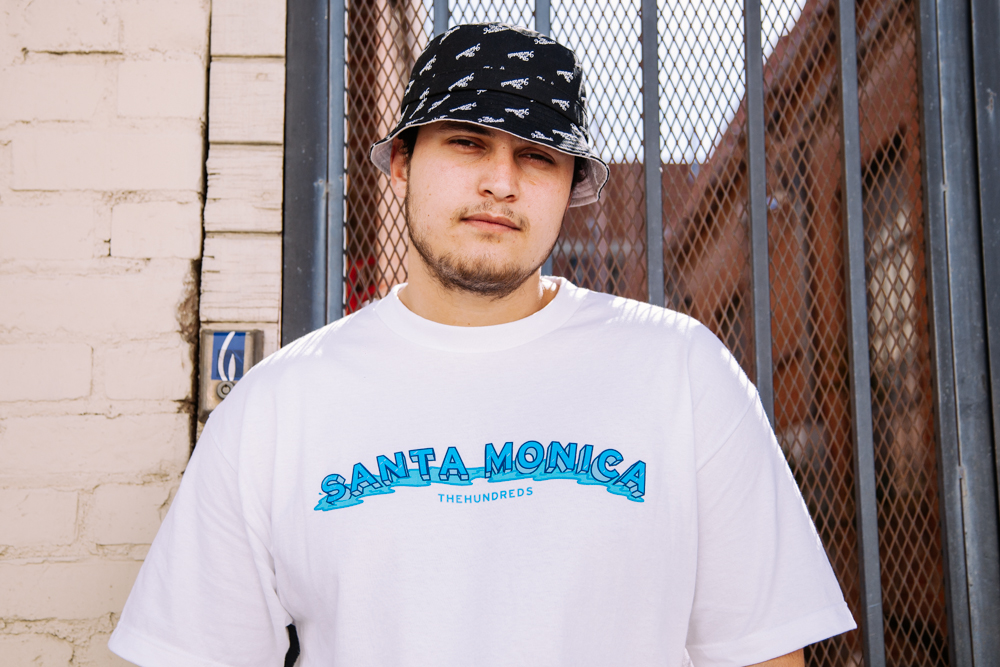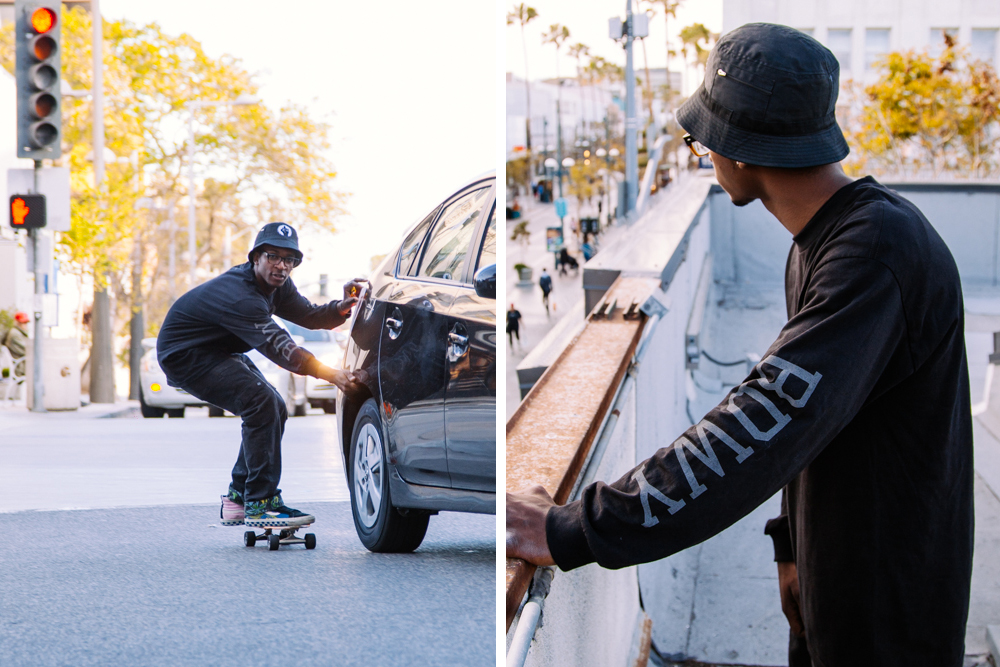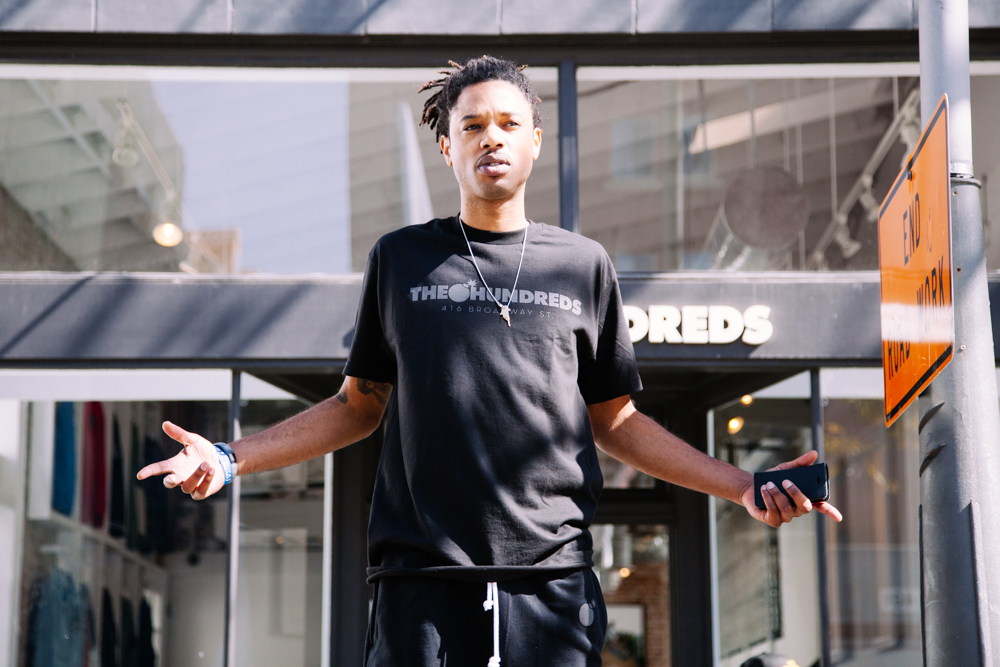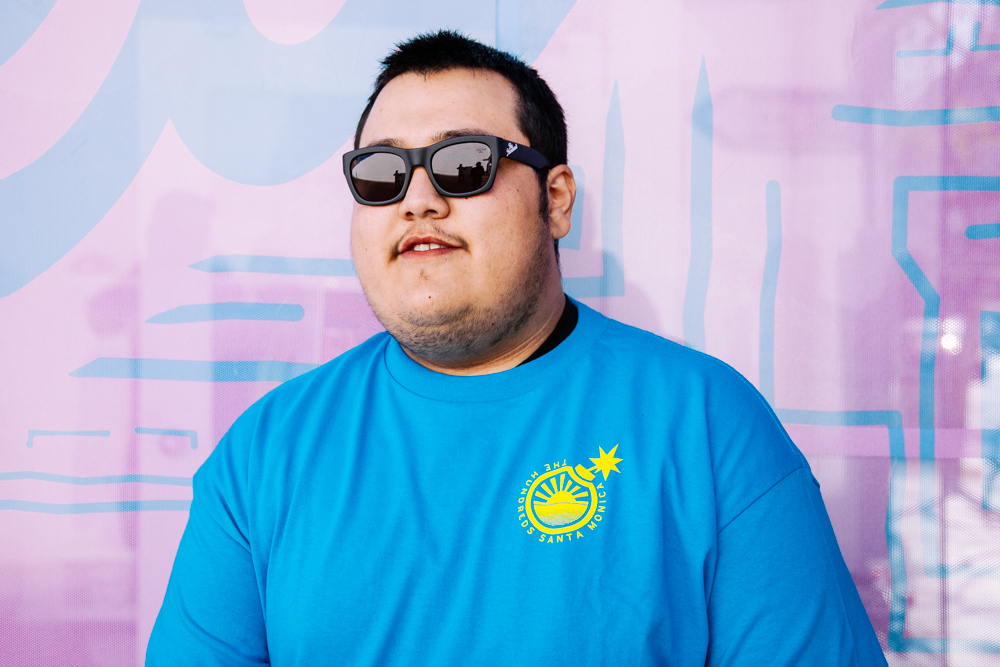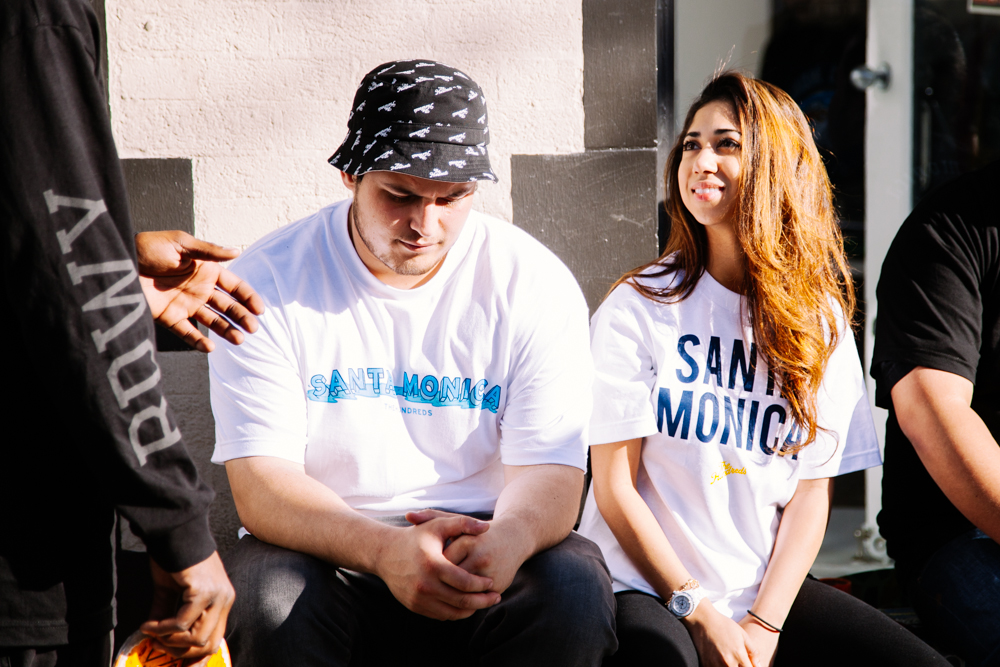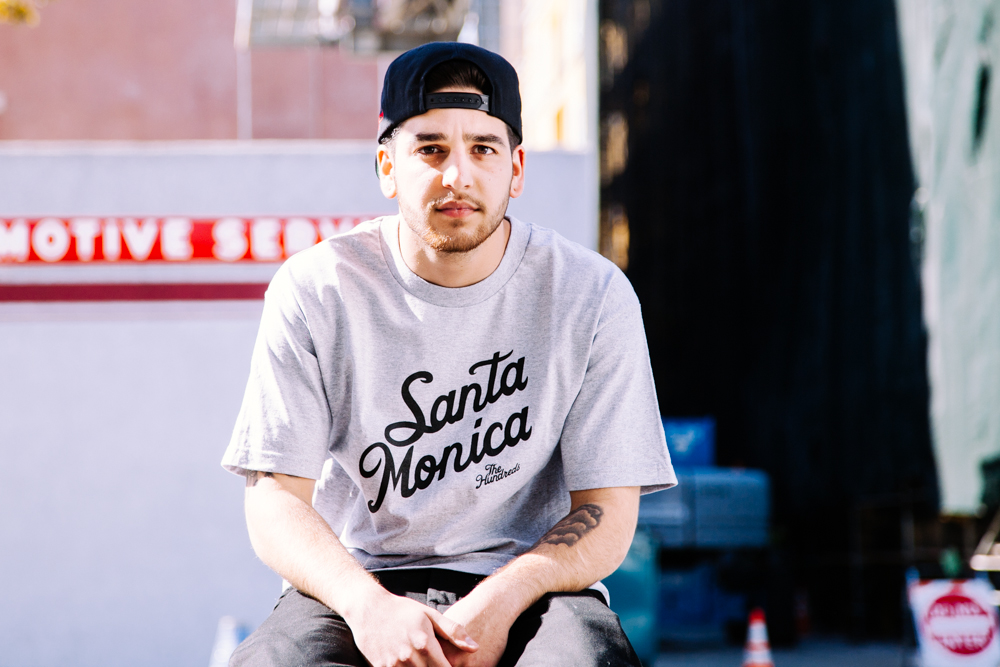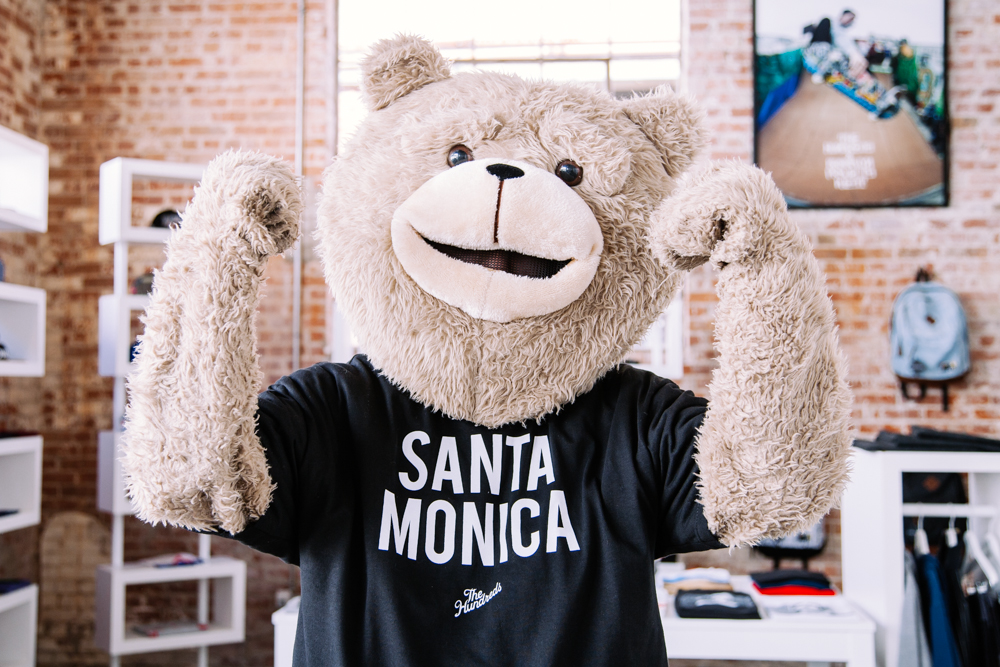 Full force fam.