It's amazing to see that the Battle At The Berrics (B.A.T.B.) has been going on for six years strong. Growing bigger and badder every year, it's just rad to see the skate community come together for an event as simple as a flat ground game of s.k.a.t.e. featuring some of the biggest names and most talented skateboarders in the industry. I mean, it's genius if you think about it. While most big contests invest in glamorous locations and spend thousands of dollars on ramps, The Berrics go against all that brings you skateboarding at its rawest form. So with the invite sent to me to attend, I was there before I even hit reply. I knew I was going to see some familiar faces, as well as some I haven't seen in a minute. On top of the fact that this was the first B.A.T.B. being held in their new facility, I was also curious to see how the set up was going to be. Being that I like taking photos, I brought my camera along to document this night and the people in attendance.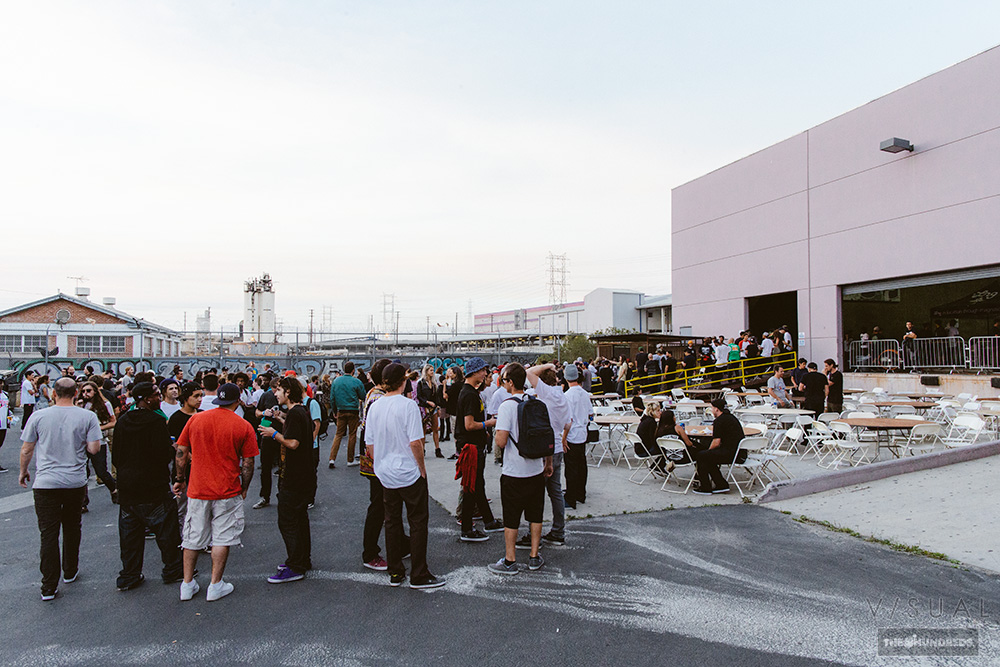 Outside looking in.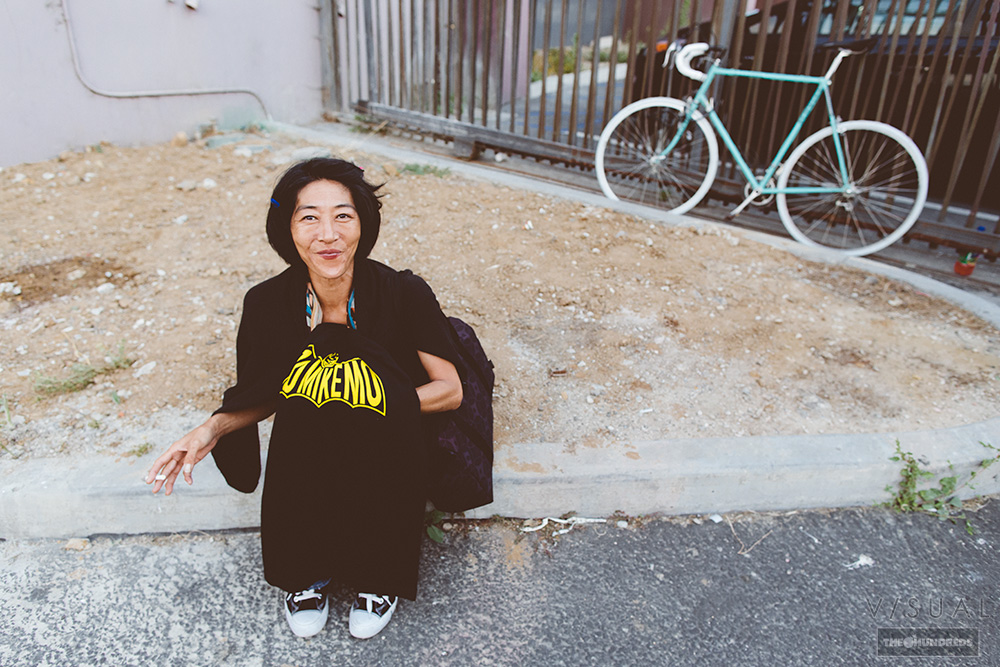 This lady was team Mike-Mo.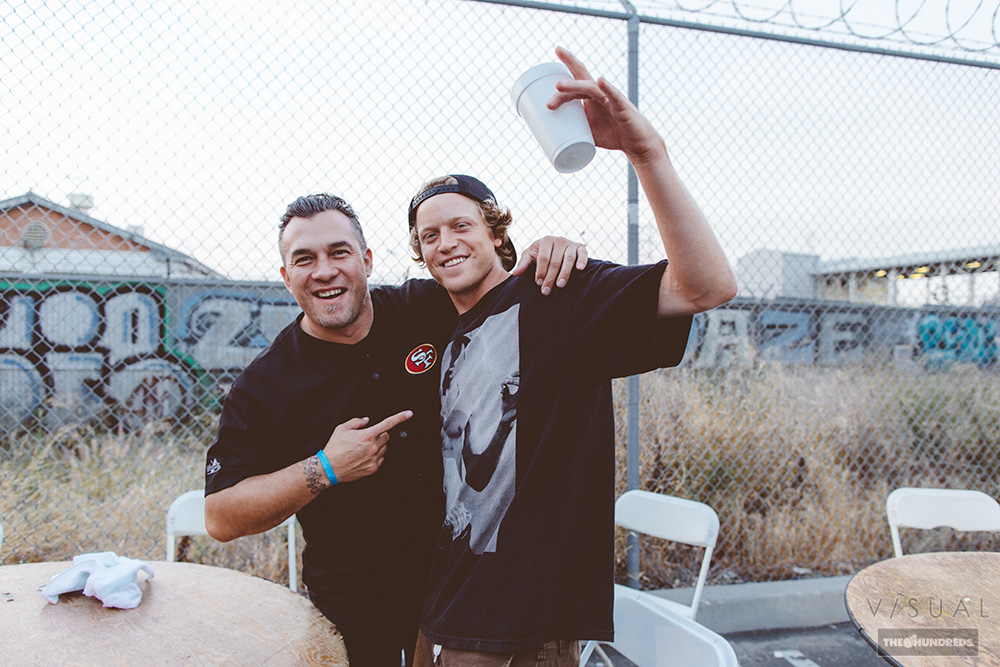 Mickey and Wes.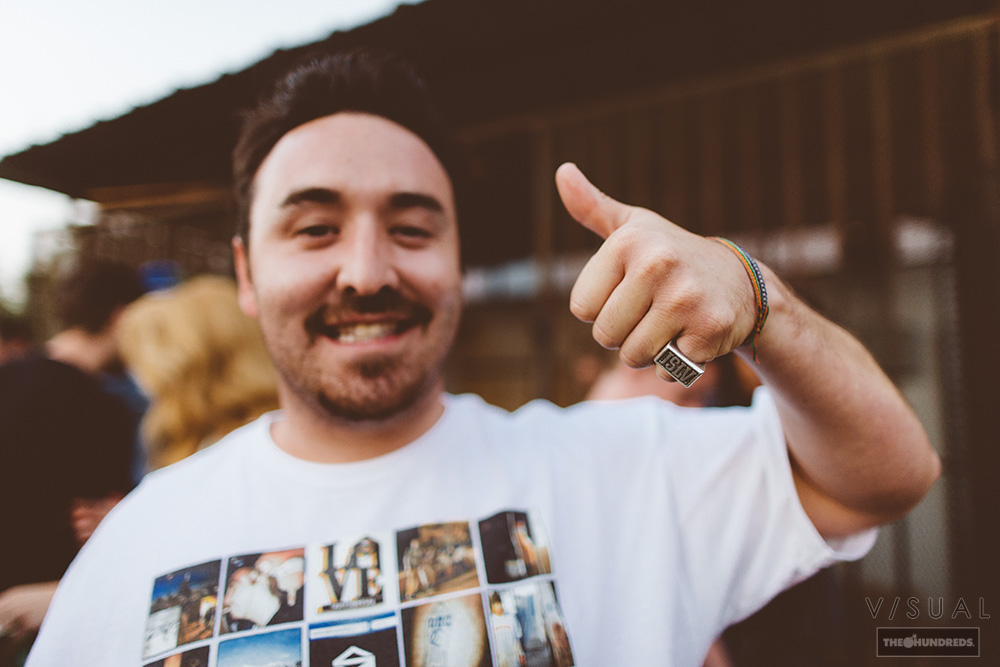 Lopes has a dope JSLV ring.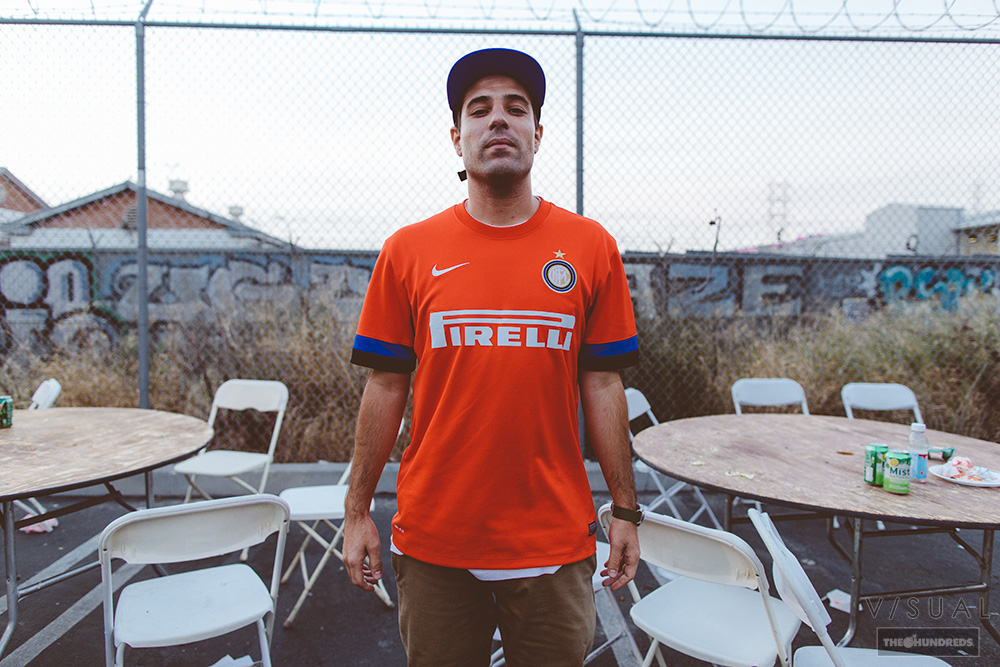 My long time friend Tyrone of LRG was there….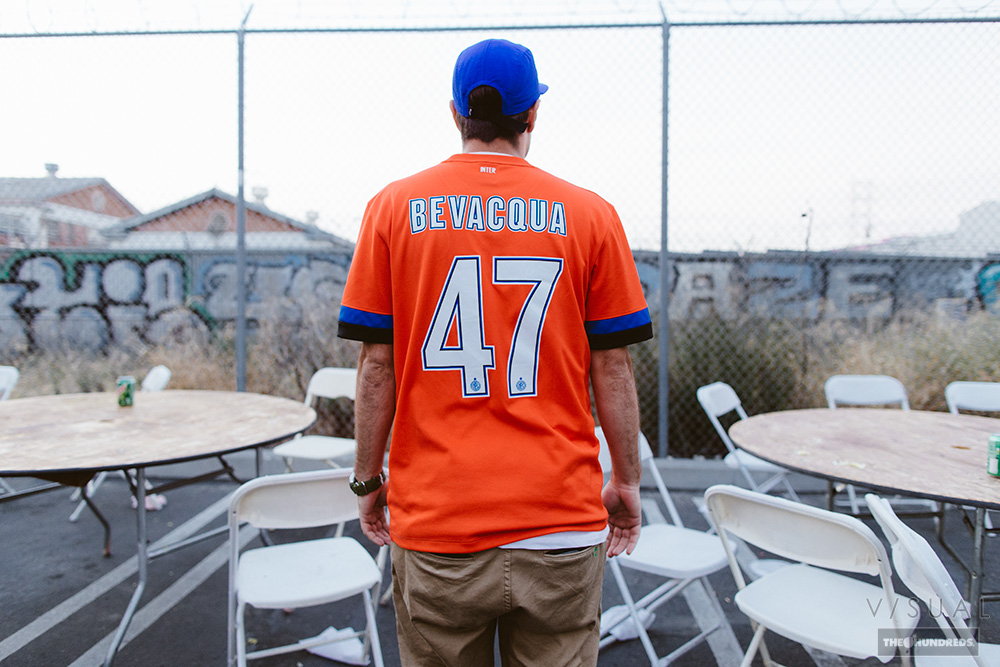 With this dope soccer jersey paying tribute to a good friend of his.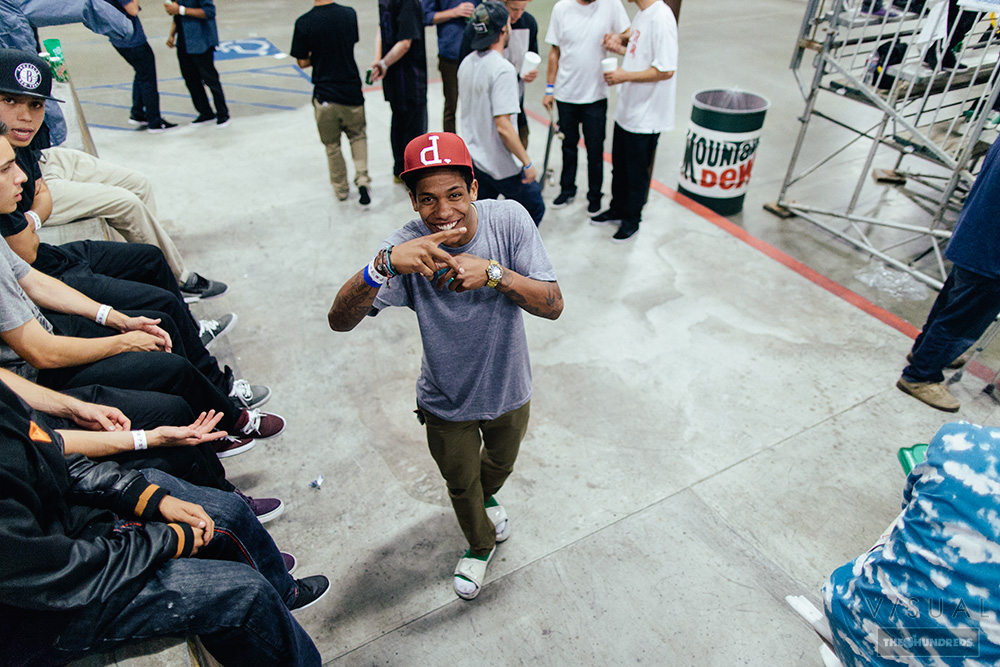 What up, Boo?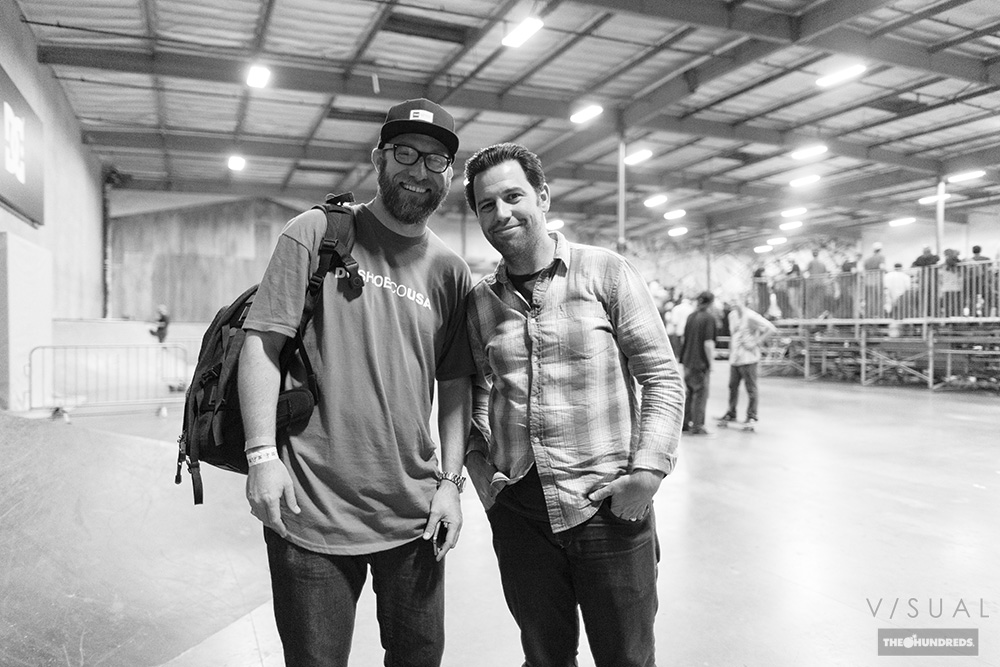 In the presence of greatness. . . Mike Blabac and Reda.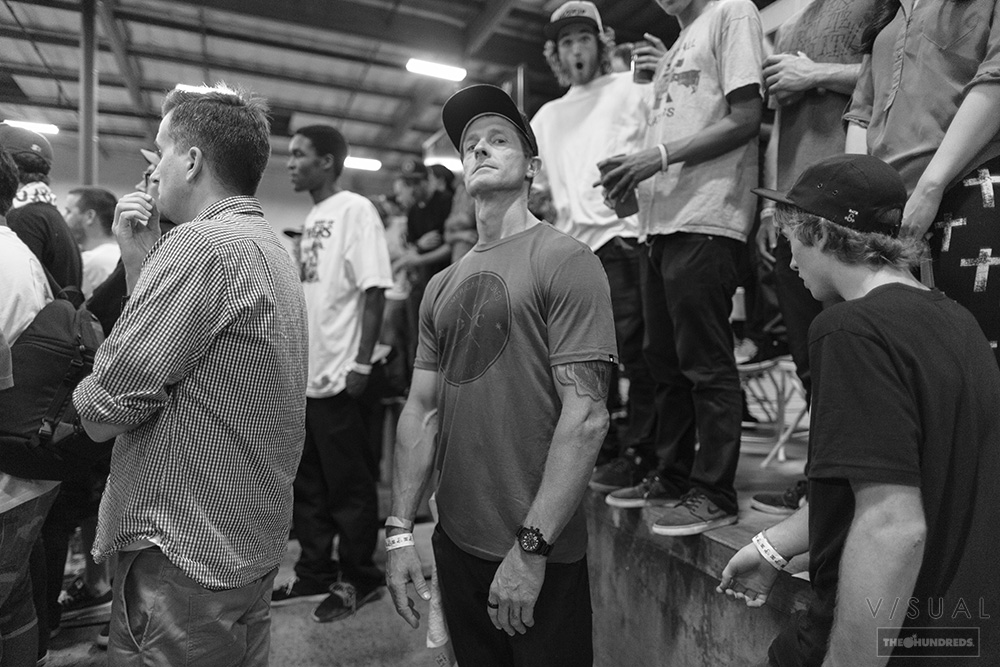 What up, Danny Way?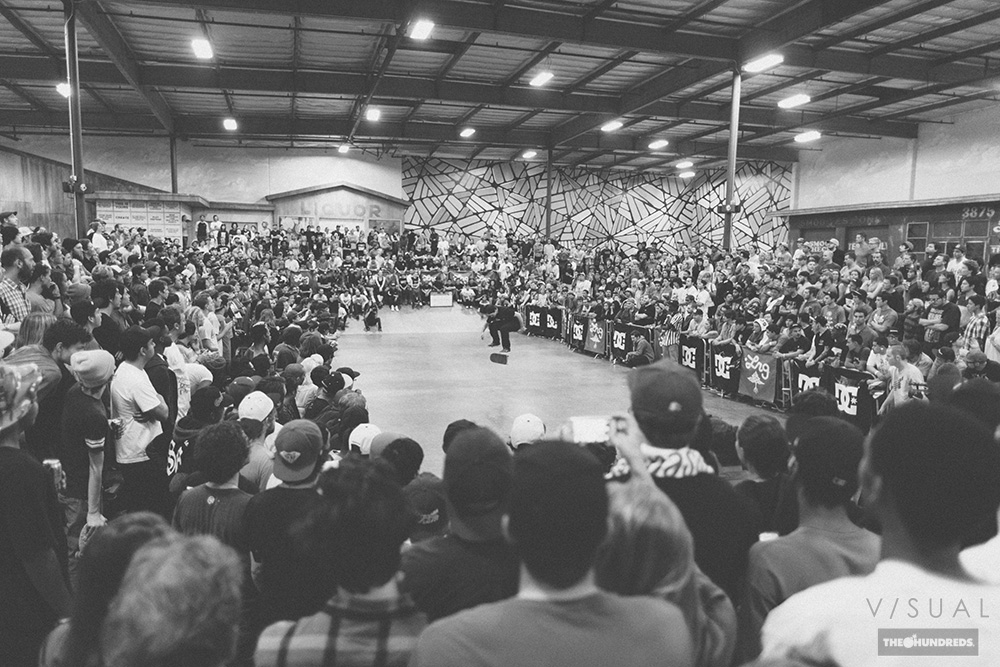 Small crowd gathered as Mike-Mo Nollie flips.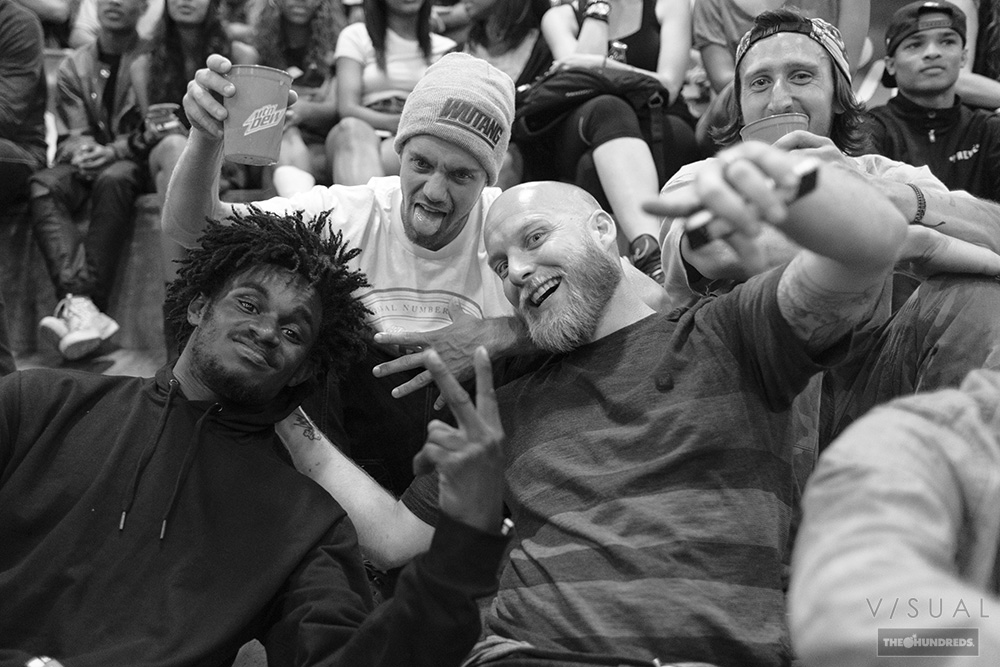 The DC crew – C.J., Matt Miller and Jimmy.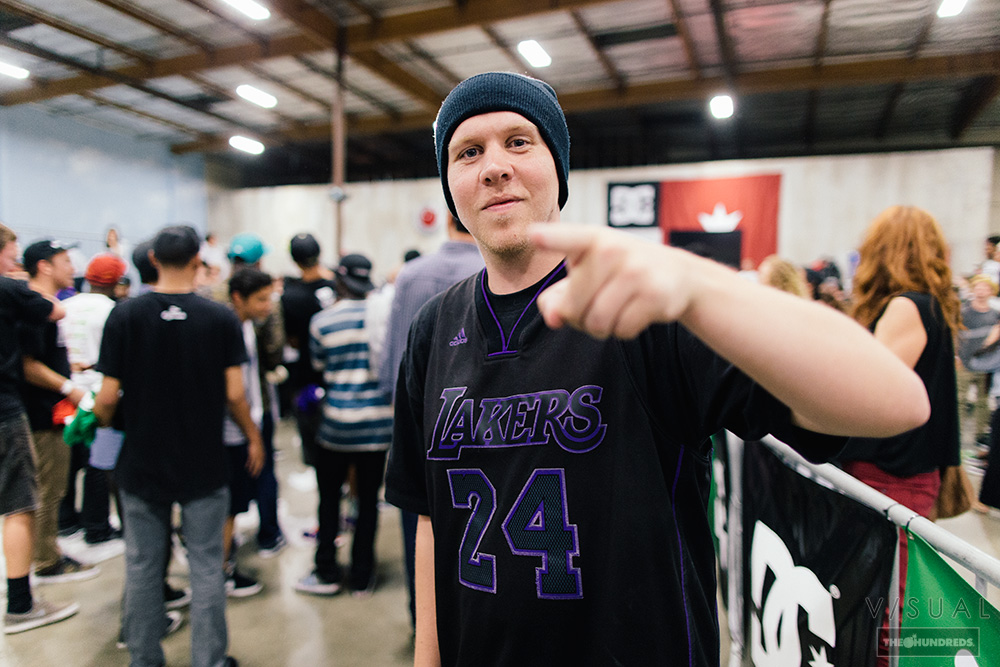 What up, Donovan?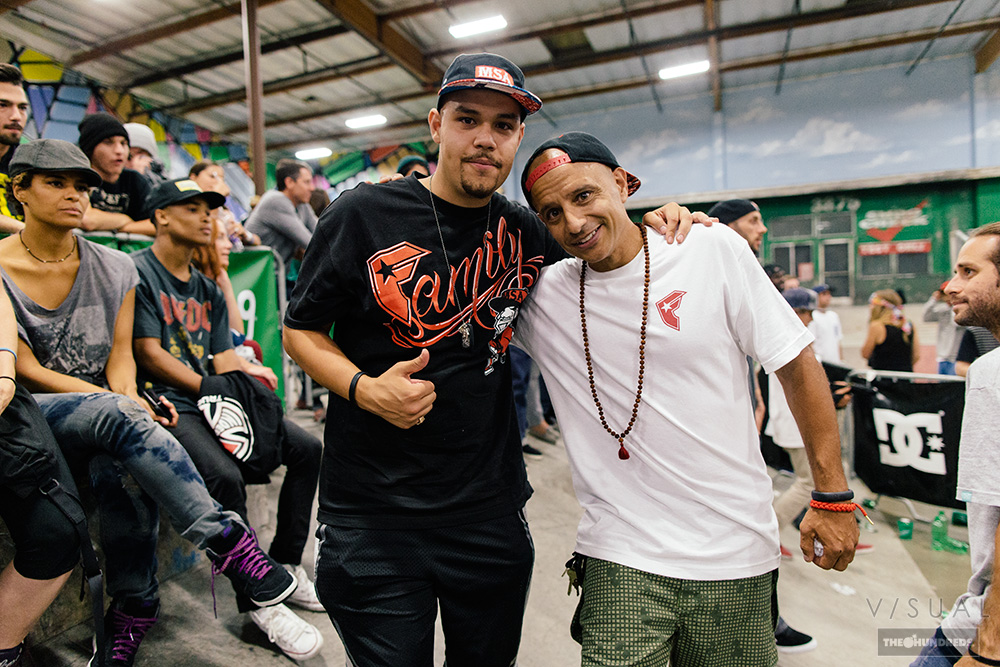 The homies, Spanish Mike and Felix.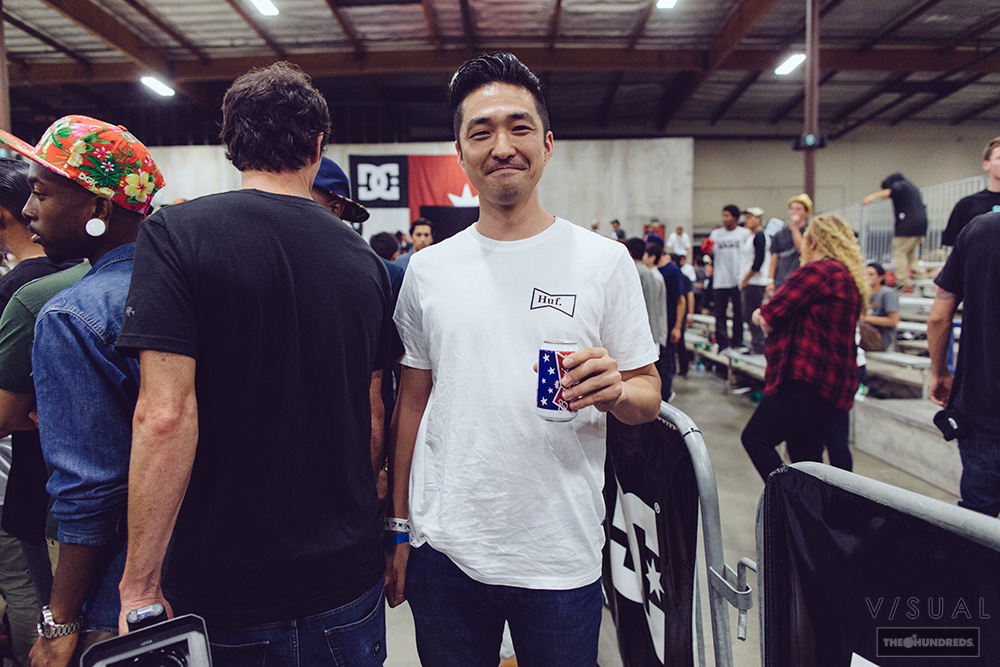 Haroshi makes amazing art and likes Budweiser.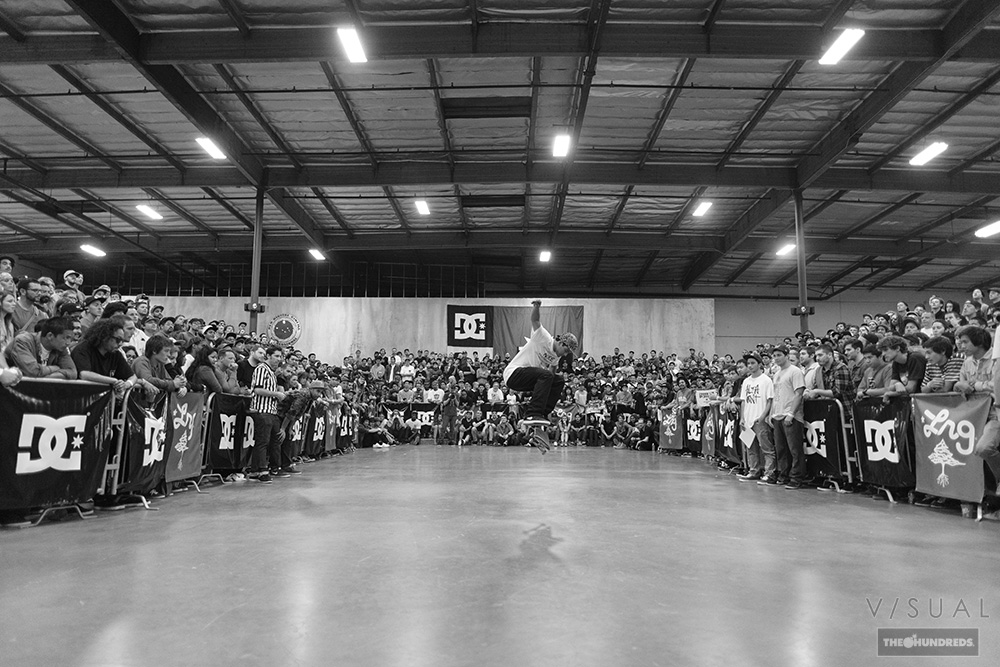 P-Rod vs. . .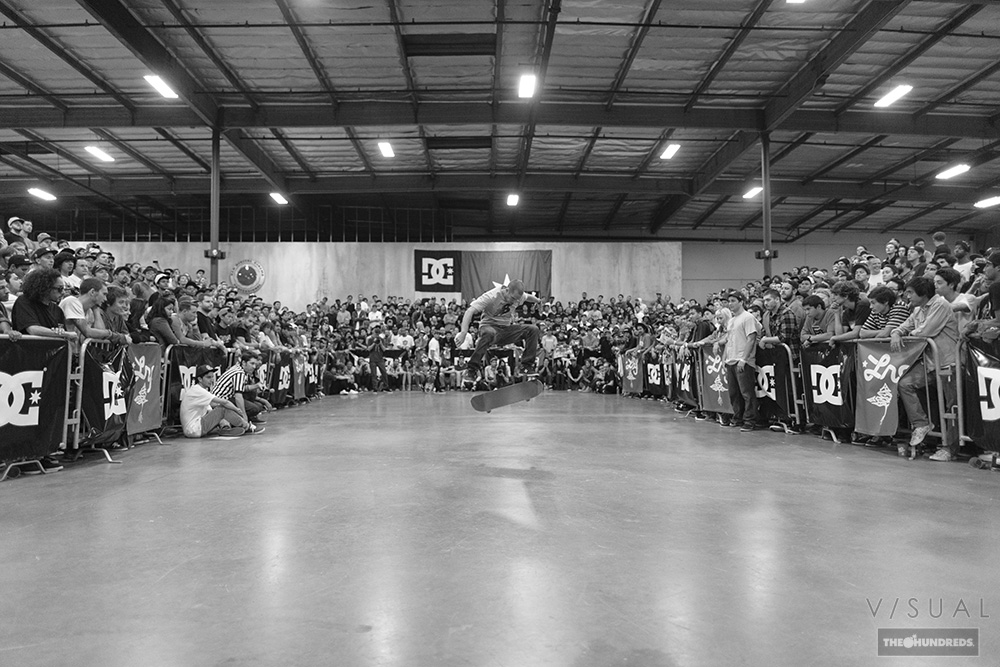 P.J.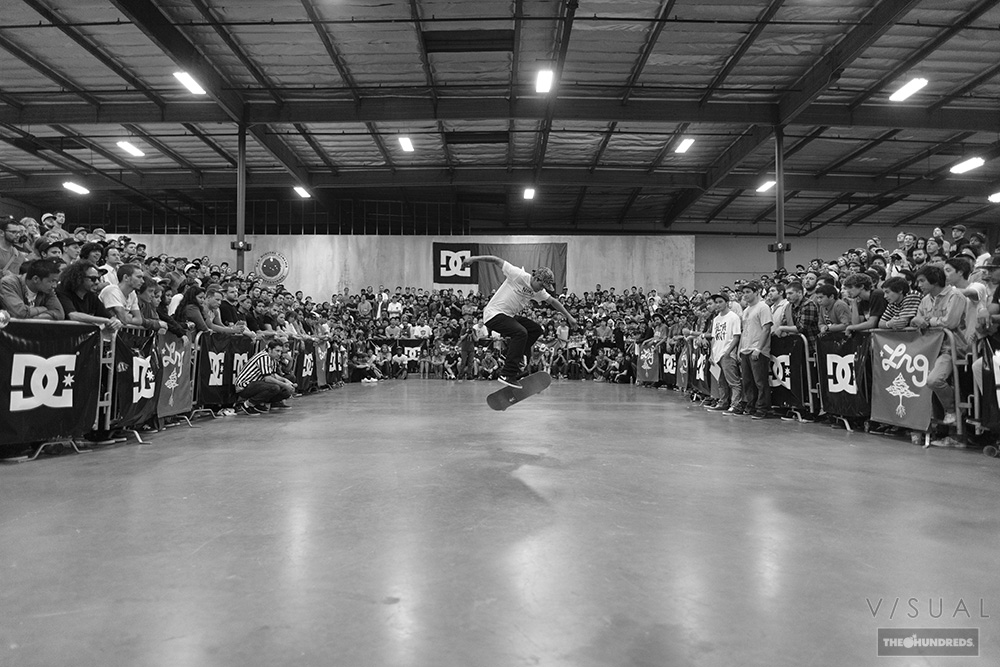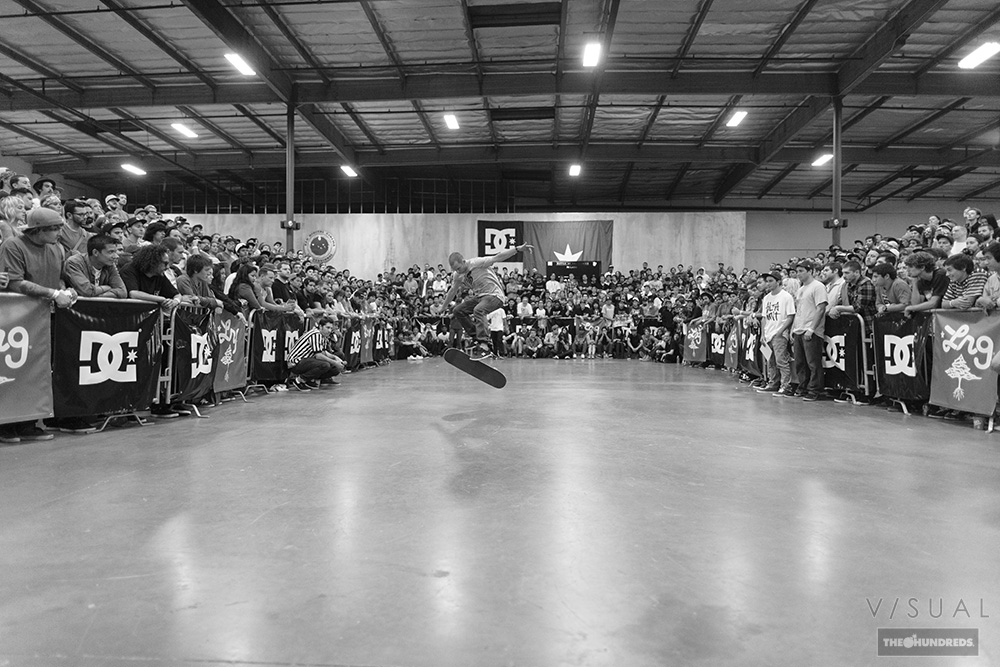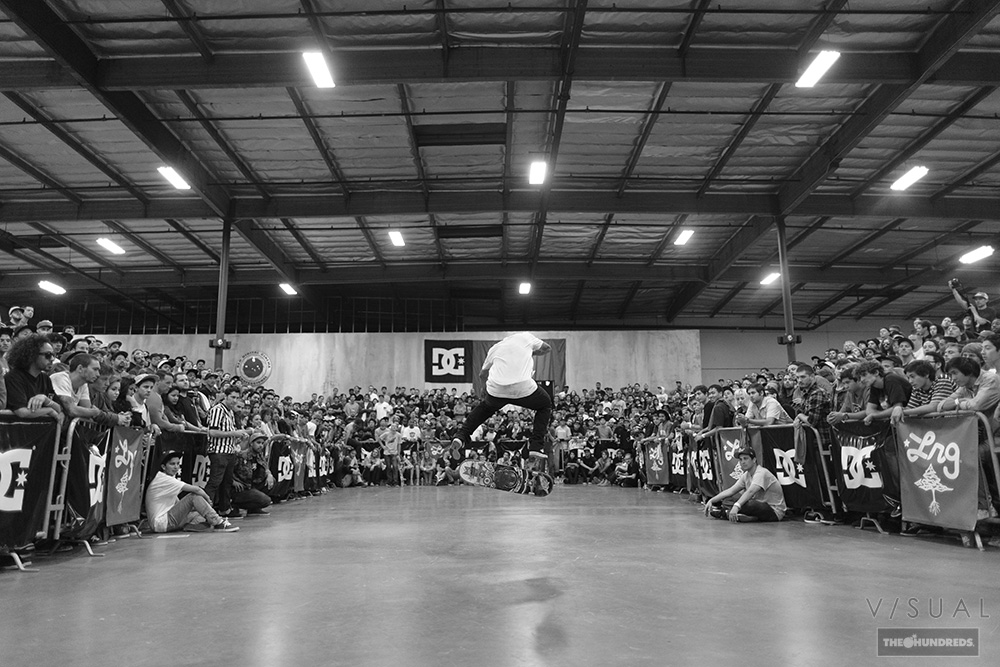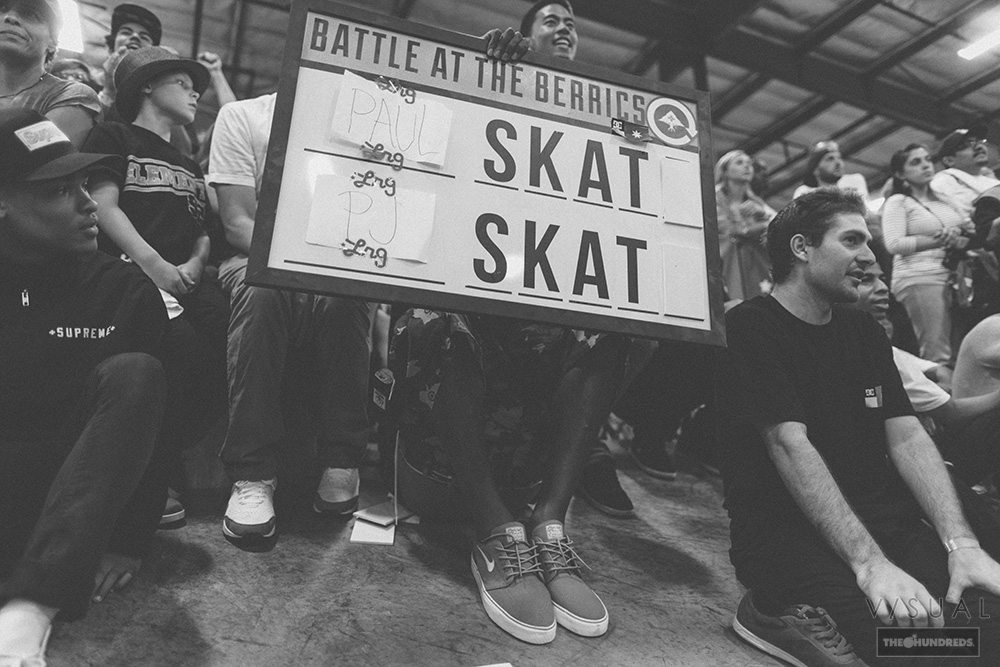 Down to the final letter.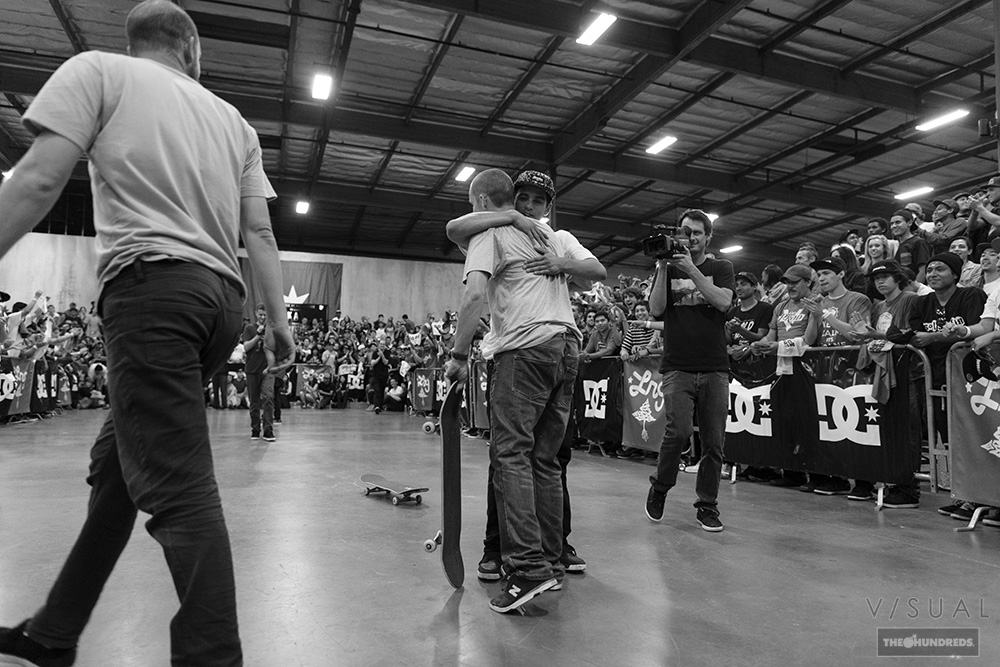 Good game! To see who won B.A.T.B. 6, click here.