In 2014, I traveled around the world for business and was able to hit more art shows in more countries than ever before. I went to the original Art Basel in Switzerland, saw Rosson Crow's retrospective in the south of France, visited Tomoo Gokita's exhibition in New York, swooned over Eddie Martinez's exhibition in Los Angeles, and so much more. So, what follows is a list of my favorite art shows from 2014, all of which I was lucky enough to see in person.
KAWS at Honor Fraser
For Man's Best Friend, the artist's third solo exhibition at Honor Fraser in Los Angeles, KAWS presented new drawings, paintings, and sculptures. My favorite pieces were the canvases stretched over wood panels shaped like characters from Charles M. Schulz's, Peanuts, comic strip, as well as the large-scale landscapes that were painted in bright colors and oh-so-smooth brushstrokes.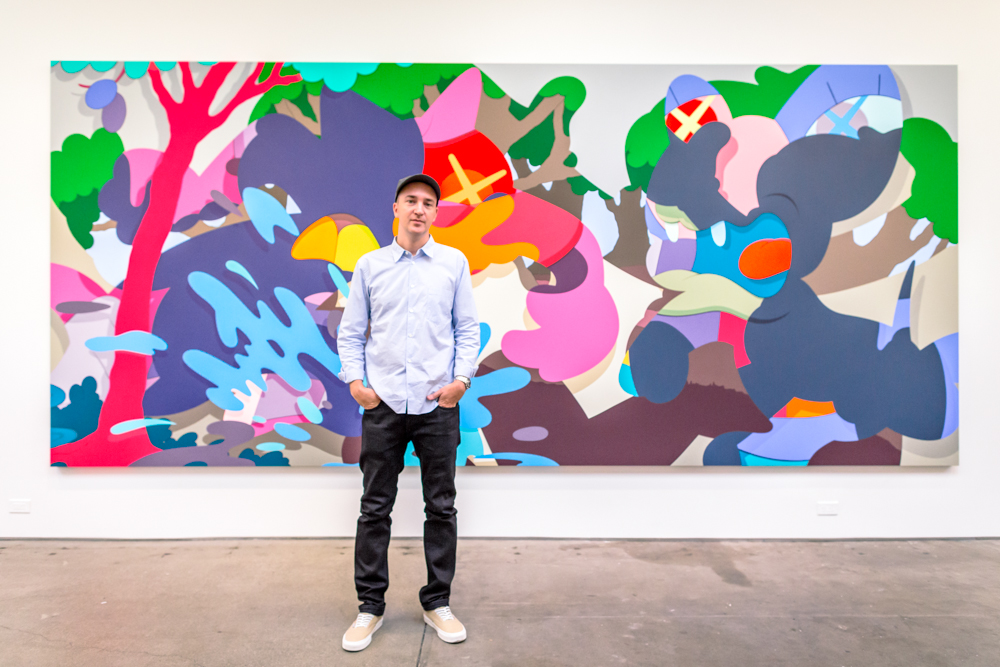 Tomoo Gokita at Mary Boone
For this jaw-dropping exhibition at Mary Boone in New York, Japanese artist, Tomoo Gokita, painted large-scale portraits in matte black gouache and white gesso. The paintings referenced pulp fiction and film noir and had intriguing titles like "Cocktail Pianist from Acapulco" and "Daughter of a Fraudster." "The full or half-length figures appear in a state of deconstruction or deterioration appropriate to their origin in memory, their resurrection from the past – flesh morphs and melts, with faces obscured by a mask or veil of paint," the gallery described. "Like the cryptic fantasies of the Surrealist painters, Gokita conjures a world once humorous and disconcerting."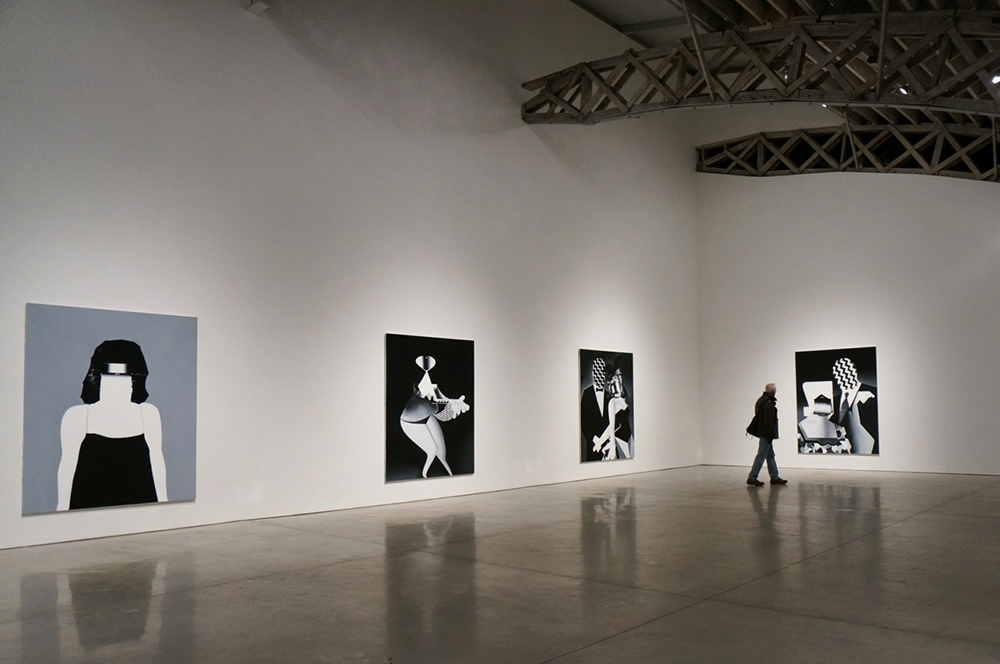 Rosson Crow at Musee Regional D'Art Contemporain Languedoc-Rousillon
This might have been my favorite exhibition of the year, not only for its unique location (a 12th-century village in southern France), but also because it brought together pieces like "Buck Owens' Trophy Room" and "Five Minutes Late and Two Bucks Short at the Cha Cha," which I have been admiring online and in magazines for years. In total, the exhibition assembled 25 paintings culled from private collections as well as unseen work. There were also several paintings inspired by her 2006 trip to France, during which time she visited Versailles, Fontainebleu, and the chateaux in the Loire Valley, and reinterpreted what she saw in grand pieces such as "Rococo Rodeo" and "Equestrian Show." "I enjoy the process of excavating that history," Crow told me when I interviewed her last year, "and finding the hidden spirits beneath."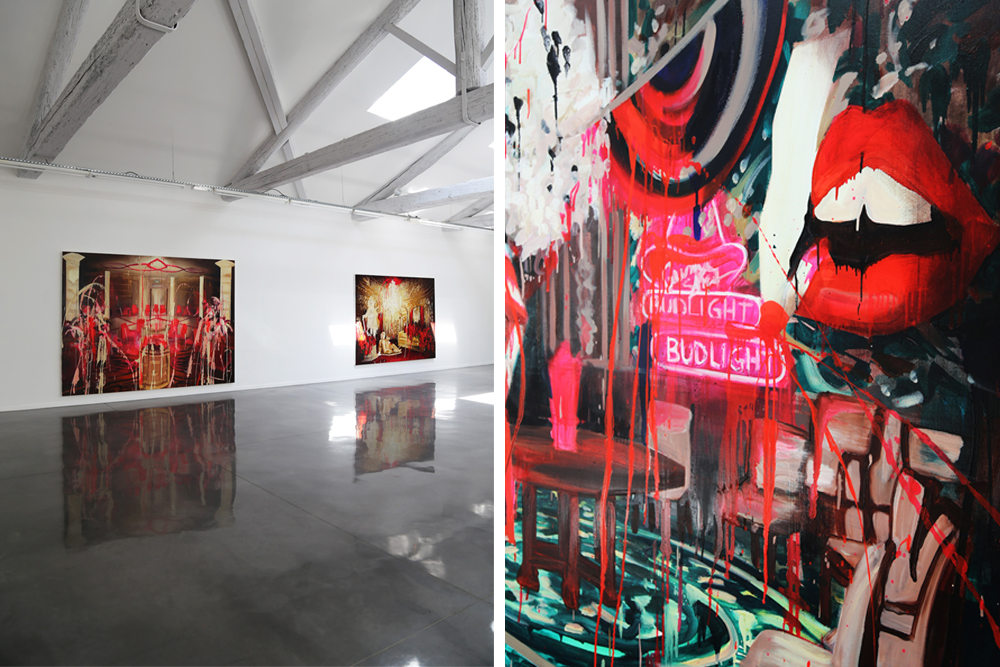 Eric Yahnker at Paradise Row
Stickes & Drones was Eric Yanker's first solo exhibition in London, and it was a banger. Yahnker appropriated hot-button issues and then condensed them down to their "comedic essence" in colored-pencil drawings like "Speed Bumps" and "Fingering Crisco." Through satire and a perverse sense of humor, he was able to distill complexities of history, philosophy, and academicism.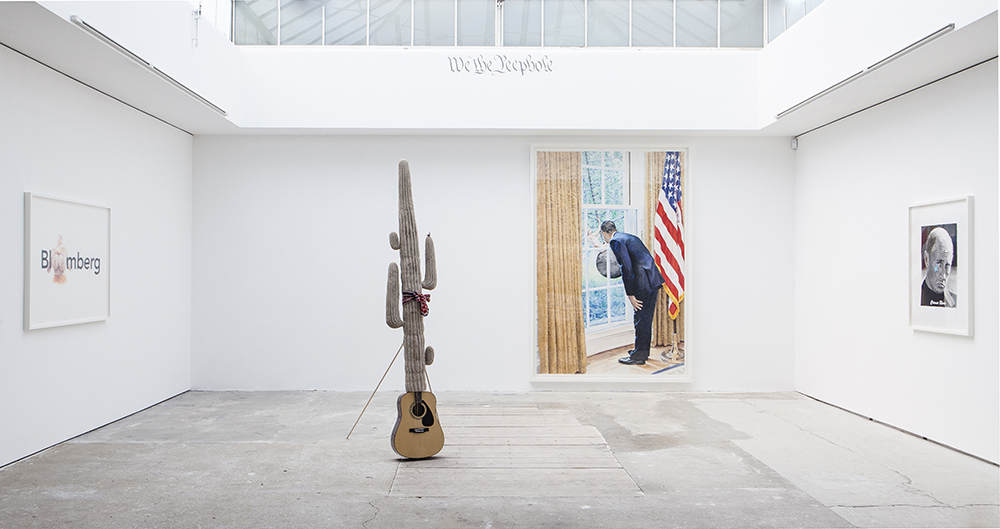 Eddie Martinez at Kohn Gallery
Nomader was the artist's first solo exhibition in L.A. and featured large-scale paintings, small works on paper, and sculpture at the impressive Kohn Gallery. His textured and expressive paintings, such as "High Flying Bird" and "For Richard D. Marshall, Rest in Paintings," were made with oil and spray paint and sometimes mixed with the detritus of his studio (baby wipes or paper towels, for example). Whereas his sculptures were made from found materials such as rubber hoses, styrofoam, cardboard, and metal scraps.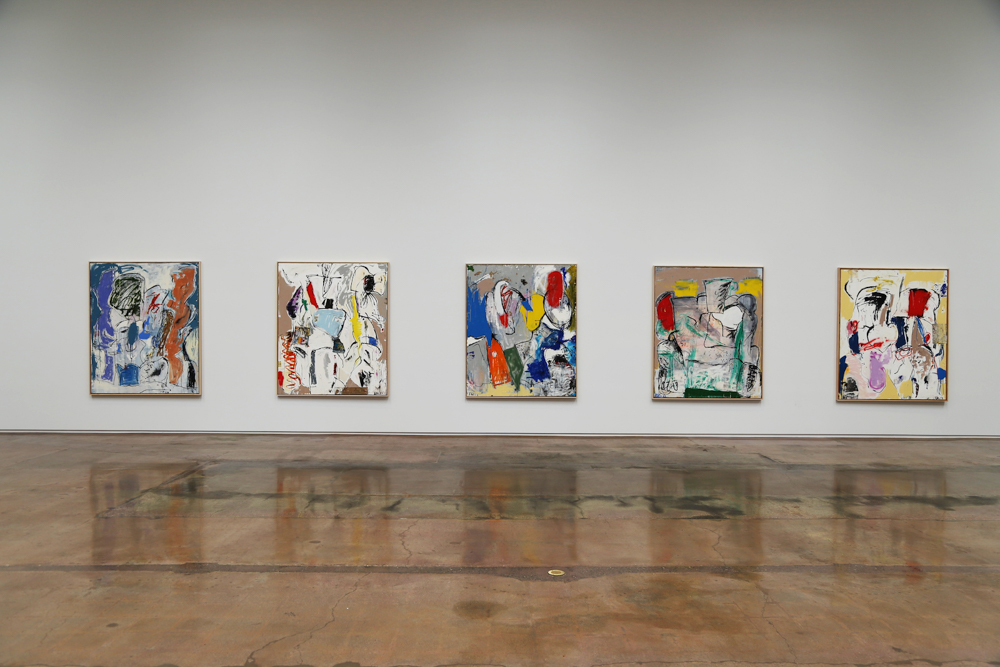 Friedrich Kunath at White Cube
I'm Running Out of World was Friedrich Kunath's second exhibition at White Cube in London. I'm a huge fan of Kunath's work and visited his exhibition at Blum & Poe in L.A. Several times while it was up, so I was excited to see new work from the artist, and this exhibition did not disappoint. The works toed the line between reality and dreams and included a range of references from both high and low culture. In addition to his sunset paintings and large-scale surreal works, Kunath placed ceramic sea otters on the floor, which looked as if they were swimming around the gallery.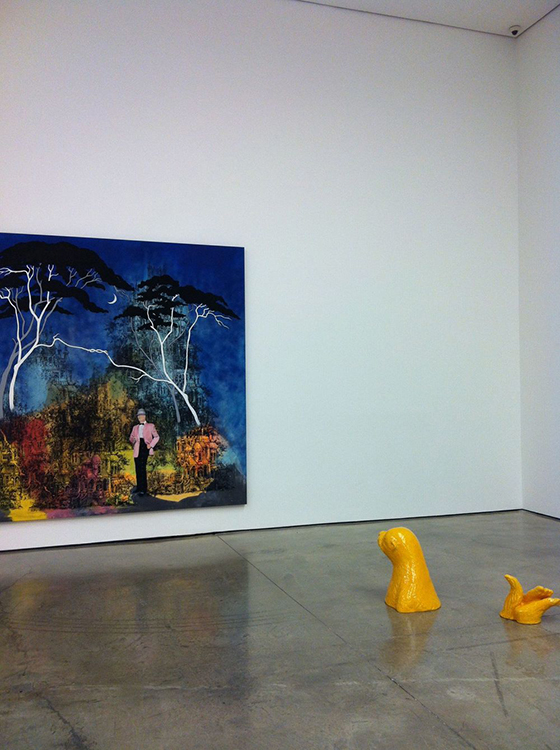 Peter Saul, Erik Parker and Jamian Juliano-Villani at Marlbourough Chelsea
Far Out! featured three artists whose work and personal lives are linked together. "Saul's color-drenched grotesques emerged out of the same heady stew that produced the underground comix revolution, and this imagery and inclination has metastasized in the work of Parker, his former student," the gallery wrote. "Parker's influence, in turn, has been refracted in his former studio assistant Juliano-Villani continuing what now amounts to a burgeoning mini-tradition in style, mood, and provocative subject matter."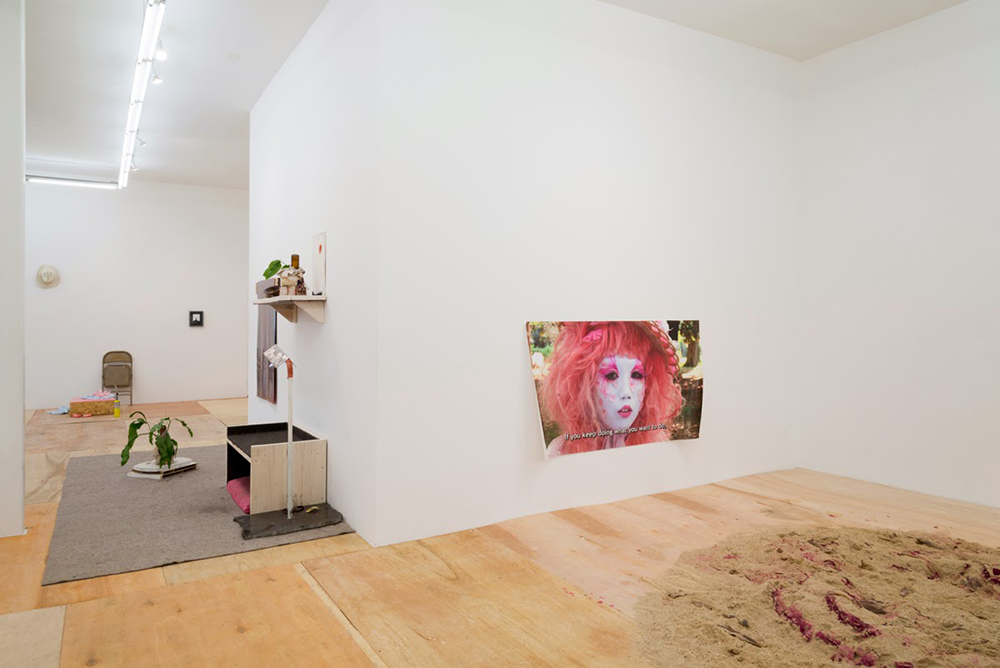 Runner-Ups
Lastly, my runner-ups for 2014 are FUZI UVTPK at China Heights in Sydney, Ryan Travis Christian at Western Exhibitions in Chicago, Ducks at Greenpoint Terminal Gallery in Brooklyn, Tamara Santibanez and Daniel Albrigo at Common House in Austin, and Sam Friedman at Library Street Collective in Detroit. These are only runner-ups because I wasn't able to see these shows in person, but all featured artists whose work I love and hope to catch in person in 2015.