A little over a week ago, Pete flew to Havana, Cuba, with Amigo Skate, a charity that aims to use skating and street art to inspire at-risk youth. Amigo Skate donates skateboarding gear, clothing, art supplies, and music equipments to the islands and have hosted skate contests, art shows, and concerts over the past 5 years. Because there are no skate shops in Cuba, breaking a skateboard deck means going months without a replacement – this is where Amigo Skate helps. Surprisingly enough, despite all this, Havana's skate scene is alive and well. The story goes that Russian soldiers left their boards back in the '80s with a couple kids in the street who grew up and kept things rolling for 30+ years. Below is part 2 of Pete's photos and thoughts from the trip:
2.21.2015
This day was the Amigo Skate Cuba contest at the DIY park. I was surprised at the turnout, given that there's no social media or skate shops where skaters can find out about events – literally everything was word of mouth there. Hard to say who was who, but the energy was great and it was more tame than what I was used to back home. The contest was heat-based and there were about 30 contestants. It was really interesting to see how progressive skating is in Cuba, given the limited resources and their attempt to preserve their equipment. All in all, the contest was a hit and I'm really happy I was there to document it.
Loco (our fixer/driver/security) overseeing the organization of the prizes for the contestants.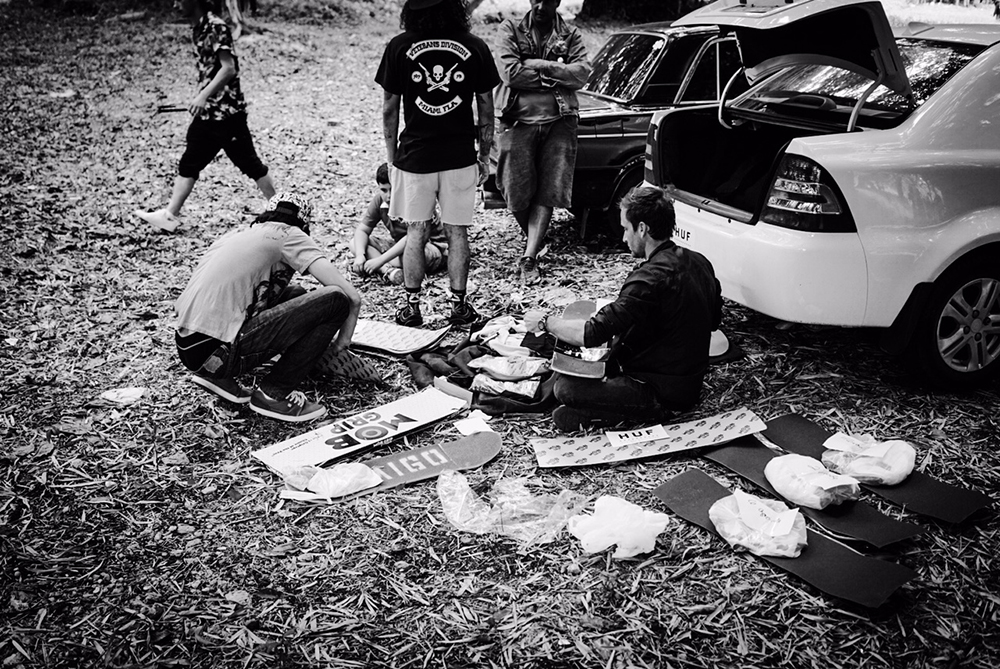 An open air DJ booth.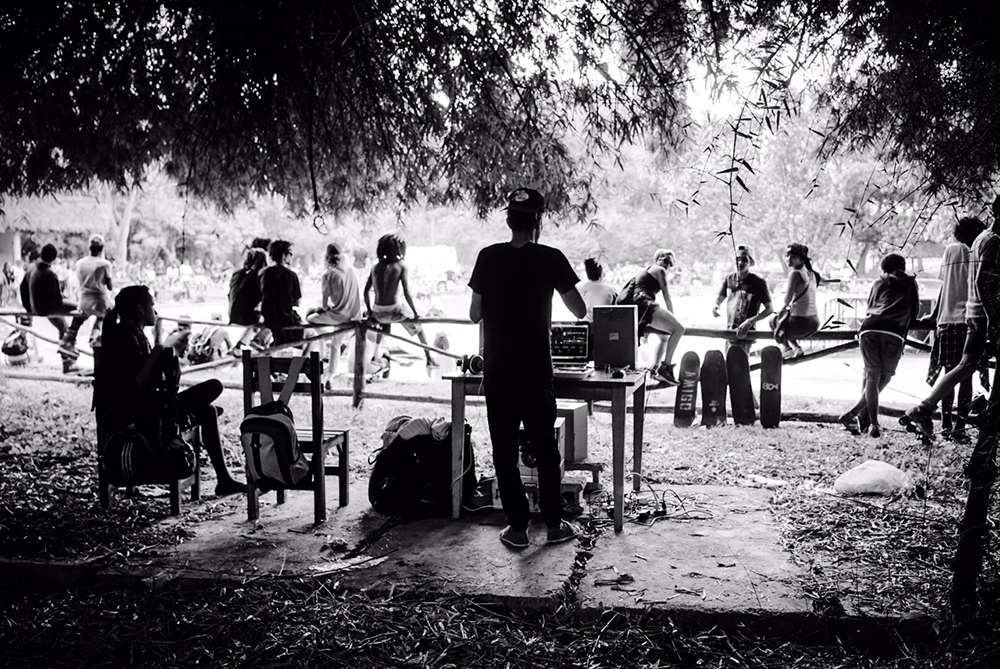 Cuban local killing the flatbar.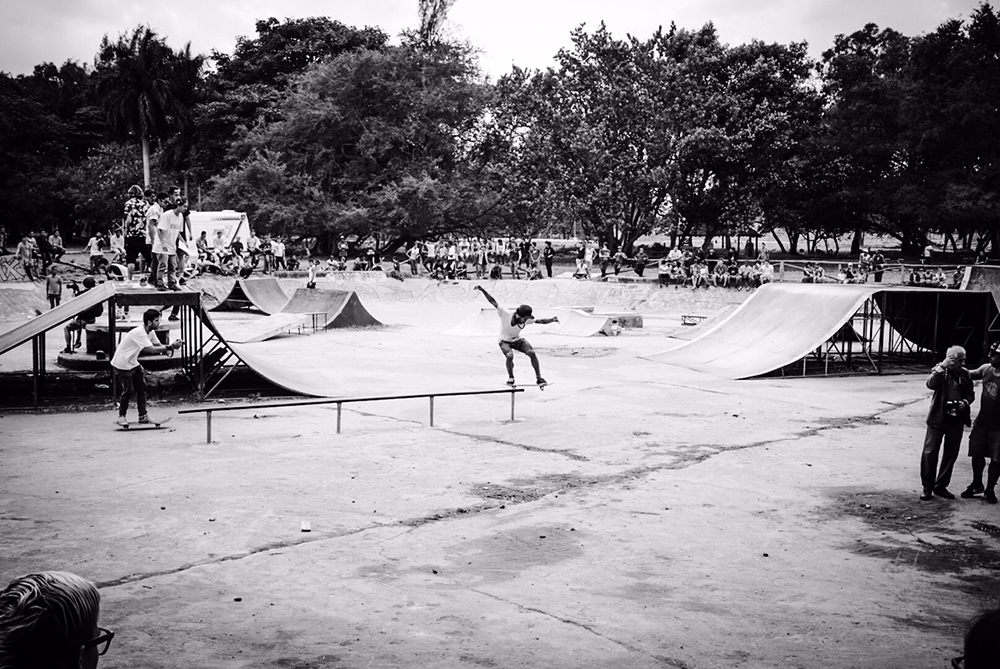 Tito is an electronic engineer and repairs medical equipment. He also raps and is a great host.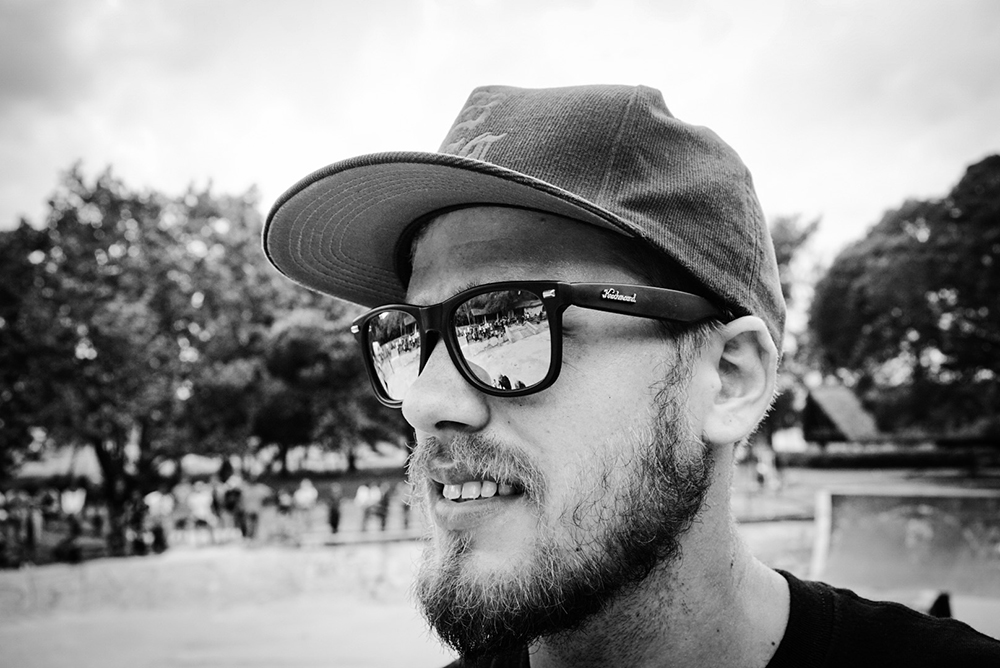 Noseslide on the sketchy hubba and the roll up sucks. One thing I noticed: kids don't complain about how a spot is, they just skate it or they don't.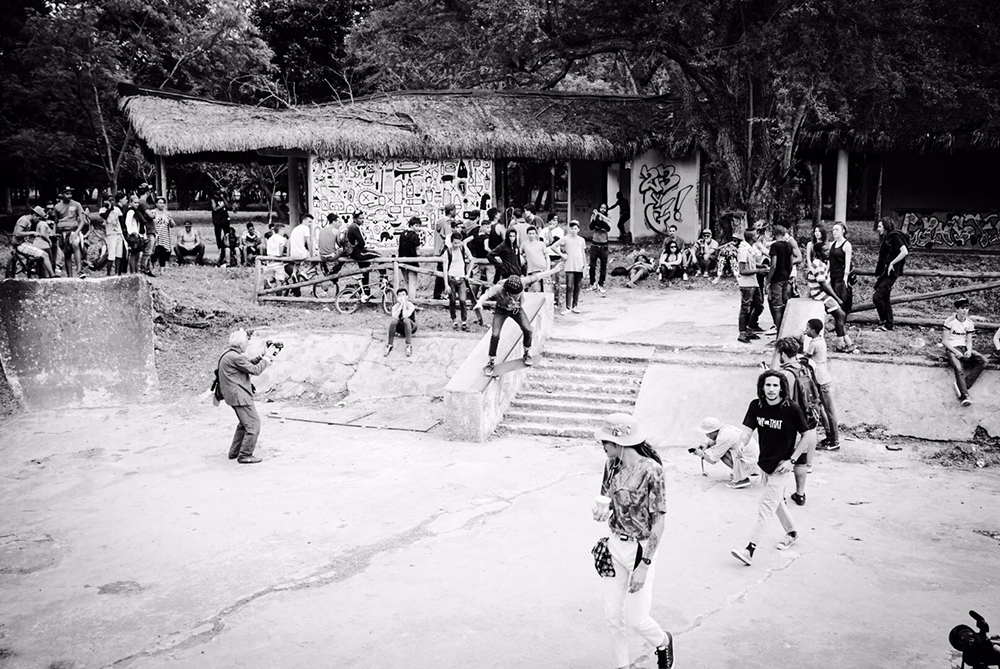 Contest results being read.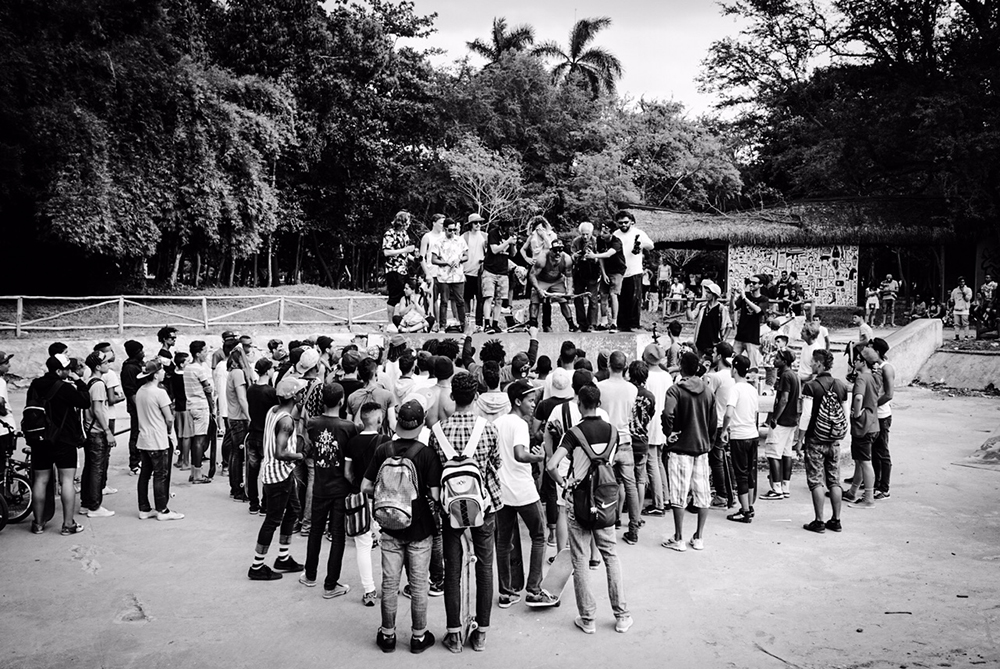 RSWD in Cuba.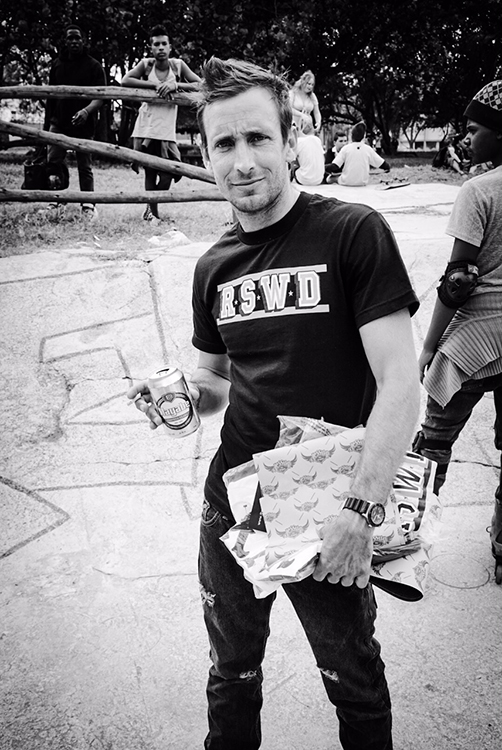 Stoked contest winner.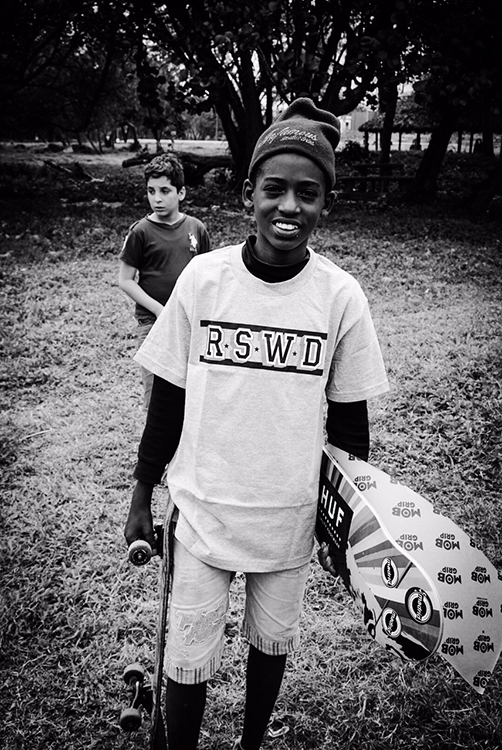 Bucket hats were a favorite in Havana. I kept getting asked if I could bring more bucket hats!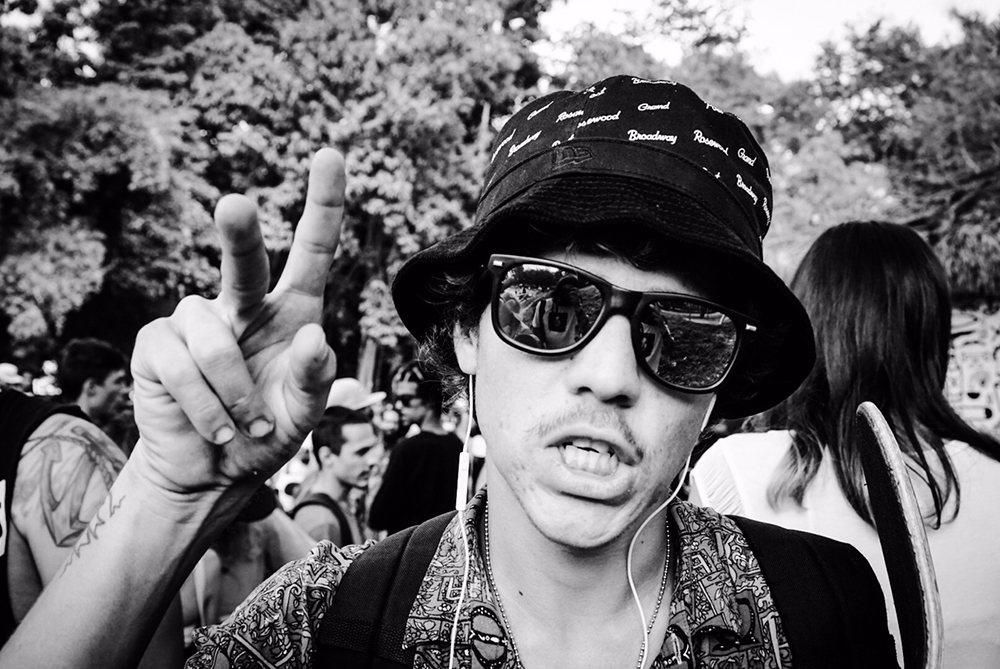 More stoked contestants.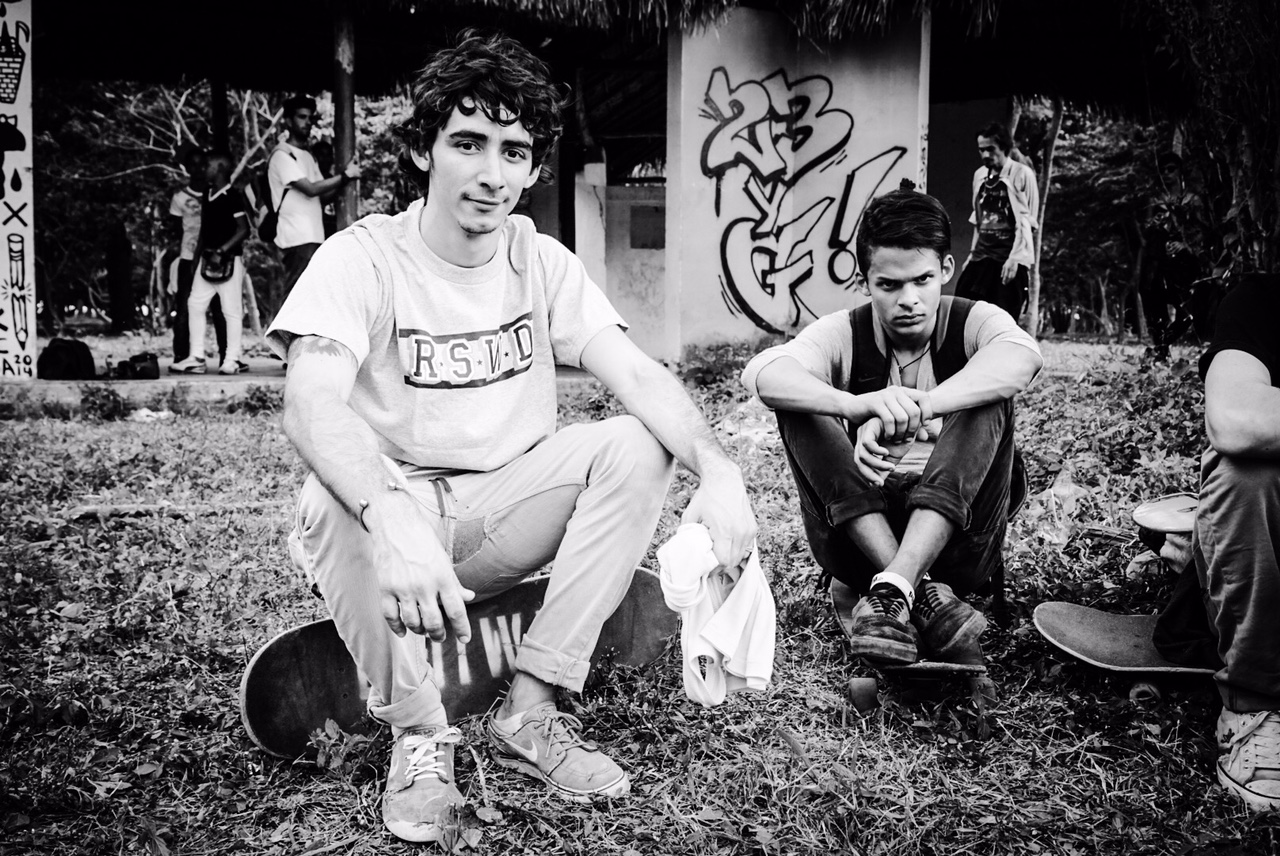 Matt launching a lofty backside grab.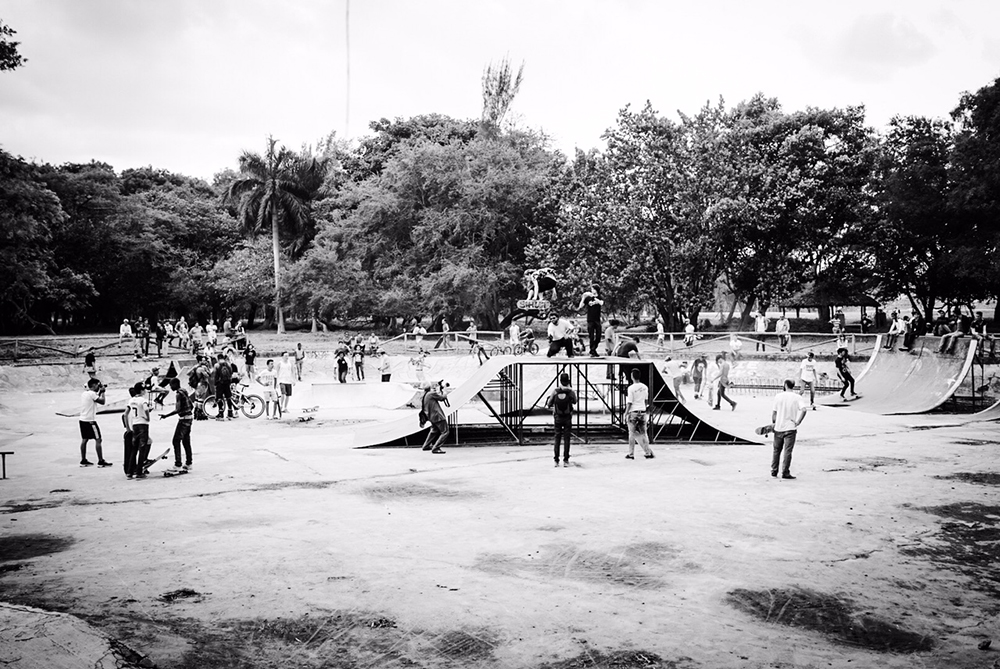 Sunset in Havana.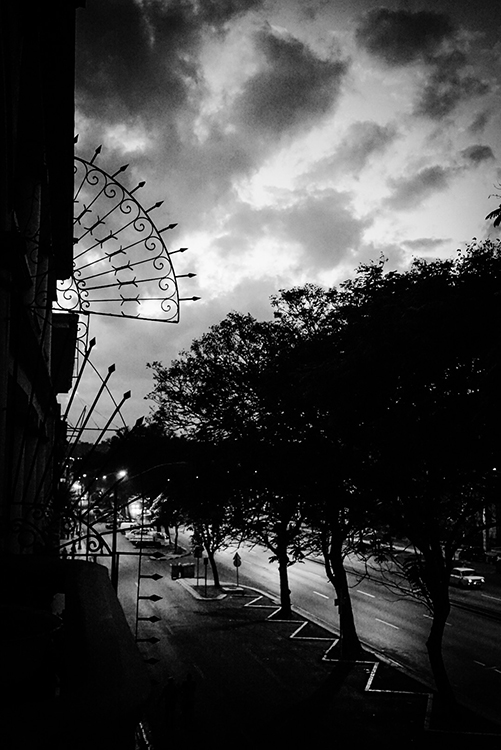 Tomorrow's another day.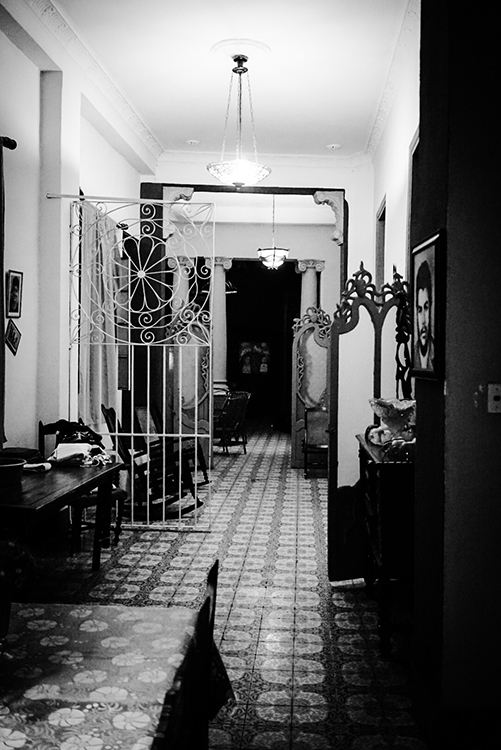 2.22.2015
The Amigo crew was supposed to do a demo for some government organization, but things fell through. There's a saying here that Cuba has a "tropical form of communism" – basically, everybody has a job, but no one wants to do their job. Can't say I agree, because though things are laid back, everybody I've met works hard and has a hustle of some sort to supplement their income. Either way, I took the day to roam through old Havana with Loco, our fixer, Tito, Rene, and Chris Miller.
I realized I haven't spoken much on the differences here in Cuba and back home, so I'll touch on it briefly. Food was expensive, as were paper and plastic products and other things we all take for granted. There was always an urge to say "You don't got that?!" But, again, traveling back and forth to South America, I know that certain staples back home are luxuries here. I can go on and on about the things we take for granted, but it'll be a long list and I'd rather just summarize in terms of me and what I use. Film is scarce – one photographer I met had it sent to him from the U.S. You can get it processed and it cost you .40¢ CUC per print. Internet is expensive and slow, and the two times I've used it, I paid $15 CUC for 2 hours and had to post up in a luxury hotel to use it (the Saratoga in old Havana). I brought my own hand wipes and toilet paper for obvious reasons.
The architecture and scenery is amazing, the people are educated and are some of the most endearing people I've met in my travels. If you can come, do so, you won't regret it. It's made me realize that we are disconnected and that it's important to actually engage with people and go out to find stories.
Wonder what he's looking at.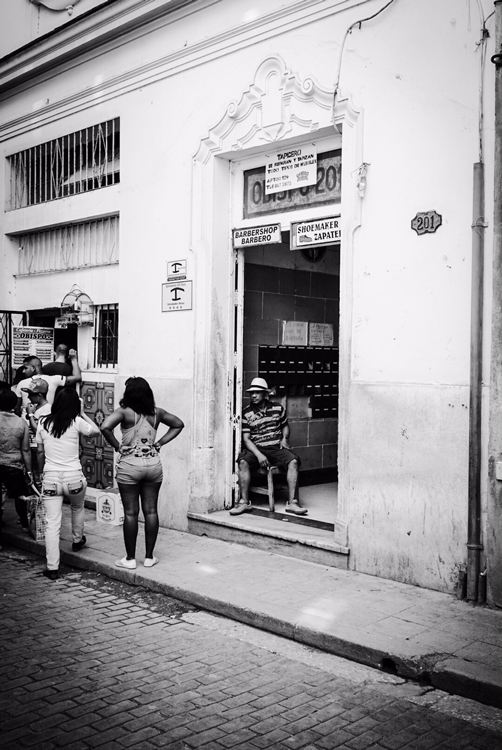 Refreshments are a must.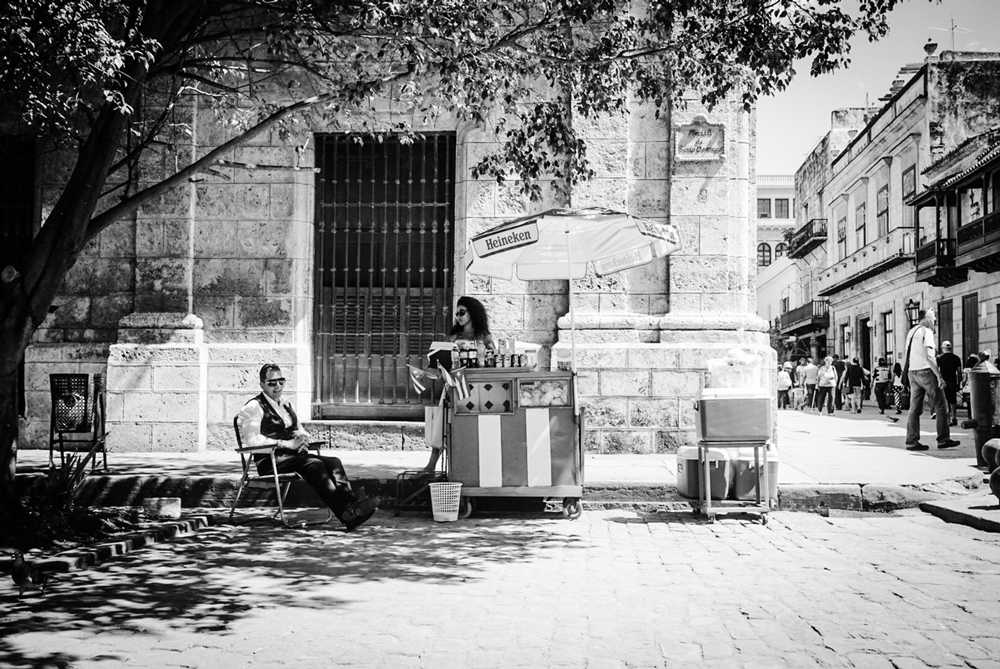 So, I gave this guy a $1 CUC after taking his photo and he asked where I was from. Told him I am Puerto Rican and Ecuadorian and I live in NYC. He tells me that he used to live in NYC and a few other cities in the US, but was deported. I decided to give him this hat and he let me shoot a portrait.