Every so often, someone somewhere gives wind of a new "savior" of hip-hop with promises of returning things to the "Golden Age." A video is released, a song, they go viral, and then this so-called "savior's" 15 minutes is lost into the archives of the nostalgic Internet archives. However, Uproxx might have found new artist with the potential to turn that 15 minutes into a genre-changing career. Enter All Flows Reach Out.
A-F-R-O's competition-winning song made at 16 years old. 
James Gutierrez aka A-F-R-O aka All Flow Reach Out is a 17-year-old emcee on the come up. Having murdered a competition hosted by R.A. The Rugged Man at just 16 years old, the legend-in-the-making has been getting attention from the hip-hop artists that inspired him including R.A. himself. Since he tells Uproxx that he's "not really a fan of the new stuff," his appreciation of the art form stems from a deep appreciation, knowledge, and understanding of and for the hip-hop originators—catalyzed by his first exposure to Rakim's "Microphone Fiend" at the age of 9. "When I introduce him to GZA and Kool G Rap and Premier in person and he knows their entire biography—stuff that they've done 10 years before he was born—they're like 'Wow, there's youth out there like this. We're not going to be forgotten. We're being reborn into another generation, our music will live on through dudes like this,'" The Rugged Man tells Uproxx. Now, after repeatedly proving his worth to viewers who simply thought his freestyle flow was "too good" to be true, A-F-R-O is in the studio working on his debut album with the likes of DJ Premier and others he grew up admiring—gifting us with a handful of releases through his website and SoundCloud.
More than the impeccable skill, more than the deep, booming voice, more than the unfathomable vocabulary, James's largest asset is his respect, humility, and the hope he instills. "I don't think hip-hop needs a savior. The music that's been going on since the '70s, we can still listen to that. Hip-hop never dies, so it doesn't need a savior." He sees through the radio, right into the heart of what he believes hip-hop truly stands for—hopefully, not just an anomaly, but the hopeful arrival of a new agenda in hip-hop within younger generations. "A-F-R-O just wants to save a life, man. A lot of my favorite emcees have done that for me in a way where they saved my life. So I want to do that for an audience. I want to save someone's life through the music. That was always the dream."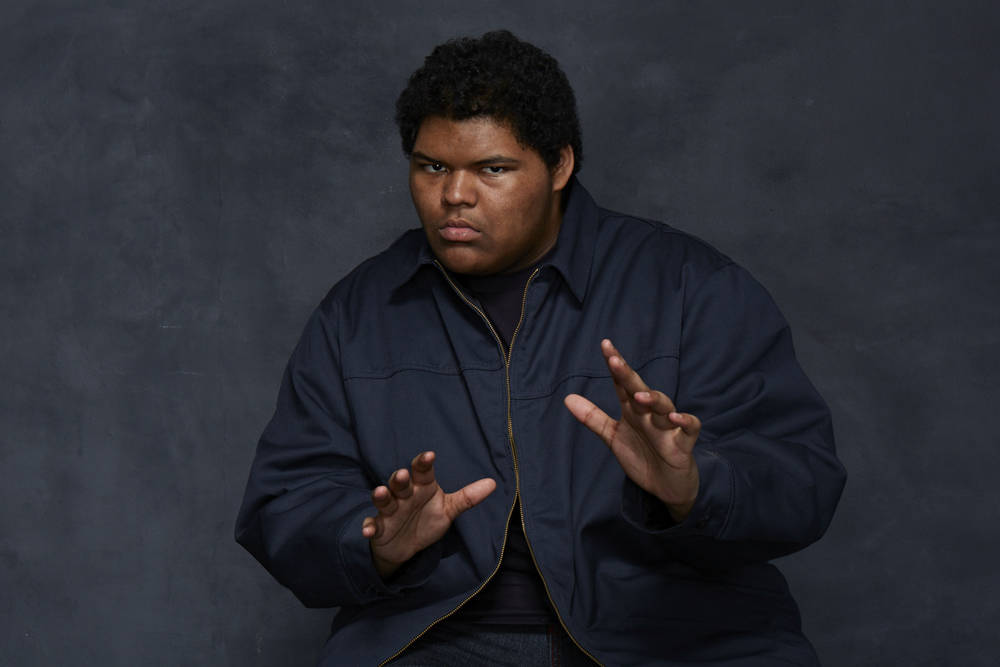 Check out A-F-R-O site at allflowsreachout.com.
Stay up to date on his releases via SoundCloud.