This weekend in Mid-City, The Hundreds—in collaboration with Free Bread—is presenting a pop-up solo exhibition by San Francisco-based artist Aaron Kai. The exhibition is the artist's first in Los Angeles, and features works that are representative of Kai's bright and wavy aesthetic. "Hawaii gave me color and subject matter," says Aaron, who is originally from Hilo. "Hawaii is a very bright and colorful place; a little funky. So that's where the idea of my signature waves came about." The exhibition includes more than 15 colorful new works—such as an undulating floral design that Kai painted on an Eames chair—as well as original prints and exclusive merchandise. "I'm really hyped off this pop up," Aaron explains in the following interview with The Hundreds. "I'm looking forward to getting in touch with the streets of L.A., and meeting the people who are gonna come out to support something I truly believe in." The exhibition opened on Saturday night, and runs through Monday, July 27.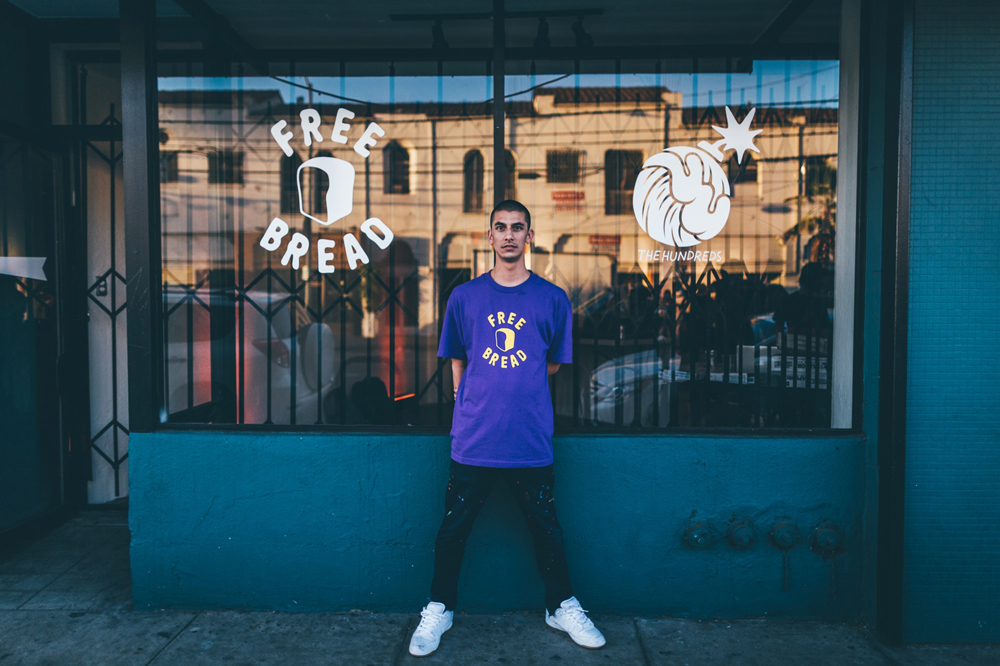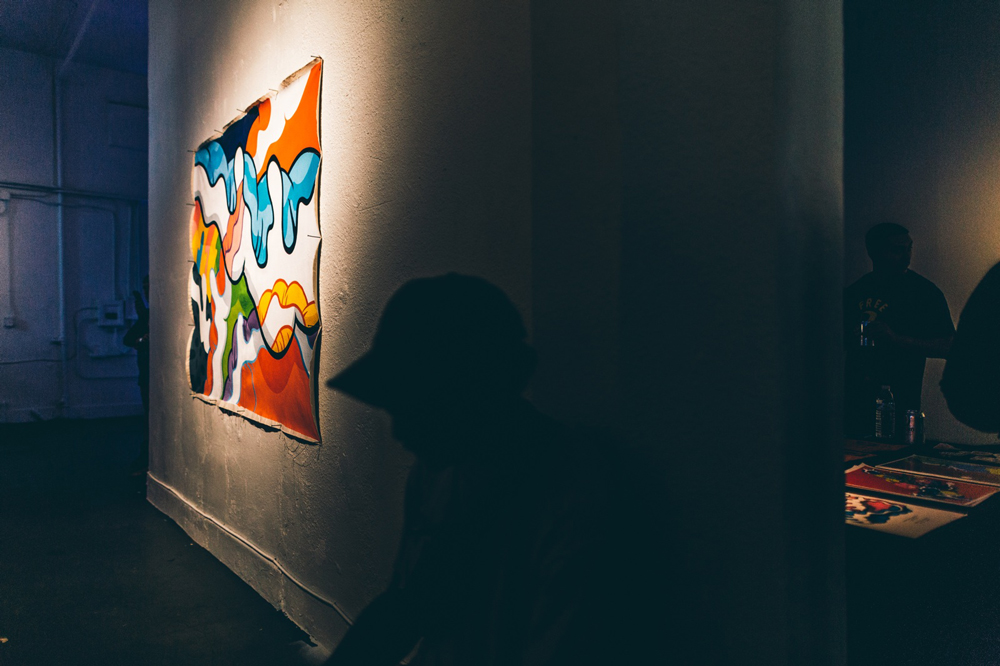 ZIO: Your recent exhibition in Hong Kong was about what interests you—weed, booze, women, Rolexes... How is this pop-up up similar and different from your previous exhibition?
AARON KAI: My Hong Kong show was themed around the Hong Kong lifestyle. Since this is my first exhibition in Los Angeles, I wanted to do more of my familiar waves. You'll see more wavy pieces at this pop-up exhibit.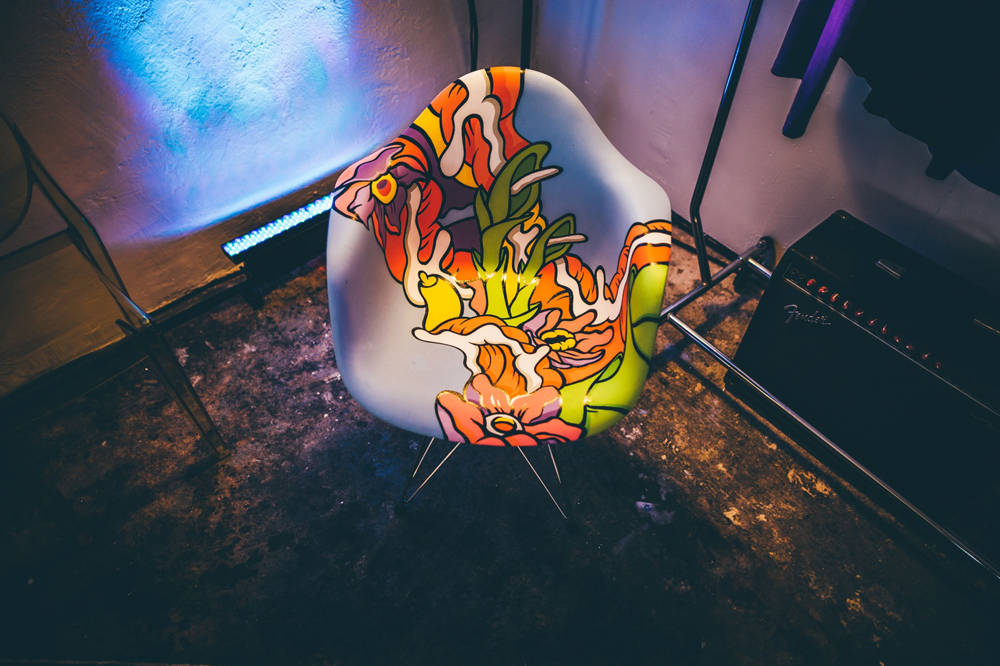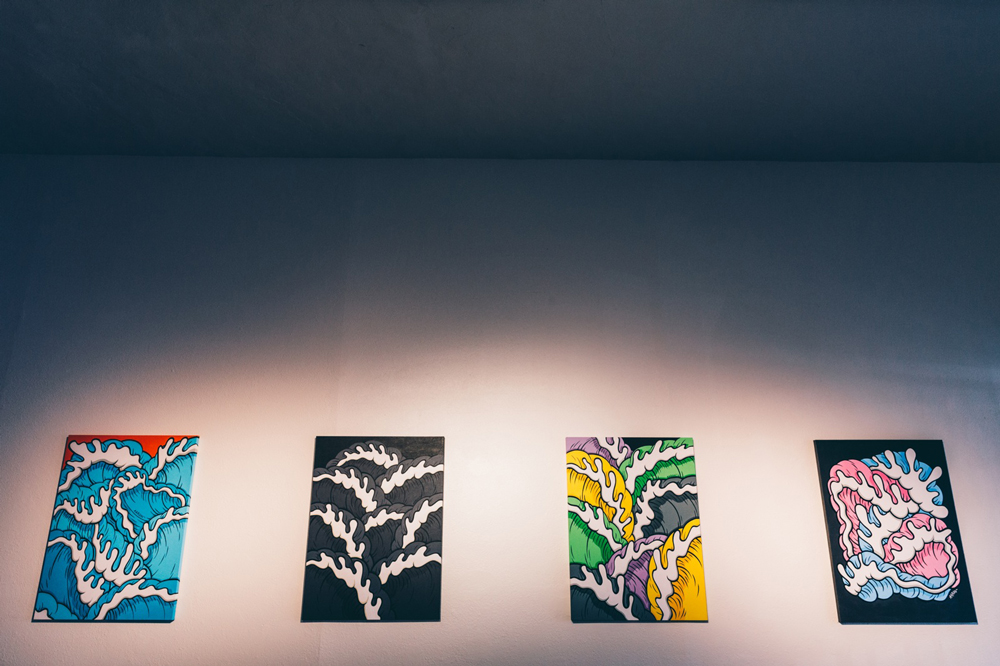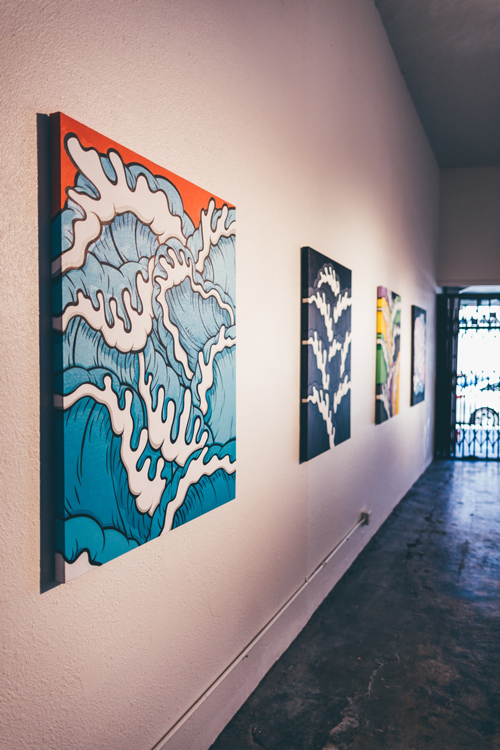 What else can we expect to see?
I have some tangible pieces, some cool displays, a lot of canvas pieces, and a preview at the artwork that will help influence the upcoming The Hundreds x Aaron Kai collab.
What do you like about working with streetwear brands like The Hundreds?
I enjoy the love I get from The Hundreds. One of the main things that helps me as an artist is support on different platforms. So a blog post, a magazine article, a wall to paint, all of these are things The Hundreds has helped me with. This is more than just a one-off thing; I'm building a relationship with The Hundreds and will continue to help it grow. Basically, I just enjoy the mutual support.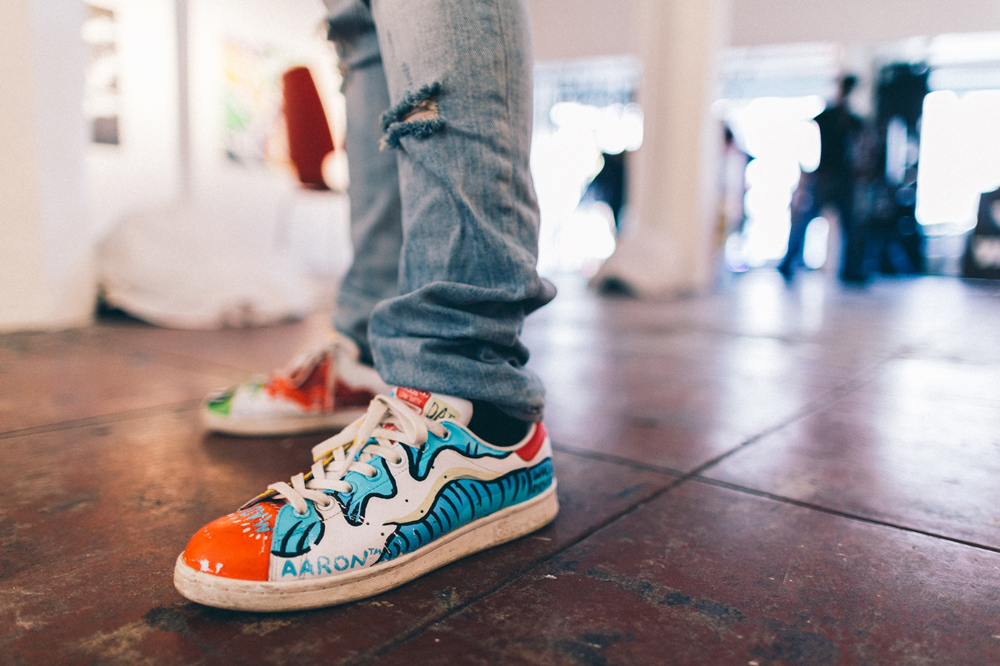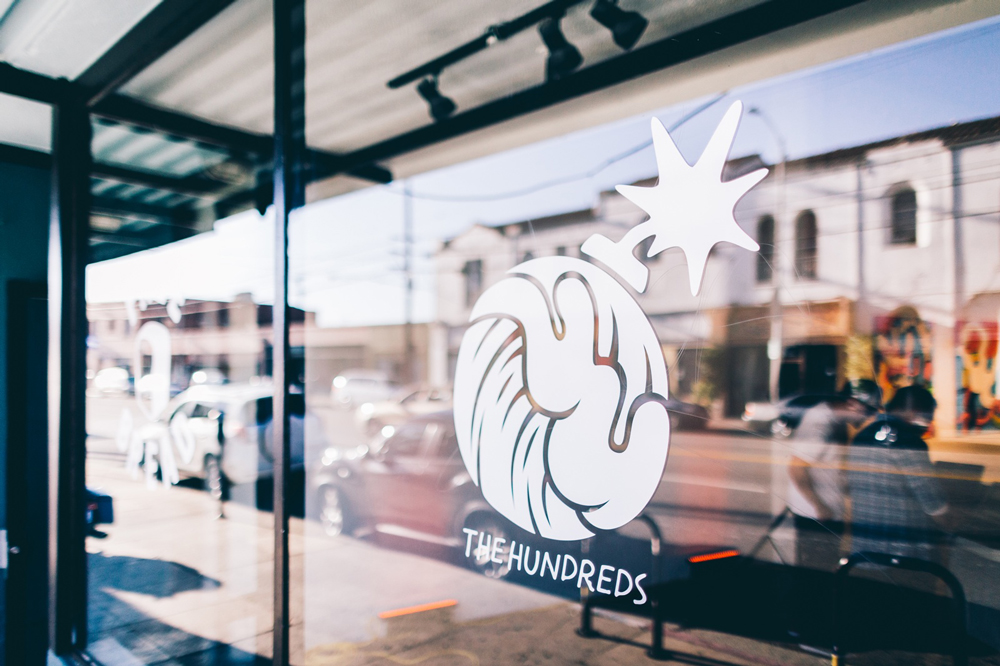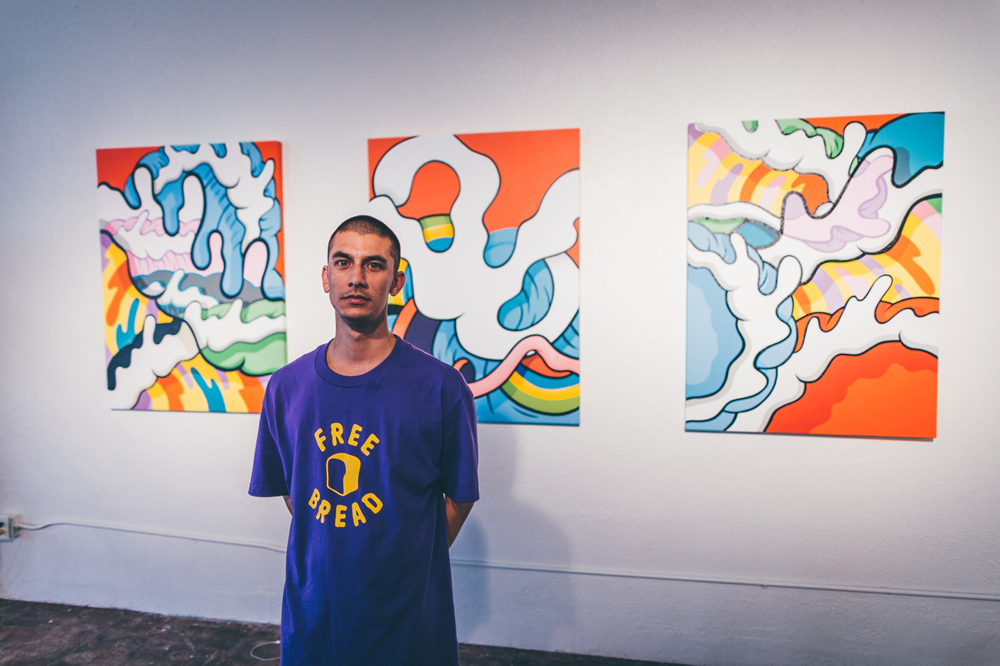 What is your favorite piece in the show and why?
Picking a favorite piece is like picking a favorite child, but the most interesting piece to work on was the Eames chair. The plastic seat and curves of the chair were challenging to say the least.
I know you're a fan of hip-hop... If this exhibition had one album as a soundtrack, what would it be?
Dirty Sprite 2.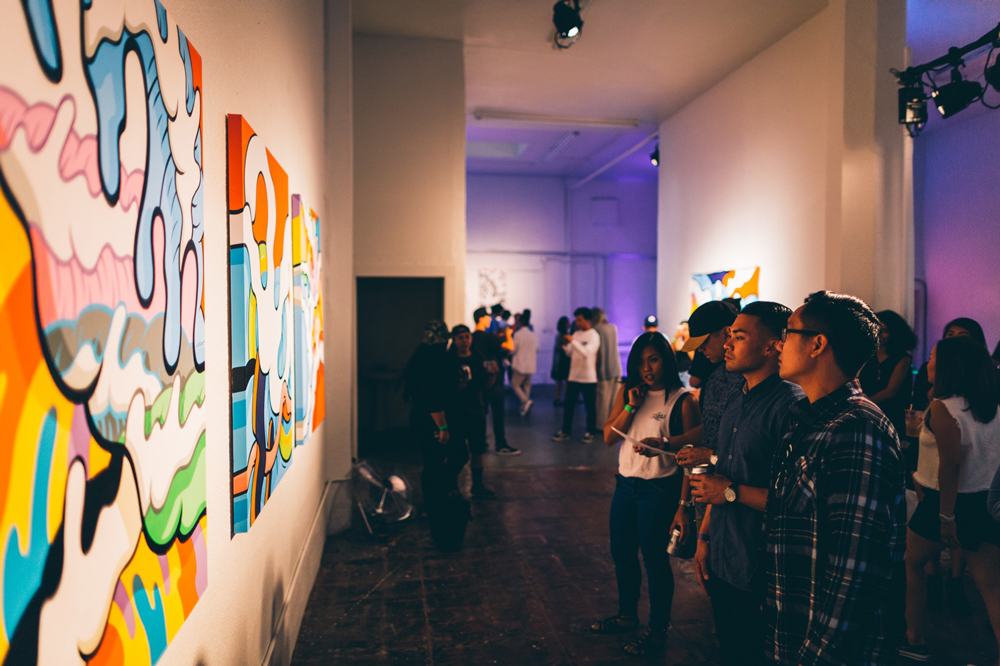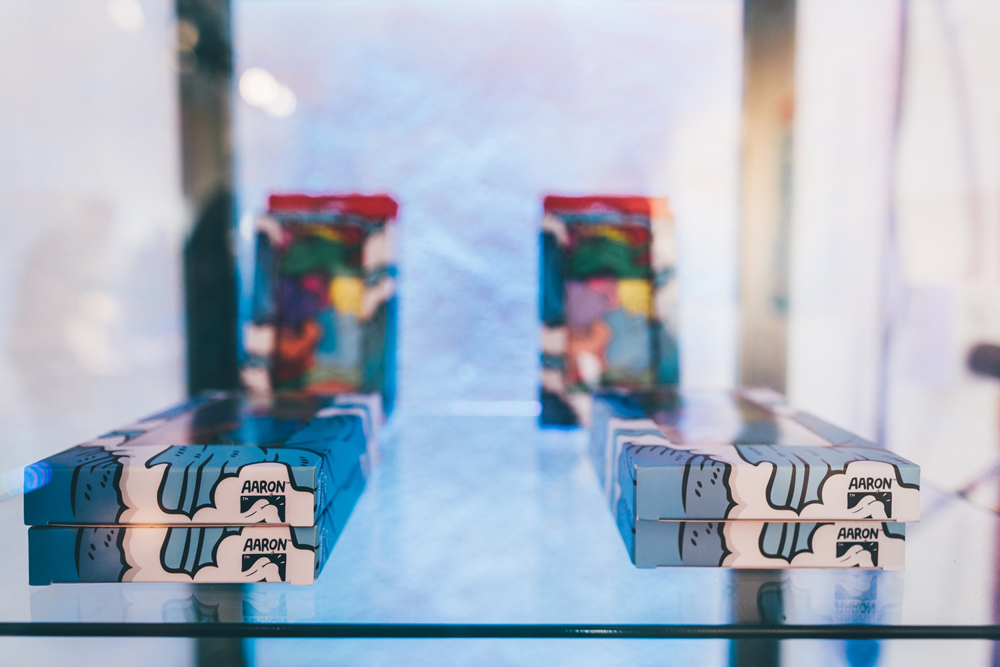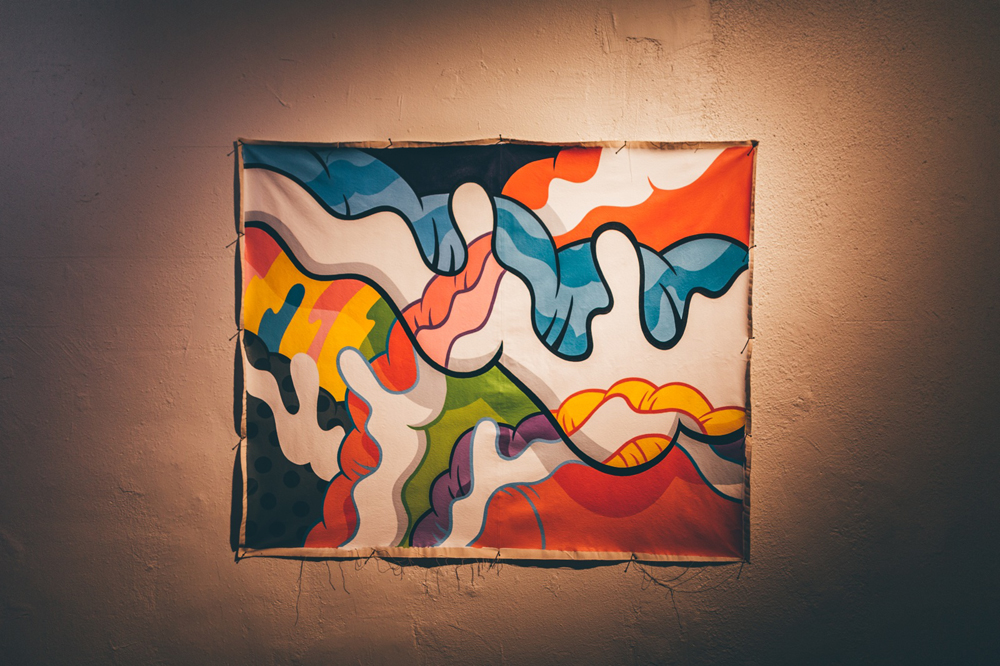 You also have a piece in Be-Street's Bootleg Bart Art Show, which is running this weekend as well. What did you make for this exhibition? How did you combine your aesthetic with The Simpsons style?
Yes, I have a "Wavy Marge" piece in the Be-Street Bootleg Bart show. I checked it out last night; it was awesome!
What one piece or project from your past are you most proud of and why?
I'm really hyped off of this pop-up because we really put everything together ourselves, a group of friends. That to me is the definition of Free Bread.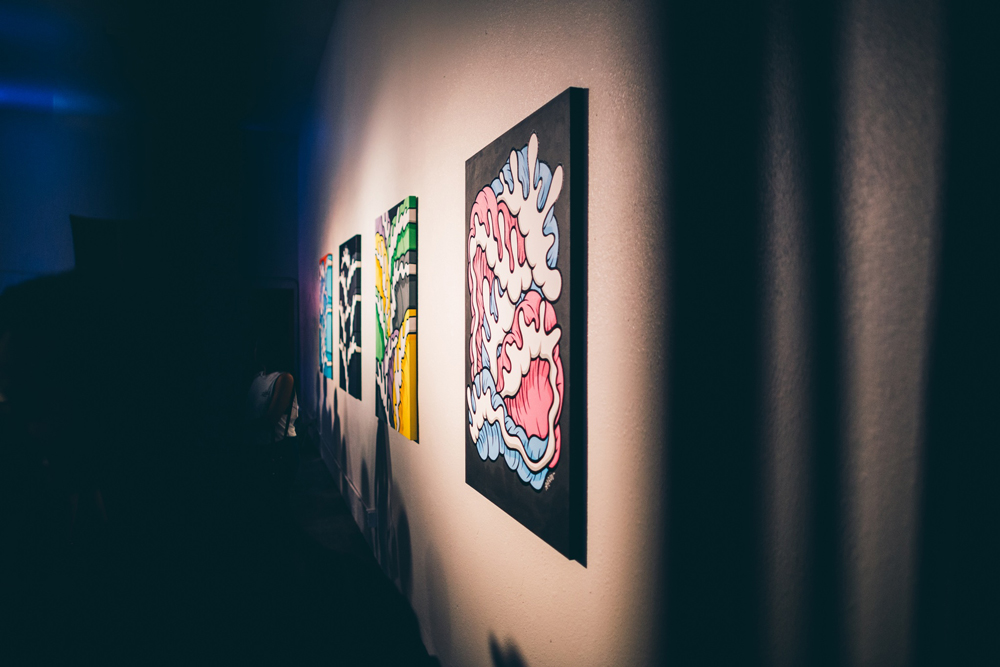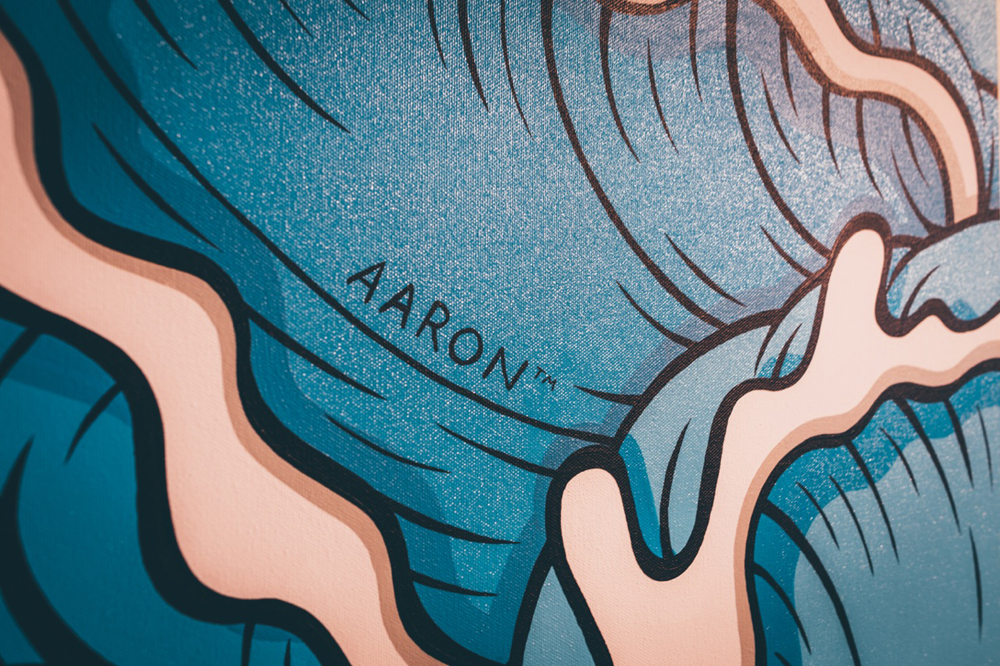 ::
Follow Aaron on Instagram @aaronkkai and Twitter @aaronkkai. Photos by German Vizcarra @vzmaestro.