Apple iPhone 7 – After two long years of development, the iPhone 7 was finally announced today—and it looks just like the current iPhone that's probably in your pocket right now. While the shape and silhouette are largely the same their are a host of improvements. Both the iPhone 7 and iPhone 7 Plus will arrive with a 12-megapixel camera with optical image stabilization and a larger ƒ/1.8 aperture along with a 6-element lens for brighter, more detailed photos and videos. The iPhone 7 Plus offers a second telephoto camera that works with the first to offer twice the optical room and a ten time digital zoom. What is also surprising is that Apple has finally dumped the entry level 16GB model—starting things off at 32GB, 28GB, and 256GB.
Source: Apple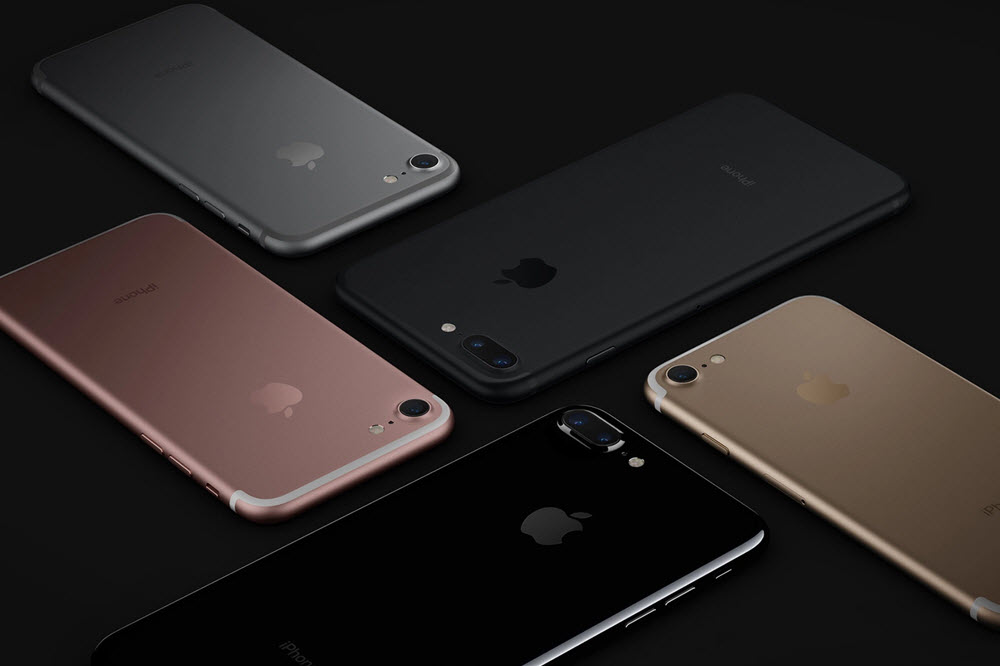 LIFUL Fall/Winter 2016 Drop 2 – Korean pop-stars are always caught repping BAPE and Supreme, but they have some strong streetwear brands as well—courtesy of companies like LIFUL. Besides maintaining a minimal aesthetic, the latest drop for fall and winter has been dubbed Mood. In lieu of the T-shirts and shorts enjoyed in the spring and summer, those warm weather staples are replaced by elongated trench coats, oversized cardigans, tapered shirts, and graphic hoodies.
Source: LIFUL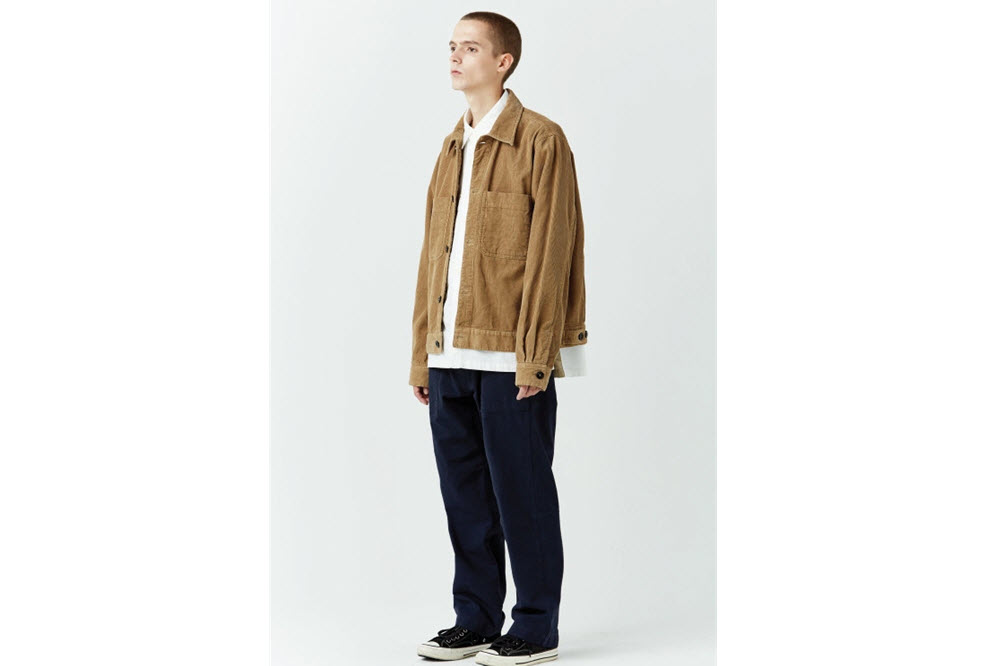 ACRONYM x Nike – Errolson Hugh flipped the Air Force 1 upside down last year and this time he works up the legendary Air Presto. The latest collaboration between ACRONYM and NikeLab offers the traditionally low-cut upper in a mid-cut design. The soles are tuned-up with a BRS carbon runner for distance while the uppers are made with two different types of breathable mesh. These exclusive Air Prestos are set to release tomorrow, September 8, in Berlin, Germany.
Source: Hypebeast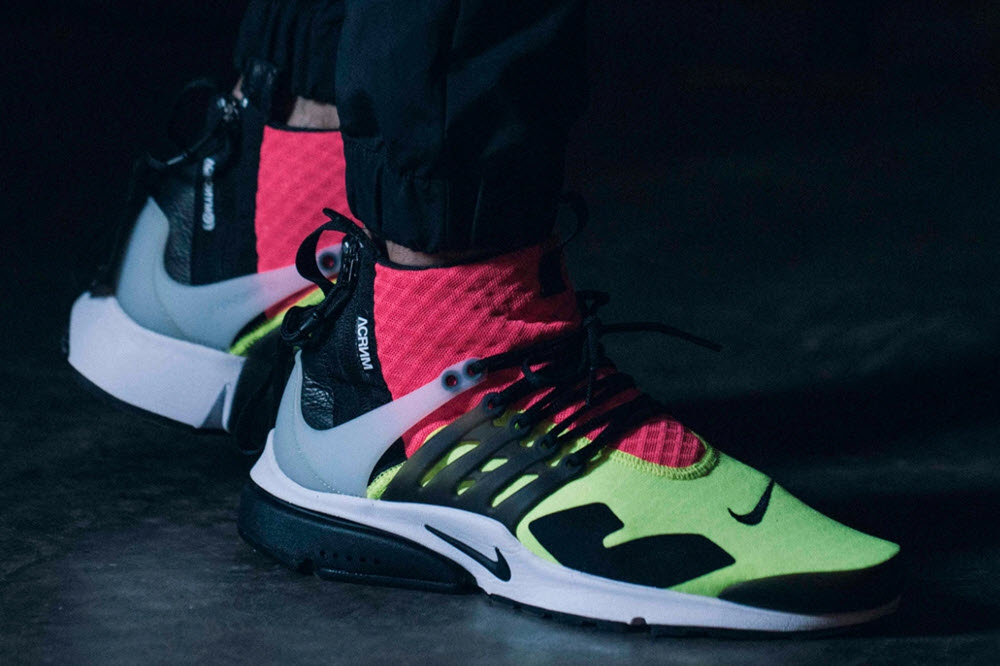 Outlier Co/Weight Hoodie – Hoodie is known for keeping things minimal and that usually means light and breathable. However, with the cooling temperatures and weather change, Outlier has lined up a hoodie with a bit of heft. The new Co/Weight Hoodie is a blend of terry knit for a smooth matte outer, but an interior made from soft merino wool. With two different textiles the hoodie is a natural temperature regulator and will arrive with both a zipper and pullover style.
Source: Outlier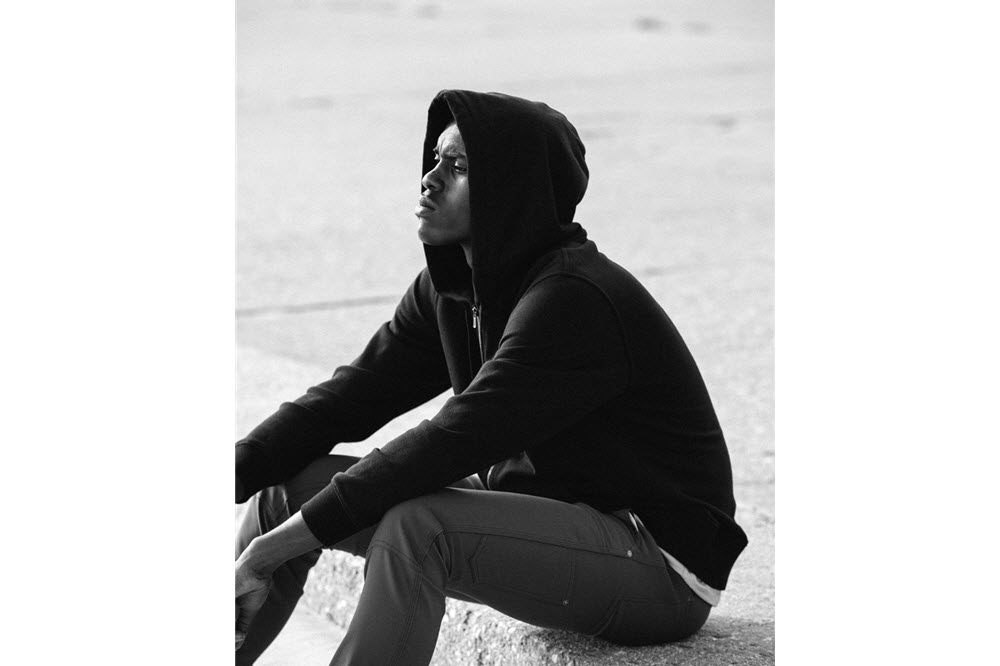 Bowers & Wilkins P7 Wireless – With Apple completely removing the 3.5mm audio jack on their latest batch of smartphones there are more and more companies getting into the wireless headphone game. The latest to opt for Bluetooth is Bowers & Wilkins as they take their luxurious P7 and removes all traces of archaic wired technology. Construction is exactly the same and arrive with plush leather ear pads, chrome accents, and a battery that is capable of 17 hours of continuous listening.
Source: Bowers & Wilkins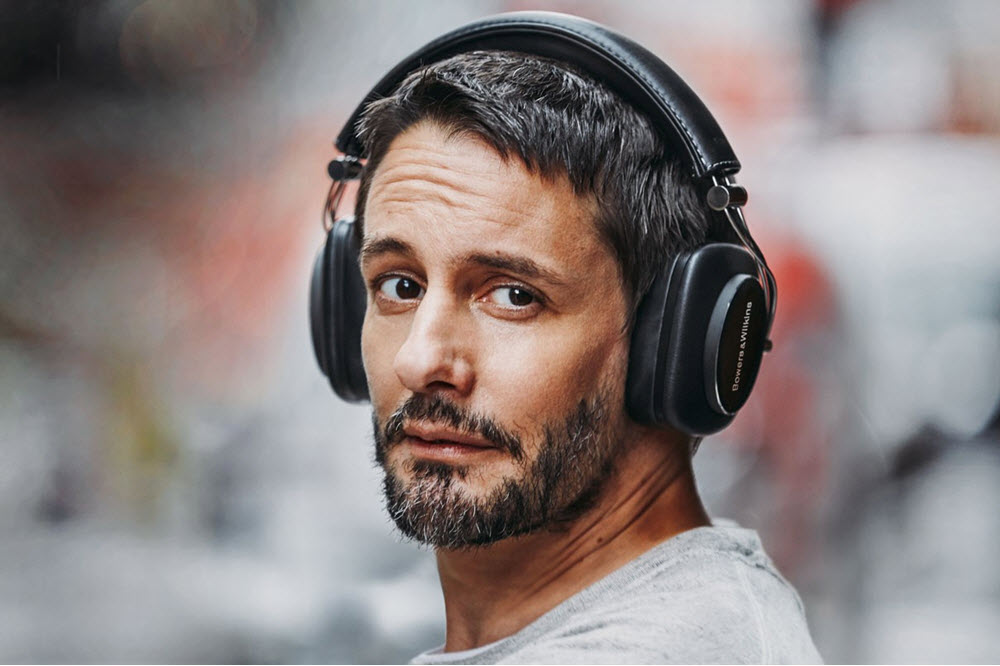 Sympl Supply Co. Neoprene Bags – If the thought of slaughtering animals for this skin turns your stomach, then you need to check out Sympl Supply Co. The Japanese brand is known for crafting beautiful accessories and this time they create a collection that is soft to the touch and durable without hurting a single animal. The latest surf-inspired bag collection come in all-black and have a matte leather feel and finish, but made from neoprene. The bags will be made available in three different sizes and include a duffel, tote, and dopp kit.
Source: Sympl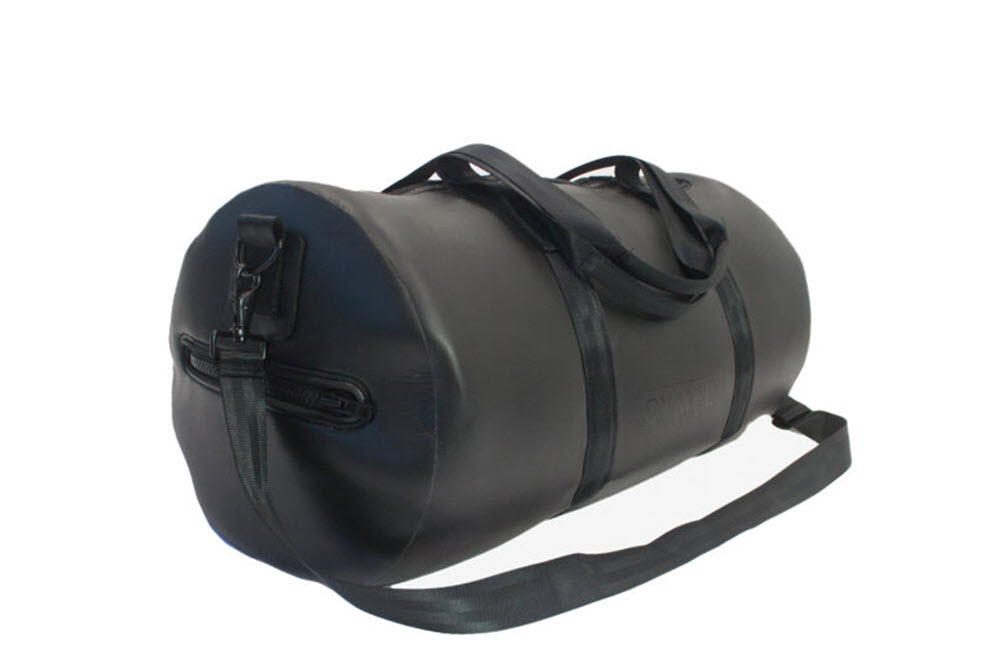 Nike x Stone Island – One of the oddest collaborations this season has to be the one between Nike and Stone Island. Both are timeless companies, but each is on different ends of the price spectrum. It's not unusual to spot windbreakers from Stone Island that retail over $500, so imagine one with a Nike swoosh. Nike has their classic Windrunner jacket made with the same Hyper Light Membrana and Membrana 3L TC that Stone Island use on their high-end technical jackets. In addition to the upgraded material the jackets are packable and come with a neat little co-branded label.
Source: Nike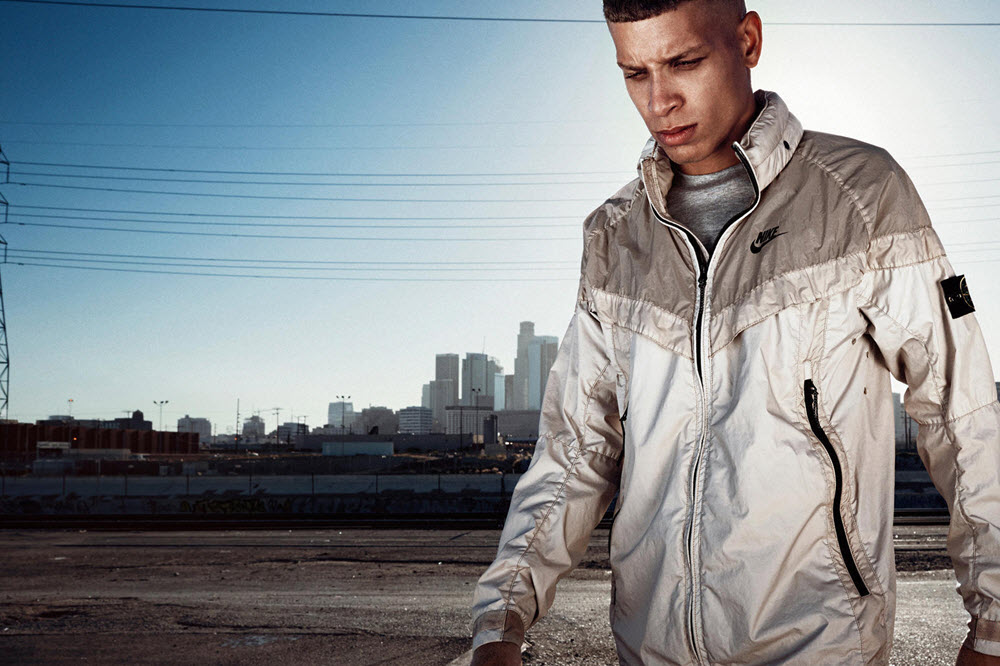 Brandblack The Raven – It's hard to go up against the likes of Nike and adidas, but Brandblack has managed to do a fine job. The budding brand is offering a new silhouette and The Raven is a blend of sport and fashion. The Raven is designed to take you the gym to the bar. Designed with a breathable and comfortable one-piece constructed upper the shoes sit on a full-length Jetlon foam sole. Look for The Raven to debut in three different colorways with a retail of $90.
Source: Brandblack