A month ago, I went online to read about Giant Robot, an Asian-American pop culture magazine which published 68 issues before ceasing publication in 2011. Giant Robot was a brand which expanded and grew into retail—T-shirts, plush dolls, mini-figures—but at its heart, it was an independent publication that gave its own distinct voice on topics that many mainstream publications did not cover. A day later, I ordered the first two issues of Giant Robot. Before they were a full-print magazine, Giant Robot was a 4.25 x 7 inches zine printed on plain white paper.
The first issue was 68 pages long. A sumo wrestler resting asleep covered the zine. Inside, the content included a review of Bui Doi: Life Like Dust, a film about Ricky Phan, a gang leader serving an 11-year sentence for armed robbery. A multi-page feature introduced the audience to the world of sumo wrestling, including capsule profiles of individual wrestlers, with facts, phone numbers, and even addresses. Daria Yudacufski wrote an essay about Asians and pop culture in a piece titled "I Hate My MTV."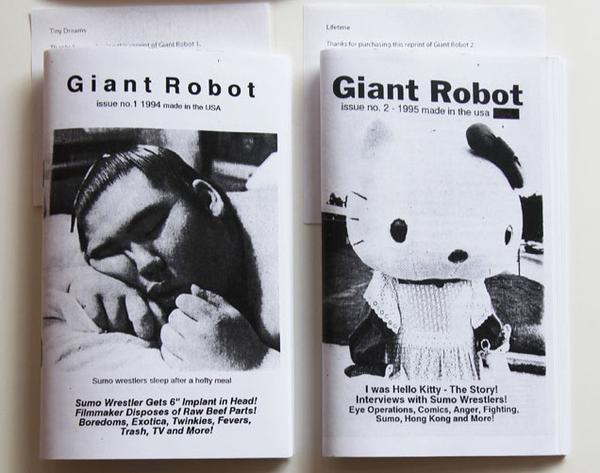 Photo: giantrobot.com
Published in 1994, the zine still feels just as fresh and inventive as when it was first released over two decades later. This is the power of zines, independent publications born out of love, and a desire to voice an opinion that other people deem unimportant, or to cover a topic where you could openly express yourself.
The history of zines trace back to the 1930s, when the Science Correspondence Club in Chicago started a science-fiction publication called The Comet. By the 1970s and 1980s, zine culture started to penetrate the punk scene around the world, with publications like Slash, Sniffin' Glue, and Punk. Punk culture and especially its music was very much rooted in being very anti-establishment. The do-it-yourself nature to self publish and self distribute zines to promote the culture seemed like a natural extension of what punk music was already doing.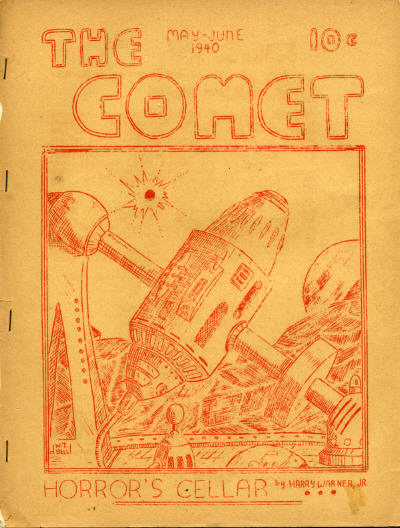 A 1940 issue of The Comet. Photo: zinefestpt.wordpress.com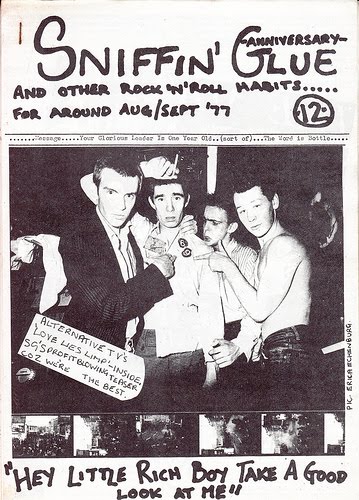 An early issue of Sniffin' Glue. Photo: kingygraphicdesignhistory.blogspot.com
Zines became a huge part of the Riot grrrl underground feminist punk movement in the early 1990s, and provided a platform for women to speak openly about issues like body image, sexual abuse, and other personal topics. As zine culture continued to explode, the internet became an easier place to publish and also crowdsource funding to make publication possible.
While print publications and newspapers have been beset by layoffs, reductions in budgets, and a movement away from print in general, zines have remained. Last year, in a New York Times Magazine feature on zines by Jenna Wortham, Devin N. Morris, the editor of 3 Dot Zine put it best when he said zines encourage people to have "inspiring interactions in real life."
"Zines are a living archive that will probably long outlast digital ephemera. They are political tools." -Jonathan Valelly of Broken Pencil
Unlike the disconnecting nature of social apps, zines didn't exist to create a distance between the author and the topics they wanted to discuss, but to help build a subculture of like-minded individuals who want to have difficult conversations.
Today, they cover a variety of topics, from politics, to being a format for artistic expression in poetry, illustration, or other creative forms, to the most bizzare zines about The Simpsons.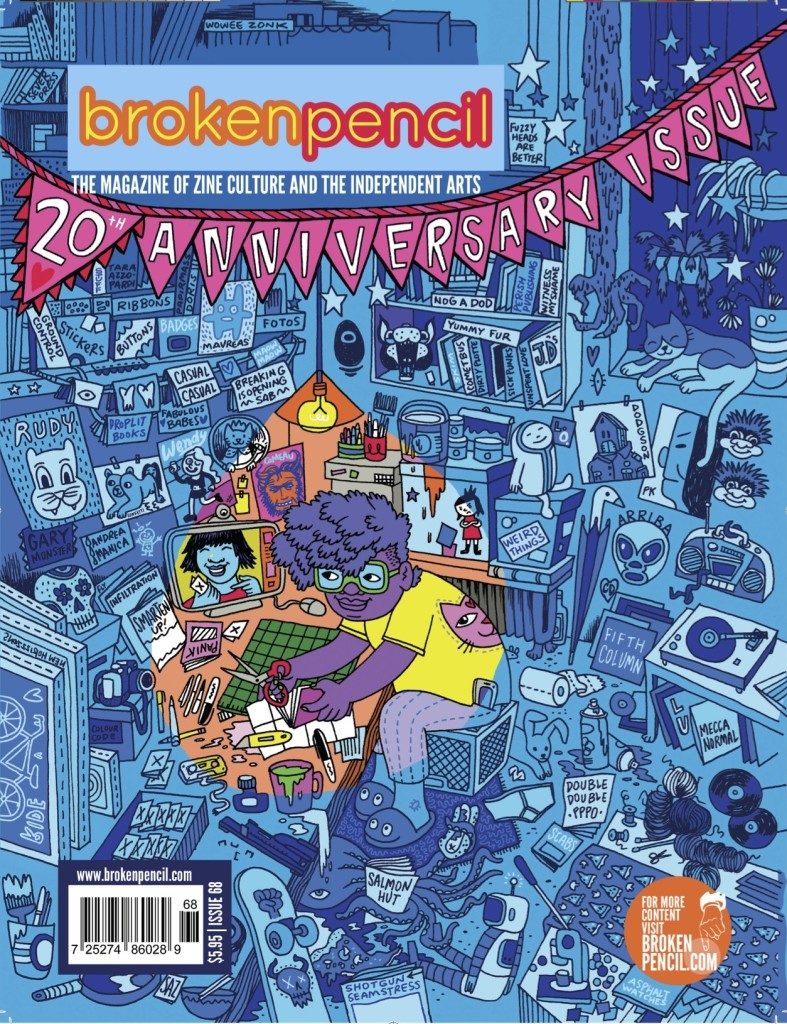 Photo: brokenpencil.com
Jonathan Valelly is an editor at Broken Pencil, a Canadian magazine that publishes four times a year, focusing on reviews of zines and other independent works. Valelly grew up on homopunk zines like J.D.s, Salivation Army, Fag School, and S.T.H. "The radical sex positivity, wild disregard for social mores, and unhinged cut-n-paste aesthetic appealed to me so strongly as a queer punk coming of age," Valelly said.
As someone who has kept a close eye on zine culture, Valelly has seen its resurgence in the market. "Zines are having a bit of a renaissance, as they seem to do on occasion," Valelly said.
Just like Giant Robot, many Asian culture-focused zines have risen up in recent years. Banana Magazine was founded by Kathleen Tso and Vicki Ho while they worked full-time jobs in New York. It has published three issues to date, with photo series, profiles, and first-person narratives that cover topics like the Kawaii style for men, Asian-Americans' relationship with jewelry, and the Asian flush. "Growing up in the suburbs of Texas, I lost a lot of my Chinese-Taiwanese heritage," Tso said. "The most satisfying part of Banana has been the self-discovery into my heritage, as well as expanding my understanding of other Asian cultures."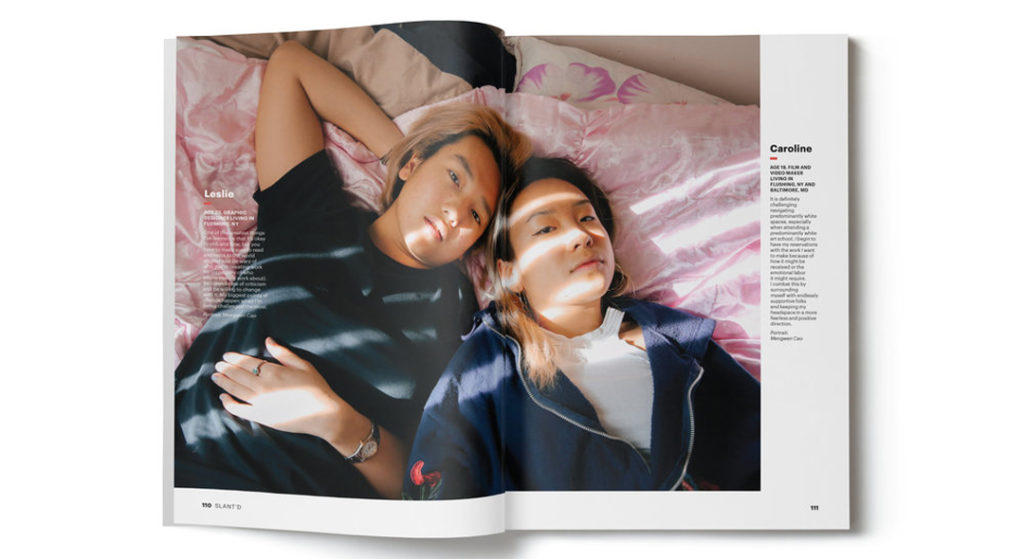 A spread from Slant'd issue 1. Photo: slantd.media
There are many others. Slant'd is the creation of co-founders Katerina Jeng and Krystie Mak as a yearly literary magazine to start meaningful conversations about Asian American identity by empowering people to share their real stories. "I live vicariously through the stories we publish," Mak said. "It's such a thrill and a privilege to be let in on someone's identity story. It's so intimate. I admire the courage and self-awareness that comes with being openly vulnerable. The most gratifying part of Slant'd is experiencing first-hand the power that creativity can have on personal growth."
daikon* is a zine started by a group of seven South-East and East Asian women and non-binary people living in Britain. Jun Pang, one of the founders of daikon*, was inspired to give a voice to people who were not represented in conversations about race and feminism. "It stems out of a consciousness of not wanting to take up too much space in people of color communities due to aspects of our privilege," Pang said. "But also a desire to show the ways in which we are affected by white-dominated societies."
"In the publishing world in which the most valued voices remain white, cis, heterosexual, the accessibility of zines allow for a form of resistance." -Jun Pang of daikon*
Naturally, as a Chinese person who was born in Hong Kong and grew up in Canada, these zines offer a natural appeal, to find both like-minded and very different perspectives on navigating issues dealing with your cultural identity growing up.
But beyond just zines that might feel like they exist in a comfort zone for me, the best part about exploring the subculture of independent publications comes in the form of finding perspectives on topics that I might not otherwise care about, because they're simply not made available to me by more mainstream pubs.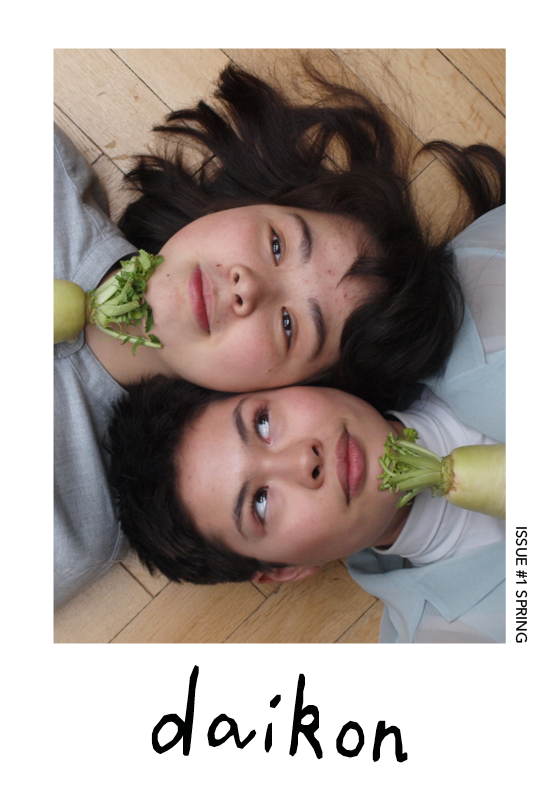 Photo: daikon.club
One example is Mundial, a fanzine focused on the subculture of football (or, as they call it in America, soccer) is one example. Dan Sandison, editor of the magazine, wanted something that would go just beyond the general news stories of soccer. He wanted to create a publication that gave life to things that football fans were talking about—fan culture, jerseys, cult players—but weren't able to read about. Mundial is publishing its 13th issue in March.
"The best print product comes from creative independence," Sandison said, "and people who really want to tell their side of the story, because you can't find it being told elsewhere. These magazines, if done properly, are so much richer and more influential than the vast majority of mainstream titles."
Influence can be measured in many different ways: sales, audience reach, and all of the analytics and numbers that help a zine survive. Or sometimes its impact is completely quantifying, as is the case with Dope Girls, a zine started by Beca Grimm and Rachel Hortman, which allows female-identifying and non-binary artists to tackle the intersection of cannabis culture and feminism.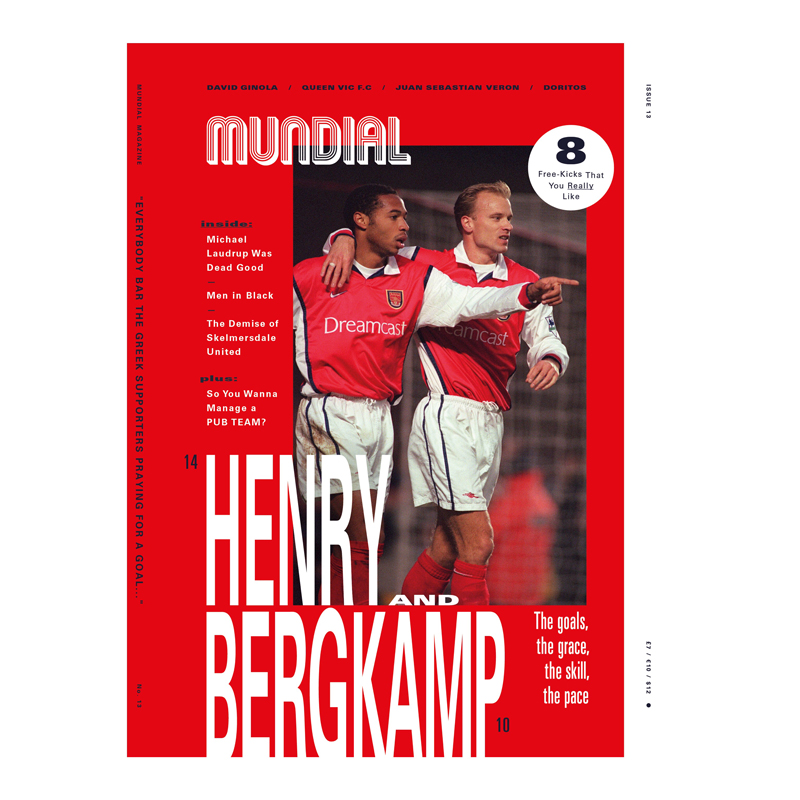 Photo: mundialmag.com
It went from a fun project to the zine eventually connecting with Planned Parenthood Southeast, the organization to which Dope Girls continues to donate their proceeds. Grimm points to those donations and the ability to make an impact as the most satisfying part of working on the zine. "A close second is seeing the community rally here in Atlanta in support of other women and nonbinary people's access to healthcare," Grimm said.
All of the zine creators and editors I talked to agreed on one thing, even if they said it differently: to have control of your publication, to lend a voice to a particular population about specific topics not covered by mainstream media was the most satisfying part. To be able to provide a platform to amplify these voices creates a community that lasts, speaking to the longevity of the subculture.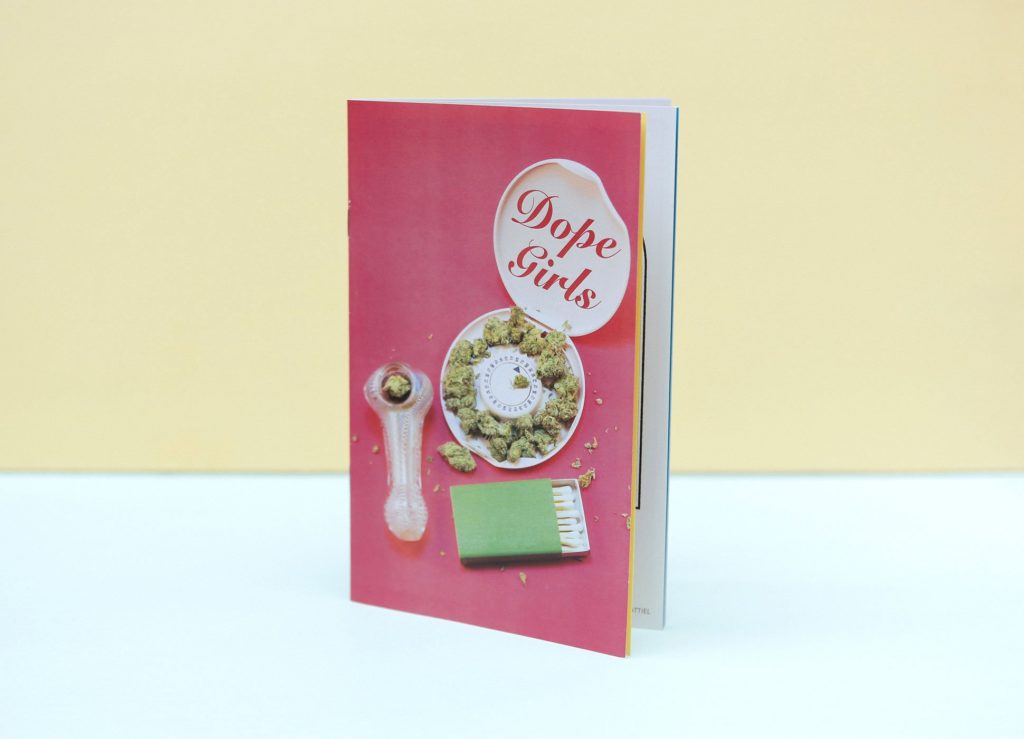 Photo: dopegirlszine.org
"The zine ecosystem is special and crucial in so many ways," Valelly said. "Zines share information not necessarily to the widest possible audience, but to safe and specific audiences and distribution networks. They are means through which marginalized people especially can hone and share their stories, their wisdom, their questions in a platform that is totally under their control, limited not by code or follower reach, but by the materials they use, their own capacities and chosen scope, and often, their geographic location. Zines are a living archive that will probably long outlast digital ephemera. They are political tools that can be used for organizing, safety, political empowerment, and so much more.
While some of the zine creators of today grew up on reading their own favorite independent publications, others took different routes to arrive at the same place of wanting to have their own platform. Jade Chao of daikon* remembers browsing her first zines at a comic book shop called Orbital in London, which opened her eyes to the possibilities of independent publishing. She was later inspired by One of My Kind and STRIKE!.
"The best print product comes from creative independence." -Dan Sandison of Mundial
Grimm of Dope Girls was not into zine culture at an early age, although her earliest memory of an independent publication traces back to fourth grade, when she started a summer camp newsletter that she thought was pretty edgy at the time. "It was not," Grimm clarified. "I wrote nail polish reviews." Both Grimm and Tso from Banana Magazine listed Seventeen and CosmoGirl! as later inspiration, but for different reasons. Grimm saw the potential of print publication. Tso was inspired by the fact Asians were never represented by any content in beauty magazines.
Everyone I spoke to recognizes the challenges of independent publishing, but also reinforced the importance of continuing to offer these perspectives, even if there are significant financial rewards down the road. There's a greater impact that can be made besides just dollars.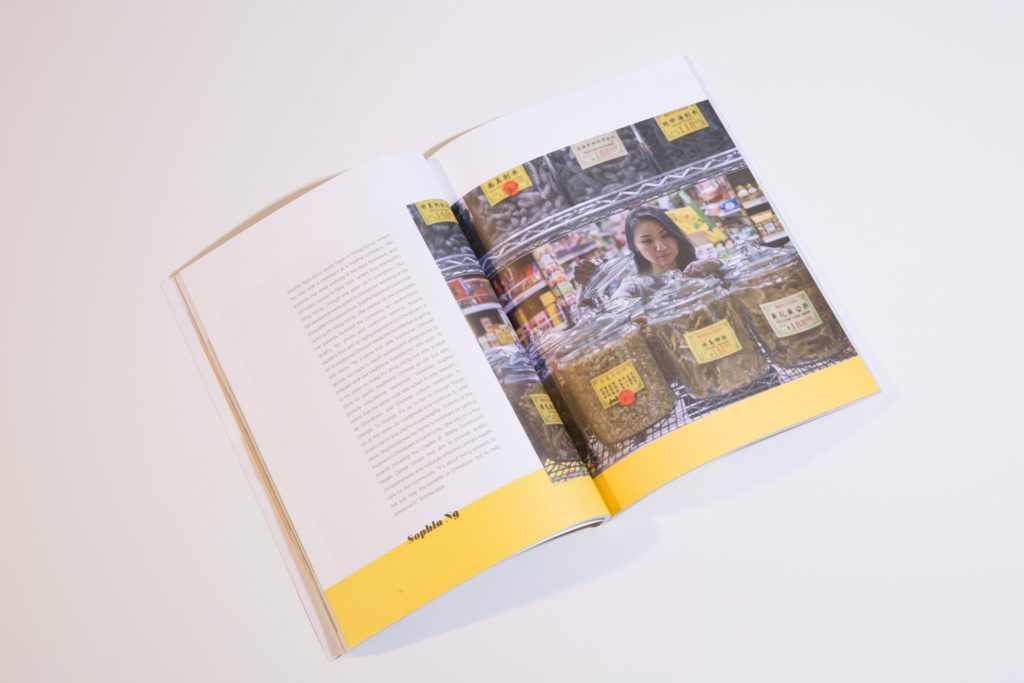 A spread from Banana issue 3. Photo: banana-mag.com
"In the publishing world in which the most valued voices remain white, cis, heterosexual," Pang of daikon* said, "the accessibility of zines allow for a form of resistance. And that resistance is empowering." The communal aspect of zine creators is a huge draw too, and one of the reasons why as long as independent thinkers and creatives are putting in the time, zines will outlive everything.
As an example, Slant'd is a member of Mag Mob, a collective of independent, New York-based, female and gender non-binary publishers including Ravenous Zine and Polychrome Mag.
"It's imperative to have voices unrestricted by whoever is writing the checks. We need to empower the oppressed, the marginalized." -Beca Grimm of Dope Girls
Not everyone is as optimistic. Grimm points to Creative Loafing, an alt-weekly in Atlanta where she worked at with Hortman, that laid off almost its entire staff late last year. The recent loss of LA Weekly's spirit is disconcerting to Grimm as well. "It's imperative to have voices unrestricted by whoever is writing the checks," Grimm said. "We need to empower the oppressed, the marginalized, those who have never been handed the microphone."
Creative Loafing didn't cease to exist in 2012. Rachel and I actually met working there in 2015. However, late last year they laid off almost the entire editorial staff. It's technically still existing, albeit in a very different form these days.
Asked to list some more recent zines that he's been inspired by, Valelly of Broken Pencil listed two in particular: A Journal of Plague Year, a zine by Tom Thor Buchanan which documented the author's complex relationship with food, eating, and the body which was interpolated with information and reflections on the Minnesota Starvation Experiment from the 1940s, and Write or Die Vol. II, a collection of poetry, collage, political reflection, and personal thoughts by a writer's group called the Papyrus Collective who lived inside a California prison system.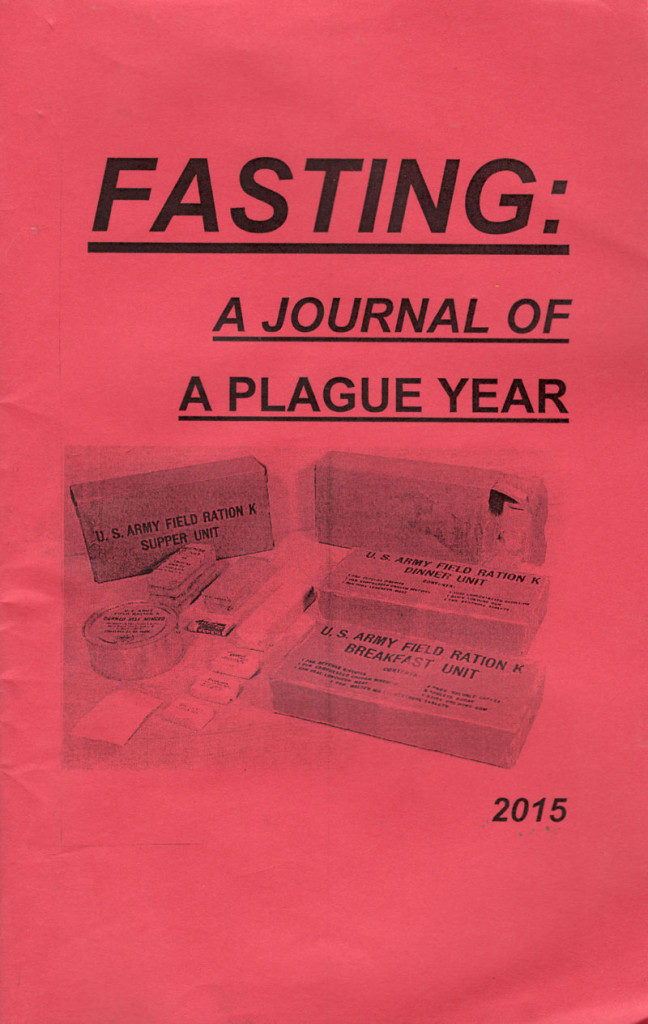 Photo: brokenpencil.com
These two, and every other zine mentioned in this article, and the countless others out there, is proof that zines are here to stay. In fact, they are becoming the most important voices as the media landscape continues to face both financial and political threats.
"Independent voices in media are increasingly important," Pang from daikon* said. "From a diversity standpoint, having more meaningful representation of perspectives from people of color is hopefully a sign that we are beginning to break down some of the historic barriers facing our communities. It's not enough for people of color to simply have a space in institutions in the media; what matters is that there are continually new and different critical voices getting a platform to interrogate existing perspectives, to ensure that no one is getting left behind and that we aren't perpetuating the same ignorance we have previously been critical of."
***