Kaufmann Mercantile Walnut Tool Box – Fixing things up around the house is hard. Here's a little incentive from Kaufman Mercantile with a beautifully handcrafted tool box. This simple rectangular box is made out of reclaimed tropical Nogal, better known as Nicaraguan walnut. The tool box has a stackable two-compartment design with a top tray for the essentials, and the bottom for the larger tools. Besides holding tools, the box is a real cool way to stash things away from prying eyes; no one wants to bother with a tool box, trust me.
Source: Kaufmann Mercantile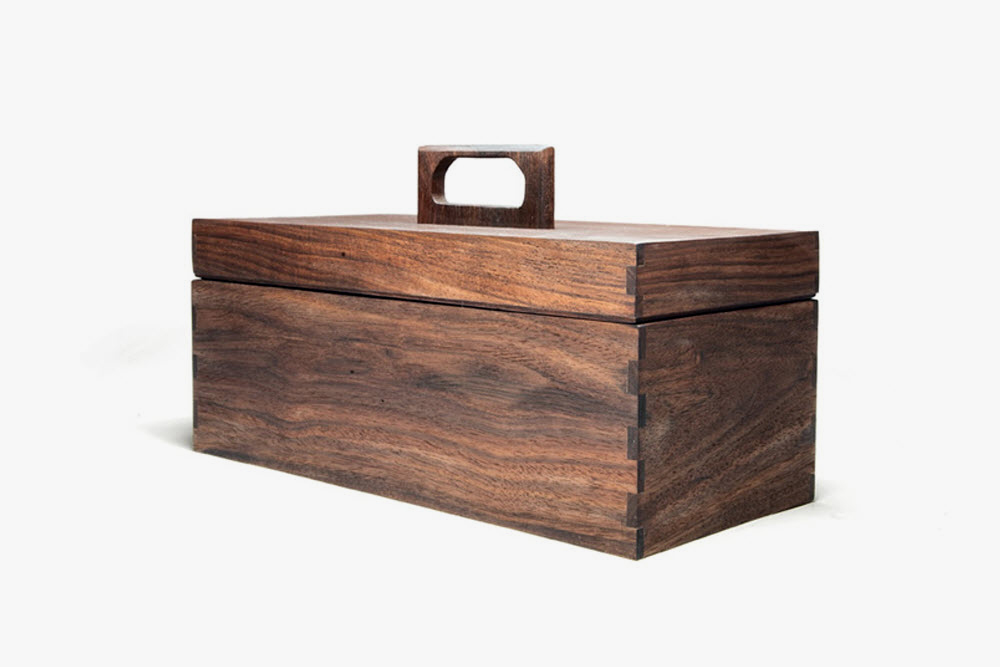 The Simpsons x Dover Street Market – You don't celebrate 25 years on television lying down and The Simpsons looks to Dover Street Market to showcase the relationship between Homer and Bart. The patriarch and his mischievous son are printed across the front of T-shirts, raglan shirts, sweatshirts, and a mug by Fire-King. The graphics seems a bit generic, but remember that The Simpsons aren't actually involved in the designs. The collaborative pieces will arrive in stores March 15, Saturday.
Source: ZOZOVILLA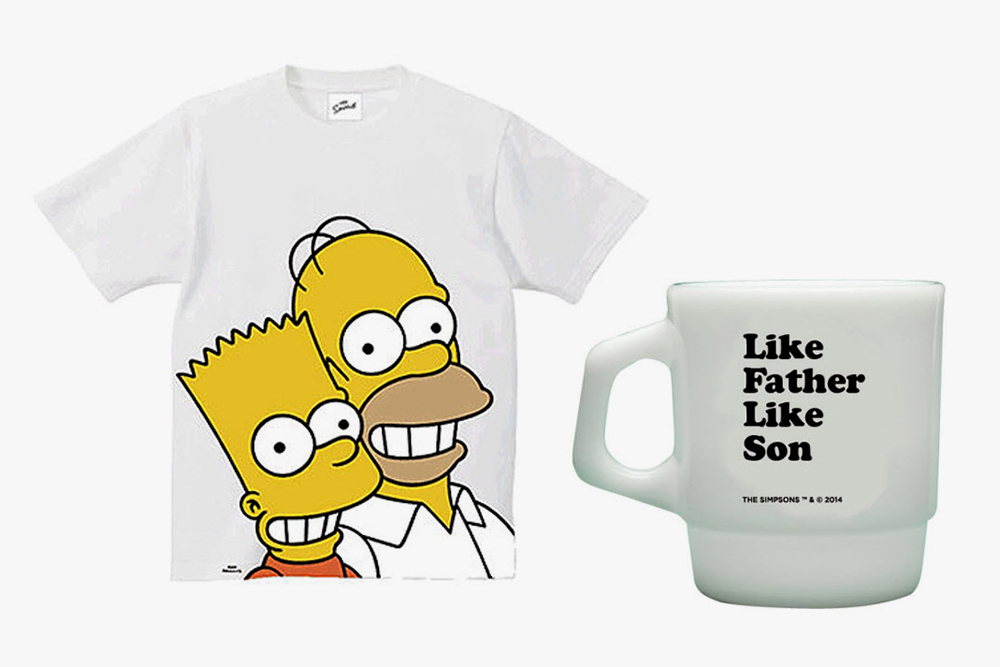 10.Deep x Timberland – 10.Deep is one of the few brands that has managed to maintain their own style aesthetic over the years, and recently they have been tapped by Timberland to create a special project. The two brands get together to re-make the "Euro Hiker Boot." Look for two new colorways that have been dubbed "The Nomads" to be available in red/navy and navy/wheat. The boots will be accompanied by matching co-branded long sleeve T-shirts and beanies.
Source: 10.DEEP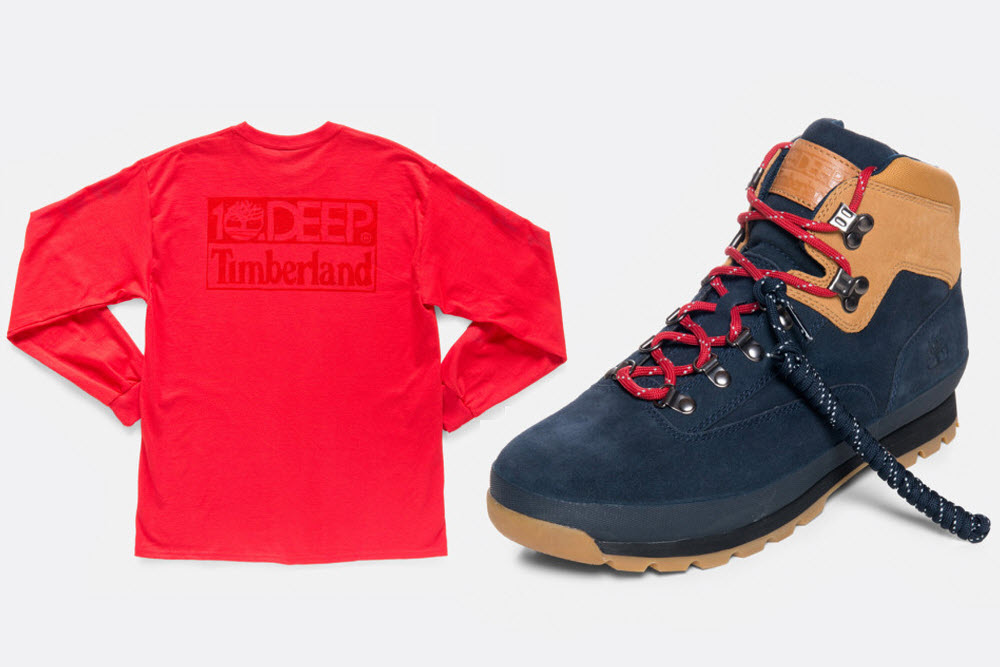 Filson Duffle Backpack – The trails are calling and the Filson duffle backpack can accompany most any journey. This duffle begins with the famous Filson canvas, and the exterior is lined with a handful of pockets. The duffle backpack keeps things dry and safe through a large drawstring across the top, and a zipper across the body. The bag even has an integrated rain cover for further wet weather assurances. The bag is proudly made in the USA, and like any other Filson products, it's meant to last a lifetime.
Source: Filson