3Sixteen USN 5-Panel – Since 3Sixteen's departure from streetwear, the brand moved onto menswear with a clean and simple approach. Working with mills in Japan for their denim and sourcing shirt patterns in New York has somehow got them back to the tried and true 5-Panel camp cap. This accessory may be reminiscent of streetwear, but it lends itself to those who just want a comfortable hat. The 5-panel is made from foul weather deck pants discovered at a vintage military supply warehouse in Los Angeles. 3Sixteen then deconstructed and  resewed the pieces together to form the hat. These unique 5-panel hats are made to be water and wind-resistant, and limited to only 50 pieces.
Source: Selectism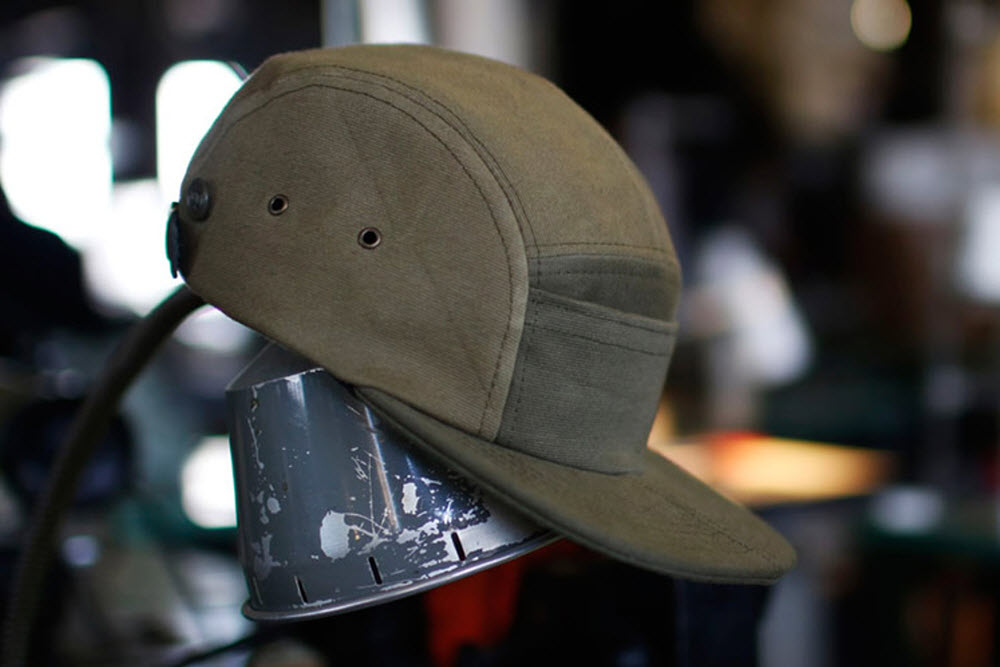 Shepard Fairey, INVADER, and FAILE for BNE Water – Living in the US means that drinking is only a spout away (unless you're in West Virginia), but throughout the rest of the world, potable water is not always an option. BNE Water is looking to bring awareness to this social problem with help from Shepard Fairey, INVADER, and FAILE. Each of of these gifted artists has contributed a design for a limited edition T-shirt. Each design is limited to 100 pieces, and each T-shirt sold will have a portion of the profits donated to Tony Hawk-approved charity:water.
Source: BNE Water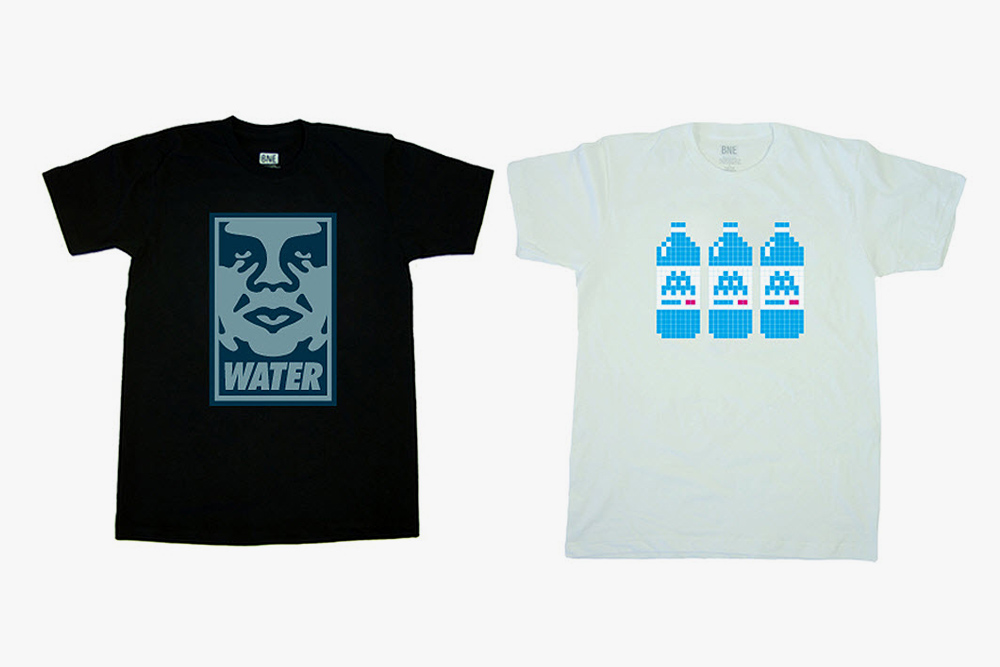 Common Projects for SSENSE – Common Projects has always relied on clean design to sell their shoes, but with Japanese retailer SSENSE calling, they quickly changed their tune. The collaboration yields a new basketball sneaker with paneling that resembles the classic Nike Dunk high. The exclusive sneaker has a Georgetown Hoyas colorway with the use of gray and navy. The supple premium leather sits on a white midsole and black outsole. The shoes are available now exclusively though SSENSE for $560.
Source: SSENSE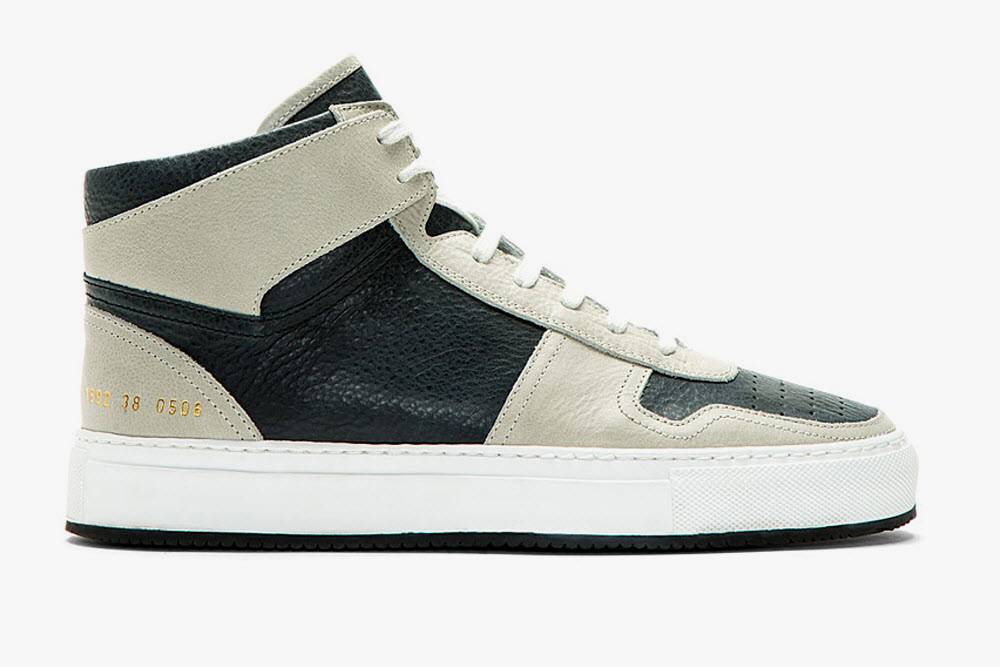 Selfridges Skate Deck – Decorating walls with skateboard decks is a real thing, and purveyors of high fashion like Great Britain's Selfridges is looking to capitalize. The boutique has enlisted the help of notable designers and brands that include Jil Sander, Hood By Air, Yohji Yamamoto, and Saturdays Surf NYC. It's not hard to imagine a piece of wood as art, but it certainly seems contrived when the list of contributing artist lack any connection to the skate culture.
Source: Selfridges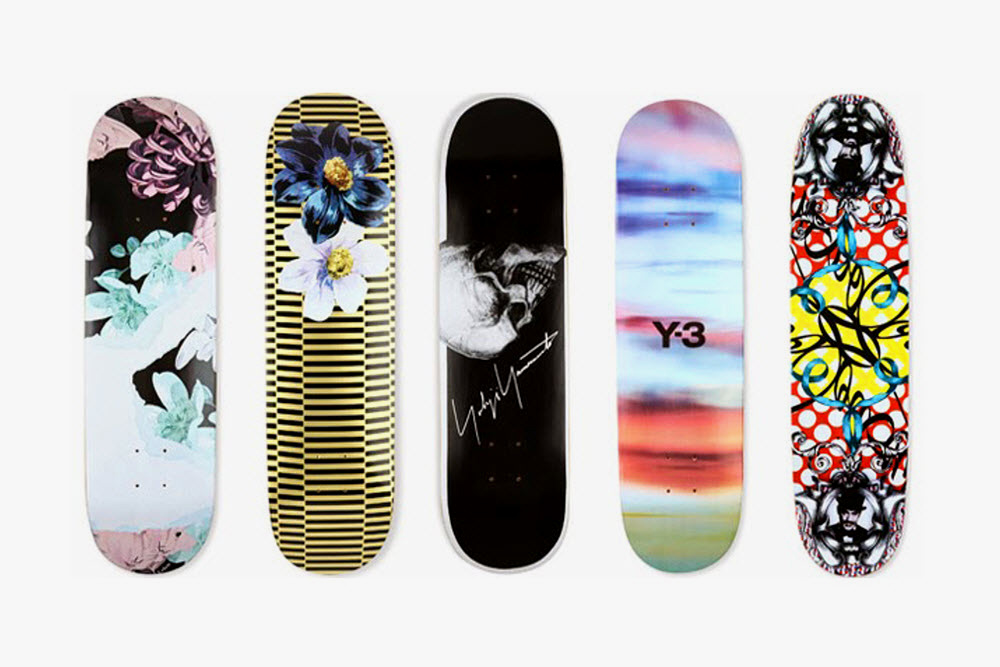 Nikon V3 – Nikon may have been late to the Micro Four Thirds game, but it's making up for lost time with their new V3. The interchangeable lens camera is aimed at the enthusiastic photographer with an improved 18.4 megapixel sensor and new image processing chip, along with built-in WiFi, 1080/60p video capture, and slow motion video capture at 720p resolution. The V3 also comes with a 3″ tilting LCD touch screen, and the world's fastest continuous shooting with autofocus.
Source: Nikon