After shooting around in the streets with Travis I had an opportunity to meet up with Ben McCosh and the good people of Chrome Industries at their HQ/Storefront. I have been a fan of their camera bags since they launched, and since then have learned a bit more about the brand as a whole. So I thought it would be pretty cool to get to meet everyone and see what they're all up to. What I saw was a positive group of people all working together for a brand they believe in, and it shows in the product along with their ideas and outlook for the future.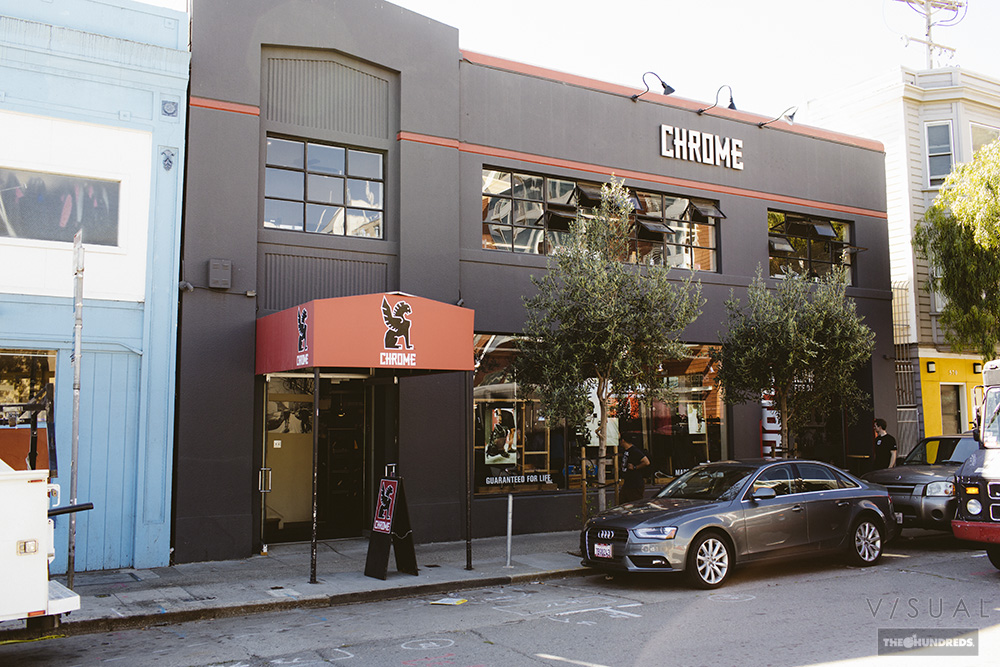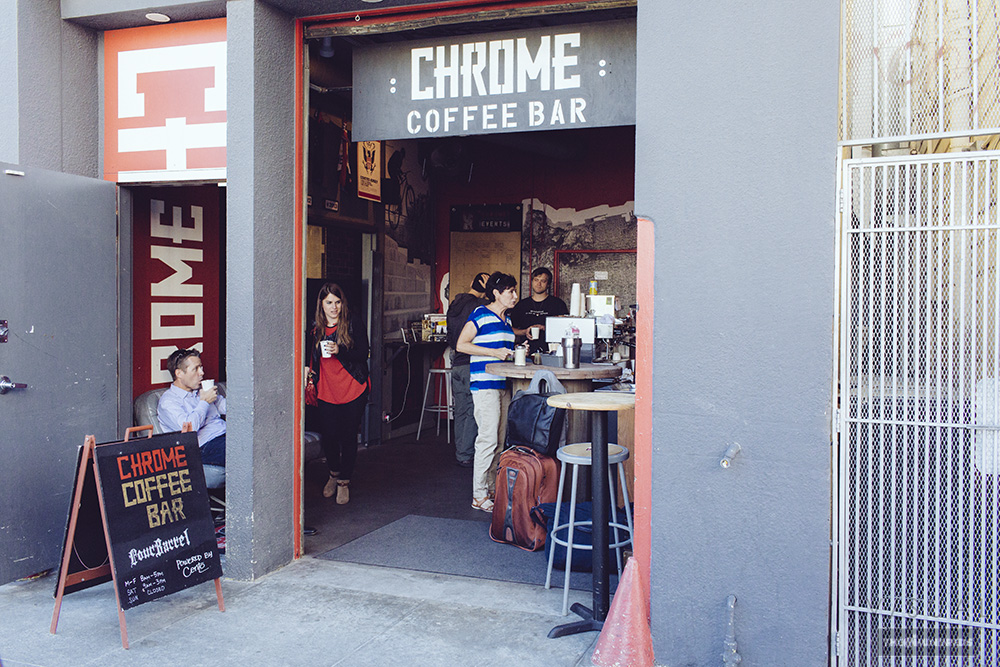 They also have their own in-house coffee spot .  . . Genius.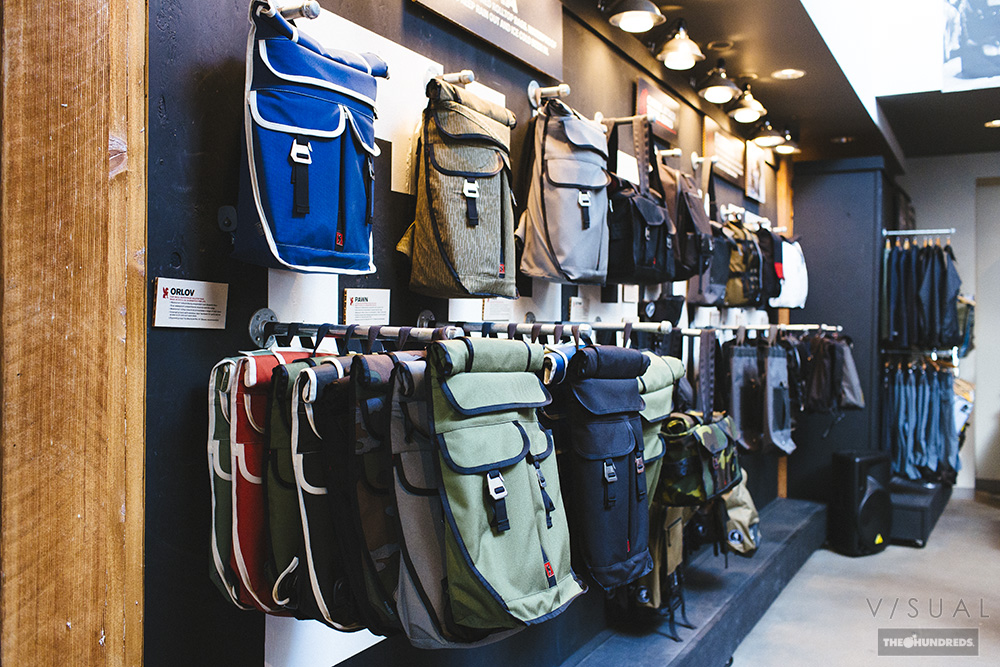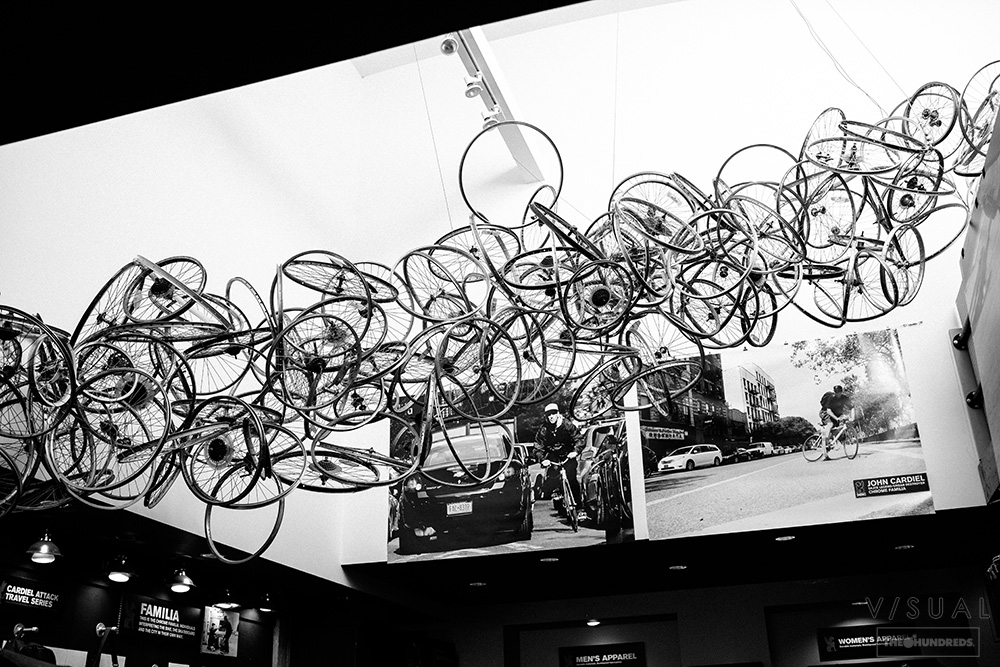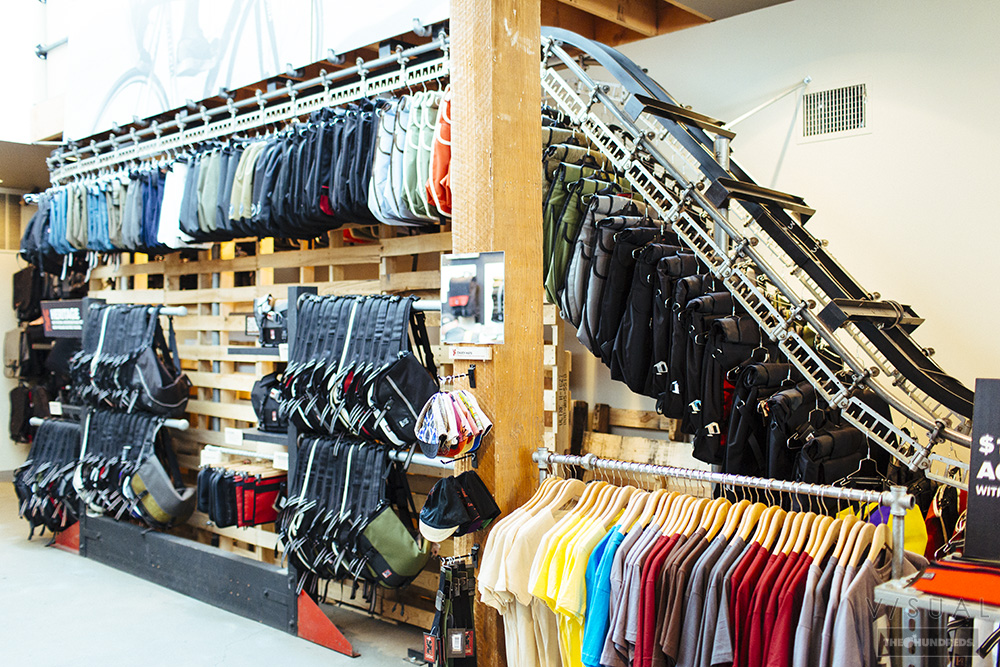 This dry cleaning rack is being put to good use.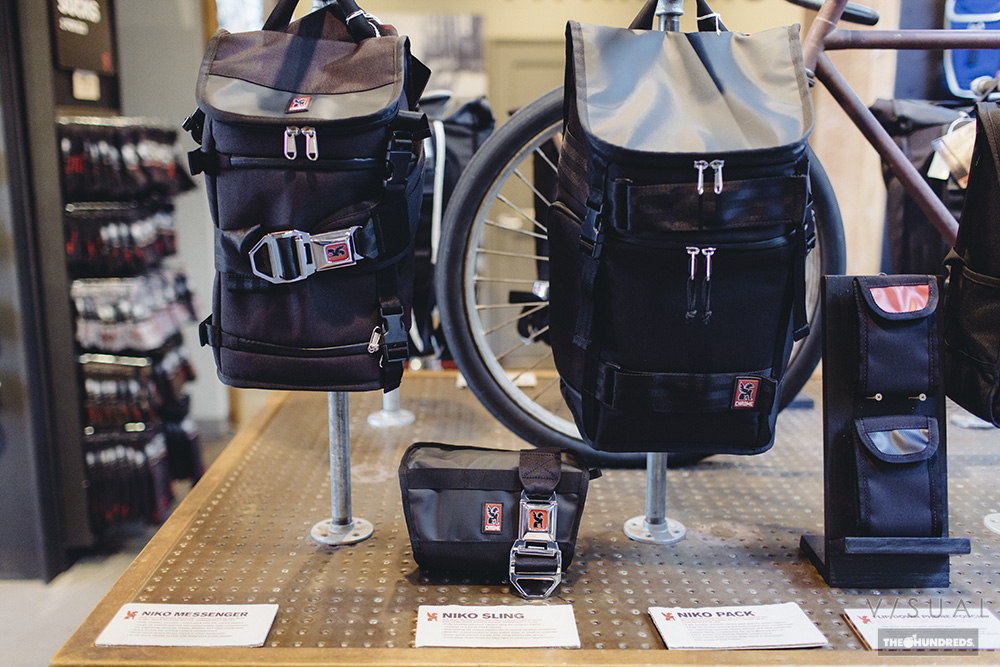 This is their Niko camera bag collection. Good stuff here.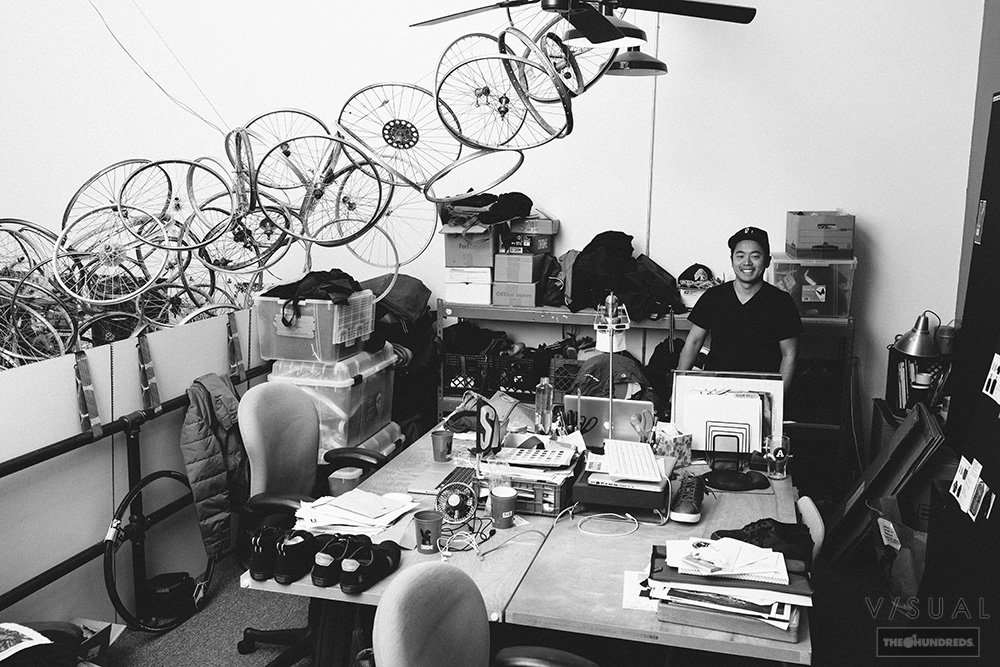 What up Howard Li, the man behind the Niko.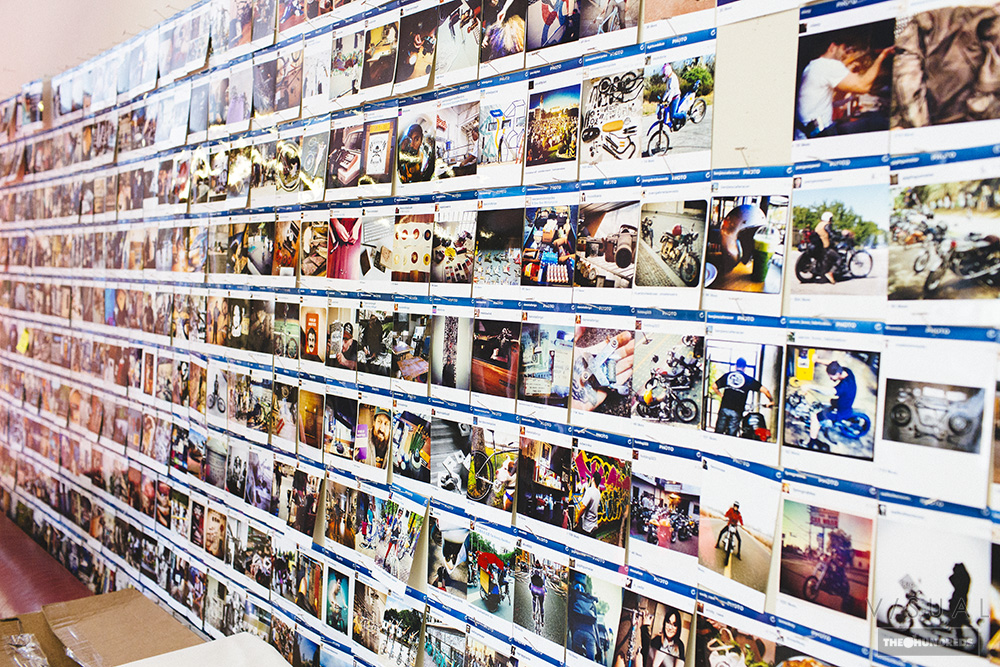 This was a wall of prints of various users of Chrome bags from Instagram.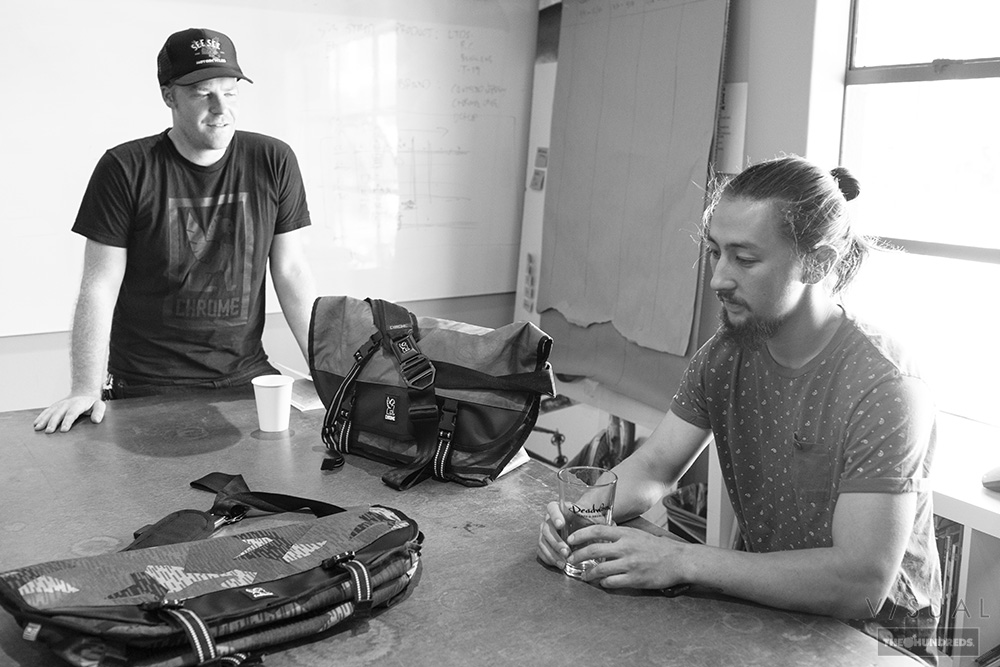 Talking bags with the boys.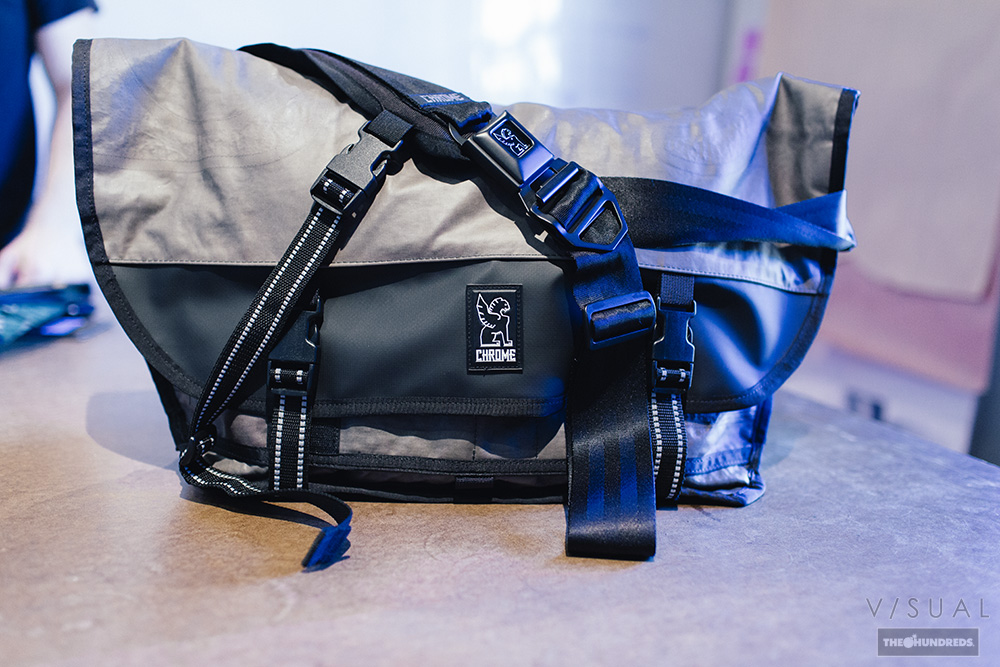 This one was made of mixing materials from tested air bags.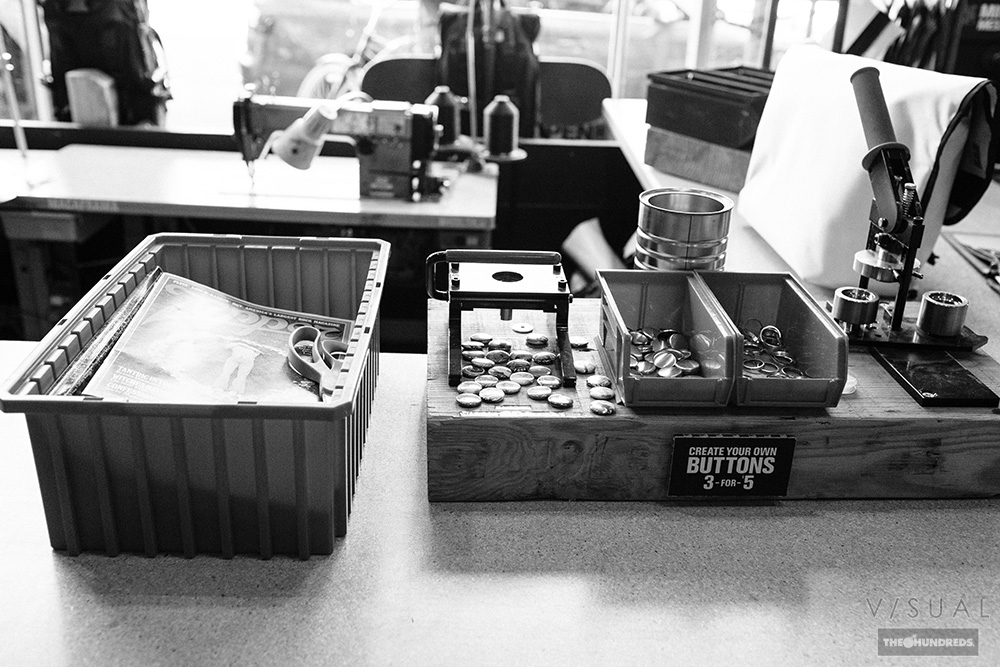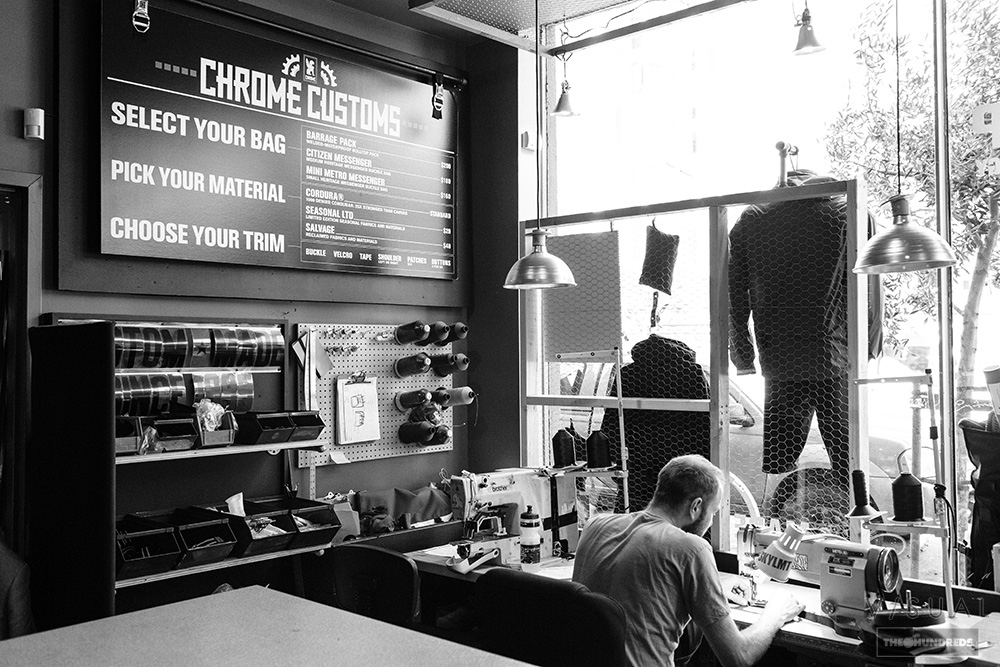 In-house custom bags? No problem.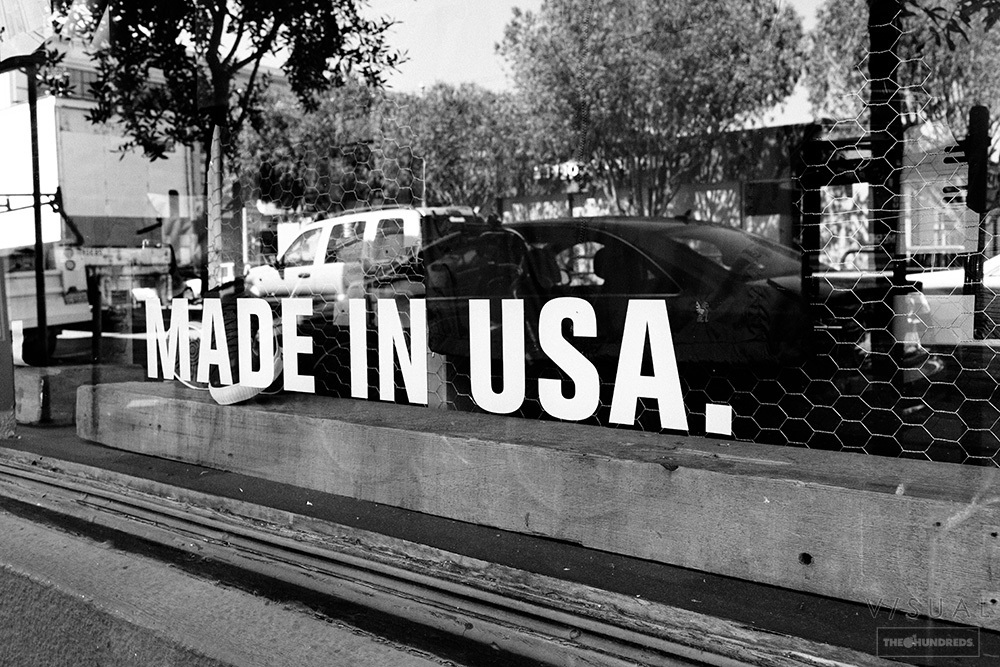 Nice to see this message on their store front window as I was leaving. Nice to see some people still believe in this.