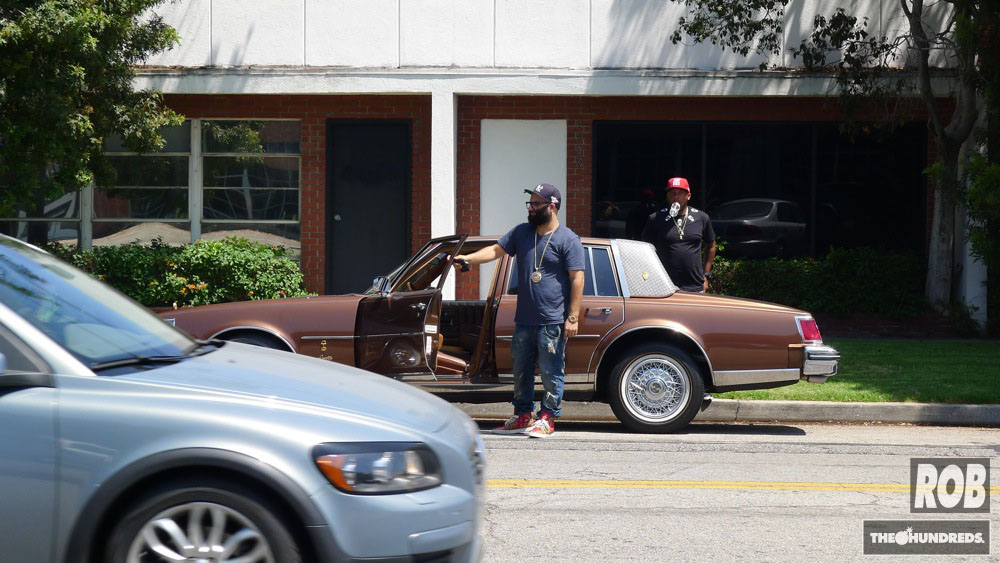 Blogging was easy today. Instead of pounding the pavement looking for the story, the post came to me! Mostly because when I woke up my car keys where no where to be found, apparently I let someone "use" them at a calm, unimpressive social meet. Speaking of keys, Corey Shapiro, of wearing sunglasses fame, got a new set.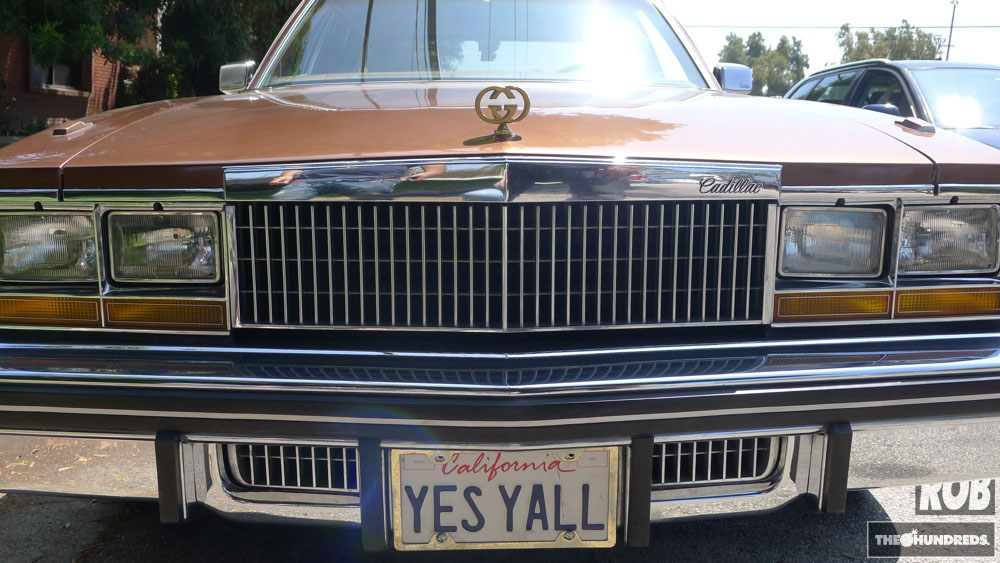 This is a 1979 Cadillac Seville by GUCCI. Yes it came from the factory this way. It was designed by fellow egoist Aldo Gucci. In keeping with Corey's current theme of collecting anything designer, high end, ostentatious, vainglorious, or all around awesome, Corey flew from his home planet of Montreal to purchase the only factory produced pimp wagon.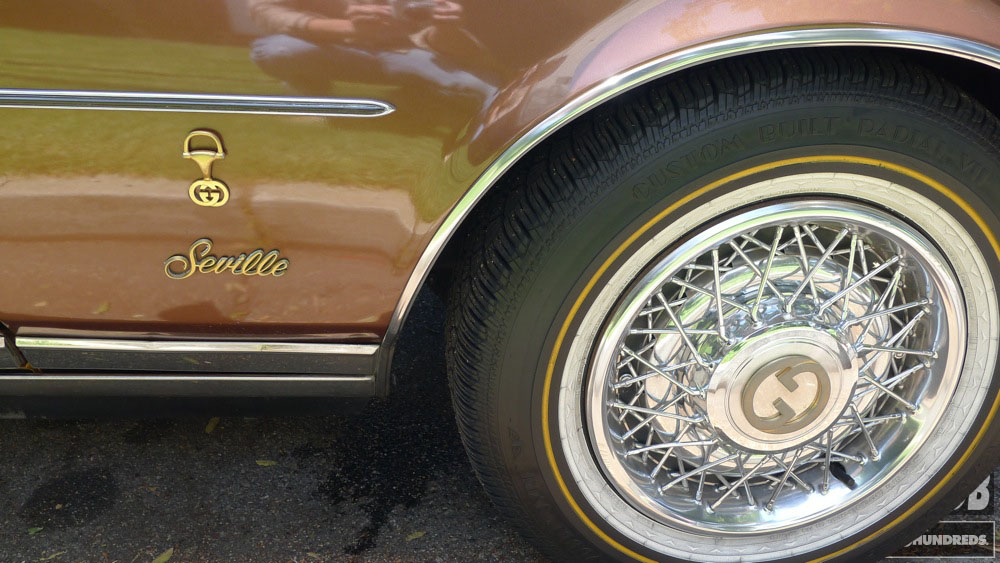 Horse bits for the horse power. The V8 is standard, the lean is an option. I'm not sure if that joke makes even a tiny bit of sense.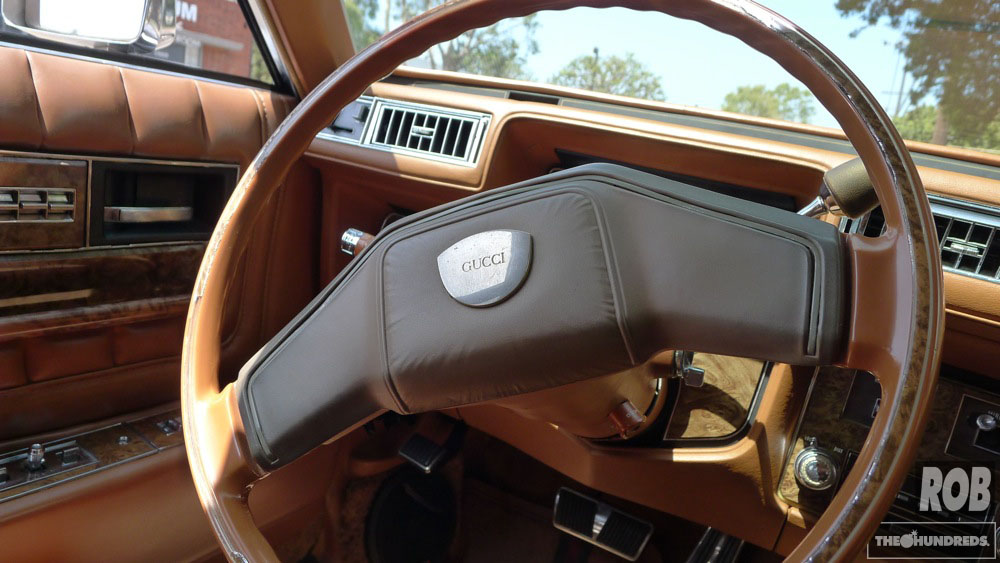 Gucci, known for it's subtlety, clearly.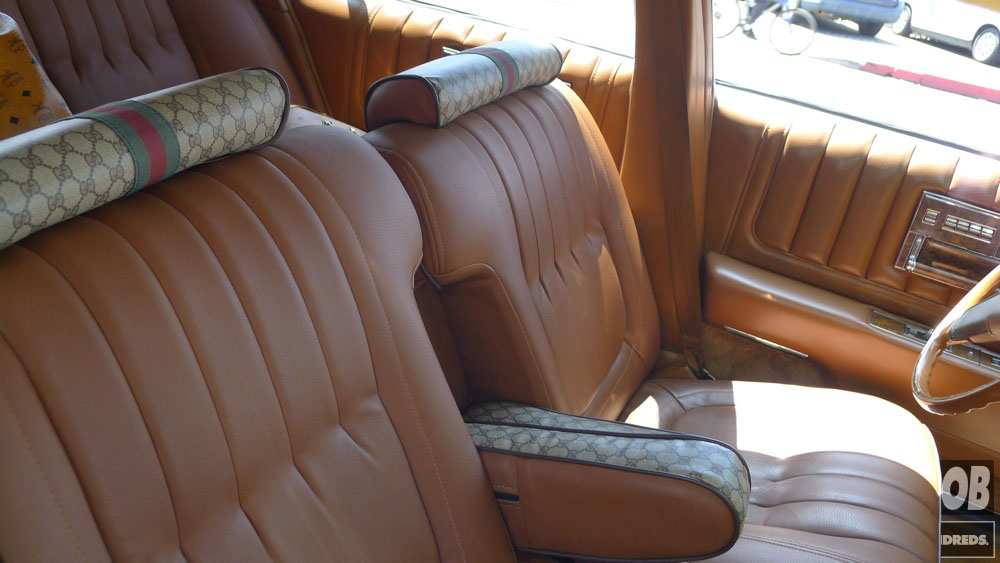 Rest your neck on these GUCCI inspired headrests. The armrests get little use because you have some many people to wave to.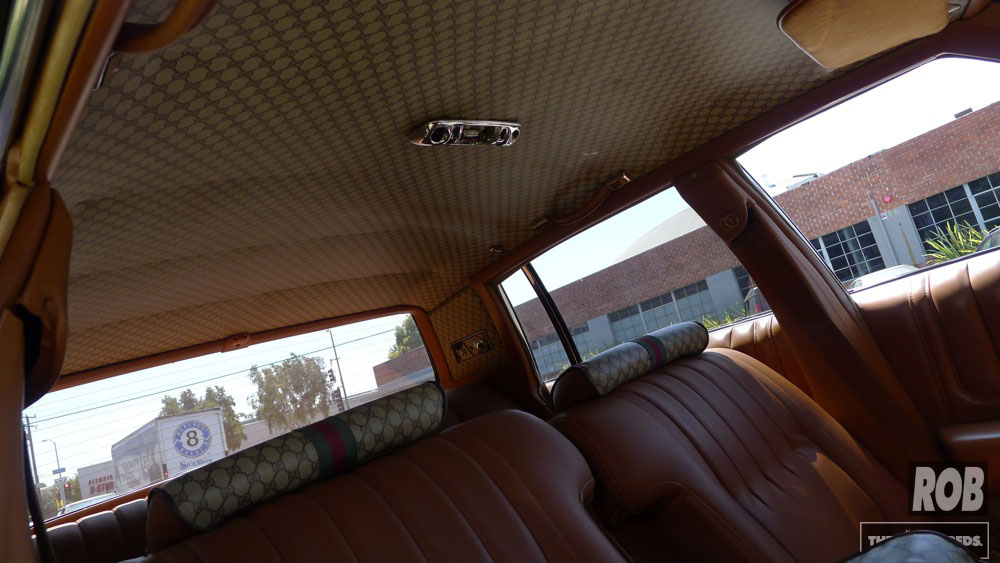 This is about as close to a headliner as I'll ever get. That's called an "allusion", a literary device used to stimulate ideas, associations, and extra information.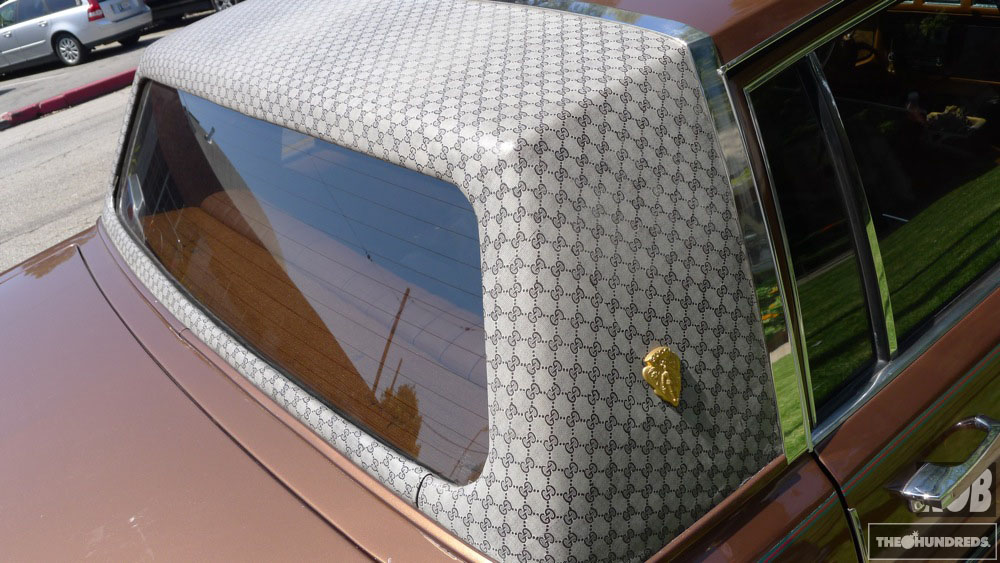 "No don't cover the entire roof with the print, just the C-pillar, because that's the only place fabric on the exterior of an automobile looks natural."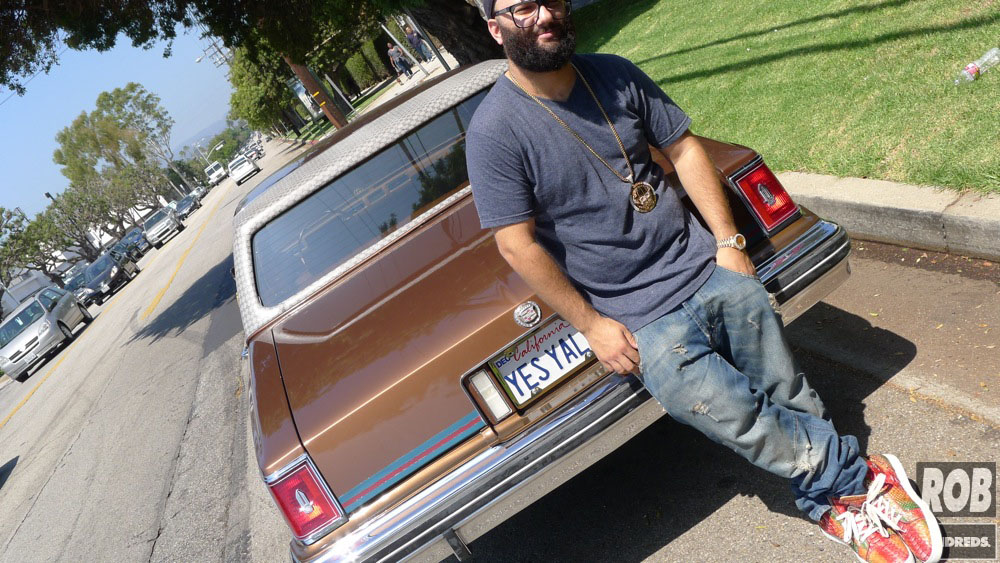 If you have been following this blog for the more than 3 years of excitement and learning, you may remember Corey being featured several times. Corey owns and operates Vintage Frames the premier antique spectacle wholesaler. Any time you see a magazine cover being person, or a photo from the '80s you can expect the crazy sunglasses were supplied by Corey. The license plate says "Yes Yall" if you didn't notice.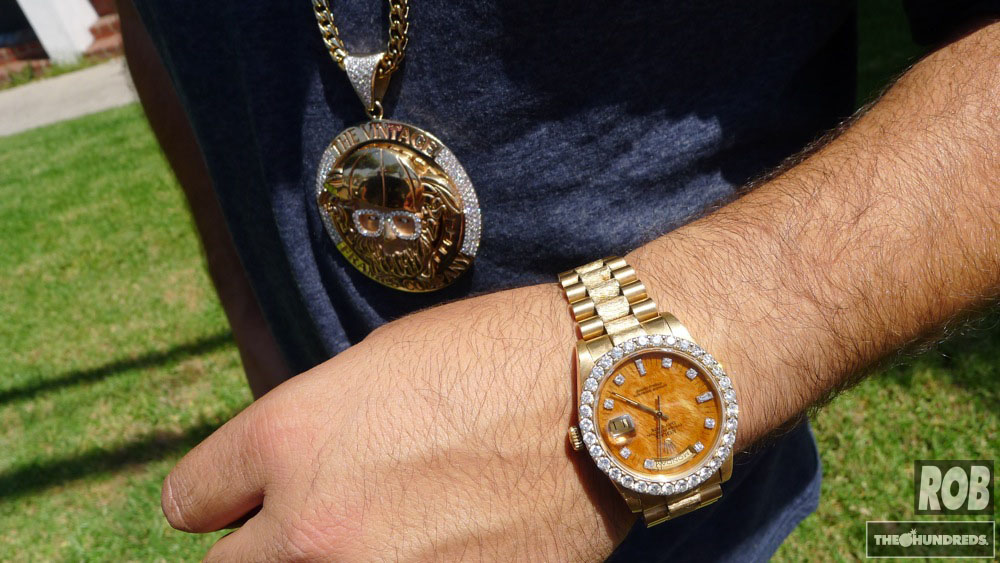 Old and busted: precious metal bezel. New Hottness: wood used in Voldermort's wand.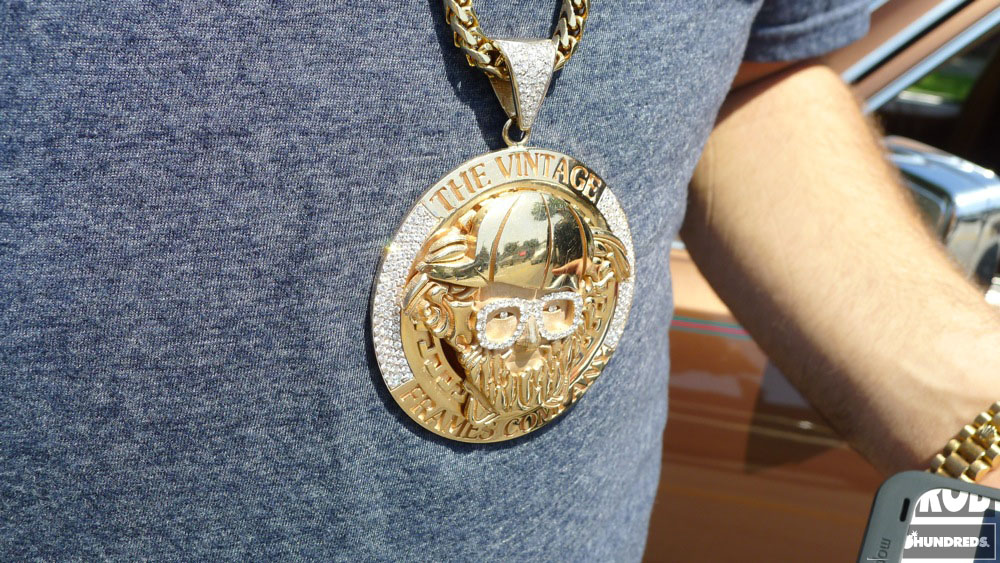 Corey Shapiro's chain, famous for wearing sunglasses and having a similar appearance to the chains wearer. If the wearer had diamond pupils, medusa hair, and was made out of solid 14k gold*.
*having zero actual facts is one of my favorite parts of blogging.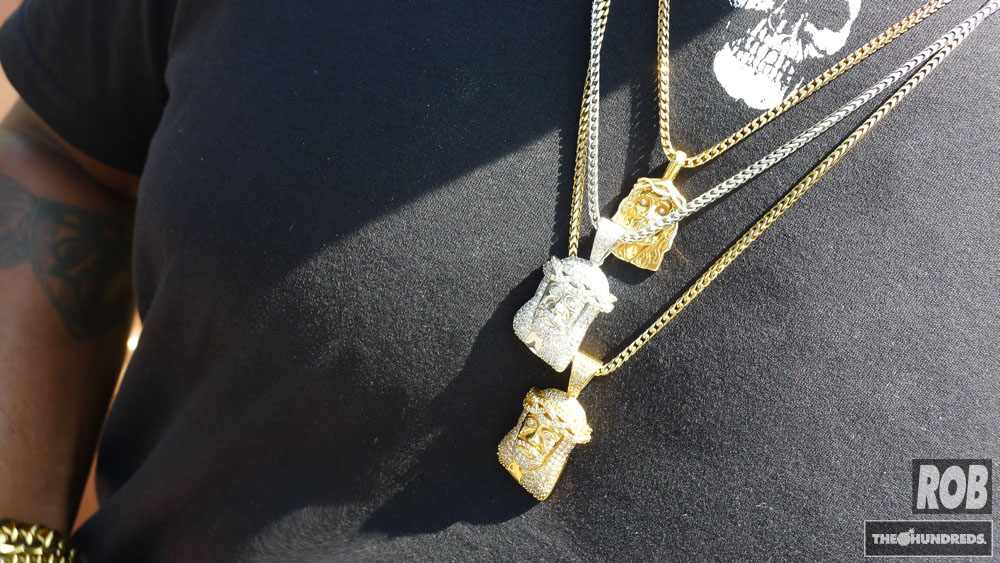 There is not enough information about micro or baby jesus pieces on the internet. So I will attempt to create some. These VS2 encrusted lord heads are perfect if you are just a little religious. Cars and chains this blog is starting to look like DUB magazine!