Bandai Samurai Star Wars – There's a lot of questionable Star Wars gear, but I am totally behind this new project by Bandai. The Japanese toy company re-imagines the Sith lord and his minion of Stormtroopers as samurai warriors. With George Lucas heavily influenced by Akira Kurosawa's The Hidden Fortress, the concept of the Force and the Darkside come full circle with this special release.
Source: Highsnobiety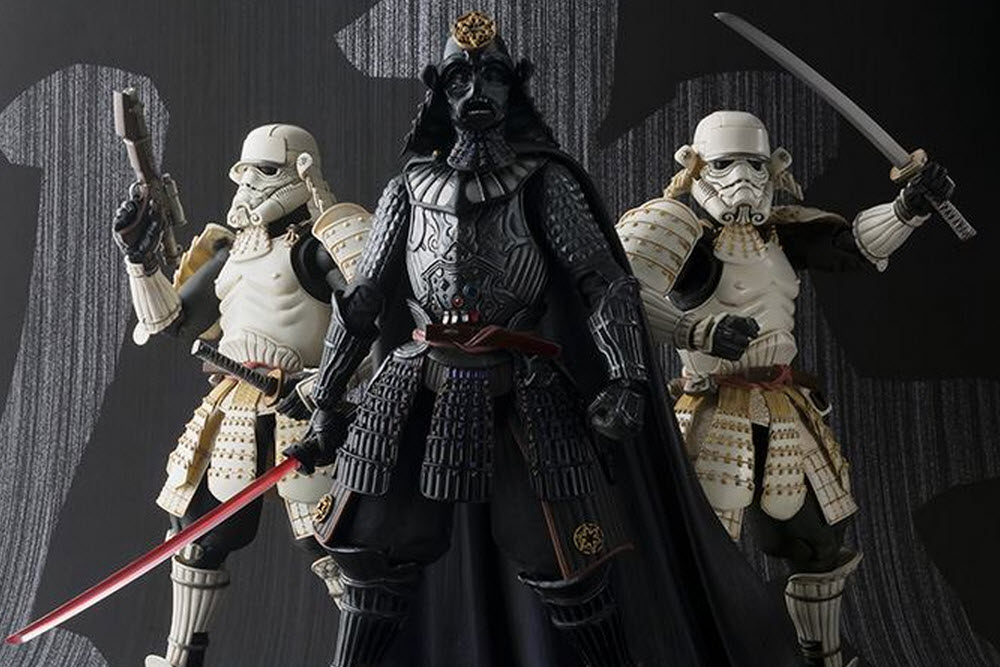 A Bathing Ape x Hello Kitty – This obviously isn't the only time A Bathing Ape (BAPE) has worked with Hello Kitty, but I was really expecting something different. Nope. It's exactly what you expect from BAPE and their collaborations; a lot of Baby Milo sharing space with the famous cat. In addition to the obvious expectations to see BAPE camouflage, a mash-up of iconic logos, and the BAPE shark motif. It's a lot of recycled stuff, but for fans nostalgic of the cute stationary, this is another collection to cop.
Source: BAPE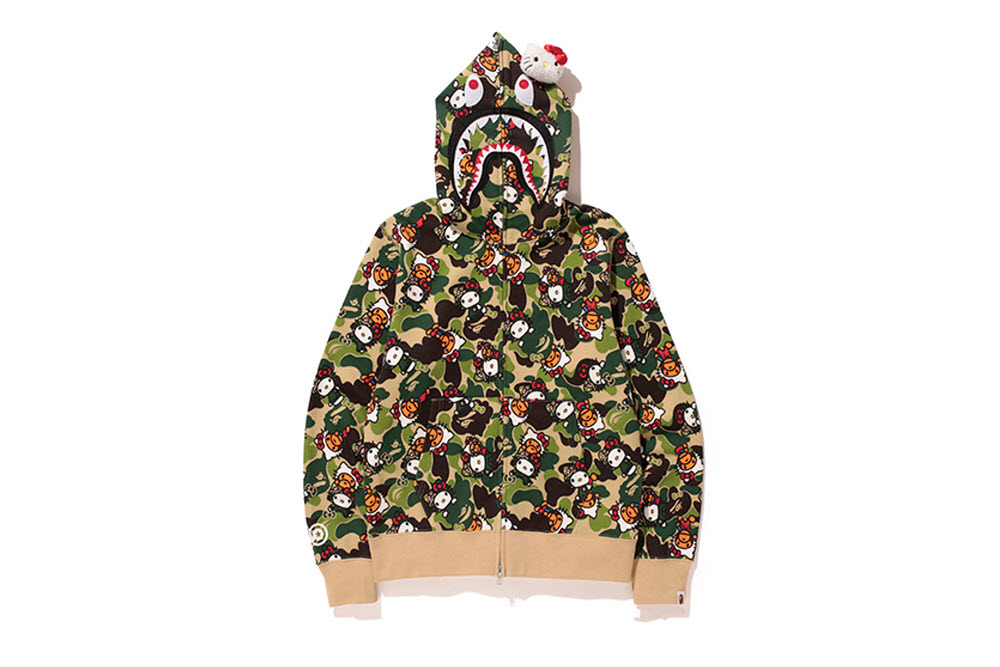 FEATURE x Saucony – I'm going bonkers with the design and execution of the latest collaborative Saucony. The G9 Shadow 6 is great canvas to work on and FEATURE takes full advantage, using the $100 casino chip as inspiration. From the bright and bold nubuck uppers to the multi-colored speckle midsole, the shoes embody refinement and class. What really caught my attention was the gum outsole, and the custom insole was also a nice touch. Look for the limited edition Saucony to be available next week with a retail of $140.
Source: FootPatrol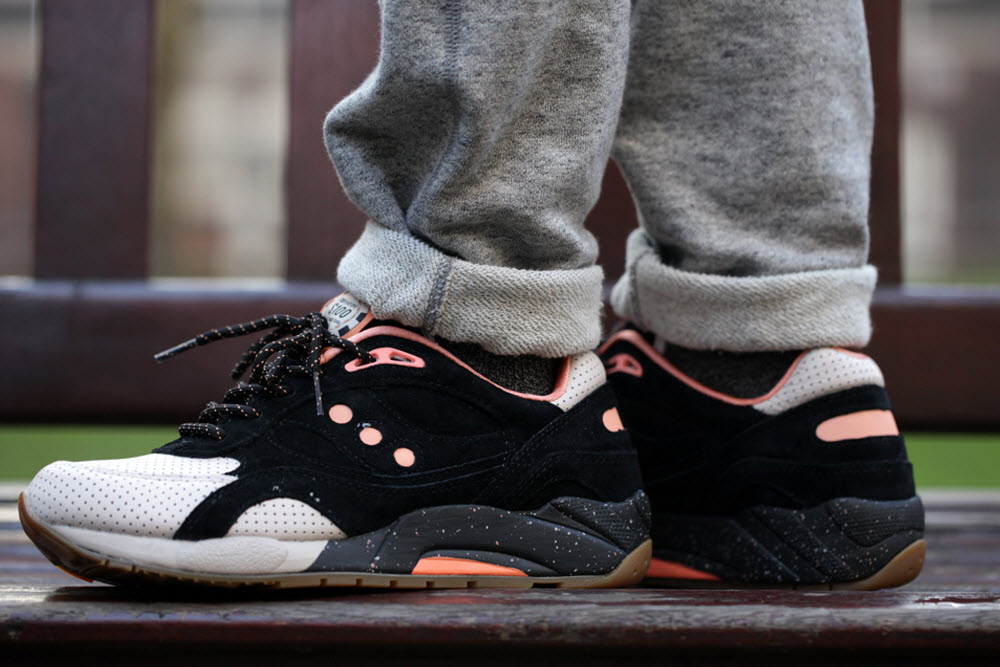 Oliberté Gorilla Wax – If you're heading for the mountains and your boots are on the older side, then I highly suggest Oliberté Gorilla Wax. This organic compound uses beeswax and shea butter to apply directly onto leather to give it a waterproof finish. There's a chance that Oliberté Gorilla Wax will also give your leather goods a darker sheen, but I don't think that's necessarily a bad thing. For $15 a stick, I would apply this on all my leather goods.
Source: Oliberté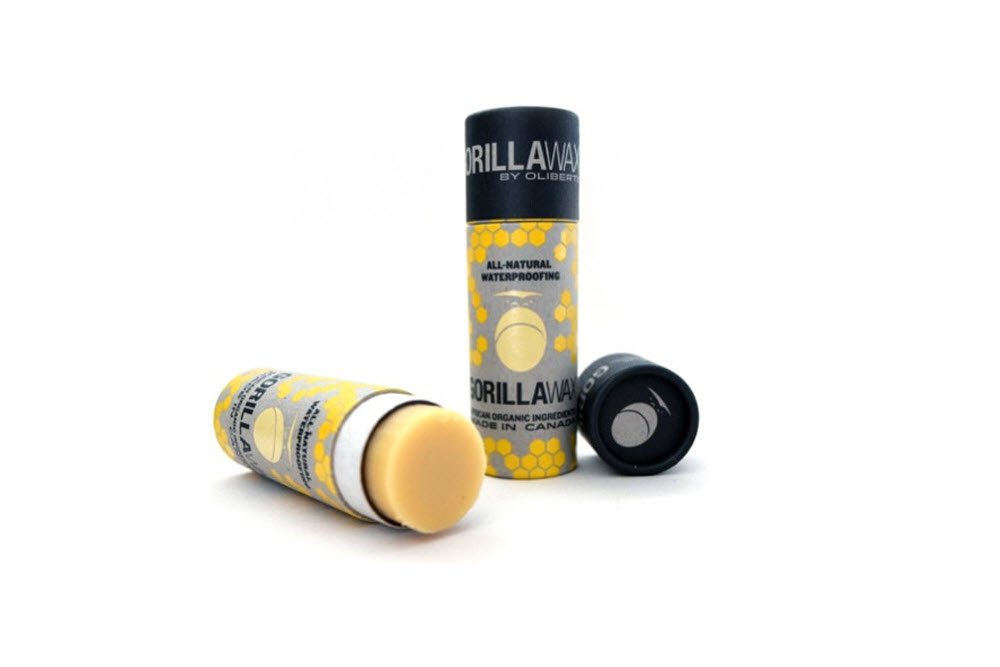 Seiko Marine Master 50 Year Anniversary Edition – Seiko is better known for their affordable watches, but the biggest watch manufacturer in Japan has some gems up its sleeve. The Marine Master is one of those dive watches that rivals Rolex's submariner. Really. It comes in at a bigger 44mm, but it has a movement that sweeps as smoothly as any luxury Swiss movement. With the Marine Master turning 50 this year, the diver is upgraded with gold detailing across the bezel, and the dial. Only 1,000 pieces are to be made and they can only be found in Japan, or in the Seiko flagship store in New York.
Source: Seiko