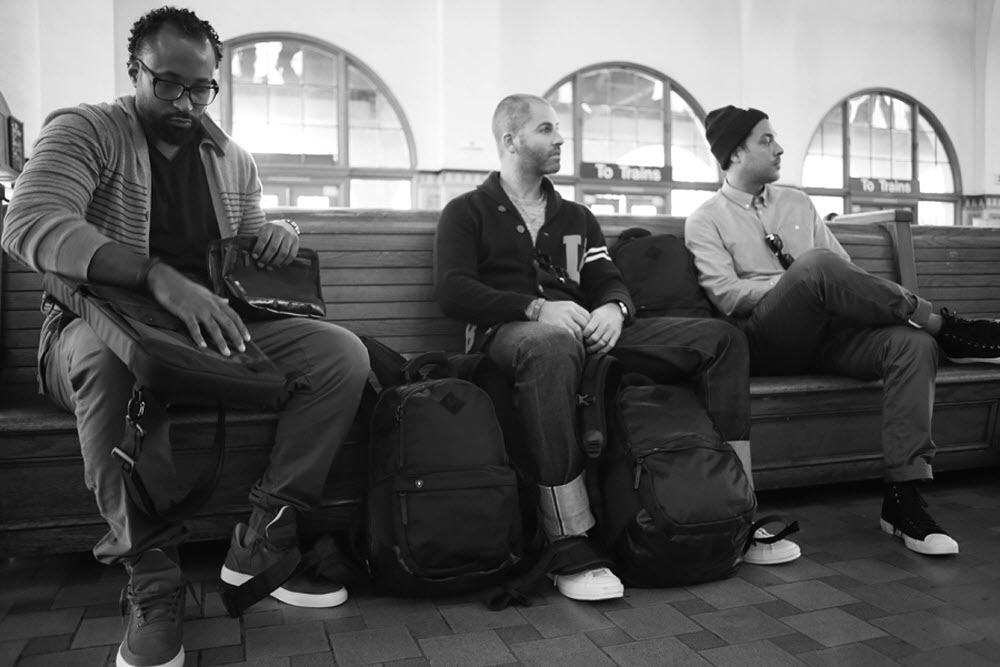 Lexdray 2013 Collection – 2013 isn't over just yet and Lexdray takes the opportunity to show off a bit more from their Fall and Winter 2013 collection. With the use of premium ballistic nylon, shock-absorbing fleece, and military-grade hardware the bags are ready for war, and can easily manage the damage from jet-setting. The lookbook shows how versatile the collection can be, and shows the level of detail that goes into planning the compartments. The collection is available in stores now.
Source: Lexdray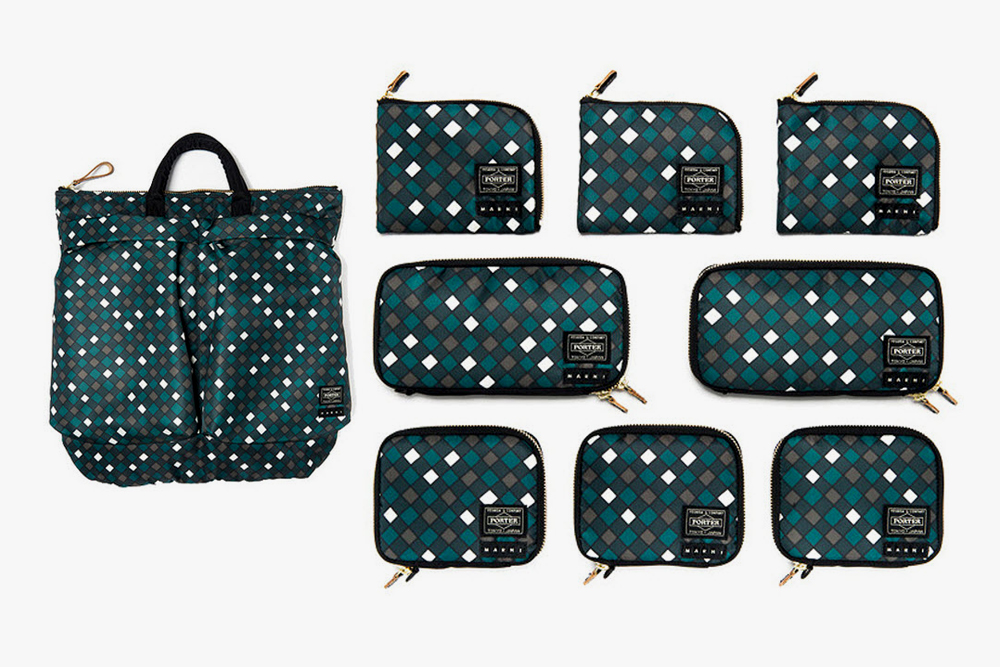 Marni x Porter – The contemporary designs from Italian fashion house Marni meets Japanese craftsmanship in a collaboration with Porter. Marni is responsible for creating a new four-colored check pattern and will be applied to a helmet tote, wallets, pouches and a host of iPad accessories. This small collection will be available in early Spring 2014.
Source: Fashion Press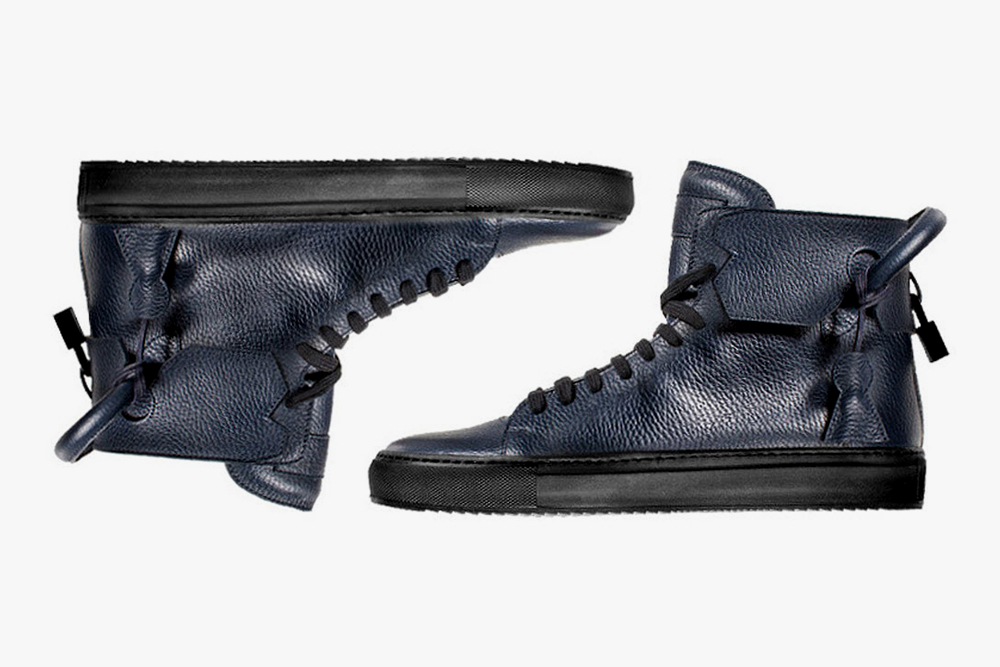 Jon Buscemi Vignette – The success of Jon Buscemi's inaugural luxury sneaker is leading up to a larger collection with French high street retailer colette. The first preview is of the navy colored "Vignette" that is based on the footwear label's successful 125MM silhouette. The shoe features a premium textured calf leather upper and a solid black outsole. Look for other pieces to make up the collection when it is unveiled at colette on January 18.
Source: colette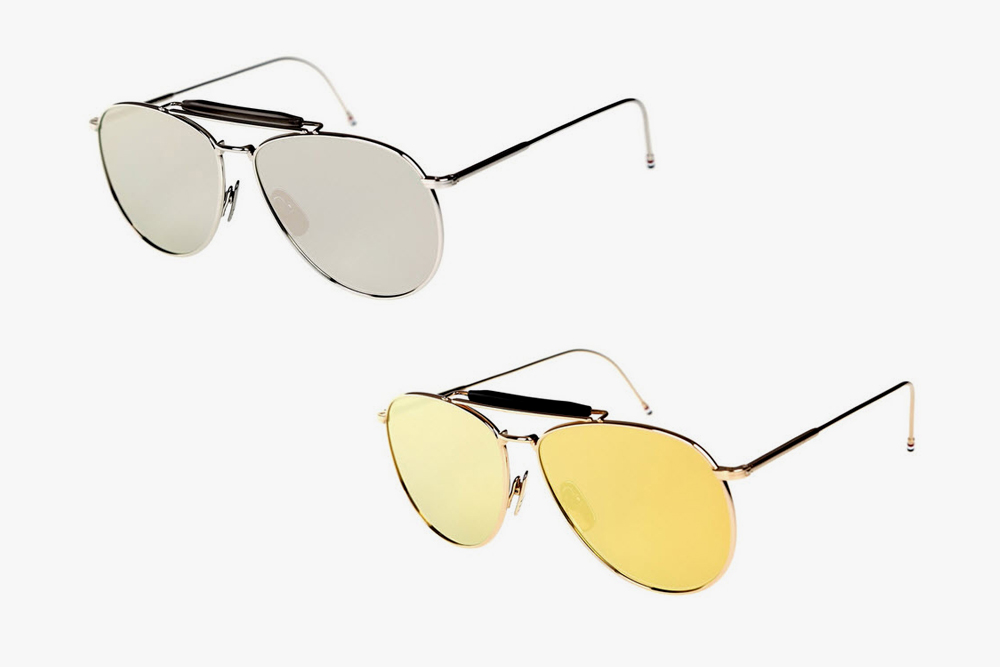 Thom Browne Aviators – Thom Browne's success with suits and other menswear pieces is leading up to an accessories collection that includes a pair of dazzling aviators. The frames arrive in polished silver or gold, and is complimented by mirror lenses. The Aviators have a lightweight feel thanks to the use of titanium, and will have Browne's signature red, white, and blue temple tips.
Source: Acquiremag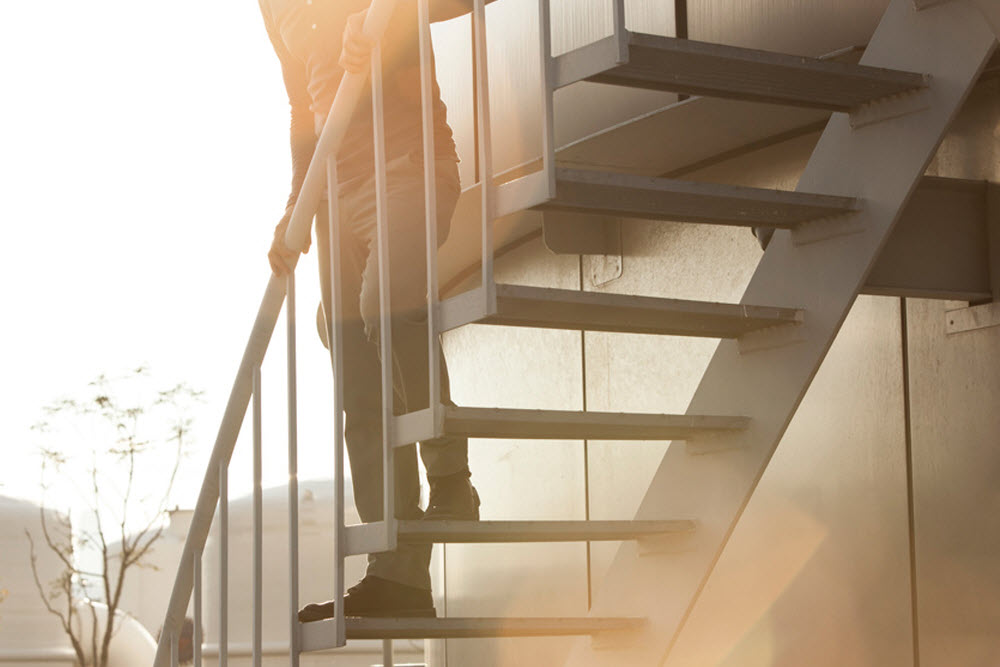 Outlier "Loosies" Chino – Outlier is taking their popular 60/30 chinos and updates it for those who prefer a more athletic fit. The 60/30 is now available with a slightly looser fit in the thigh for a roomier fit. The quality is as expected, and is nearly bulletproof with Outlier's use of 64% cotton, 29% nylon and 7% elastane. It's also treated with a "self-cleaning" NanoSphere® treatment. Look for the "Loosies" to be available in $98.
Source: Outlier