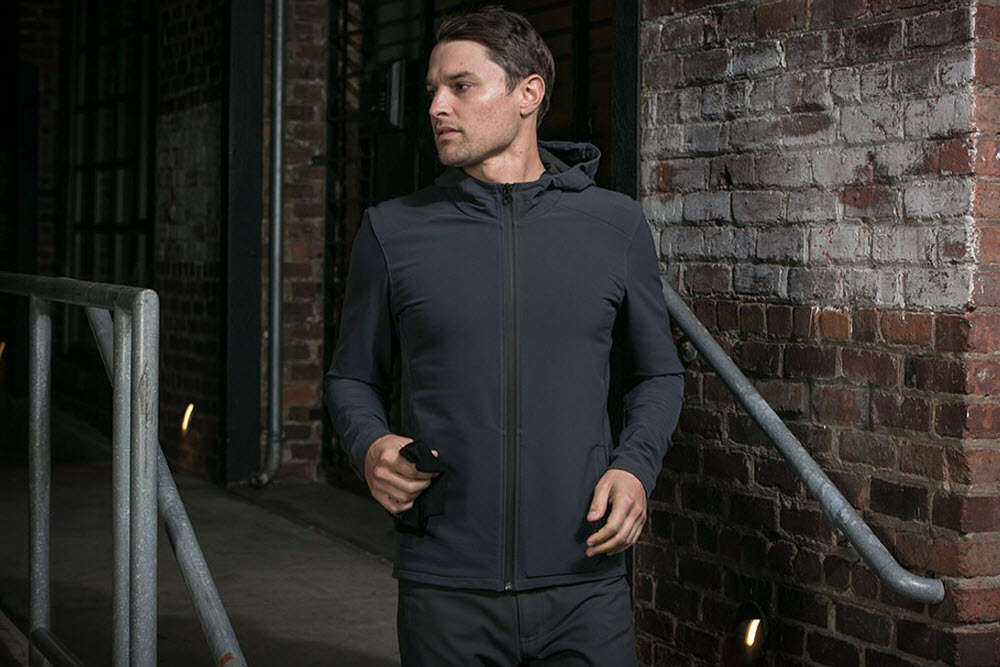 Mission Workshop "Zurich" Softshell Hoodie – The mission district in San Francisco is known for having great food, and being a bit gritty. This grit lays the foundation for Mission Workshop as this small company looks to develop a collection of functional menswear. The latest is the "Zurich" softshell hoodie that is made with ultra soft Merino wool that is treated with Schoeller Dryskin, making it stretchable and water repellant. In addition to its ability to withstand water it is also incredibly breathable, and warm.
Source: Mission Workshop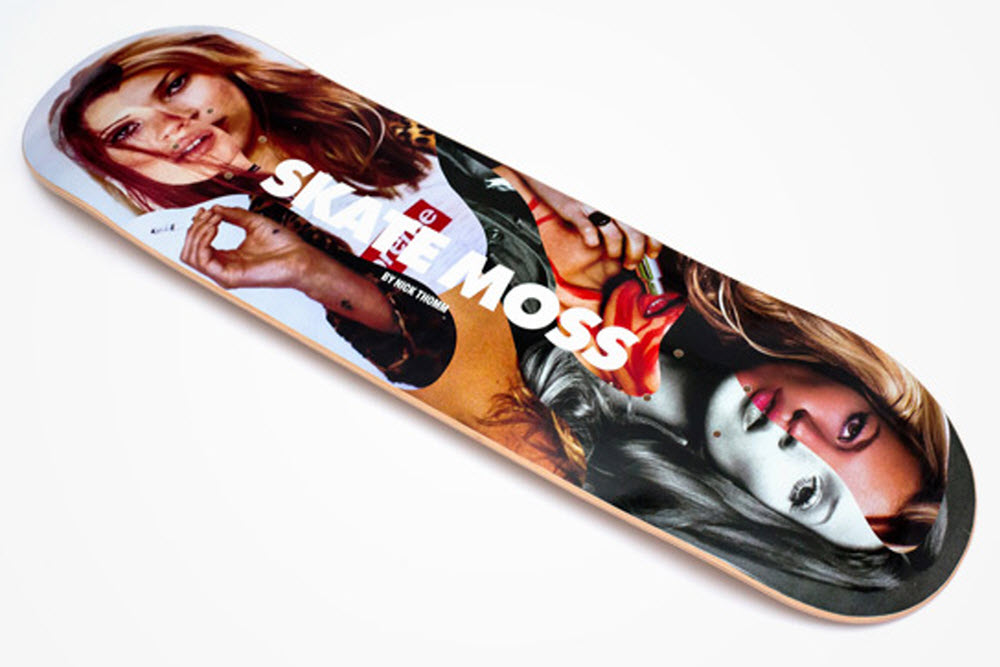 Skate Moss by Nick Thomm – Australian artist and designer Nick Thomm adds another skateboard deck in his Kate Moss series, aptly titled "Skate Moss." This latest board is constructed from premium 7-ply Canadian Maple wood and features an array of photographs of supermodel Kate Moss. The deck and printing are both proudly produced in North American and will retail for $125 AUD.
Source: Nick Thomm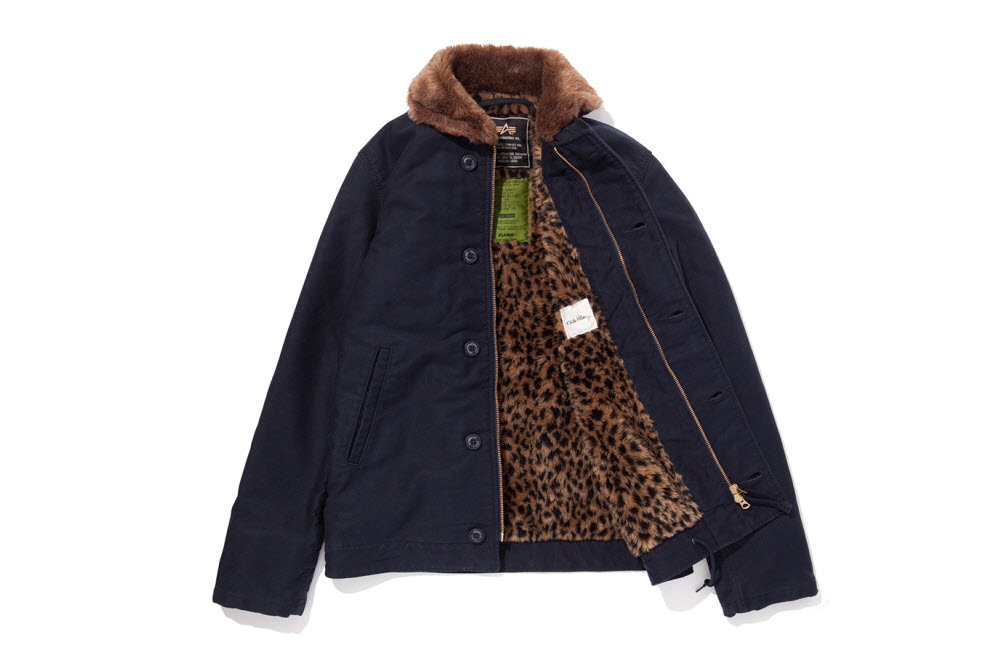 Keith Haring for XLarge and Alpha Industries – XLarge has military supplier Alpha Industries produce a specialty Leopard N-1 Deck Jacket this season, and they have taken it to another level. This classic military jacket is dressed up with exclusive artwork from the Keith Haring estate. Along with a printed graphic across the back of the jacket there is a leopard print interior lining, and a luxurious fur collar. The jacket will be available in a tradtional navy blue, as well as a more subtle brown.
Source: XLarge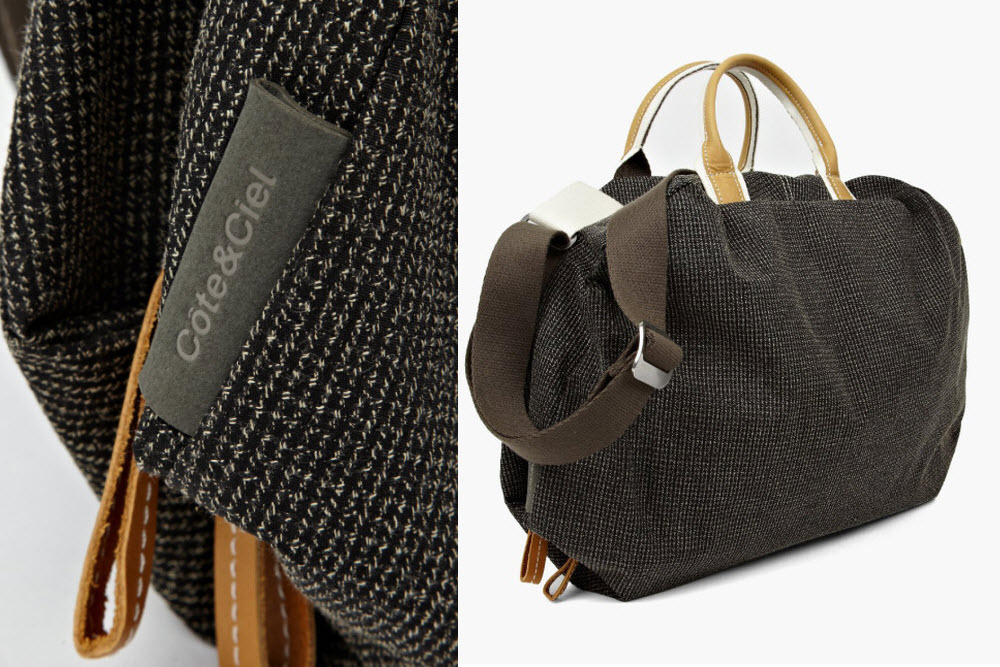 Côte&Ciel Seine Bowling Bag – Parisian brand Côte&Ciel channels The Great Lebowski for their new "Seine" bowling bag. The bags craftsmanship takes inspiration from it's French heritage, while the shape and style comes from the sport of bowling. The bag is crafted from patterned durable canvas and acts as a carryall with multiple fitted compartments. Look for the bag to have pockets designed to house a MacBook Air, and other tech devices. With rich leather detailing the bag is an excellent travel companion, and is available now.
Source: oki-ni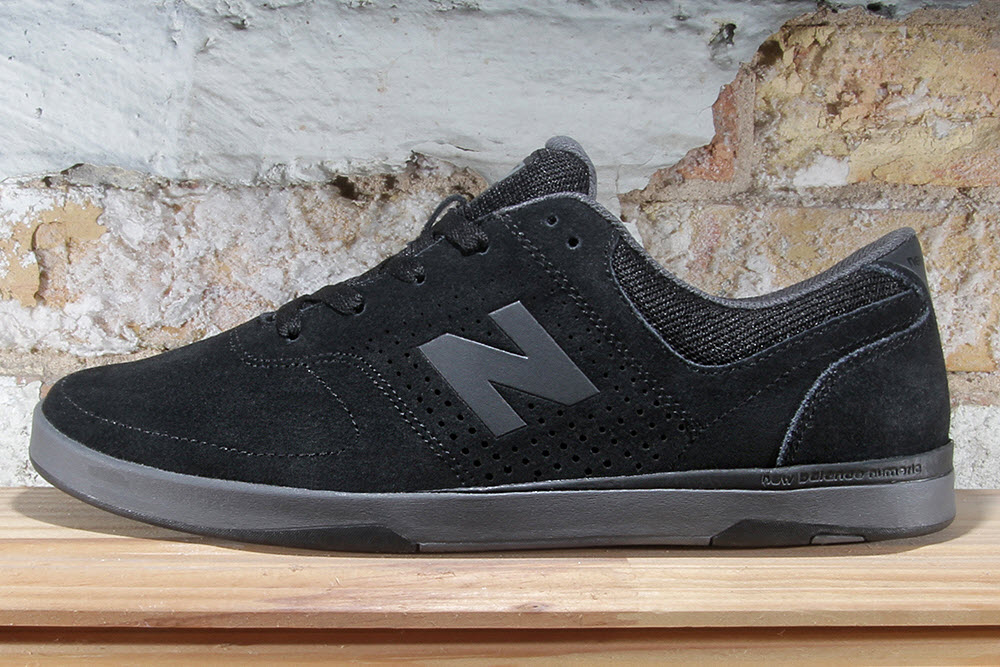 New Balance Stratford 479 – Competition is good, and having New Balance enter the skateboard market means innovation and better prices. The latest to join the "Numeric" series is the Stratford 479, a high-performance skate shoe with a comfortable cupsole. The slim silhouette arrives with abrasion resistant suede uppers, breathable mesh tongue, and a sole with contrasting treads for improved grip. Look for the Stratford 479 to be available at select New Balance retailers now.
Source: Premier