I'm inclined to remind you – like a drunk girl competing on The Bachelor: I am not here to make friends. When I was asked to create a top 10 list of rappers for this past year, I knew I had a few obstacles to overcome. The first, and most arduous, hurdle being "honesty." Now if we all wanted to be truthful, and look the demon directly in the eyes together, I would be forced to undoubtedly place Iggy Azalea atop the list, no matter how many backpacks or "Keep It Real" T-shirts I had to burn along the way. I personally can't get through one of her songs, but to ignore the idea that she not only was the biggest rapper of 2014, but also the biggest musician of the year, would just be a lie. Back in April, she sold 52,000 copies of her debut album during the first week of release, had a #1 hit with "Fancy," and was the first artist since The Beatles to perform on Billboard's #1 and #2 songs simultaneously, with the first two hits of her career. Although I find her fake Southern accent to be blatantly racist, the Australian is nominated for 4 Grammys (RUN DMC was only nominated once, by the way) and most likely will take home the Song of the Year award, making last year's Macklemore debacle seem reasonable. With all of this taken into consideration, no matter what KRS-One has taught us, she reigned supreme.
But that doesn't mean that bullshit needs to be on my list. You can be mad at me for a totally different set of inclusions and exclusions. You see, this countdown represents MY Top 10 Rappers of 2014, taking into consideration skills, songs released, reception, and some of my own personal tastes. When you have your own article on The Hundreds, you can do your own list, but I suggest accidentally finding out your cousin is a porn star first, because that will help your readership. Anyway, here we go – the top 10 rappers of the year not named Iggy Azalea.
10. DEJ LOAF
Hip hop's least predictable star of 2014 was Detroit's Deja Trimble, a perfectly on-trend rapper/singer who may just be the next step in an evolution we've seen slowly progressing since the release of Kanye's 808s & Heartbreak. You see, I'm still not sold on the off-key lingering crooners like Future and Young Thug – two names you will not find on my list – but I'm sure you'll see mentioned in the comments below. Maybe it's because I'm 35, but it's just annoying when you have to sit through a whole album, not just a catchy hook. Dej seems to find a middle ground, skipping between singing and a surprisingly great ability to actually rap. She began her music career back in 2011, but released her brilliant second mixtape Sell Sole, just this past October. The lead single of the project, "Try Me," cannot be avoided on Urban radio and found itself on the Billboard charts, after growing from just regional independent buzz. We still don't know a whole lot of about Dej Loaf – now signed to Columbia Records – as she's deliberately kept a low profile closing out the year, outside of an appearance on 106 & Park where she showed up looking like if Cruella de Vil was a pimp, but I'm definitely looking forward to what's to come.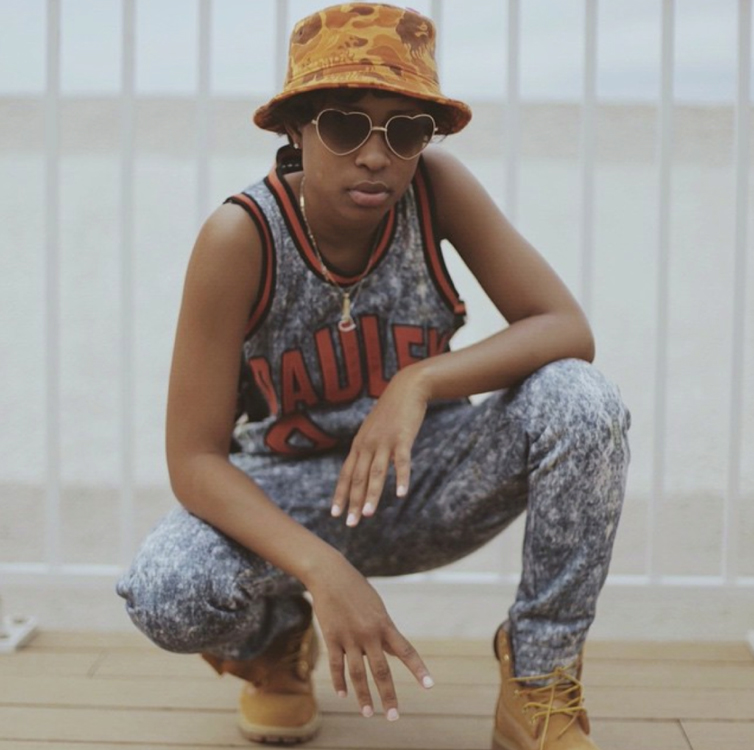 9. VINCE STAPLES
If you're reading this blog and wearing a hoodie right now, I know you've met Vince Staples, so there's no reason to brag about it. While the whole nation was watching Tyler and the Odd Future crew sell socks, Long Beach's new son may have just snuck in the front door without the fanfare his peers depended on. Currently signed to Blacksmith Records/Def Jam, Vince has aligned himself comfortably with the OF dudes (after an early beef with Tyler) and Mac Miller, without giving up any of his own personality or uniqueness. Vince released a mixtape in 2014 called Shyne Coldchain Vol. 2, but most impressively stunted on Common's single "Kingdom," a track that allowed him to perform on this year's BET Awards. And just as the year wrapped up, Staples released his debut EP, Hell Can Wait, an intense look into the next generation of conscious gangster rap. He cements his role in the game on tracks like "Blue Suede" and "Hands Up," showing a talent way beyond his years. If you're looking for the next wave of West Coast artistry, look no further than Vince Staples, someone who may have just been under our noses this entire time.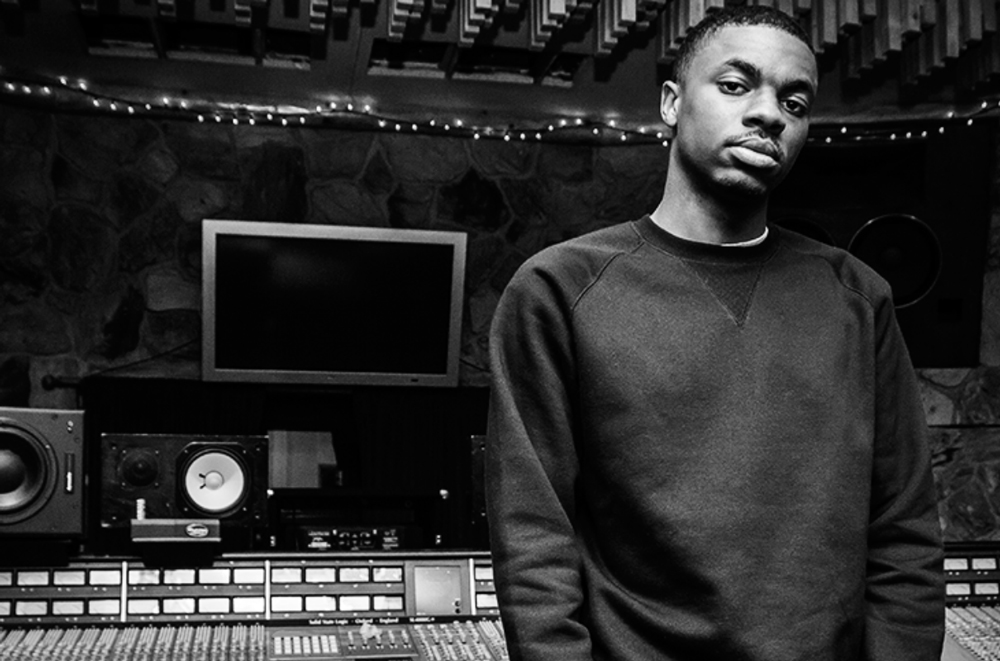 8. NICKI MINAJ
Do you remember Super Mario Bros. 2, the strange surreal sequel where you had to pick radishes out of the ground, somehow sandwiched between the groundbreaking original Super Mario Bros. and the third amazing installment where he was like a fucking flying squirrel or something? Nobody liked Super Mario Bros. 2, and for good reason. I like to think Nicki Minaj's "Starships" was her Super Mario Bros. 2. There's nothing I can say that my friend Peter Rosenberg hasn't already said about that album, but her turn to pop was garbage and a sell-out maneuver usually reserved for people we never hear from again. But the problem is, as strange as Minaj has become both in behavior and appearance, we can't take away the fact that she can rap. She released the viral smash "Anaconda," that may have had a focus on the rear-obsessed video and cover art, but in real life is a fun rap song that defies any precedence or structure (in a good way). She also dropped the impressively honest "Pills N Potions," which dabbles in the rap ballad category that Eminem has failed in so publicly since "Stan." She had a great appearance on the YMCMB track "Lookin Ass," found commercial success on "Bang Bang" with Ariana Grande and Jessie J without sounding like a commercial moron and killed a track called "Only," where Drake and Lil Wayne basically JUST rap about how bad they want to bang her. In a world where you're force-fed a puppet named Iggy, you have to at least applaud Nicki for being herself – that is, unless it's in that trash heap of a film The Other Woman, then it's back on that starship we go.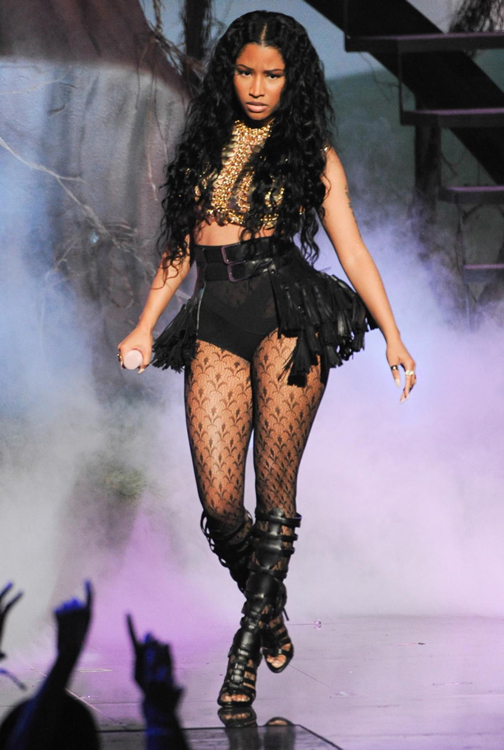 7. Rick Ross
Ricky Rozay has been left for dead more times than Kenny from South Park. From the revelation of his Correctional Officer past to his feud with 50 Cent, a lot of knockout punches sure have landed in an attempt to leave Bawse on the canvas, but he just keeps getting up (thanks mostly to his new love of CrossFit). In the first quarter of the year he released Mastermind, an album that debuted at #1, with standouts like the Jay Z assisted, "The Devil is a Lie." The secret to Ross's success continues to rely heavily on his charisma, which he exhibits possibly more than anyone else in the game, and his unparalleled skill at picking beats. He bookended 2014 with another LP release, Hood Billionaire, led by heaters like "Keep Doin' That (Rich Bitch)" with that child molester R. Kelly and the Timbaland-produced "Movin' Bass," with Jay Z barely on the hook. Ross continues to release albums on an almost early 2000s Def Jam schedule, which also shows quite a throwback work ethic. No matter how much weight he's lost though, Ross will continue to talk about how much weight he's moved, whether it's true or false, and we're all a little better because of it.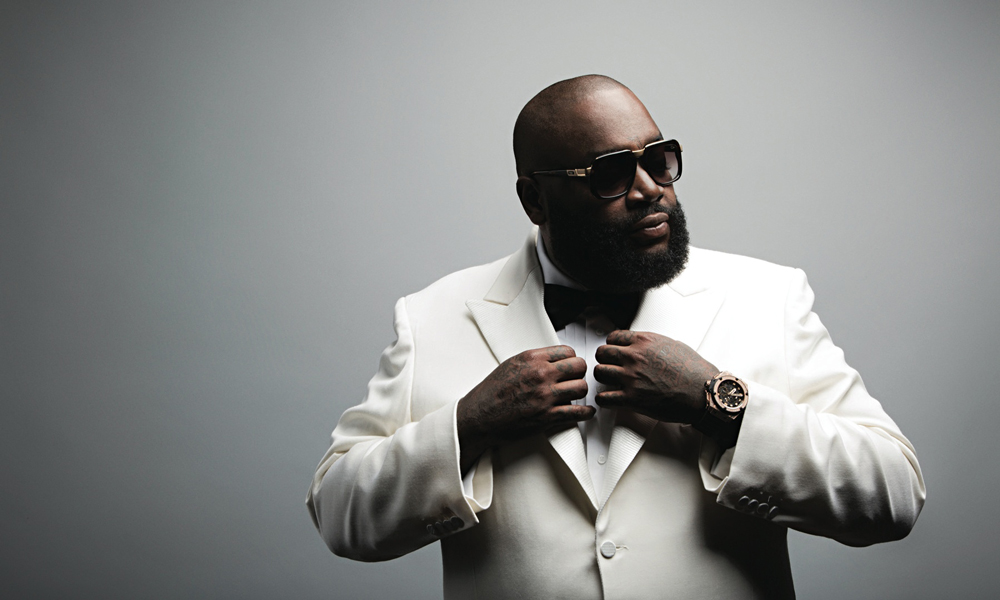 6. Big Sean
Now, I've decided to leave Kendrick Lamar off the list purely because he didn't release a lot of music in 2014, with similar predicaments for Jay Z and Kanye. Although "i" has become quite possibly my favorite song of the year, it's still too little, too late for K Dot, especially considering how big his 2015 will be. But with Big Sean, I have decided to look beyond the issue of quantity and just focus on quality. In the past, I've NEVER been a "Big Sean fan," but recently I've found myself anxiously awaiting his part on any track he's involved with. It would be near impossible to avoid his new, and banging, single, "I Don't Fuck With You," the painfully honest, and one-sided, diss track to his ex-fiancé, a girl from Glee I couldn't pick out of a line-up. Featuring a verse from E-40, in the best casting for support since Billy Bob Thorton was hired for the Fargo TV show, Sean airs out his dirty laundry and explains he "just dodged a bullet." He also appears on "Detroit Vs. Everybody" with Eminem, where he steals the show (as does Danny Brown), and he delivers a strong feature on Rick Ross's "Sanctified." It may have been a somewhat slow 2014 for Big Sean, but his minimal participation went a long away, as he's easily become one of my most anticipated MCs of 2015. Oh, lord.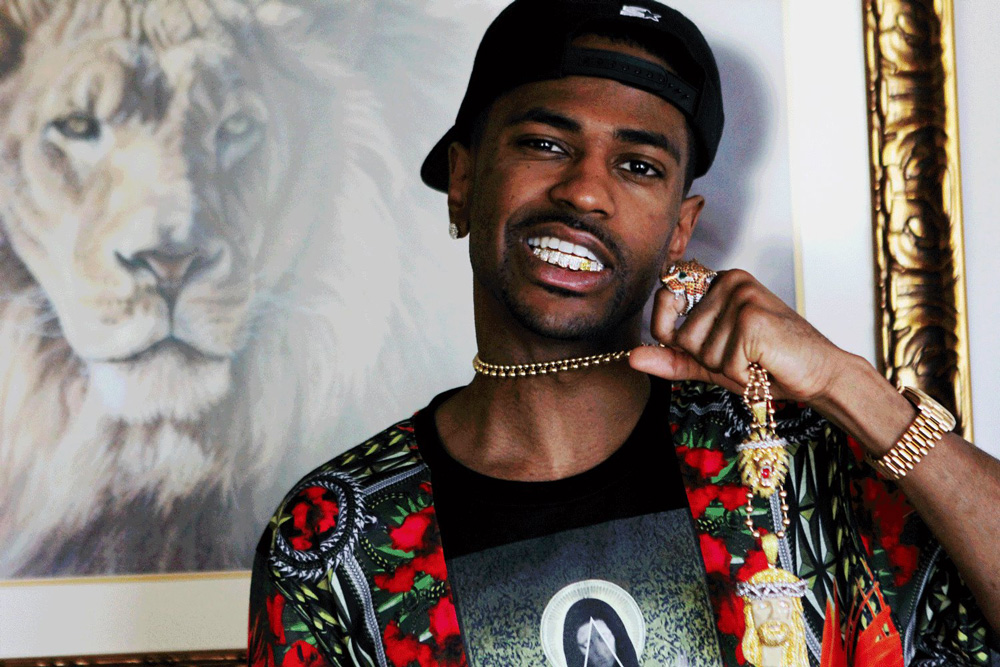 5. Drake
Even in an off year, Aubrey can't stay off radar. This past weekend he may have caught an L from a Diddy right hook, but even with sparse releases and features, Drake rose above the competition. Outside of his hilariously funny turn as this year's ESPYs host, Drake appeared on the Young Money compilation album with "Trophies," hands down one of my favorite songs of the year. The rest of his 2014 contributions read like a greatest hits record, with "Worst Behavior," "0 to 100/The Catch Up," "Who Do You Love?" with YG and "Tuesday" with young upstart ILoveMakonnen. Add in his duets with Lil' Wayne ("Believe Me" and "Grindin"), who may or may not still be his label mate, and you have quite the year. A few weeks ago, Drake put out a few songs under the mixtape title 6 God, working as a small sampler for his planned 2015 record, Views From The 6. And from what we've heard so far, it doesn't seem like anything is going to change. He's here to stay and it looks like it's gonna be sweater weather again real soon.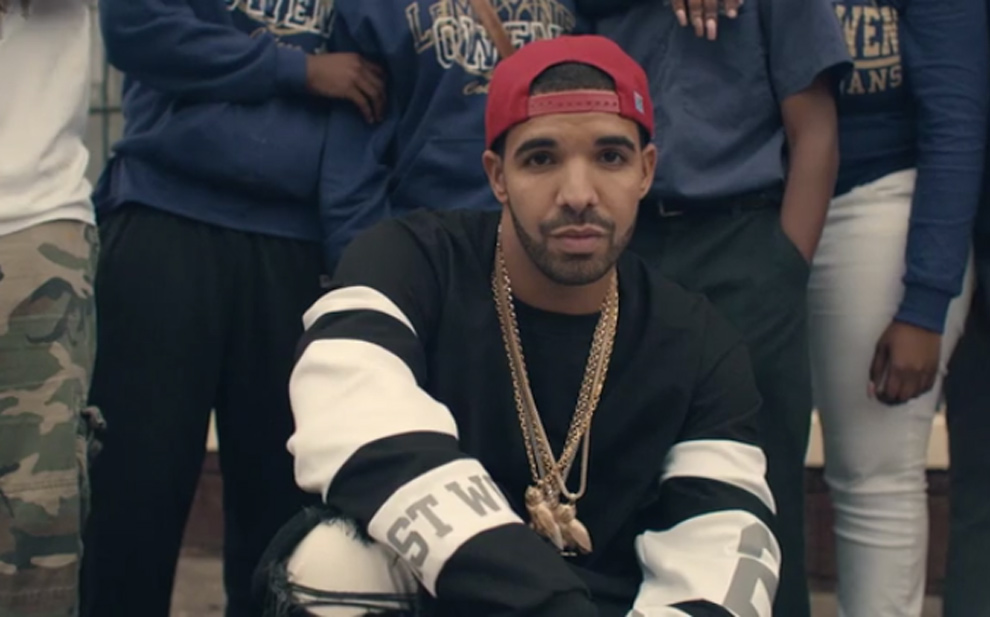 4. Schoolboy Q
South Central's own Schoolboy Q may just be 2015's Rookie of the Year. The newest superstar from Top Dawg Entertainment, Q released his debut album, Oxymoron, back in February, yet it's just as relevant in December as it was back then. The album has spawned hit after hit, including "Collard Greens," "Man of the Year," "Break The Bank," "Studio" and "Hell of a Night," a sheer number of jams that most 2015 rap albums couldn't claim to even approach. Much like his TDE label mate, Kendrick Lamar, it's not going to be about what Schoolboy Q is doing right now – it's going to be about what they're doing next. Each has established themselves (along with Ab-Soul) as major players with longevity and something important to say. With all this talk about the genre's growth, or lack thereof, I can't imagine anyone outside of the TDE roster leading the way, and Schoolboy Q proved that in 2014.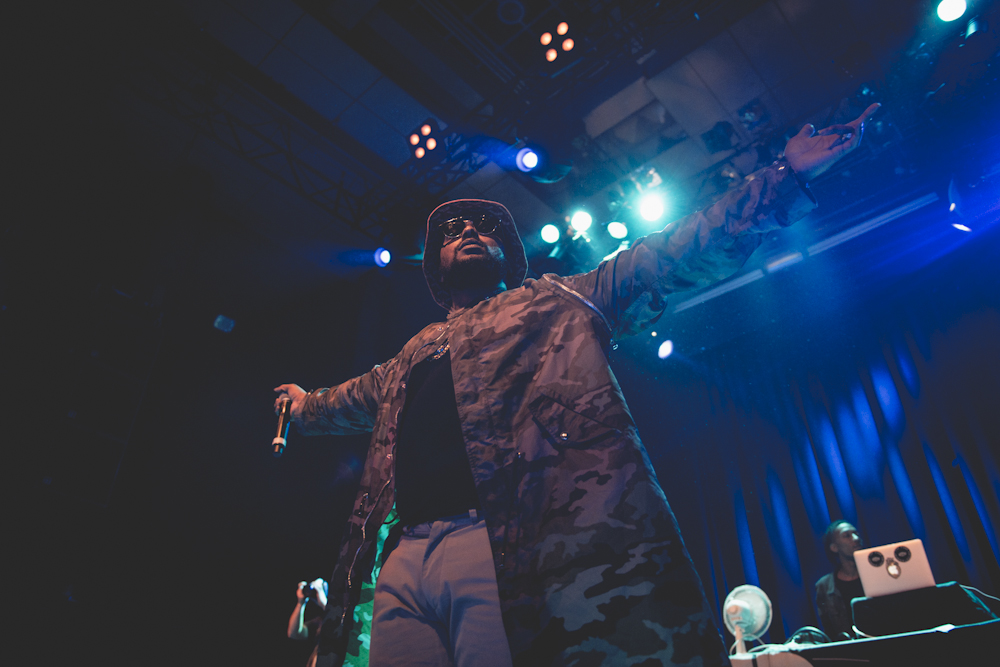 Shot by TheHundreds.com's own akam1k3 when Q played in Oslo.
3. El-P
Possibly hip-hop's most heartwarming story, El-P, one half of the rap group Run The Jewels, may just be the hope this art form needs. At 39 years old, and on what is arguably the 3rd incarnation of his career, the producer/rapper is just seeing undeniable success in 2014. Former member of NY's backpack pioneer outfit Company Flow, and owner of the seminal '90s/2000s record label, Definitive Jux, El-P has always had the ear, and hearts, of music critics, but now, teamed with Atlanta's Killer Mike, he's finally cracked the code for a hearty audience. The duo formed and released their first album in 2013 after being introduced by an Adult Swim executive, and since that day have built a significant cult following, finding a niche between hardcore lyricism and shades of EDM. Their newest album, Run The Jewels 2, may be the year's best. The songs almost double-dutch between nonsensical braggadocio and pieces of meaningful political and social commentary, like a schizophrenic raised on Yo! MTV Raps. Hardly able to be categorized, but clearly brilliant, Run The Jewels 2 features appearances by Gangsta Boo, Travis Barker, and Rage Against The Machine's Zach De La Rocha. So let's applaud hip-hop finally celebrating an aging performer, rather than just throwing them out and assuming they'll never be as good as his/her first record.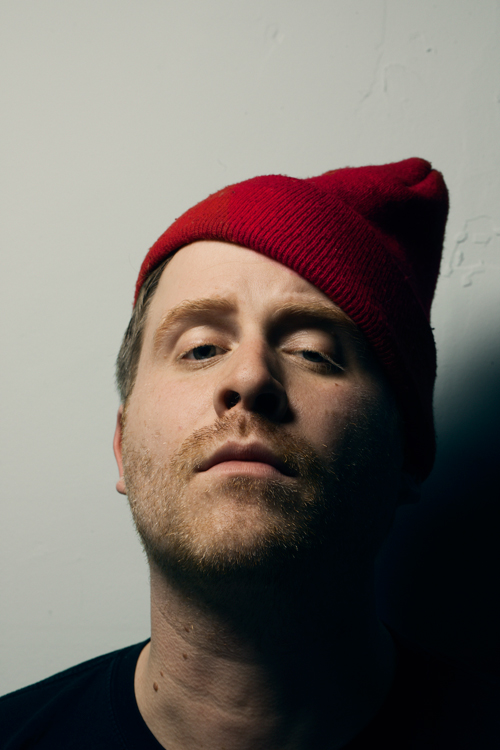 2. Killer Mike
The other half of Run The Jewels, ATL's Killer Mike was best known as Big Boi's hypeman when Outkast couldn't be in the same room. He appeared on the classic album Stankonia and was predominately featured on the Grammy-winning track, "The Whole World," but never really made a name for himself, despite proving at every turn to be an incredible MC. He would eventually sign to T.I.'s Grand Hustle Records, and again never find his footing there. It wasn't until he started working with El-P, who produced his entire 2012 album, R.A.P. Music, that things started to click. The two have formed an updated version of Ice Cube and Hank Shocklee, utilizing hard-hitting noise to convey sometimes subtle, sometimes obvious gems of knowledge and political opinion. And I haven't even brought up Meow The Jewels yet. With the recent backwards racial horseshit happening in St. Louis, and again in New York, Killer Mike has become a bit of a hip-hop representative and social activist, both at a historic RTJ concert in St. Louis the night of the Ferguson announcement, and again the next week on CNN. I couldn't be happier for both Killer Mike and El-P, two of hip-hop's brightest – and most experienced – stars in 2014.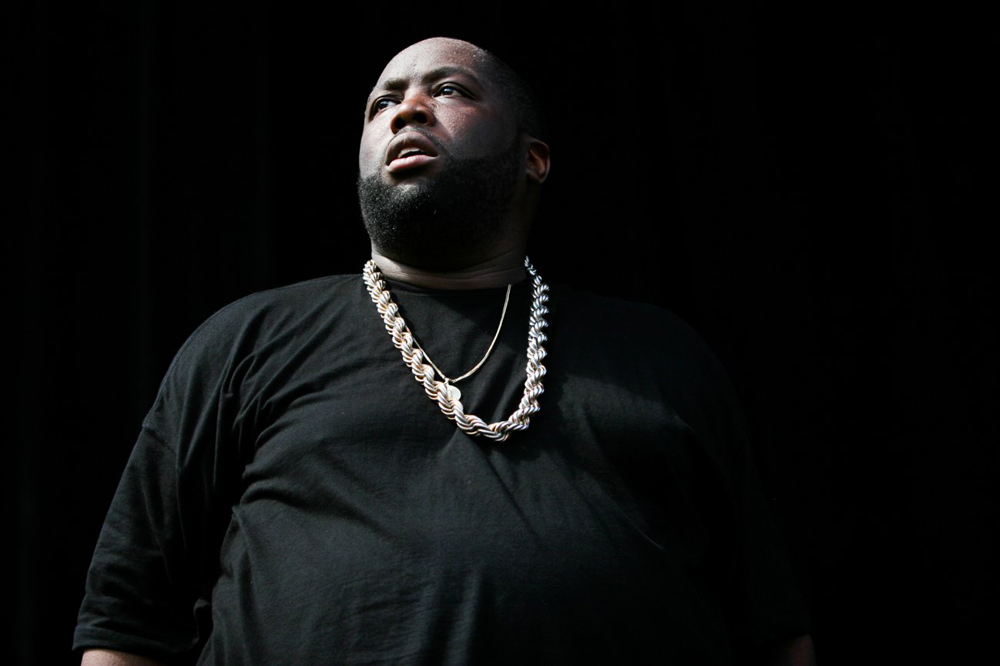 1. YG
Not a rookie in the game, since his discography dates back to 2009 with his novelty hit "Toot It and Boot It" with Ty Dolla $ign, YG made 2014 his bitch. A Def Jam signee in 2009, YG landed on Jeezy's imprint at the label, CTE World, in 2013 and found his first smash with "My N*gga." His debut album, the insanely impressive My Krazy Life, dropped in March 2014 and marked the real return of West Coast gangster rap to a city that so badly needs it. Born and raised in Compton, CA, as a self-proclaimed Piru Blood, his musical partnership with producer DJ Mustard has helped put California back on the map and redefine a signature sound that has dominated the region for decades. Tragically, this album was overlooked by the Grammys last week, and in response, he released a new track called "2015 Flow" with Mustard, helping the committee realize just how truly outdated they are. Don't be surprised if YG has an even bigger year in '15, because he may just be the champion we need.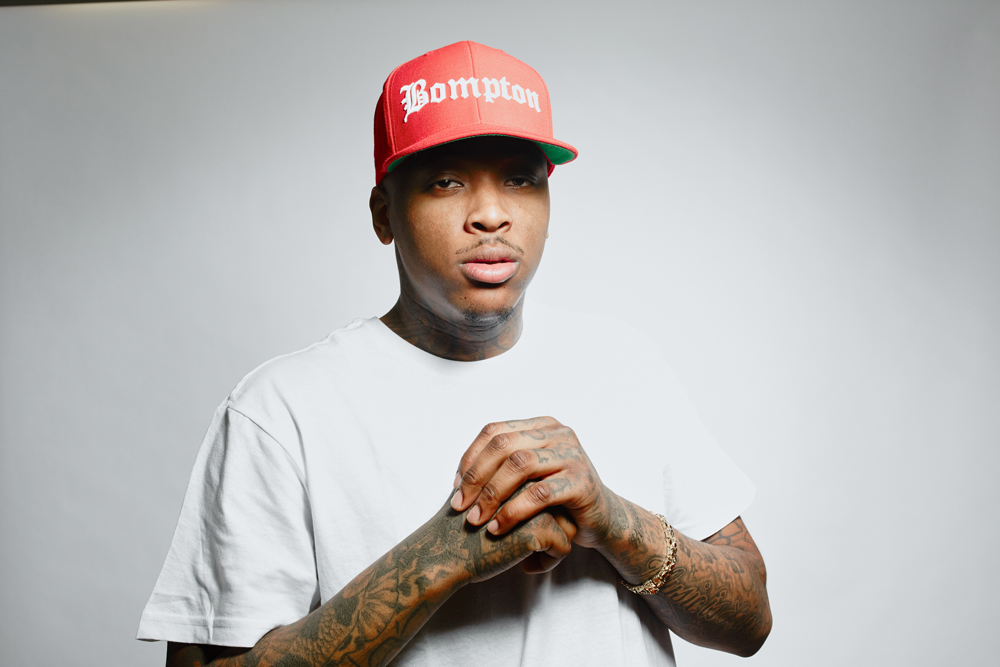 ::
Mad at me? Let me guess. Furious I didn't include French Montana? Future? Chance The Rapper? Lupe Fiasco? J Cole? Young Thug? Lil B? Kid from Kid N' Play? Let me know in the comments and I'll pretend to care.