LEGO Carbon Fiber Tiles – LEGO bricks aren't exclusive to kids. Go to any LEGO store and you'll find just as many adults geeking out over the latest Star Wars release. LEGO got the message and has released a pack of carbon fiber tiles to add a little sophistication to your creations. Sold in packs of three, these 1 x 2 tiles are made from 3mm of aerospace grade carbon fiber, and proudly made in the USA. It may just be that piece you need to add a touch of class to your architectual masterpiece.
Source: LEGO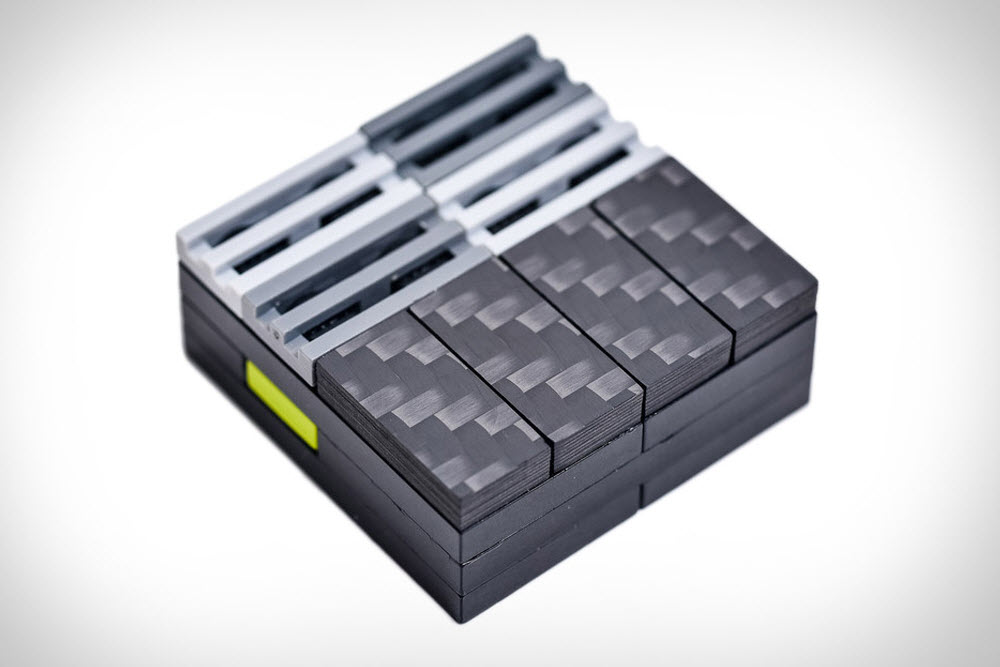 MAKR Media Cases – Every time I buy some gadget, I immediately scour the internet for the perfect case. I like protecting my stuff and MAKR seems to do it was plenty of class and sophistication. The new series of media cases are made with vegetable tanned leather from Wickett and Craig, and arrive with edges that are hand-painted and heat-formed. Ensuring a snug fit to protect your laptop and tablet is MAKR's goal, and they do it in a minimal and unobtrusive way.
Source: MAKR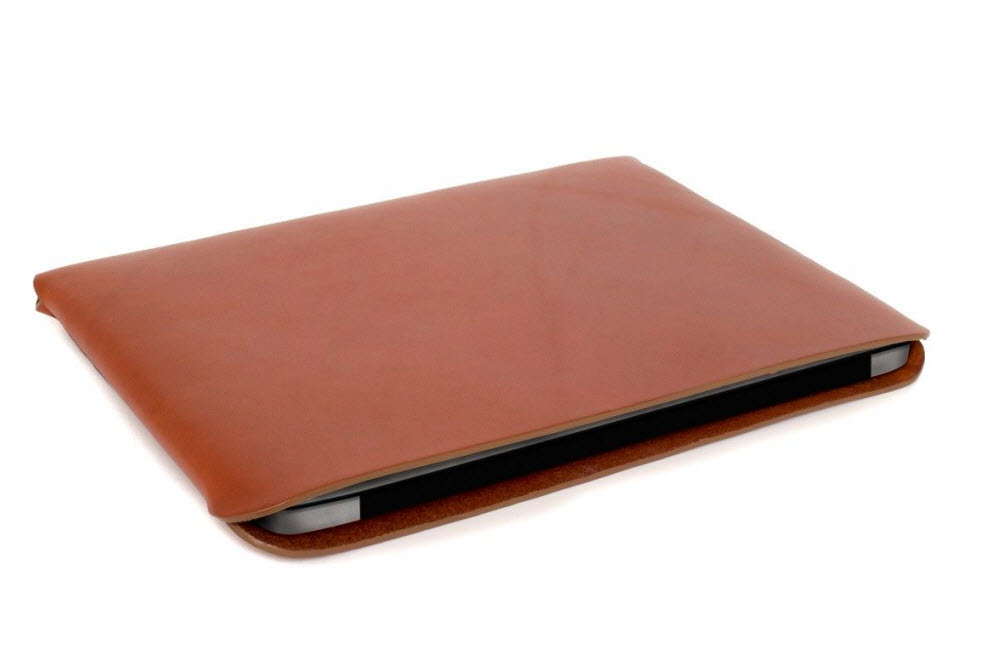 G-Shock x Kevin Lyons – You're probably familiar with Kevin Lyons' work thanks to Stussy and P.A.M., but this creative artist is more than sketches and doodles. Lyons has his own line with Natural Born and recently caught up with G-Shock to customize a 5600. This classic G-Shock model is outfitted with Bluetooth technology and arrives in a slate colorway decorated with Lyon's handiwork. Included with the watch is a custom tin can by Lyons and a commemorative specialty box.
Source: NaturalBorn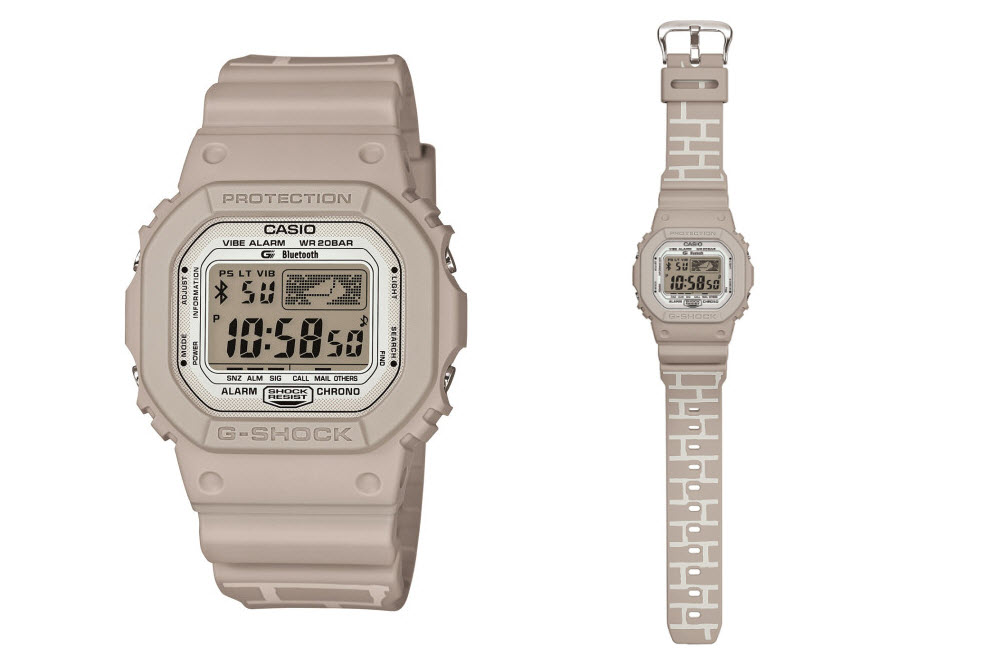 Intel HDMI Compute Stick – Throw everything I said about Google's Chromecast and Amazon's FireStick out the window, and make room for Intel's HDMI Compute Stick. The company, better known for their computer processors, has crammed an entire computer into a 1″ x 3″ stick. Inside this device is a quad-core Atom CPU, 32GB of storage, 2GB of RAM, a USB port, WiFi, Bluetooth 4.0, and a mini-USB connector. The stick runs Windows 8.1 and turns any television with an HDMI port into a home computer. Look for this powerful little HTPC to be available for $149 this March.
Source: Intel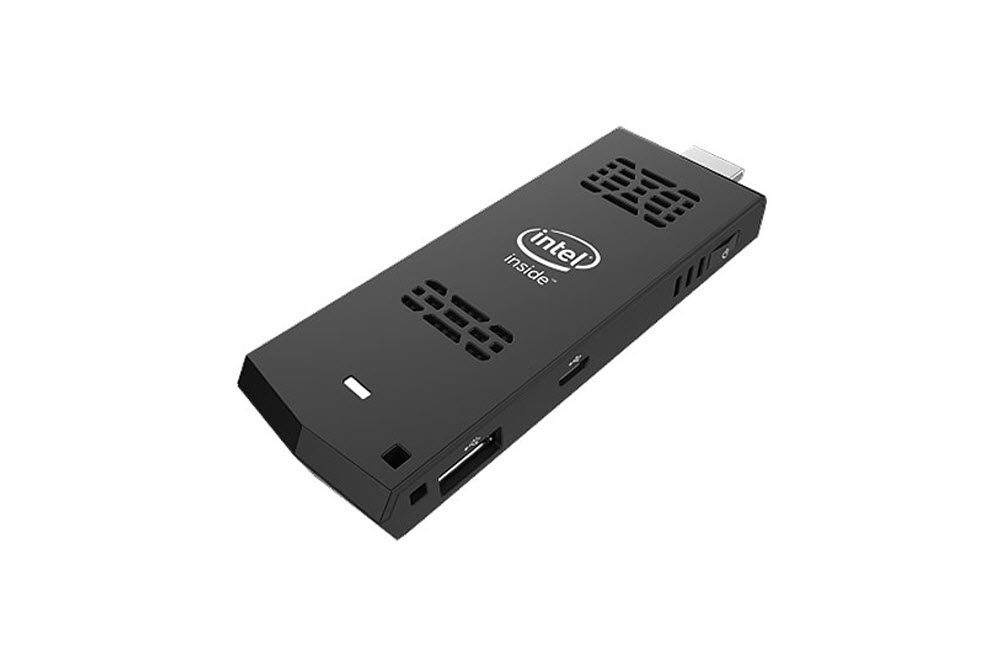 Aimé Leon Dore x KITH "Chapter 1″ Collection – KITH is doing it. They bringing luxury into sportswear, and their latest project with Aimé Leon Dore draws inspiration from Muhammad Ali and other pugilists of that era. Aimé Leon Dore's popular Astoria Robe is updated for a more casual look with two big placket pockets and crafted in soft terry cloth. Other popular items include thick 380 gsm cotton hoodies that arrive with waffle-thermal interior lining. This is a knock-out collection (no pun intended) that stretches the style and look of boxing sportswear.
Source: KITH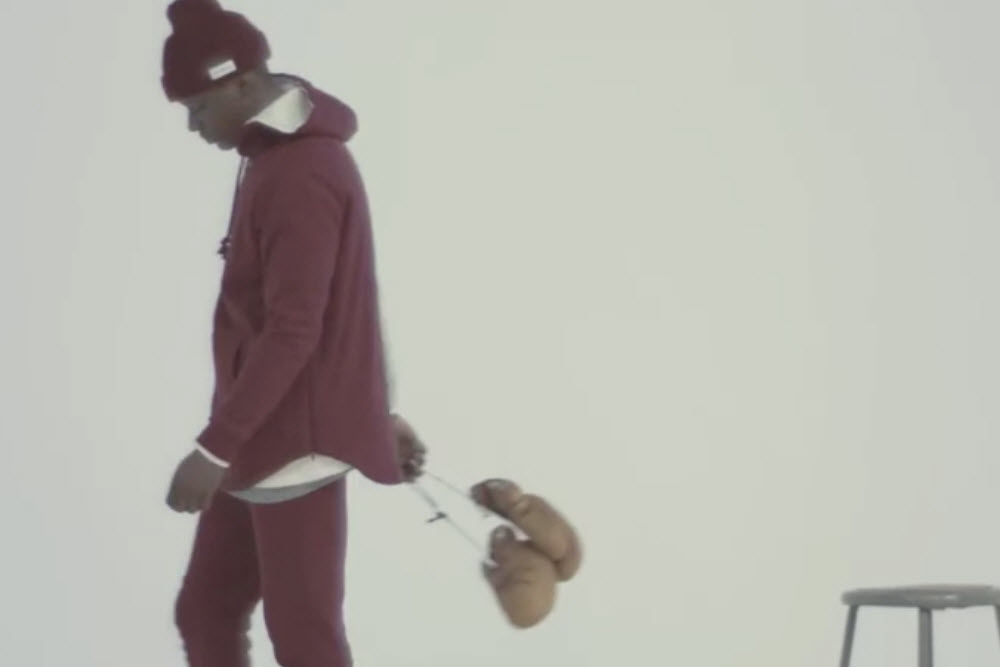 Nike Black History Month – I loved this concept when it debuted a few years ago. A series of the most popular shoes to celebrate the efforts of African-Americans for February. But this year, it seems to be a bit too much. While most years incorporated only elite signature sneakers, 2015 sees twelve different shoes. LeBron 12, Kobe 9 Elite, Kyrie 1, KD7, Air Force 1, Air Max 1, SB Dunk, Mercurial Superfly, Air Jordan 1, and Air Jordan XX9 are all represented in a monochromatic black and white colorway. This is one of the strongest designs I've seen from the Nike camp for 2015, but at what point is enough, enough? This year's collection is nearly doubled, and Nike seems to be more concerned about their bottom-line than really celebrating Black History. I like to see Nike donate a portion of the proceeds of this collection to a charity because those LeBron 12s are fire.
Source: Nike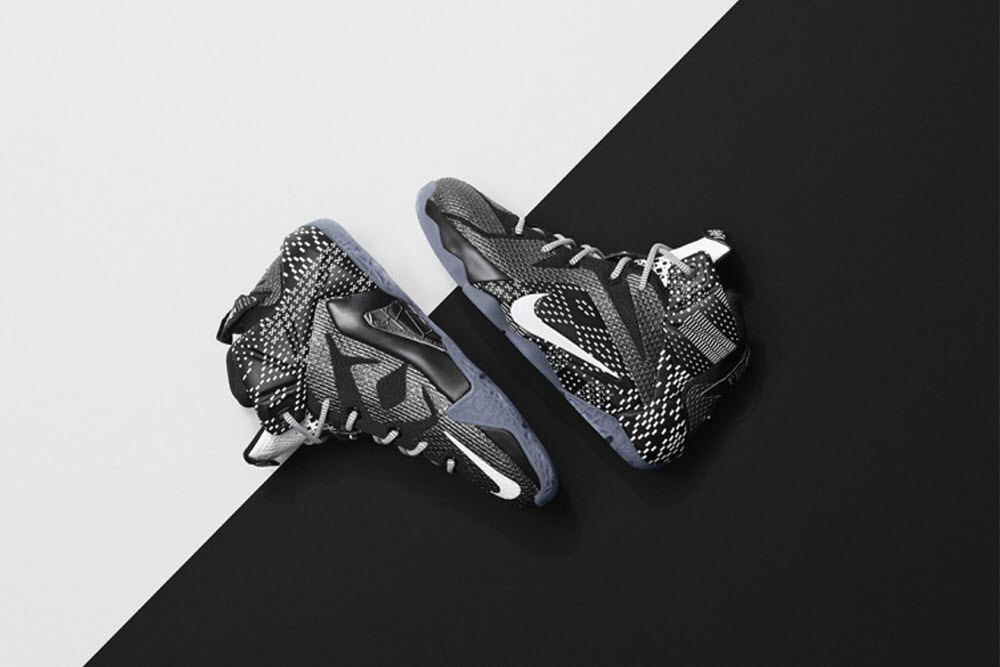 NASA Designs Travel Posters for Exoplanets – Take my money! Everything about NASA is awesome, but when the space agency released these retro-inspired posters for traveling outside of our solar system, I was mesmerized. Using 1920s-inspired travel artwork brings a level of mystique and intrigue to planets HD 40307g, Kepler-186f, and Kepler-16b. I'm just praying that NASA releases these poster for sale, because I have a dining room that could use all three.
Source: NASA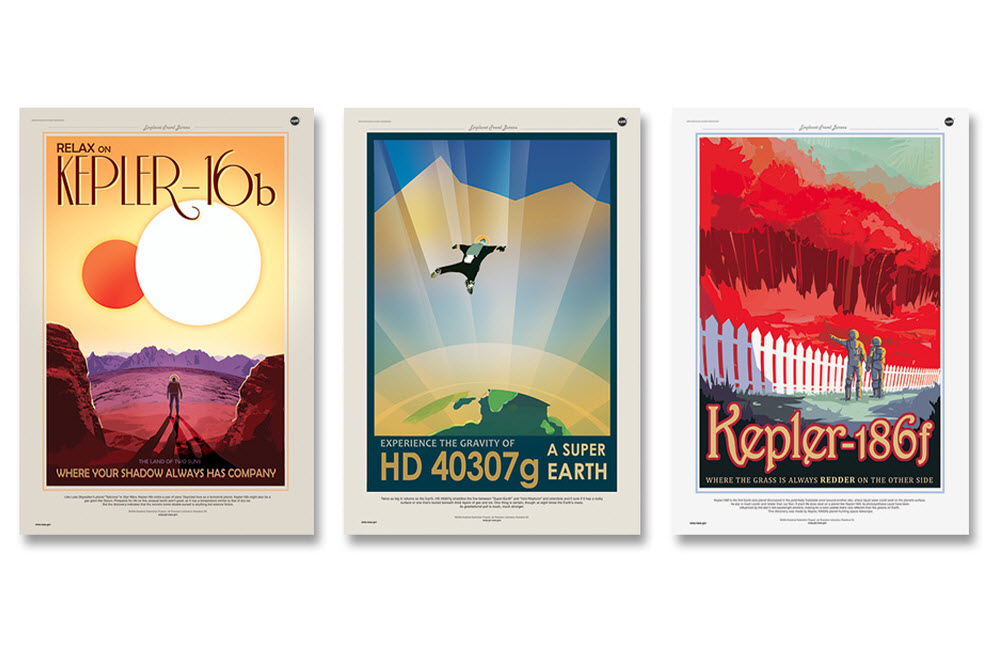 Nike Metcon 1 – On paper, it looks like Nike hit one out of the park. The Metcon 1 looks to be the shoe that can do it all in the gym. Nike says that the Metcon 1 is designed with a minimal heel-top drop to increase stability for power-lifting, running, and jumping. There's also a flex groove to execute sharp turns and change of directions. That all sounds well and good, but it's one of those things I need to see to believe. Power-lifting shoes are VERY different from sneakers you run and jump in, but at least the Metcon 1 looks nice.
Source: Nike