wings+horns x nanamica x Ace Hotel – With the rough winters in Vancouver wings+horn has been a god-send. Having been a supplier of quality fleece for ten years wings+horn is looking to collaborate with nanamica and Ace Hotel on a special edition Gore-Tex parka. The jacket is based off of nanamica's "Cruiser" jacket and combined with the aesthetics used of the doormen at Ace Hotel. The parka is set to hit stores on January 17 in black and charcoal.
Source: wings+horns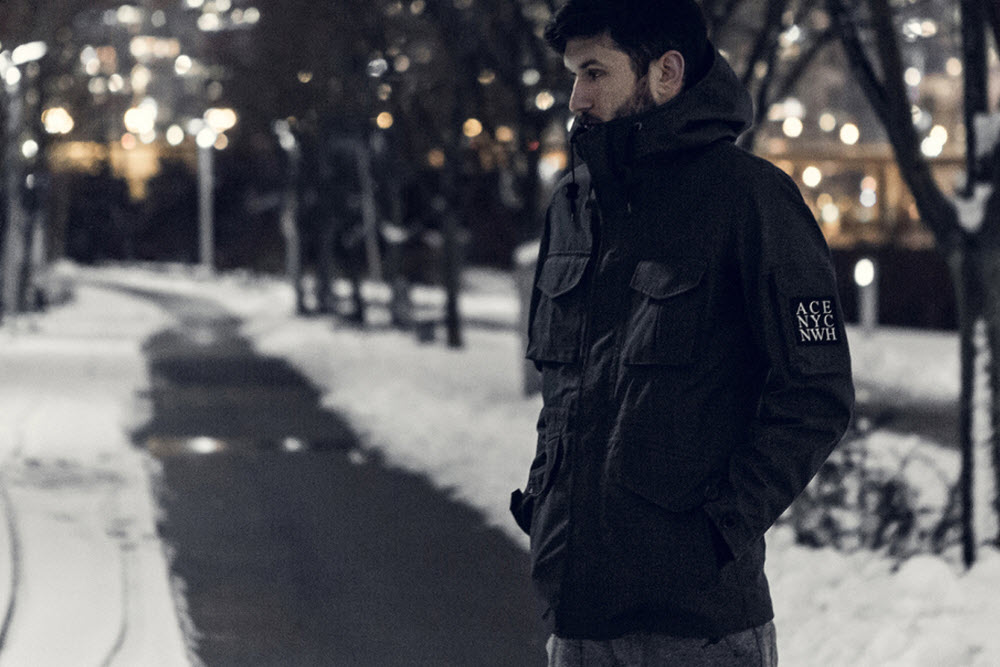 Apolis Travel Blanket – Warmth and comfort has been a rarity during this polar vortex, and Apolis is looking to give their loyal fans an answer to the cold. The Los Angeles based lifestyle company is looking to release a travel blanket made from 100% extra fine baby alpaca wool. The blanket looks to maximize warmth while being easily packable for travel. Look for the the travel blanket to be available now for $198.
Source: Apolis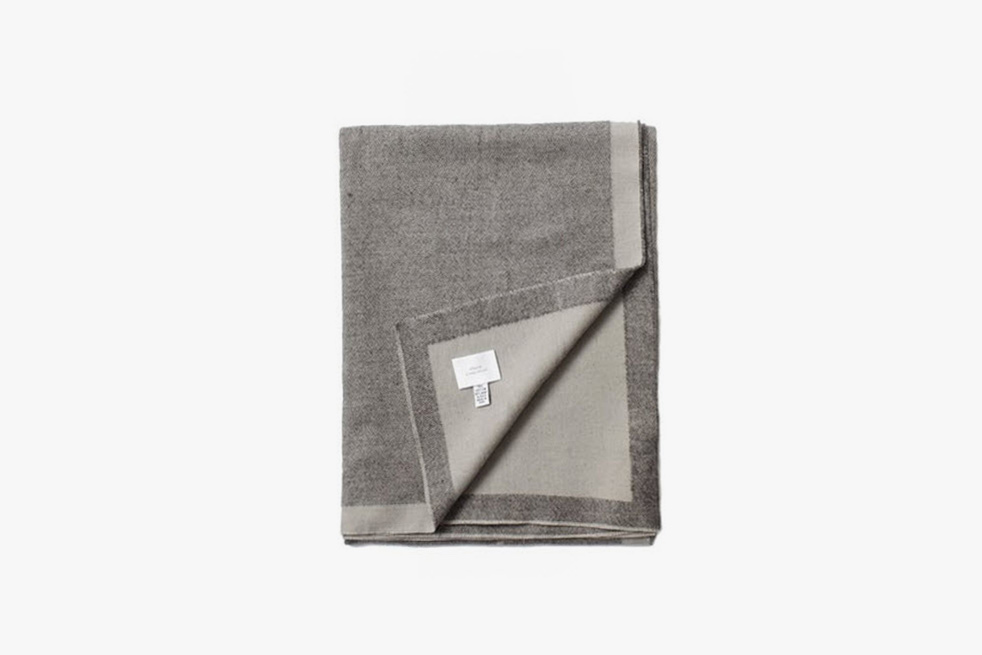 Barbour 2014 Lookbook – One of the cornerstones of life in the UK is their atrocious weather, so its no surprise that a traditional English brand like Barbour knows all about layering for warmth. The lookbook for Barbour's 2014 season shows off an assortment of knits that is paired with durable outerwear. Check out the various looks that have been set against the serene landscape near South Shields along the sea.
Source: End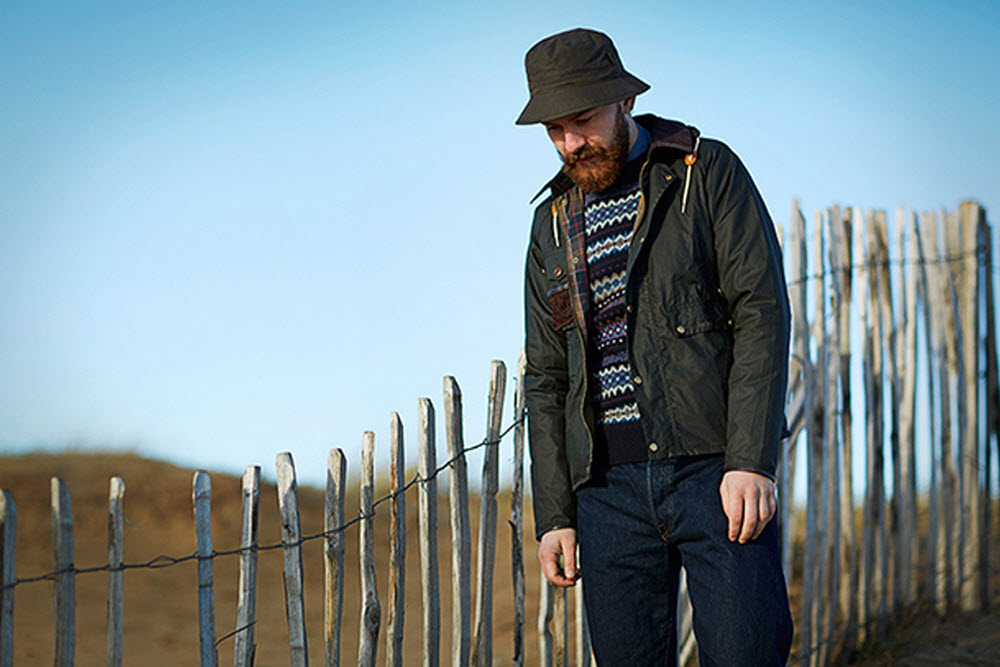 Starter "Super Bowl XLVII" Satin Jacket – Starter pays homage to Super Bowl XLVII with their classic satin jacket. This athletic styled jacket comes with a simple snap button closure and features the AFC logo on one sleeve, and the NFC logo on the other. The left chest commemorates the game with an embroidered Super Bowl XLVII logo. Only 1,000 units will be produced and available at select Foot Locker stores.
Source: Starter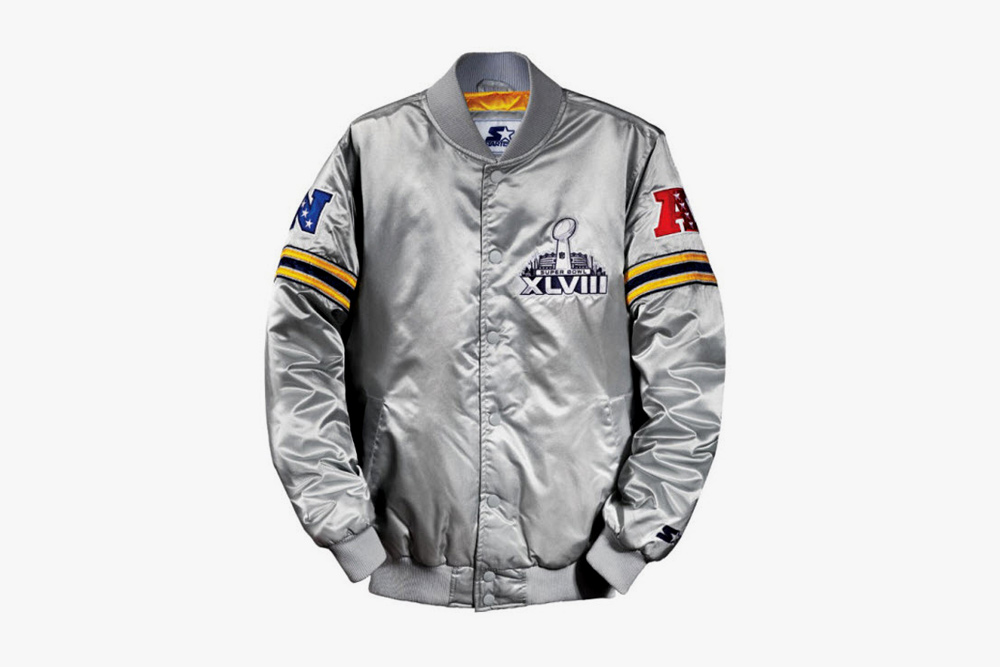 Beyerdynamic "200 P" Sound Supercharger –  Beyerdynamic addresses the sound disparity in mobile devices with the release of their new "200 P" sound supercharger.  This palm-sized DAC (digital to audio converter) is for music producers on the go. The "200 P) is capable of producing true hi-fidelity sound on your mobile device with up to 24 bit resolution at 96 kHz, and 135 level volume control. The "200 P" is capable of producing hi-fi digital sounds for 11 hours with its built-in rechargeable battery.
Source: Beyerdynamic