Orange County Wednesdays continue as we made our way down to Generic Youthin Costa Mesa this afternoon.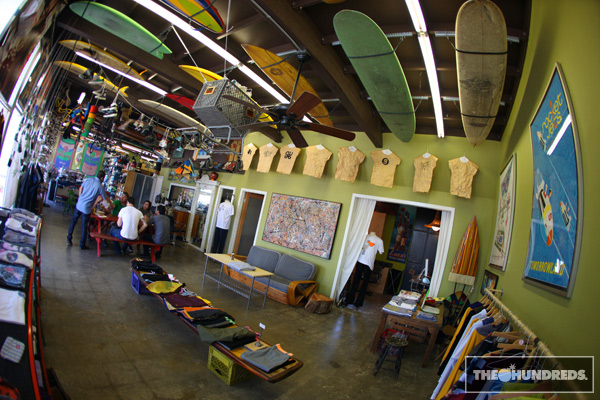 Generic Youth is the pet project of Jeff Yokoyama and his daughter Coco (that's her silhouette as the logo). You may know Jeff and if not, you should. He's the founder of '80s surf-brand Maui & Sons as well as Modern Amusement, both of which he peddled off years ago (so don't blame him for what became of those brands).
Obviouslyit was Maui & Sons, but I first truly became aware of Jeff's brilliance through early Modern Amusement, when his hand-crafted goods were intimately distributed through the brand's flagship boutiques on 3rd Street in L.A., Hawaii, and Japan back at the turn of the millenium. Jeff runs his brands on the tenets of PASSION and DISCIPLINE. He admits that once he loses those legs, he usually moves onward from his project.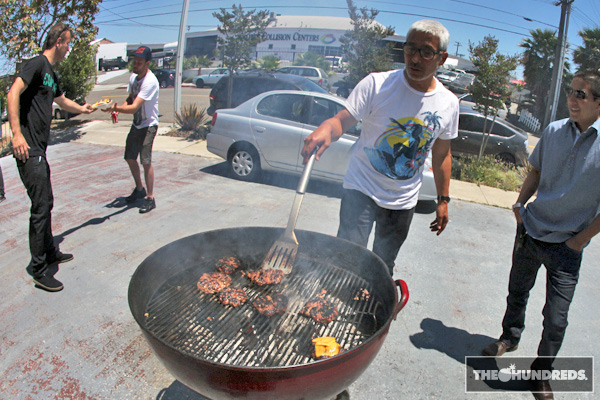 So when his daughter came up with the concept to start up an organic brand like Generic Youth, he was hesitant. But how can you hold the creative spirit down? Several years ago, he took over this space in the O.C. where he not only cuts/sews the pieces by hand, but sells the unique GY goods as well. It's a personal, imaginative environment, the walls are imbued with inspiration.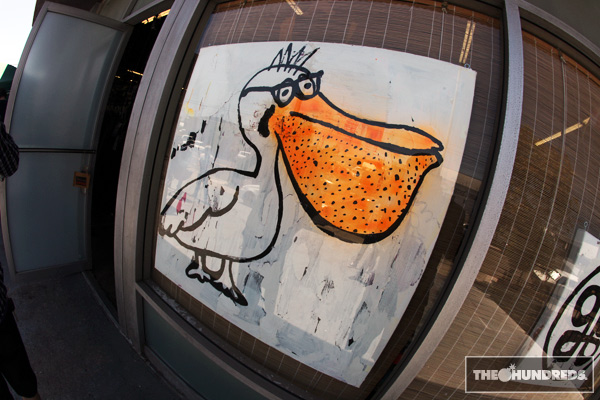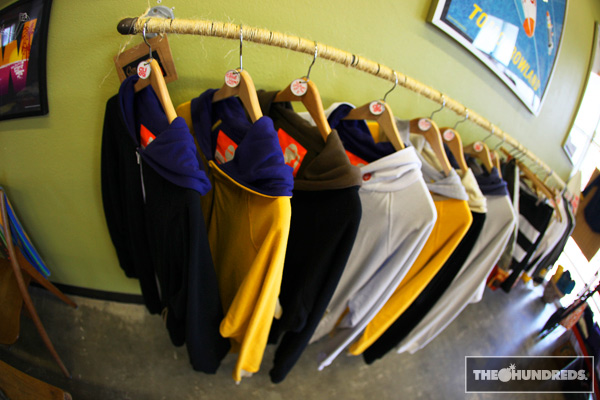 Fun. Texture. Colors.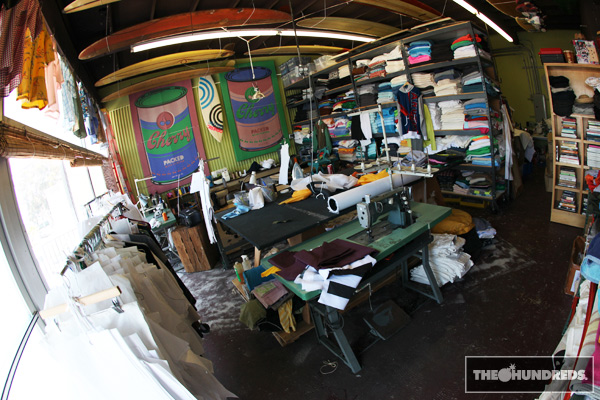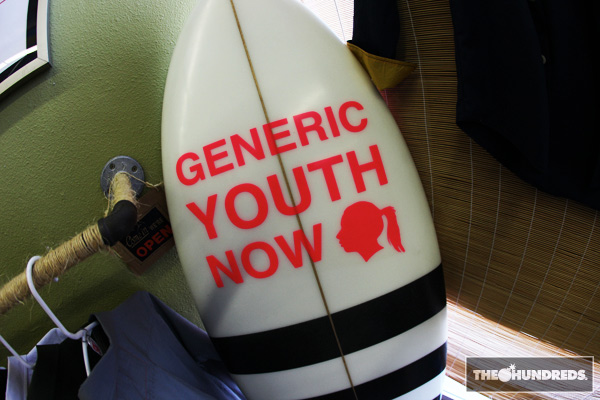 It's $5 Burger Wednesday at Generic Youth, where Jeff and the crew bbq patties for crew and visitors. All you gotta do is pay with a crispy Abe Lincoln or a used towel. Lately, he's been inspired to make hoodies out of these vintage surf towels, so it's a worthy tradeoff.
Bob Hurleyis a fan of the hamburgers and The Hundreds!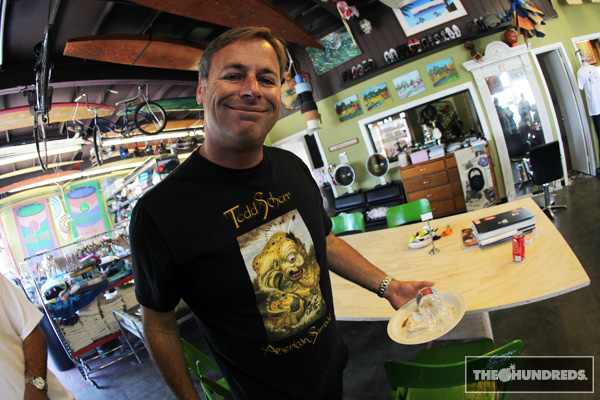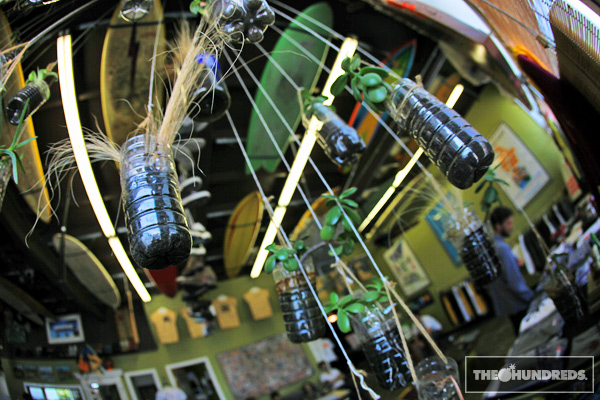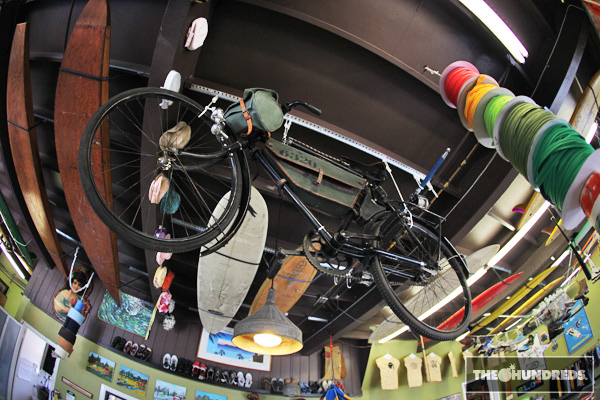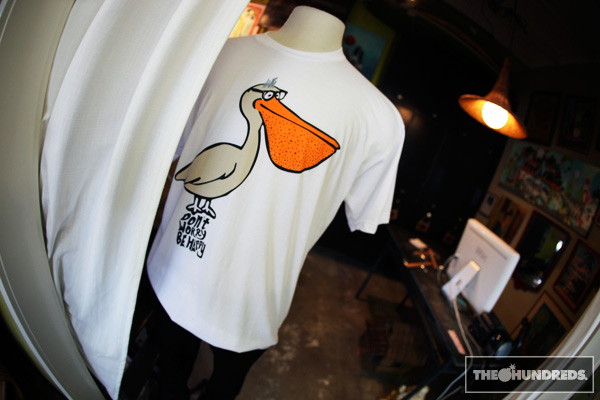 Jeff's got a secondary, entirely different, project with a friend called Pidgin Orange. Now, GY isn't wholesaled or distributed anywhere outside of this shop, but Pidgin Orange has made it's way into a few boutiques worldwide. So keep your eyes peeled for the goodness.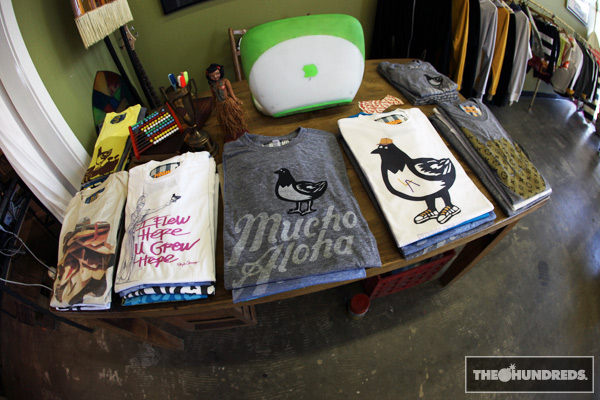 Jeff busted his chops cutting hair, believe it or not. Before anything else. He still flexes the shears in the back.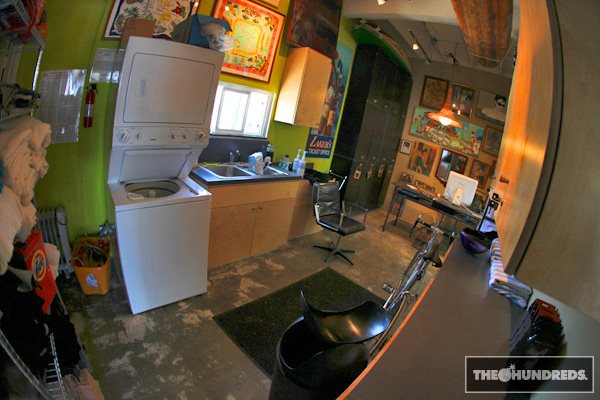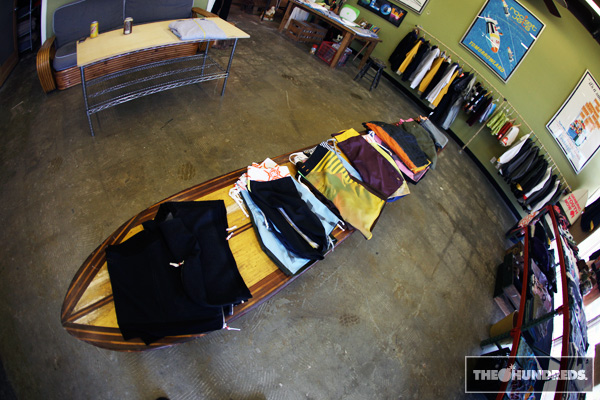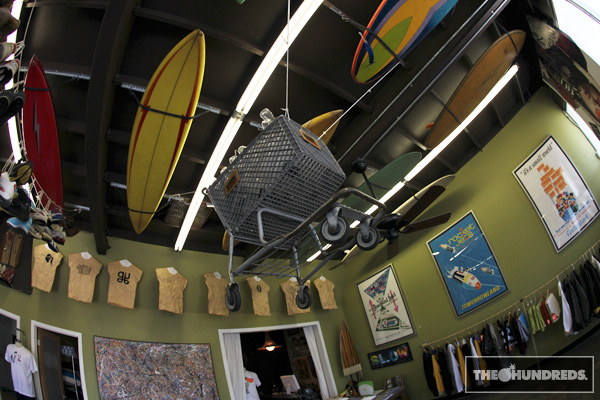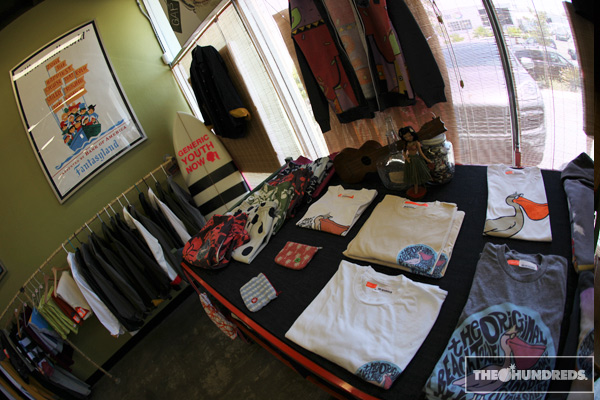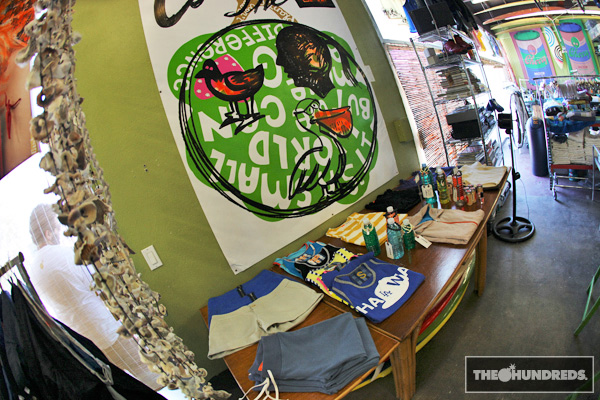 This is the best part. As we've definitely grown accustomed to here at TH, kids are always approaching Jeff with questions about how to build a brand, break into the apparel industry, design, etc. He realized that instead of discouraging their dreams, he'd start up classes at Generic Youth to educate the next generation, and equip them with the tools to build their careers.
The school is monikered THE IMPOSSIBLE EDUCATION in response to the youth always being told that their dreams are "impossible." Pat, B-Rad, Ben, and I got an impromptu seminar after lunch, where Jeff took us through some of his concept books, delineating how his mind navigates design, themes, and the winding roads of creativity.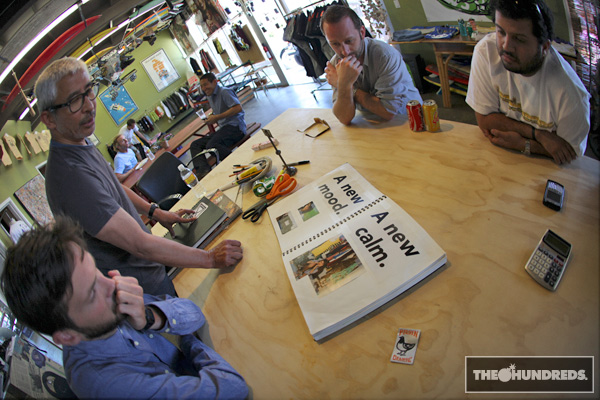 Anyways, I can sit here and blog about this all day. I can show you photos of the space or talk about Jeff's repertoire 'til the cows come home. Or you can visit Generic Youth for yourself and see where creation begins.
(Here's a great, recent video by a girl named Alex from OCC, where she sits down with Jeff and takes you through GY. I know different people will watch this for different reasons.)
by bobbyhundreds