Meet Christian, Scott, and Justin. These are the collective geniuses behind a little show called Yo Gabba Gabba! And by "little" I mean for little people. And by "little people" I mean kids, not midgets. Yo Gabba Gabba! is far from little, actually. It's huge. So what I'm really trying to say is it's a huge show for kids.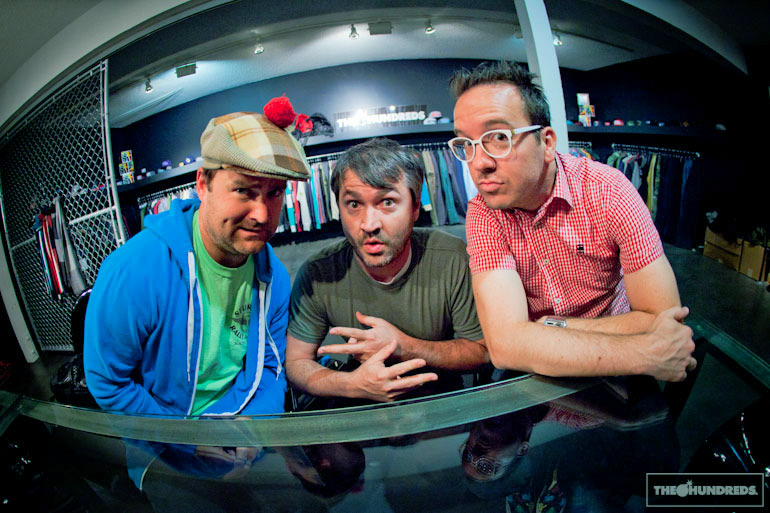 Christian and Scott are the creators of Gabba, and both have backgrounds in apparel. Christian having worked with Rocco back in the day at World Industries and RVCA with Pat. He even worked with Acme Skateboards back in the day, which you probably know by now was my first complete set-up. Scott put in time at Quiksilver as well.
Christian is also well-known as the lead singer of the Aquabats! And me being an I.E. kid, veteran Barn-goer and 98 Posse tagalong, we shared a lot of that old school So.Cal ska/punk scene camaraderie. So much respect for these guys… Super rad.
by bobbyhundreds