The last time I owned an actual video game console was my Sega Genesis back when I was 9. So when I found out that Xbox and Rockstar Games wanted to give me a limited edition GTA IV Xbox 360 console (limited to 500 worldwide, 250 in North America), I put down my PowerGlove and headed to SA Studios (home of Mr. Cartoon and Estevan Oriol) to pick up my gift.
This is it. 1 of a few hundred. A special-edition Xbox with GTA IV artwork on the console. And supposedly Grand Theft Auto IV is set to be one of, if not THE, biggest video games of the year. I'll be happy with any game that's a remote improvement from Altered Beast.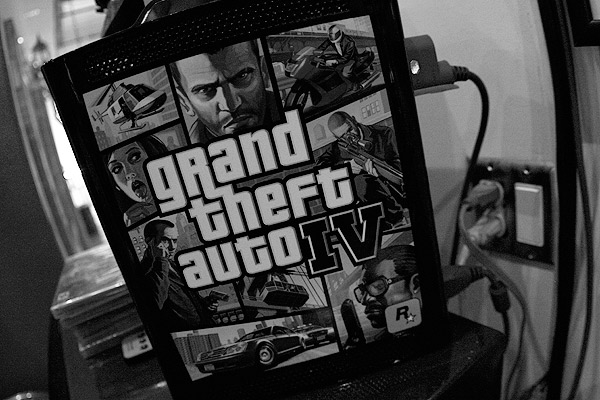 This is the first time I've actually held an Xbox controller. I tried to play this ninja/samurai game, but got stuck in the first chamber for 14 minutes. Even with no enemies in sight. I got fed up and started swiping my sword at the walls, jump kicking the cement, and using up all my energy. I guess that's the first time in video game history that someone's actually lost to a room.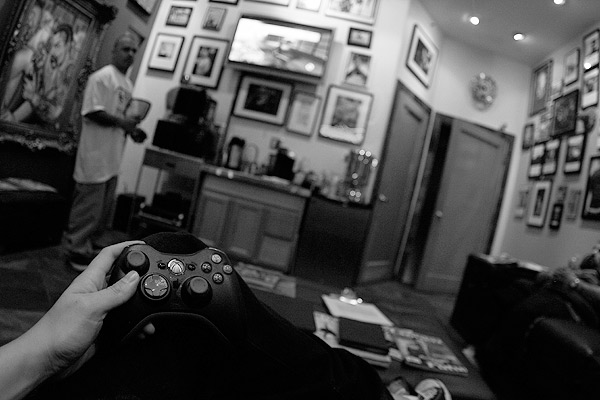 Victor and his brother Mike own Chocolate Crocodile, one of our accounts in the Valley. Victor also helms ID Agency, the marketing agency which set up this whole shebang with Xbox for the West Coast. The last time I saw Victor was when I interviewed him for Stance almost a decade ago for some of his automotive work. It's good to see him delving back into apparel, and still churning the current under the streetwear bubble.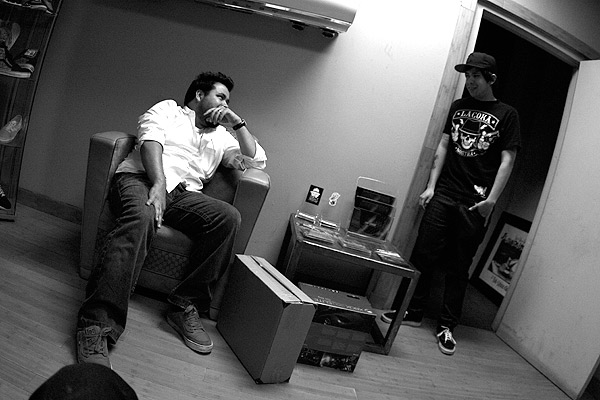 Estevan Oriol provides some of the most recognized work in entertainment and pop culture (for example, he just worked on Snoop Dogg's cover). But with the music industry in shambles and all the young biters leeching off his world-renowned photography, it's not all gold and glory. However, time will tell… They'll all get theirs, and he'll undoubtedly get his.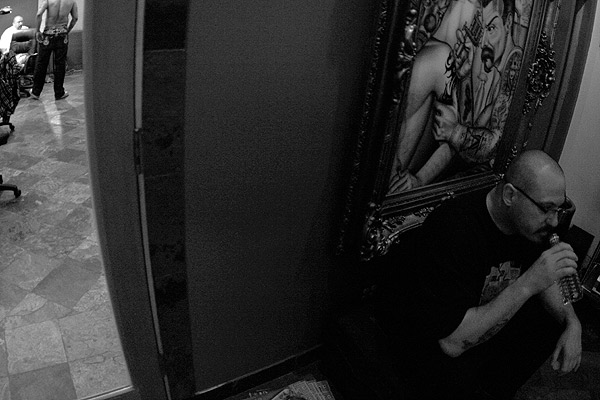 Estevan keeps it strictly film, but he gives me a demo of Toons' newest digi, fiddling with the video mode. Perhaps a preview of what's to come..?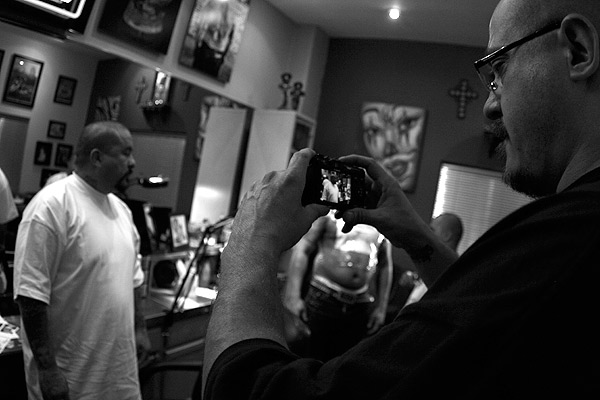 Aaaaaaaaaaaaand Mena Suvari was there to get some more tattoo work done.
Anyways.
Thanks to Cartoon, SA, Xbox, and ID for ensuring I'll go through countless hours of lost productivity.
by bobbyhundreds