This morning, I received an advanced copy of "BUYING IN: The Secret Dialogue Between What We Buy and Who We Are," Rob Walker's new book, published through Random House. Walker has already established a name for himself as a respected branding analyst (through his work as a columnist for The New York Times Magazine and his blog Murketing) and this book investigates why we buy what we buy by dissecting popular brand-names like iPod, American Apparel, and Livestrong. From the press release:
"Why have Ramones T-shirts outsold their albums ten to one? How did Timberland boots evolve from functional footwear at a New England factory to desirable hip-hop fashion?"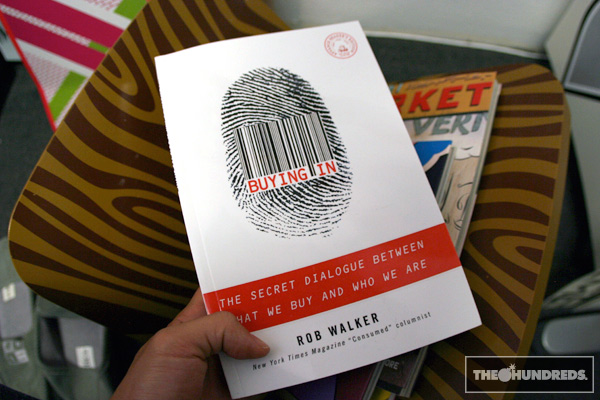 And what's more, Walker riddles the book with The Hundreds' story, designating chapters that delineate our brand's history and philosophy. I may be biased, but it's a pretty entertaining and thought-provoking read (even without any Berenstein Bears making cameos).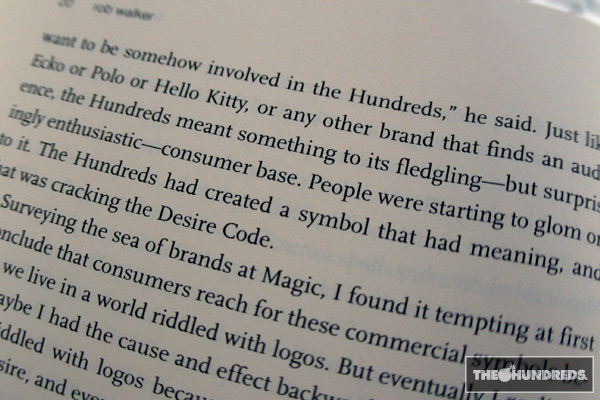 Mike (Ludwig) also sent me BITCHES BREW, which was his prior brand SUBFREAKIE's graphic anthology. You may have seen it around a half-decade ago. A blast from the past, essentially cryogenically frozen in this inflatable pillow thing. These guys have got the packaging thing down.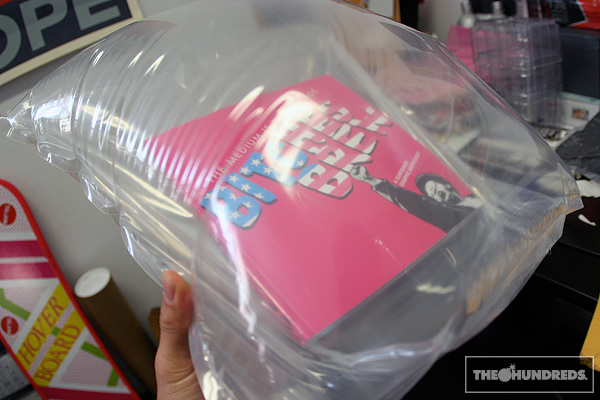 by bobbyhundreds