The artwork for The Hundreds x Garfield Art Show is all but turned in. The artists have done a remarkable job of taking their own unique approach to the fat orange cat, from a street art perspective to cutesy illustrations to the abstract. Mark Dean Veca dropped his piece off… sometimes these sorts of projects just work out so naturally and logically. Mark pretty much owns that bright orange right now, and his re-appropriation of classic American pop art was the ideal lay-up for a Garfield painting.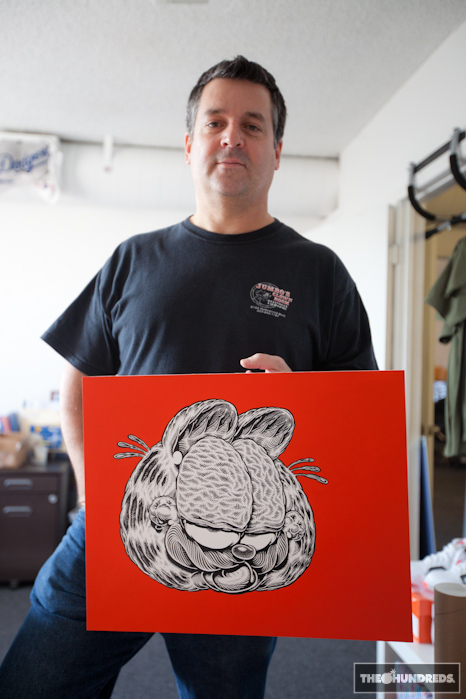 Nate Frizzell is one of my favorite new artists out there. He just opened a solo show at LeBASSE Projects, and is causing a stir with his style, and beautiful paintings. Talk about causing a stir, he addresses all the discussion around our upcoming show.. I know many within and outside the art community are amused, intrigued, excited, or straight-up befuddled over the names we've brought together to pay homage to Jim Davis' legendary work. And that's exactly the reaction we wanted to get (smiley face).
Thanks to Mark and Nate, and the rest of the artists involved in The Hundreds x Garfield Art Show, for staying free and staying fun with it.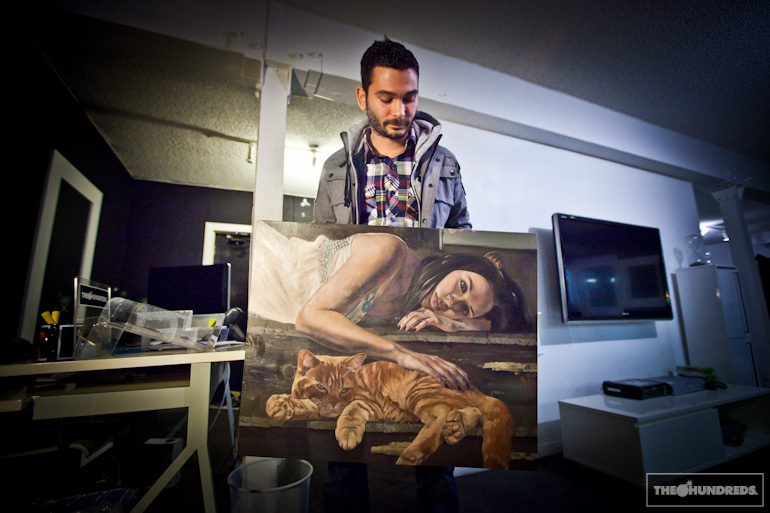 Please come out Thursday night for an unforgettable event. Jim Davis is in the house. And I hear Garfield will be making a cameo as well.
by bobbyhundreds