The Mighty Healthy pop-up shop closes up at Hall of Fame, but not before setting it's sights on it's next destination, the Black Scale shop in San Francisco. To celebrate their time here in LA, MH and HOF threw a party tonight. I caught the setup, unfortunately couldn't stay long enough to see it go off, but I'm sure it was a success. Here're Ben and Arsen doing the red cup catch-up in front of HOF.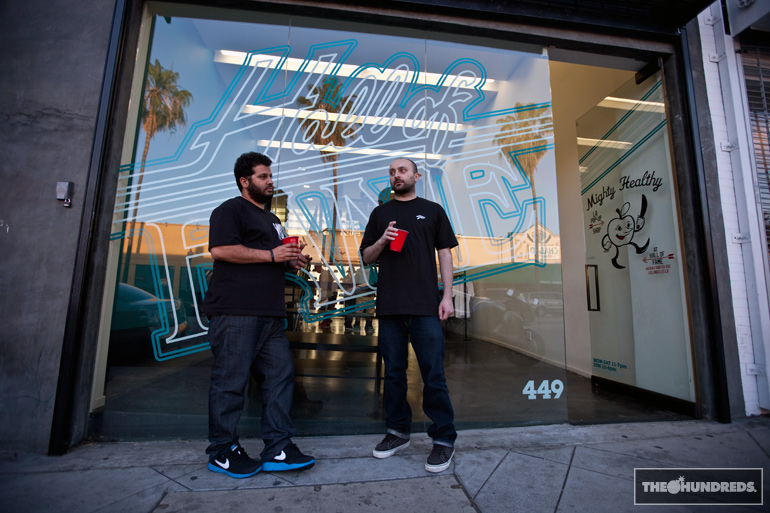 Jupiter DJing upstairs.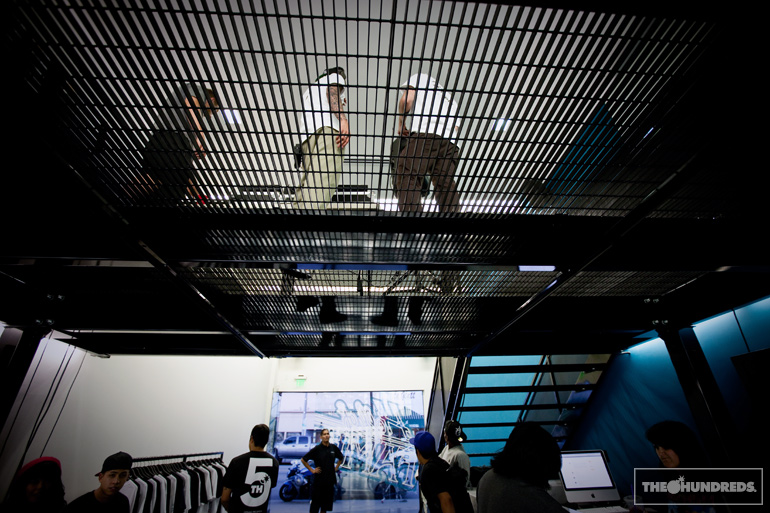 Our staff at THLA closed up and walked down.
Hello Joey.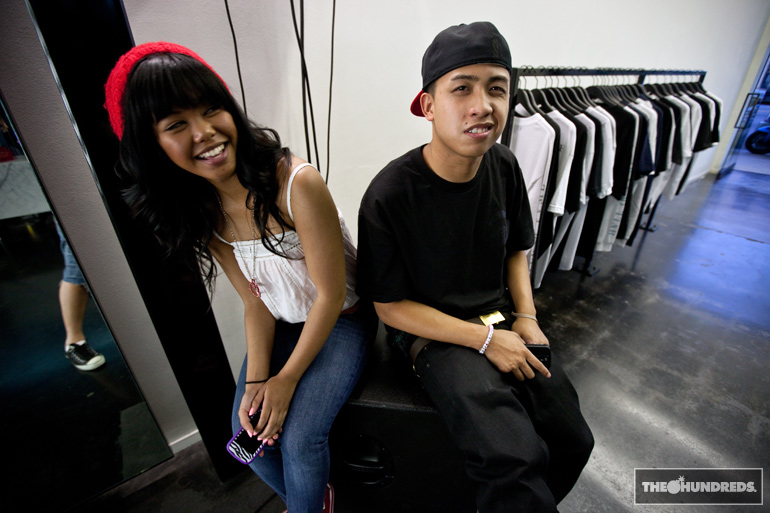 Do these girls look familiar? Banksy premiere?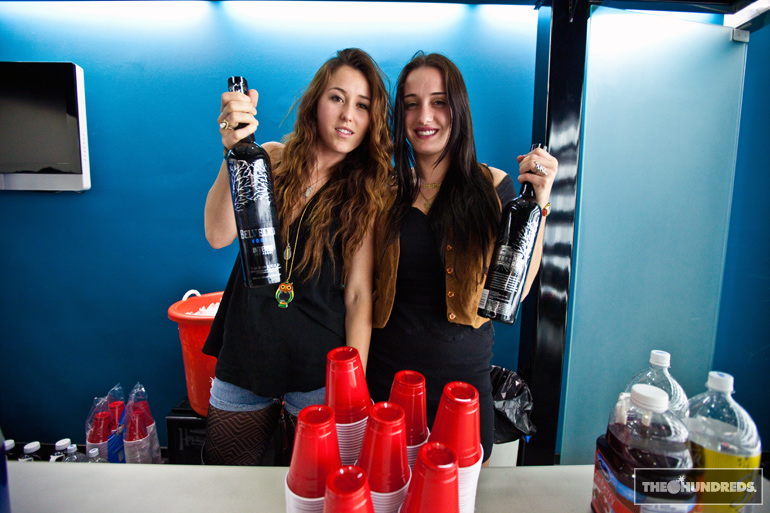 Been a while since I've seen Marlon (Sneaktip). Still very much Marlon being Marlon!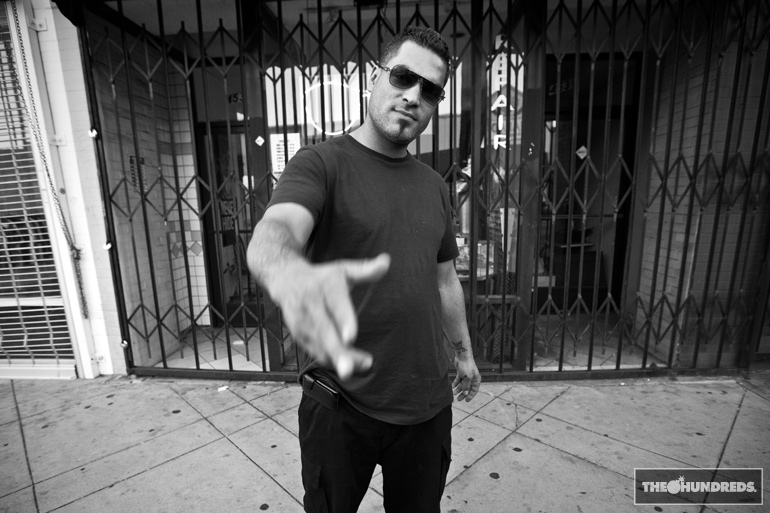 Bouncing conversation with the Diamond crew out in the alley.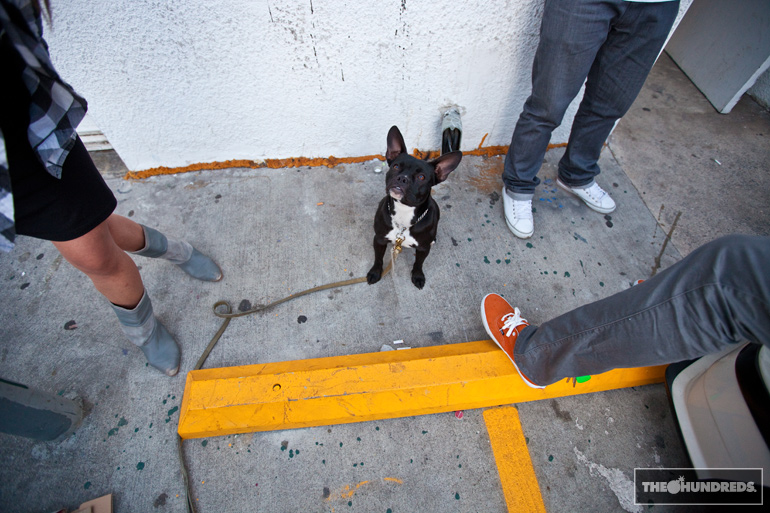 …all the while Ray (Mighty Healthy) is busy at work doing busywork, at his own party nonetheless. Congratulations on all your success with the Mighty Healthy Pop-Up Shop, Ray and Denis! Too bad you still sssuuuuuck! (Smile).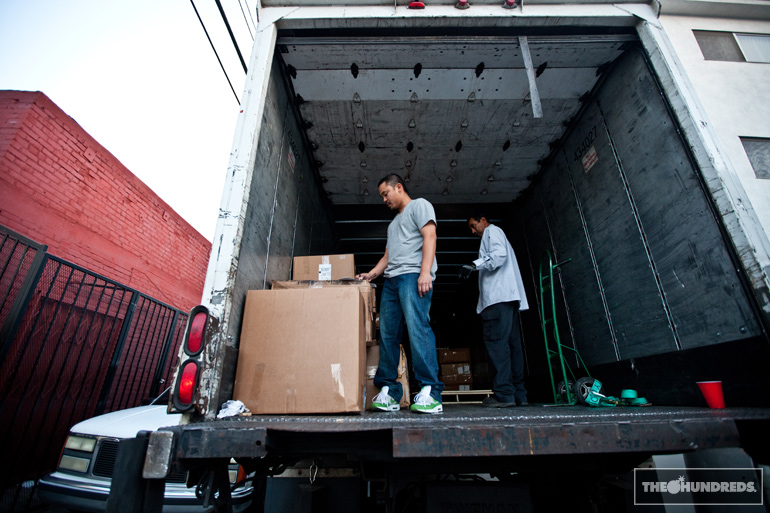 by bobbyhundreds