The annual The Hundreds Warehouse Sale popped off Saturday in downtown Los Angeles. Thank you to all of the customers who braved the heat and gritty neighborhood conditions to score some heavily discounted The Hundreds product. Those who have been here the past couple years knew what to expect. The other half were duking it out with a 6-hour line, complaining about getting in at 3pm considering they'd been queued since the morning. When I explained that people had camped out for 2 days to make it inside, they were suddenly okay with just waiting several hours.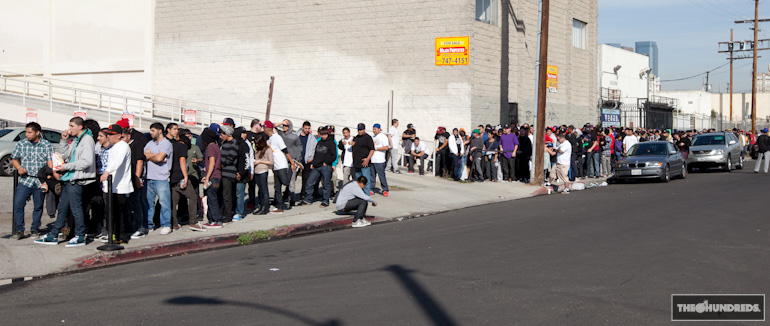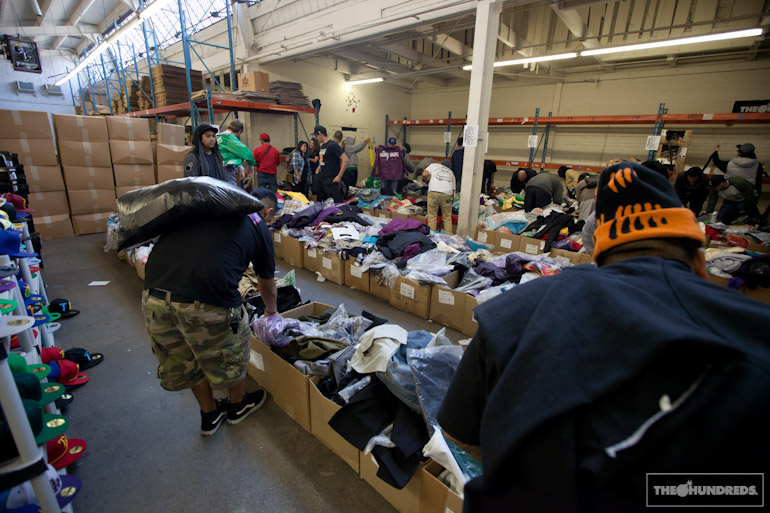 Sidewalk sleepers: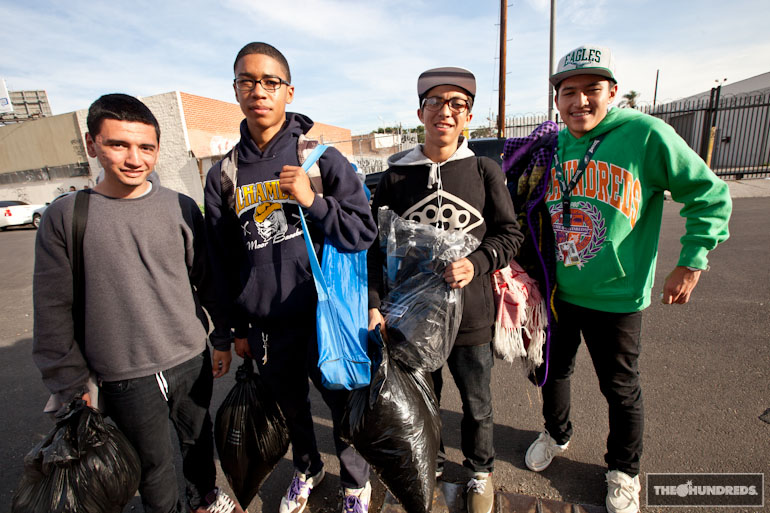 Ben and I love seeing vintage The Hundreds gear on customers at the store or sales like these. That's the "Blind" tee from a few years back, it's a staff favorite.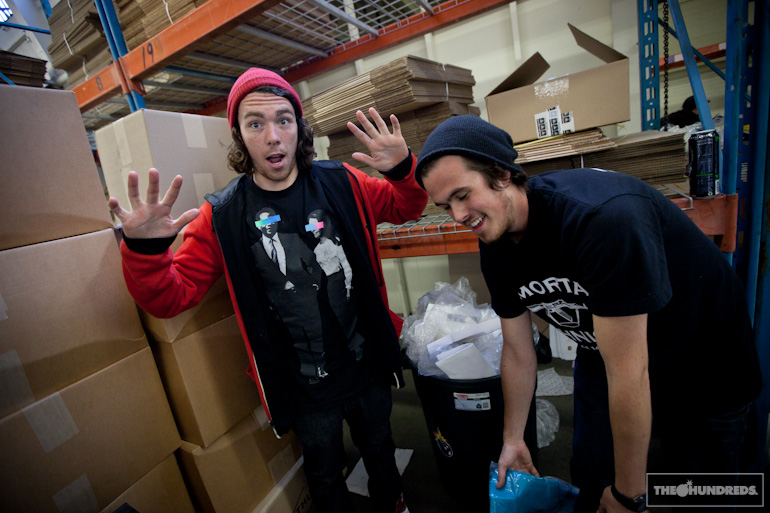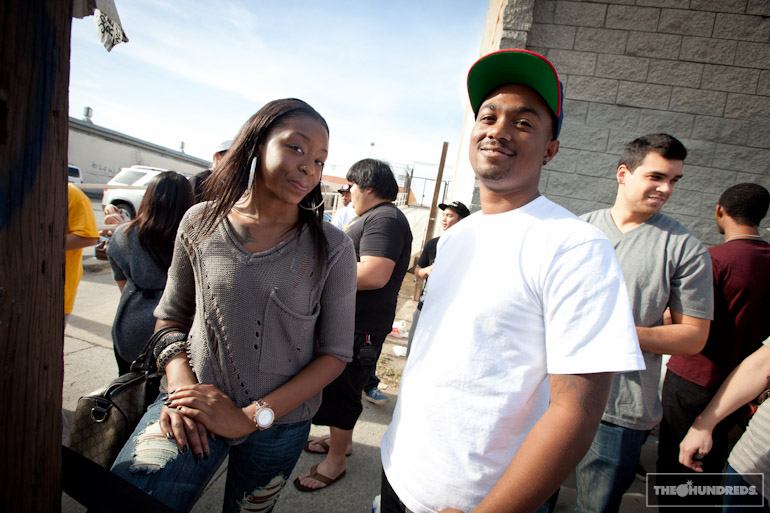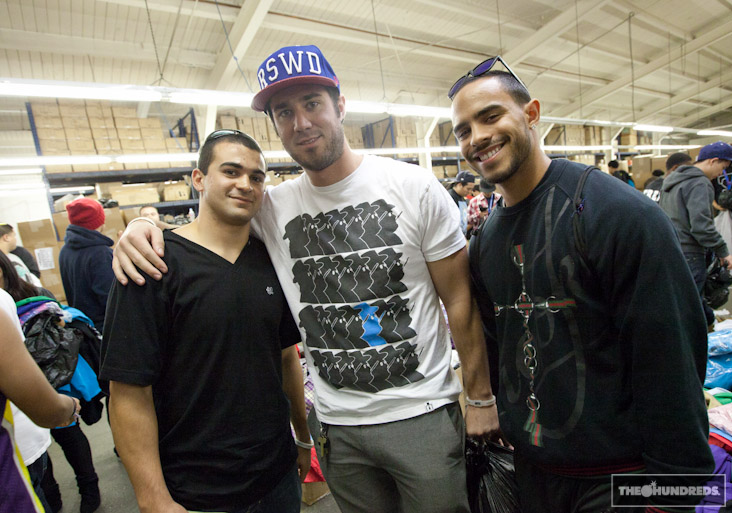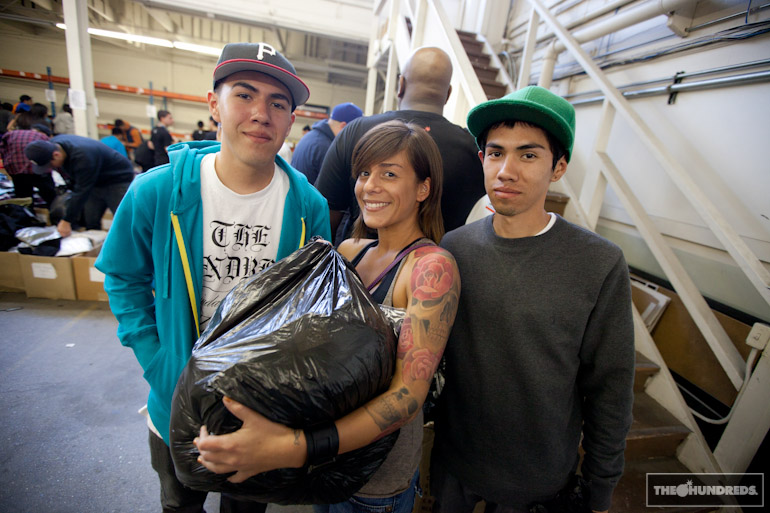 Black and Yellow.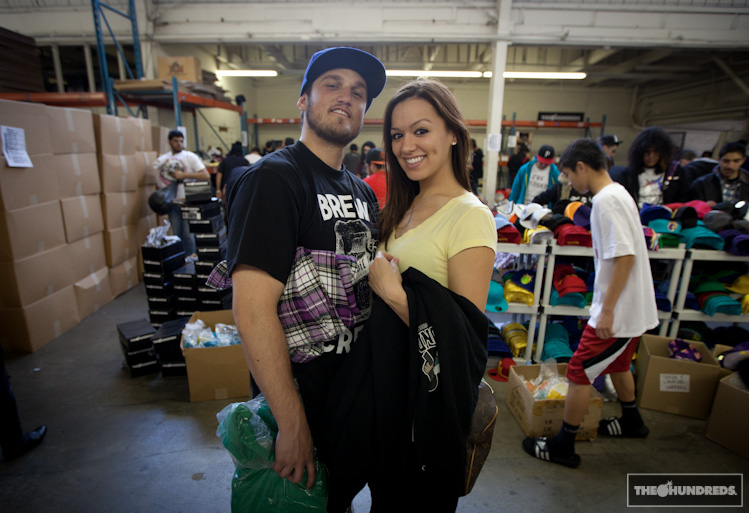 This guy asked if we were selling the vegan-themed t-shirt. This one. I support all vegetarians, vegans, ovo-vegetarians, and pescetarians worldwide, having been cruelty-free for a chunk of my life. I'm glad to know that shirt is resonating within the animal-friendly community.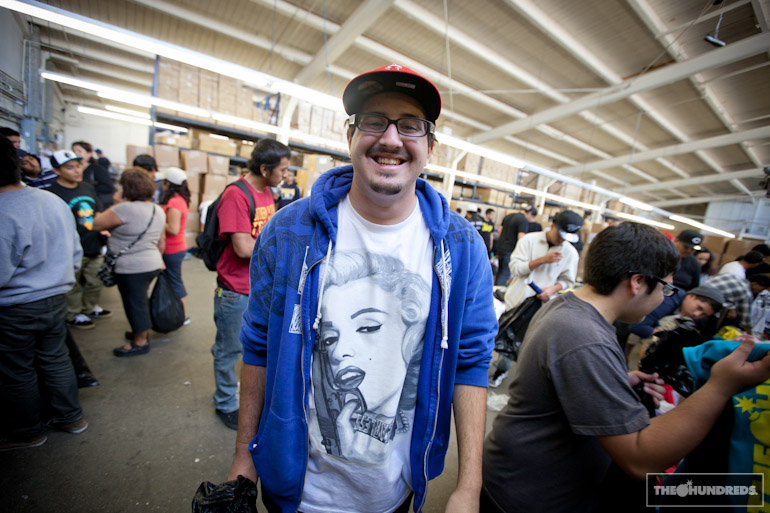 "Me? Oh nothing. Just busy getting blogged to a million people."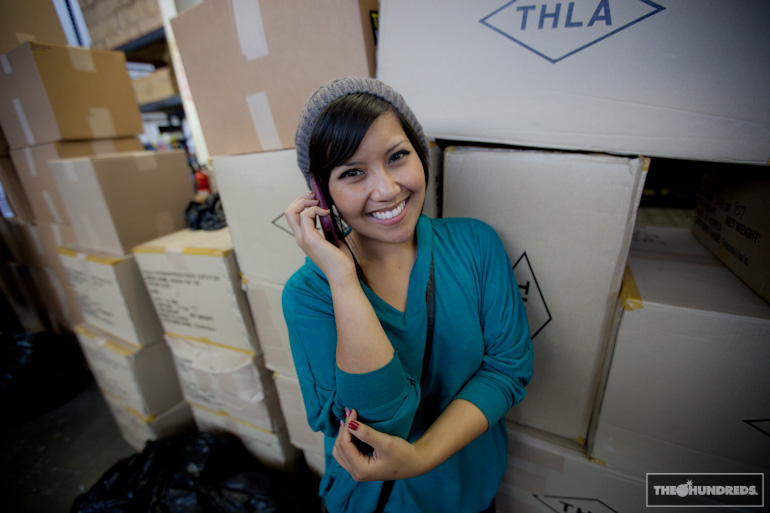 This guy's aunt laced us with boxes of cookies. I am going to marry her and then he will be my nephew.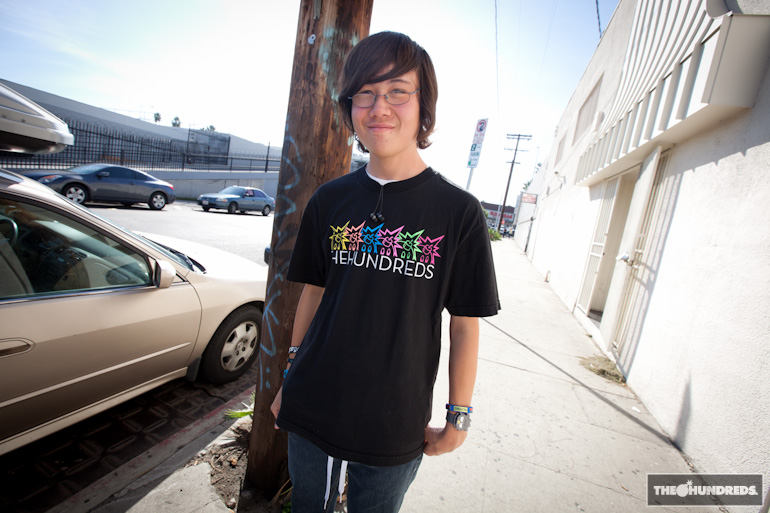 Talk about vintage. Check out that original GAT t-shirt.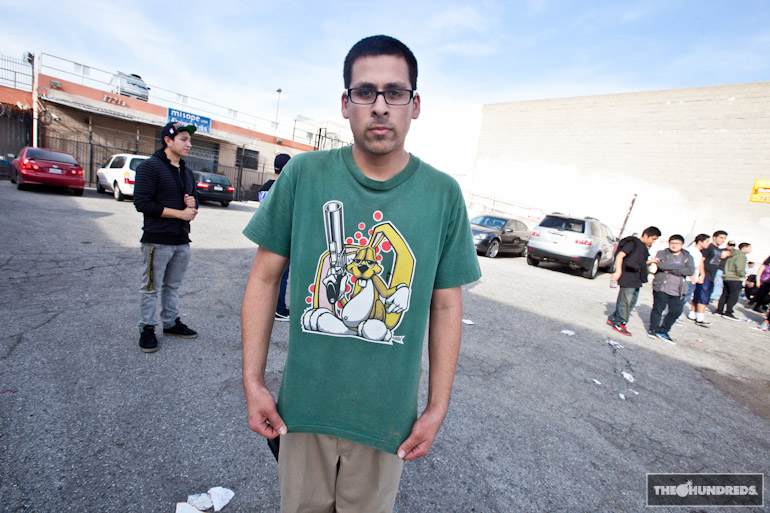 Crew shots: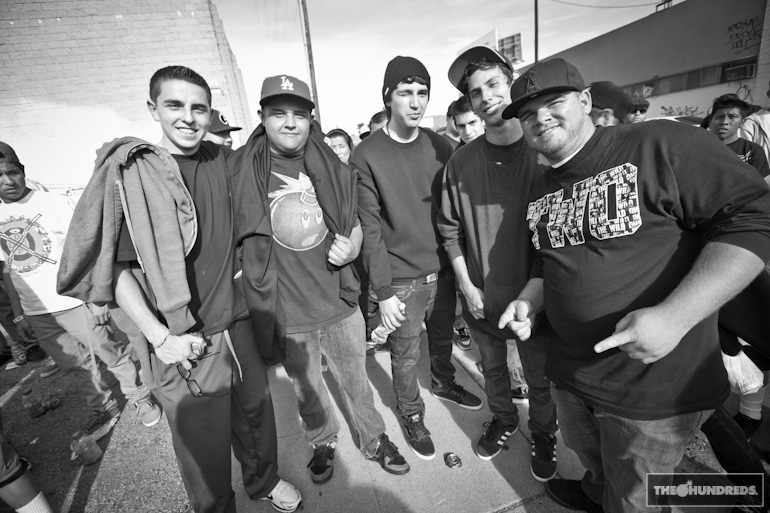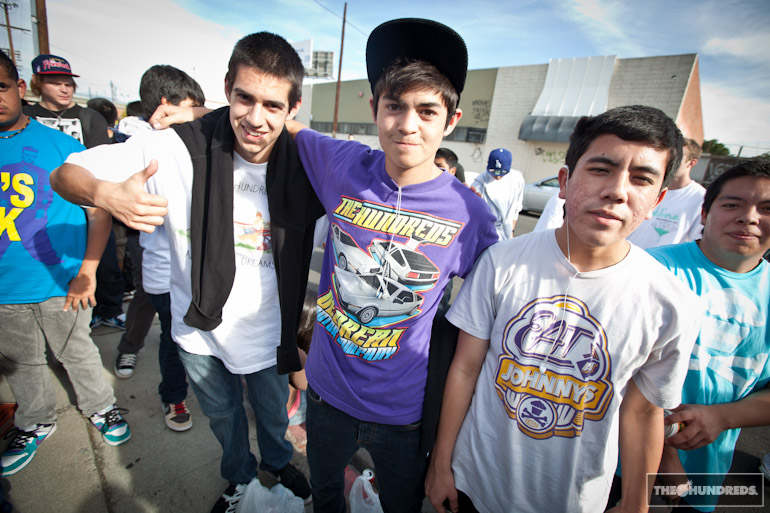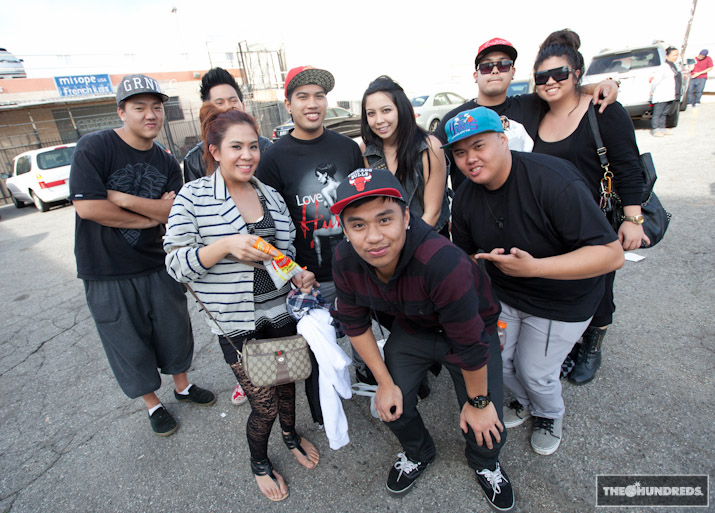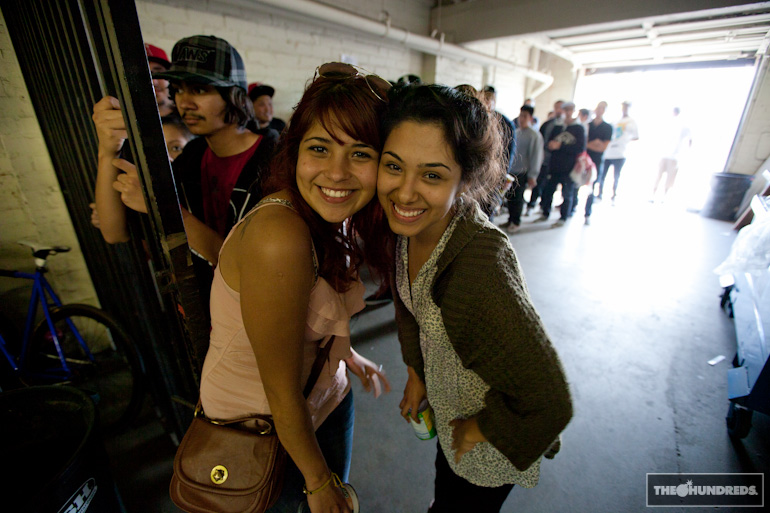 As usual, I talked to a lotta kids working on their own brand. This guy's running sales for an upstart called KUTTRS.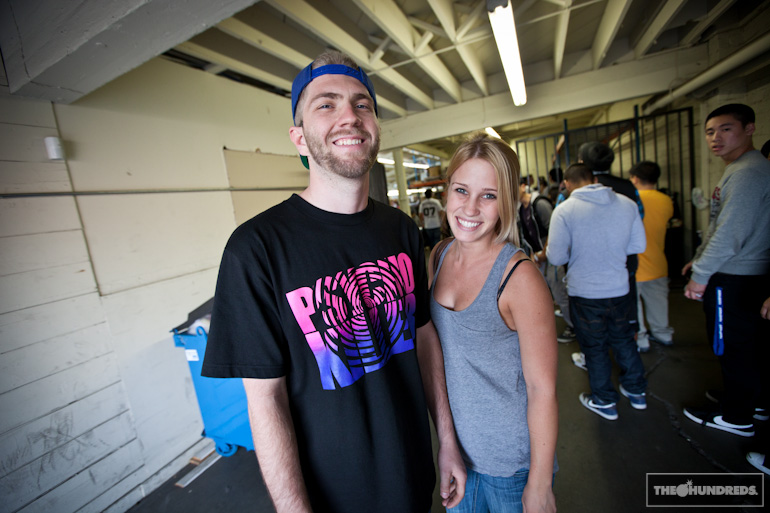 This kid's wearing the very first The Hundreds x Diamond t-shirt that Nick decided was too good, so he kept it for himself! Everyone tweet Nick and ask him what's up with that. Tell him to stop copying my name also!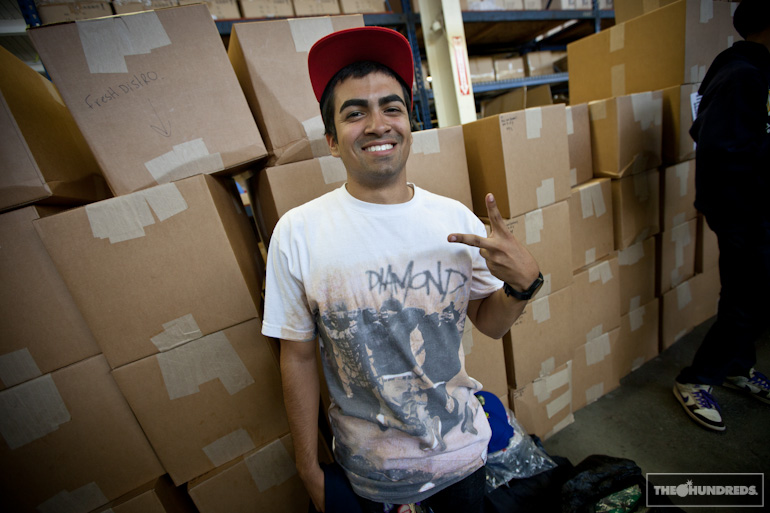 I've run into this guy at 3 consecutive The Hundreds events: Black Friday, Garfield, and now here. Maybe we'll make him our mascot, he makes a pretty good Adam Bomb.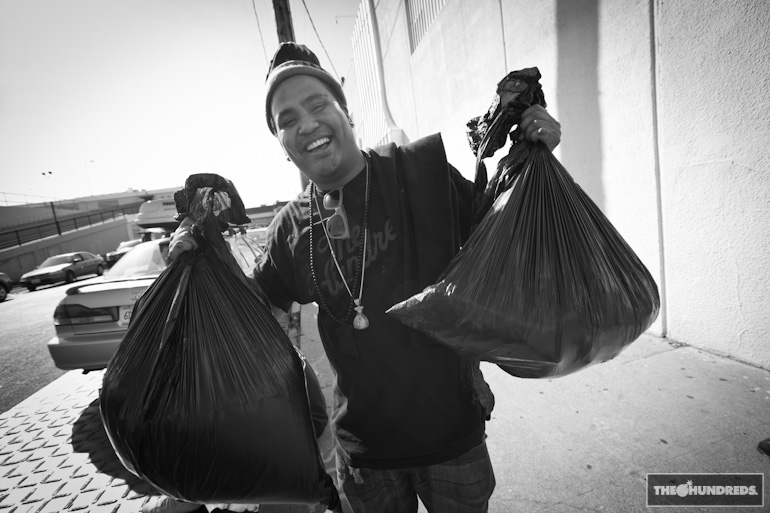 Lots of patient parents.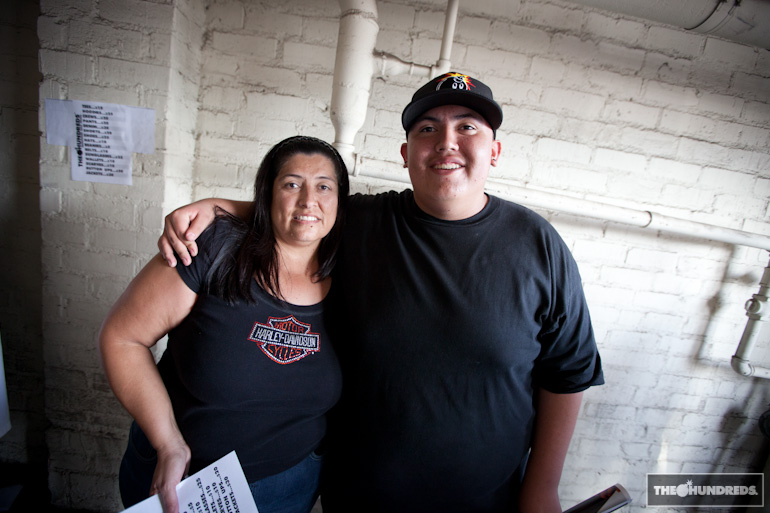 Speaking of awesome moms, The Hundreds' two little monsters Jav Dolla and Lalo have a surprisingly normal and very generous mom who took care of us with an incredible Oaxacan lunch.
Call me Oaxaca Flocka.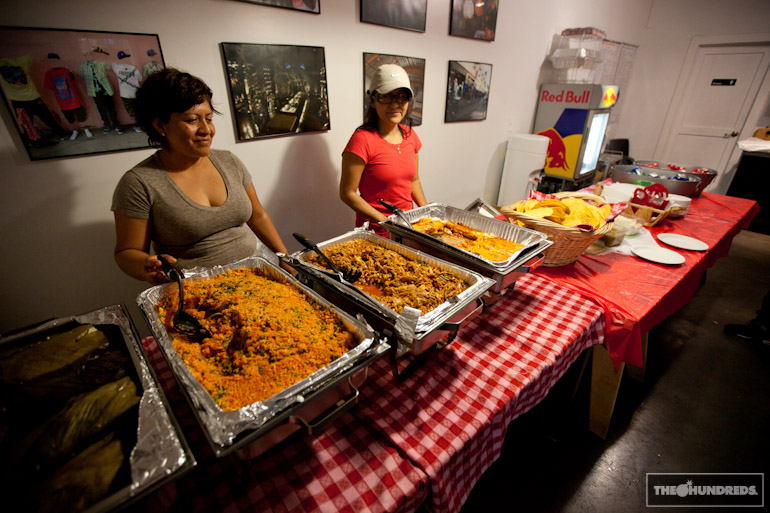 Let's continue The Hundreds' staff roll call with Anti-Orange Pat, Big Tito Mac, and Ian.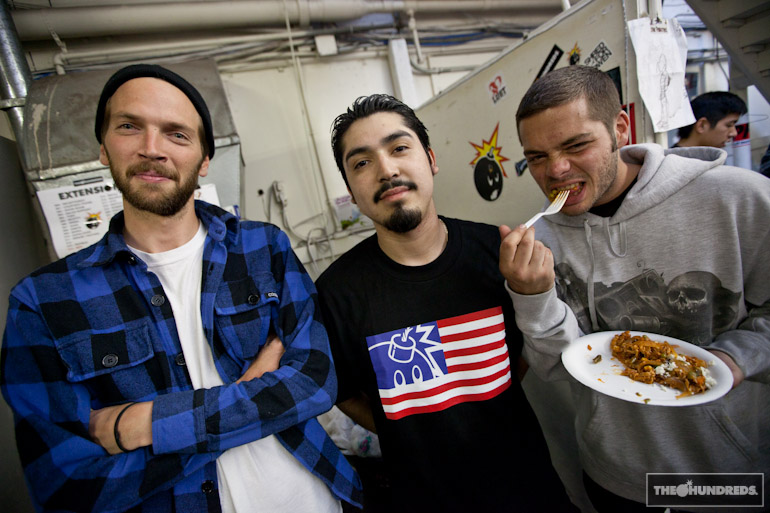 Jon Hundreds (Archwood) and TIDE on line duty. Scariest hall monitors ever.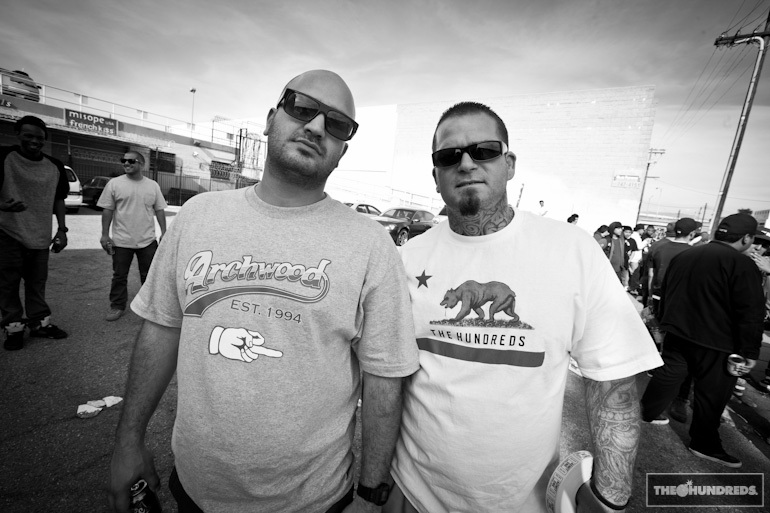 What about Josh (CLSC) and his whirlwind publicity tour this week? First he shows up on The Hundreds' frontpage. Next, the Santa Monica Daily Press cover? Don't get it twisted, he was just getting Jim Davis to sign his The Hundreds x Garfield skateboard (He's not a gang member convicted in the Moose Lodge shooting).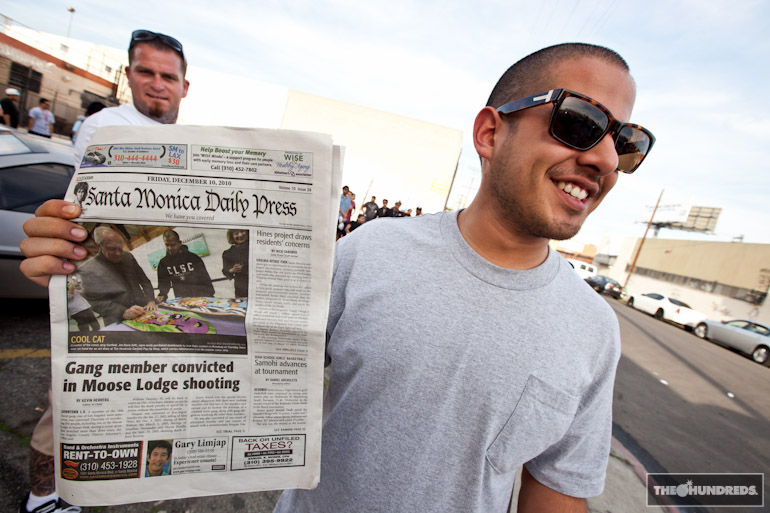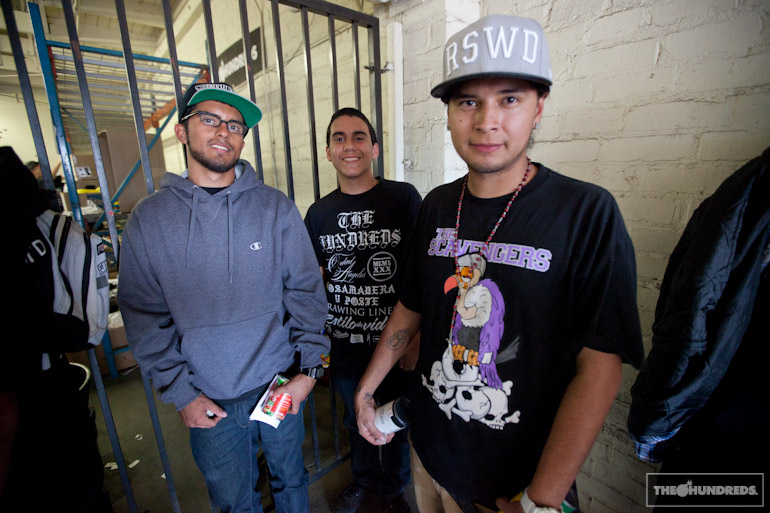 Nate told me about an awesome upcoming Alpha and Omega show with Rotting Out and Bitter End in January. Consider me there.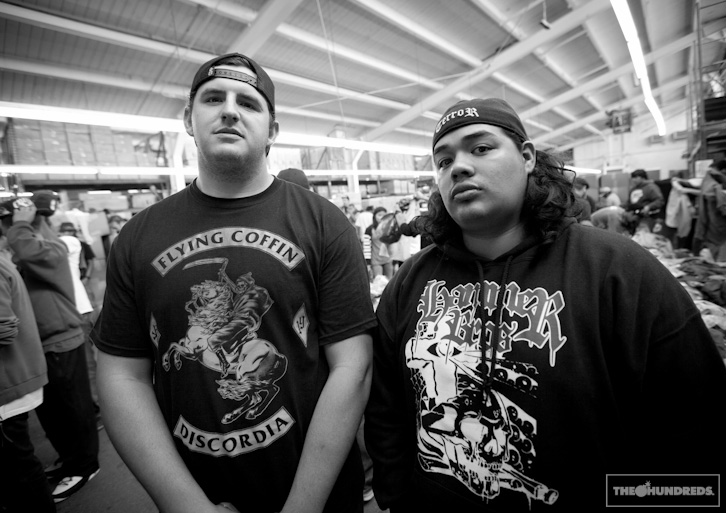 And the best part of the Warehouse Sale… all of the cans that we required as admission to the event. Your generous donations are headed off to charity.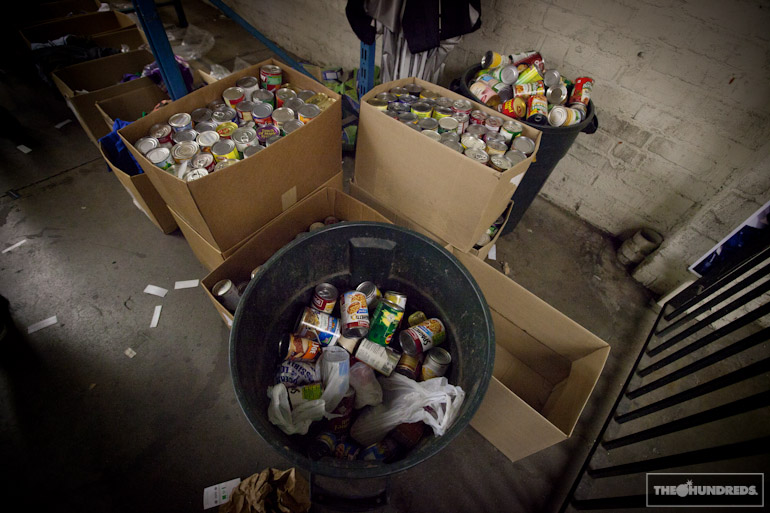 by bobbyhundreds