Ben, Joey, Scotty and I have spent the past several days in New York City, ramping up for our in-store ALL GONE book release with Michael Dupouy.  Of course, as soon as we stepped foot in the city, we couldn't escape reports of an impending snowstorm bearing down on the East Coast.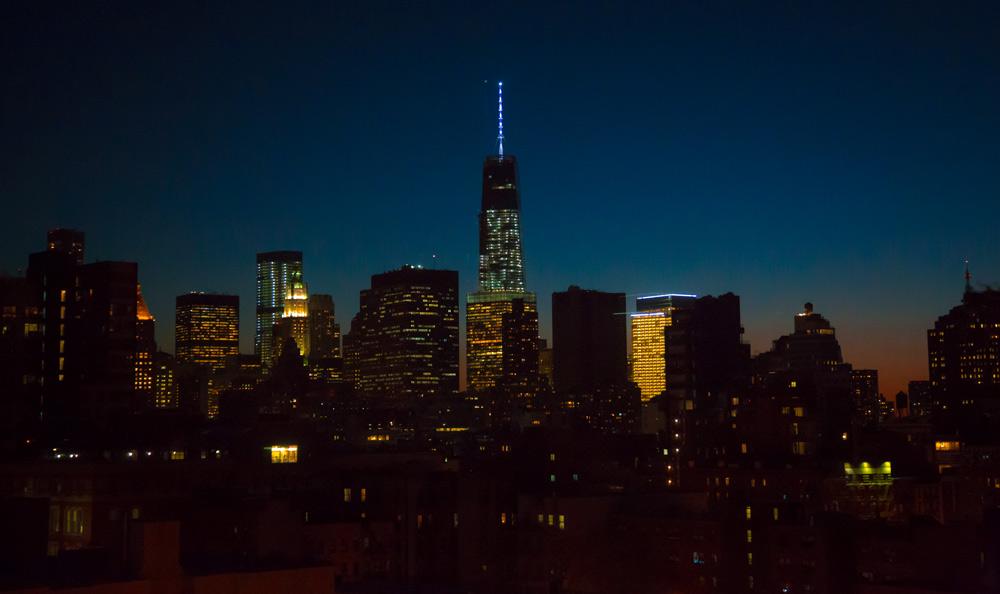 We assuaged our fears by meeting up with Michael, Kevin Poon (CLOT), and IA down at Sushi of Gari.  A close runner-up to Sasabune in Santa Monica, this might have been the best omokase-style sushi I've ever had.  It was all fun and games and fresh lobster until the bill came….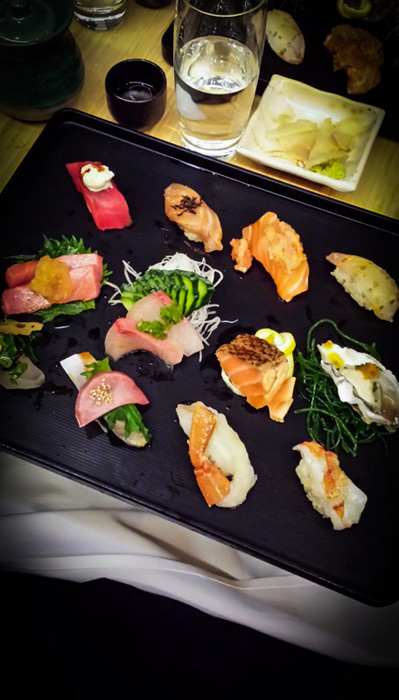 The Hundreds New York, 96 Grand Street: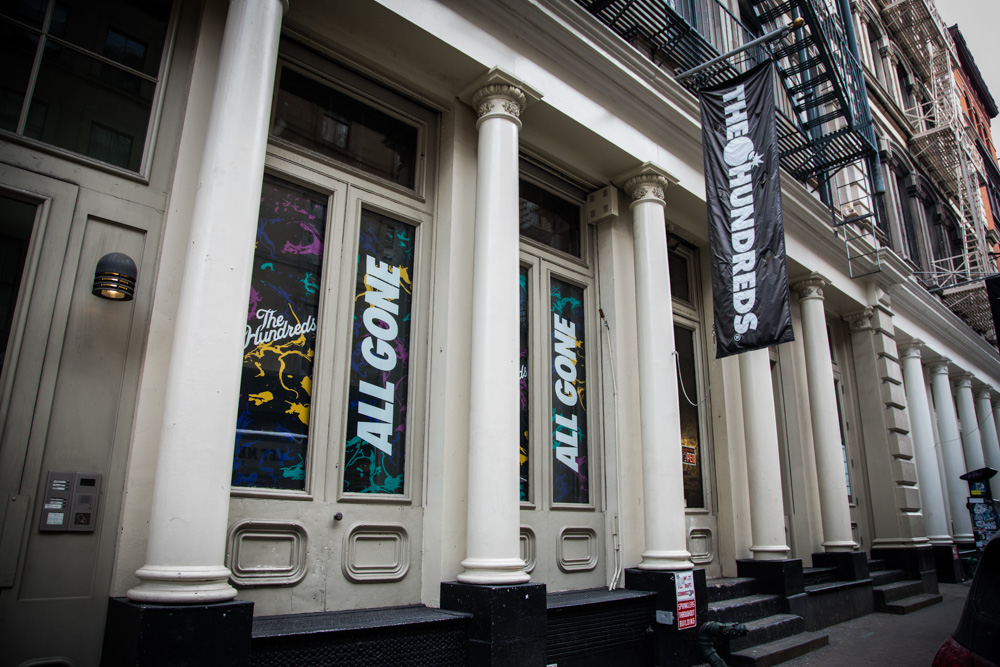 If there's anything we know how to do right, it's throw a party.  Even with the blizzard hunkering down and the freezing temps, we had a nice lil' turnout for Michael's signing.  To see some photos from our event, you can click HERE.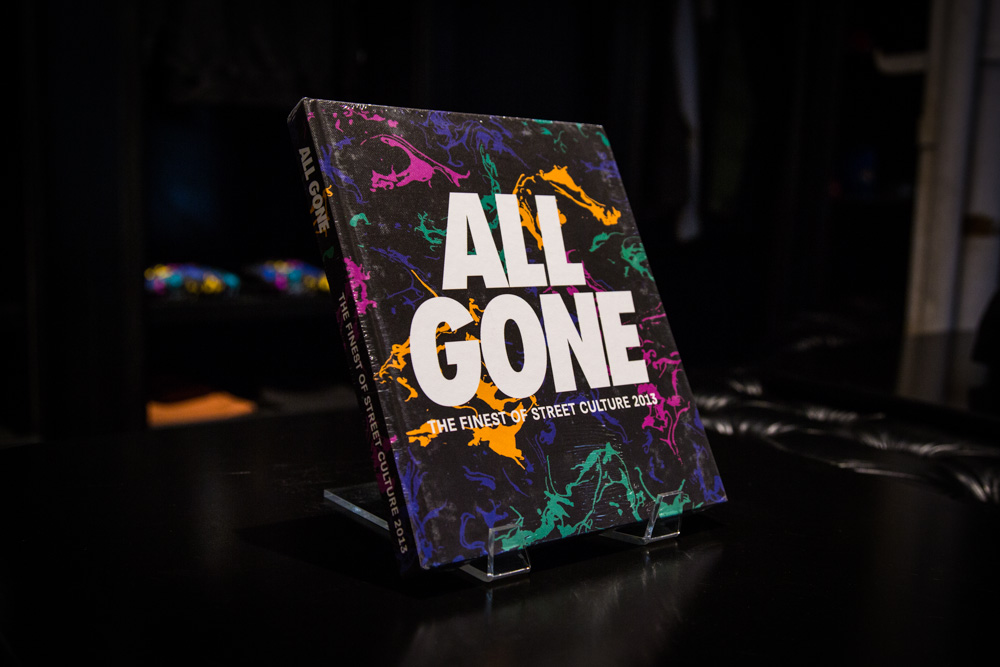 Lots of friends came through. Diamond had their own event later in the evening. Jeron in the background, Nick in the foreground with Lil' Debbie, who came with Leah (Married to the Mob).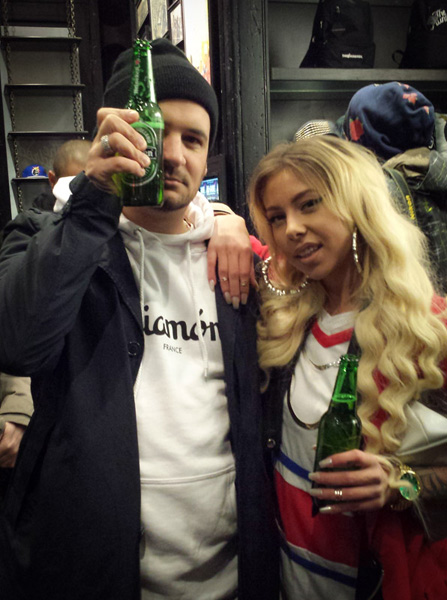 Kevin Lyons (Natural Born) blessing the fans.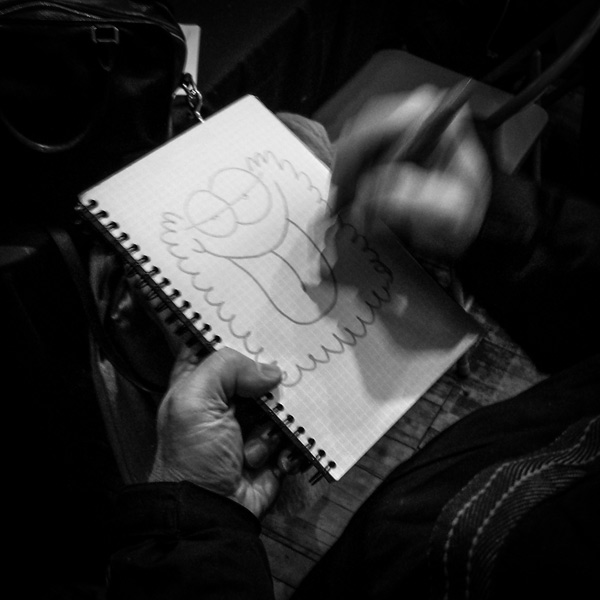 One of my favorite highlights of THNY is the "vintage" photo wall.  Since the store's theme is a modern store envisioned 80 years into the future, all our current photography (historical imagery as well as in-season lookbooks) is aged and weathered.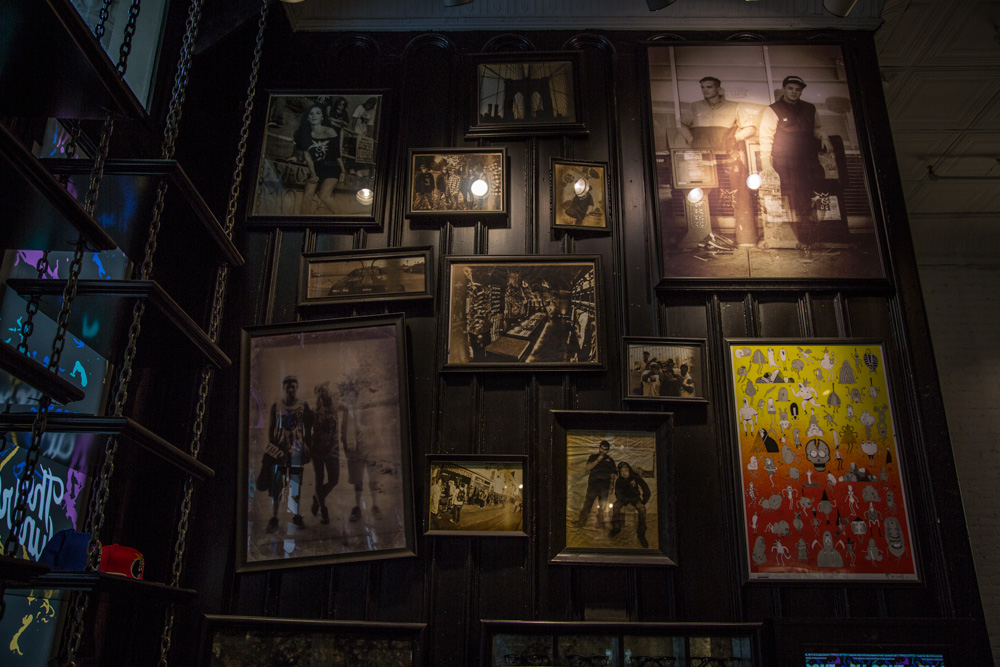 Our very first lookbook, with us as the "models."  Back when we were camera-shy(er) and off-radar.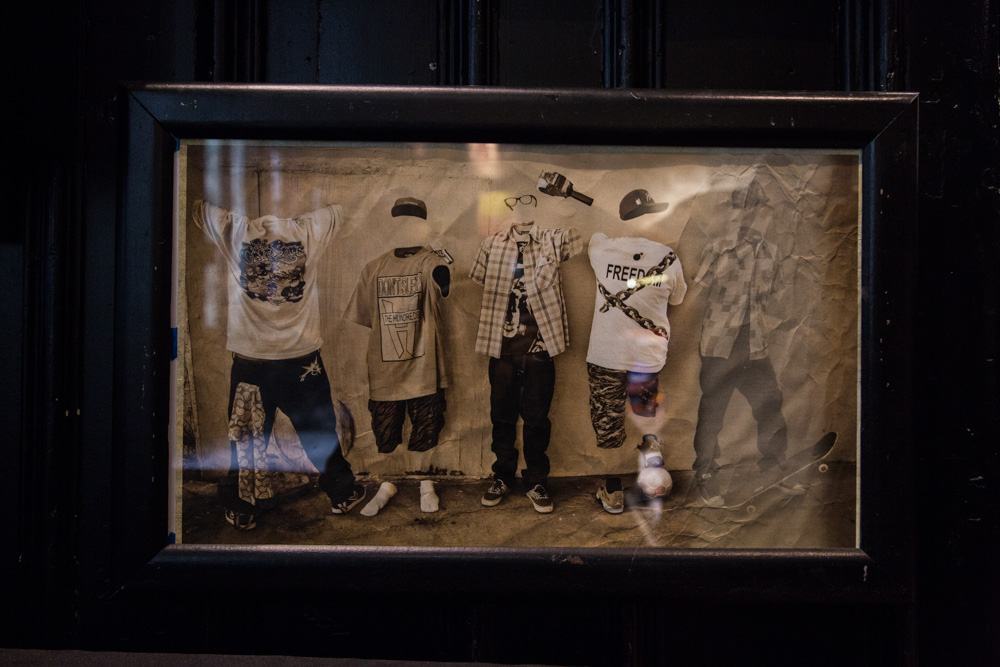 After our party, we mobbed over to one of our go-to haunts, Lil' Frankie's to celebrate our dear friend Jayden Jaymes' birthday…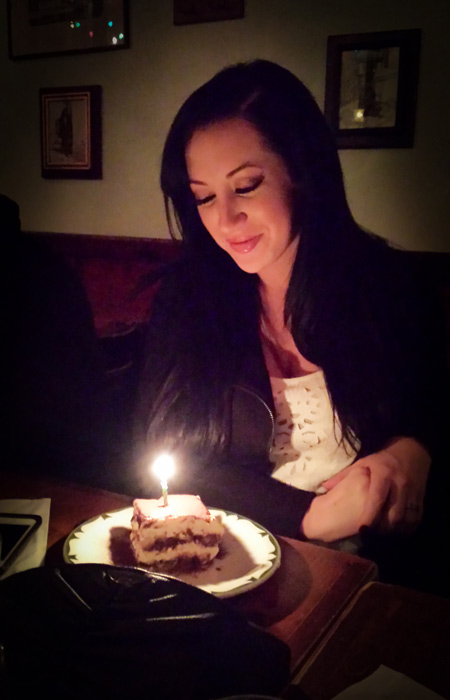 …as well as Deirdre's (Capsule).  Apparently, I was a little jumpy trying to get at that tiramisu…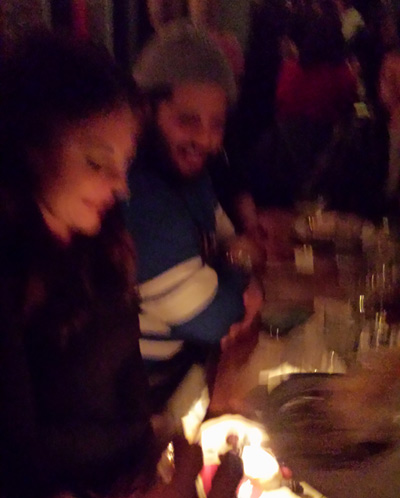 A few hours later, I woke up to…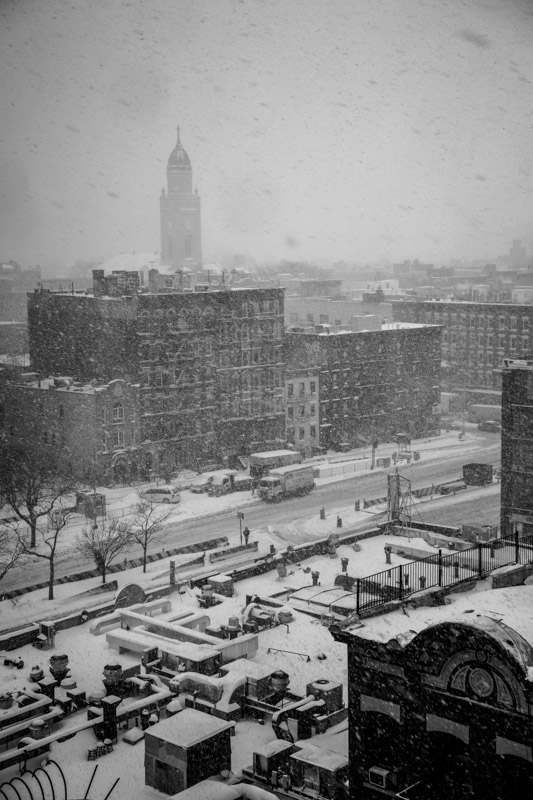 …and a text from Steve Malbon, inviting us up to the Frank 151 offices for a brunch: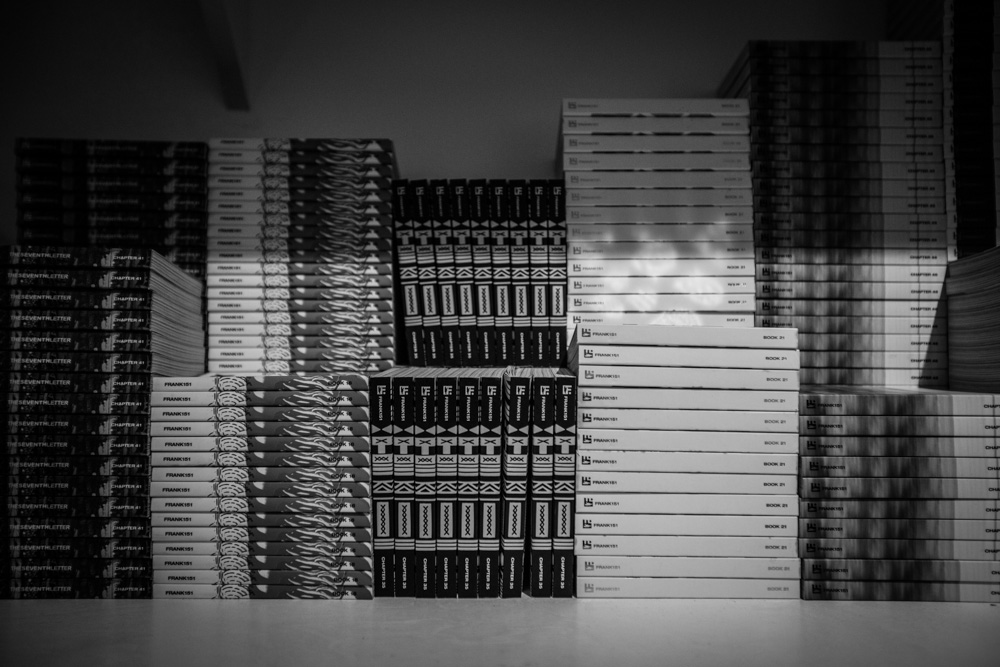 Poon picked us up in the Uber, Michael Dupouy here with Ia, and Mr. Malbon, master of ceremonies: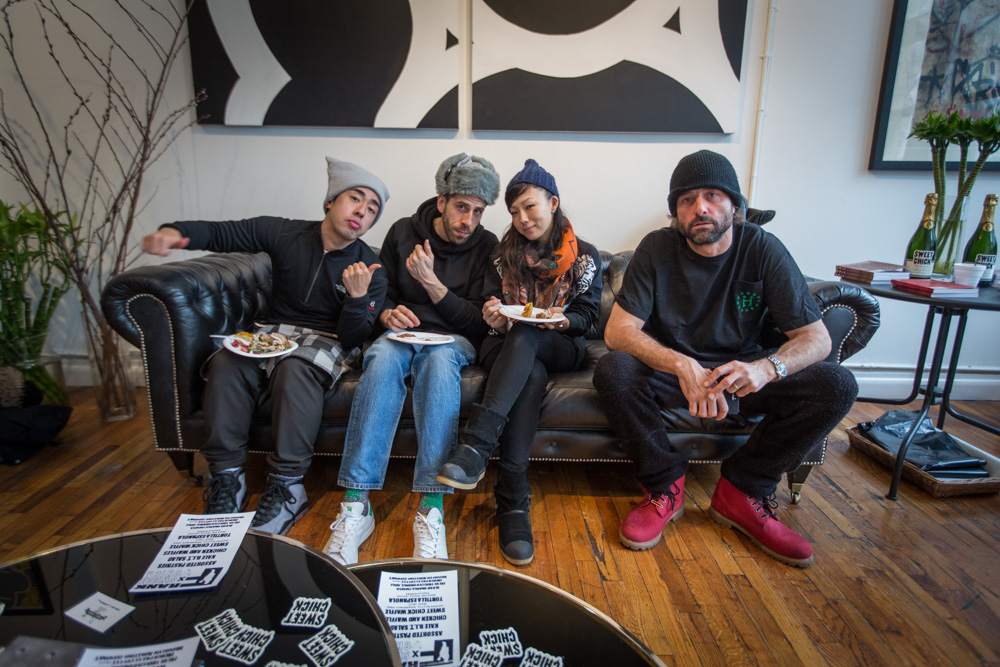 Perfect way to get snowed in: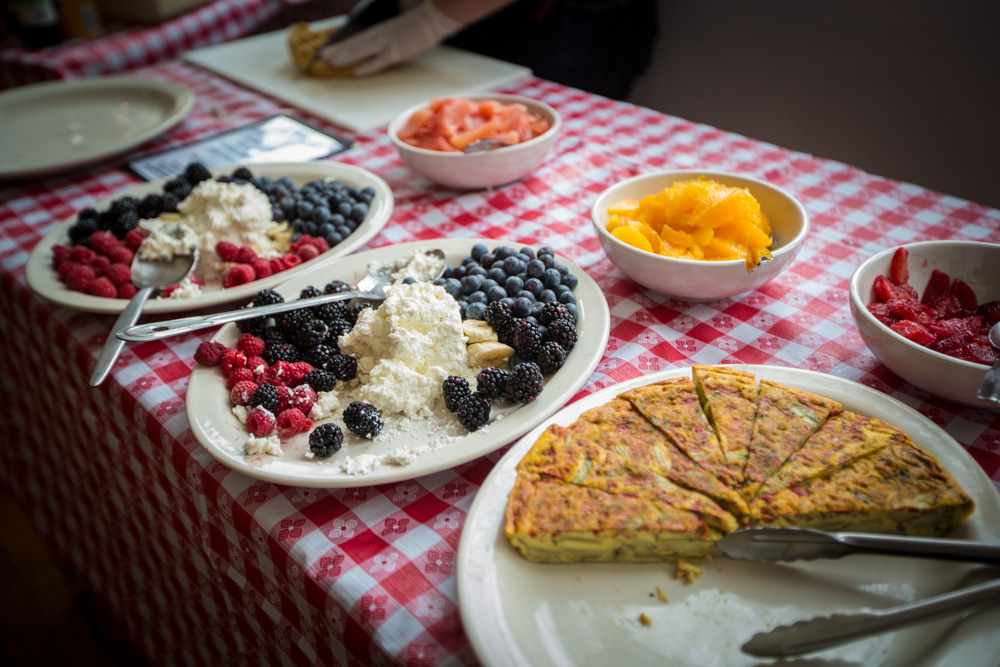 All this amazing food provided courtesy of Sweet Chick.  The chicken and waffles…. dude, the bacon in that salad….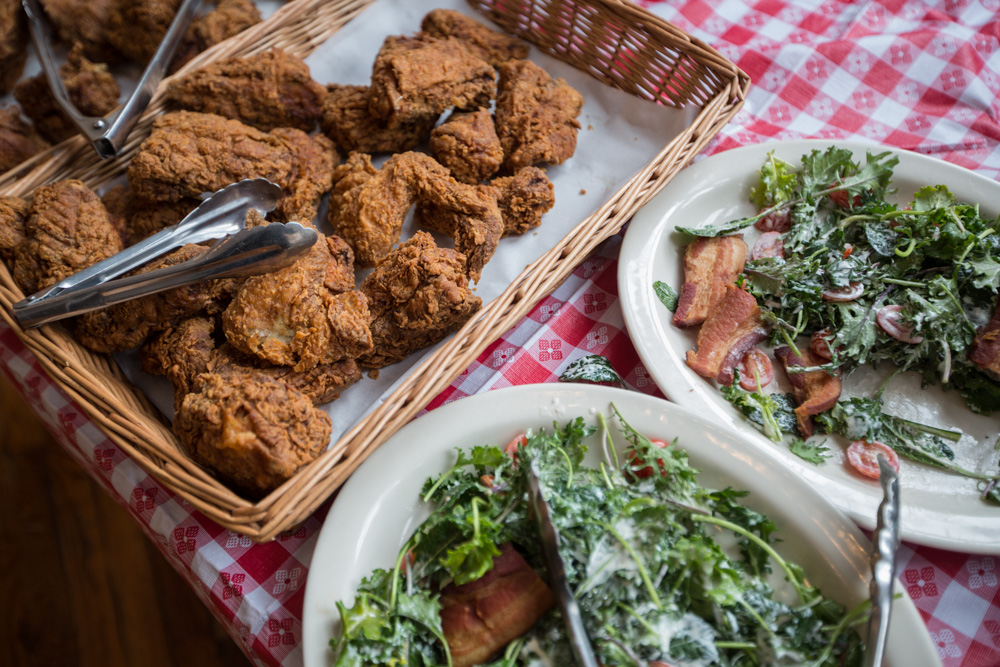 An inside look at Frank 151's headquarters and hall monitor Mason…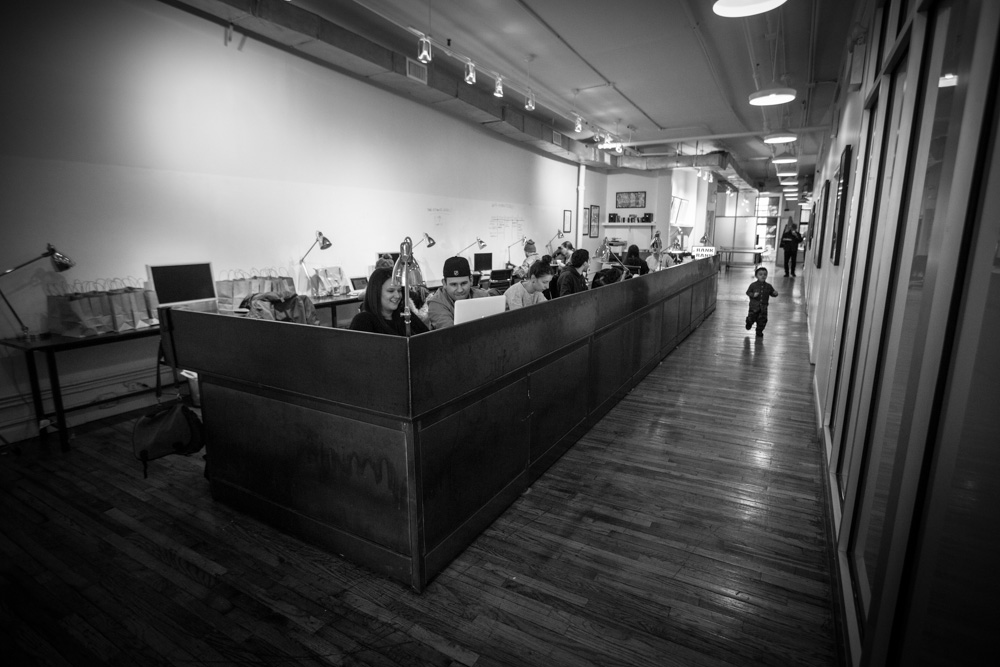 …baby daddy Ray Waffle Hat (Mighty Healthy)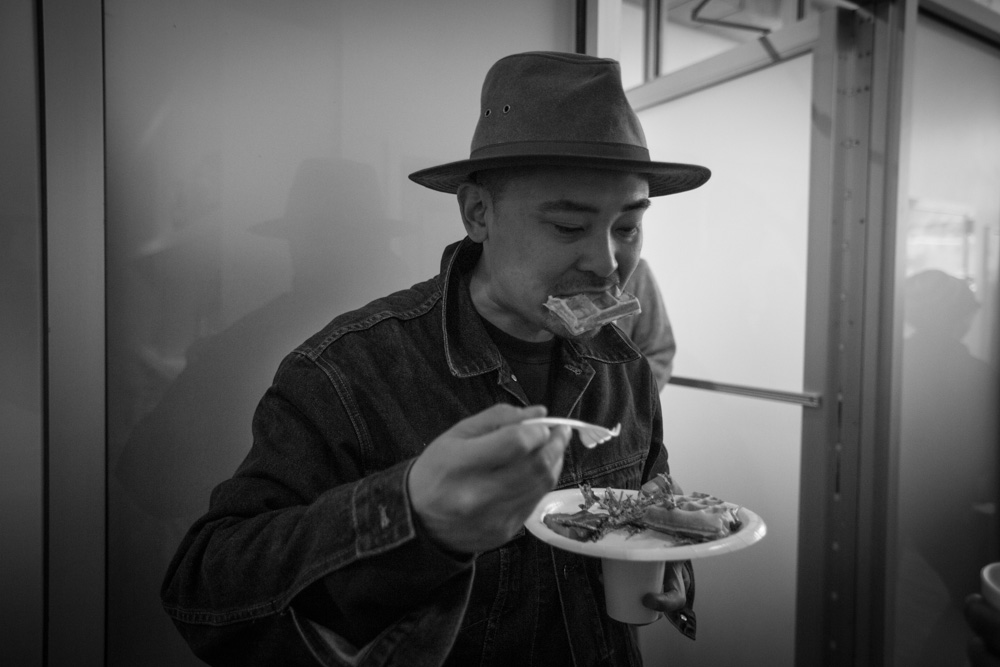 Awww… she's all growns up.  Ms. Tabatha McGurr interviews Ben and I on camera for a future Frank piece about NY vs. LA: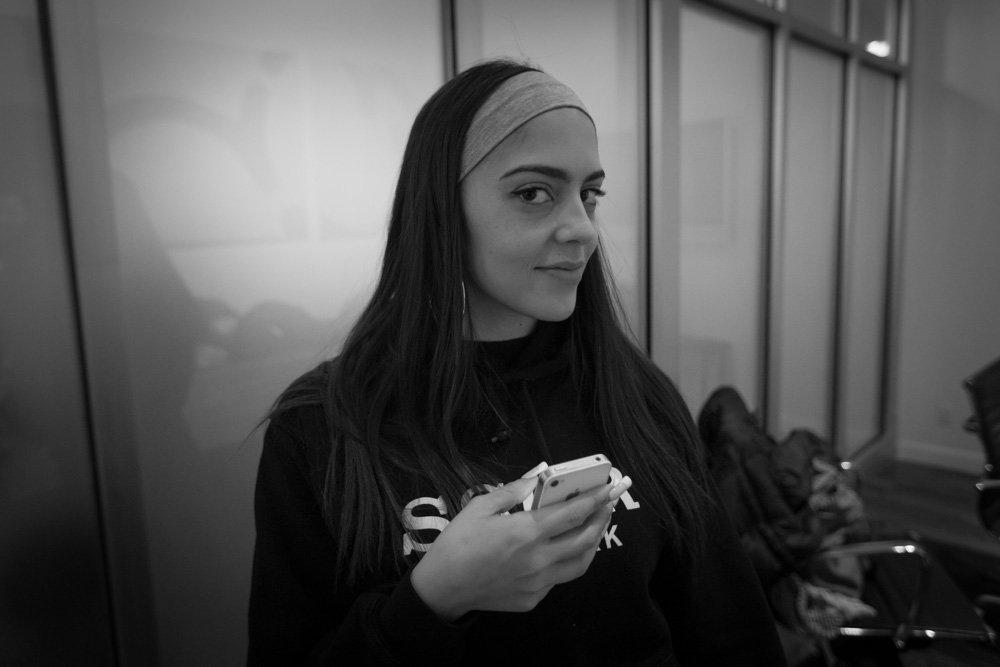 Hey, there's Stash!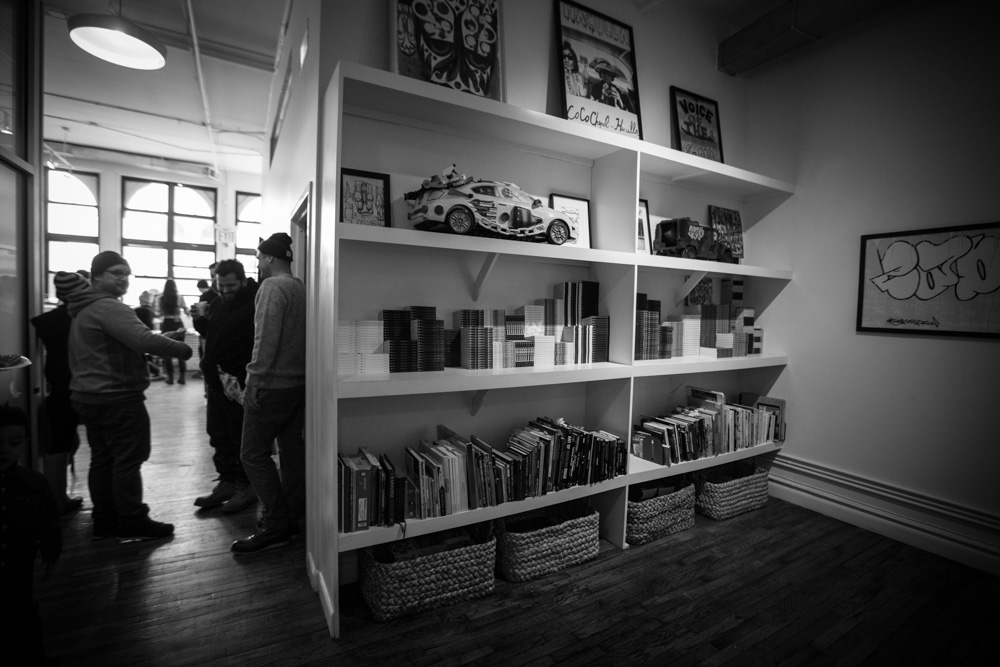 Will I ever get back home???