So I lost. Big deal.
I'm not even gonna let the Facebook contest play out 'til noon today. I'll just give Ben the benefit of the doubt that in the next few hours, I'm not gonna close a 450 vote gap.
I still defend that my Hoya design is better. Sleek, monochromatic, complementary textures of forward materials… murdered-out black…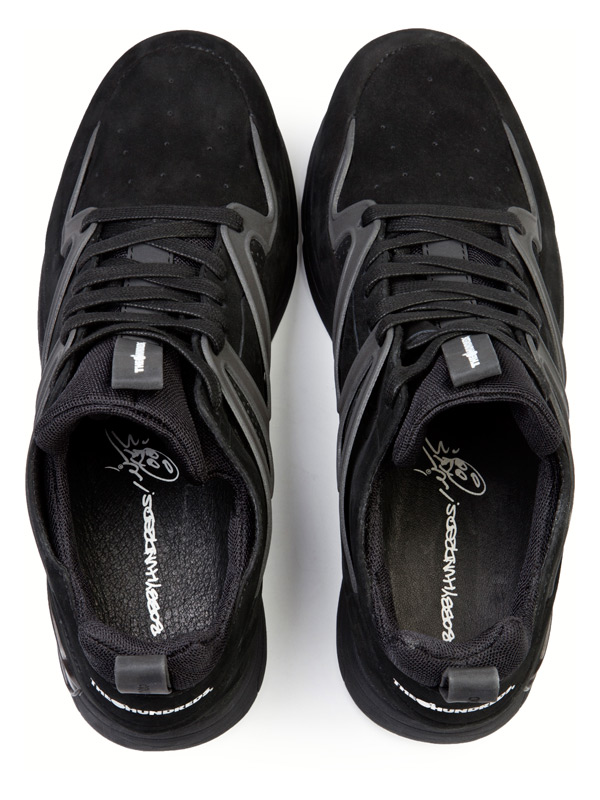 But if you want to wear obnoxious Christmas tree mulch Hoyas, be my guest. Good luck matching, you effing morons: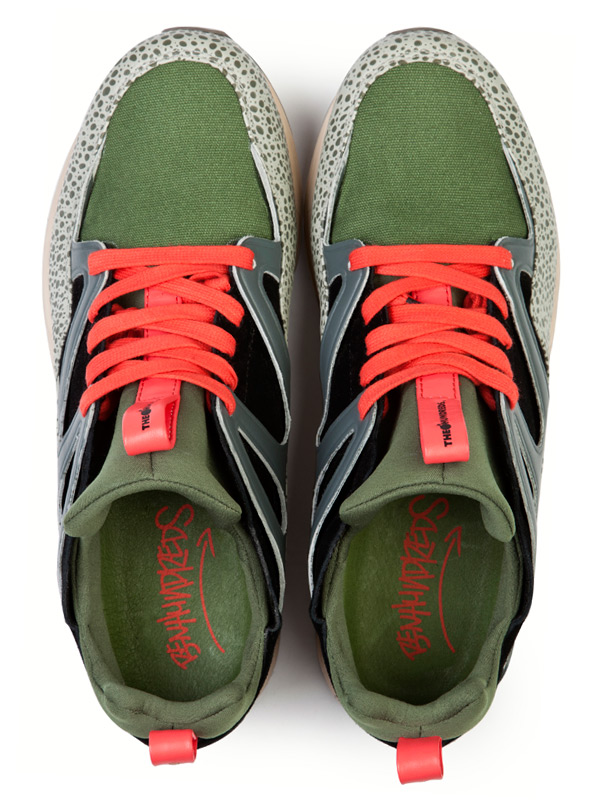 Both Hoyas from the Ben vs. Bobby pack are available in our Online Shop and at THLA, THSF, THNY, and THSM now. Remember, there are only 100 of each shoe TOTAL, so very limited quantities in each outlet. Many sizes are already sold out.
Next time we do this, I'm gonna Bedazzle my shoes in Hot Dog On a Stick colors. Morons.
by bobbyhundreds