Too bad if you're in New York and this is the first you're hearing of this, but today was the Grub Street Food Festival. New York Magazine, Grub Street, and the Hester Street Fair partnered up on the biggest Lower East Side food festival of all time. More like, a foodie festival. 40 of New York's finest foodies participated including the Malbon Brothers BBQ, Luke's lobster rolls, P&H Soda, and Korean tacos by Pako Taco. The place was incredibly packed all day long, and that desperate Bethenny Frankel housewife was even filming her foodie reality show amidst it all.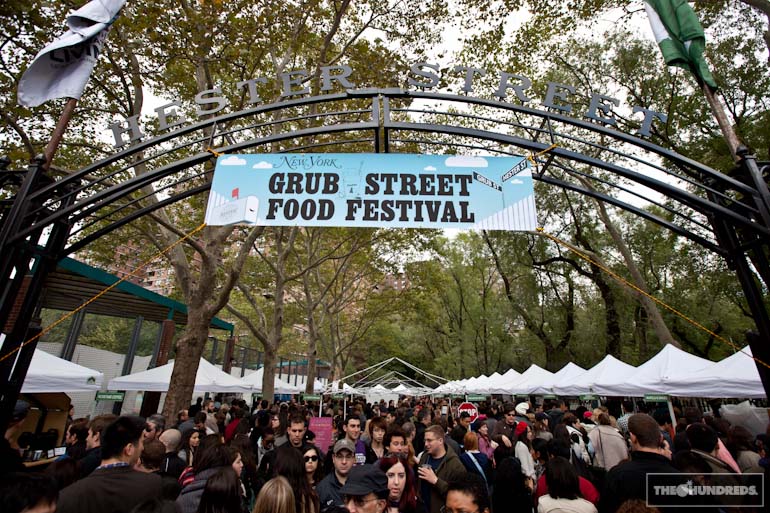 By far my favorite eats belonged to Gloria's In & Out, a Caribbean joint serving the best from Trinidad. I don't even know how to explain it to you, but if you're in Brooklyn, you MUST try this spot out and get this thing called the "Doubles." Some of the best food I've ever had in New York.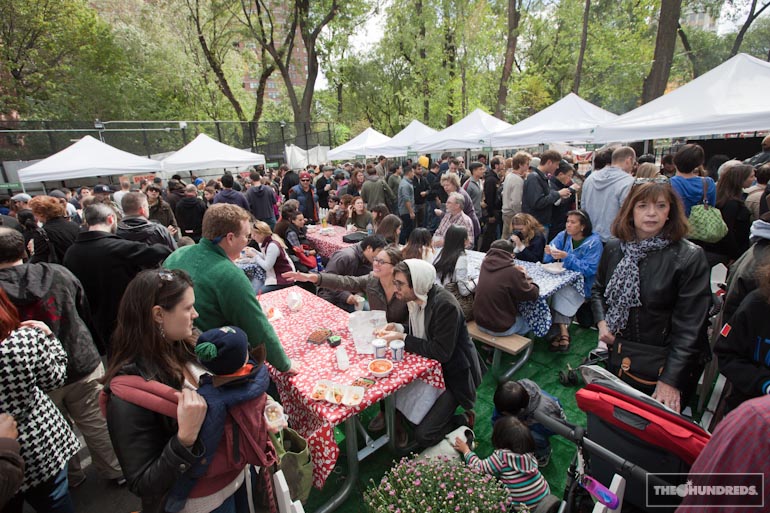 SuChin Pak runs Hester Street Fair and Daniel Maurer is the editor of Grub Street. These 2 were the responsible people who were responsible for this responsible event.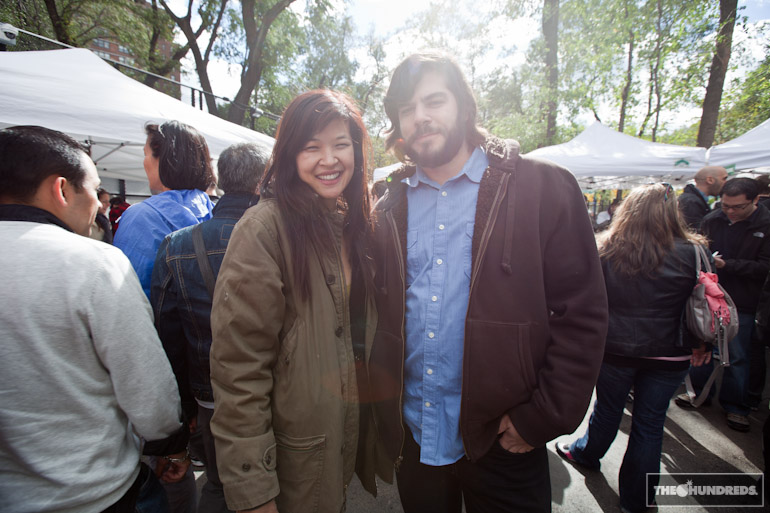 If you missed out, you can still hit up the Hester Street Fair tomorrow, and every Saturday and Sunday at the corner of Hester and Essex.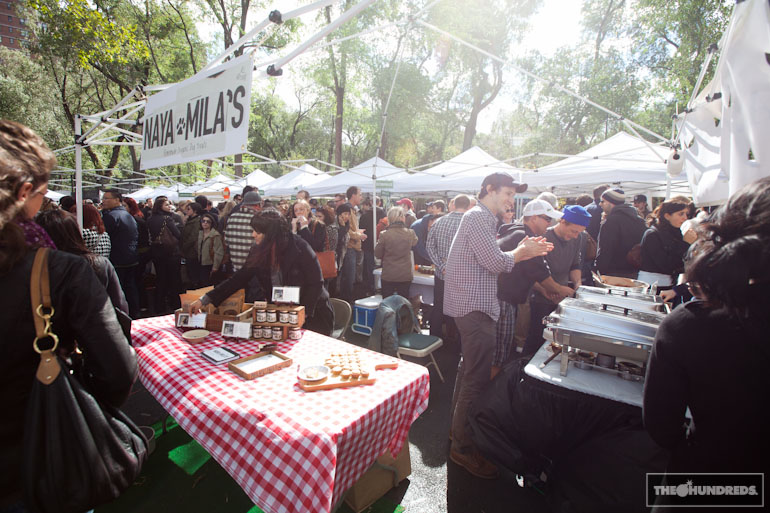 by bobbyhundreds