The first time I met Jon Buscemi, it was outside of a party at Union, and I was genuinely intimidated by the guy. He was a mountain of a man, eclipsed by an oversized Yankee fitted pulled low, with a voice as loud and big as his personality. That was back when the native New Yorker was still putting in work at DC Shoes, and that's also around the time the genesis for a new brand sparked.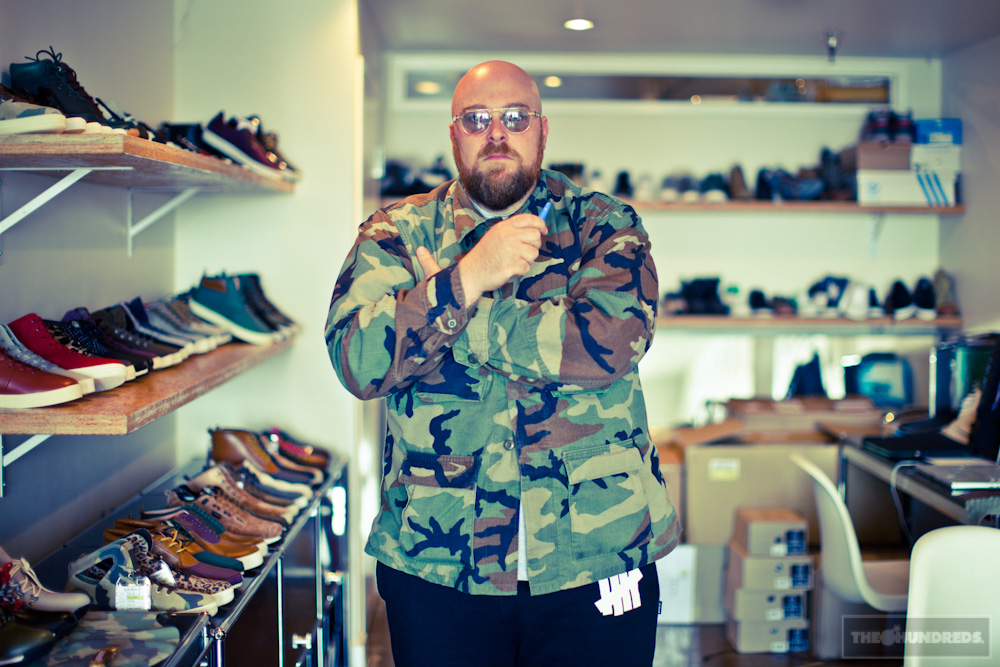 The idea was this: firstly, an homage to his Italian heritage and appreciation for the cuisine (as evidenced by the name) and secondly, a footwear line that took cues from classic sportswear and fashion pieces and upped them with a contemporary twist.
In the mid-2000s, he discovered that two other bald-headed, Italian-American, streetwear design luminary friends (Greg Lucci and Greg Johnsen) shared a similar brand concept – the three partnered up, all with the understanding that it was their own individual idea – and opened the house of Gourmet: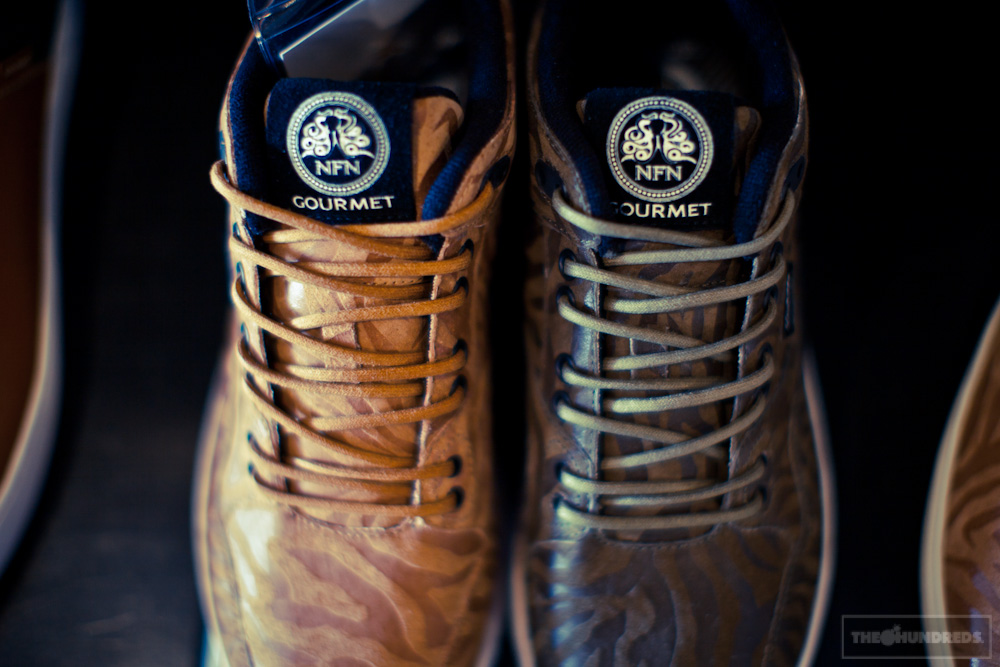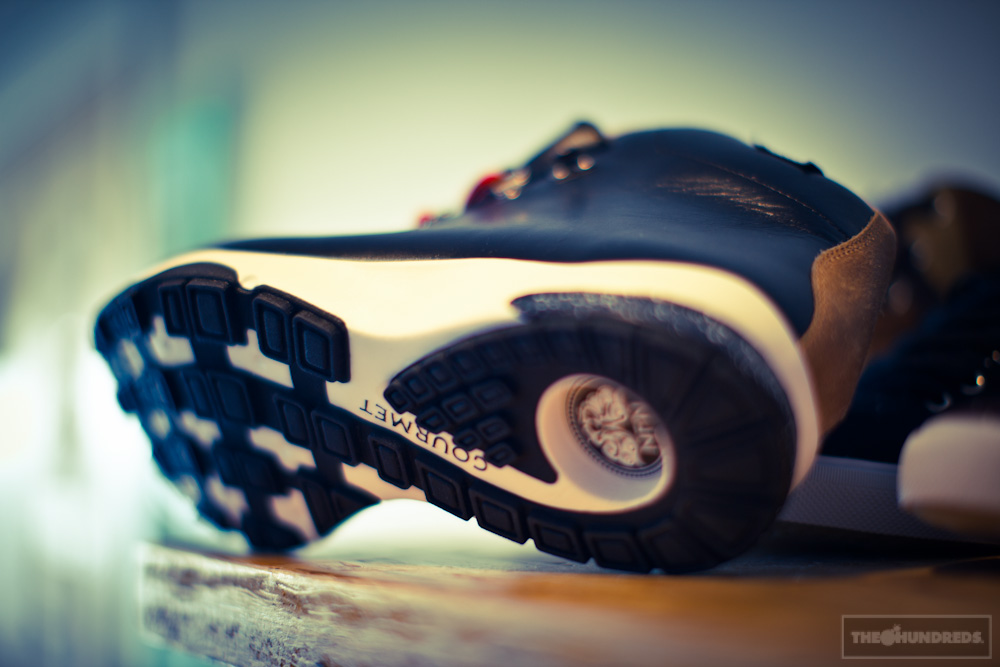 Since then, Buscemi has become a good friend, a reliable friend, of The Hundreds. And that's not so outlandish considering he's loved by all. He's a character – all 3 of these guys are – and ripe for a reality show. (In fact, the pilot for one does exist in this world, reluctantly shelved because it was produced at the same time another Italian-American reality show unexpectedly lit up the airwaves…)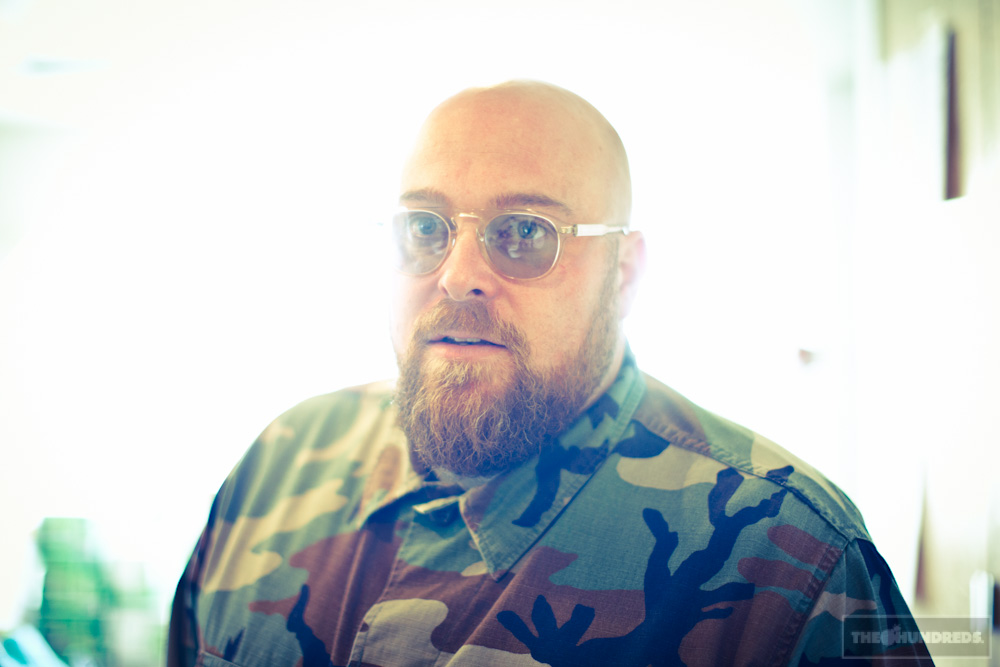 This morning we are sitting in Gourmet's office and creative space in Hollywood. The early daylight filters through the front windows, broken up by the movement of luxury automobiles, aspiring actors, and big-ticket callgirls sewing up a ruptured night. It's the promised land of broken dreams and the gnat-ridden Wisconsin license plates are proof of that. In the heart of L.A.'s greasy underbelly, Gourmet comes together one stitch, one premium leather, one meticulous design concept at a time.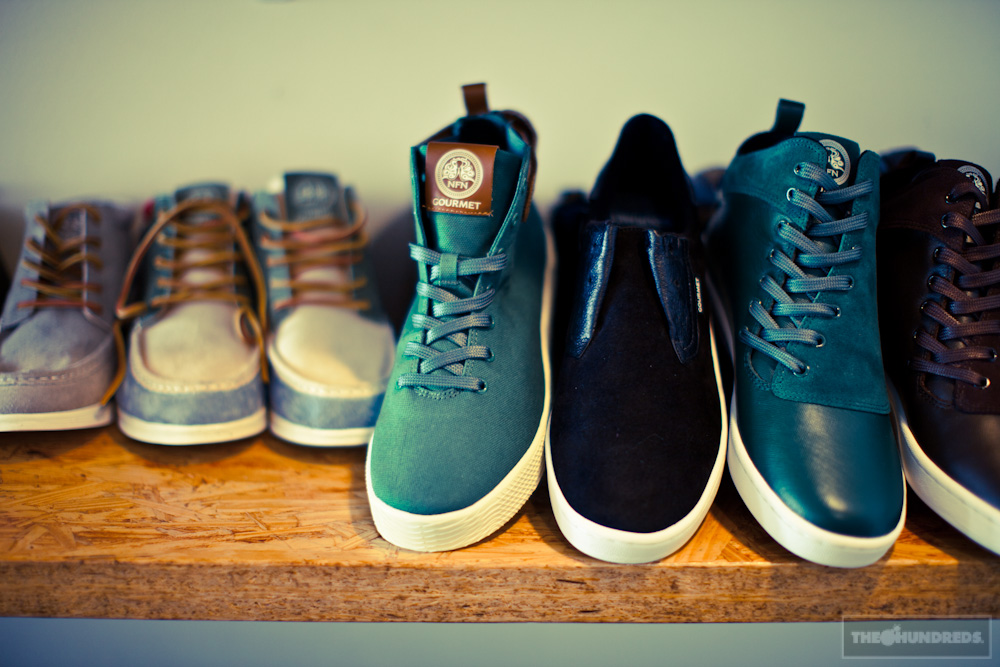 Greg Lucci is an enigma all his own. Guarded by heavy sunglasses and a flashy exterior, the gruff Bostonian is scarce on words, but loud on resumé: a background that consists of the legendary Chaos skate shop, Rosasen, and Zoo York, where he acted as Vice President. His design influence is found in all the nooks and crevices of your Streetwear drawers, yet you'd never know it. Because like I said, Lucci lets his work do the talking for him.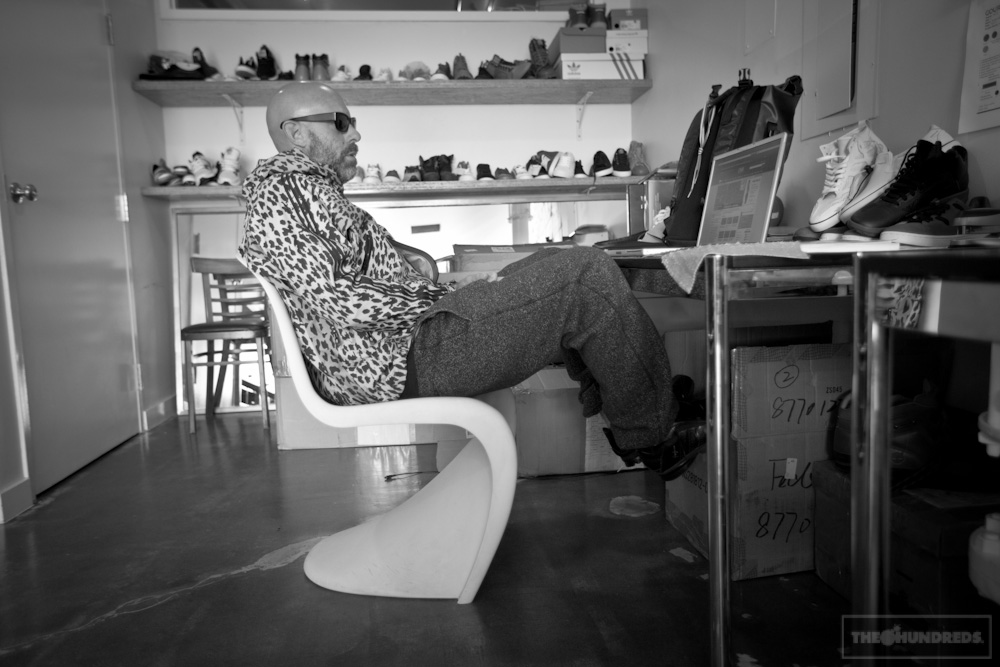 Exhibit A: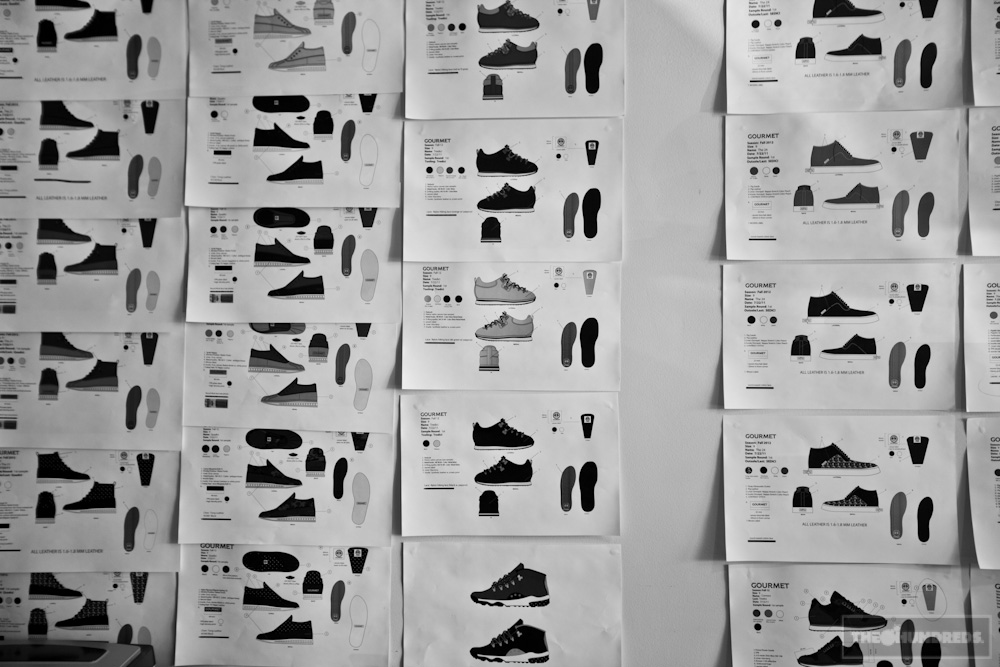 Exhibits B-E: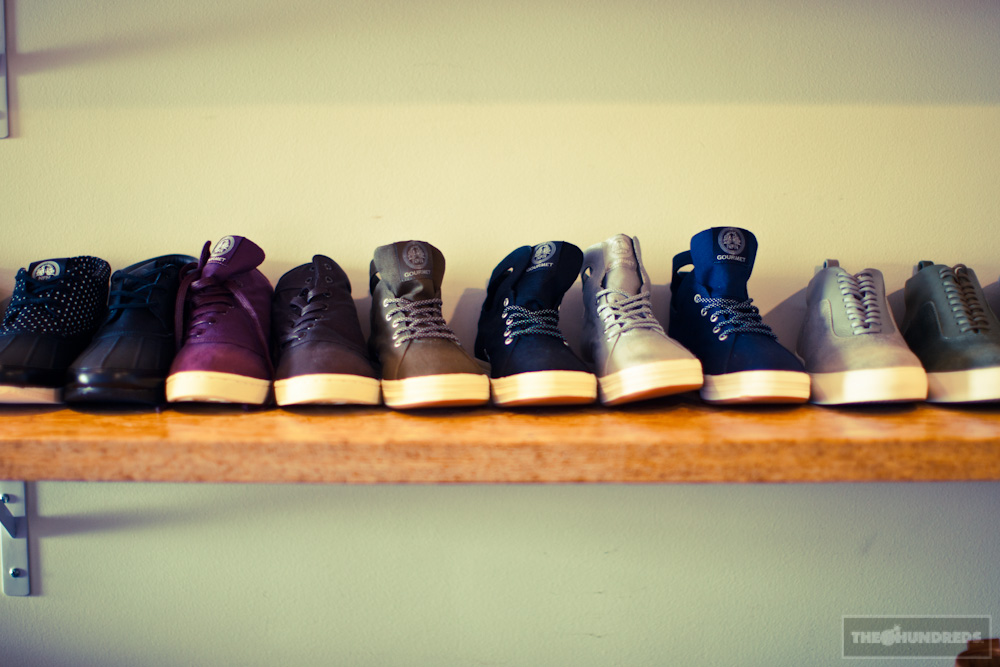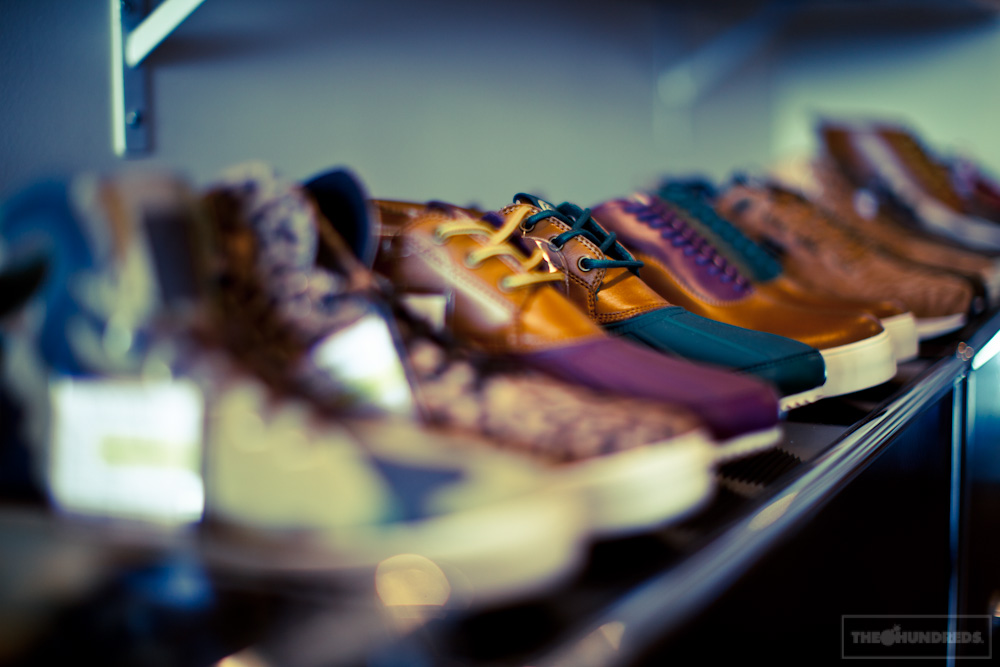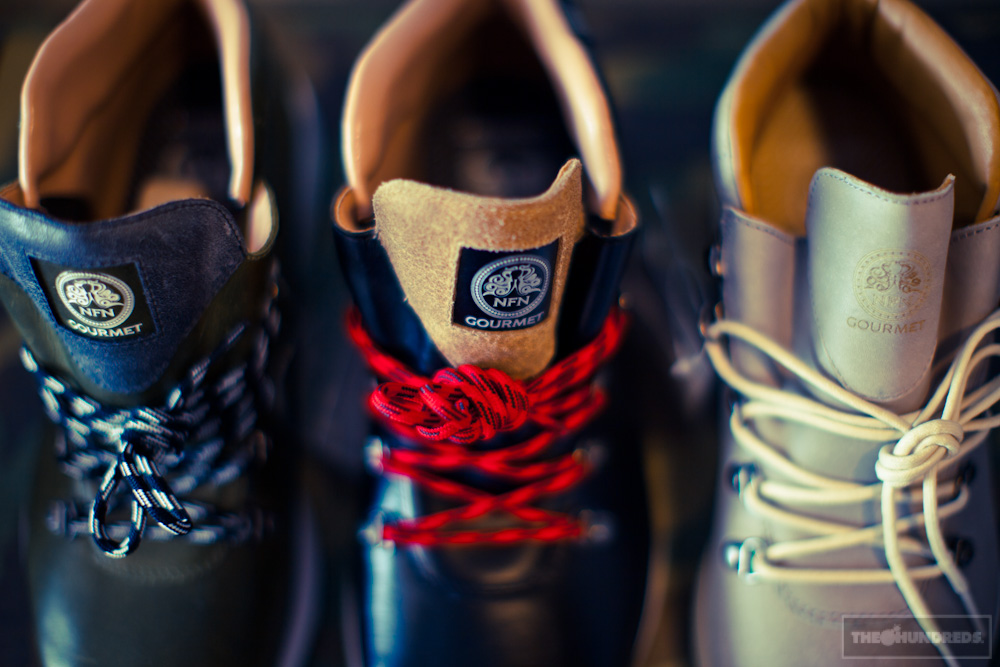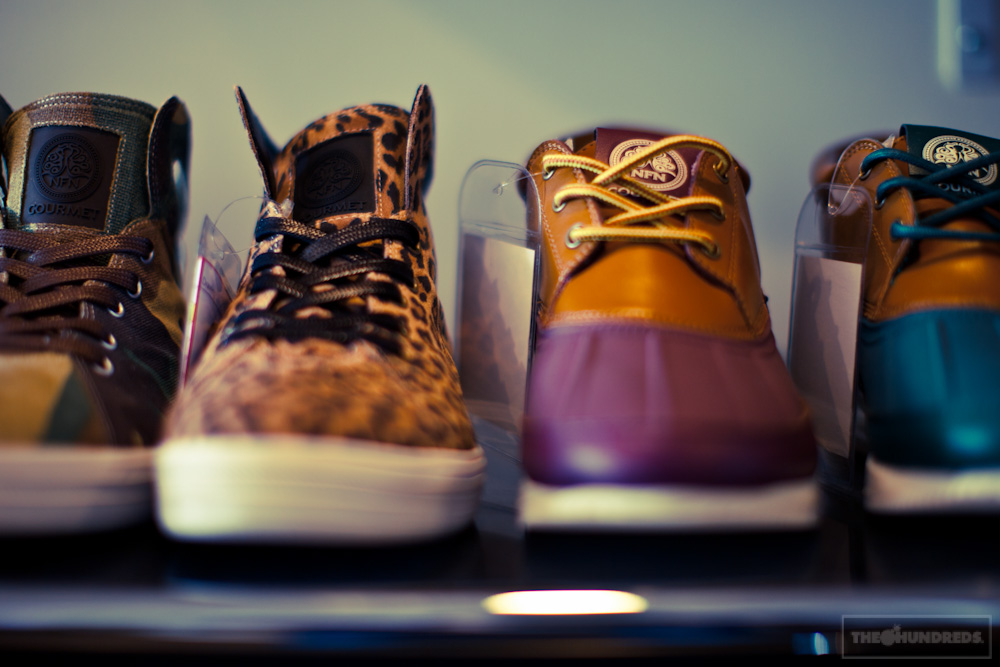 Somehow Buscemi packs 300+ pounds into little-man vehicles. Puzzling.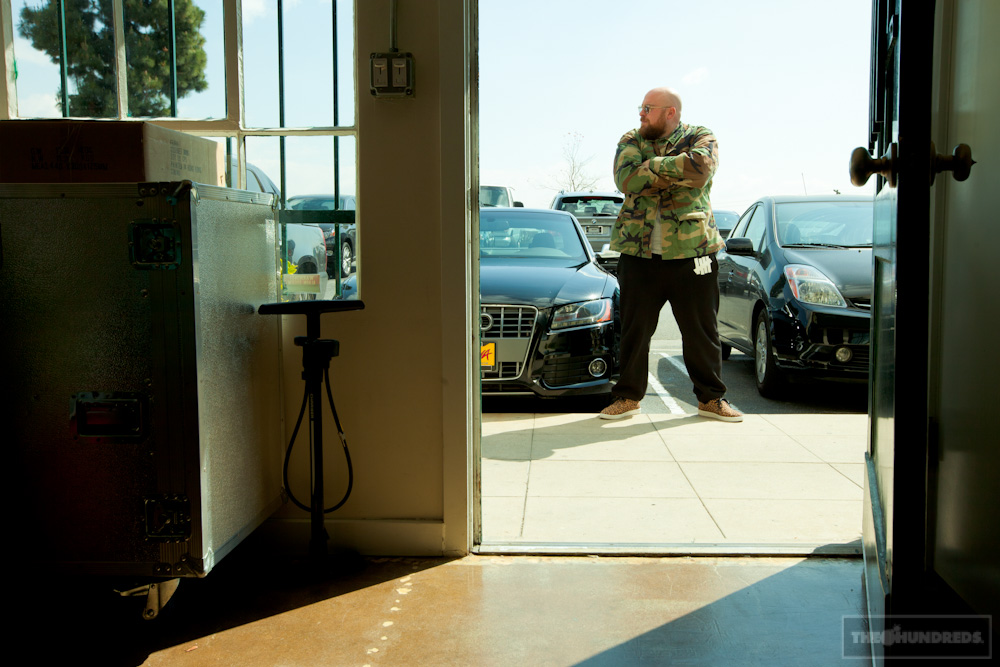 Gourmet is shoes, but Gourmet is also Italian-American life. We walk around the corner to Café Med for nothing short of an authentic Italian meal. By happenstance, we're next door to buildings featured in "Scarface."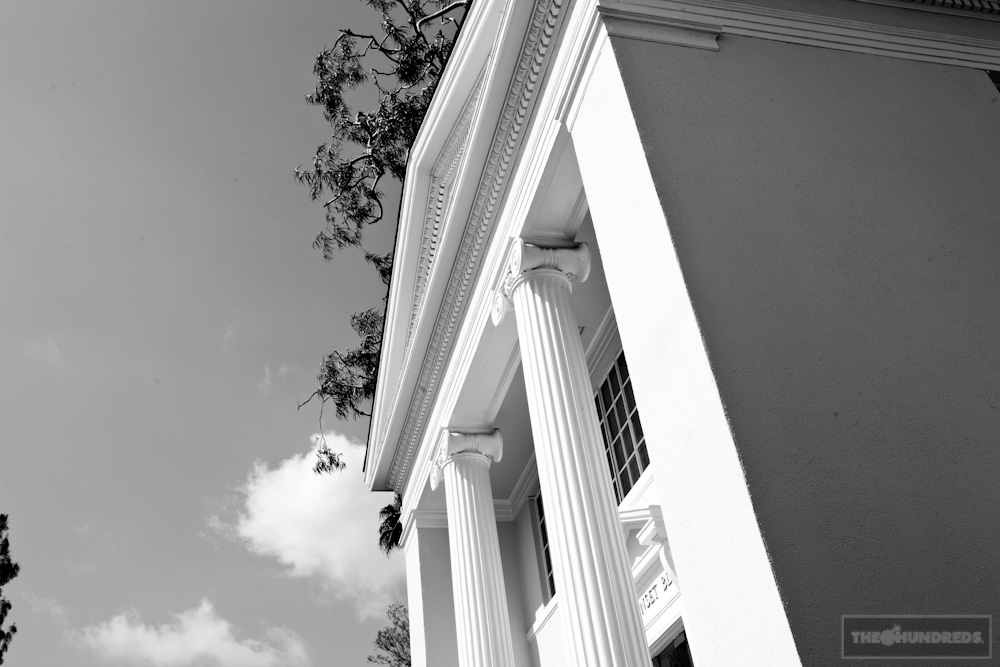 Buscemi and Lucci are accompanied by longtime friend, Gino Iannucci. The storied skateboarder is the athlete of lore, barnacled by past transgressions but still as fervently amazing at his craft as ever. As the skate world anticipates a splashy return, Gino sits on years of priceless video footage that's prepared to set everyone else back a notch.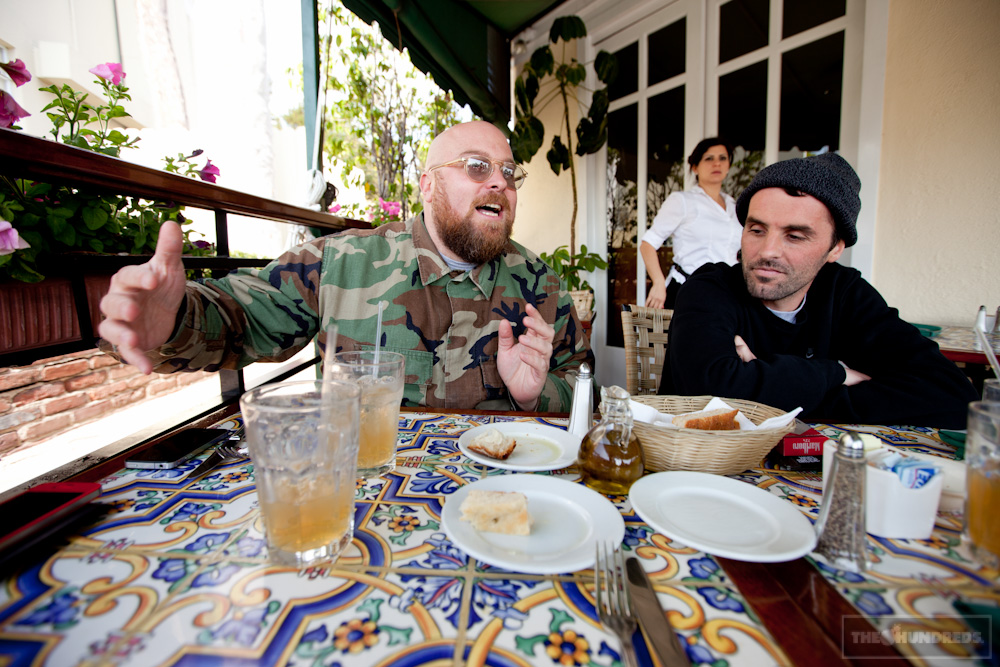 Al dente flat noodles, generously tousled in a creamy tomato sauce. This is the tagliatelle at Café Med, and comes highly recommended by Buscemi. The bons vivantsare trustworthy with the eats, especially when it comes to their own.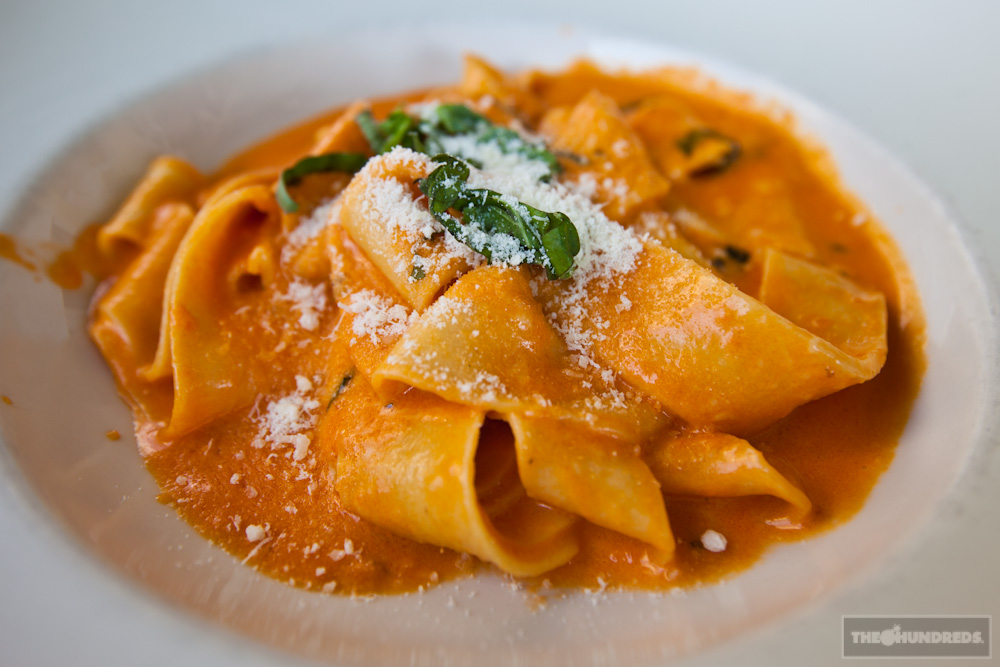 Smoke break.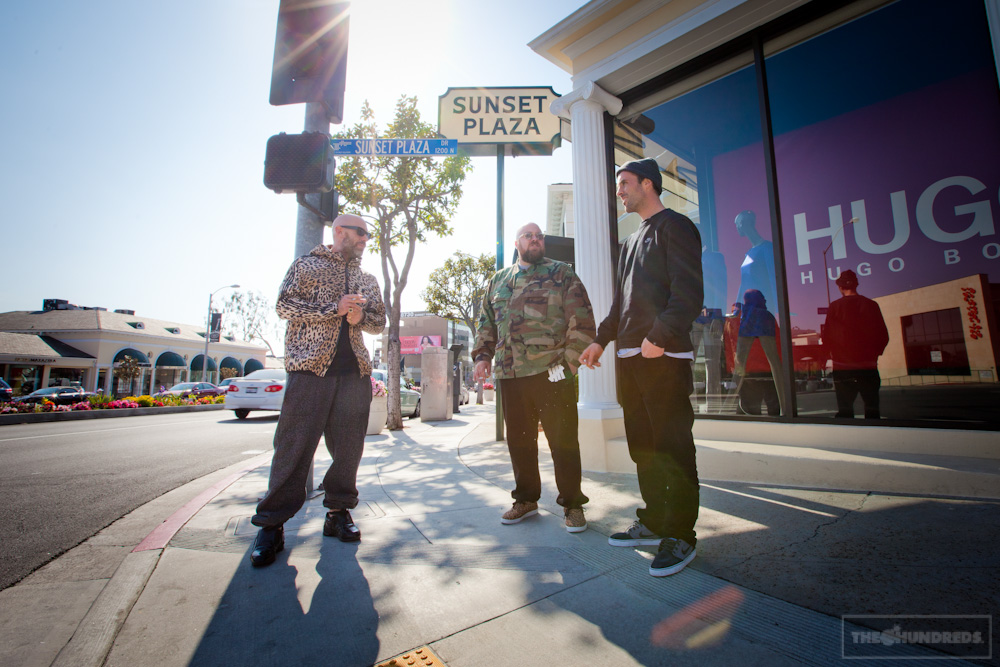 And a quick layover at Buscemi's house where he lives with his wife and son.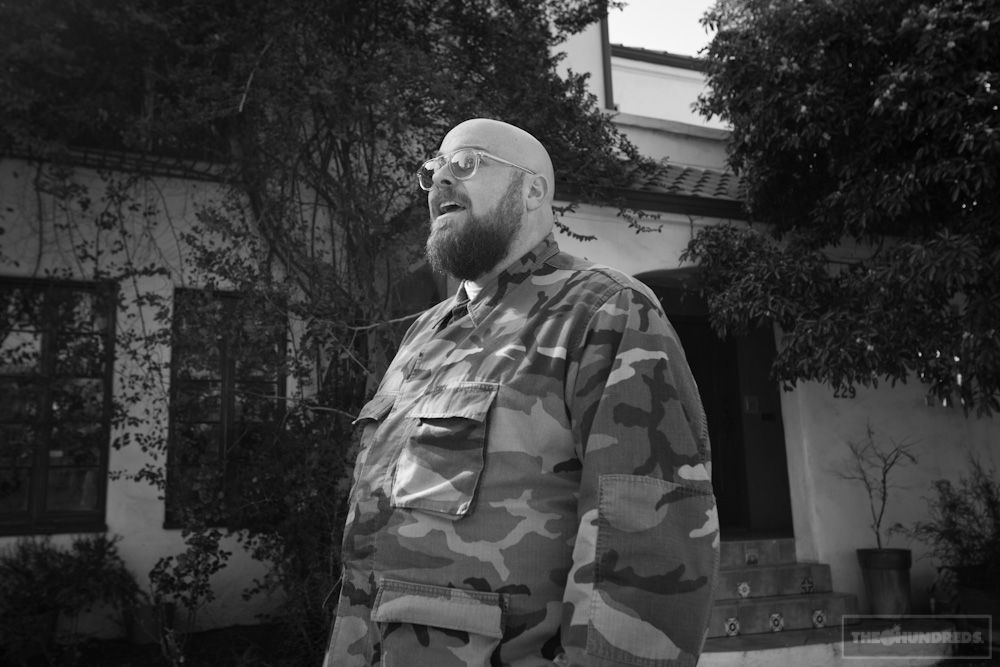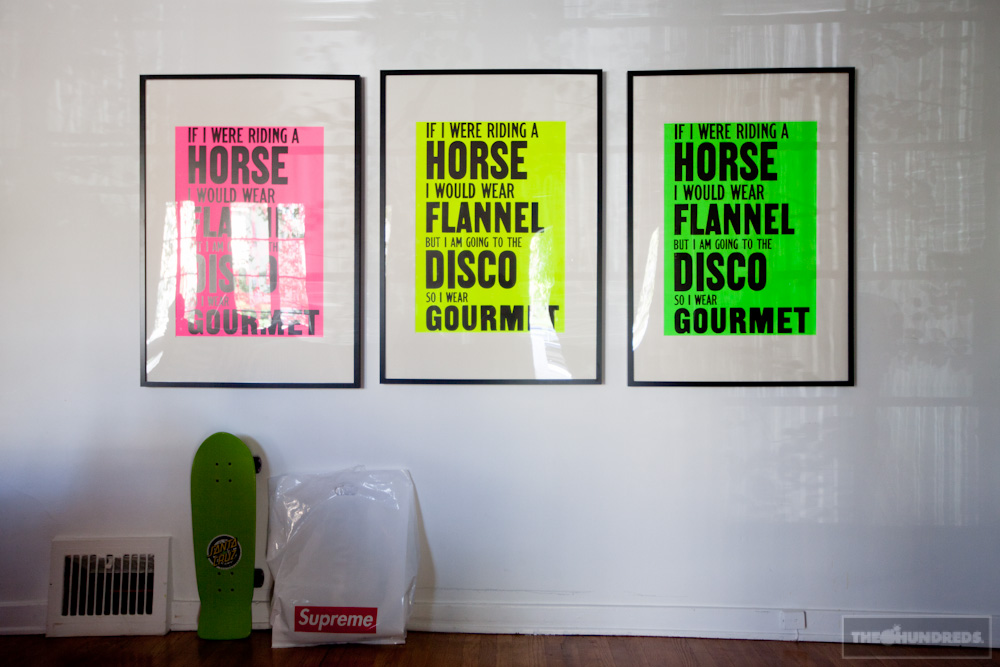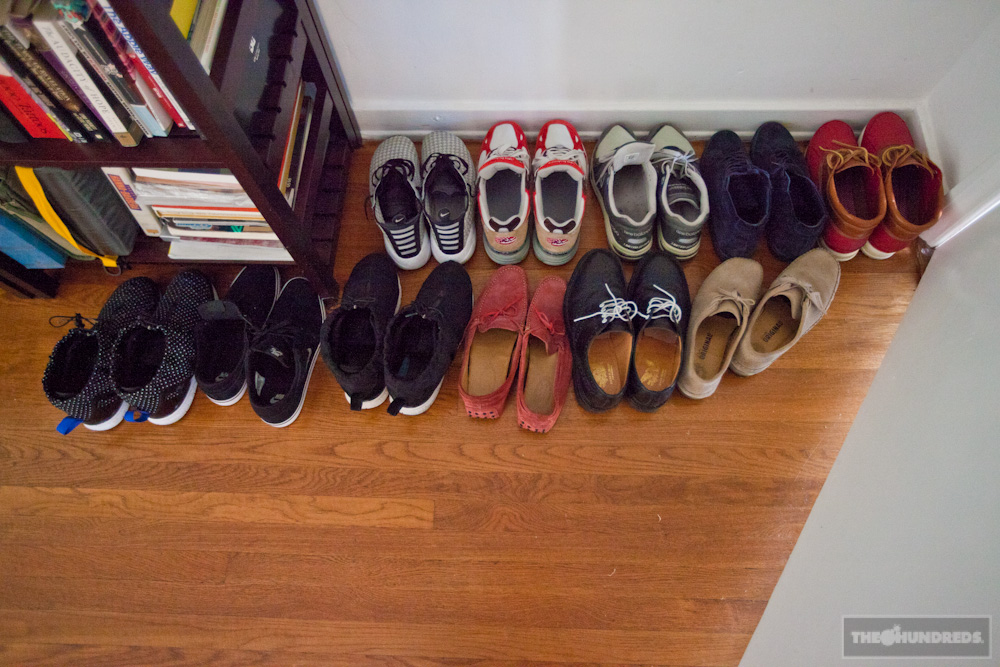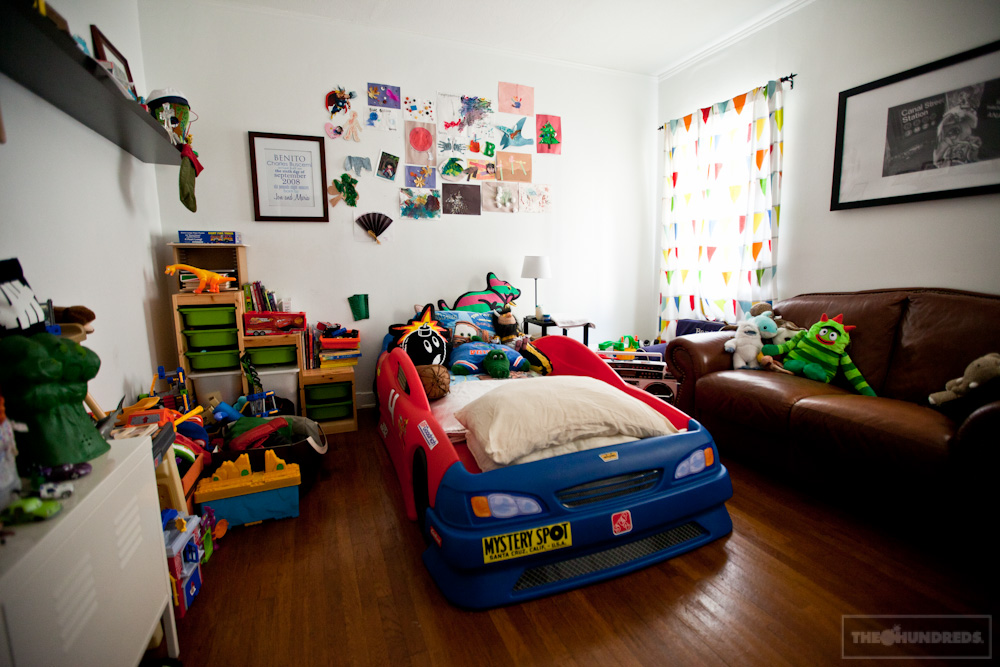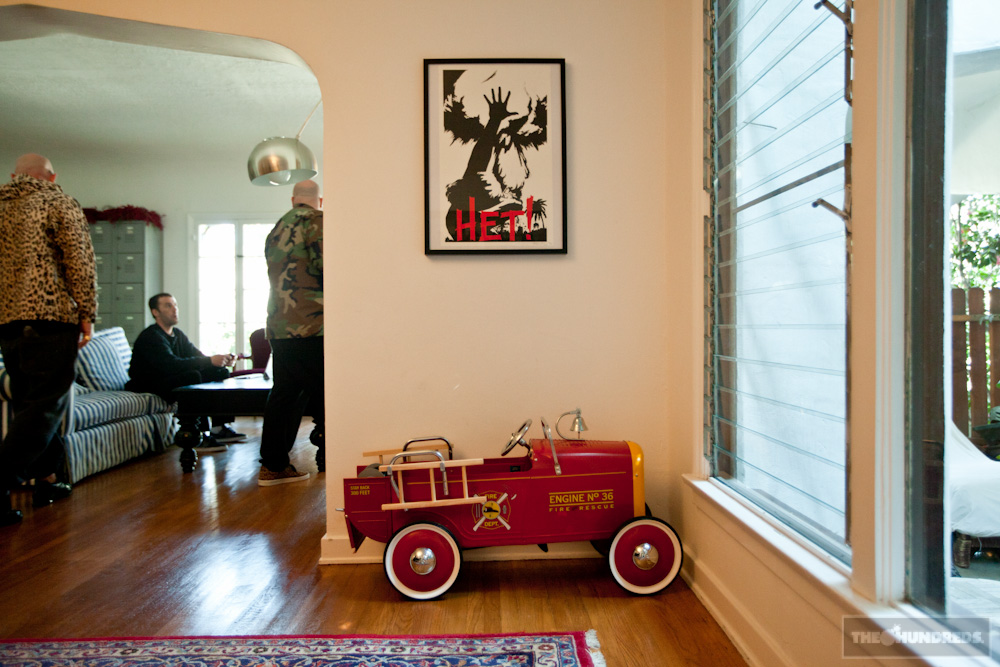 I kid you not, we're watching "Drumline."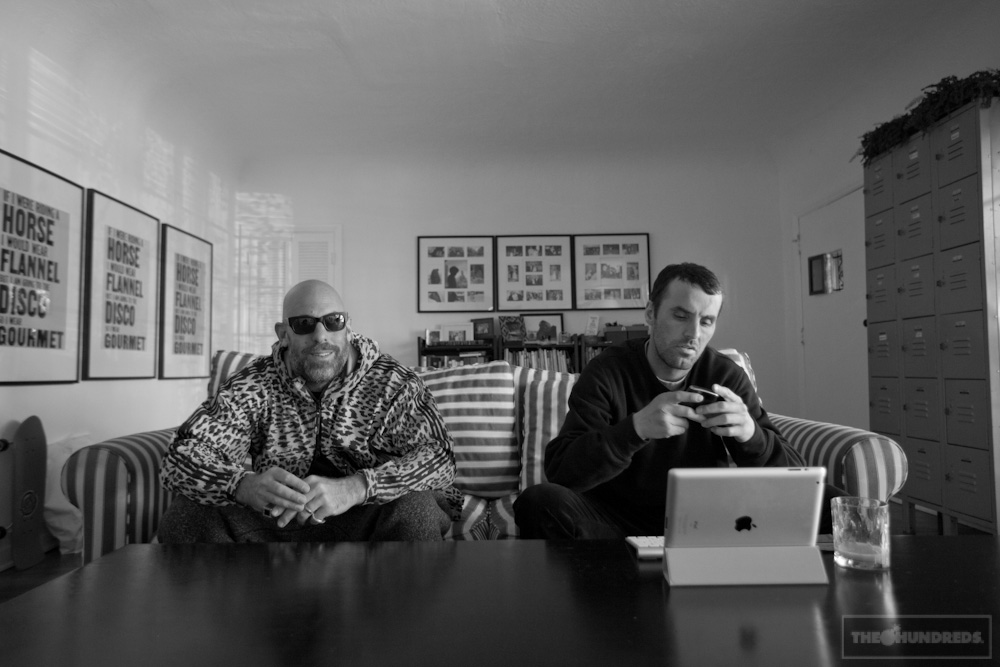 Of all the novelties and collectibles in this house, this might be the best. A little bit of Streetwear history, Gino immortalized by Freshjive's 12″ Seditionist action figures. The Mike York figure was also ill.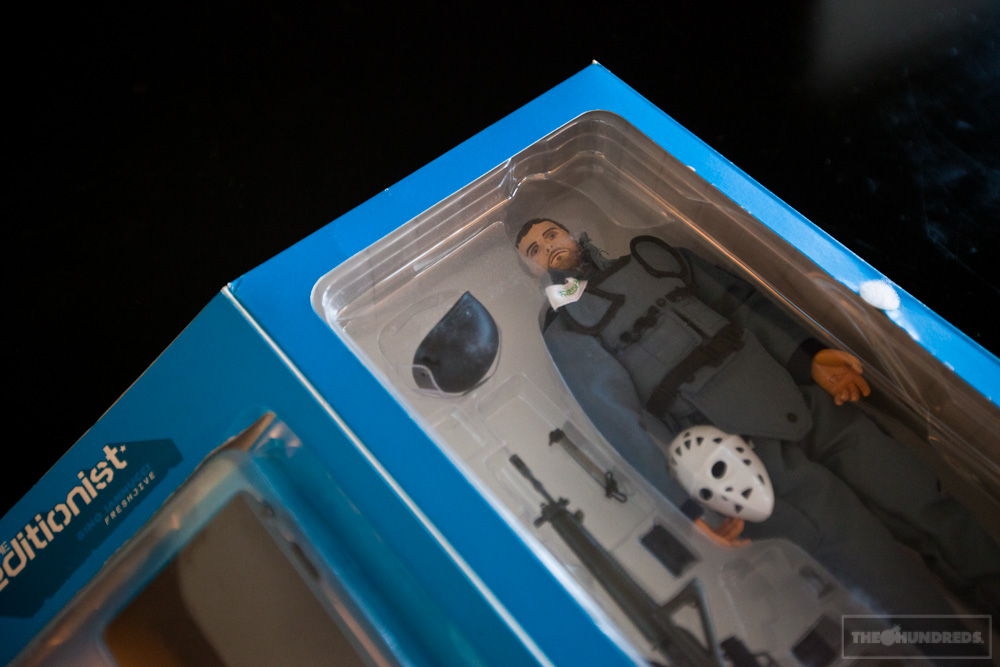 Just a stone's throw from Buscemi's digs is his friends' boutique, Feal Mor.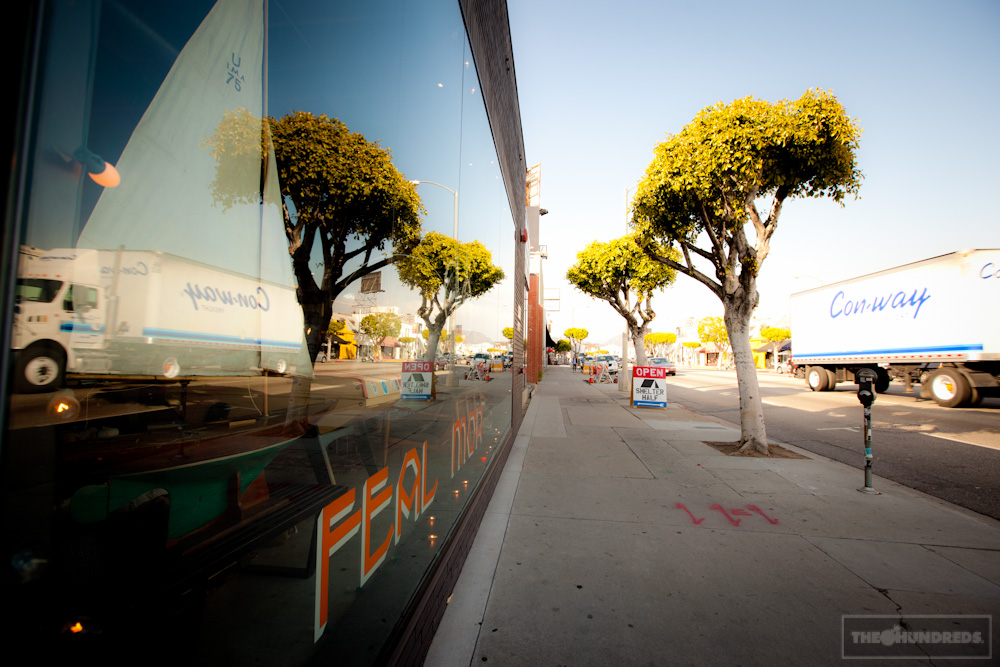 JP (not pictured) launched this boutique with his wife Shaheen (here photographed with Sarah). Translated as "No land, no borders, only faithful to the sea," the shop not only showcases the Feal Mor collection, but vintage, and friends' creations that all relate to JP's interests and lifestyle as an internationally-minded curator and artisan.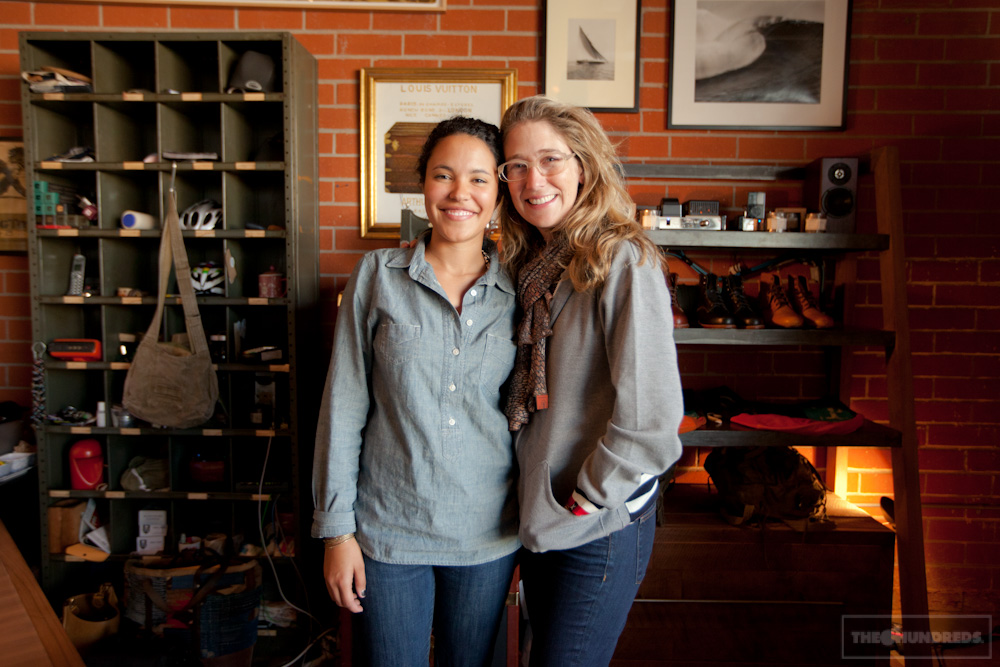 The guys are here as friends, as fans, looking to be inspired, looking to partake.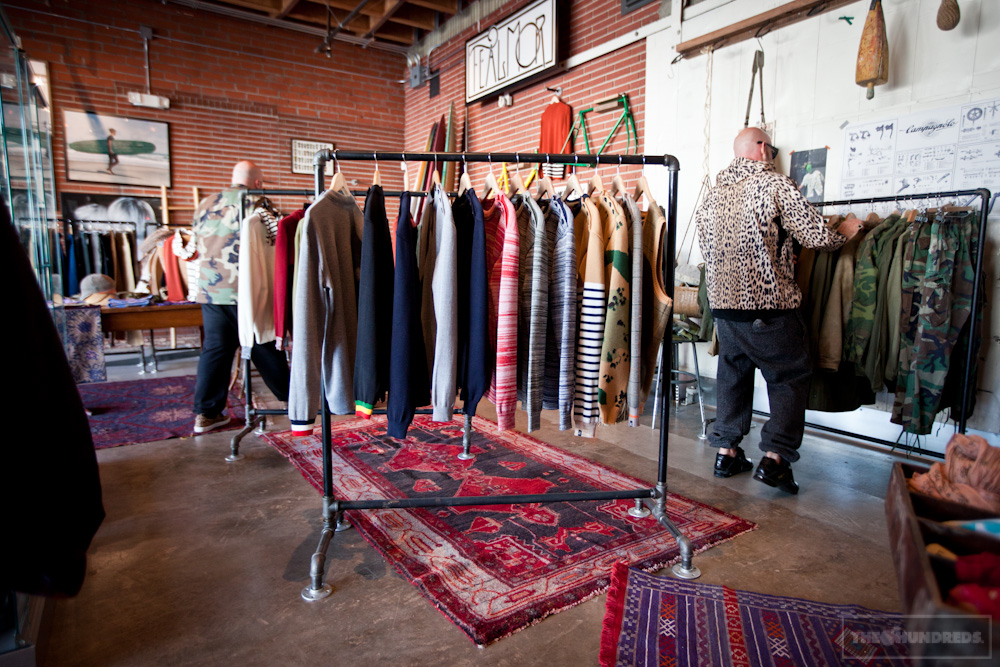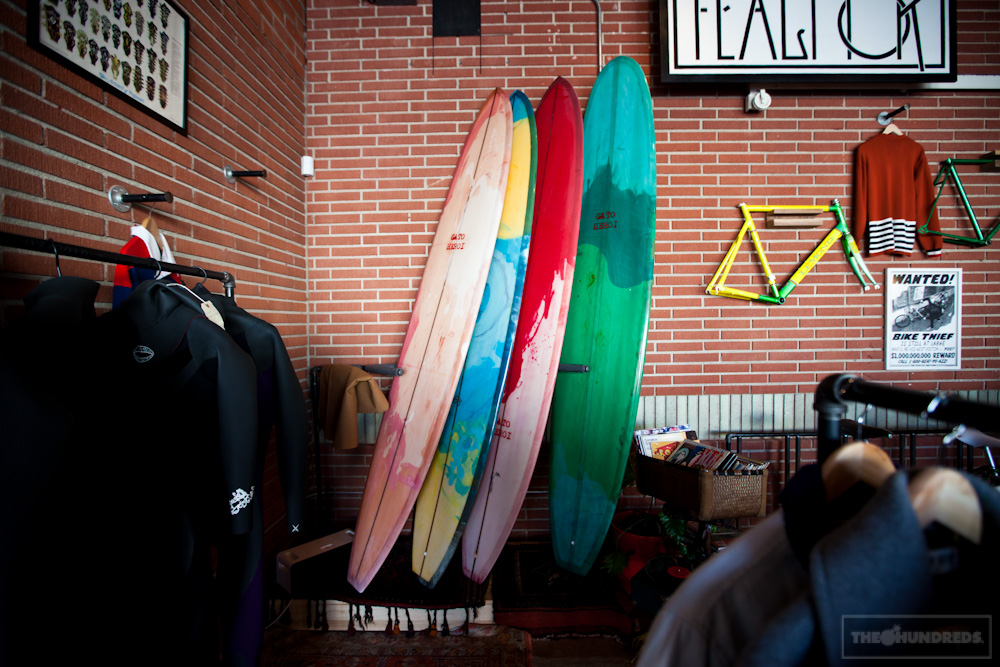 One of Feal Mor's signature pieces, the peacoats with contrasting plastic zippers.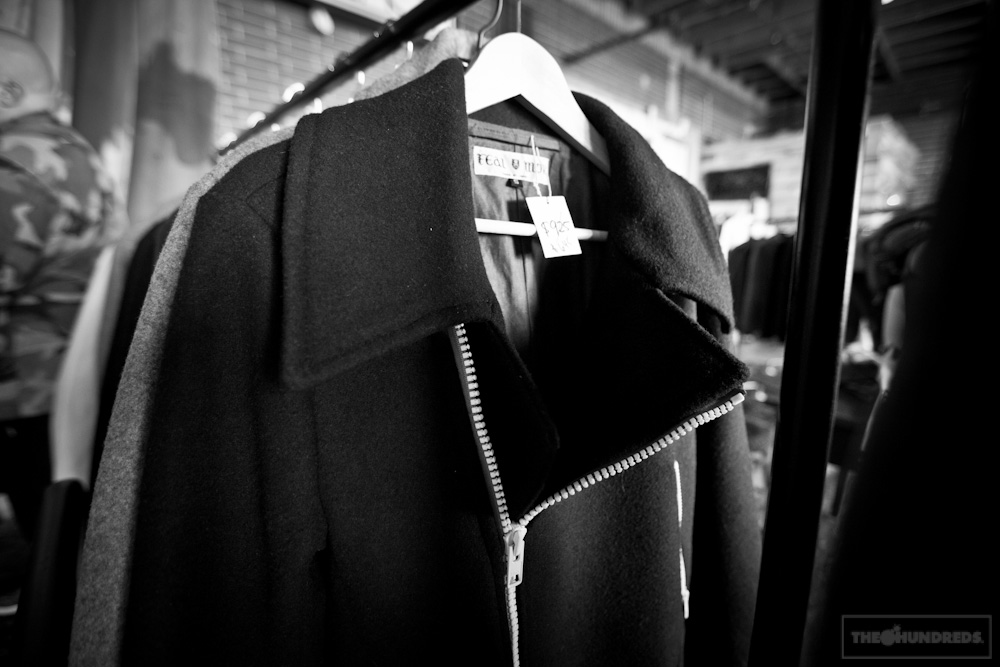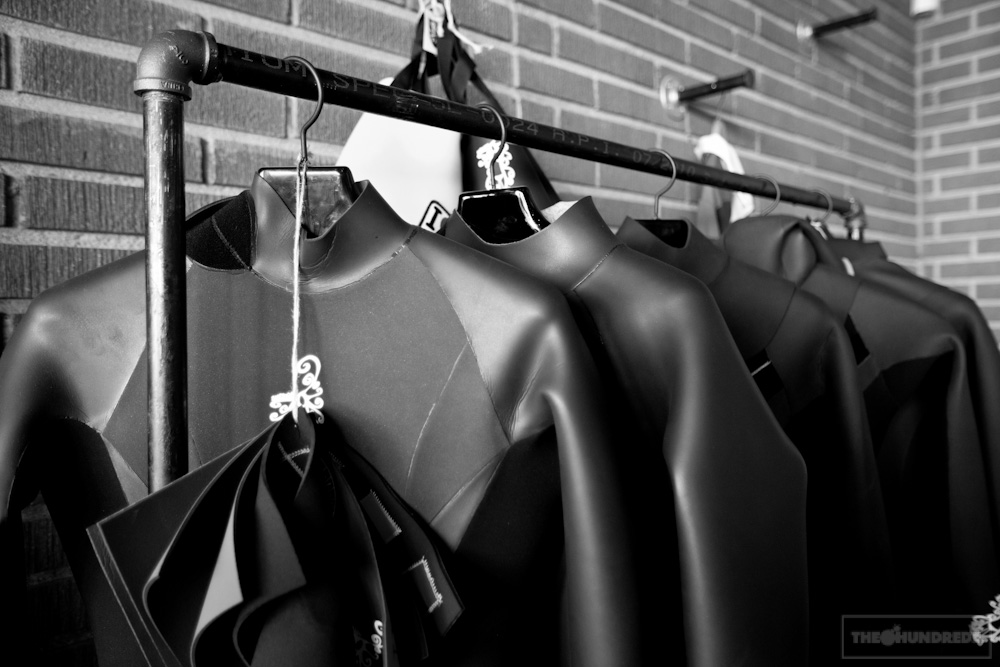 The Feal Mor kids' collection is just as eminent.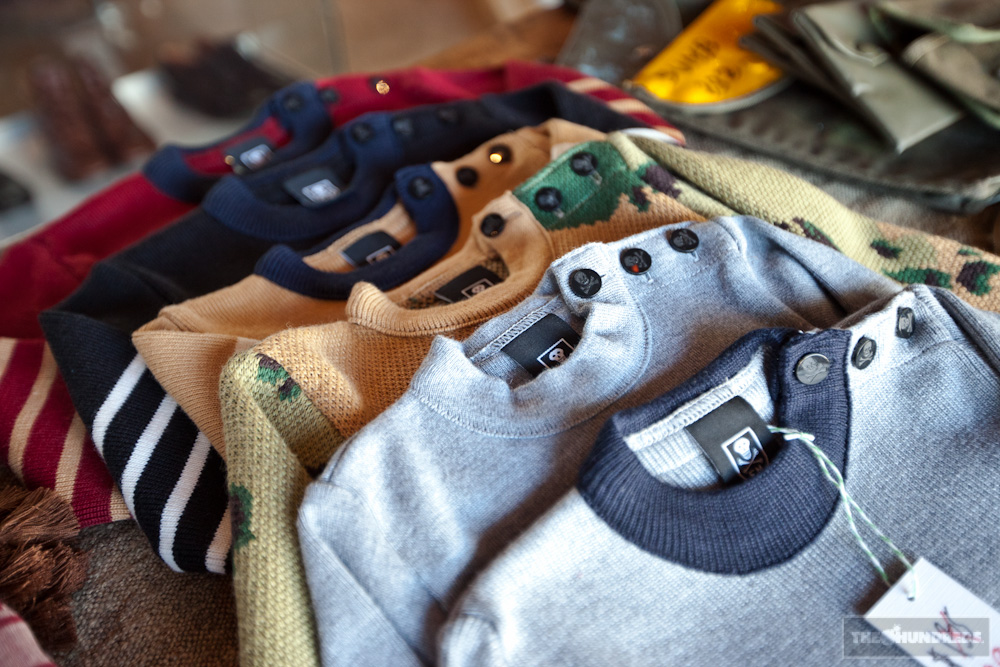 And Buscemi plays father first.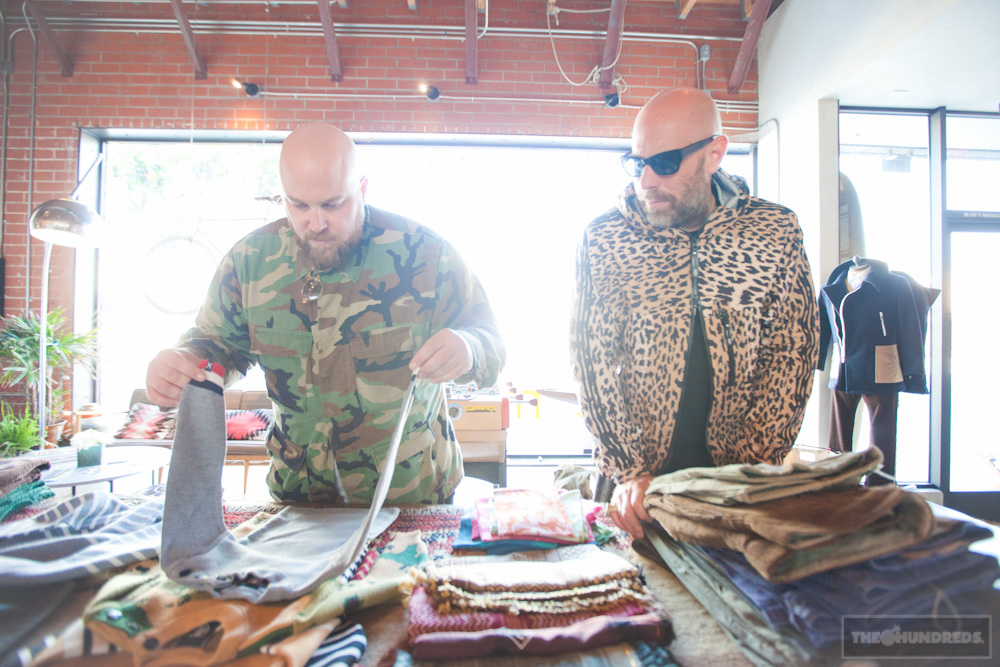 Support the creative doers, the ones who change the game from the outside. Support independent brands likeGourmet.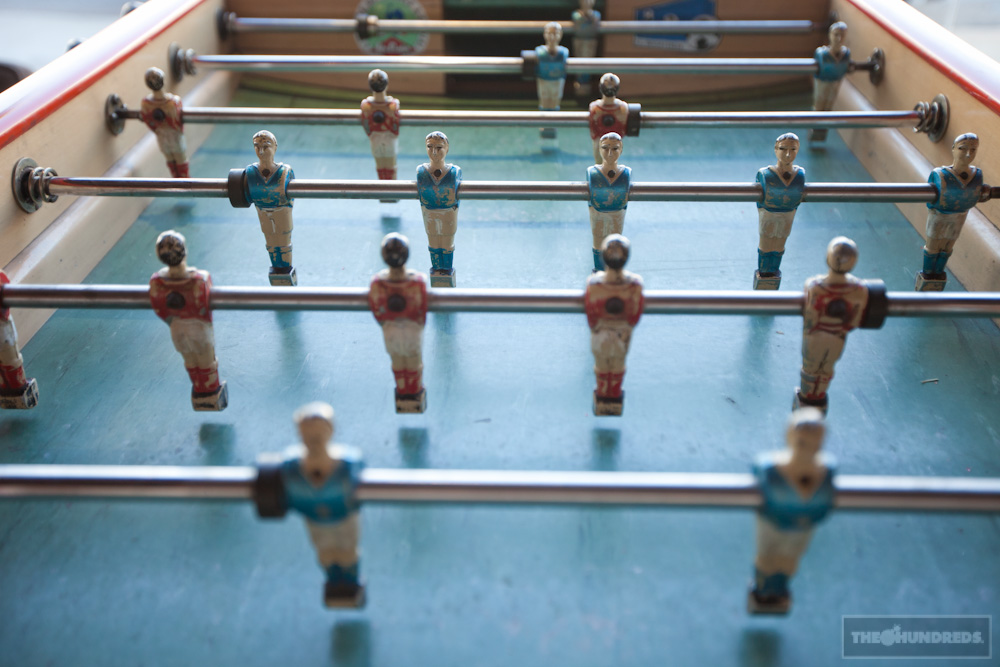 by bobbyhundreds