Friday was back-to-back-to-back with cameos at TH headquarters. Ray (Mighty Healthy) and Arsen (Hall of Fame) swung through, posted on the rooftop, flexed the new DVS collabs, and threw down on the carpetboard, before we La Taquiza'd it up. Oh and I think I had 4 separate conversations today about Kogi BBQ. Which ups the 3 conversations I had about the hipster/Angeleno food phenomenon yesterday. Korean Taco Trucks are the new Korean Fried Chicken is the new Korean frozen yogurt is the new Korean BBQ.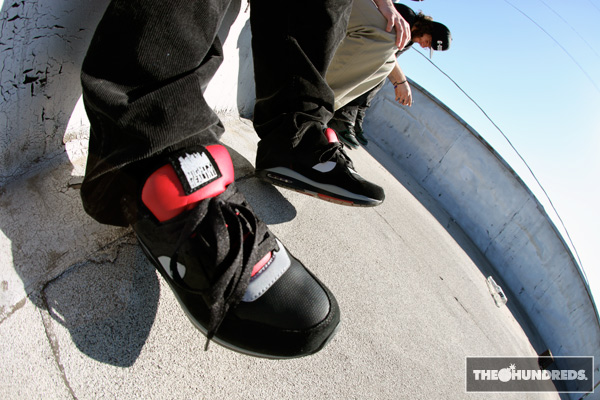 Yoshi (Foreign Family) lurked through to drop off a batch of the new FF collab tee I drew up. I'm not sure when it's dropping or where you can go to see it, but trust me, it exists. Unlike the photo of Yoshi I forgot to take while he was here.
Regardless, Rhandy and AJ capped off our Friday afternoon by finally introducing us to ROYCE LEGEND. He's like the Pinoy Buddy Lee. The raddest kid with that sneaky-sneaky eye. He's gonna be a terror, but that's what Rhandy gets for ruining everyone else's lives all these years!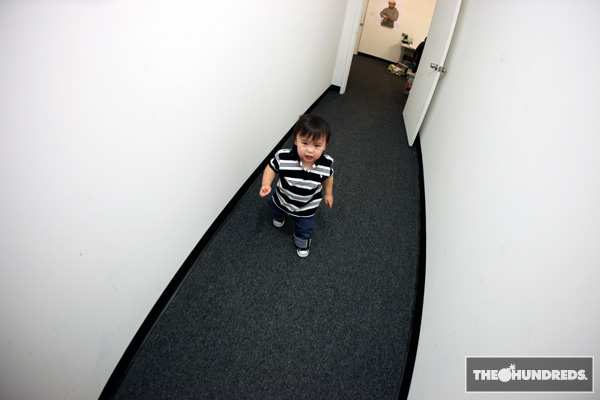 Check out Royce's baby Levi's denim, with the selvedge at adult proportions.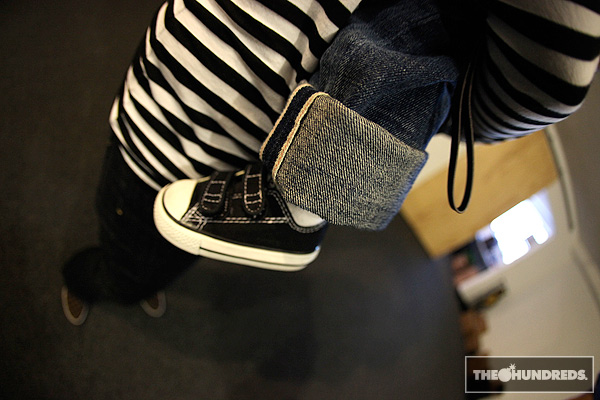 by bobbyhundreds