17-hour flight. When I tell everyone here in Australia that the flight alone took 17 hours, they all respond the same. "Oh, that's not so bad then" with a "fuckall" or "heaps" or some other screwy Aussie jargon interlaced. To Australians, a 17-hour flight from L.A. is nothing compared to the 24+ hour flights it takes to get to Europe or New York. They're off on their own, these guys, and I'm completely fascinated by it.
I'm a day-and-a-half ahead, 2 seasons off, and the toilet keeps flushing the opposite way. I'd say I'm more than jetlagged.
So far, I have great hosts here in Melbourne. Vinnie and Andrew are with Acclaim Magazine, who's hosting the CARBON event I'll be speaking at this weekend. They brought us to this street here called Brunswick, which is highly reminiscent of San Francisco. Not just for the architecture, but the arts-based community, the trams running on wires, and FOOD. Just look at my sandwich, that thing almost ate ME.
I'm also here with Mega (3rd from the left), who you'll probably hear a lot more about from me considering he's my new best friend. The French artist lives in a home he built himself in Bali and is currently traveling through Oz doing exhibitions. He's featured at CARBON as well with my buddy Frank Liew here. Frank is responsible for Qubic out in New Zealand, and I'm sure if you're familiar with the street community, his blog is in your bookmarks.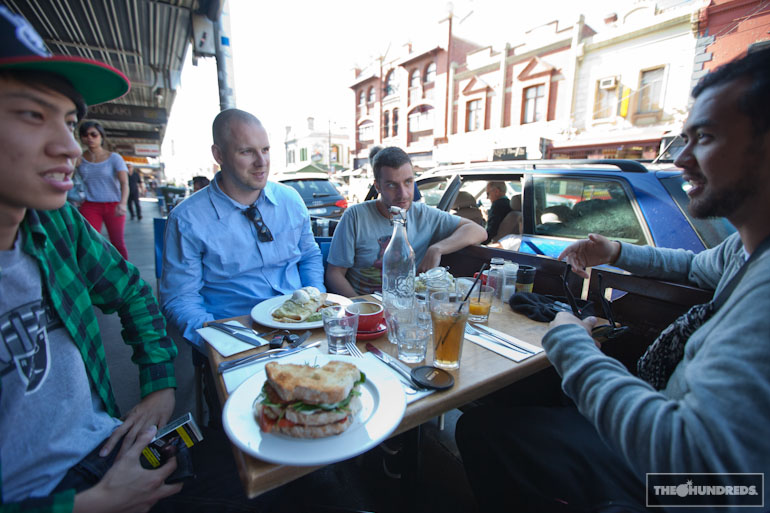 Right down the street was this awesome store called The Lab, which I give 3 thumbs up. They stock their own in-house label called Mr. Simple. Four thumbs up for that one.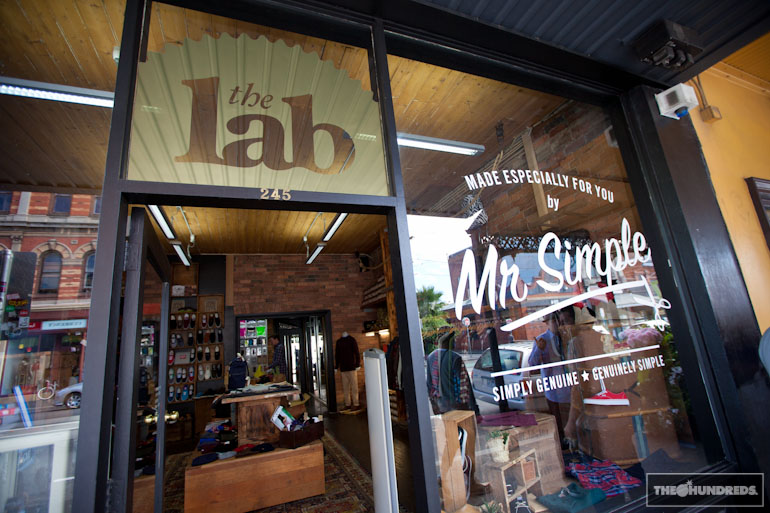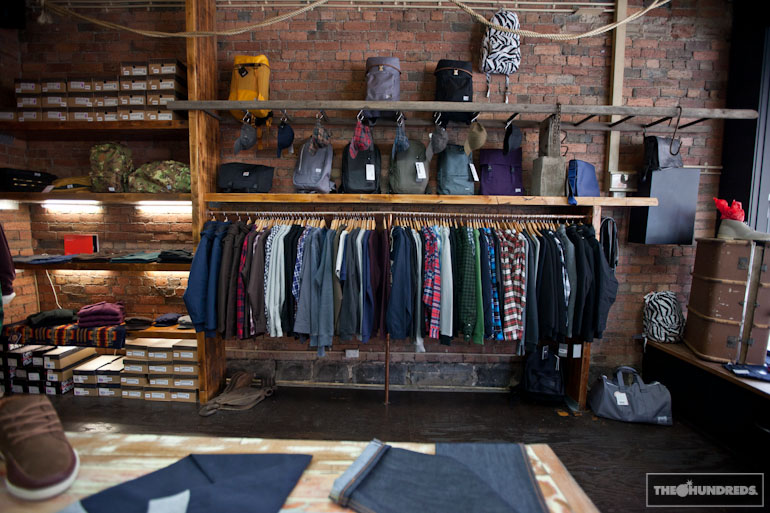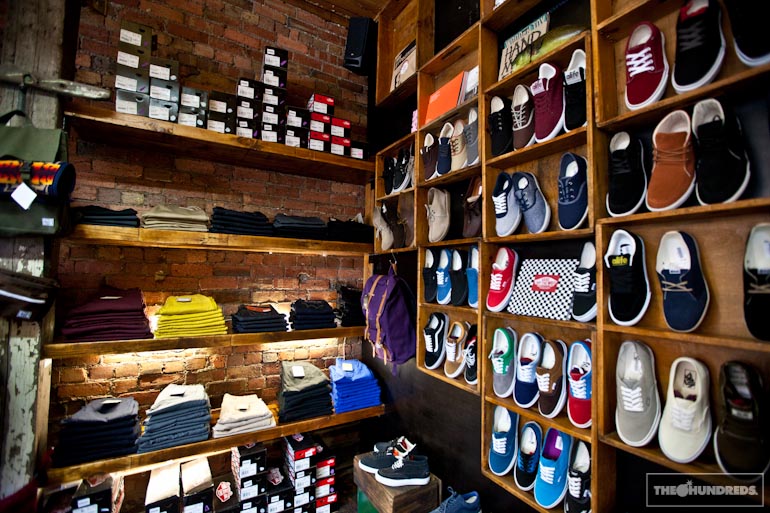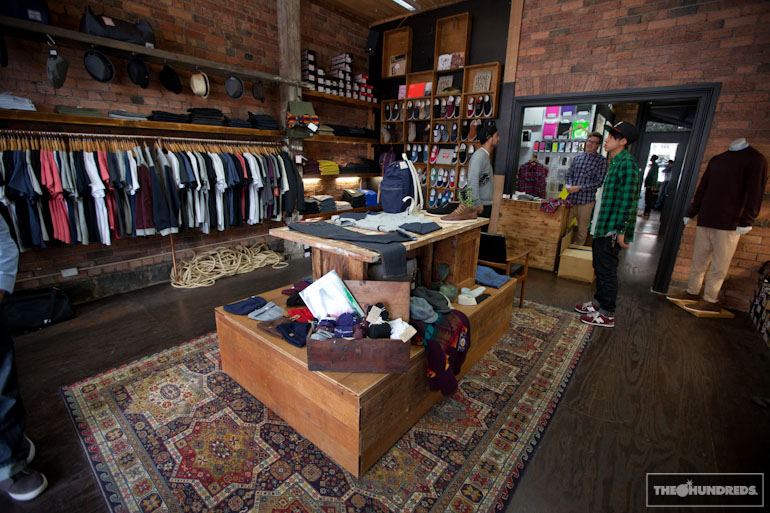 The main graffiti collective down here is EVERFRESH, a unit of designers and artists who got a stamp on the area. Met one of the dudes at a New Balance party last night, he was bummed on REVOK's situation (FREE REVOK!!!!!!!!!!) and he also brought up Dave Choe's quest for the dinosaur when I heard about these giant koalas that jump down from trees and I have to find one.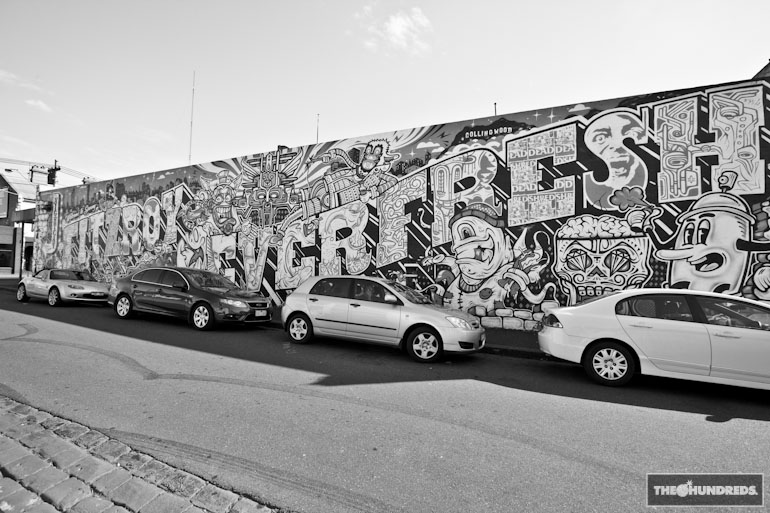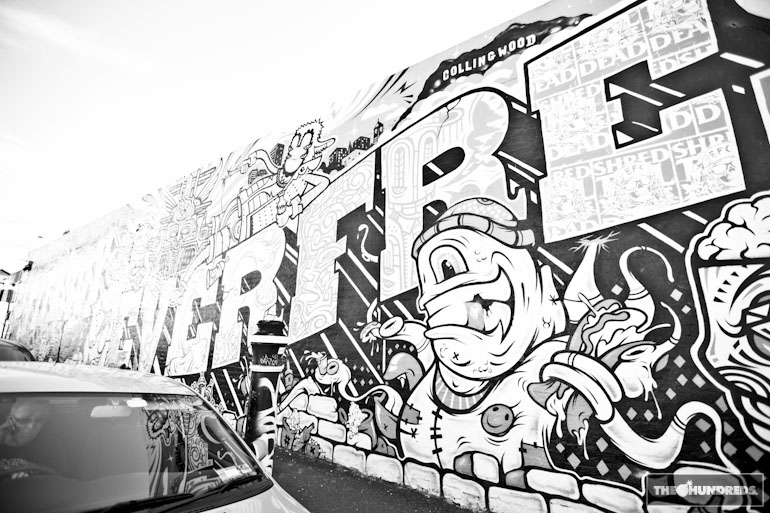 Not too far away were the Sneaker Freaker offices. So cool to actually be here at the magazine's epicenter, considering I've been reading and appreciating this publication for years.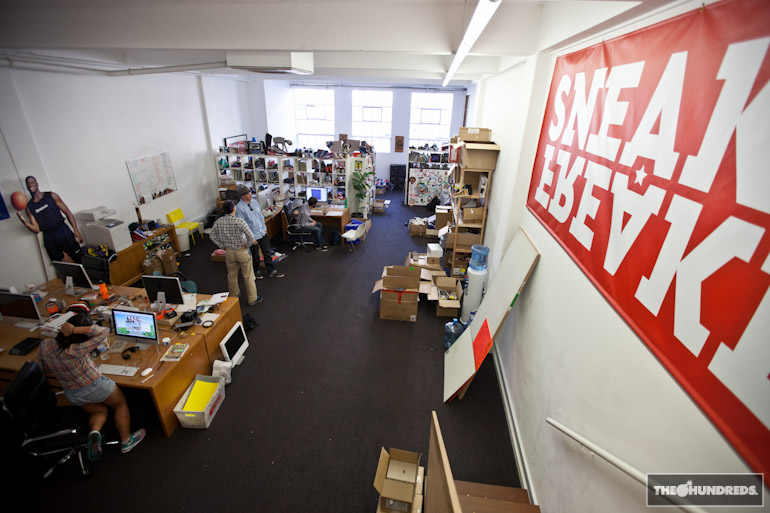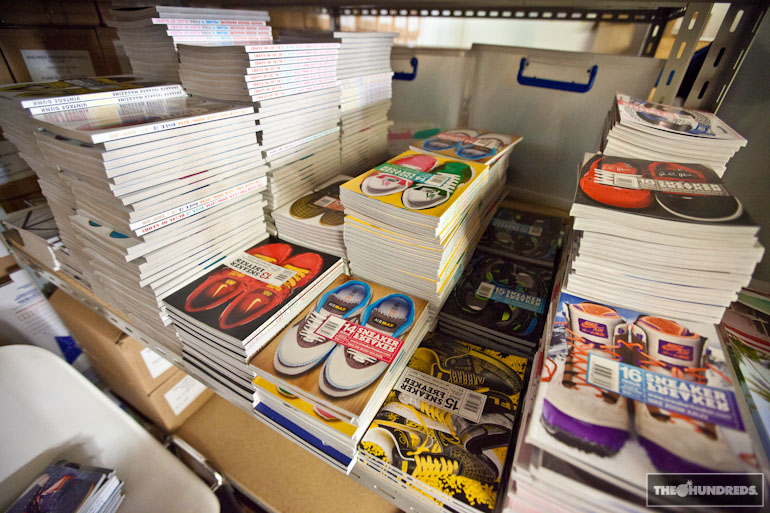 Lefts and rights.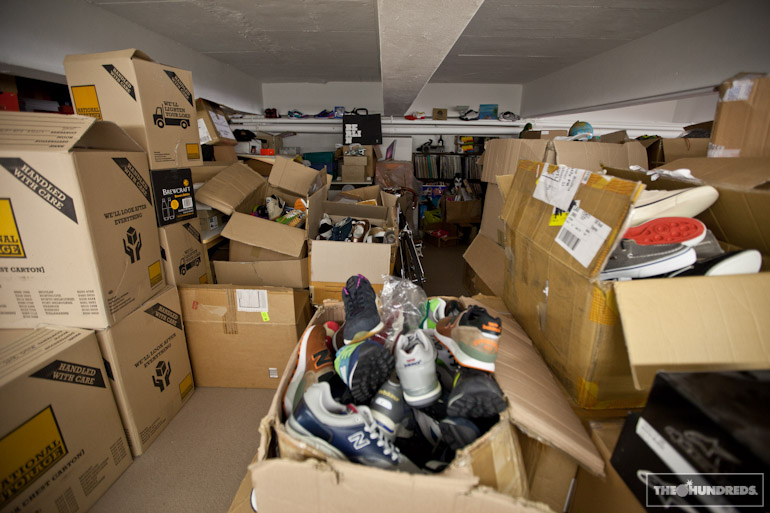 I had no idea where Woody was. Mafia wasn't around either. So we just kinda wandered around and I documented Woody's ever-expanding collection of sneakers. This dude definitely mixes business with pleasure.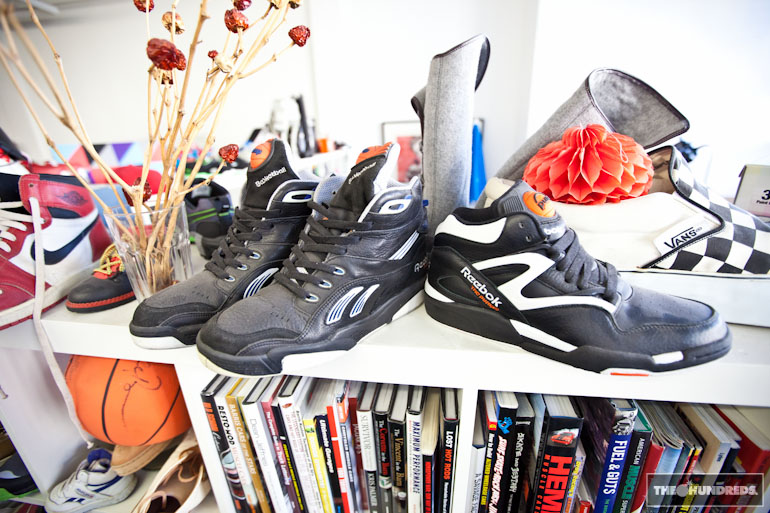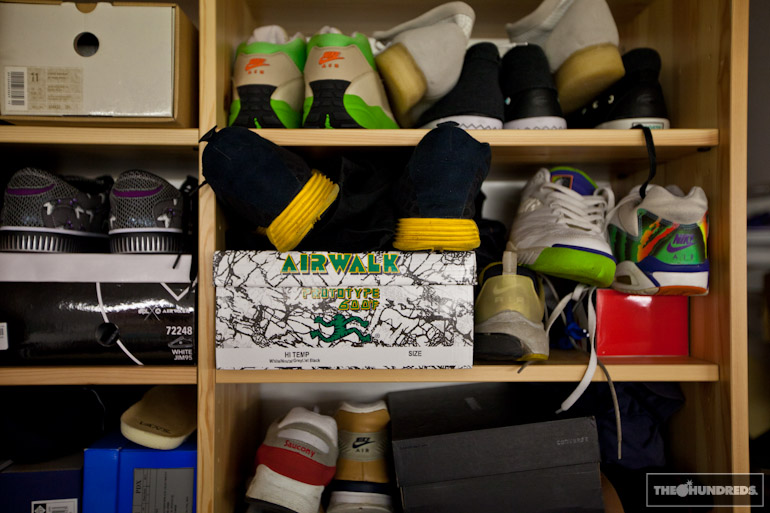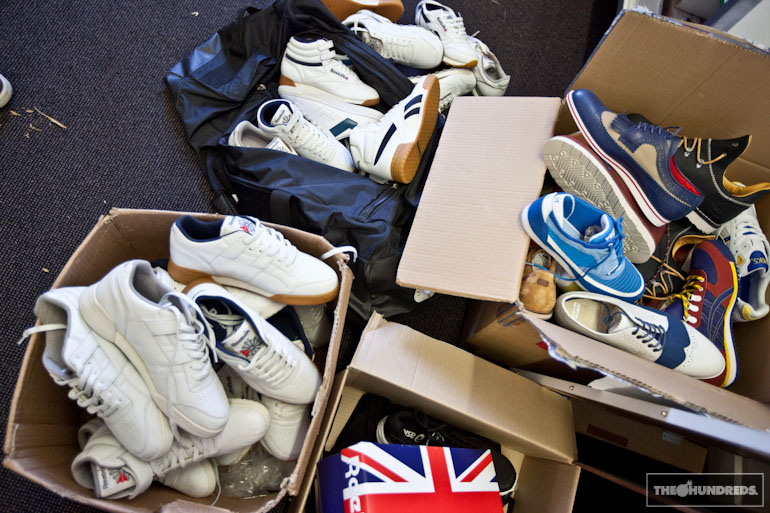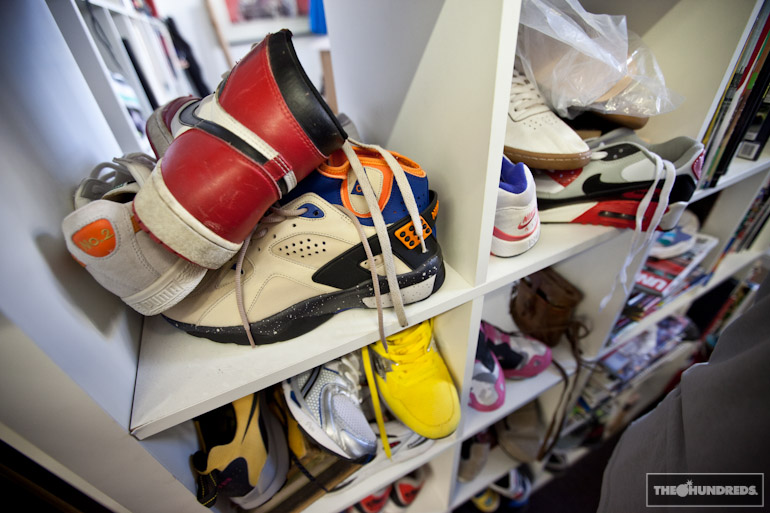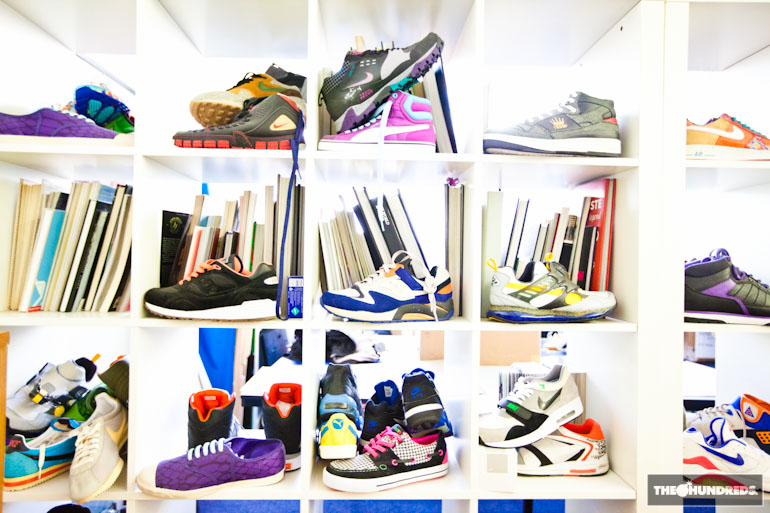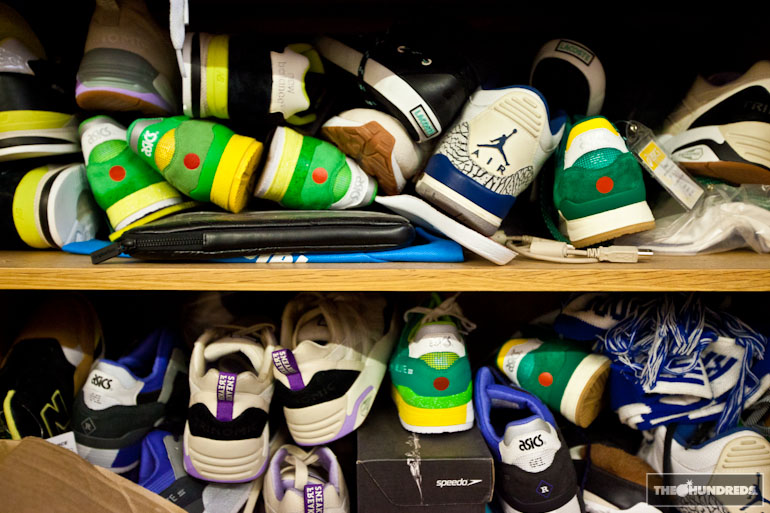 Here's the original prototype for the Sneaker Freaker "Skippy," which I blogged ad nauseum about last year. They were initially going for real kangaroo fur (!) but the turnout was kinda craze. Glad they let the kangaroos keep their clothes on.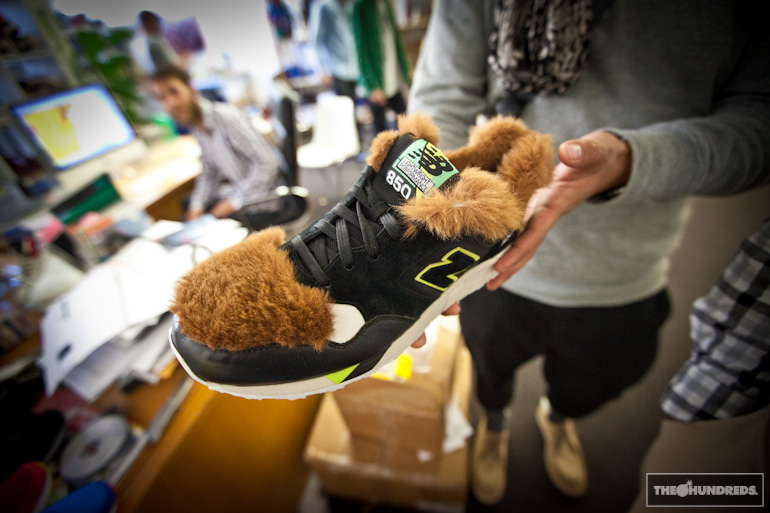 Obviously Woody's collection obsession goes beyond shoes.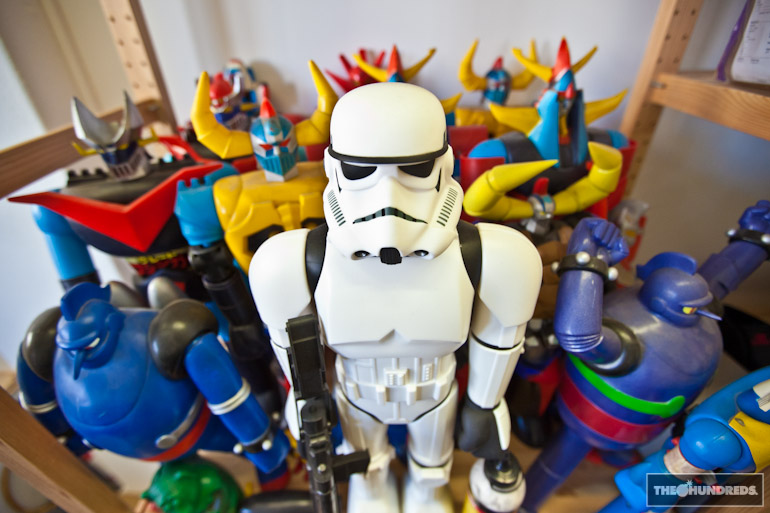 I know Ashley's gonna love that WEEN poster.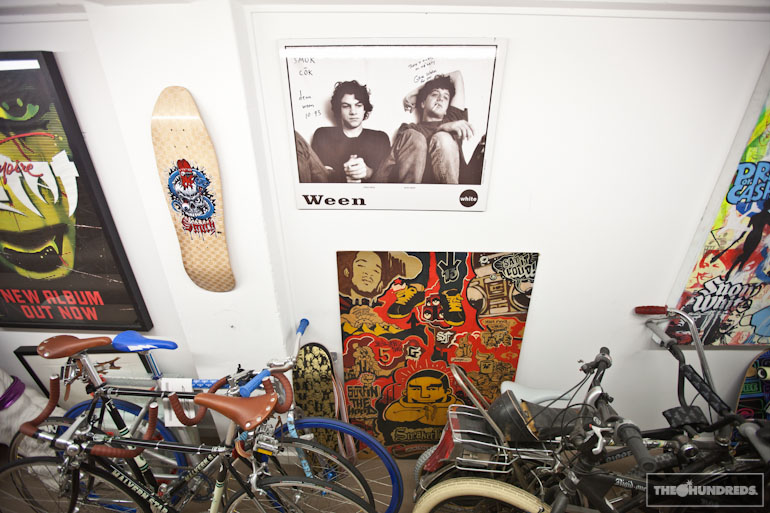 Woody's got it all. From runners to Roadrunners: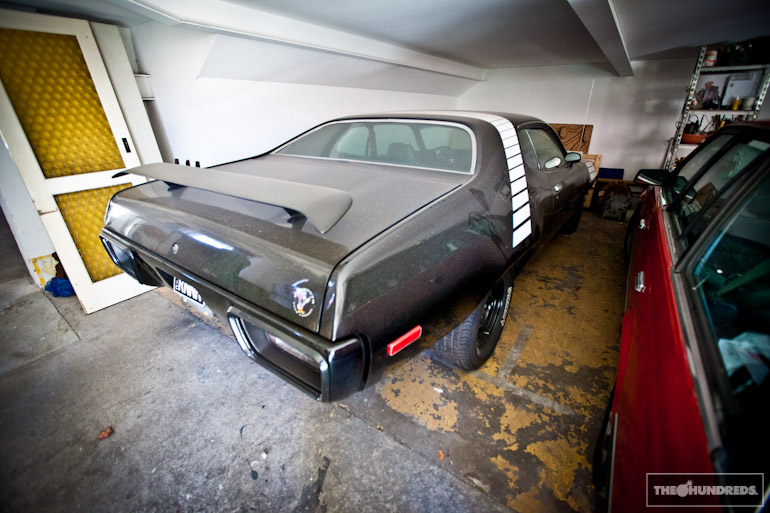 Then we ran over to the Acclaim offices. Just realized that there are all these awesome print magazines still going strong for the streetwear community, and they're all based in Melbourne, Australia (Like T Magazine). Why is that? Frank joked, "Maybe they haven't found out about the internet yet."
Right outside the window there is where all the crackheads hide out, shoot up heroin, and do dirty things. They had video of this addict couple having buttnaked sex and I watched a little too long.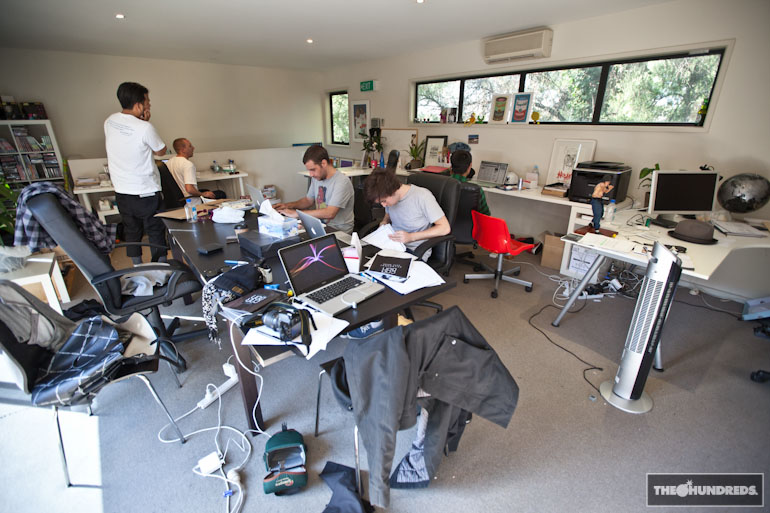 So many New Balances going around down here, which I give five thumbs up.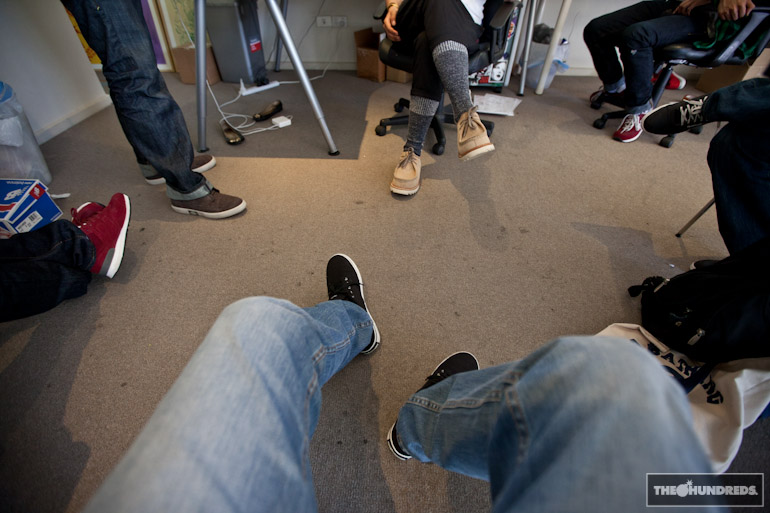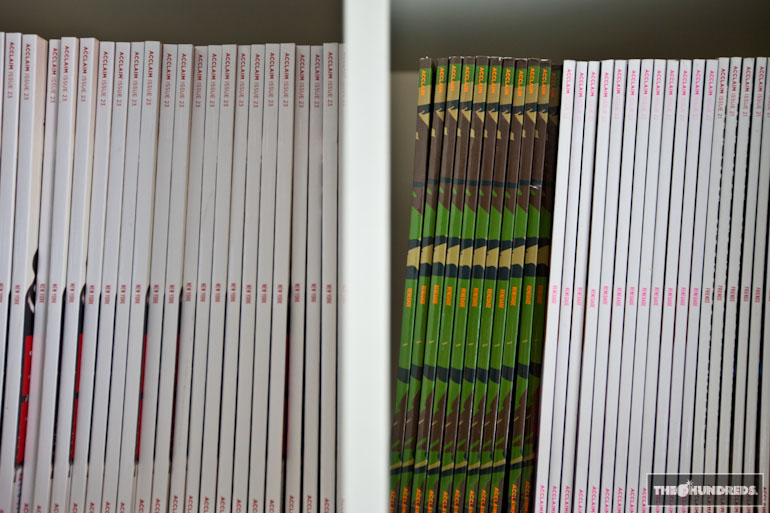 You don't even want to know what we were talking about. Last night at that NB party, 2 people in a row mistook Frank for me. Just because he's Asian? With impeccable style? And devilishly handsome?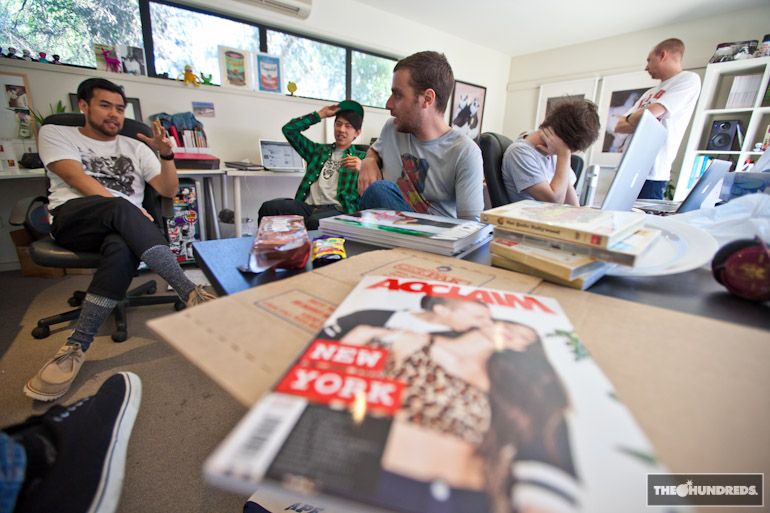 Might as well be mistaking this guy for me: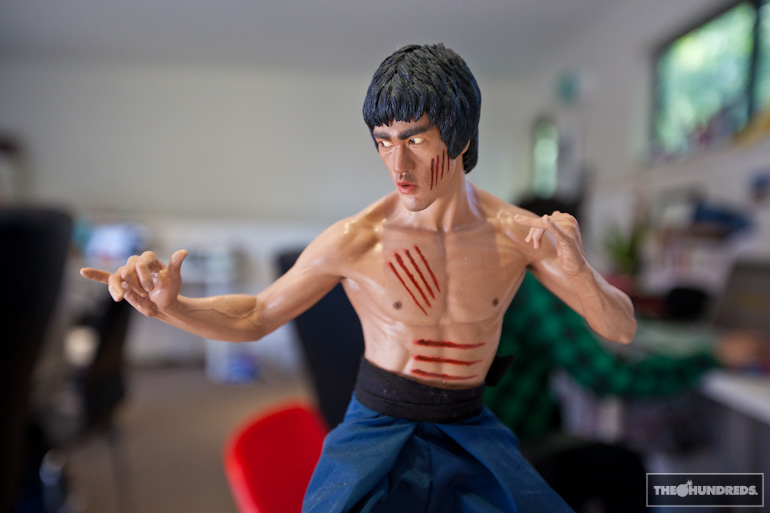 by bobbyhundreds