Big Bert tells the best stories. Check this out fool!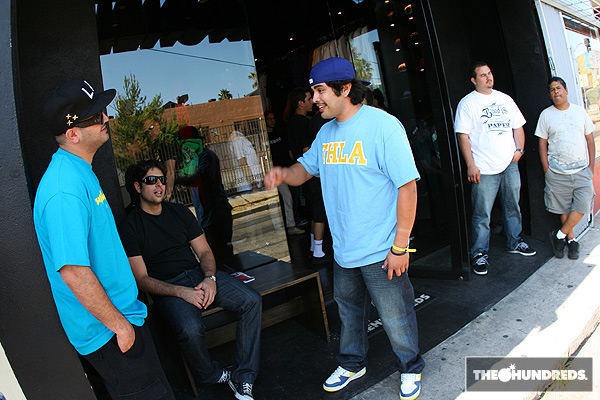 Happy 1-Year Anniversary to ATLAS .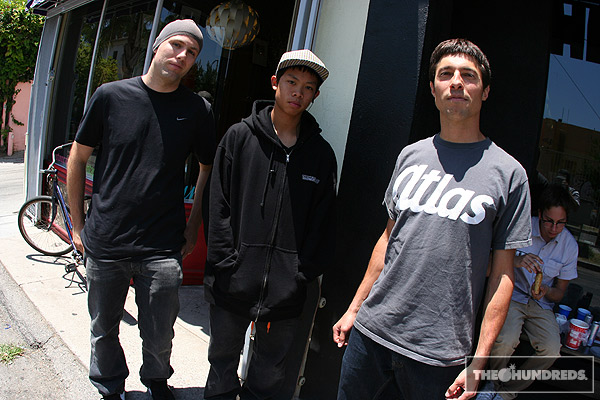 This is the other, way cooler, better-dressed, Bobby on Rosewood.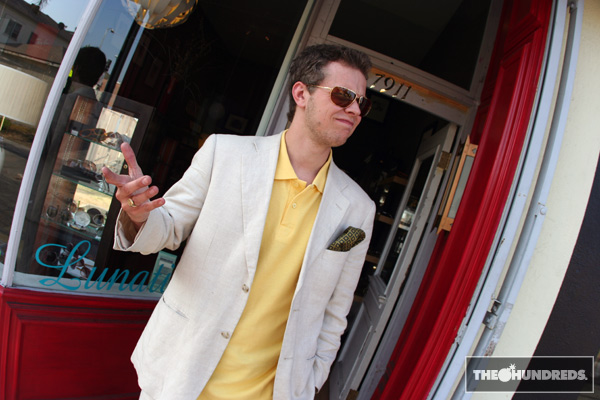 Balenciaga whaaaat!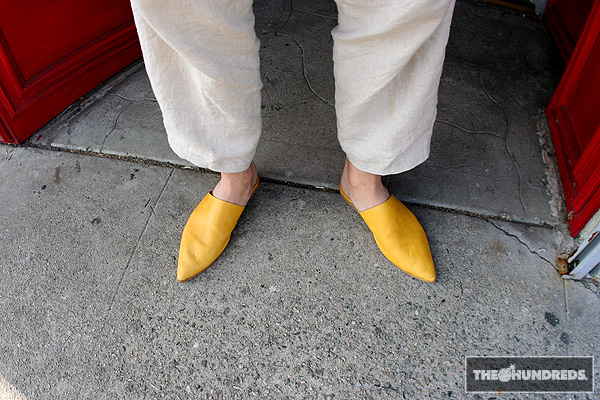 That black SUV in the corner is Mary-Kate (or Ashley??) Olson's. She's often at Catwalk, the vintage store next door, where she finds all her crazy getups, like old-man glasses and gramma sweaters.
Anthony, in the foreground here, is an urban hunter, a professional paparazzo. He's one of the several paparazzi that camp out in our back-alley to shoot celebrities that float around Rosewood. Says he's been doing this now for a good 15 months, and before that, had never picked up an SLR camera. And from being an accountant to holding down a multitude of desk jobs, he says this is the best career choice he's ever made. He was driving a nice Beamer and had a golden tan, so I believe him.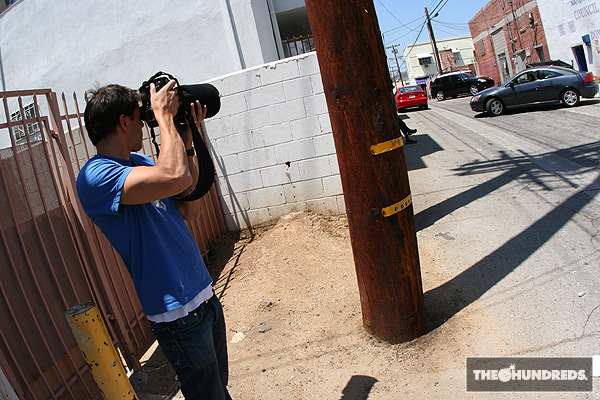 Bob doesn't care for famous people. All he needs is a crate, his guitar, and crazy headphones so that he can't hear himself play.
The Hundreds team rider Apollo's making the move down from Sacramento to skate for us. In the meantime, he's making ends meet by directing traffic on RSWD.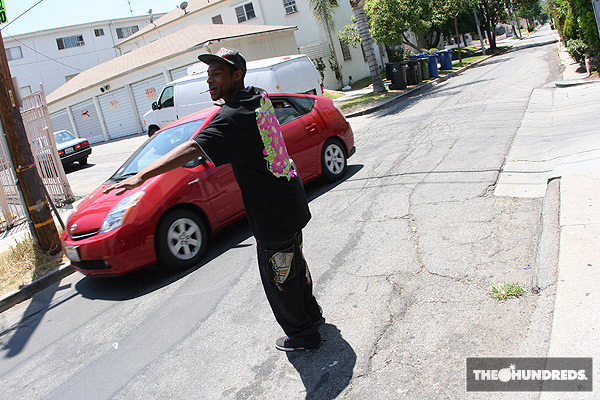 H.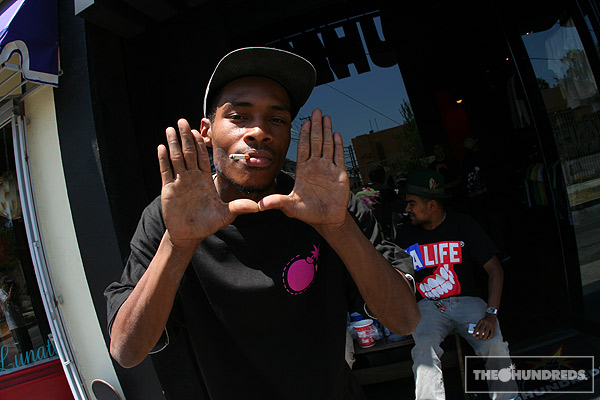 by bobbyhundreds