I have known Lanie and Bam for years now, but I have known of them for much longer than that. Bam, especially — as a player of the Cleanercorp crew back when I lived in San Diego — was involved in a Streetwear design movement that was eons ahead of it's time. Today he works with his partner – in marriage and business – Lawn, here in Los Angeles.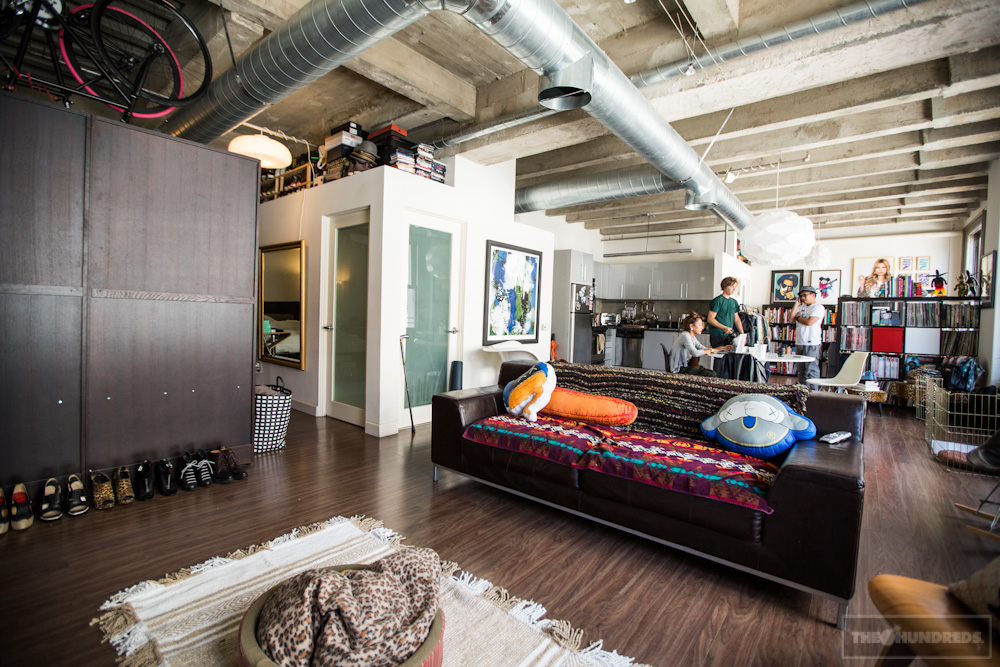 Lanie's design career and cultural influence are just as broad and pervasive as her husband's. A native of San Diego, she ventured to Los Angeles, then followed her dreams to New York where she contributed to Triple 5 Soul and Rocawear. The corporate approach to apparel was at odds with her entrepreneurial and independent-minded creativity, however, so she broke away to muster together her dream project: a women's Streetwear and contemporary brand entitled Hellz Bellz, more commonly understood today as Hellz.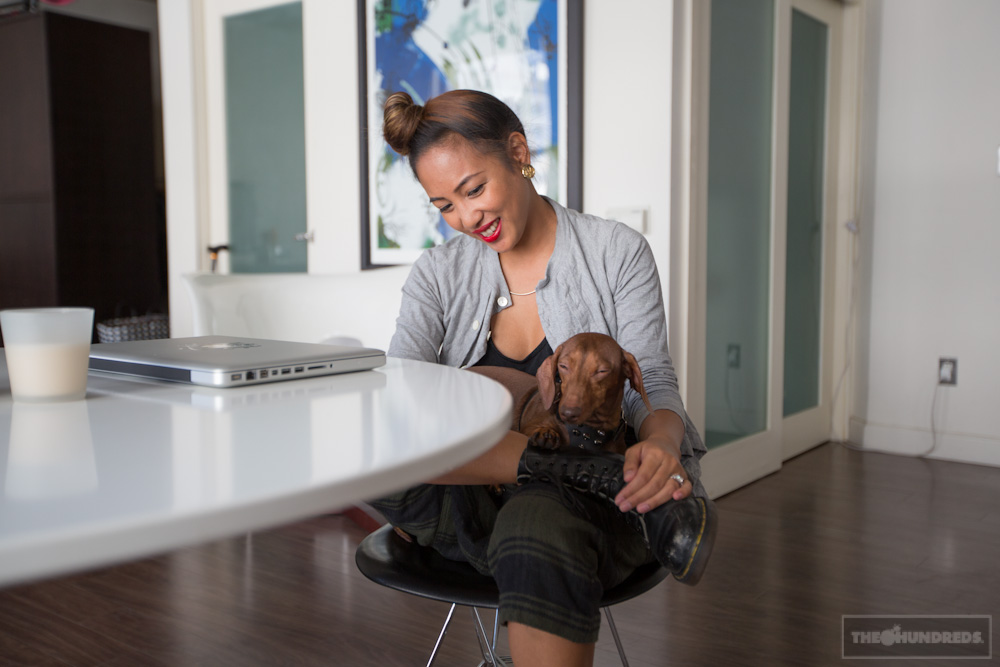 Here in their downtown Los Angeles loft, Lanie and Bam began their days with dachshunds nimbly scurrying between their legs and surrounded by smartly-curated furniture.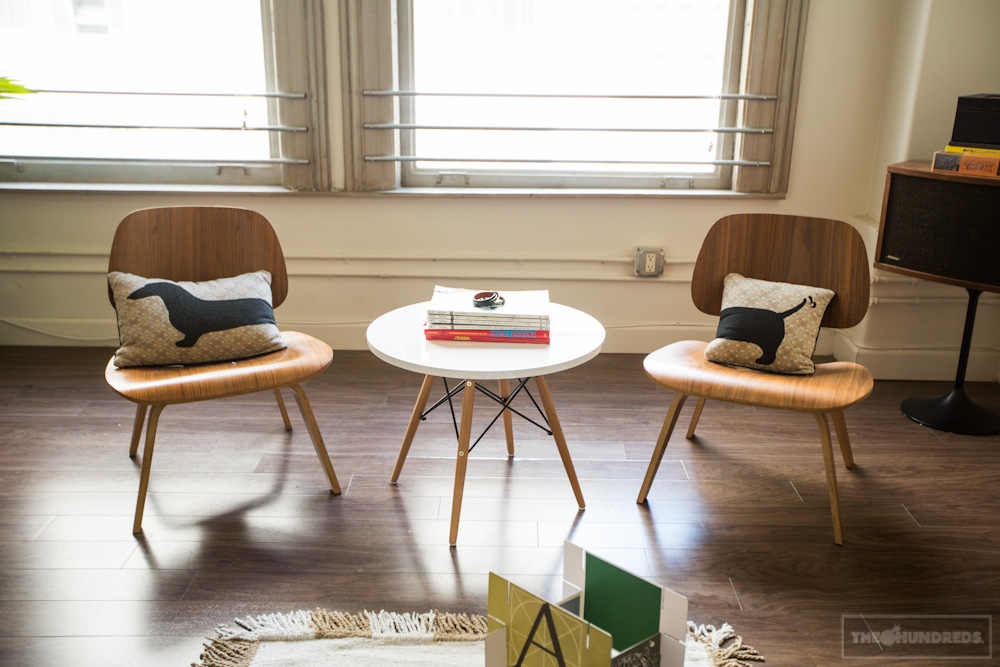 Futura pieces here, Kaws prints there; just the right touch of Street and elite.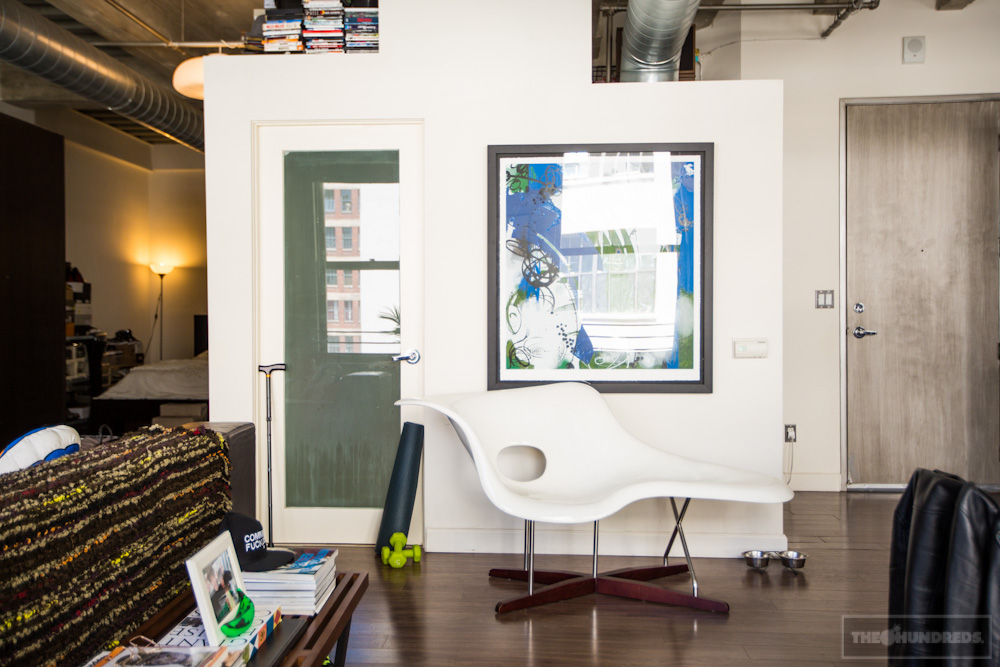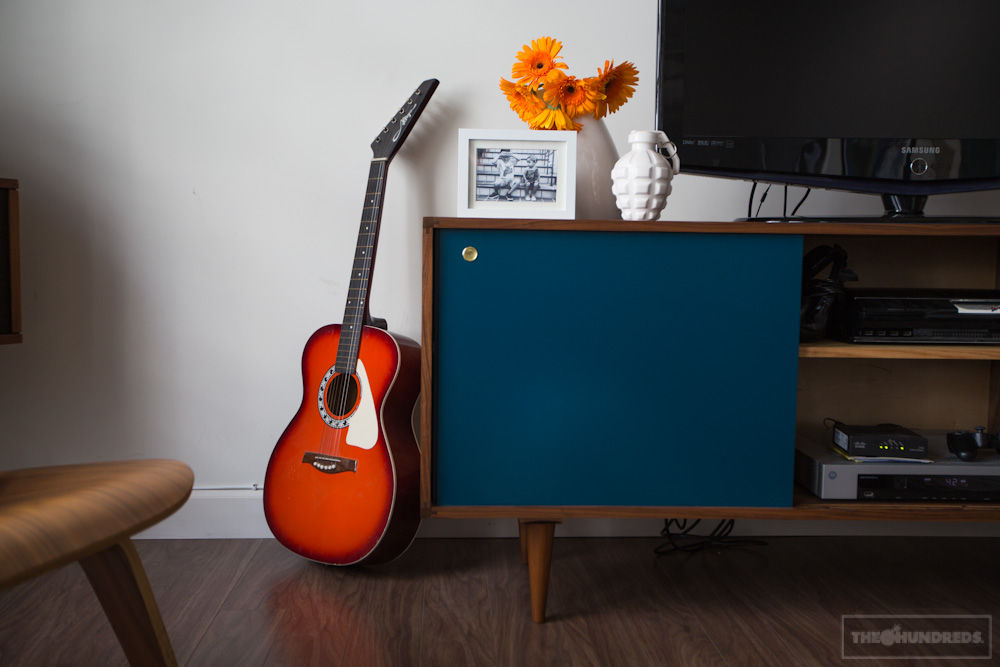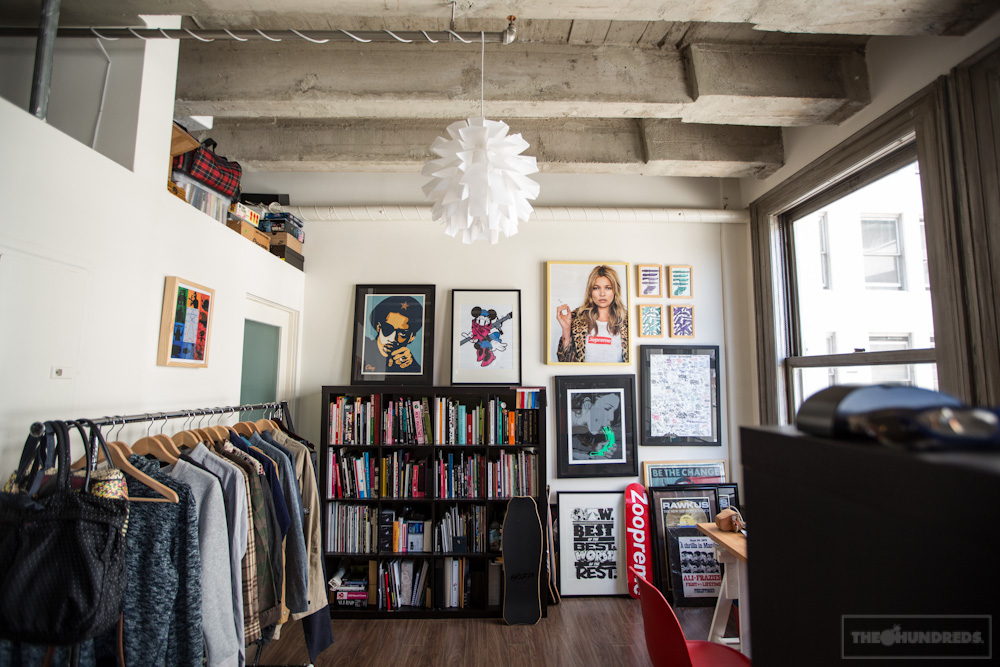 And here in Bam's corner, we see some of the things he's been working on for GPPR, short for "Gentleman, Philosopher, Pervert, Rebel." Although Bam obviously participates in Hellz, GPPR is his passion project, a complementary endeavor where he gets to flex his creative muscle and inventive spirit. It's menswear but with a fringe of Streetwear, which clearly positions GPPR for the sophisticated male customer.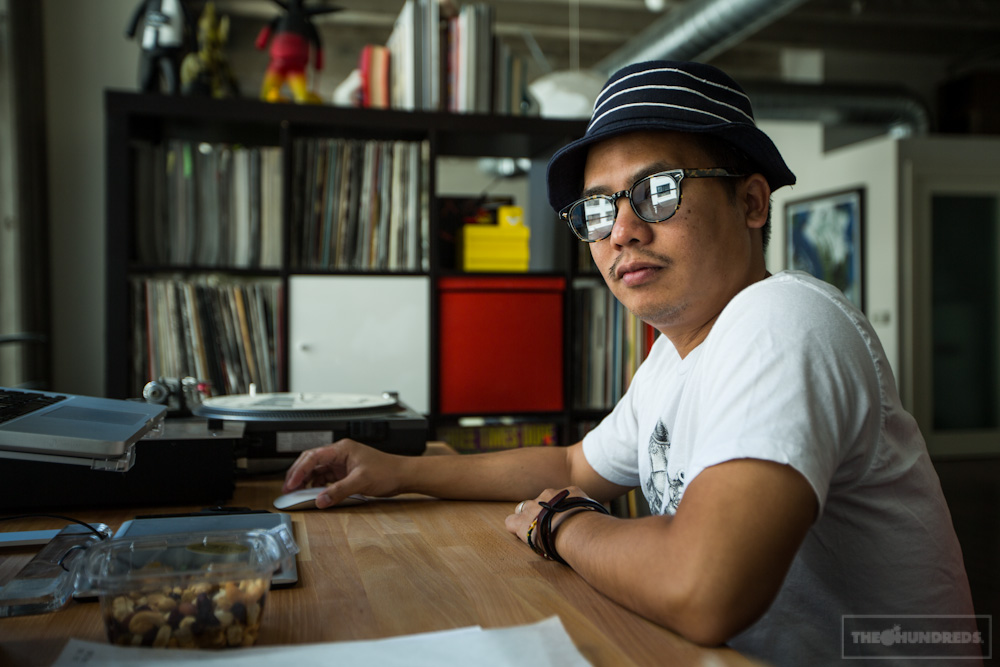 Bam grew up in San Diego, spent his formative years in Japan, honed his DJ skills upon returning to the Southland, and working alongside peers who developed brands like Alphanumeric, Fiberops, In4mation, and Crooks & Castles. His move to New York was to join the team at Ecko before he chased the horizon to further recruitments with Akademiks and PRPS.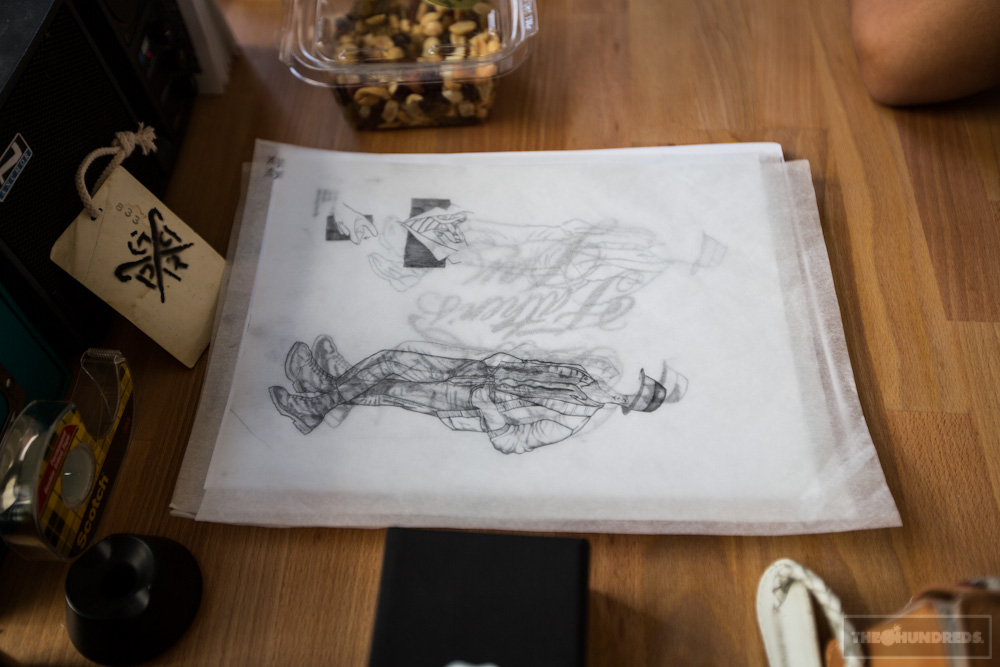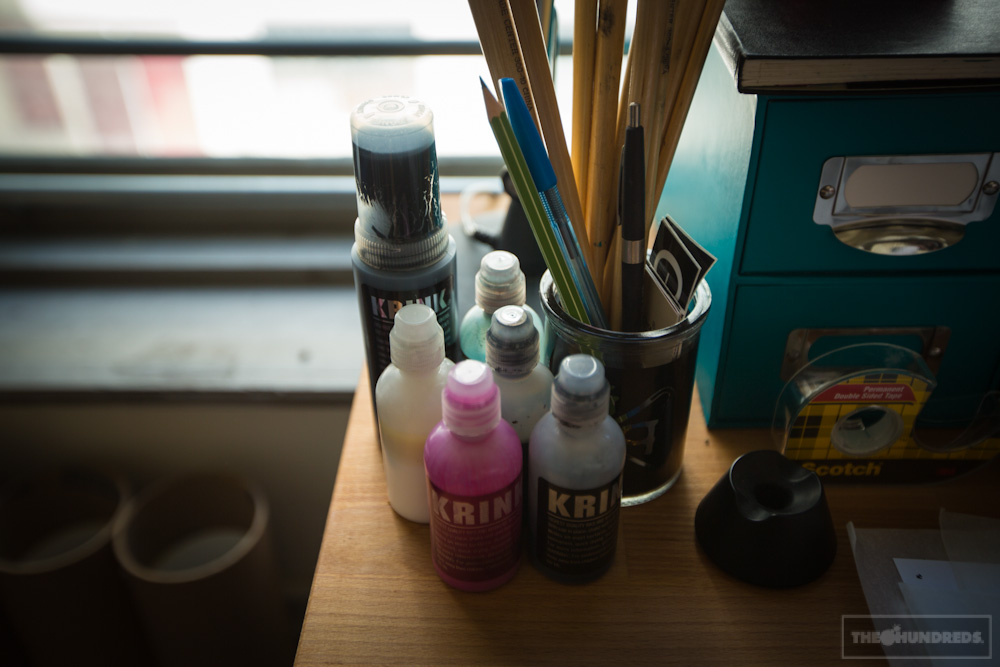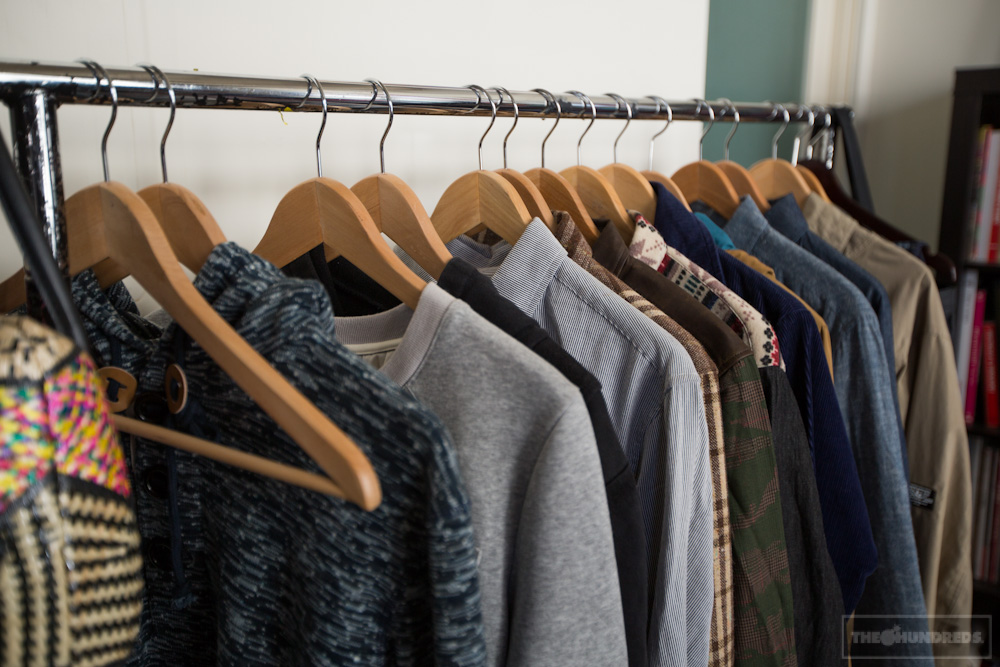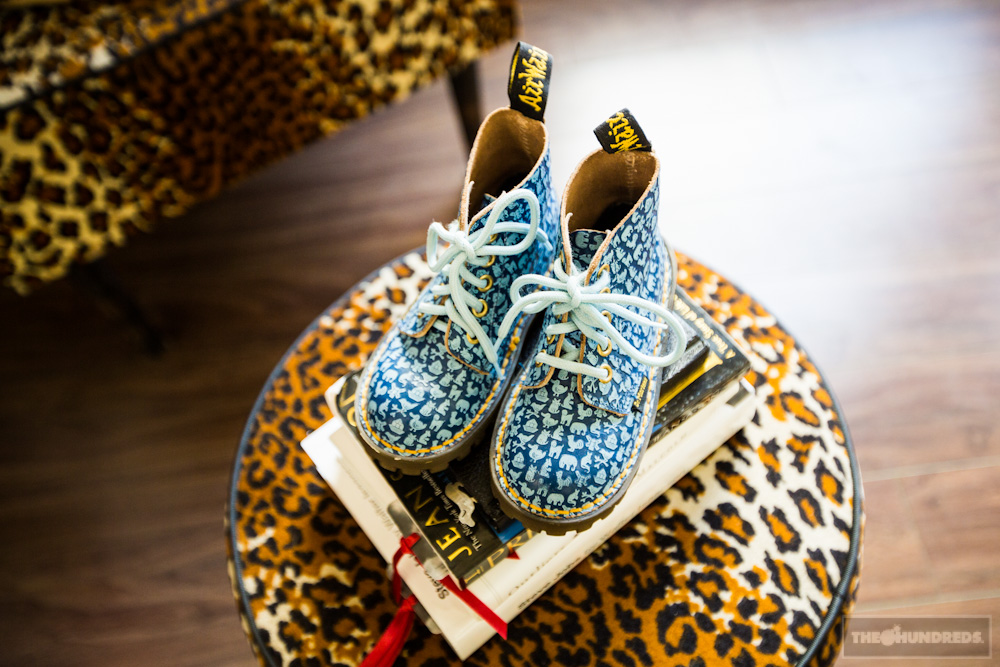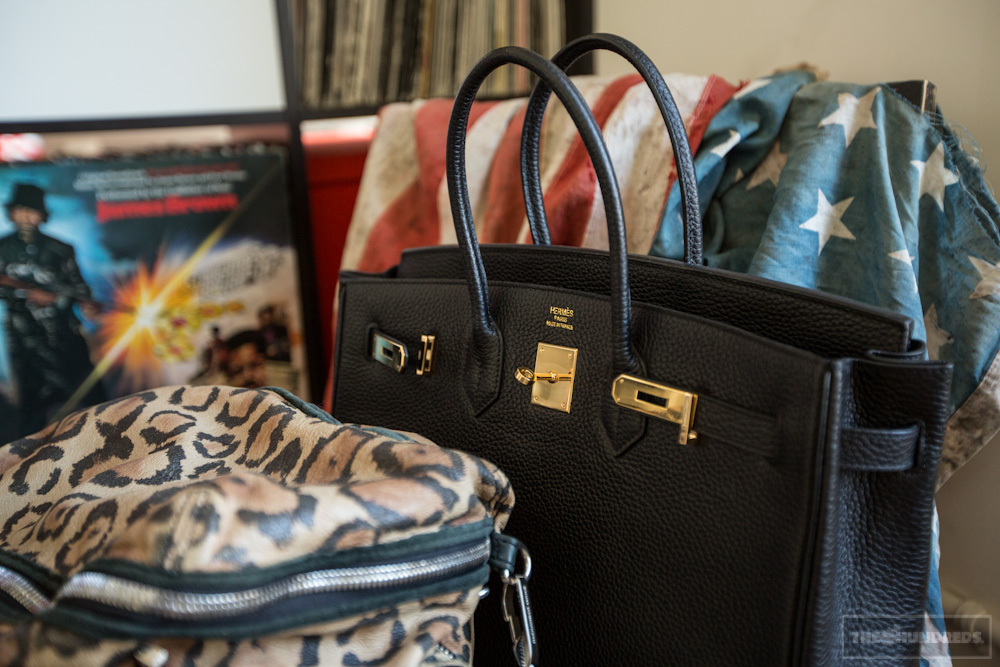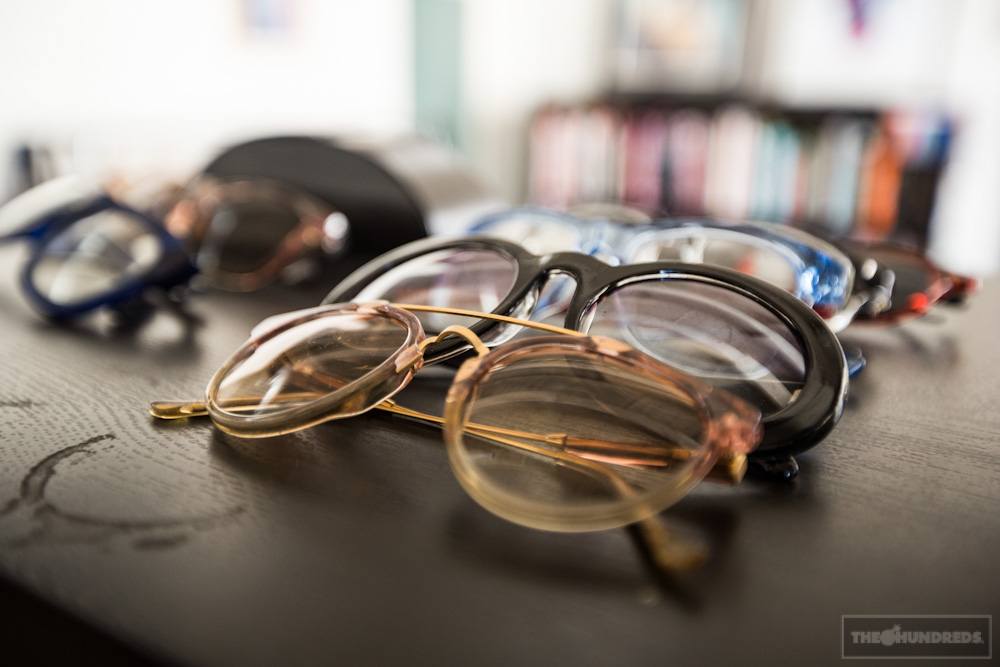 It's a little bit of an effort for the New York-oriented power couple to situate to downtown L.A. life. Although they've been firmly situated here for several years now, they are still finding their bearings, maybe one foot still planted on the right coast. But they seem to have the local food figured out, as we head to Blossom for a Vietnamese lunch.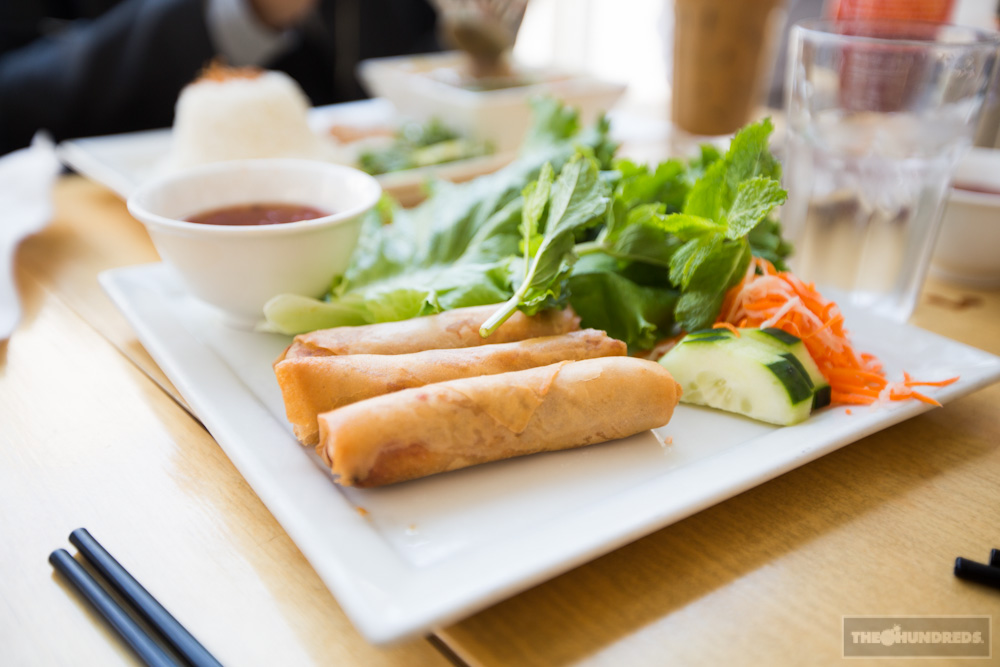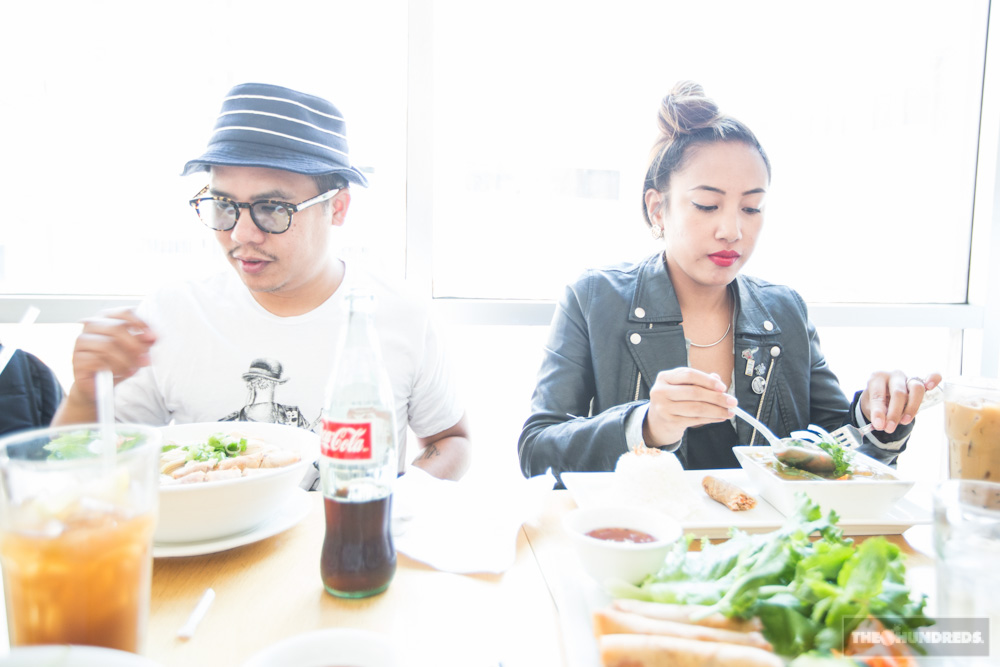 I'm not the biggestphofan, which is a subtle irony I bring up with Bam and Lanie. Considering Bam and I both used to live in Mira Mesa, a juxtaposed suburb of San Diego, inundated with Vietnamese noodle houses, I should be a believer by now. Instead, I settle on the broth-less vermicelli noodles.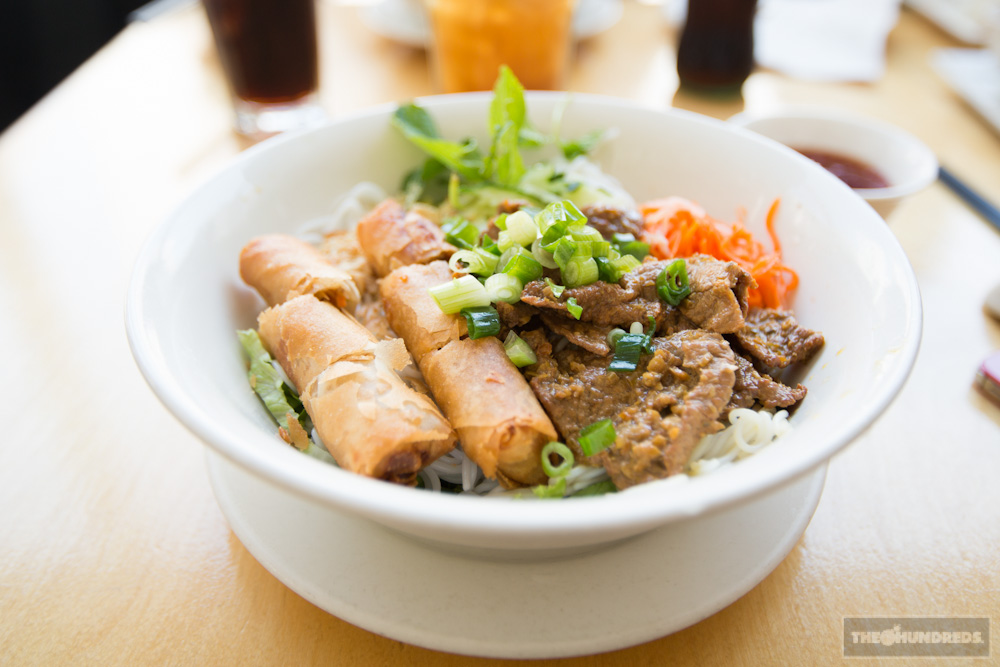 After lunch, we round the corner to a cheap lingerie shop, a favorite haunt of Lawn's.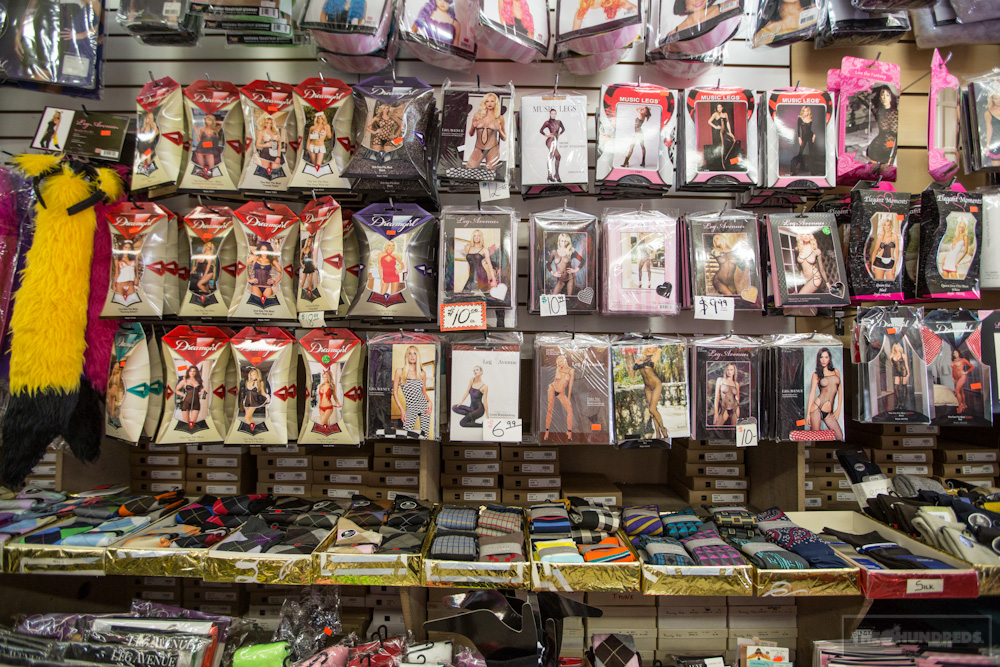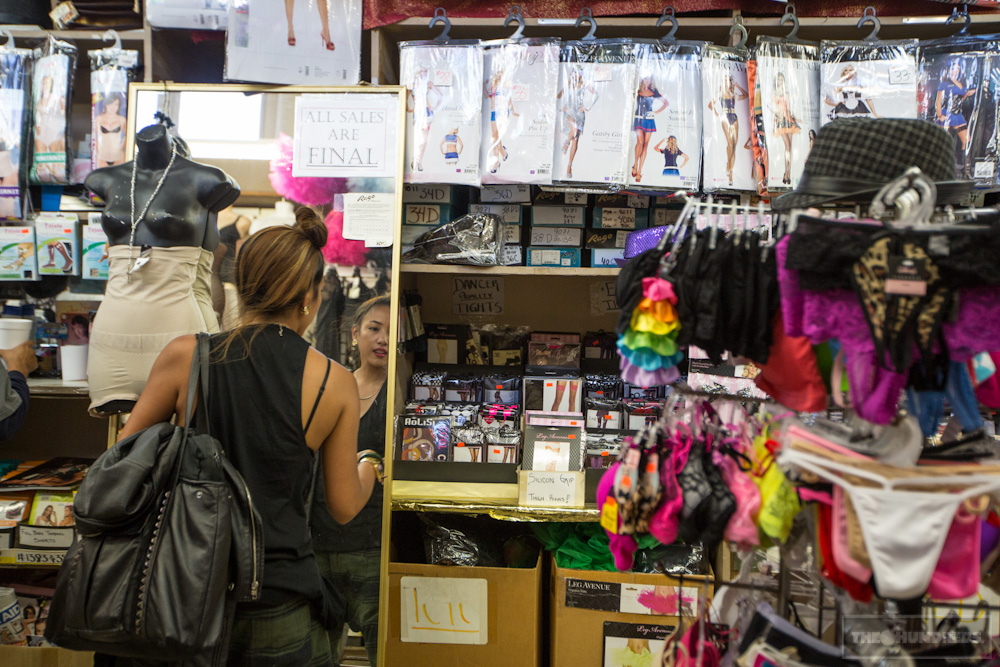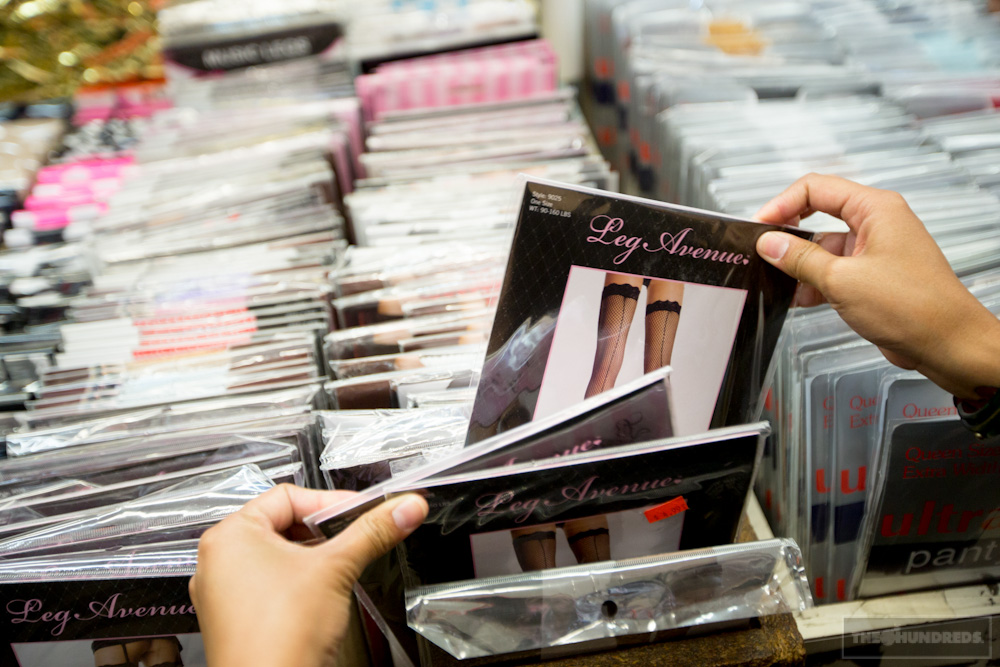 And just a little further down the way, to the Hellz studio and offices. Bam and Lanie dedicate the second half of their workday within this space, working closely with their staff.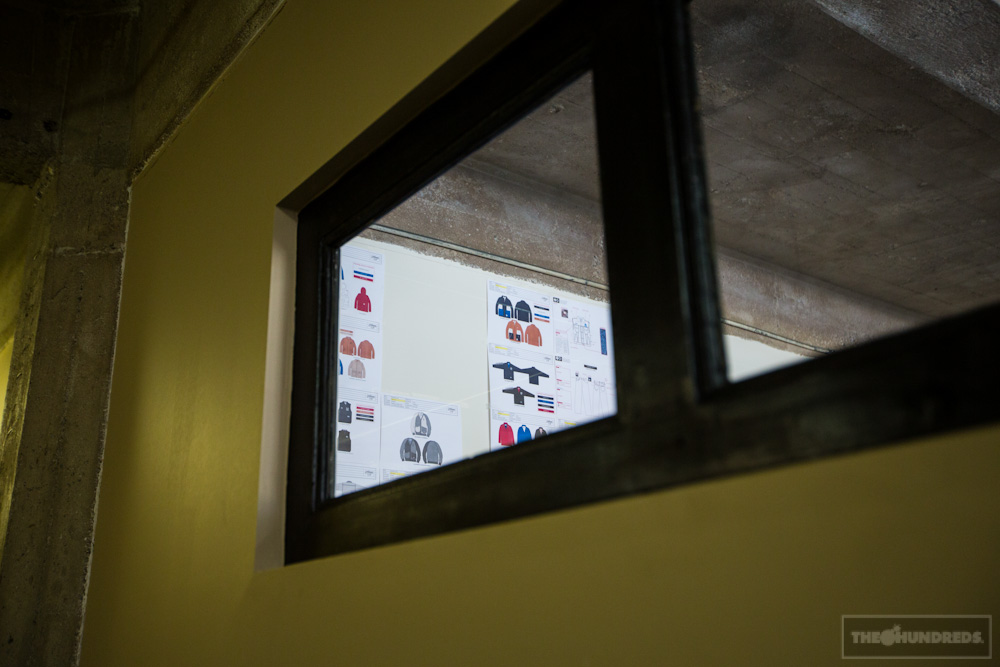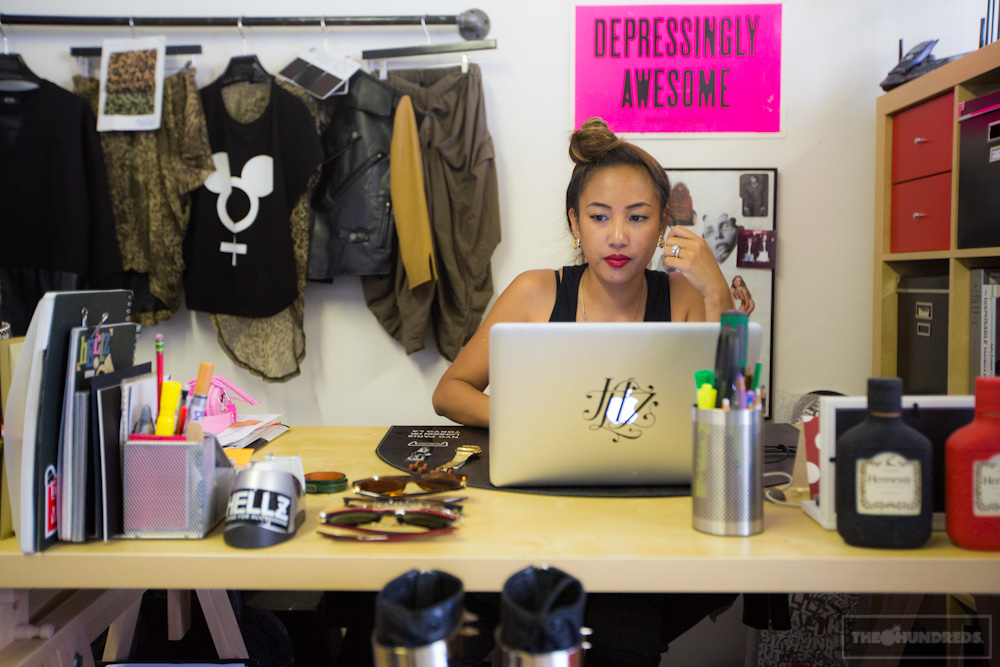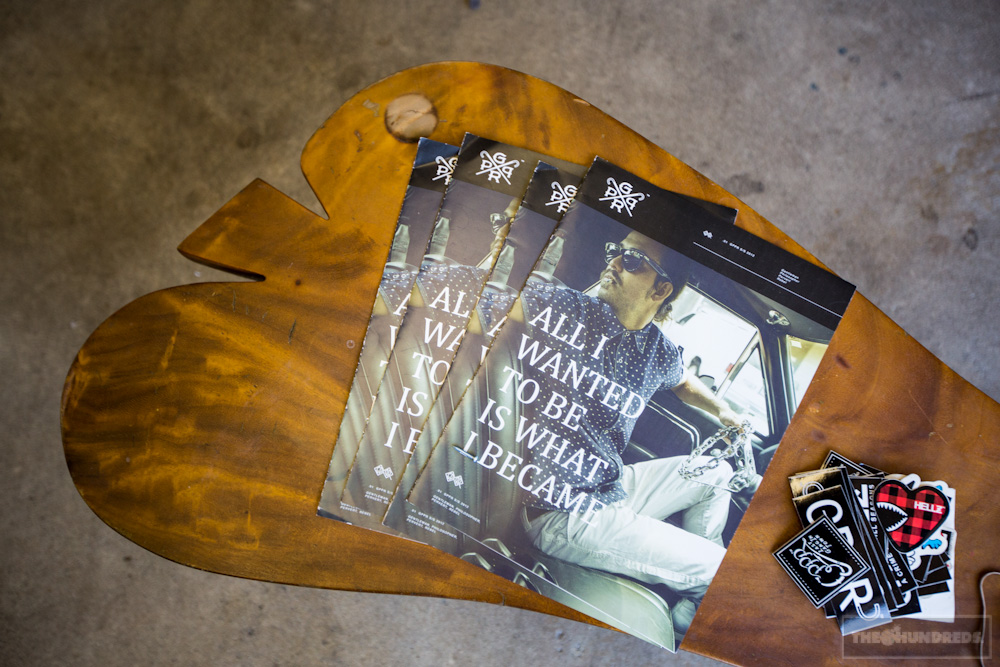 One thing I really admire and appreciate about what these two have accomplished, is that not only are their fingerprints on every piece of their product, but they see their creations through from start to finish.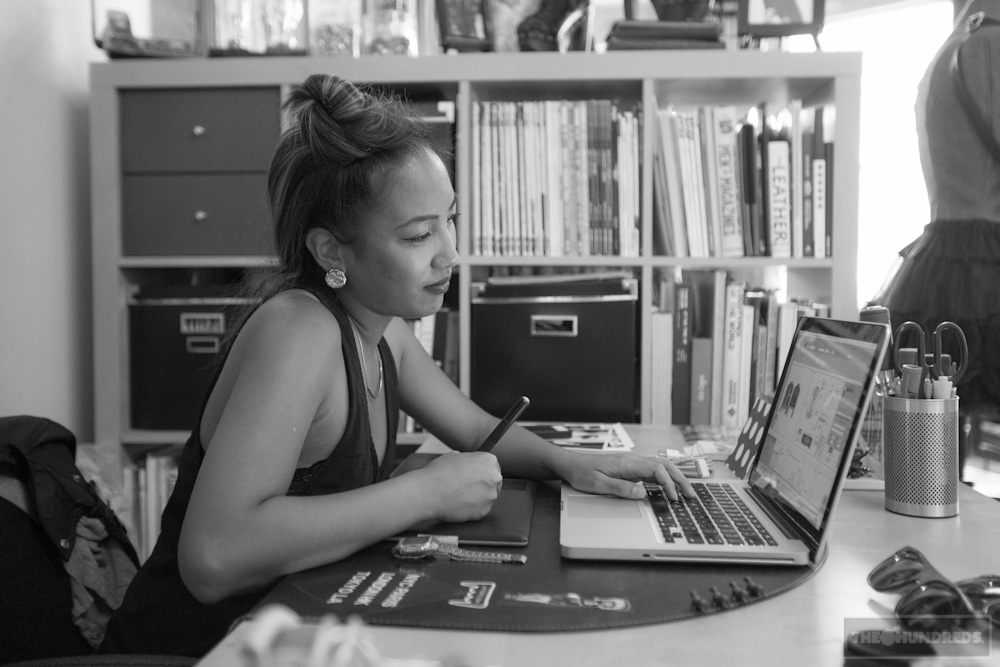 Having learned from the best (Akiko), Lanie's techpacks are as detailed as aeronautical blueprints. If there's anything I've learned from years of clothing design, it's all in the painstaking details, which ultimately shows in the presentation of the final piece.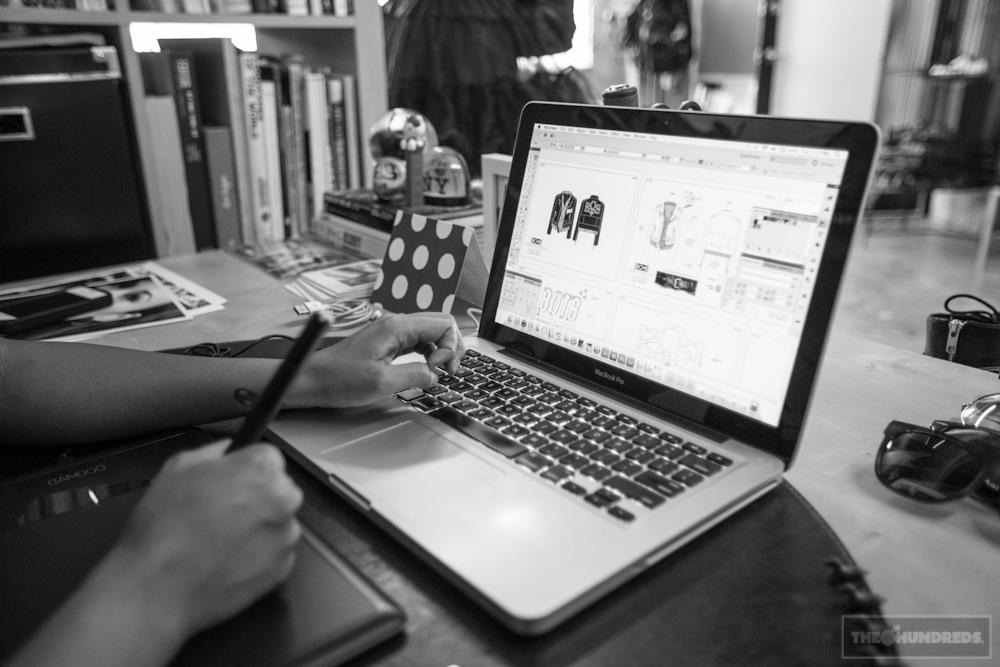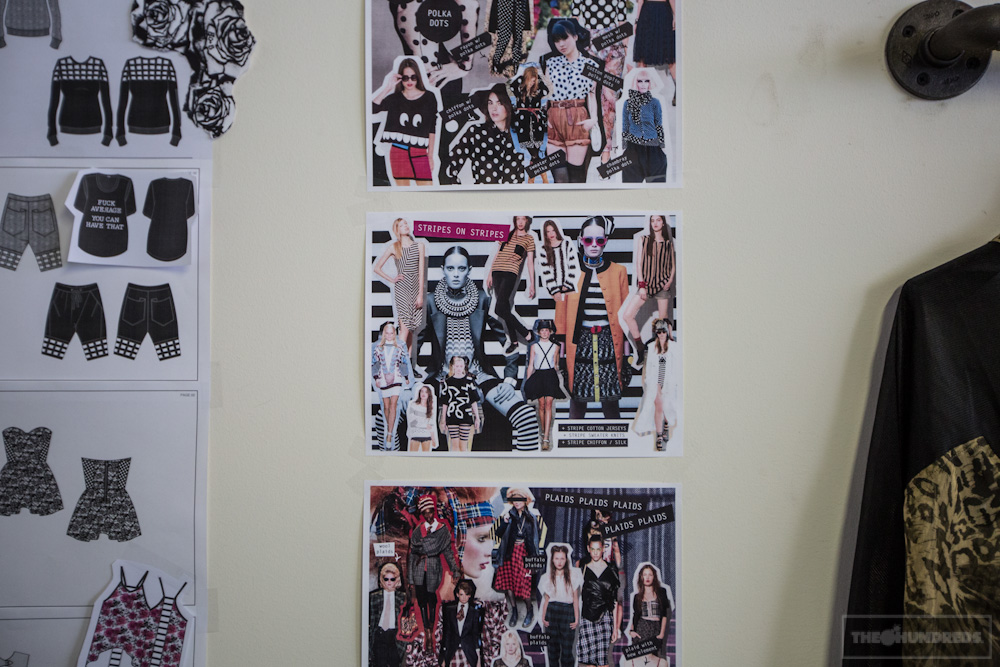 Brittany was initially drawn to Hellz by one of their graphic tees back in the day, a purchase from GCS in Pomona. She is now a core member of the Hellz team, backing marketing and sales.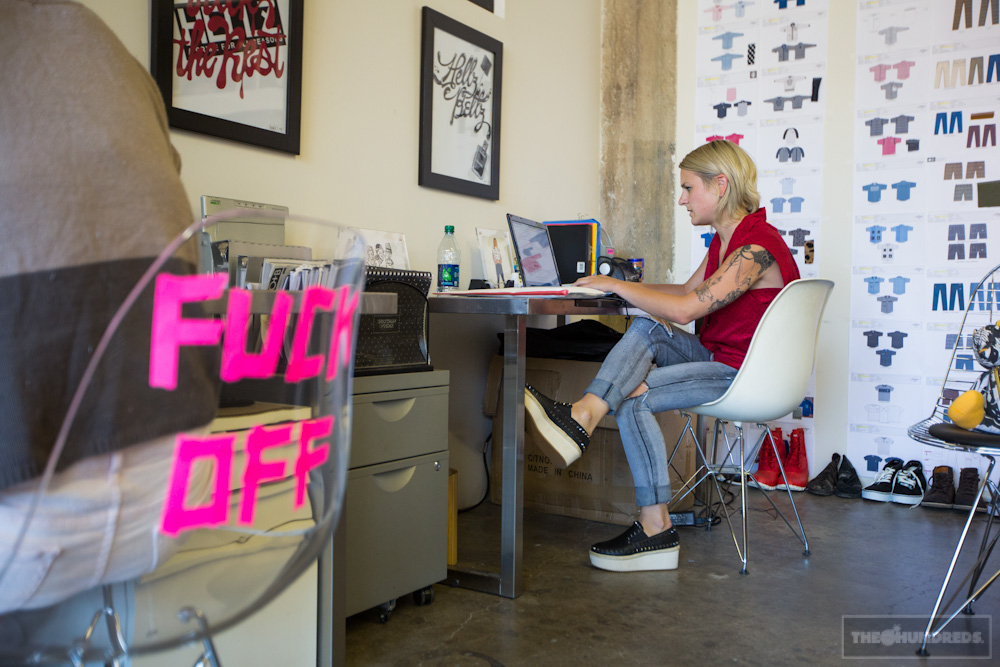 Unbeknownst to me, Hellz is also taking a stab at footwear. Here are some samples and examples: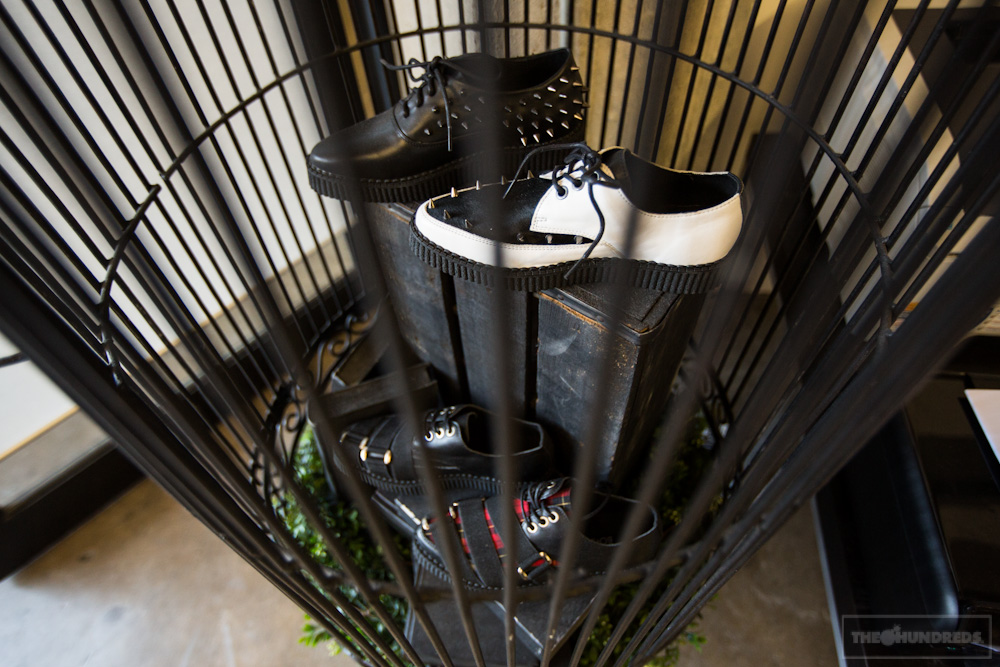 GPPR is also operated out of this concrete base.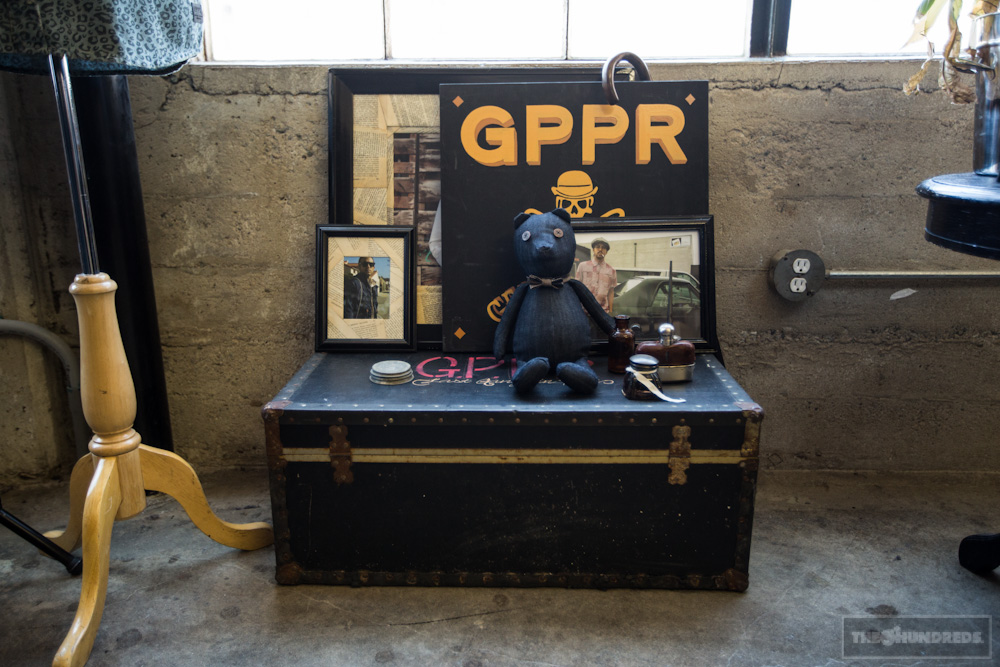 To learn more about GPPR and Bam's vision for this men's brand for forward-thinkers, visit the website: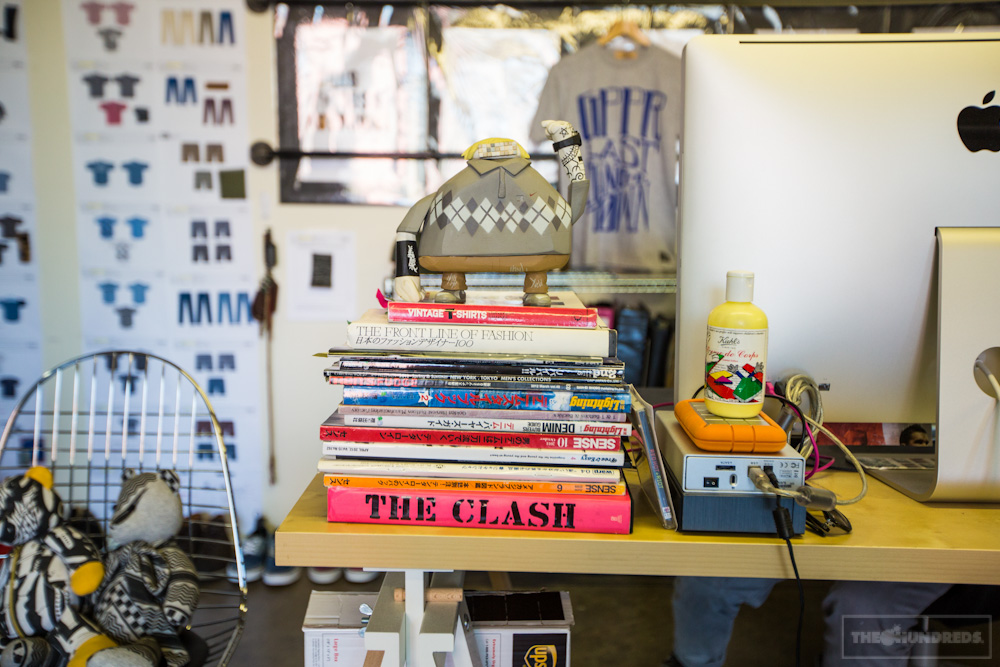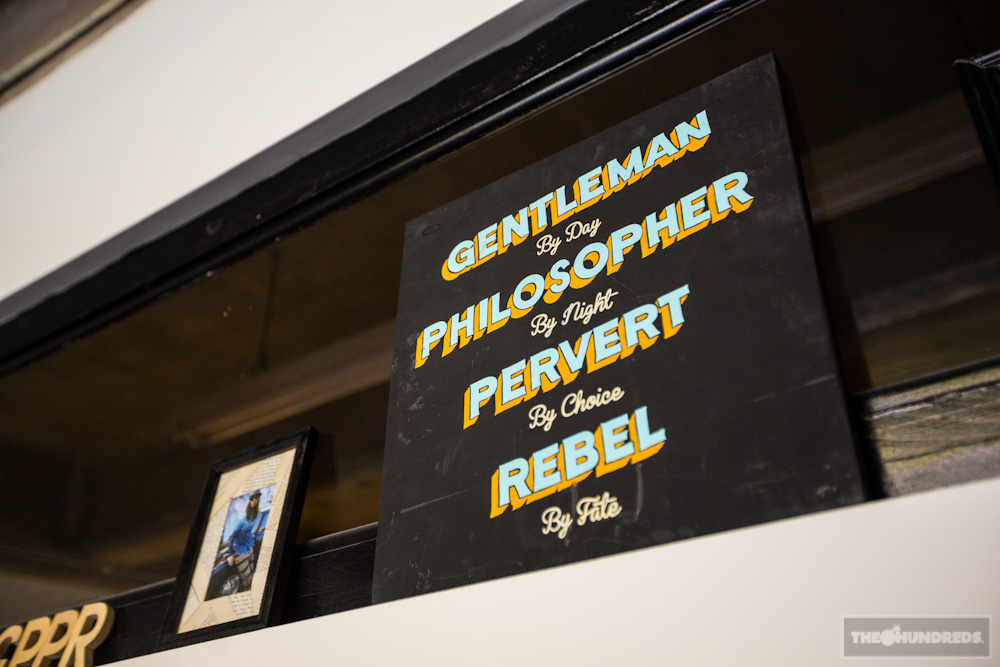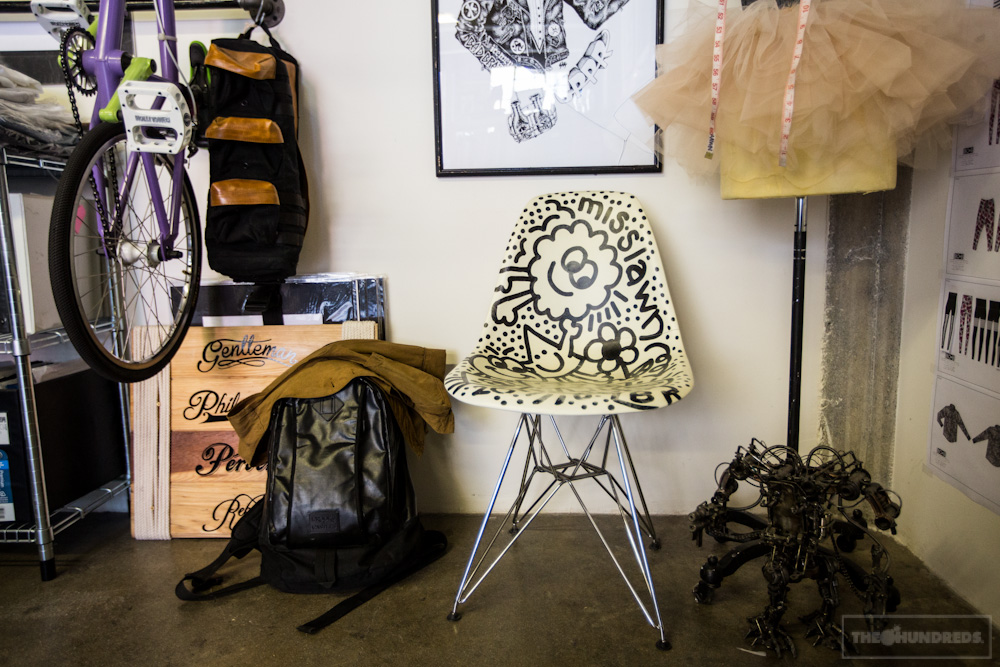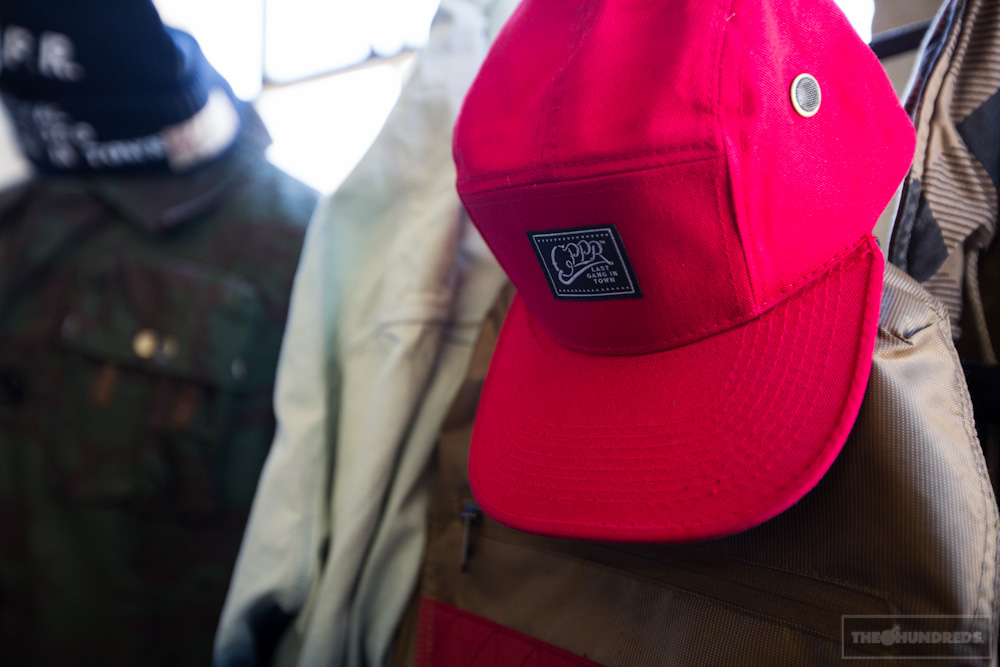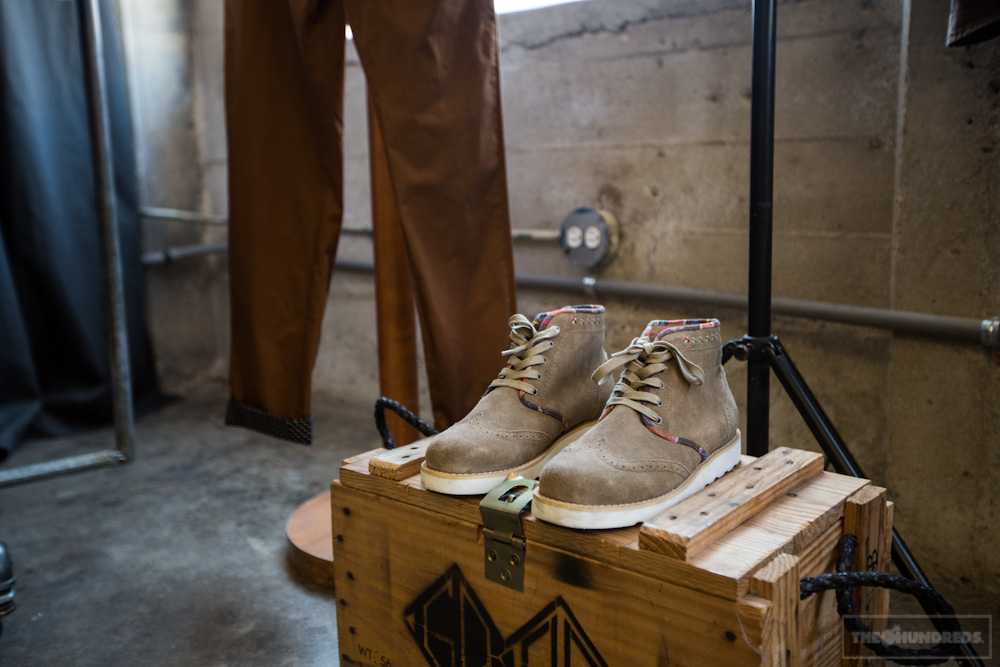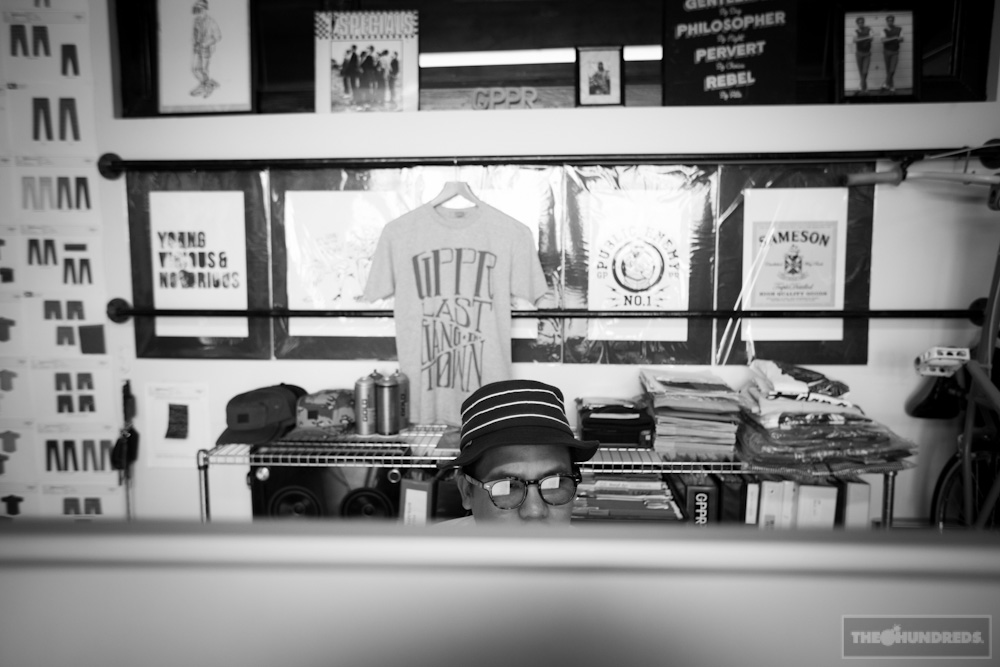 Speaking of which, what's harder to find than a partner-in-crime? A partner-in-time. The husband-and-wife team of Hellz, BOTB (their upscale division), and GPPR, understand it, embrace it, and have the advantage.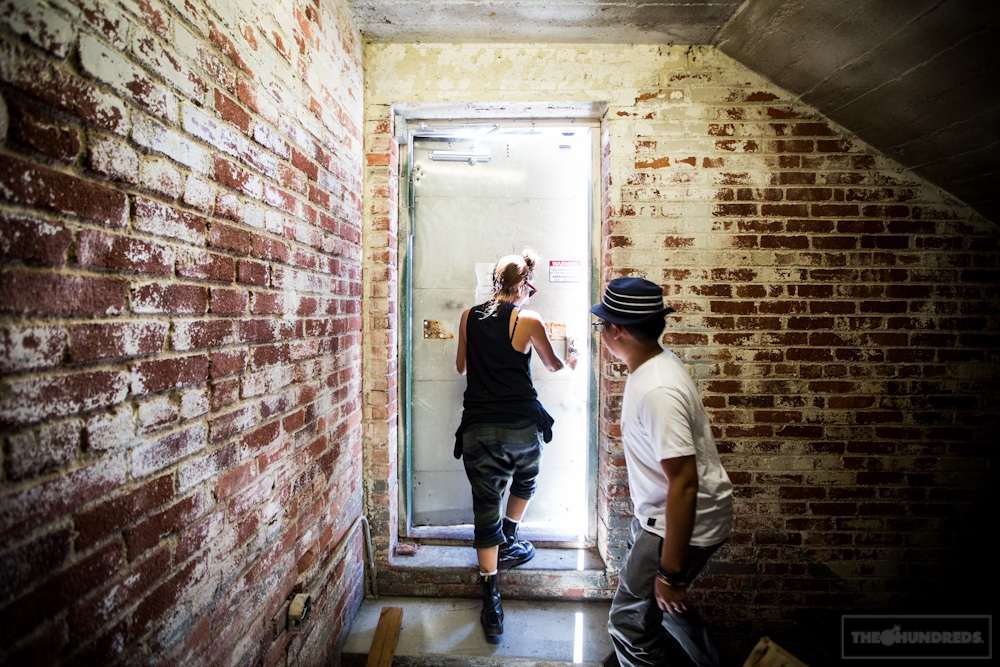 GPPR.
BOTB.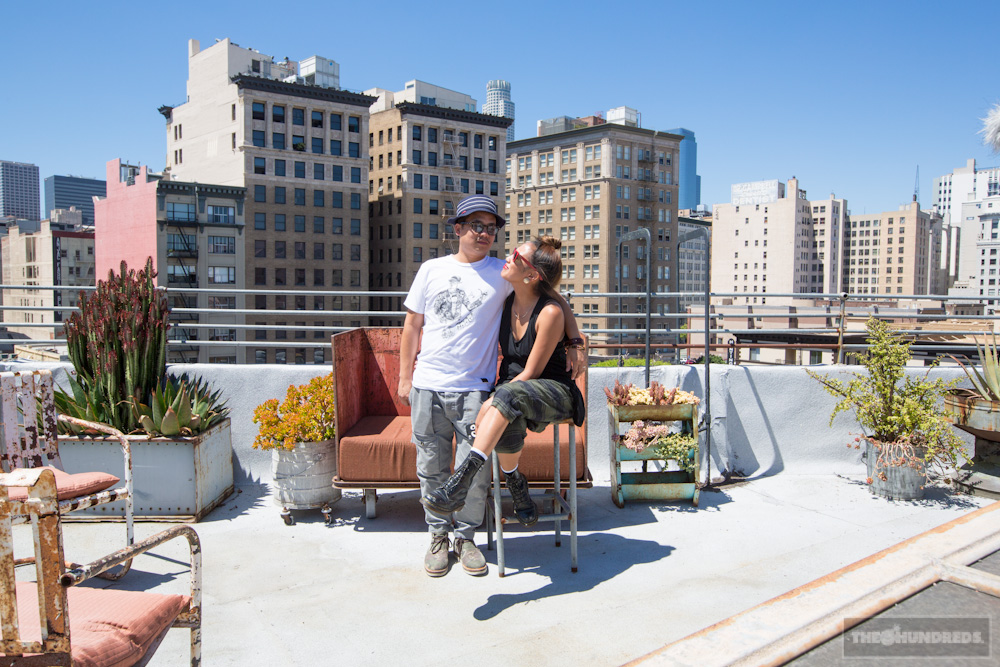 by bobbyhundreds
video by Zachary Marshall