Our friends Asaf Borgore and Jessie Andrews swung by the warehouse in the morning.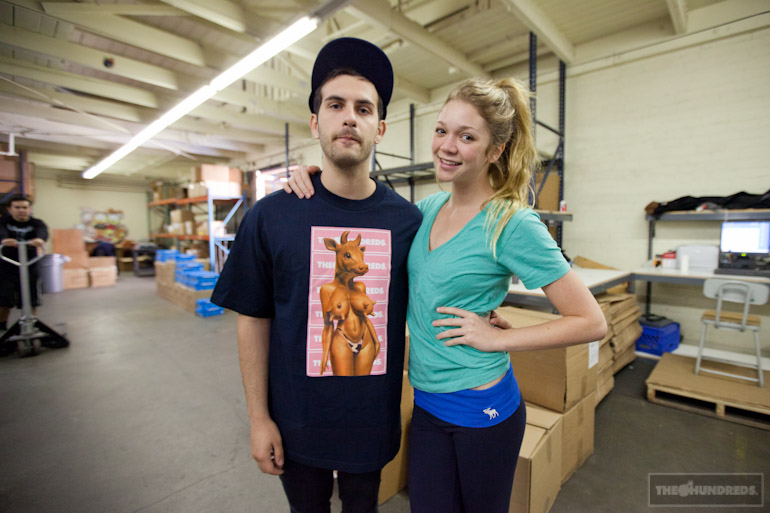 Considering how particular the Israeli dubstep producer can be with his clothes, I'm pretty honored that he loves our shoes so much. Jessie(NSFW!!)is super sweet; at 19, she's one year into the porn business and is set to be the next breakout star.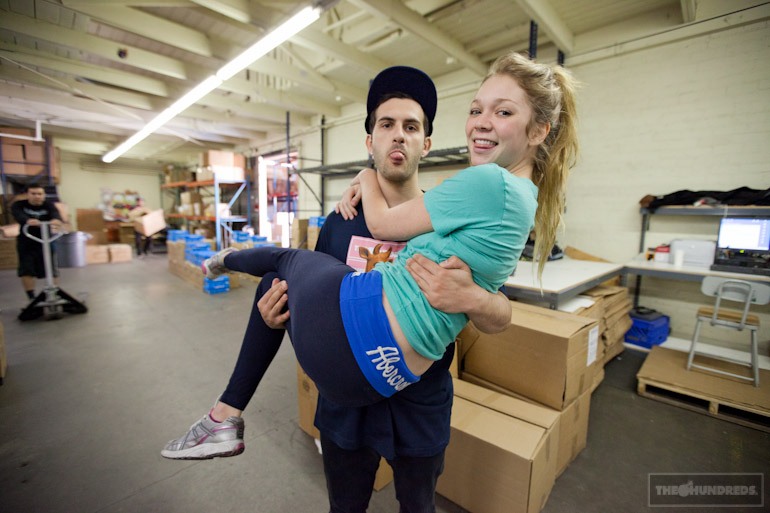 Whoa. Speaking of our shoes, what's up with the specialblue colorway of The Hundreds' shoeboxes? Hmm…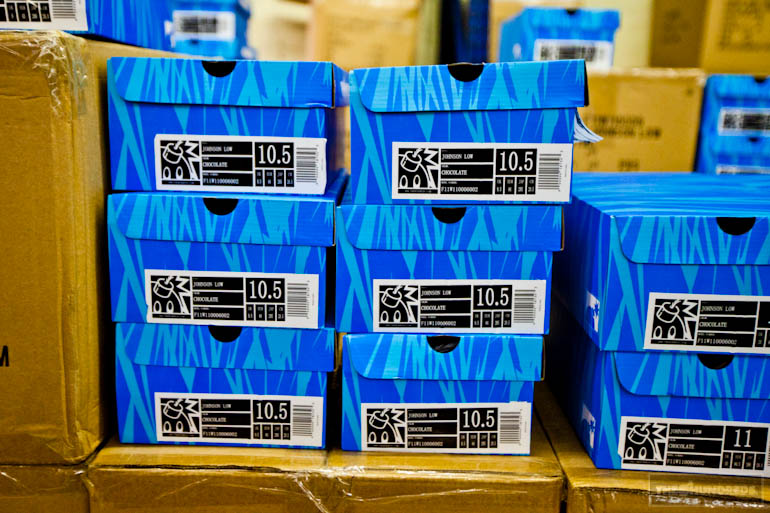 Like Jessie, my friend Sarah also runs a pretty awesome Tumblr. Unfortunately, not enough photographs of her on it.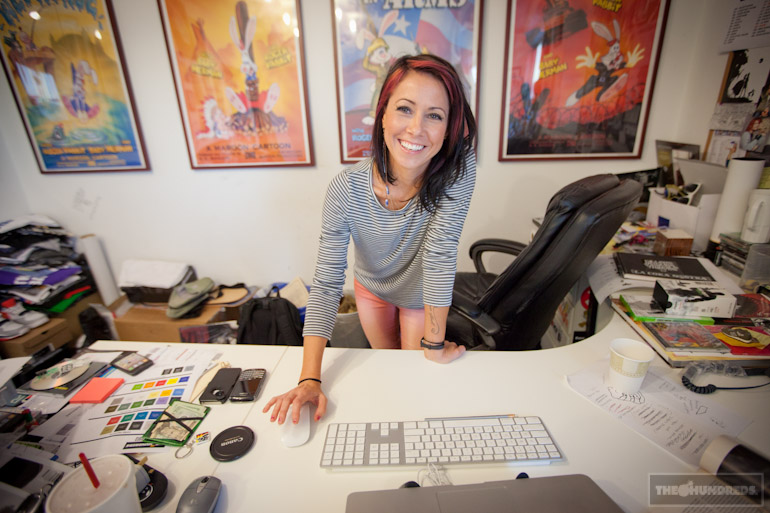 And like Sarah, our cover girl for the next issue of The Hundreds Magazine,Jessica Clark, has a captivating Tumblr as well. Stay tuned – in the VERY near future, we're gonna have an interesting announcement on our fifth issue of the magazine…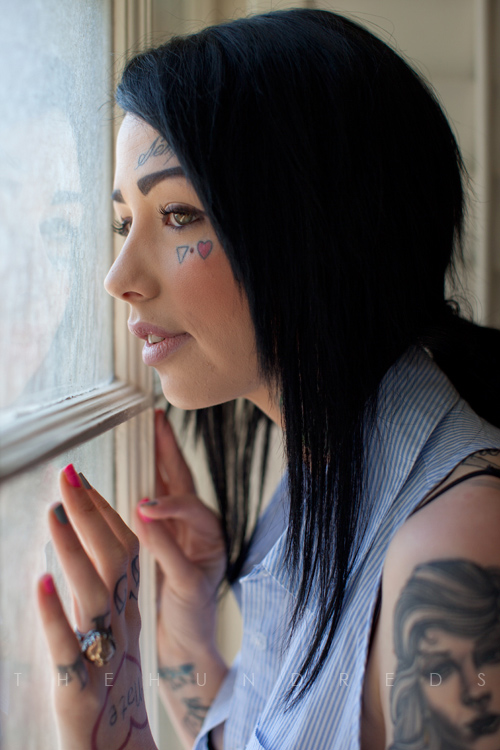 by bobbyhundreds