Day 1 of Agenda Trade Show here in San Diego, California.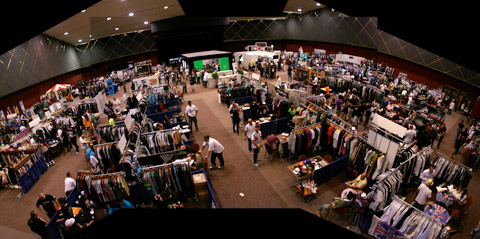 You've probably noticed Subcrew on my blog before, but this is the first time I've caught them outside of Hong Kong.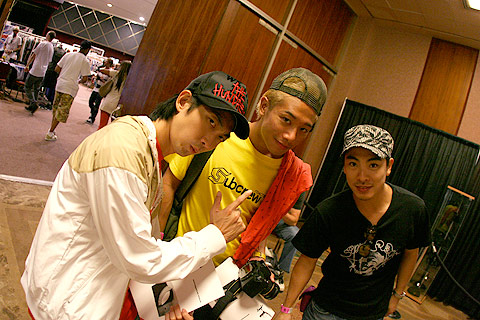 10 Deep threw a party tonight with Just Blaze and the Cool Kids.. Josh's sporting the exclusive tee produced just for the event.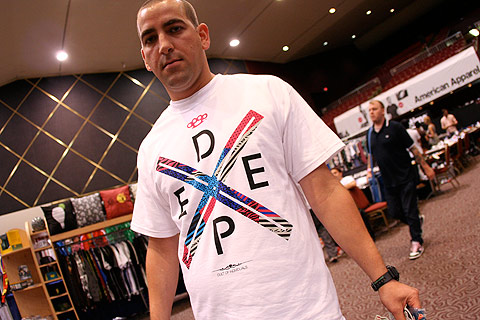 David Choe painting..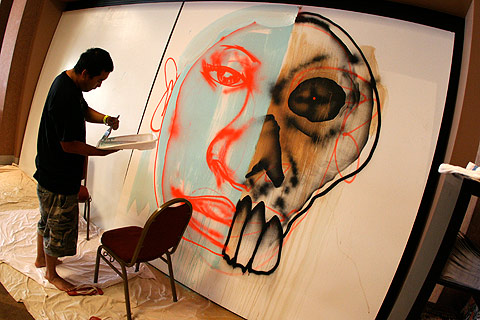 The brothers from Grab N' Go make the best sandwiches in San Diego. Hands down. No doubt. For real.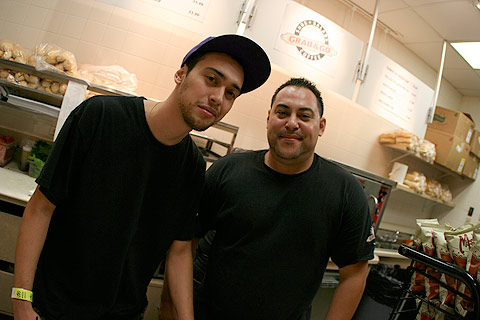 Our riders Ricky Webb and Aki Turner, debuting their new skate video, TKE THT!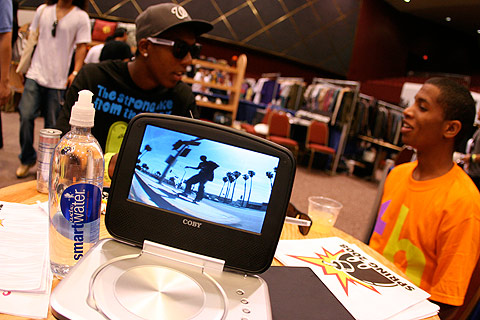 Happy Bee-Day.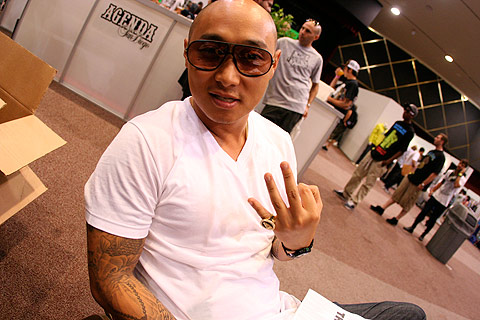 Obey's always crackin'.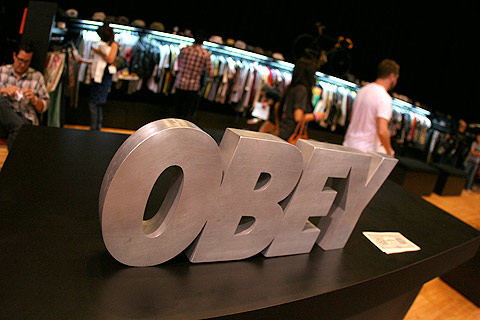 …As is Freshjive.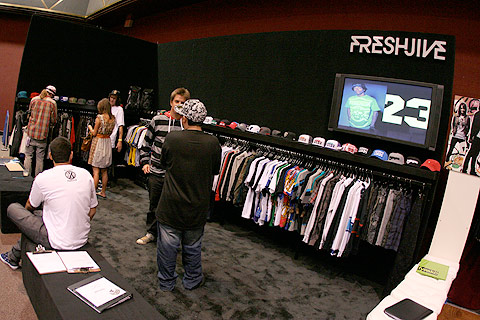 Methamphibian is huge.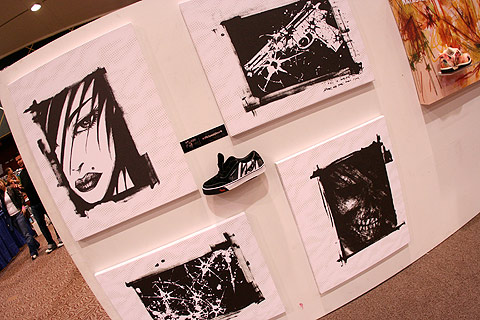 Candice and DJ Hapa.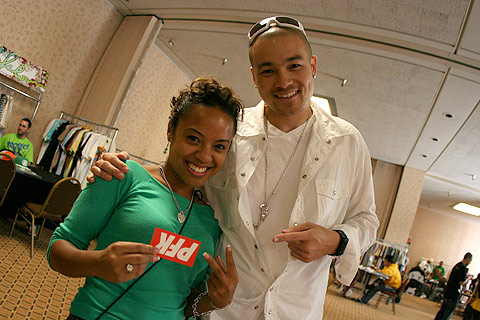 The Weekly Drop plus free drinks equals bad idea.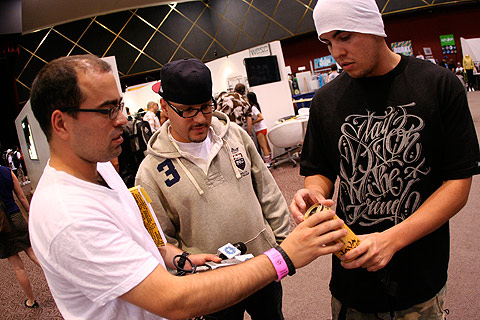 In4mation.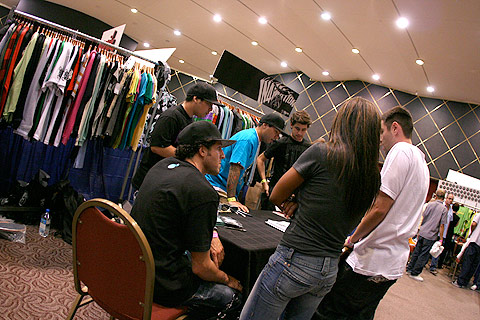 Mr.44 (Foreign Family) showing off his wares.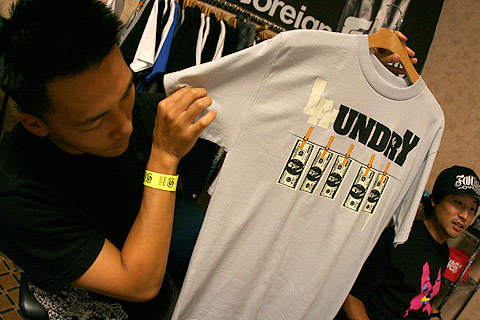 Dom (Brooklyn Projects) debuts his brand at Agenda this year..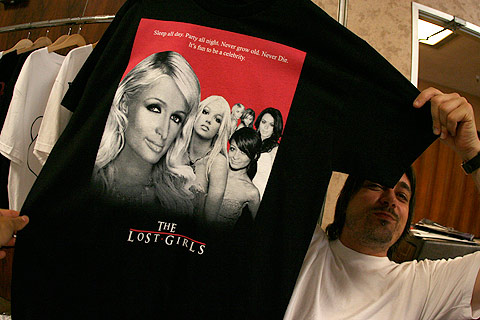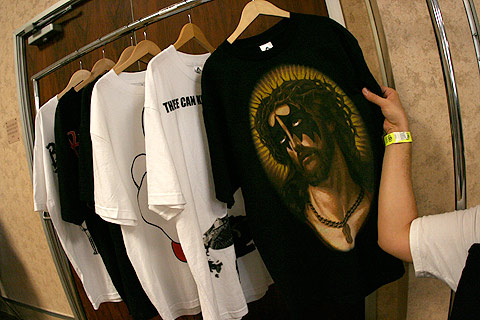 This year, the F.I.S.M. Speakeasy show was incorporated into Agenda's layout.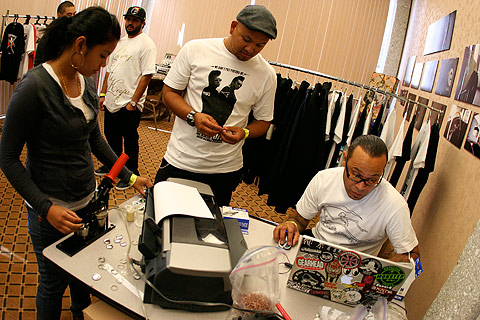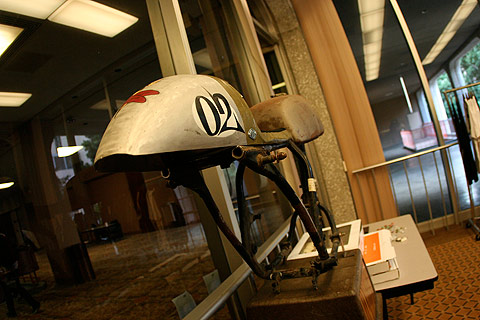 Brian from Guttersnipe woos 'em over with personalized candy chocolates.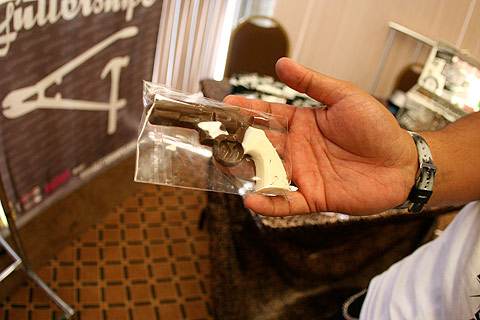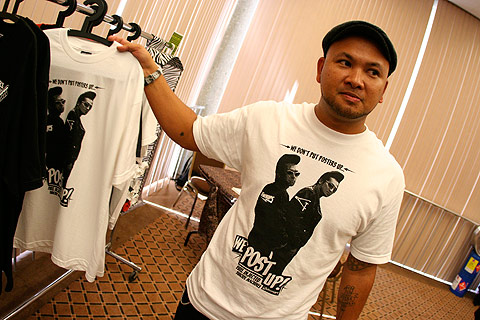 The Lovewright Company.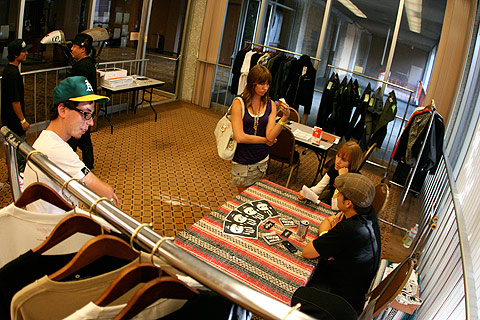 Come back tomorrow for the second, and final, day here at Agenda, September 2007.
by bobbyhundreds