Collecting vinyl toys, or action figures, or whatever you wanna call it.. is pretty popular these days. Thanks in large part to American brands like Kid Robot and their signature Dunnys, something even Taco Bell is cashing in on, collectable toys have become big business. For me, personally, collecting toys started with Star Wars figures, Transformers, and GI Joes as a kid, but didn't really come back around until I got heavy into Medicom Kubricks/Bearbricks and Michael Lau figures a decade ago.
In my opinion, the collectable toy renaissance came by way of Japanese and Hong Kong toy artists and manufacturers, and that is still where the best product comes from. Michael Lau is the godfather of vinyl figures, you couldn't even include him in the same sentence as all the other toy business out there. Mainly because Lau is an artist, and each of his figures is a work-of-art. Garnering upwards of $15,000 for some of his more exclusive, specialized pieces, and averaging hundreds of dollars for his more general releases, Michael Lau has established a name in the toy world for his distinct character style, hybridization of street and vinyl, exclusivity, and high-profile clientele.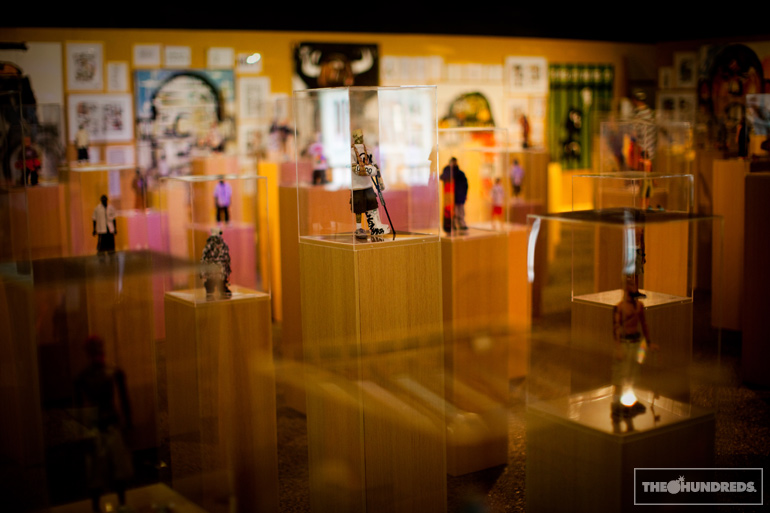 Lau comes to the States for the first time this week with a solo exhibition, showcasing10 years of his Gardener line atDe La Barracuda on Melrose. The show opens tonight (Tuesday), and everyday 'til Saturday, Barracuda will be releasing a different collaborative Mindstyle figure as well as a celebratory event the night of, with the collaborating brand. SlamXHype's figure releases Wednesday, Barracuda's on Friday, and Nike will release their Michael Lau shoes on Saturday.
Our Michael Lau x The Hundreds figure release is set for Thursday at De La Barracuda. Please note: This is for the WOODGRAIN version, and there are only 100 pieces available worldwide. The other 2 versions will be released at a later date (stay tuned for more information).
Here's just a sample of some of the over 100 figures from Lau's portfolio that will be on display throughout this week at De La Barracuda: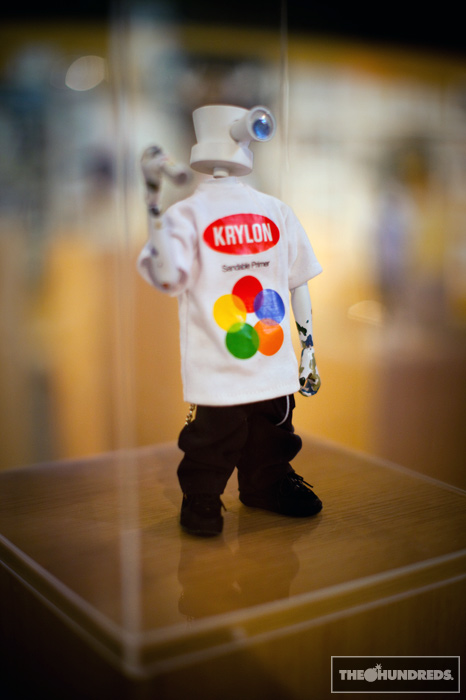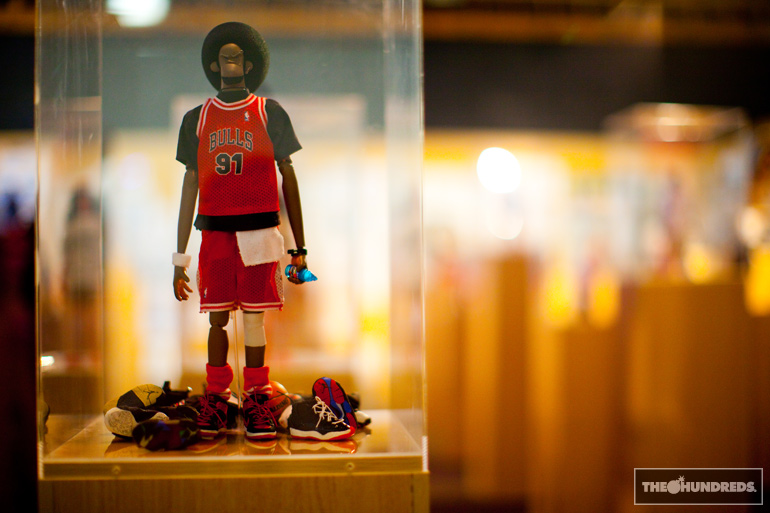 …as well as some of his other artwork.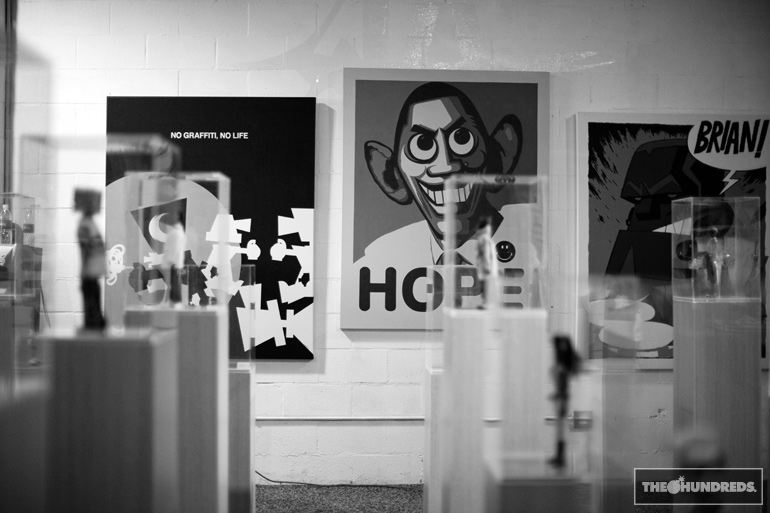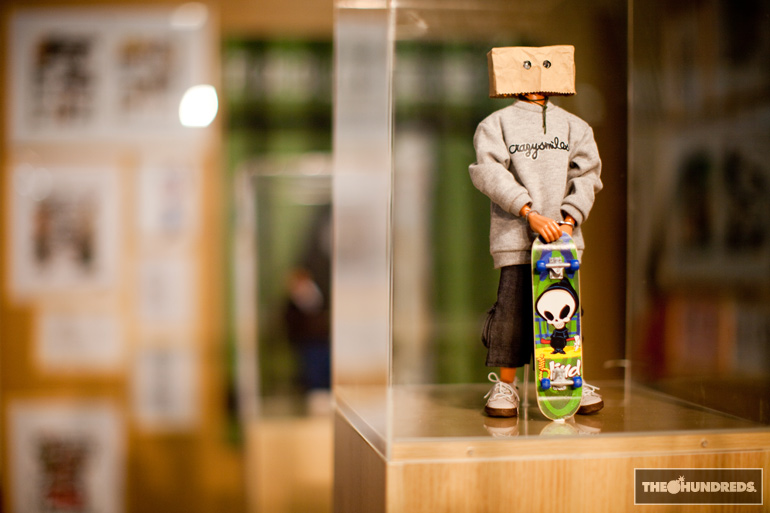 1 of 100. This is the figure that Michael Lau made exclusively for The Hundreds, the woodgrain version, that releases this Thursday.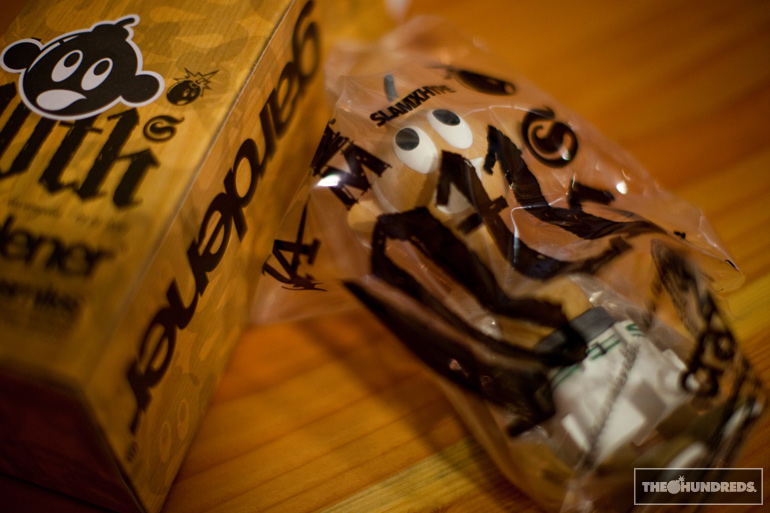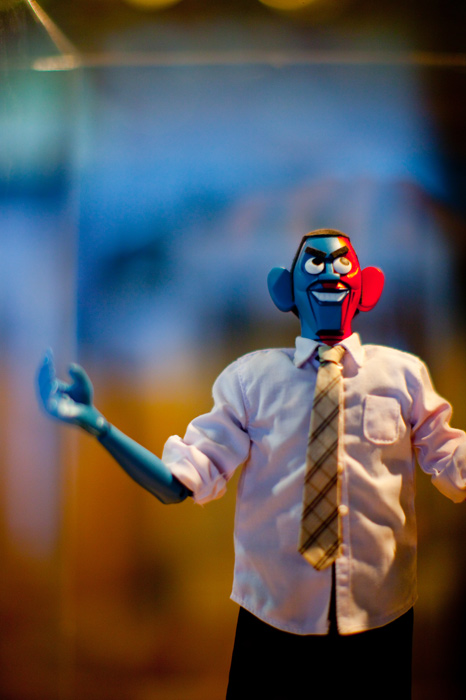 A big reason I got into Lau figures back in the day was for his crossover exchange with street/skate brands. The characters were reminiscent of people involved in the street scene, and were fitted with tailored miniaturized accessories, like this Alphanumeric pullover and DC shoes.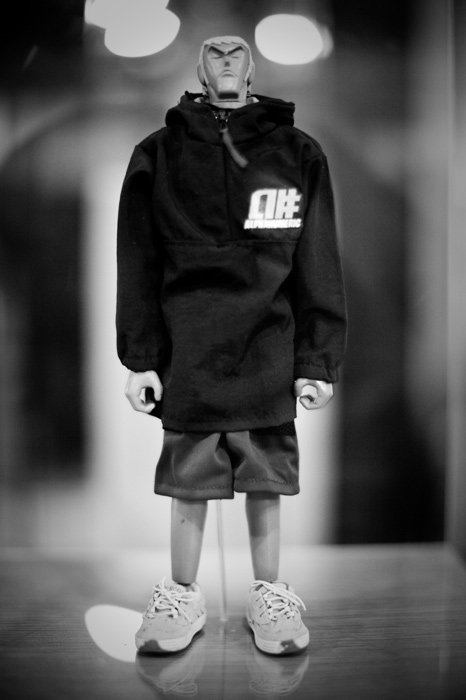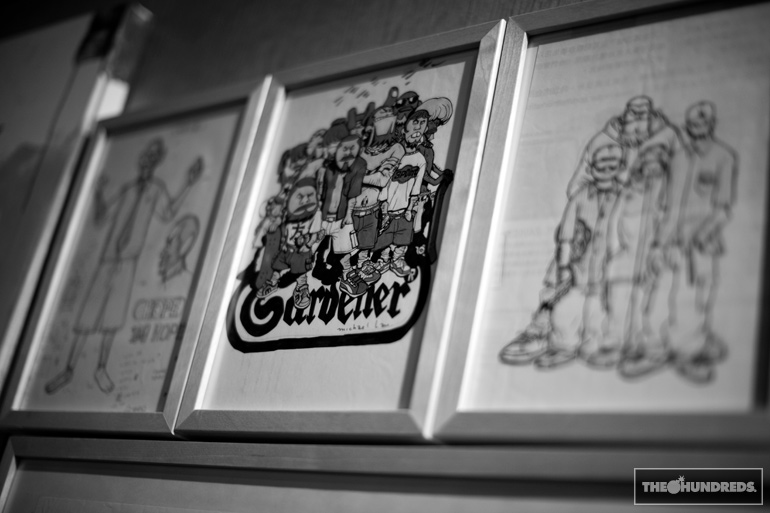 Prodip flew out from Hong Kong with Michael Lau. Not only has Prodip worked with Lau on some heavy collabs, but he's of the legendary Hong Kong rap collective, LMF (LazyMuthaFucka). And anyone familiar with Lau's history knows the deep relationship between LMF and his figures. That's a really funny portrait of Prodip by Lau. He even spelled his name wrong on purpose.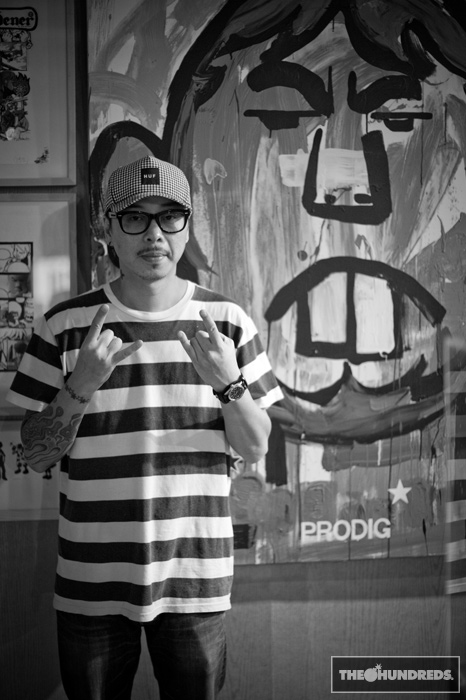 Miguel runs De La Barracuda and, along with MD at Mindstyle, is partly responsible for bringing this entire project together. He's a pretty instrumental figure in not only L.A. streetwear/culture, but the world. Really great guy, has always been supportive of our work, and is of the rare, all-inclusive, breed. Whereas most of the heads in the local street scene are absorbed in ego and politics, Miguel has always maintained, minding his own, and staying open to anything creative and progressive that comes his way.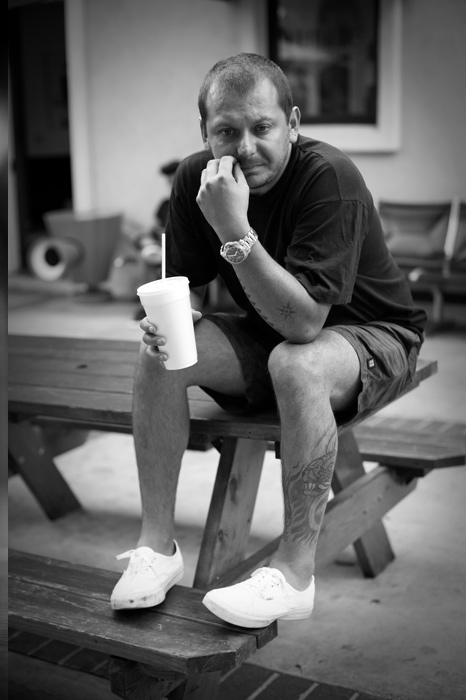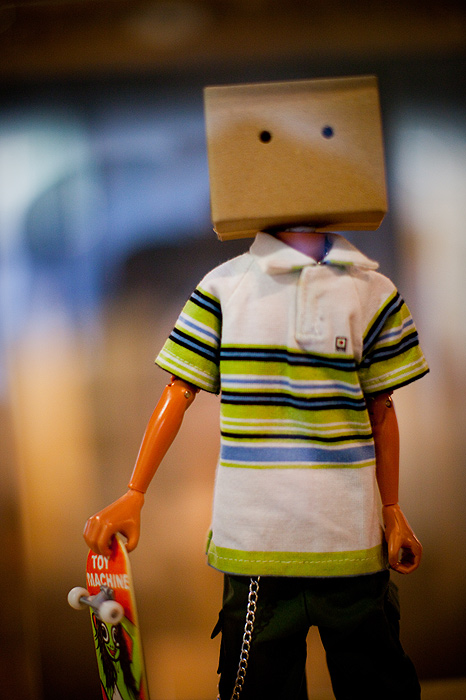 Michael Lau x Terry Richardson.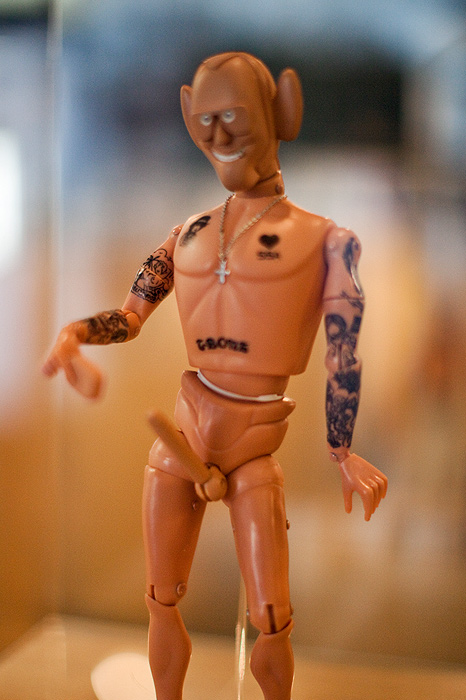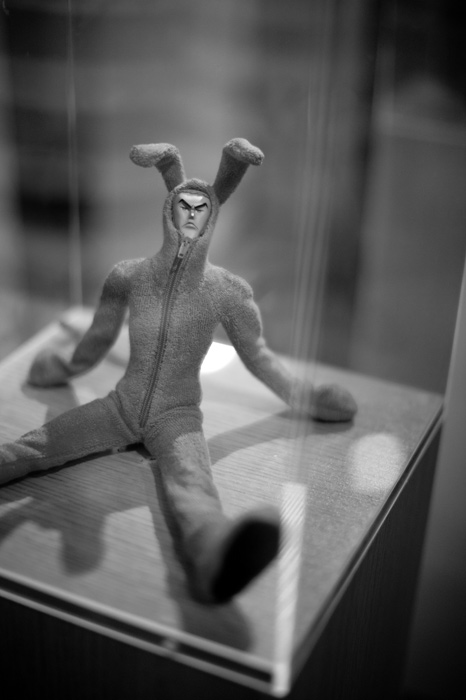 Stop by De La Barracuda this week to witness the exhibition in person… especially if you're into vinyl toys and aren't familiar with Michael Lau, or what he's done for collectables. You won't be disappointed.
by bobbyhundreds