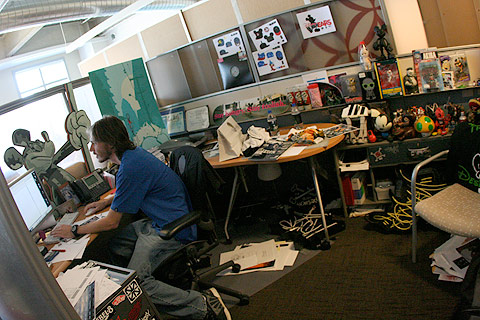 I headed up to the Disney studios today to sit down with Les, who's essentially the bridge between the corporate cartoon world and the cooler side of the tracks. Basically, anytime you see something remotely dope comin' out of the Disney camp, it probably went through Les' hands. For example, he's the guy who coordinated the Runaway Brain Mickey projects and Disney's BLOC28 program with Slick, Mear, Craola, Steven Daily, and David Flores.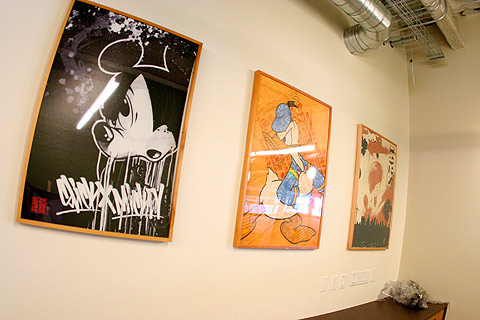 Speaking of which, .. Slick's New Era 59/50: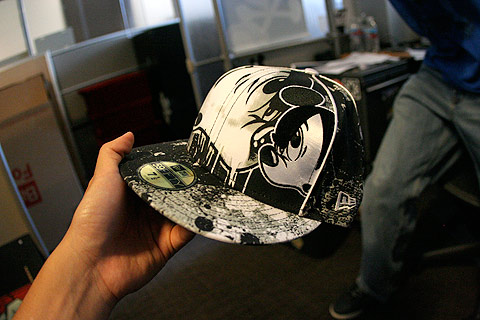 Mear's t-shirt: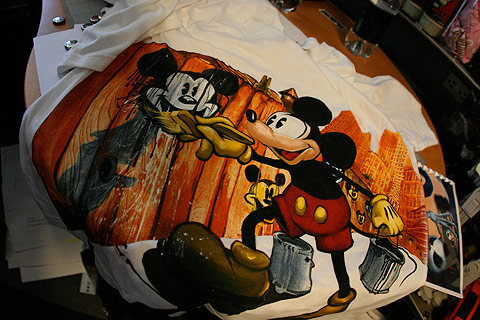 Mad Props. Some hydrant from 101 Dalmatians, I guess..??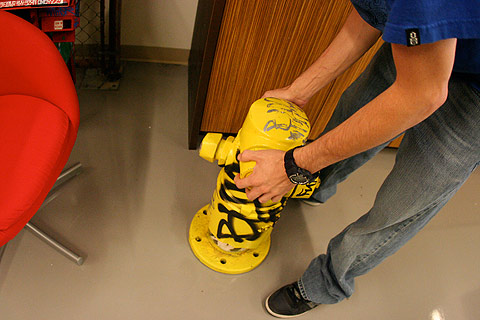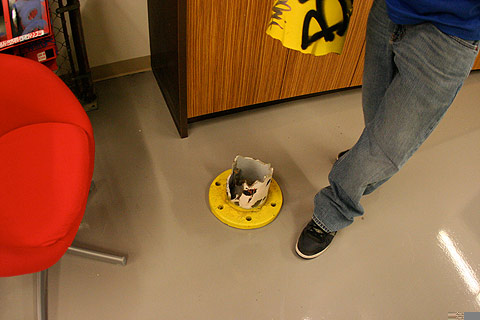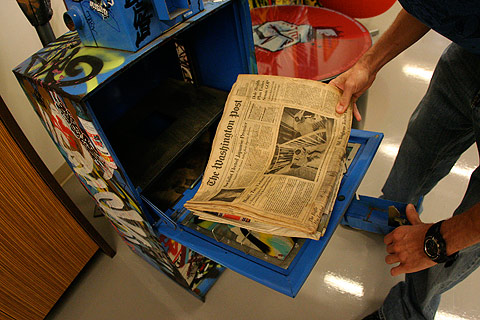 Imagine if your workplace looked like this.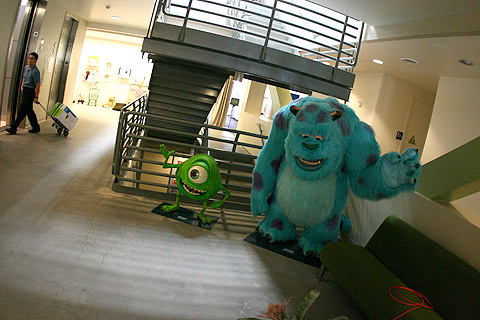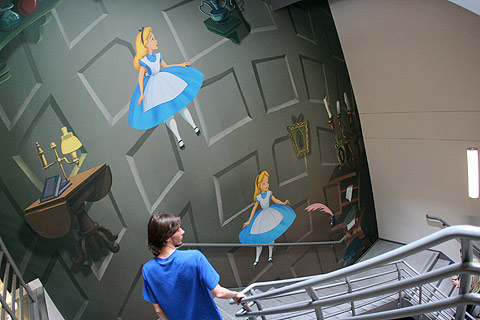 by bobbyhundreds