So my new goal in life is to get neighbor Sal (SLB) off of his hokey-pokey BMX/car routine and back on our long-lost friend, The Skateboard. Yes, fixed-gear bicycles and man-cars are swell, but we can't forget what griptape and plywood have done for us all.
We had our first training session the other day… Much of my coaching consisted of finger-pointing and scathing insults, but sometimes you got to get through the school of hard knocks to come out a winner. Let's just say that I was the Mick to Sal's Rocky.
Sal takes a beating at the hands of a merciless opponent in the first few rounds..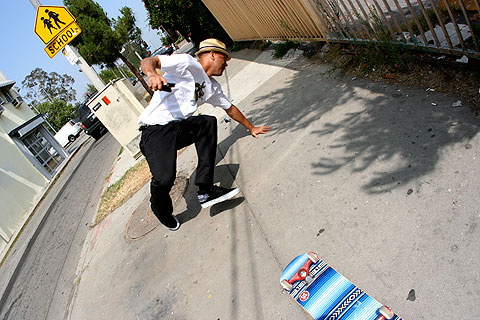 by the end of the session, we had fine-tuned his nollie heelflips to an immeasurable degree of altitude. It felt like we had beaten Clubber Lang and Thunderlips to an unrecognizable pulp. Great success.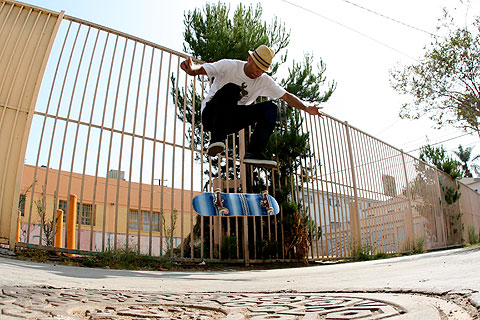 To see what we're trying to get back to, I've unearthed this roadmap via Youtube. Prepare yourselves for the return of the 23.
by bobbyhundreds