This is one of those times where 99.9% of you are gonna be pissed, and 200 of you are gonna smile.
The Hundreds is pleased to team up with Revelation Records to create an exclusive series of t-shirts in celebration of the label's 25thanniversary, available exclusively at the Revelation Records showcase shows at the Glass House in Pomona on the nights of June 7th, June 8th, June 9thand June 10th.
There are 4 different collaboration shirts, each one featuring the unique lineup of the particular night's show. There are only 50 tees for each night, and these will not be sold anywhere else, ever again. Don't ask about online, don't beg for a retail release. If you really want these tees, you better be at the Glass House or ask the homey to hook you up.
Night 1: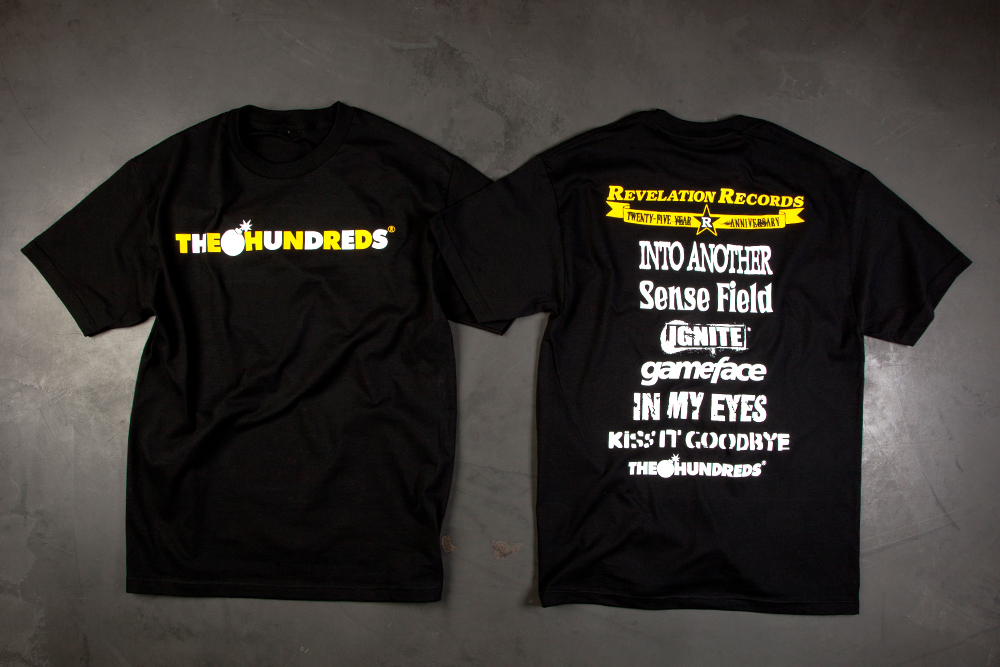 Night 2: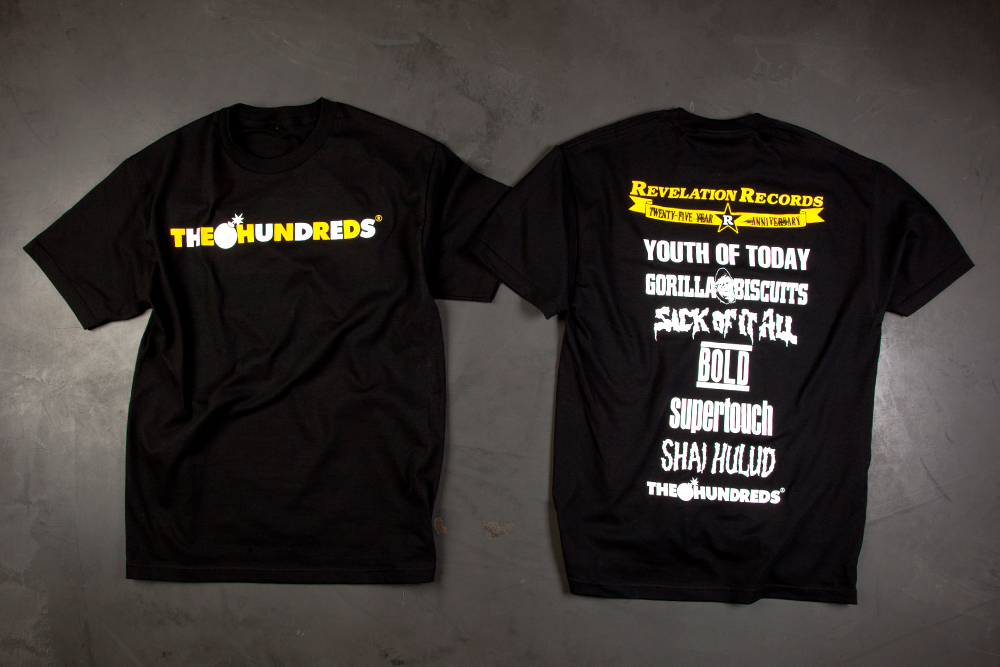 Night 3: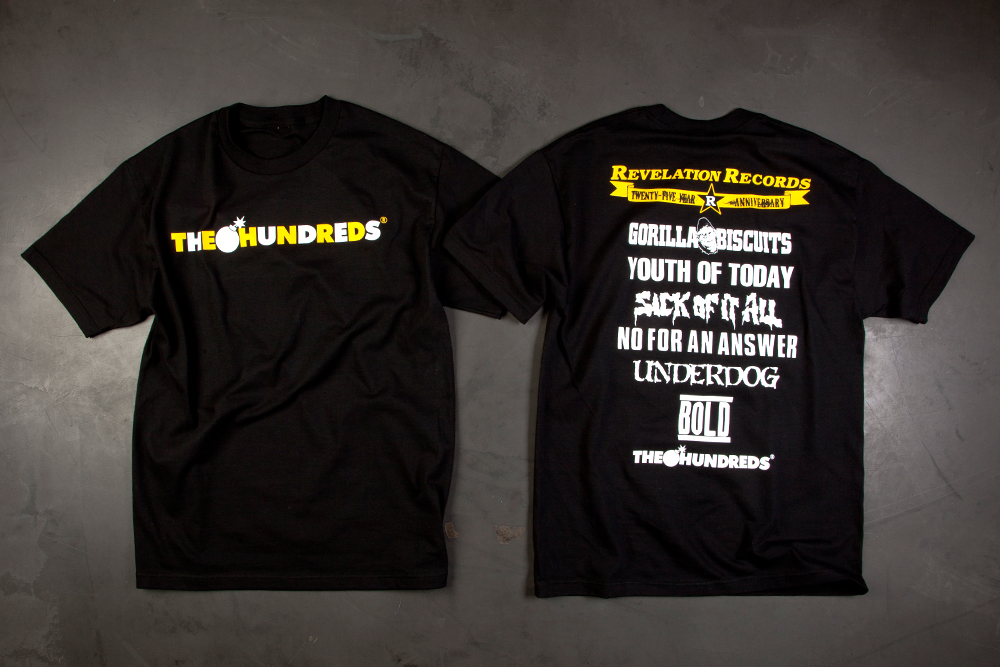 Night 4: