My personal pet favorite of the entire The Hundreds x Garfield collaboration comes by way of The Hundreds x U.S. Acres, which is being sold EXCLUSIVELY in The Hundreds flagship stores only. That's THLA, THSF, THNY, and The Hundreds x Garfield Pop-Up Shop in Santa Monica. You won't find these tees anywhere else.
U.S. Acres was a short-lived comic strip that Jim Davis created after Garfield's success, but intended for a younger audience because of the adult nature of comics at the time. The cast is perhaps better recognized for breaking up the original Saturday morning Garfield cartoon episodes with mini U.S. Acres episodes. From left to right, you have Sheldon, Booker, Bo, Wade, Orson, Roy, and Lanolin.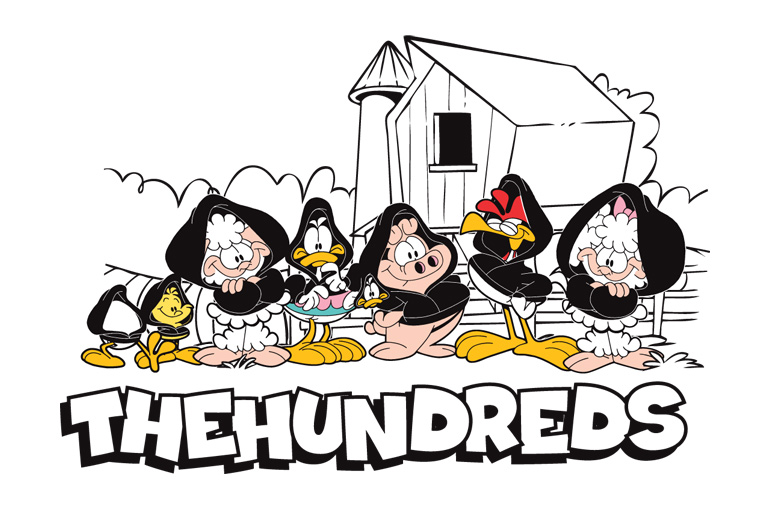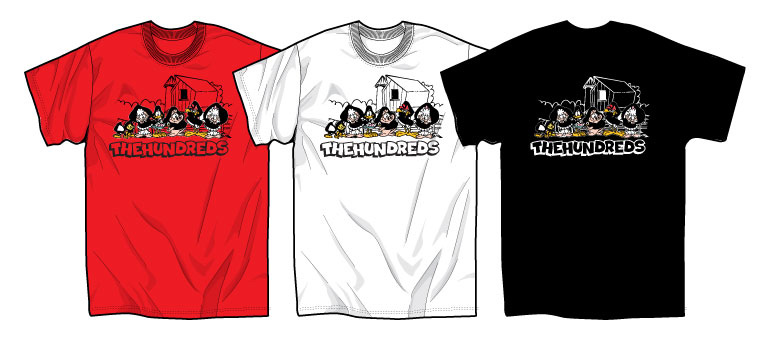 This is the first time that PAWS, Inc., Garfield's umbrella company, has ever worked with U.S. Acres on a project like this, and so they were just as enthusiastic about tapping into that forgotten chapter of Garfield nostalgia. Wade, the only duck who's afraid of water.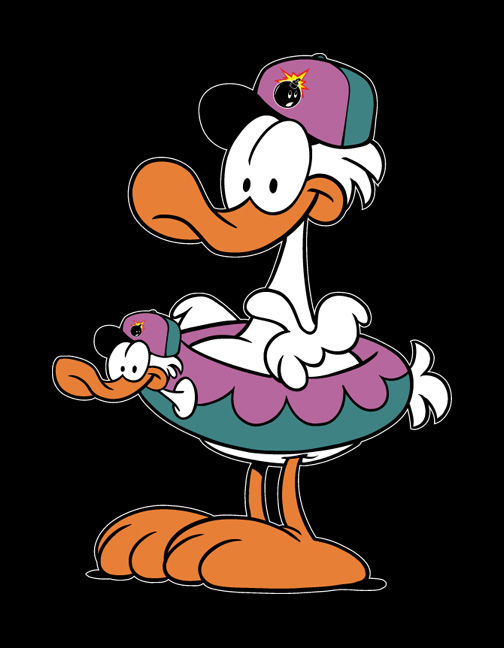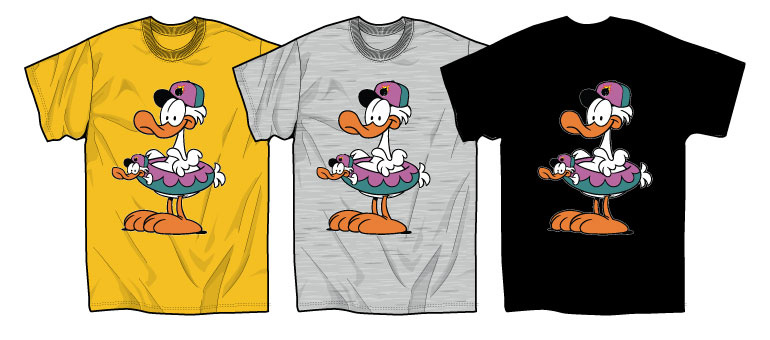 Along with those shop-exclusive tees, you can also find The Hundreds x Garfield glass mug emblazoned with the Garfield comic strip featuring Adam Bomb. Sold only at THLA, THSF, THNY, and the Pop-Up Shop. We made this as an homage to the classic McDonald's x Garfield glass mugs from the '80s. If you know, then you know…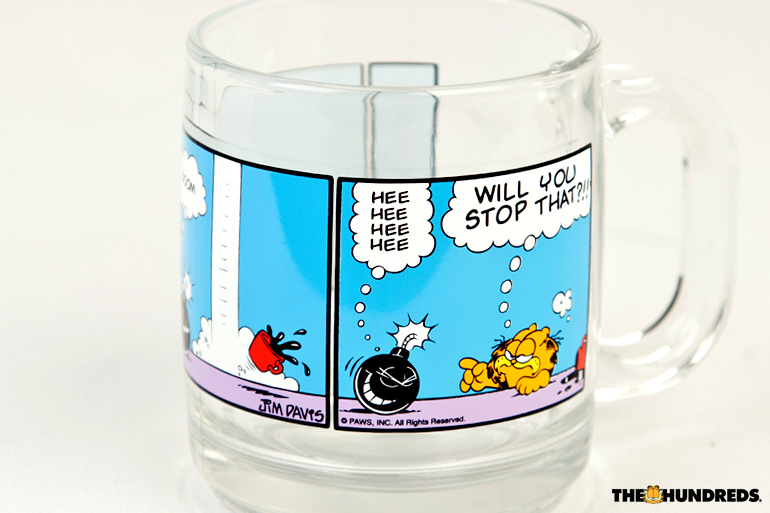 And if it couldn't get anymore exclusive, the "Skate" t-shirt is available ONLY at The Hundreds x Garfield Pop-Up Shop in Santa Monica, and nowhere else.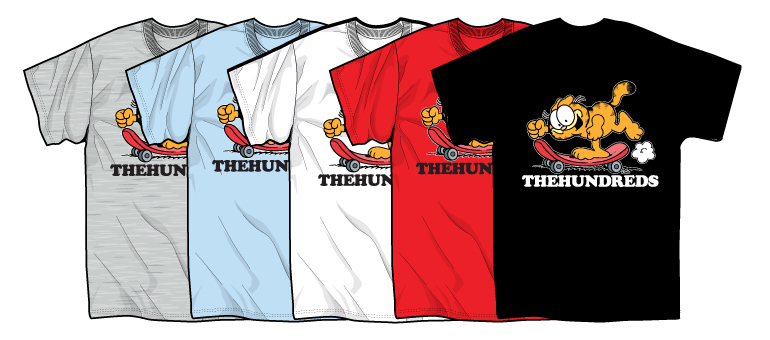 That also goes for the highly limited edition Garfield '80s-retro-style skateboard decks. So make your way down to the The Hundreds x Garfield Pop-Up Shop in Santa Monica, opening Thursday, December 2nd at 416 Broadway.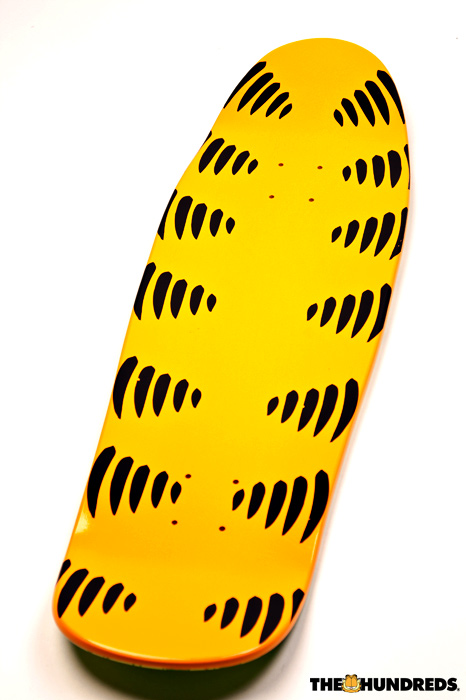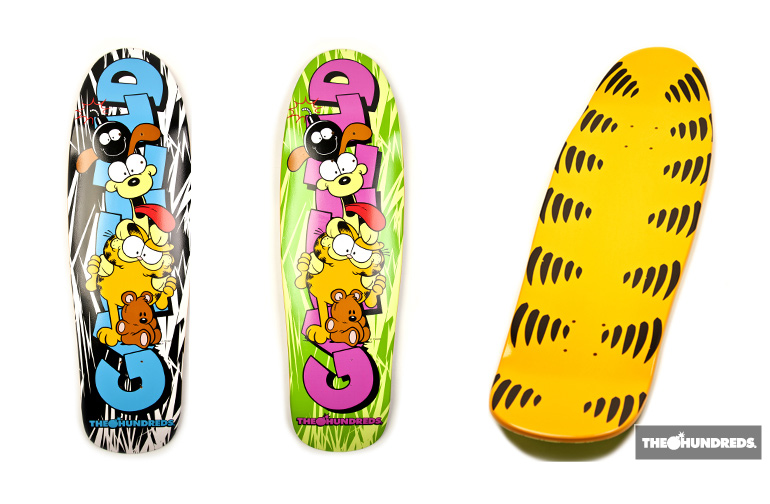 by bobbyhundreds